Uhhhh!!! this is coming late but I will remain indebted if I do not share this post
I want to say a big congratulatios to those who made the Top 50 Pop Rich list last week @proofofbrainio @onealfa.pob @richardcrill @trostparadox @leprechaun @amr008.pop @pob.fund @calumam @venpromumdo.pob @madstacks ..........................@xyba.pob. This has been a wonderful achievement to you and to the whole community at large. Your Impact in the community has inscribed a lot of development to the platform..Kudos to you all.. This is just a starting point for you all.as you Top this list, by God's grace, you will also be listed among the Top richest people in the world.The sky is the limit.keep the work moving all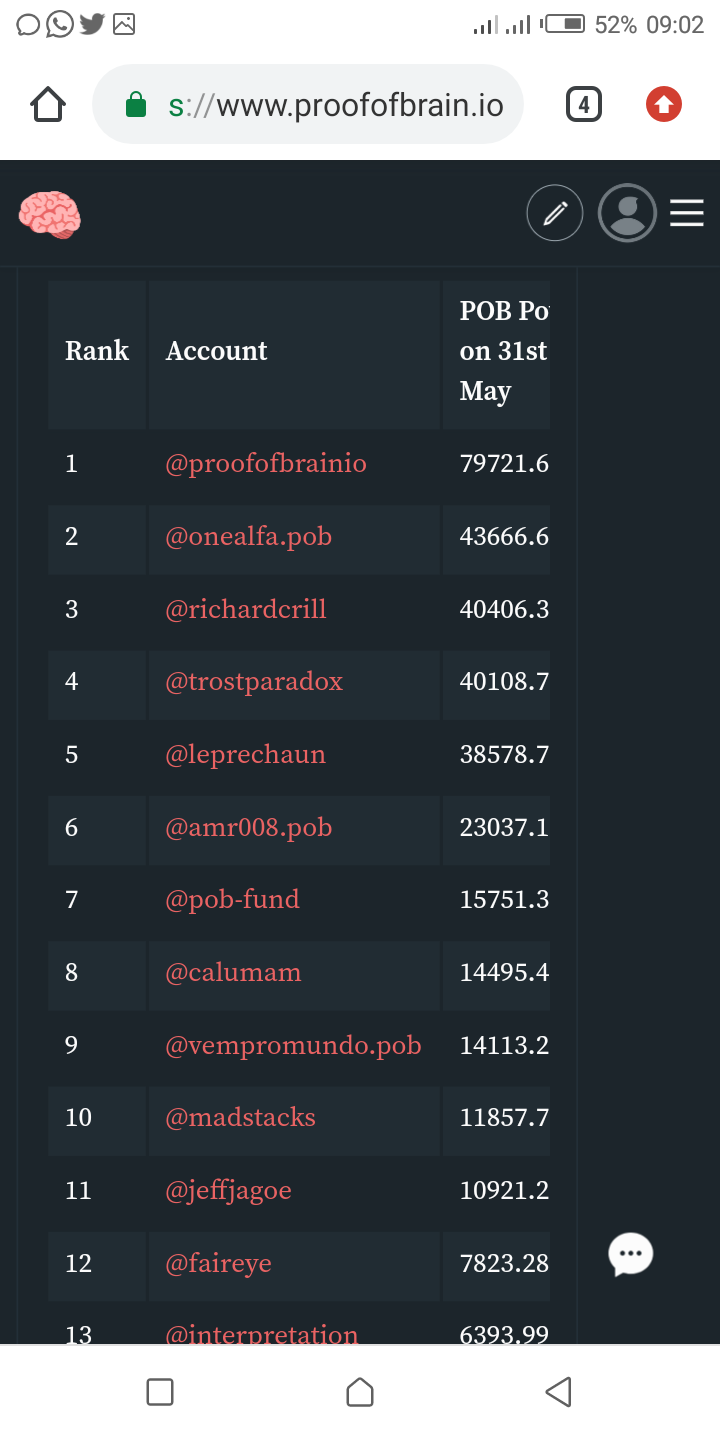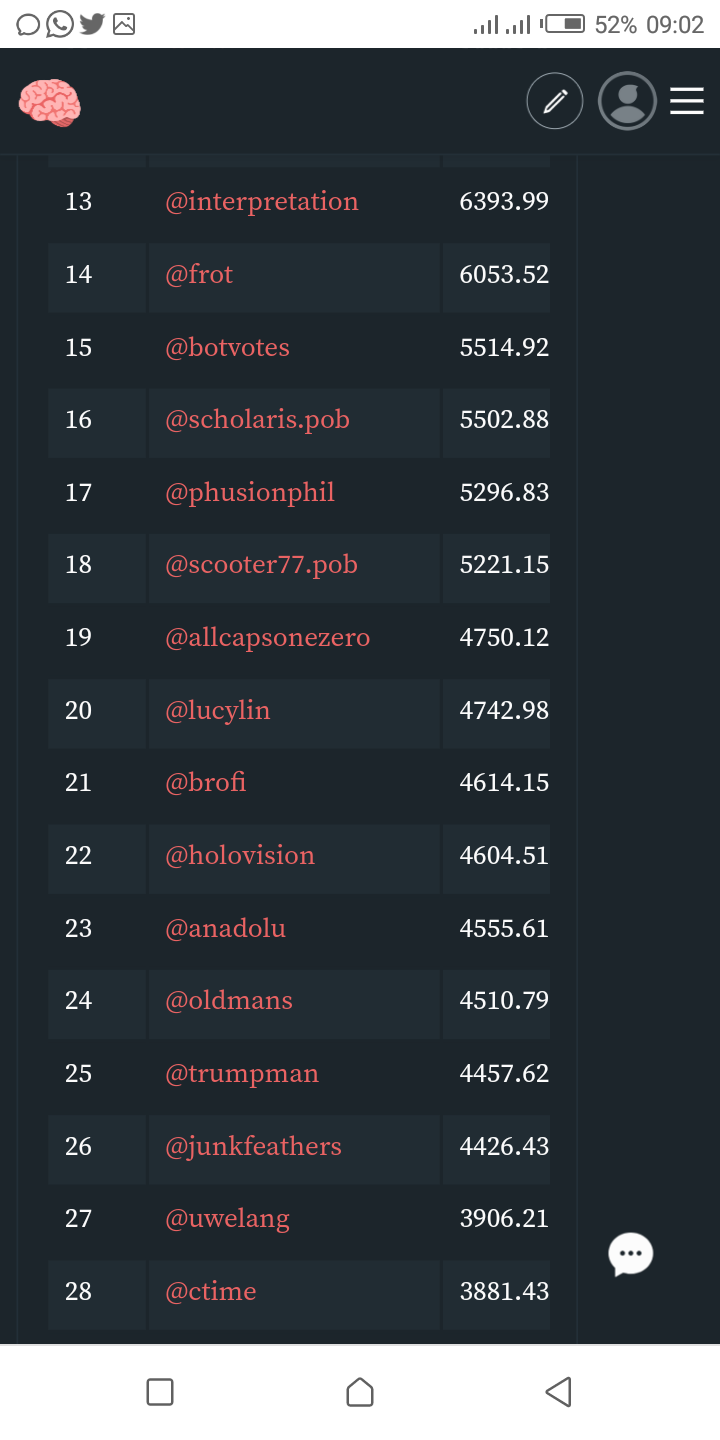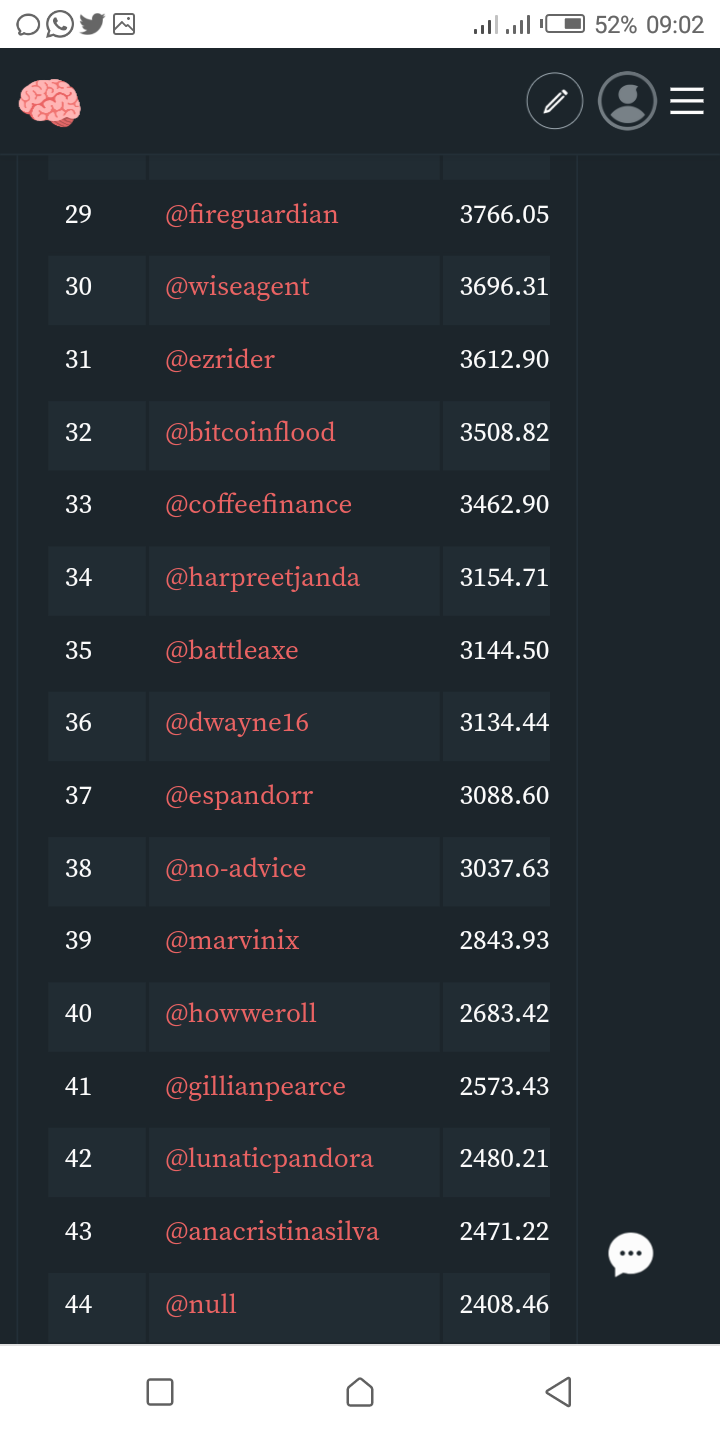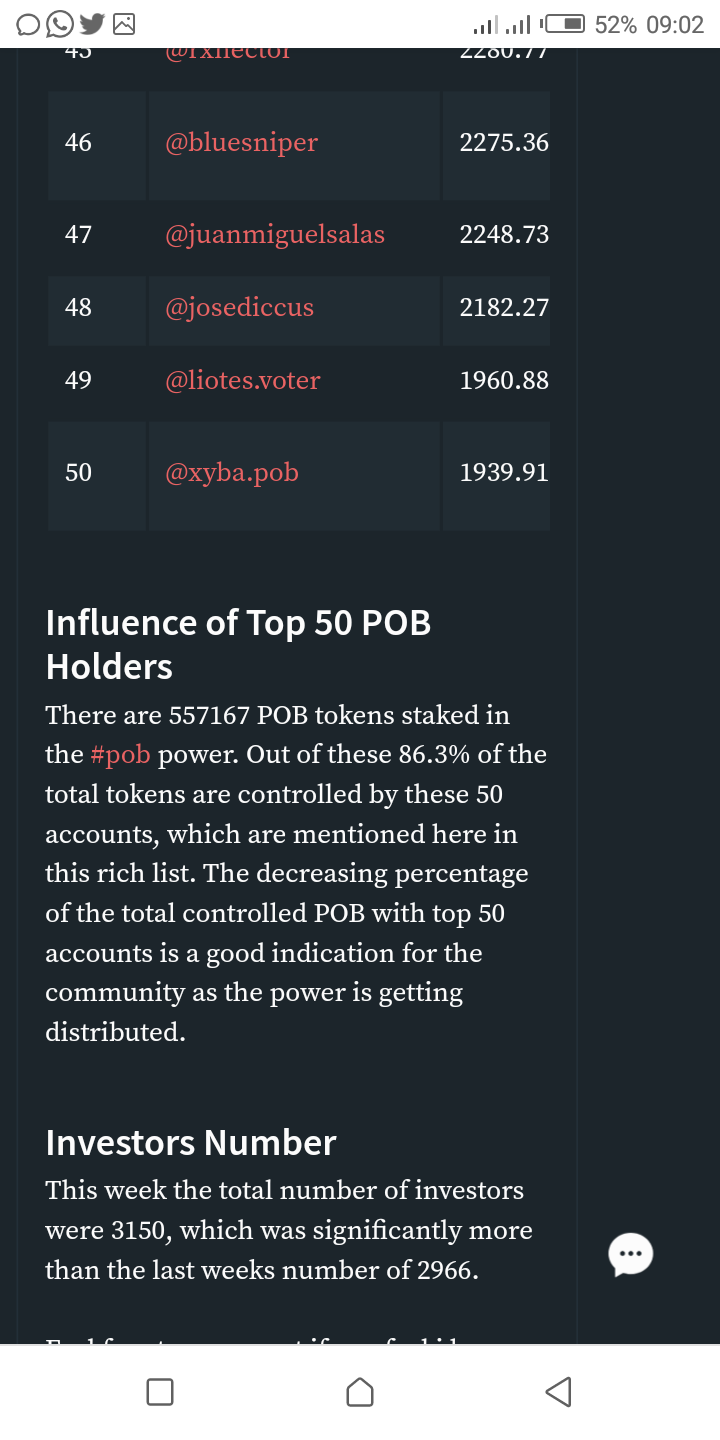 with more effort, strength and dedication everything will be successfully.
And to my father in this Platform @dwayne who is among the Top 50, I say a big congratulations to you. You are such an humble, seffless and generous human. keep the work going.@akinwumi who invited me to this great community,I say a big thank to you too. More strength to our Elbow.
To all the members of the community, this is a source of motivation to us.With more dedication, investment and hardworking, we can get their too...
---
Posted via proofofbrain.io