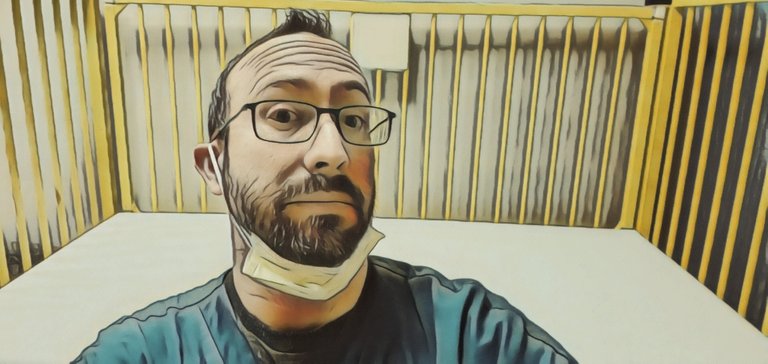 Im not in a cage although it looks like one. Its actually a crib for our pediatric patients. I dont setup the kiddies though, its not my role. This perspective is just a setup for my picture. I figured i can do a post about the sensors i use here for the sleep study that i setup for adult patients. Its a 1 patient night so im not super busy, but this 1 patient is in rough shape so im lucky to just have 1.
THE EQUIPMENT LAID OUT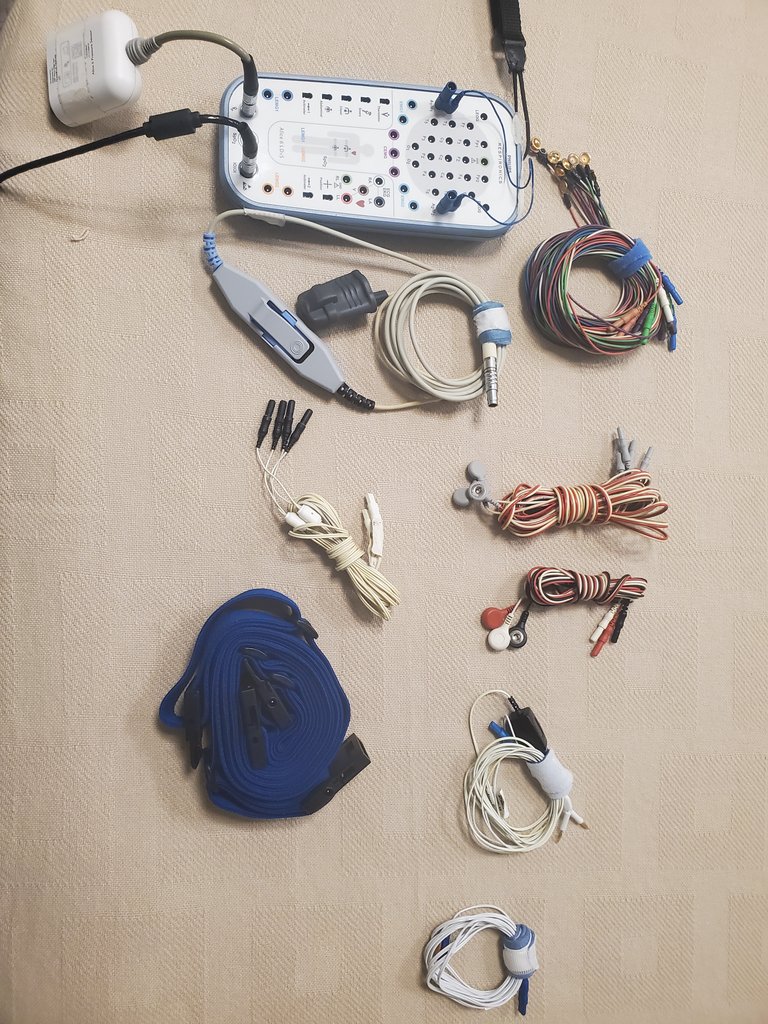 Here we have the Jackbox, a pulse oximeter, thermistor, leg leads, ekg leads, eeg leads, a snore sensor, and respiratory belts. Ill also show an older picture of my tray setup so i will not be able to make a fresh one at the moment.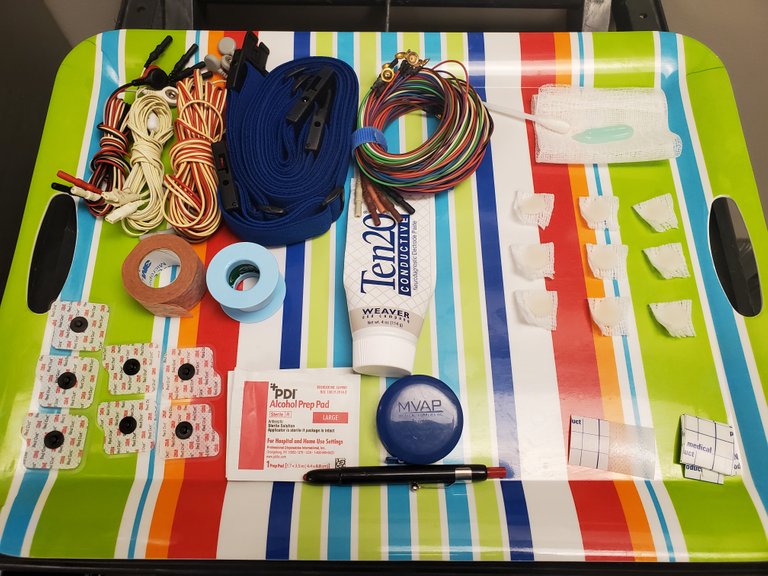 My tray setup with paste, nu prep, gauze, cotton swab, tape, marking pen, measuring tape on a lovely striped tray. A tray thats been here for years, but that i like to use to organize my supplies that i need to get all the sensors on.
Lets break down each of the sensors and see what they do.
PULSE OXIMETER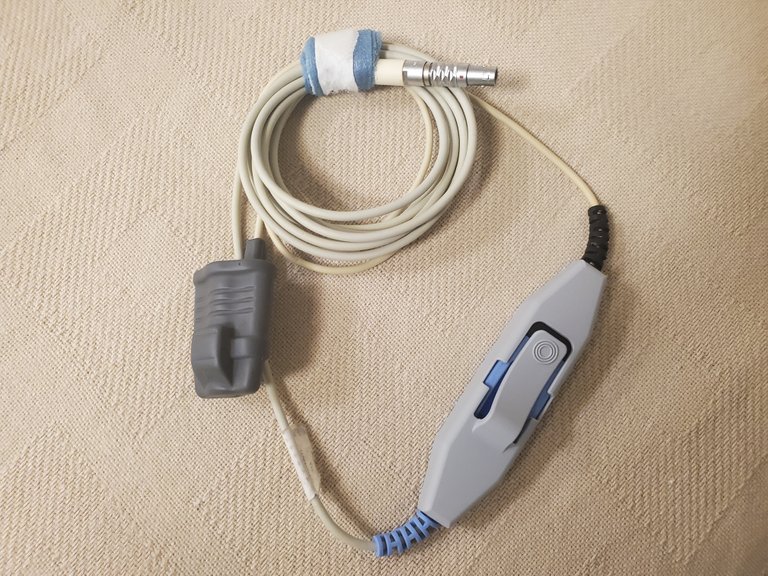 This is a finger probe, that measures saturation of Oxygen in the blood. Normal levels are about 95%. Worst ive seen is some patients that drop to the 50s, and the record was the 30s. That low and people are at risk of a cardio emergency. Its like holding your breath until you're blue.
EEG LEADS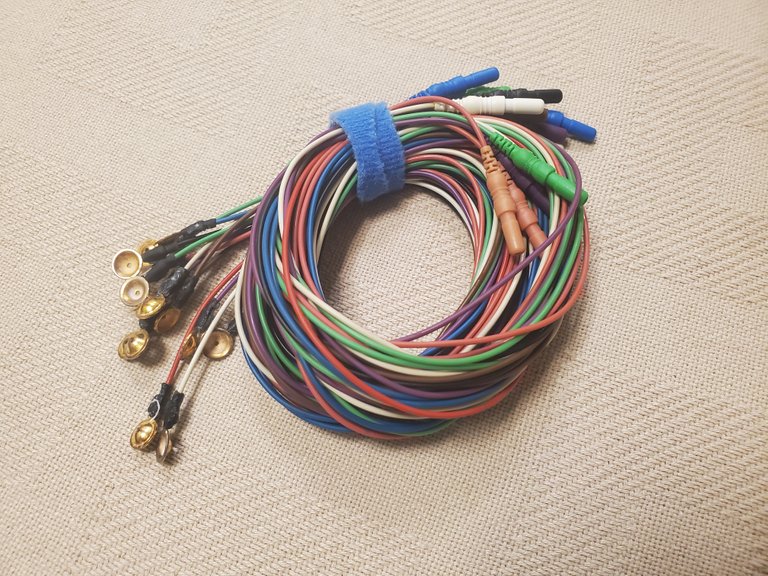 To detect brain wave activity. A simple wire, gold or silver plated for conduction. Paste is used to help conduct and to hold on to the scalp
LEG LEADS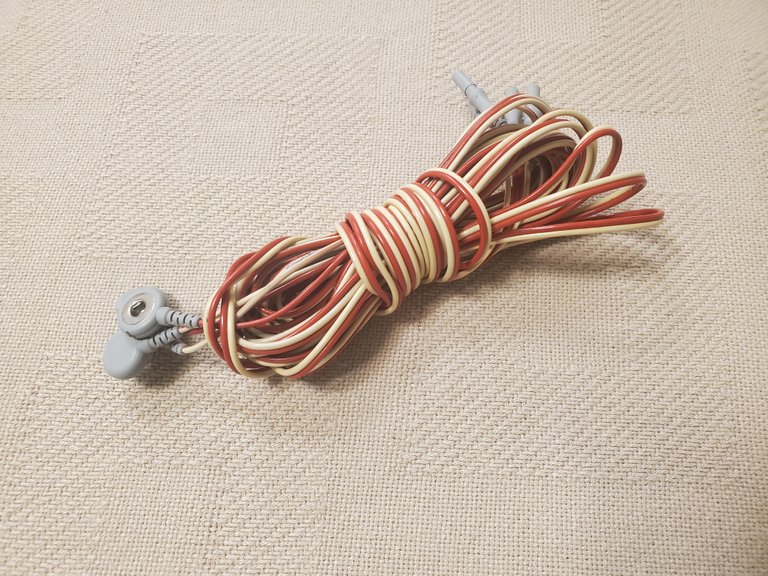 Long wires, 120 inches that go down to the leg, stuck on with electrodes. To measure leg movements and muscle activity. Some people have a ton of movement.
EKG LEADS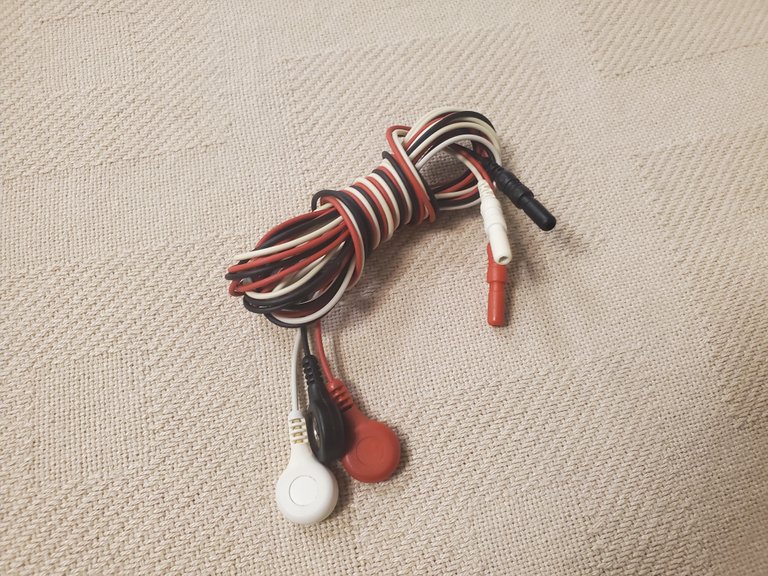 Standard EKG, to watch the heart beat/rhythm. ❤️
SNORE SENSOR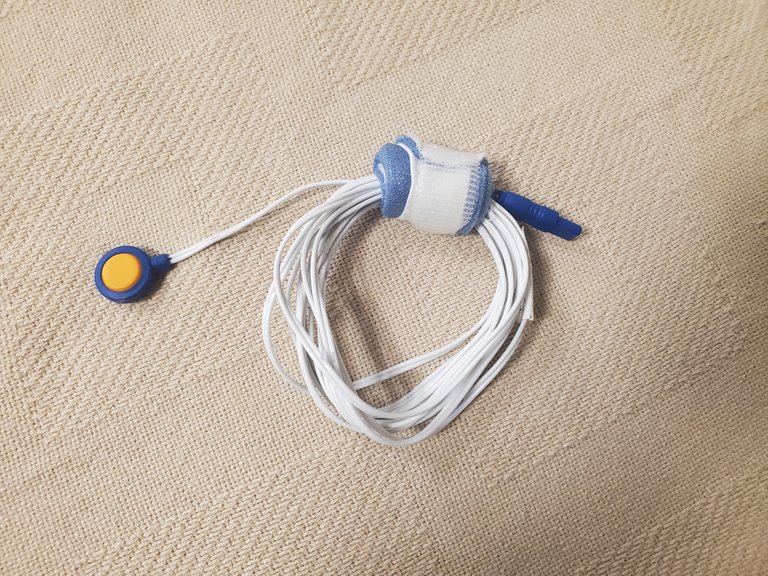 a sensor that picks up the HUM from snoring. Placed on bottom of neck area, picks up vibration that shows up as a spot on a line to indicate snoring.
RESPIRATORY BELTS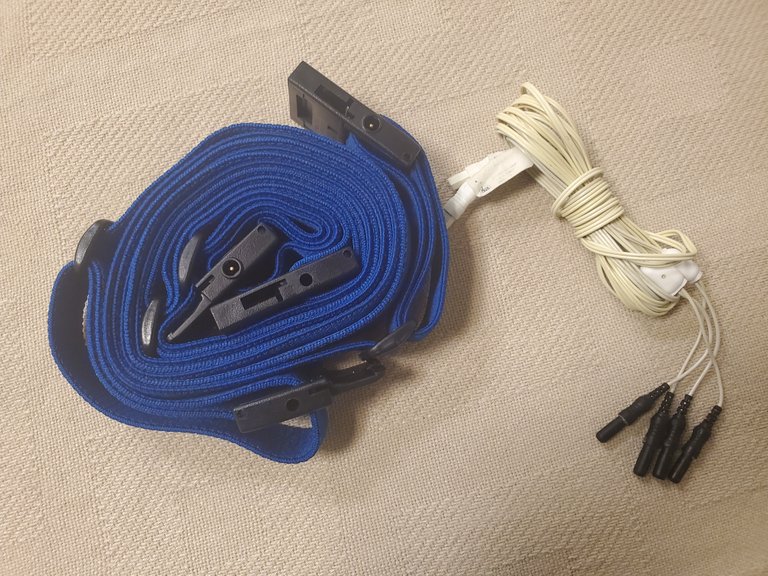 1 for chest, 1 for abdomen. Shows a wave going up and down to represent the persons breathing
THERMISTOR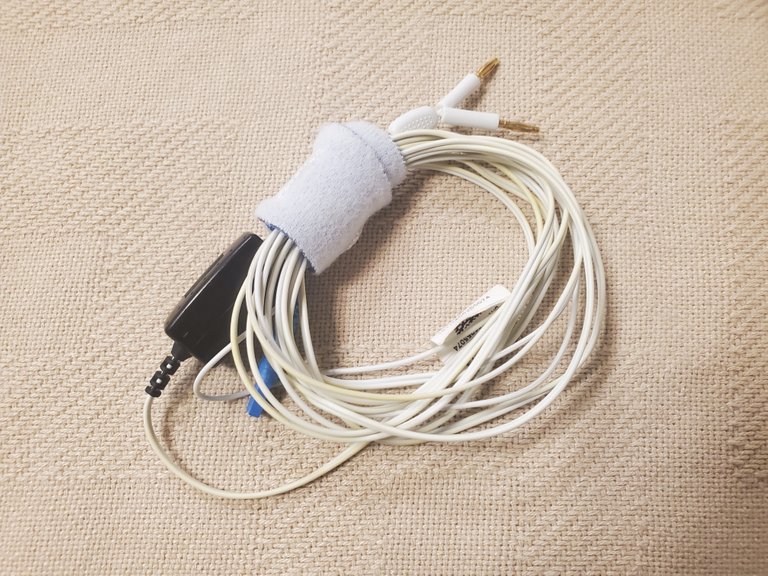 also a breathing sensor. This connects to a cannula, a little tube that sits by the nose to detect breathing. Shows another wave of the person breathing. When the person has bad breathing, or stops, shows a flatter line.
THE STUDY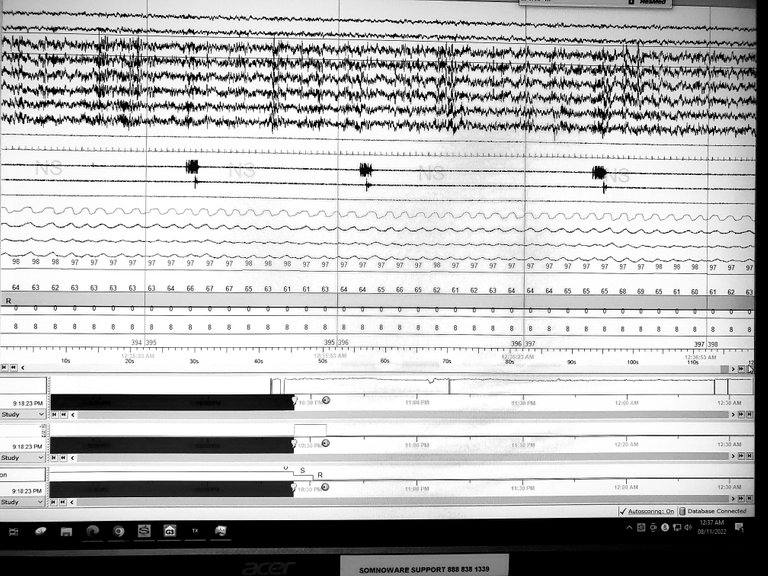 And that is most of the setup. I dont have a good picture of a person with all the wires on, that would of course be a violation surely. I will finish up my night here, looking at the study, the way it looks on the computer with all the lines and waves showing. Its been a wild night here....
BUT I HOPE YOU HAVE A WILD DAY AND/OR WILD NIGHT