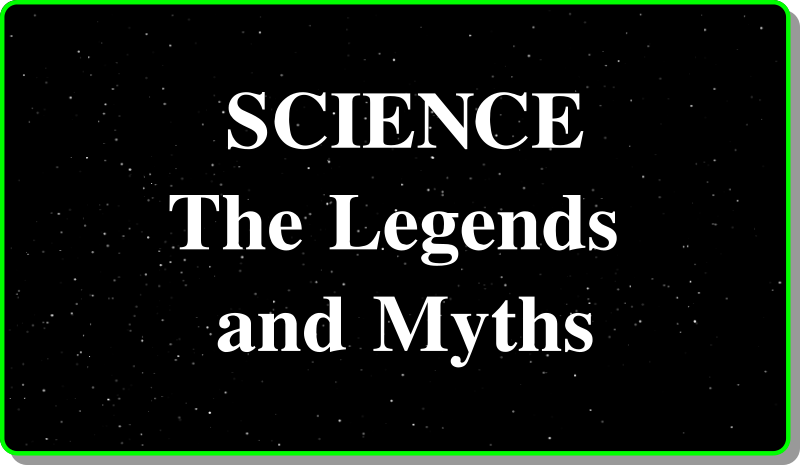 As much better theories of how the universe works comes into being,
one tries to discuss these with people on-line.
So, you go, "Hey, got this new theory that disproves Einstein"
And we often get back a huge diatribe of
We don't know what we are talking about
How dare you, small brained idiot, question your betters
If there was a better theory, we would have been told about it in college
Go to college and actually learn something
From my viewpoint...
How do we still hold up Einstein as the great edifice of scientific intellect?
Why do we still teach his (plagiarized) material to unsuspecting young scientists?
Maybe (Modern Materialistic) science is a collection of myths and legends?
And maybe this is why one cannot argue against the works of any of the deified giants of science.
Those who would like to actually do science are up against the Holy Prussian University.
The holy texts must never be profaned.
Even if the evidence is the flimsiest story, it must be upheld above life itself.

Let us take the vaunted high holy texts of "Theory of Relativity"
Everyone believes this although it has never been proven.
There are only an assortment of phenomena that Relativity does a little bit better job of mathematically modelling.
So, it describes the orbit of Mercury a little better than Newton's theories. Some 96% accurate.
But what if some astronomer/mathematician (a woman no less) has a better theory that describes Mercury's orbit with a 99.9999% accuracy?
(And so it goes with all of the phenomena.)
Well, even with all of its pillars shot out from under it, the Theory of Relativity is still upheld.
Like it is floating in air, by itself. (because it is an imaginary object)
The Theory of Relativity is a myth, a legend. (And not to be questioned.)

And so it is throughout this edifice we call (Modern Materialistic) science.
So many "laws" and theories that do not hold up under actual tests,
but are described to young minds as if they have always withstood every attack.
What will we do if we wish to move forward in actually understanding the physical world (physics)?
Will it be enough to start our own competing group?
Once we do, will we have to go to war?
Will we have to escape to the new world to practice our science? To escape from the Holy Prussian University?

All images in this post are my own original creations.