Yes, I need to put this out there. Because it's bothering me so goddamn much. 😫😂
This Friday I have an exam on Linear Algebra. Today I am practicing an old exam paper and it turns out that the correction model is full of mistakes!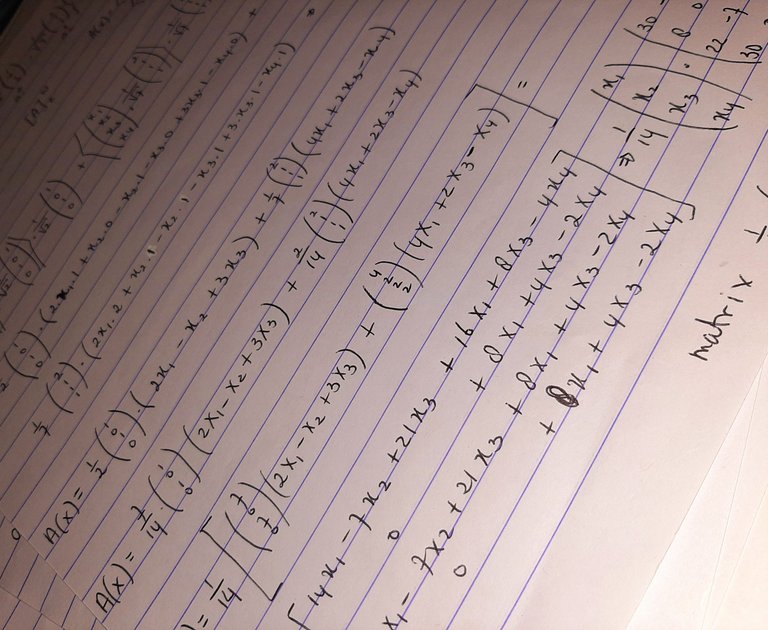 This is an exam paper from December 2020. Coincidentally, I know that 15 students had taken that exam and only 2 of the 15 passed the course. The rest of the students have to retake the exam.
Now this is actually not so much my problem, because I did not make that exam in december 2020 . But I feel sorry for the students who may not have passed the course because of errors in the correction model.
That's why I e-mailed the teacher in question, but he is often unavailable.
So I went to his assistant.
We looked at the correction model together and it turns out that the correction model actually has errors (before this I wasn't sure).
I ask her 'But shouldn't there be a re-correction?'
The assistant doesn't know and I don't notice from her attitude that she will check to what extent that is possible.
So I send a message in the whatsapp group of the students who had taken the exam to notify them. I thought that they would make effort to request a re-correction. After all, it's a shame if you've passed the exam and now have to retake it anyway.
I also tell them with it 'Please, ask for it. I can't stand up for it because I didn't take the exam then.'
Guess what! None of the students are going to request a re-correction. They tell me flat out that they will just retake the exam.
I say 'But why though? That means you have to study again and then you don't even know if you will pass it this time.'
The answer I got was unbelieveable.
'We are afraid of the teacher.'
'But why? I don't understand. A teacher is a teacher. Not a monster. And certainly not God, who doesn't make mistakes. And he knows that. So he's quite capable of doing a re-correction.'
Ow and then I remembered that indeed there are always teachers who think they can never make mistakes. Have you ever had those too? A teacher who refuses to accept that he too can make a mistake?
Sigh, but then again. My urge to stand up for my rights is so much stronger than my fear for a teacher. I would never leave this like that.
Now I'm angry because I think it's all unjustified. But I don't know if I'm angry at the teacher for not creating a correct correction model or at the students who don't dare to speak up. And what am I supposed to do when the people who have been wronged don't want to speak up themselves?
Sigh sigh, I hope the next correction model has no errors. Because if it does, my teacher will absolutely hear from me.😂
Pleasssse, if you are a student and you are reading this: know that you have rights too!