The human being. We know very little about our origin, who we were several thousand years ago and how it was that we reached this degree of consciousness.

For a long time it was believed that we came from Adam and Eve, and that they were placed by God somewhere on the newly created Earth almost 6000 years ago. But in recent centuries it has been scientifically proven that the evolution of life has been going on for millions of years, on a planet with an even much older age.

But... What if both visions are correct?
El ser humano. Sabemos muy poco acerca de nuestro origen, quienes fuimos hace varios miles de años y cómo fue que alcanzamos este grado de conciencia.

Por mucho tiempo se creyó que proveníamos de Adán y Eva, y que estos fueron puestos por Dios en algún lugar de la Tierra recién creada hace casi 6000 años. Pero en los últimos siglos se ha demostrado científicamente que la evolución de la vida se ha dado por millones de años, en un planeta con una edad incluso mucho mayor.

Pero... ¿Y si ambas visiones son correctas?
---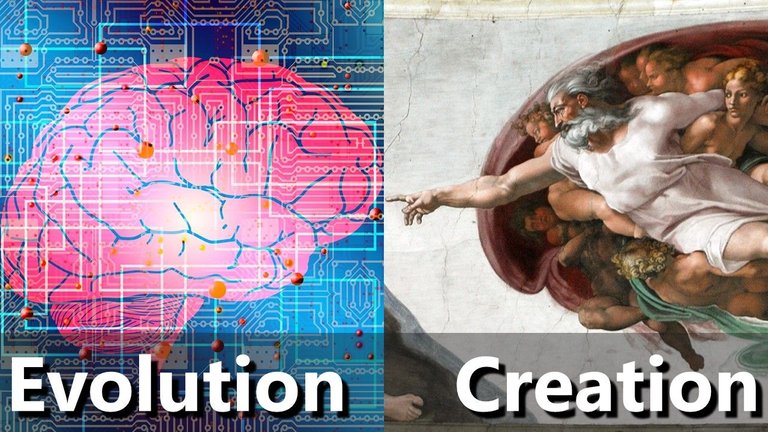 Image edited using PowerPoint. Pixabay - Pixabay
I am one of those who believe that you cannot have a dichotomous view of the world, least of all on topics of discussion such as this,
"I am right, and the other is completely wrong"
. Even if scientifically there is an obvious winner, our life does not revolve around the scientific.
I previously published the post
Life Evolution, from the Ocean to Your Computer Chair
for the Proof Of Brain community, and from there derived the idea for this post.
Soy de los que cree que no se puede tener una visión dicotómica del mundo, y menos en temas de discusión como este,
"Yo estoy en lo correcto, y el otro totalmente equivocado"
. Aunque científicamente haya un obvio ganador, nuestra vida no gira en torno a lo científico.
Anteriormente publiqué el post
Evolución de la vida, del océano a la silla de tu computadora
para la comunidad Proof Of Brain, y de allí derivó la idea de este post.
---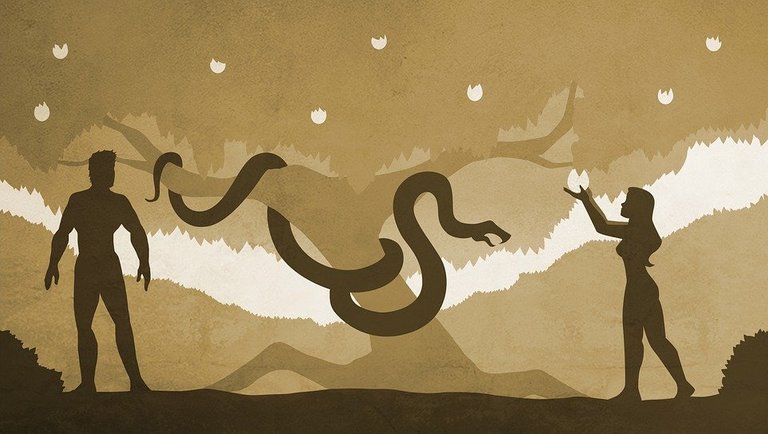 Pixabay
When we talk about religion, we usually think of people who interpret literally what the scriptures say. There are people who really believe that the world is 6000 years old and that God put dinosaur fossils in it to prove our faith. There are also religious believers who do not take this so literally and accept the theory of evolution. However, religion and science are often thought of as two separate and opposing things.
Cuando se habla de religión, se suele pensar en personas que interpretan literalmente lo que dicen las escrituras. Hay personas que realmente creen que el mundo tiene 6000 años de antigüedad y que Dios puso fósiles de dinosaurios en él para probar nuestra Fe. También hay creyentes religiosos que no se toman esto tan literal y aceptan la teoría de la evolución. Sin embargo, se suele pensar en religión y ciencia como dos cosas separadas y opuestas entre sí.
---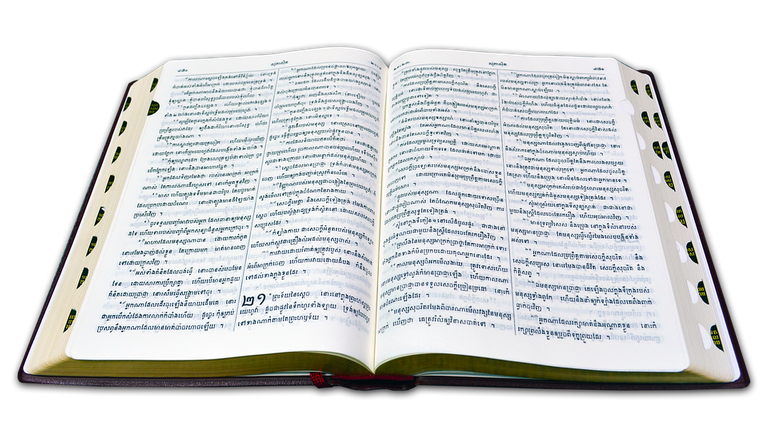 Pixabay
But what if we look at the biblical scriptures from another point of view? The Old Testament was not written by poets or ordinary writers, it was written by wise men and people with a high spiritual level of that time. What if Adam and Eve are representations or archetypes of the consciousness of the human being? What if from the spiritual point of view, of consciousness, soul, or whatever you want to call it, the modern human being is almost 6000 years old?

This obviously we cannot prove scientifically, but if we go 6000 years in the past, we can see that this coincides approximately with the rise of great civilizations in the world. The literal history of the text would be a way for these wisemen to make it so that ordinary people 2000 years ago could understand what they meant, but not something that is literally so.
Pero ¿Y si miramos las escrituras bíblicas desde otro punto de vista? El antiguo testamento no fue escrito por poetas o escritores corrientes, fue escrito por sabios y personas con un alto nivel espiritual de la época. ¿Y si Adán y Eva son representaciones o arquetipos de la conciencia del ser humano? ¿Y si desde el punto de vista espiritual, de consciencia, alma, o como se le quiera llamar, el ser humano moderno tiene casi 6000 años de antigüedad?

Esto obviamente no lo podemos probar científicamente, pero si nos vamos 6000 años en el pasado, podemos ver que esto coincide aproximadamente con el surgimiento de grandes civilizaciones en el mundo. La historia literal del texto sería una forma de estos sabios de hacer que las personas comunes de hace 2000 años pudieran entender lo que quisieron decir, pero no algo que es literalmente así.
---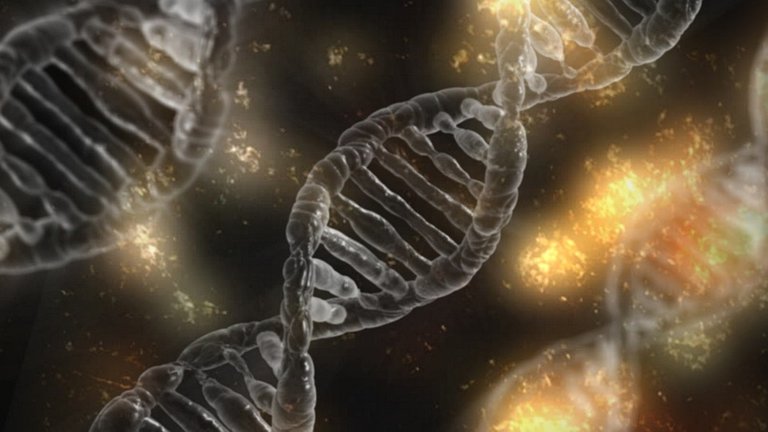 Pixabay
In this sense, we would be talking about a human being who, on the one hand, has millions of years of evolution (our body and biological development), and on the other hand, has 6000 years at this level of spiritual consciousness or something like that. The objective of this consciousness would be to dominate the animal that we are. The Bible says: "subdue the earth, the fish of the sea and the birds of the sky" referring to our body, our emotions and our thoughts.
En este sentido, estaríamos hablando de un ser humano que, por un lado, tiene millones de años de evolución (nuestro cuerpo y desarrollo biológico), y por otro, tiene 6000 años en este nivel de conciencia espiritual o algo por el estilo. El objetivo de esta conciencia sería dominar al animal que somos. La Biblia dice: "somete a la Tierra, los peces del mar y las aves del cielo" refiriéndose a nuestro cuerpo, nuestras emociones y nuestros pensamientos.
---
2000 years ago there was no science as we know it today. The average human being today assimilates more profound things than 2000 years ago, due to the higher degree of education and scientific development. Perhaps this is why religion has been relegated, since we are looking for deeper meanings and more in line with our modern life, something beyond the literal history we already know from 2000 years of liturgy.
Hace 2000 años no existía la ciencia como la conocemos hoy en día. El ser humano promedio actual asimila cosas más profundas que el de hace 2000 años, debido al mayor grado de educación y desarrollo científico. Quizás por esto la religión ha venido quedando relegada, ya que buscamos significados más profundos y más acordes a nuestra vida moderna, algo más allá de la historia literal que ya conocemos de 2000 años de liturgia.
---
What is your opinion on this topic? Leave a comment or share (reblog) if you found it interesting.
¿Cuál es tu opinión en este tema? Deja tu comentario o comparte (reblog) si te ha parecido interesante.
---
Translated to English language with the help of DeepL.com
¡Gracias por visitar! — ¡Thanks for visiting!

---
Posted via proofofbrain.io