This morning I was going through my bitcoin chat using some indicators to confirm the possibility of bitcoin coming up again so I can trade.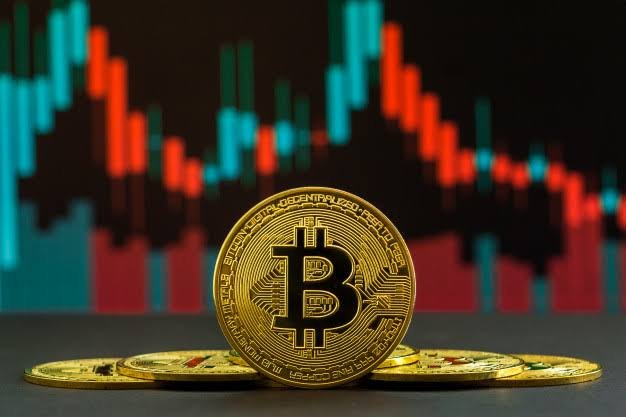 I tried carefully to study my RSI indicator and my alongside my Moving average. And I discover the following which shows that the price of bit coin might go up so I can trade.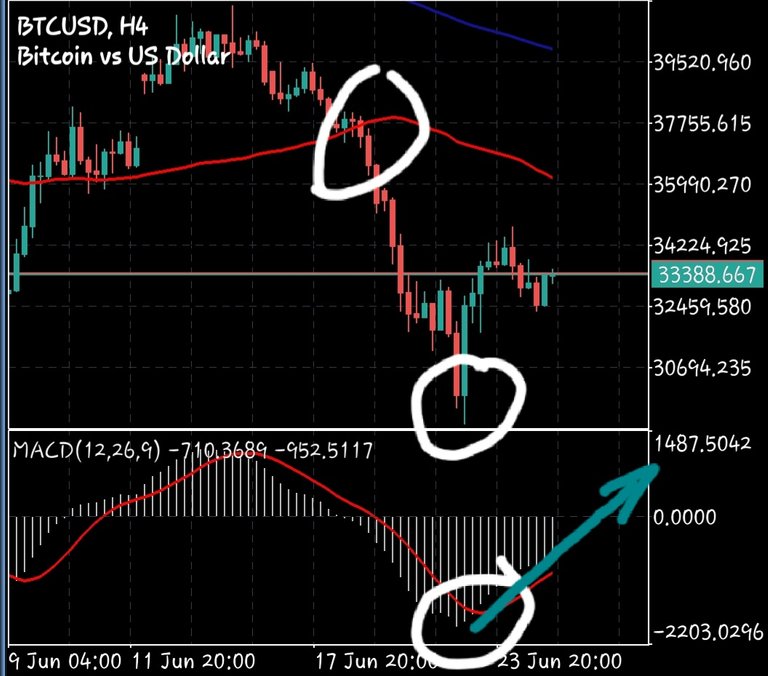 When my moving average indicated by the Red line touch the candle stick the market shows that the price is ready to drop which I have taken the advantage then. Apart from the region I circled the RSI as well also bent towards down that shows that the is going down.
At a point the RSI reached the bottom which I also marked in the diagram above, before the price started shooting up.
WHY I BELIEVE THE MARKET PRICE WILL SHOOT UP
The RSI is still indicating that the market is still going up though the market is at the middle. Considering the support that is below there is high tendency of the price shooting up.
Thank you
---
Posted via proofofbrain.io