I have been a rabbit keeper since January of this year, and I prepared and brought my rabbit from my crypto profit in trading; lucky that I prepared a conversion of my crypto to local peso in December last 2021, so I am not that affected so much in the massive drops of crypto price in the first-second quarter of the year. After two months, as just a keeper, I explored more regarding breedings. This wasn't new to me, for I have a background in animal husbandry, so some terminologies and practices weren't that hard for me to understand.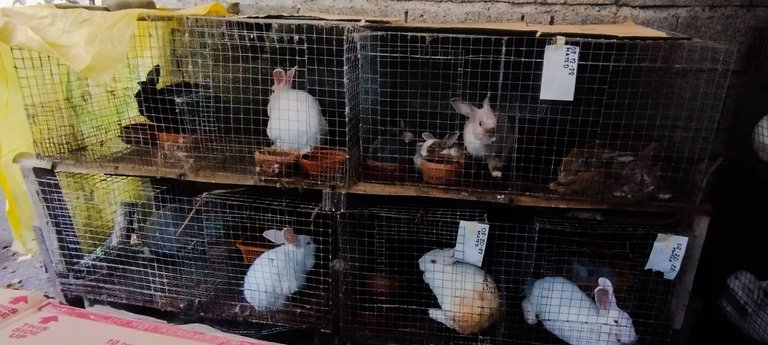 As convenience and practice, I started with a low-maintenance breed, the New Zealand White and Herculin. The next thing I did explore is the F-series or the PS 100 species, it's a product of breeding giants. From that moment, I focused more on the giant breeds over small or pet types. But now I started to at least have some species that were really for pets.
The reason is that my niece and nephews, also with some kids, have triggered their curiosity in rabbits, they want to look around and play with them, but I worry that some are big enough and some are aggressive for they are in maturity or heat. They loved to play and touch their fur, but they are not for pets, so hair of their losses as they started to in heat or to breed. So when brushing the coat, it easily releases. I am afraid they could inhale the hair of my rabbits.
So maybe I could upgrade some of my rabbits too, at least give them some fun time, and have another cute animal on my mini farm. Still, the budget is tight if I will rebuy another breed and place them under my care, so I made sure not to have some deals first and looked around to some of my friends who have rabbits pet sire that could use for some breedings.
I contacted one of my friends, asking me to look around. She won't know if this was male or female and even if they were now ready to breed. I immediately get my key and travel to their home.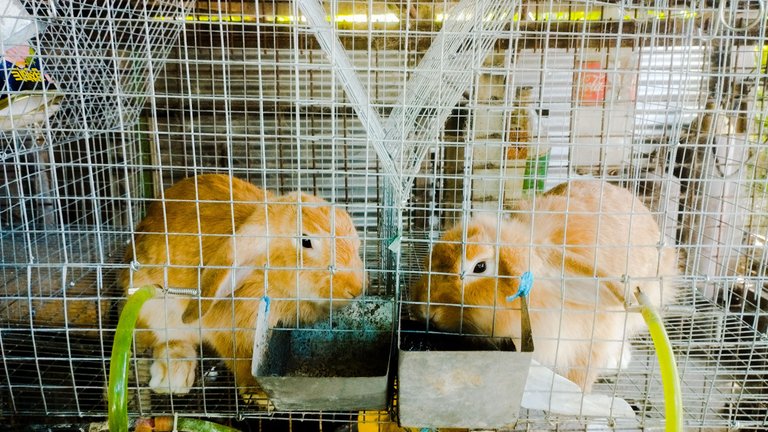 I found this loop rabbit breed, and she said she wasn't familiar. I look at their gender identity and found out that one is female and the other is male. The male or sire was loop breeds, and what I loved about him were his fur and colour; it felt like a hybrid of some lion lope head and crossbreed or hairy-style rabbits.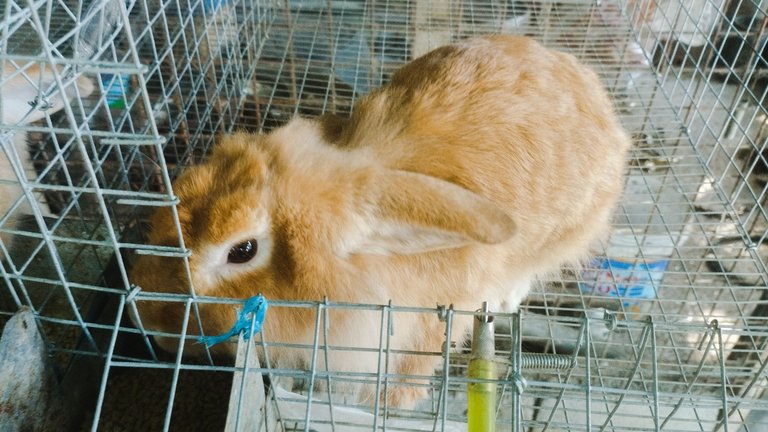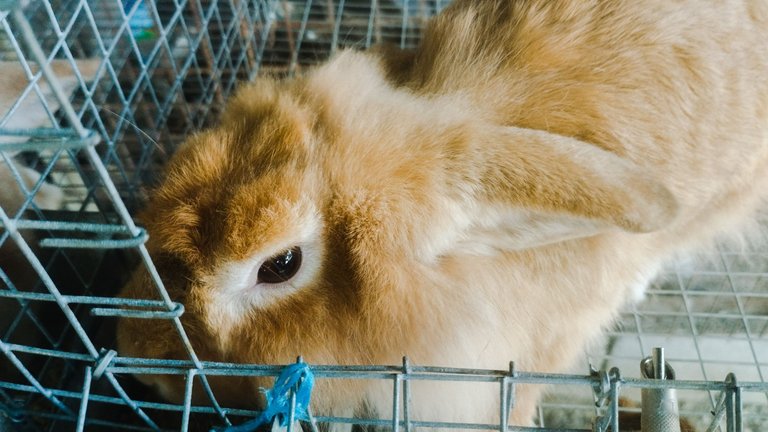 I checked the genitalia, and he is now ready to breed. But later, I knew it was his first time breeding. I doubted that it could impregnate my rabbits. Most of the first-time sires I did, from my experience, don't yet have the superior sound of sperms, and libido wasn't yet going to their central nervous system, but I still tried my luck.
As I am not in production, I want even just one upgrade of the pet type I breed them.
My doe was a local breed of Californian. What I like about Californians is that they are good mother instinct. As my first time producing a pet type, I still don't know the proper handling of this small type of rabbit, so good parenting will be first on the list.
So how we knew if the rabbit was now ready for breeding?
There was no estrus cycle for rabbits; unlike other animals, you need the process before breeding, so it was challenging to breed your rabbits in perfect timing. But the best thing to do is count the number of days and months she was born. For the first-time breeding, she will be ready for breeding after four months of birth, but she was still too young so some stress might happen, so best breeding could happen after 6 to 7 months after they are born; recording days are essential in breeding your rabbits. Regarding repeat breeding or second or so on breedings, count two weeks or 14 days after winning her babies. Wening must be done after one month of birth of your baby rabbits.
If you fail to count the days, another method to use is the introduction of your female to male. When a female or the doe doesn't fight back or let the buck or sire, she is now ready to breed, but the moment you introduced the female to the male, and she fought back, it meant she was still not prepared. Forcing your animals to breed doesn't give a good result in breeding.
In my terms, I introduced my female to the pet type, and they bonded with each other. The first second was a challenge for the male who didn't yet practice what is breeding, and he failed. I still doubt the process the second time that was a successful coupling.
I still try it and maybe even have a small portion of the father's genetic makeup as a pet type.
Originally I wanted this to happen for also Christmas is coming, of successfully upgrade why not give the pets as a gift to some of the children who loved watching my rabbits for free, so they will have some fun and enjoyment to goes without me worrying about it was a calm and suits breed rabbit.
I will update what will result if I fail or succeed in my upgrading, wishing it will grow.
Thanks for reading…
ALL PHOTOS BELONG TO @eunoia101
| | Hi, eunoia101 is a Farmer, Registered Agriculturist, Agronomist, Farm Technician, Mushroom Cultivator, Entrepreneur, and soon Researcher. Suppose your problems or queries are in any of the fields, don't feel hesitant to comment. We will try to resolve that. Upvote and reblog are highly appreciated. | |
| --- | --- | --- |