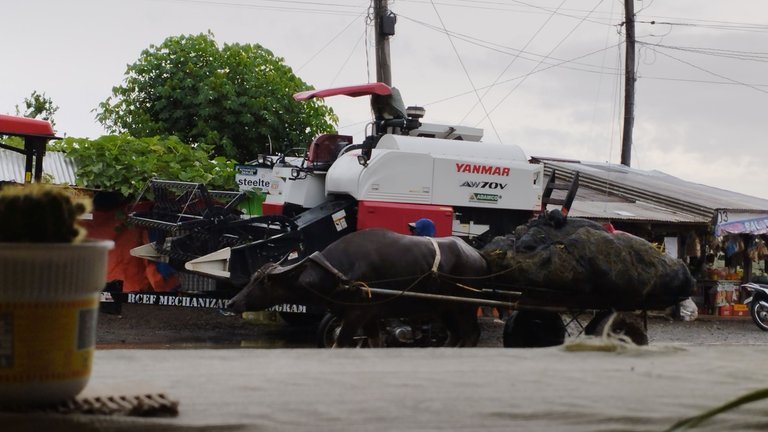 I loved this photo, and it shows the reality of farmers, the manual and mechanical, the large mechanized harvesters, and another one, the water buffalo that touched them two like past and the present. Where animals had replaced the hard job of humans, and now animals were replaced by technology. The Philippines is a country whose livelihood is based on agriculture, aquaculture, and animal husbandry, and agriculture is the backbone of the economy. I often disagree when I encounter some biasedness that farmers in the Philippines are poor, or there is no big money in farming, you cannot be rich in farmlands, and many more. Even in my college life, I somehow get into trouble when I don't have control and when people think that cultivating the land, muddy and weedy soils had only for the poor.
Now we are experiencing the side effect of looking down on farmers, as the farmer will lose their beautiful skin, and the looks and even the smell of sweat will be all around your body. Most farmers' children don't want to like their parents anymore, for they will choose a life not under the sun. Blaming the government for the higher price of your vegetable today, making fun and meme out of 1 thousand pesos that only could be brought a simple portion and cuts of vegetables.
But the thinking that farming is something there was a hidden secret. Farming will make you rich, farming will make you well-fed, and farming will surely make your life comfortable in the future, as some people talk negatively about our field; somehow, there was an obvious result.
They said to marry an Agriculturist, and you won't be hungry. Well I am an agriculturist, lol.
Philippines' agriculture had been evolving. We were always on time when it came to technology advancement and research. We were early adopters and somehow also an innovator of new farming techniques. That is what I saw and vision.
I belong to what we call modern farmers, where we integrate the technology and practices of caring for animals and plants. Yeah, there is a time you will be barefoot on the mud, smell sweaty for the afternoon plantations and have sunburn on your skin due to radiation from the sun while working; but this doesn't mean anything. It's only sometimes.
So How Modern Was Philippines Agriculture?
When you visit SUCs (State Universities Colleges), you will find that agriculture is still early regarding modernization. You will see some plant breeding, hybrid animals and machinery from planting to harvest. Modernization cannot be altered now, and the upgrading happens every time.
This is what I enjoy as I substitute looking for the gasoline station, meeting new people and talking about life; they are somehow surprised that I asked them a question, and they might not know that I am in the same field as they were. While loading the gas, I speak to them, asking the different types of answers, most of the mechanical issues and capacities. Inside I am studying their own experience.
The harvester: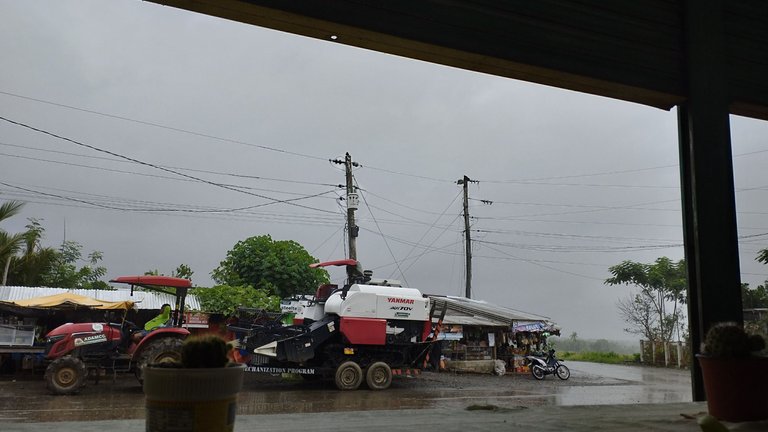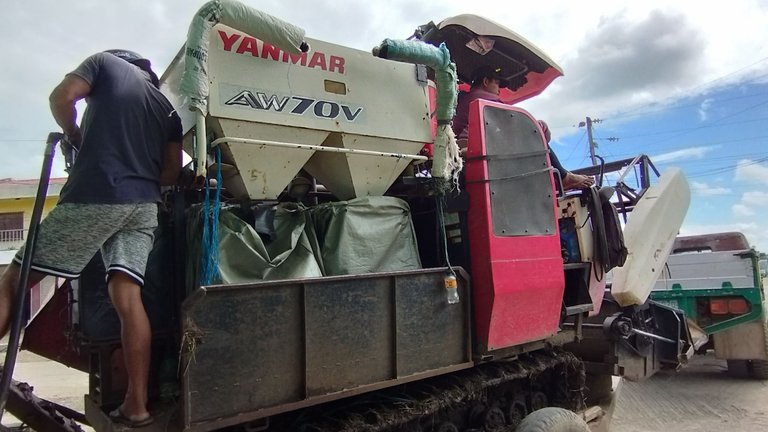 Some people call it "reaper" because it reaps down the plant and brings only the grain seed. A mechanized harvester will shorten the harvesting hours from a manual job. A manual could take one whole day to harvest the 2 hectares of rice field, following another day for the threshing and removing grain from panicle, and another day for transporting. Now with the use of harvesters, a three days cycle only lasts for a half day; harvesting from the plant goes to the machine, shredding and is immediately packed in the cabins.
A lot more advance than the old practice, so farmers now had no sunburn, no sweat and even felt enjoying the ride.
The cultivators.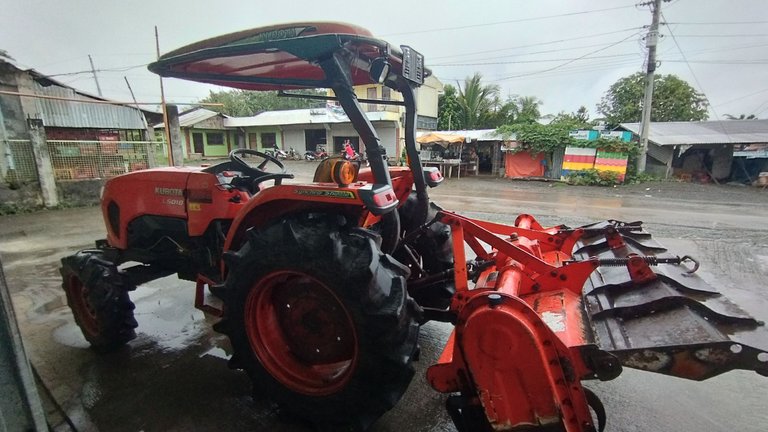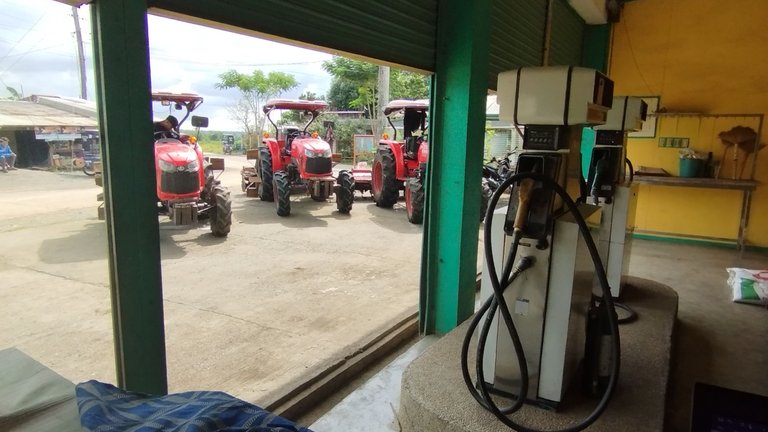 After harvesting rice grain, they will have at least a resting period until the next cropping cycle. The Philippines follows the two-cycle of planting per year.
Preparing the soil is intense work and job, in a manual type of job. The first step is bulking the land using a plow attached to the water buffalo and sometimes to the calf. Imagine in the manual a 1 hectare of the land took one week, all done by animals and farmers. With the use of a cultivator, one week of the intensive job will be lessened to at least two days of working.
Not only that, some parts were now using and introducing rice planters. Self-sufficient but issues are still in the debate (That's for another story). Also, there were mechanical driers and a lot more.
Filipino modern farmers are intelligent people, and we were integrating technology and old practices. In my experience course, I could only pass my degree and license if I experienced the job of a manual and mechanical harvester, plowing, and everything.
Philippines agriculture is one step ahead, it's not true that we are laggards when it comes to adoption, it's not really that we are not advanced in techniques, somehow, you might not just observe, but we were developed far from beyond. You might witness that with me in the following blogs to come. Thanks for reading.
ALL PHOTOS BELONG TO @eunoia101
| | Hi, eunoia101 is a Farmer, Registered Agriculturist, Agronomist, Farm Technician, Mushroom Cultivator, Entrepreneur, and soon Researcher. Suppose your problems or queries are in any of the fields, don't feel hesitant to comment. We will try to resolve that. Upvote and reblog are highly appreciated. | |
| --- | --- | --- |