"ROBBER FLY"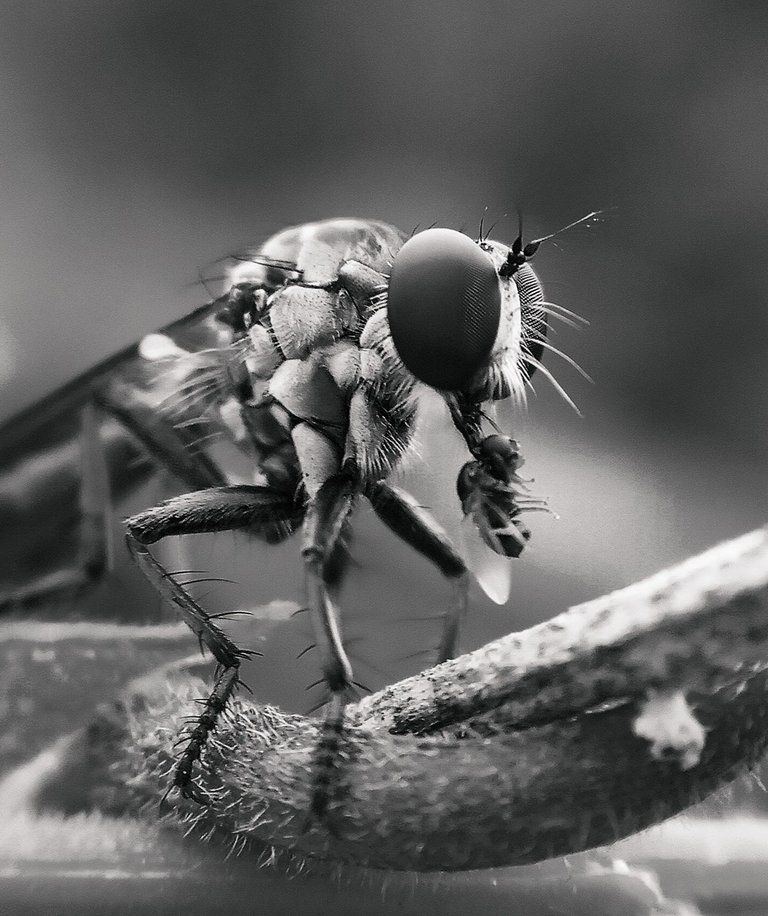 Seen in the image above is a Robber Fly preying on a baby insect, in a black and white frame.
---
Here I will show you a macro shot that I shot in a small forest near my village, but unfortunately very few shots this time. Only 3 macro shots that I can display in color and black and white frames. Because this little animal is very smart. I couldn't get too close to him because my heart was beating constantly as I held my breath for the "Robber Flies" to calm down a bit.
Take a look at the shot below, it looks focused in his eyes. Let's say this is the first of the next two focus shots.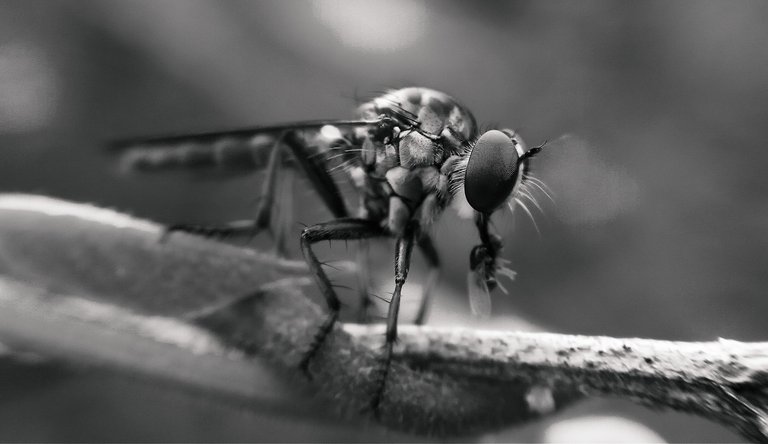 The Robber Flies are a very aggressive type of fly. The character looks slow, but can prey on other insects very quickly. His behavior can be said to be "calm" but can kill with very fast movements. Its shape also clearly looks like a deadly monster.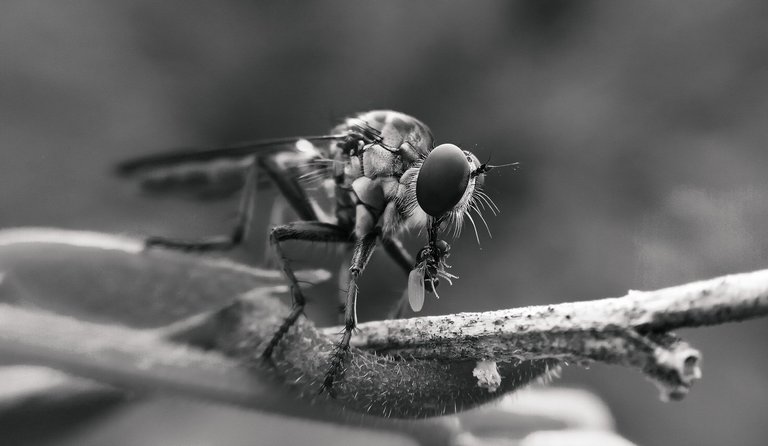 I am very happy when dealing with these robber flies. Did you know that this fly will be very rare in the forest, and it's hard to get the best moment with this Robber Fly. Both our eyes must be observant and careful around dry twigs and leaves. The position of this fly is usually standing or perched on a dry branch and is very quiet without any movement. This little animal is so calm and does not fly carelessly. In the military world, Robber Fly is likened to a sniper who is silent, clever, and deadly.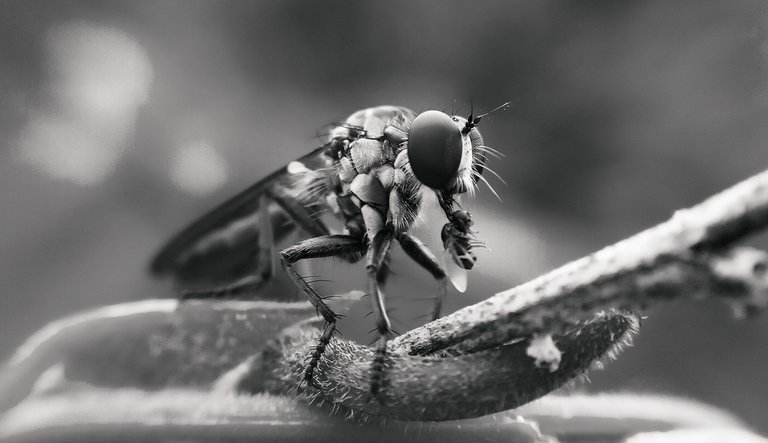 Thank you very much friends for seeing and reading my post today. I am very happy to be able to share in this #colourblackandwhite Community because the people here are good people and I also hope that all members of this Community are always in good health and always successful in their activities. Greetings art, greetings macro photography, greetings peace!
Best Regards
By @new-spirit
| Photographer | @new-spirit |
| --- | --- |
| Photos | Robber Fly Insects |
| Photo location | Lhokseumawe, Aceh, Indonesia |
| Camera | Xiaomi Redmi 6a + Macrolens |