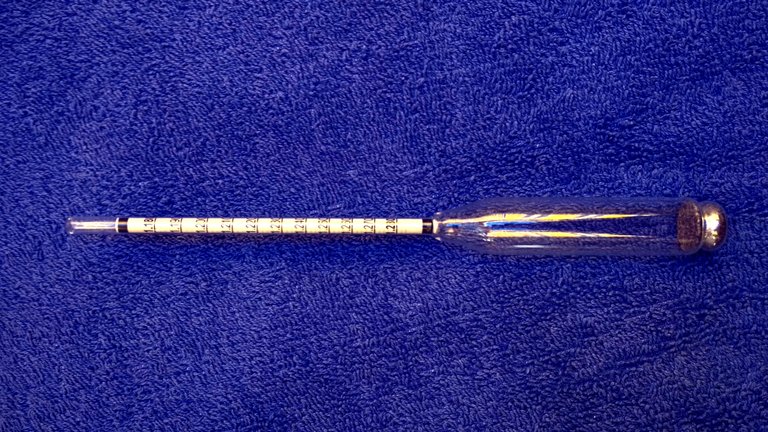 Hola, saludos para toda la comunidad de GEMS. Esta mañana, mientras hacía fotos a este densímetro para ver si lo vendo por internet, se me ha ocurrido hacer un post explicando un poco que es un densímetro, para que sirve y a quien se le atribuye su invención.
Un densímetro es una herramienta de medición que permite determinar la densidad relativa de un líquido. En mi caso, lo utilizaba como herramienta para medir la densidad del líquido (electrolito) de las baterías plomo-ácido usadas en energía solar, que son distintas a las usadas en automoción.
Hello, greetings to the entire GEMS community. This morning, while I was taking pictures of this density meter to see if I could sell it online, it occurred to me to make a post explaining a bit what a density meter is, what it is used for and who is credited with its invention.
A hydrometer is a measuring tool that allows to determine the relative density of a liquid. In my case, I used it as a tool to measure the density of the liquid (electrolyte) of lead-acid batteries used in solar energy, which are different from those used in automotive.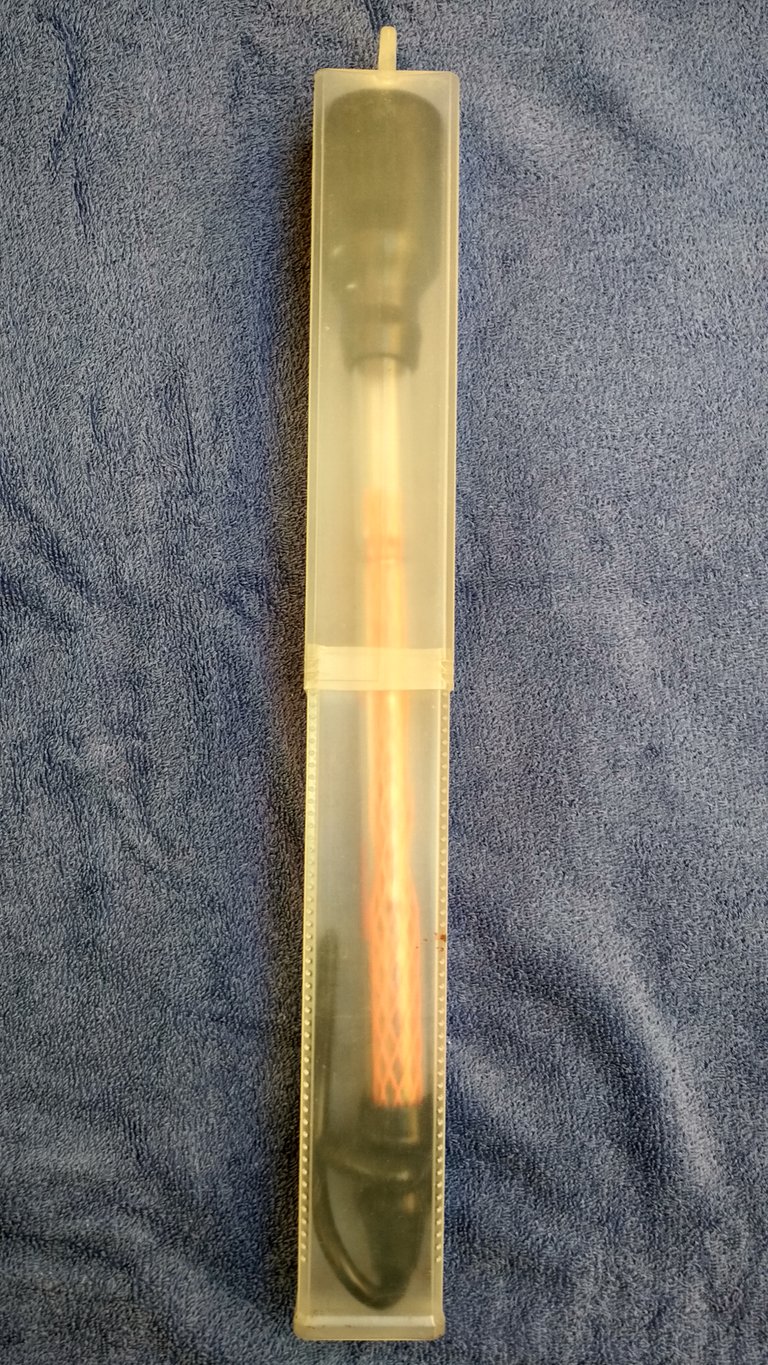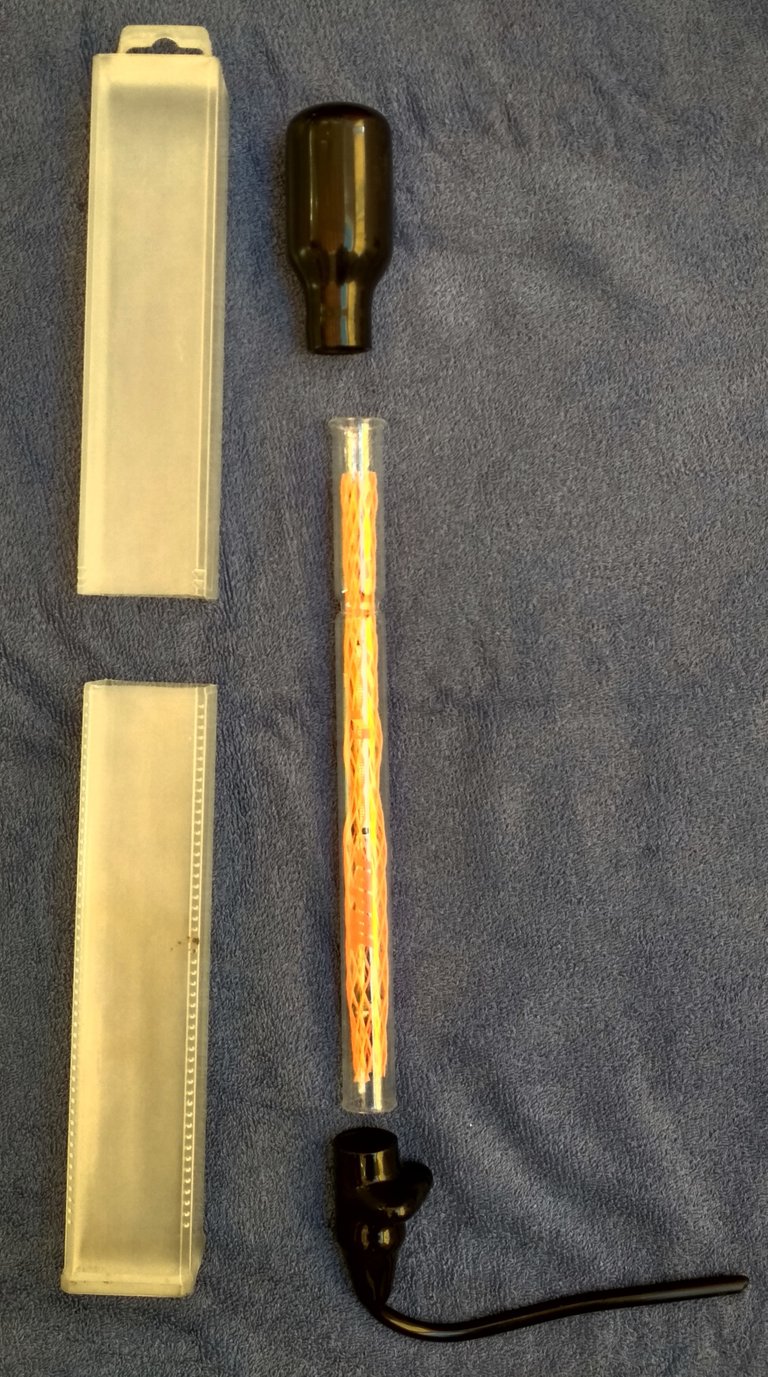 Con el densímetro se puede determinar el nivel de carga de una batería con más seguridad y fiabilidad que por otros medios. Cuanto más alta es la densidad del electrolito más cargada está la batería y viceversa. Es una herramienta indispensable y necesaria si te dedicas a la instalación y mantenimiento de instalaciones solares aisladas.
Suele estar hecho de vidrio y consiste en un flotador con un bulbo pesado en su extremo para que pueda flotar en posición vertical. El flotador en su interior lleva una escala graduada en g/cm3 para determinar el valor de la densidad del líquido.
With the hydrometer, the charge level of a battery can be determined more safely and reliably than by other means. The higher the density of the electrolyte, the more charged the battery is and vice versa. It is an indispensable and necessary tool if you dedicate yourself to the installation and maintenance of isolated solar installations.
It is usually made of glass and consists of a float with a heavy bulb at its end so that it can float upright. The float inside has a scale graduated in g/cm3 to determine the value of the density of the liquid.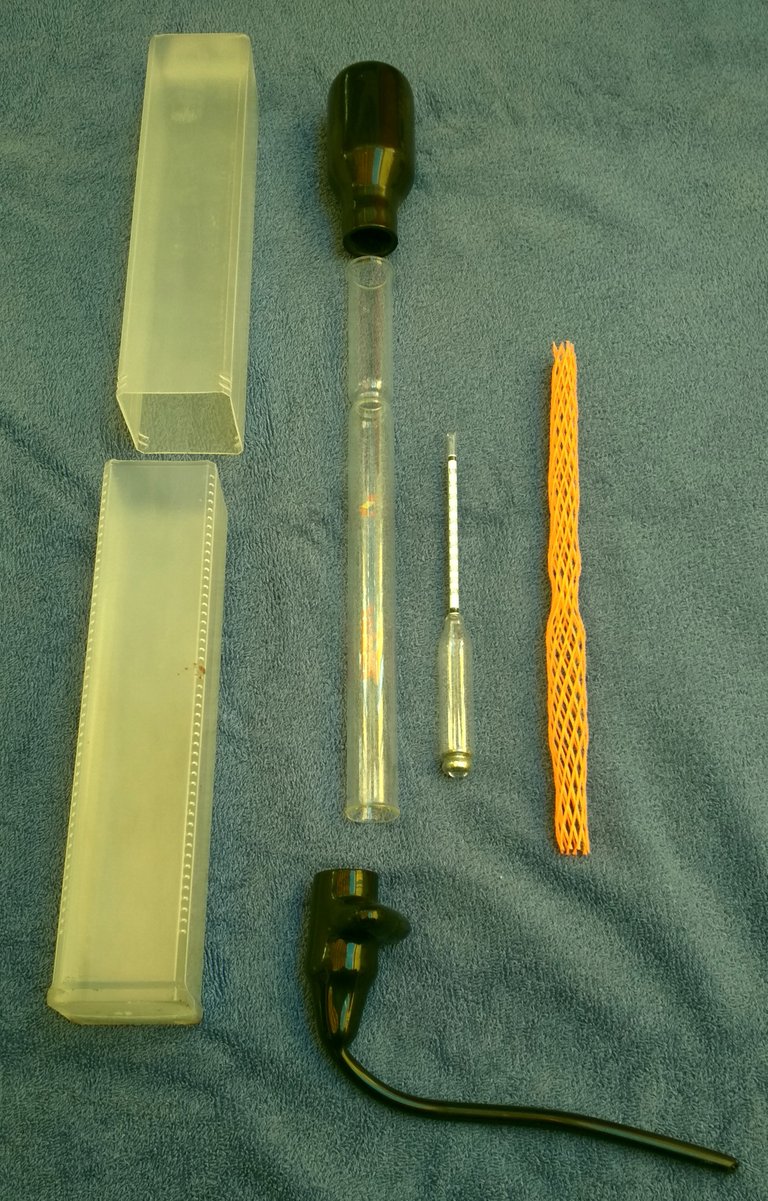 El flotador se aloja en el interior de un tubo de vidrio que lleva en uno de sus extremos una pera de goma para succionar la muestra del líquido y en el otro extremo un tubo, también de goma, de aspiración. Su uso es muy sencillo, se introduce el tubo de goma en la batería y se aspira una muestra apretando sobre la pera de goma.
The float is housed inside a glass tube that has a rubber bulb at one end to suck the sample from the liquid and a suction tube, also made of rubber, at the other end. Its use is very simple, the rubber tube is inserted into the battery and a sample is aspirated by pressing on the rubber bulb.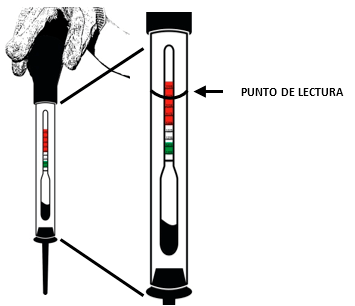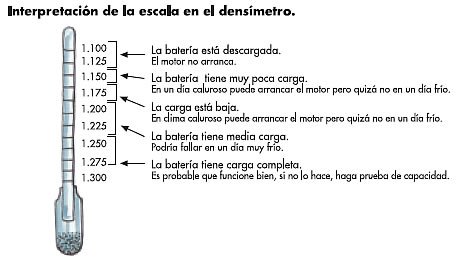 He puesto este título porqué mientras buscaba información sobre el densímetro, he aprendido una cosa que me ha sorprendido. Se le atribuye al descubrimiento del densímetro a Hipatia de Alejandría (370 - 415 de nuestra era). Me ha sorprendido porque he visto la película de Alejandro Amenábar y ahora no recuerdo si se menciona esto en algún momento de la película. A lo mejor sí lo mencionano y no lo recuerdo. De todas formas es un buen motivo para volver a ver esta película que vi hace años y que recomiendo encarecidamente, la película se titula Ágora, del director Alejandro Amenábar, se estrenó el año 2009 y está protagonizada por la actriz Rachel Weisz. Narra la vida de Hipatia y como murió.
I have put this title because while looking for information about the hydrometer, I have learned something that has surprised me. The discovery of the hydrometer is attributed to Hypatia of Alexandria (370 - 415 of our era). It has surprised me because I have seen Alejandro Amenábar's film and now I don't remember if this is mentioned at any point in the film. Maybe I do mention it and I don't remember it. Anyway, it is a good reason to rewatch this film that I saw years ago and that I highly recommend, the film is titled Ágora, by director Alejandro Amenábar, it was released in 2009 and stars the actress Rachel Weisz. It narrates the life of Hypatia and how she died.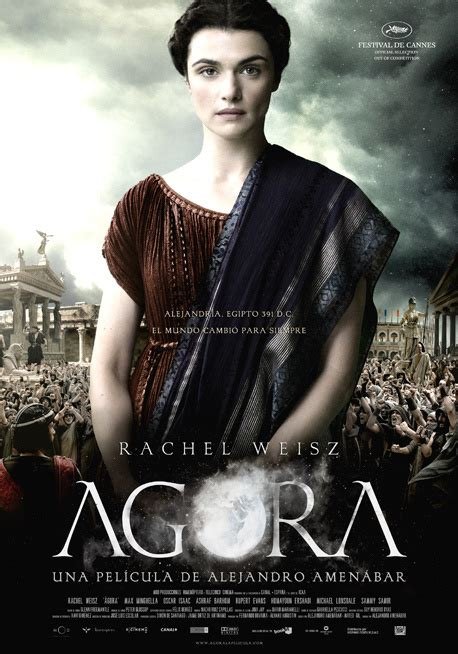 Espero que te haya gustado y hasta el próximo post.
I hope you liked it and see you next post.