This publication was also written in SPANISH and PORTUGUESE.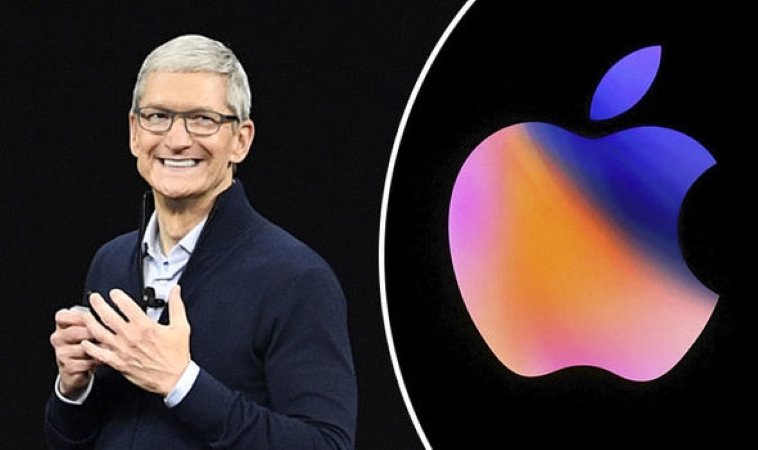 Daily Express
Everything related to products that are manufactured by Apple is seen as grandiose and the iPhone is the greatest proof of that (even with some controversies it is still the "flagship" that gives the company the most profit). Over the years, the revenues of the company led by Tim Cook have seen their numbers skyrocket and, sooner or later, innovation would have to come through products other than the iPhone.
According to recent statements by Cook himself, Apple is working on creating and implementing new projects that are not related to the iPhone. This news brought many speculations about what these new products would be (because until now there was no disclosure of any more specific details) and in his interview with Outside Magazine the CEO of the company missed a little clue of what is to come.
Cook believes that a revolution will happen within health-related services, and within that sphere, the Apple Watch has a very striking protagonism. From there, rumors about some news related to this product are starting to make noise, and fans of the brand (especially those who exercise) are excited about everything to come. Even without great details, it will be something very important.
For now, it's just speculation, but it makes a lot of sense because it was said in an interview by Cook himself and following the trends and demands of the market that in terms of healthy living (in general) has become increasingly competitive , this news related to the improvement of the Apple Watch would be something more than welcome for those who bet on this product as an essential item in their day-to-day lives.
---
Algo más grande se interpone en el camino de Apple.
Todo lo relacionado con los productos fabricados por Apple se ve como grandioso y el iPhone es la mayor prueba de ello (incluso con algunas controversias sigue siendo el "buque insignia" que más beneficio da a la empresa). A lo largo de los años, los ingresos de la empresa liderada por Tim Cook han visto cómo sus números se dispararon y, tarde o temprano, la innovación tendría que llegar a través de productos distintos al iPhone.
Según declaraciones recientes del propio Cook, Apple está trabajando en la creación e implementación de nuevos proyectos que no están relacionados con el iPhone. Esta noticia trajo muchas especulaciones sobre cuáles serían estos nuevos productos (porque hasta ahora no hubo revelación de ningún detalle más específico) y en su entrevista con Outside Magazine el CEO de la compañía perdió una pequeña pista de lo que está por venir.
Cook cree que se producirá una revolución dentro de los servicios relacionados con la salud, y dentro de esa esfera, el Apple Watch tiene un protagomismo muy llamativo. A partir de ahí empiezan a hacer ruido los rumores sobre algunas novedades relacionadas con este producto, y los fans de la marca (sobre todo los que hacen ejercicio) están agitados con todo lo que está por venir. Incluso sin grandes detalles, será algo muy importante.
Por ahora, es solo especulación, pero tiene mucho sentido porque lo dijo en una entrevista el propio Cook y siguiendo las tendencias y demandas del mercado que en términos de vida saludable (en general) se ha vuelto cada vez más competitivo, esta noticia. relacionado con la mejora del Apple Watch sería algo más que bienvenido para quienes apuesten por este producto como un artículo imprescindible en su día a día.
---
Algo maior está no caminho da Apple.
Tudo o que está relacionado aos produtos que são fabricados pela Apple é visto grandioso e o iPhone é a maior prova disso (mesmo com algumas controvérsias ainda é o "carro-chefe" que dá mais lucro a empresa). Ao longo dos anos, as receitas da empresa liderada por Tim Cook veem os seus números subirem vertiginosamente e, mais cedo ou mais tarde, a inovação teria que chegar através de outros produtos além do iPhone.
De acordo com declarações recentes do próprio Cook, a Apple está trabalhando na criação e implementação de novos projetos que não estão relacionados ao iPhone. Essa notícia trouxe muitas especulações sobre quais seriam esses novos produtos (porque até agora não houve a divulgação de nenhum detalhe mais específico) e em sua entrevista para à Outside Magazine o CEO da empresa deixou escapar uma pequena pista do que está por vir.
Cook acredita que uma revolução vai acontecer dentro dos serviços relacionados à saúde, e dentro dessa esfera, o Apple Watch tem um protanomismo muito marcante. A partir disso, os boatos sobre alguma novidade relacionada a esse produto está começando a fazer barulho, e os fãs da marca (especialmente os que praticam exercícios) estão animados com tudo o que está por vir. Mesmo sem grandes detalhes, será algo muito importante.
Por enquanto, é apenas uma especulação, mas que faz muito sentido porque foi algo dito em uma entrevista pelo próprio Cook e seguindo as tendências e as demandas do mercado que em termos de vida saudável (de maneira geral) tem se tornado cada vez mais competitivo, essa novidade relacionada ao melhoramento do Apple Watch seria algo mais do que bem-vindo para quem aposta nesse produto como um item essencial durante o dia-a-dia.