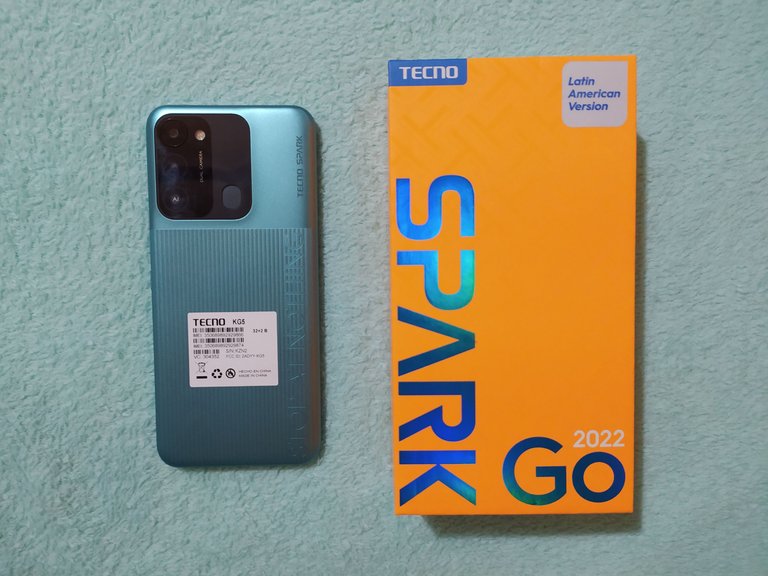 Hola queridísima comunidad de #HiveBlog, espero que hayan tenido un feliz inicio de semana y que se encuentren súper bien, Dios los bendiga a todos. En el post de hoy, quiero compartir con ustedes un obsequio que le dí a mi mamá, el cual fue gracias a los frutos que he obtenido de la plataforma Hive.
Hello dearest #HiveBlog community, I hope you had a happy start to the week and that you are super well, God bless you all. In today's post, I want to share with you a gift that I gave my mom, which was thanks to the fruits that I have obtained from the Hive platform.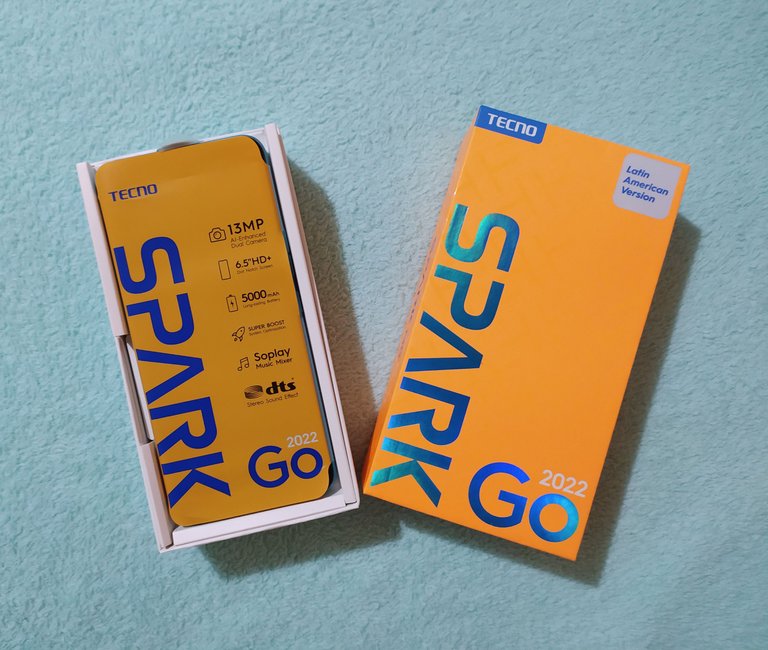 Mi mamá ya tenía mucho tiempo con un celular de muy baja gama marca Blu, el cual ya se encontraba deteriorado por lo viejo y golpes sufridos. Ella solía quejarse mucho de dicho celular y es por esa razón que decidí obsequiarle uno nuevo ya que Hive me dió la oportunidad de realizar ese detalle con ella; el día de hoy me dirigí al centro de mi ciudad en búsqueda de uno que me pareciera estupendo para mi mamá.
My mom already had a low-end Blu brand cell phone for a long time, which was already deteriorated by the old and suffered blows. She used to complain a lot about said cell phone and that is why I decided to give her a new one since Hive gave me the opportunity to do that detail with her; today I headed to the center of my city in search of one that seemed great for my mom.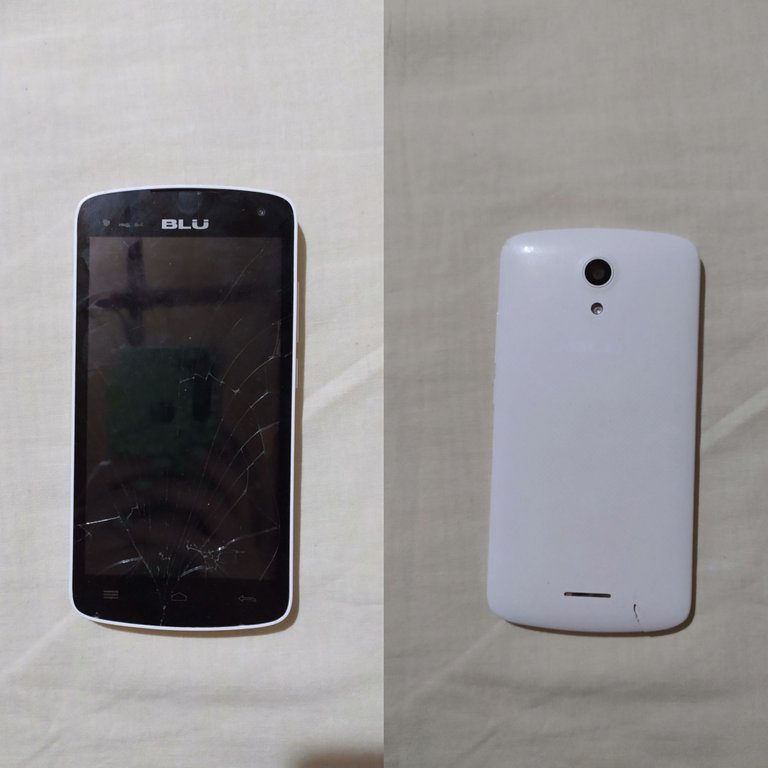 Luego de ver varias opciones, me decidí por el Tecno Spark Go 2022, el cual es un celular de gama media que cuenta con 32 gb de almacenamiento y 2 de ram, camara frontal de 8 megapíxeles y la trasera de 13 megapíxeles. Además, también cuenta con su lector de huellas en la parte trasera, pantalla de 6.52" HD, tiene una batería grande de 5.000 mAh. Contiene un sistema operativo Android 11, con hios 7.6.
After seeing several options, I decided on the Tecno Spark Go 2022, which is a mid-range cell phone that has 32 GB of storage and 2 of RAM, an 8-megapixel front camera and a 13-megapixel rear camera. In addition, it also has its fingerprint reader on the back, 6.52 "screen HD, it has a large 5,000 mAh battery. It contains an Android 11 operating system, with hios 7.6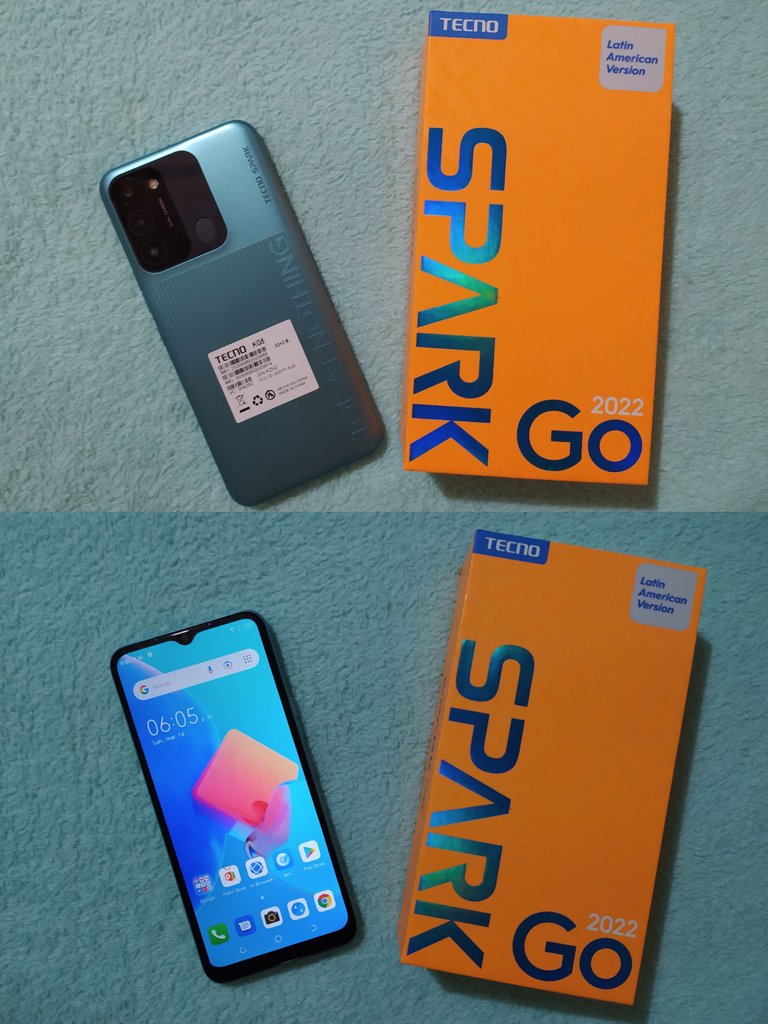 Por otra parte, el celular venía incluído con su cargador, auriculares, vidrio protector de pantalla y un forro plástico transparente, el cual luce muy bien ya que el celular en sí tiene un color turquesa muy lindo.
On the other hand, the cell phone was included with its charger, headphones, screen protector glass and a transparent plastic cover, which looks great since the cell phone itself has a very nice turquoise color.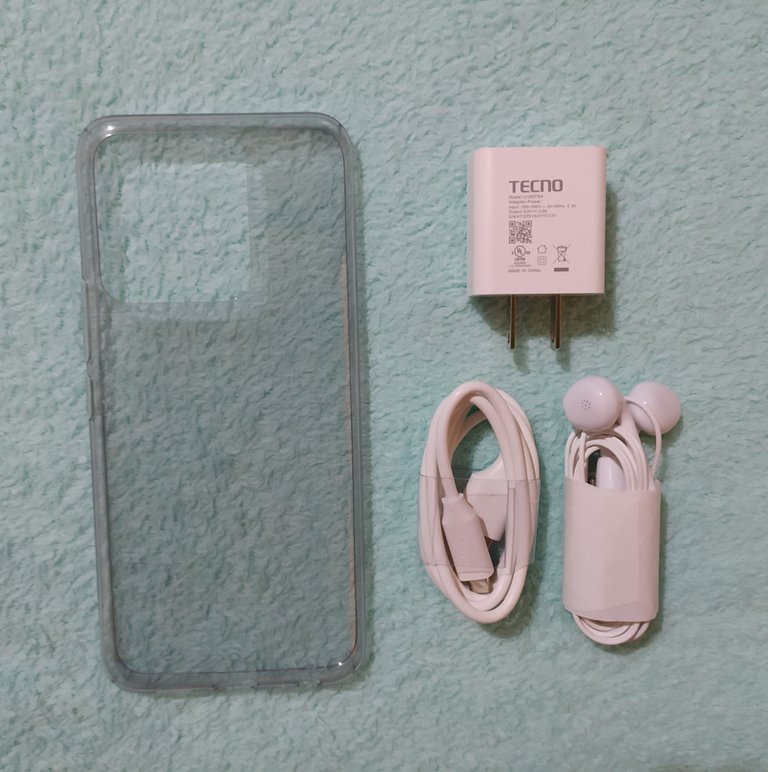 A mí parecer este sería un celular perfecto para mí mamá ya que es una mujer que usa los celulares inteligentes para sus funciones más básicas, por lo que no necesita exagerar ni es exigente en cuento a tener una cámara de muchísimos megapíxeles ni un almacenamiento tan bárbaro, que es lo que las mujeres (incluyéndome) nos fijamos primordialmente.
In my opinion, this would be a perfect cell phone for my mom since she is a woman who uses smart phones for her most basic functions, so she does not need to exaggerate or be demanding in terms of having a camera with many megapixels or such barbaric storage , which is what we women (including myself) primarily look at.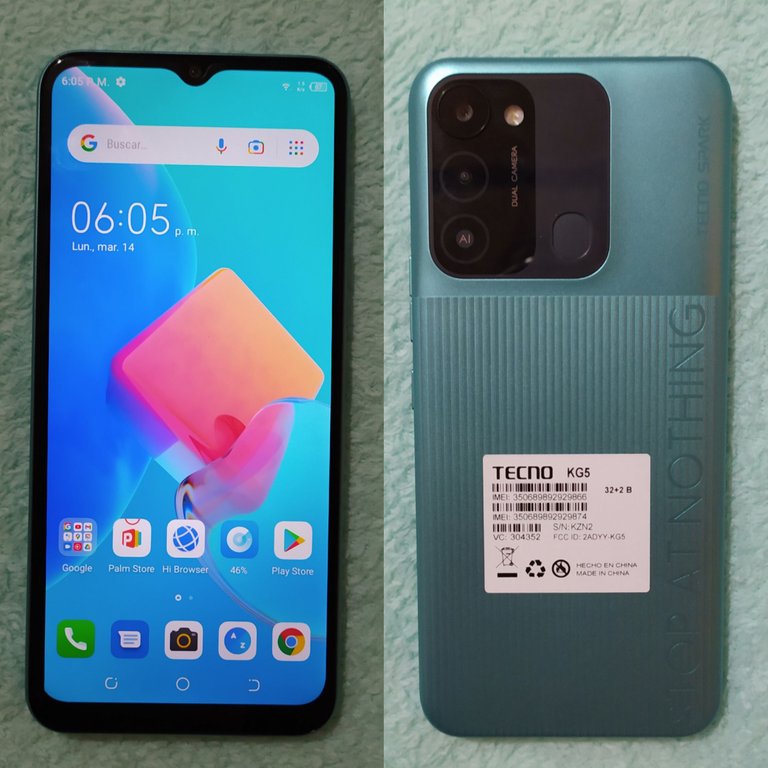 🧡❤️Le hice entrega de este obsequio el día de hoy por la tarde y le emocionó mucho. Una buena madre como lo es la mía se merece eso y muchísimas cosas más, eso es poco para todo lo que le debo a tan admirable mujer🧡❤️
🧡❤️I gave him this gift this afternoon and he was very moved. A good mother like mine deserves that and many more things, that is little for everything I owe to such an admirable woman🧡❤️.