How's it going hive??
Well I just got a notification from @hivebuzz that today marks 4 years on hive for me 🎉🎉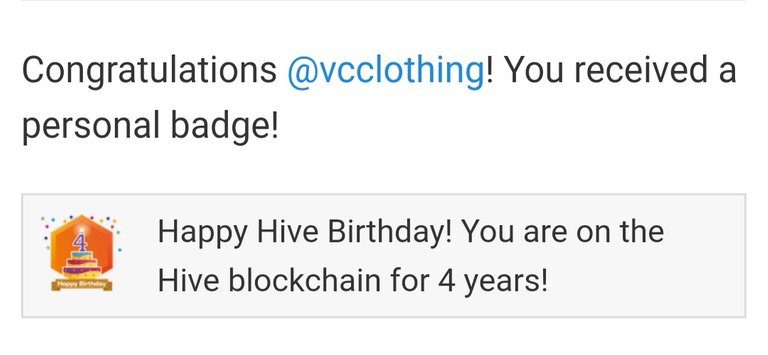 It sure has been a fun ride from when I started on steemit through to hive. Hive has been a great motivation for me to get out more with my camera and snap some shots.
I hope everyone has enjoyed all my travel and wildlife blogs. Also all the travel and skate videos that I have posted to 3speak and dtube.
I have been a bit quiet this year so far as my screen printing business has been very busy and we have a little one on the way due in April 😊
But I'll try and get posting more regular when things start to calm down work wise.
In saying that I have a question for everyone here on hive....
Is there a way to accept hive or HBD payments on a WordPress website???
I was thinking seeing as I run a screen printing business, it would be cool to run a hive Tshirt design competition where the winner will receive some hive and will get their design printed on tshirts then I could sell them on my website www.vcclothing.com
The hive or HBD from Tshirt sales will then be powered up and delegated to different communities.
It would be a cool way to promote hive aswell.
Let me know what you guys think of this idea? Any input on how I could get this started or ideas that we could add to the Tshirt design comp would be greatly appreciated!
I look forward to my 4th year on hive. It's such a great platform. 2022 let's goooooo!!