Warm greetings all. 🙏 💚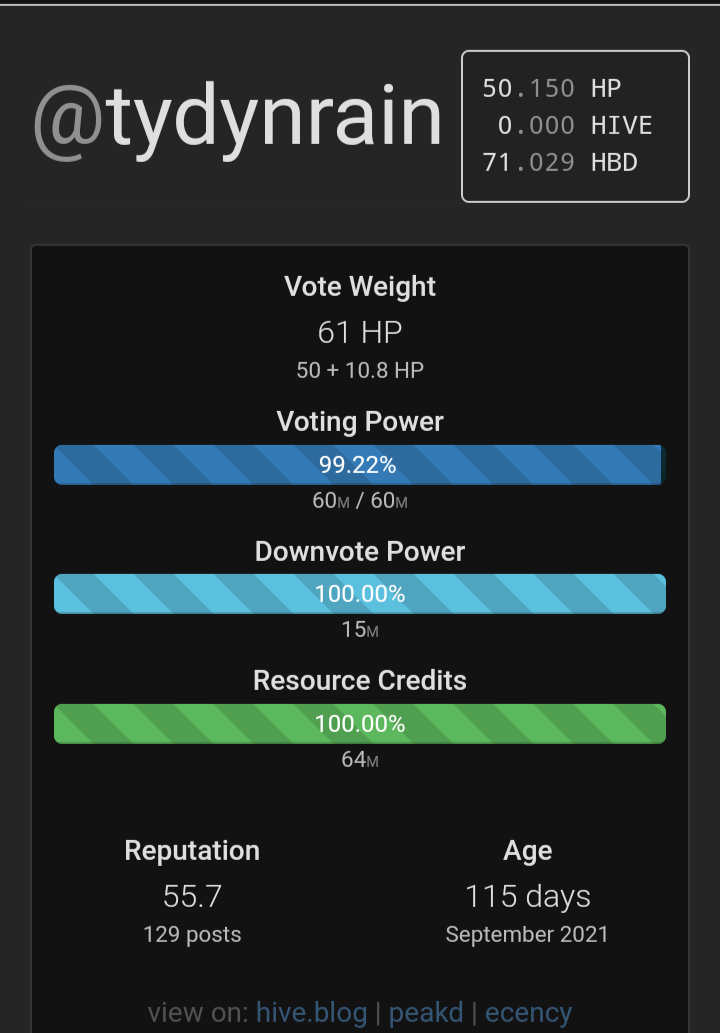 I arrived on the Hive Blockchain 115 days ago, and in that time I have found myself more and more engaged with the Hive universe the deeper I go. When I landed here, I had a accounts on a great many alternative social media networks, and I did my best to keep up with each, at least to some degree, though there have always been a few favorites that I frequented more often.
A recent screenshot of my LinkTree, showing the large number of alternative social media networks where I have accounts and some sort of presence and activity.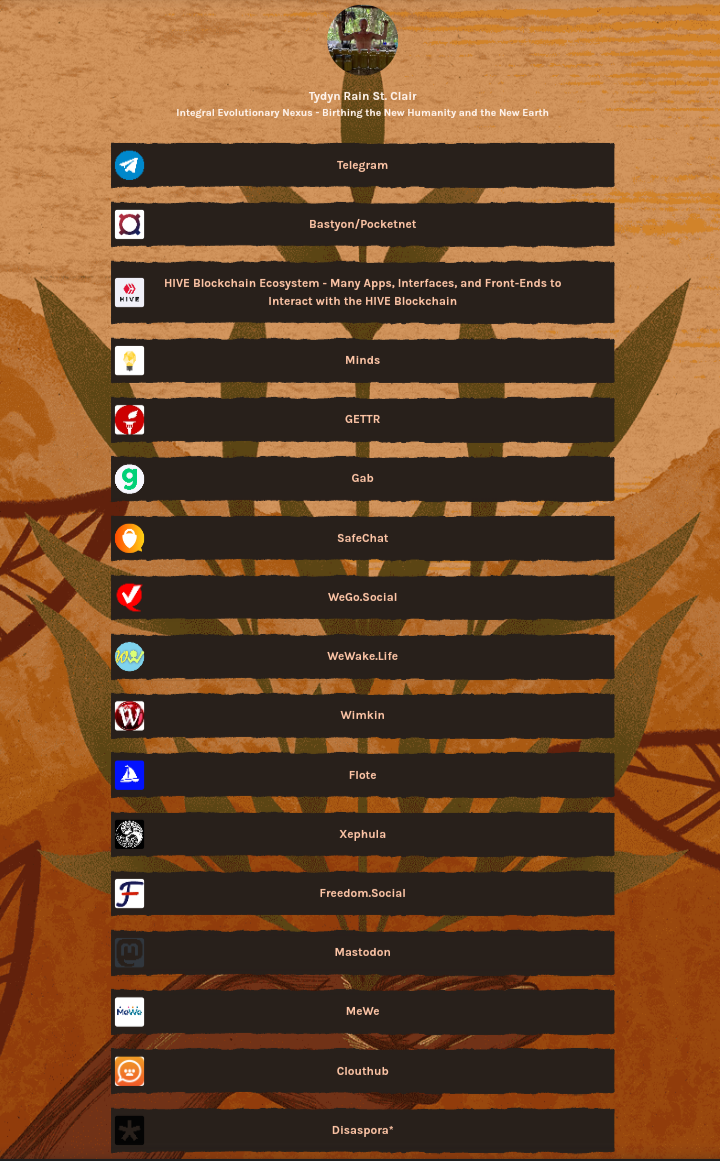 Before discovering Hive, my favorite network was Bastyon/Pocketnet. While I do still love that community, the most recent array of growing-pains bugs, that make important aspects of the platform non-functional, have basically made me take a hiatus for a while. I would also frequent Minds quite often, as well. Once I finally dove into Hive, however, my time on these other platforms began to shrink, until now, 115 days after joining, Hive now has my almost complete attention and engagement.
For me there are several notable reasons why this has become true. The Hive Blockchain framework is huge, with an astounding amount of diversity. So many aspects of me are engaged by the cornucopia of communities here, that I've found myself actually discovering and developing new interests, like photography, which is pretty bloody cool.
Another are the multiplicitous ways that it is possible to gain decentralized financial independence by being who we are and sharing what beauty and magic that we each have to share. That's also pretty amazing.
A third is the technology. I'm a tech geek too, with a deep love for Free Open Source Software and Hardware (FOSSH), Linux, Arch Linux, and other expressions of empowering and liberating technologies. Hive quite enthralls me in this regard, too.
I also very much appreciate that people from all over the world engage on Hive, and in a great many languages, on a dazzling cacophony of topics. Badass.
Hive feels so massive and multifaceted to me that, I've barely scratched the surface of its multitudinous marvels. So much to explore and learn.
Because I see and understand the potential of Hive, and because I find myself so engaged, I have made a focused effort to grow my account, contribute to the communities, and to learn as much as I can about the intricate nuances of Hive, so that my time here is mutually beneficial.
I am deeply grateful to be here with y'all, and I look forward to sharing and growing with the Hive community. Thank you Hive! 🙏 💚