Hace poco tiempo un amigo mío tuvo un gravísimo infarto de corazón y durante cuarenta y séis minutos estuvo clínicamente muerto. Al parecer cuando un paciente sufre un paro cardiaco los médicos intentan reanimarlo un máximo de treinta minutos. En caso de no tener éxito se da por fallecida a la persona debido a que se considera que el cerebro está muerto al no haber recibido oxígeno a través de la sangre.
A friend of mine recently had a very serious heart attack and was clinically dead for forty-six minutes. Apparently, when a patient suffers a cardiac arrest, doctors try to resuscitate him or her for a maximum of thirty minutes. If they are unsuccessful, the person is presumed dead because the brain is considered dead as it has not received any oxygen through the blood.
Pero en el caso de mi amigo ocurrió algo que muchos llamarían "milagro". Mi amigo tuvo un ángel de la guardia, un enfermero que no se dio por vencido y a pesar de haber transcurrido el tiempo estipulado oficialmente, continuó con la reanimación durante dieciséis minutos más. Lo hemos visto muchas veces en películas y series; médicos y enfermeros que luchan contra la evidencia y que logran reanimar a pacientes clínicamente muertos. Y en la realidad esto también sucede y mi amigo lo vivió. De hecho ha sido tan afortunado que apenas le han quedado secuelas neurológicas. Su ángel de la guarda lo arrancó de la muerte y ahora continúa felizmente entre nosotros.
But in my friend's case something happened that many would call a miracle. My friend had a guardian angel, a nurse who did not give up and despite the official time limit having elapsed, continued resuscitation for a further sixteen minutes. We have seen it many times in films and series; doctors and nurses who fight against the evidence and manage to resuscitate clinically dead patients. And in reality this also happens and my friend experienced it. In fact he has been so lucky that he has hardly had any neurological sequelae. His guardian angel rescued him from death and now he is still happily among us.
Pasados unos días prácticamente todas las personas que lo conocemos y tenemos relación con él le hemos hecho la misma pregunta: ¿viste la luz al final de túnel? ¿tuviste alguna experiencia extracorpórea? Su respuesta ha sido rotunda: No
Seamos o no religiosos creo que este es un tema que a la mayoría de personas nos interesa y por el que sentimos cierta curiosidad.
After a few days, practically all of us who know him and have a relationship with him have asked him the same question: did you see the light at the end of the tunnel? did you have any out-of-body experience? His answer was a resounding: No.
Whether we are religious or not, I think this is a subject that most of us are interested in and curious about.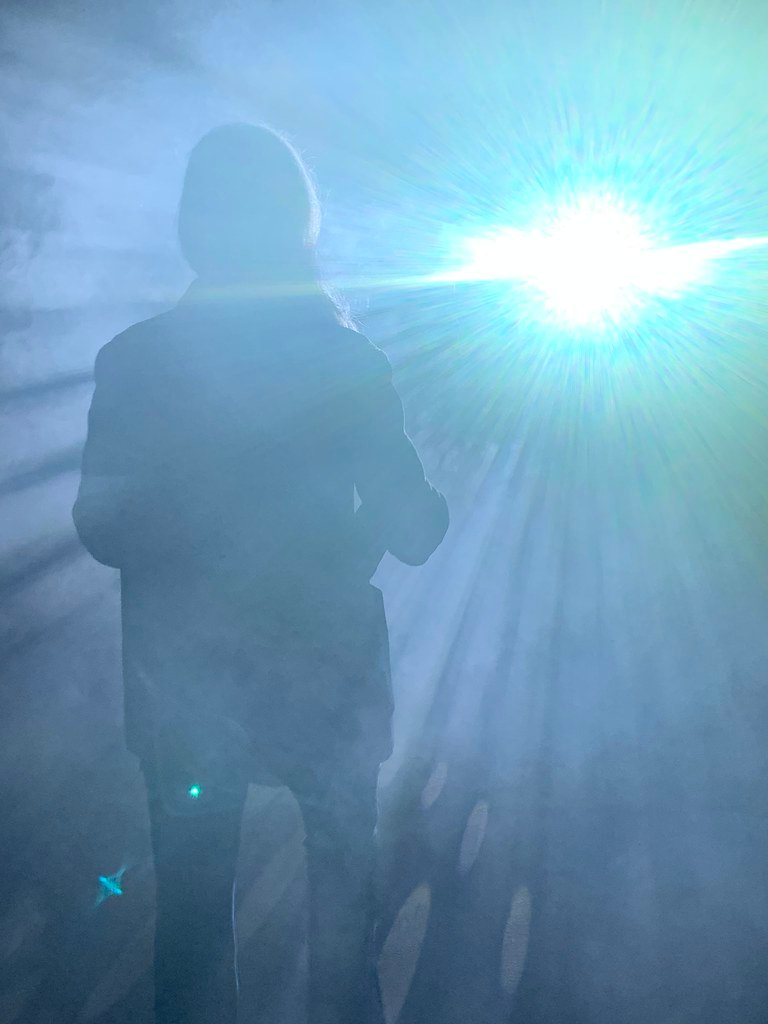 Tanto la ciencia como la religión tienen su propia explicación sobre que sucede cuando a alguien como mi amigo se le para el corazón y sufre determinadas experiencias cuando menos inquietantes. En realidad cualquier explicación será valida ya que hasta que no nos llegue el momento de nuestra muerte no seremos capaces de comprender que es lo que sucede, si es que realmente sucede algo. En el caso de mi amigo no pasó nada; ni luz al final del túnel, ni visita de familiares fallecidos, ni se sintió flotando en la habitación.
Both science and religion have their own explanation of what happens when someone like my friend's heart stops and he suffers certain experiences that are disturbing to say the least. In reality, any explanation is valid, because until the moment of our death we will not be able to understand what happens, if anything happens at all. In my friend's case nothing happened; no light at the end of the tunnel, no visit from deceased relatives, and he didn't feel like he was floating in the room.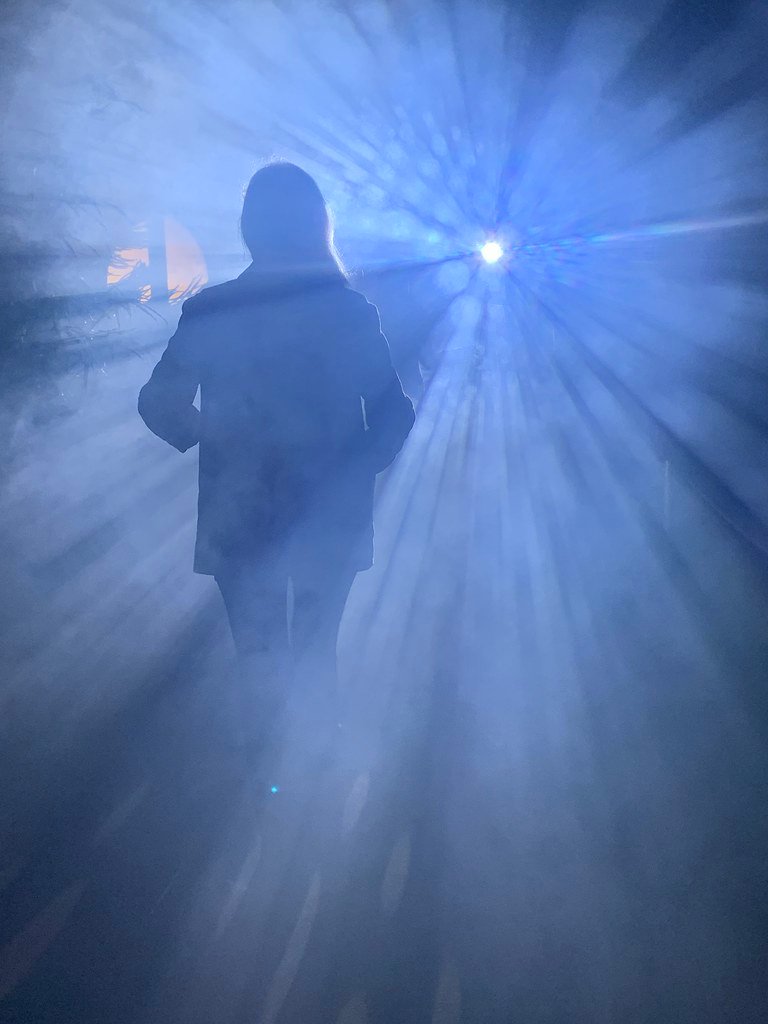 Pero y aquellas personas que si han vivido esa experiencia ¿cómo lo han sentido? ¿qué han vivido?
Estas fotografías se las tomé a mi esposa en un espectáculo de luz y sonido y desde que observe la escena pensé que así es como la gente experimenta esa vivencia.
But what about those people who have experienced it, how have they felt it? What have they experienced?
I took these pictures of my wife at a sound and light show and since I observed the scene I thought that this is how people live that experience.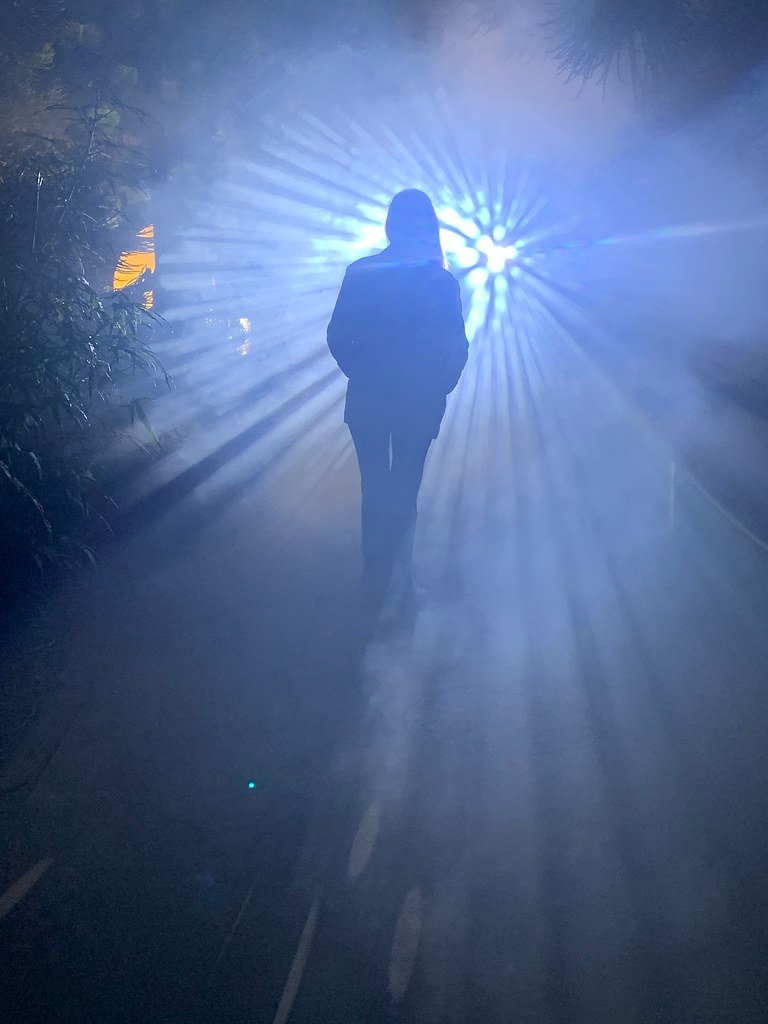 ---
Fotografías originales tomadas con smartphone Iphone XR
Translated with www.DeepL.com/Translator (free version)