This pandemic has caused huge damage to our company financially. But for about 2 months of interruption of our work, they didn't leave us hanging with an empty stomach, instead, they provided us the resources we needed to survive the days of being on lockdown.
I am so grateful to this company to be honest, that despite being a small-scale business, they have truly cared for their workers. But for now, it's time to give it back to them, the support they needed to fully recover from those missed opportunities and financial losses and costs.
Working for the economy.
We were given prior notice a week ago that we are fully resuming our outside operations on Monday. Few have been selected to go to our respective fields and sites while some were advised to support clients online. I'm not so lucky to be assigned to report directly to our different sites. Now that I'm partially exposed to the risks, it will be hard for me to get into the premises of our office. lol! I have to report daily via phone calls or emails.
Strict guidelines for the new working schedule were implemented by our HR. We were given some facemasks and face shields to use on the field.
On my first day of work, I was assigned to go to Tambuli Site, to review some of our backlogs and unfinished workloads. I was a little bit shocked that the general contractor of the site continued their operation on the course of two months(with strict observance of quarantine protocol). They almost finished the entire exterior works of one of the towers.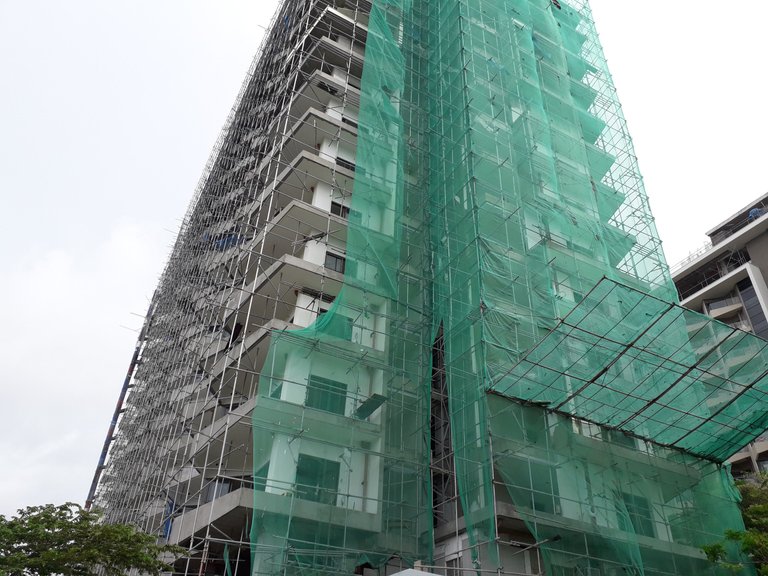 They've set some campsites for their workers to stay on the entire quarantine period. They really followed the contract schedule despite the risks of the pandemic.
We were the only sub-contractor there that can freely go around the site and can make adjusted schedules depending on the permit being given.
In this image below, it shows that they are now finishing the wall paints of the tower.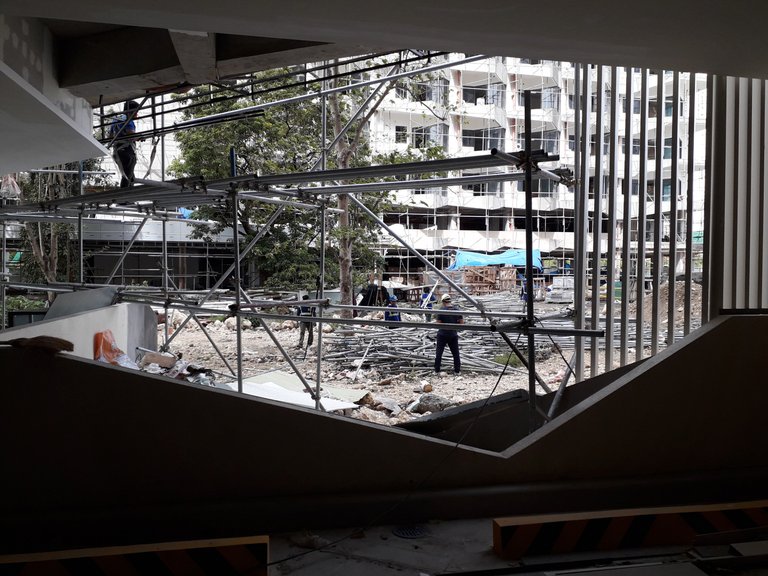 Working carefully
They(our company) were constantly asking us some updates of our work along with some daily questionnaires that need to be filled up before we report to duty. Sample questions like the latest place we have gone through aside the site, our body temperature in the morning, and some questions that have to be answered no.
We need to be honest every time to them because they are imposing a termination punishment if they found out that we're not taking their guidelines seriously.
There were already four of their workers that are under the 14-day quarantine because they got the COVID symptoms(fever, sore throat, cough) early on the said notice of resumption of work.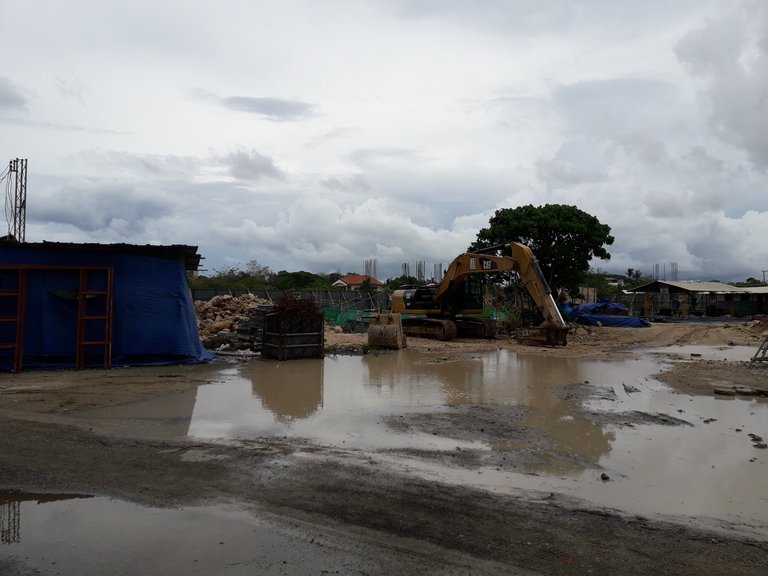 Despite being careful and strictly following the guidelines, there will be some possibilities under circumstances that you'll be exposed more to the threats of the virus. One of which is having a low immune system.
The rain poured so hard on the second day of my work. And unfortunately, I got caught by this rain. It was my first being soaked with rainwater after two months of staying at home so I am so worried about having colds sooner. But thankfully, I am so fine and kicking right now.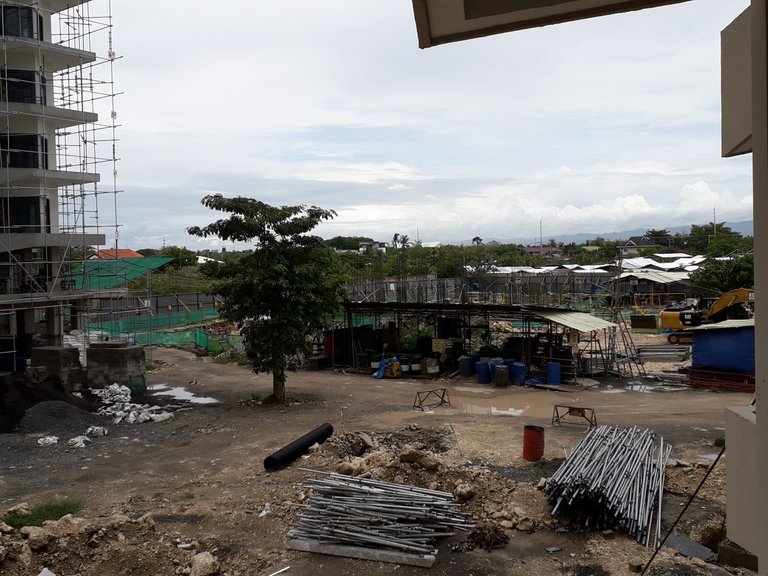 Working for the future.
The case of this global pandemic will haunt us indefinitely until the future tells us a new thing that will hopefully heal us from the wounds of the past.
We can both agree that the world is now slowly opening back to operations that we get to use to, but hey! this is the new normal. This COVID left us something hard to obliterate - the scars and fears of losing someone.
Just so you'll know, I'm currently working as a Product Engineer. I cater to plan some auxiliary designs and systems. Though I'm more on the entrepreneurial side of life and an avid crypto venturer, there will always be a soft spot on me to pursue engineering services as a career.
Hive on!