Hello all of the community members,
A few days ago I took some photographs of a Brown Caterpillar here on our place of Minnesota, which is known as 'Isabella tiger moth'.
I didn't know the actual name until I goggled them. The one of a kind of caterpillar species on Minnesota. Now Here is snow covered all around and winter is knocking at door with cold temperature.
Look at those cute brown black furry creatures. Isn't It so cute.
---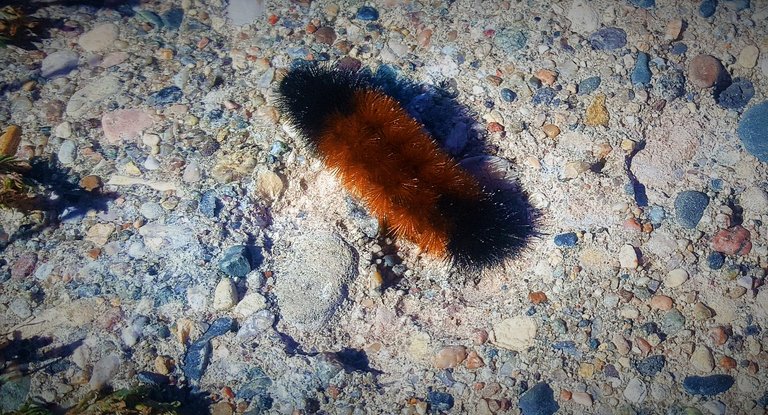 ======================================================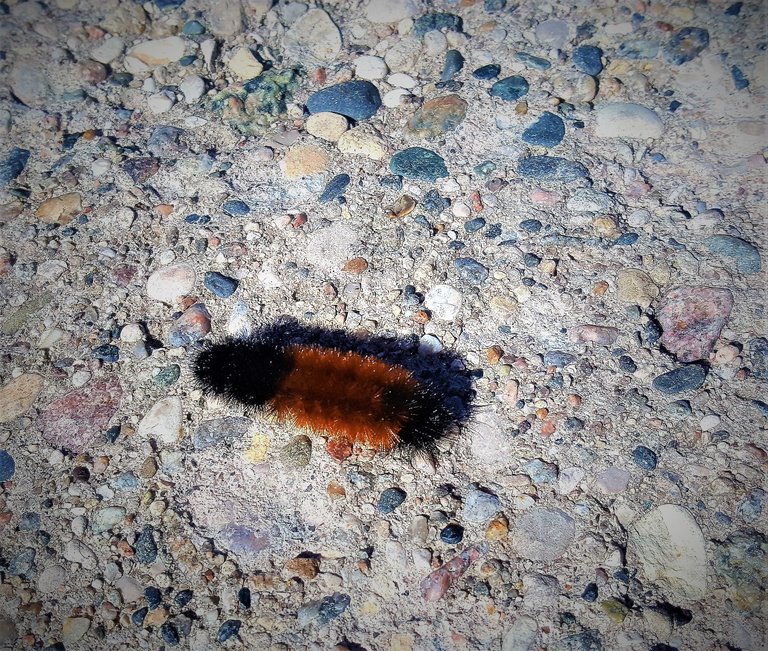 ========================================================

Tiger moth may be the most widely recognized in North America. The adult is less conspicuous but equally distinctive.These caterpillar is up to 2″ long and is densely covered with stiff bristles from front to back. There are also a few longer, softer hairs extending from the front and back of the body. Larva eats mostly the low growing herbaceous and woody plants but adults don't eat.
Eggs hatch after about two weeks. Overwinter these caterpillars under leaf litter or other debris, where they freeze solid. In the spring they become active and resume feeding. After a few days then spin a cocoon to pupate. Adults emerge in about a month.
There are some other name for them like woolly bear, banded woollybear and black-ended bear.
Thanks for joining my blog and the Photographs.
The Photographs are my originally captured on my cellphone .
From Minnesota ....
Happy Friday everyone.
@theia7
---
---
ESP:
Hola a todos los miembros de la comunidad,
Hace unos días tomé algunas fotografías de una oruga marrón aquí en nuestro lugar de Minnesota, que se conoce como 'polilla tigre Isabella'.
No sabía el nombre real hasta que los miré. El de una especie de oruga en Minnesota. Ahora aquí está cubierto de nieve por todas partes y el invierno está llamando a la puerta con frío.
Mira esas lindas criaturas peludas marrones y negras. ¿No es tan lindo?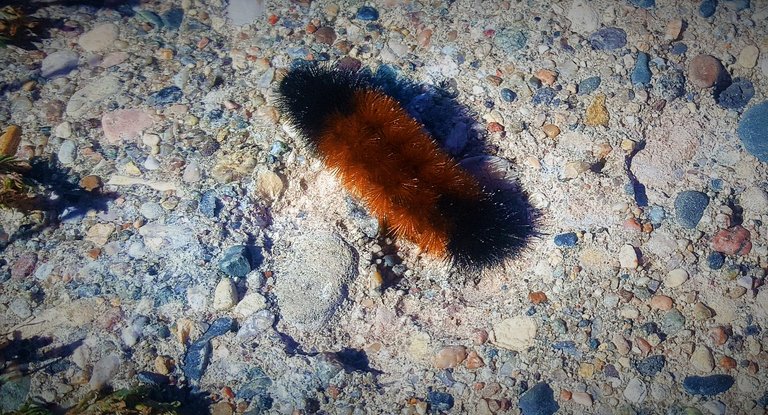 ======================================================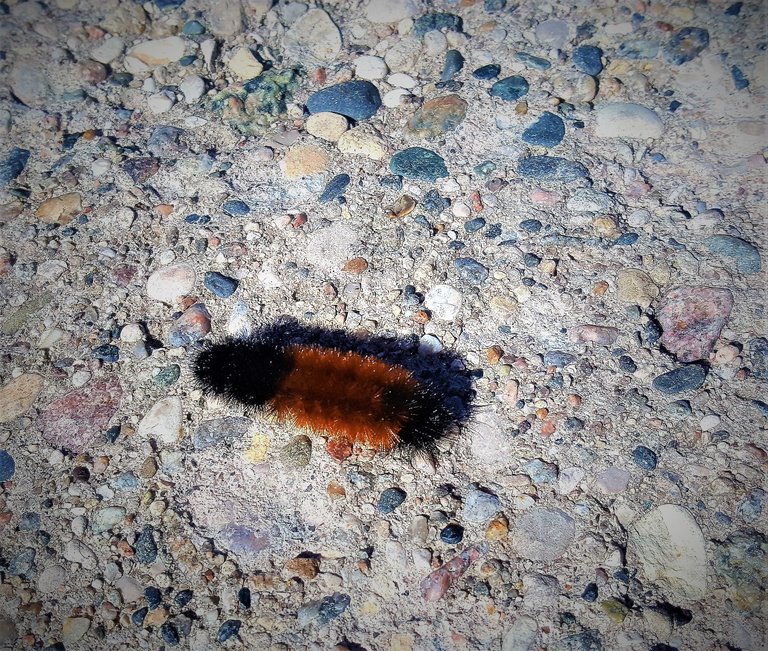 ========================================================

La polilla tigre puede ser la más reconocida en América del Norte. El adulto es menos conspicuo pero igualmente distintivo. Esta oruga mide hasta 2 ″ de largo y está densamente cubierta con cerdas rígidas de adelante hacia atrás. También hay algunos pelos más largos y suaves que se extienden desde la parte delantera y trasera del cuerpo. La larva se alimenta principalmente de plantas herbáceas y leñosas de bajo crecimiento, pero los adultos no comen.
Los huevos eclosionan después de unas dos semanas. Pasa el invierno bajo estas orugas debajo de la hojarasca u otros desechos, donde se congelan. En la primavera se activan y reanudan la alimentación. Después de unos días, haga girar un capullo para pupar. Los adultos emergen en aproximadamente un mes.
Hay otros nombres para ellos, como oso lanudo, oso lanudo con bandas y oso de punta negra.
Gracias por unirse a mi blog y las Fotografías.
Las fotografías son mis originalmente capturadas en mi teléfono celular.
De Minnesota ...
Feliz Viernes a todos.
Let's connecting on my social media....
https://www.instagram.com/fs.theia7/
https://nftshowroom.com/theia7/gallery
Stay safe everyone and love for all.😍
Muchas gracias!!