If you wanna make your car look better without spending a huge amount of money, then I'll share our method with you;)
It was our 1st time when we tried it, and we doubted very much, whether it will work or now, and the main - how long it will work.
But now when more than 6 months came I m sure - it works fine!
That's how our car looked BEFORE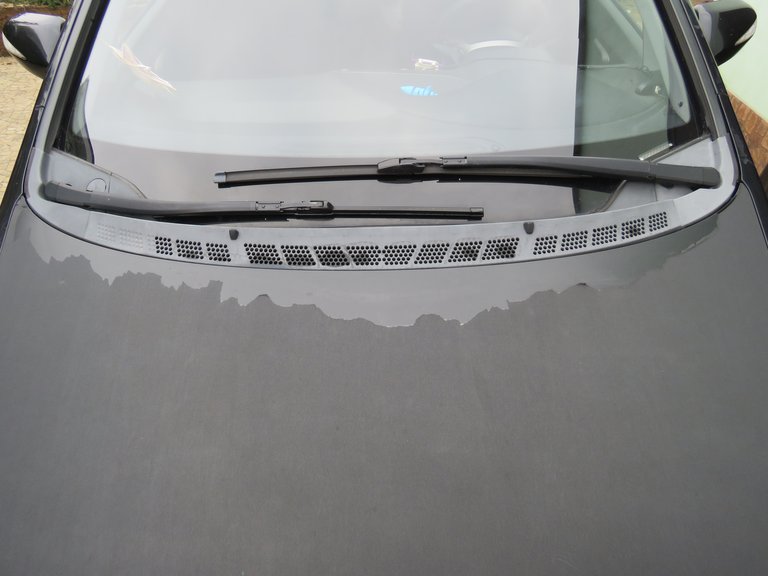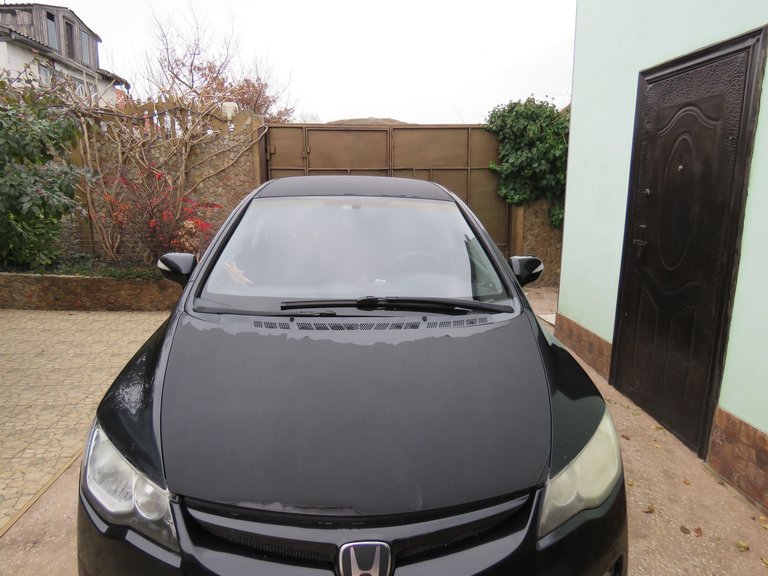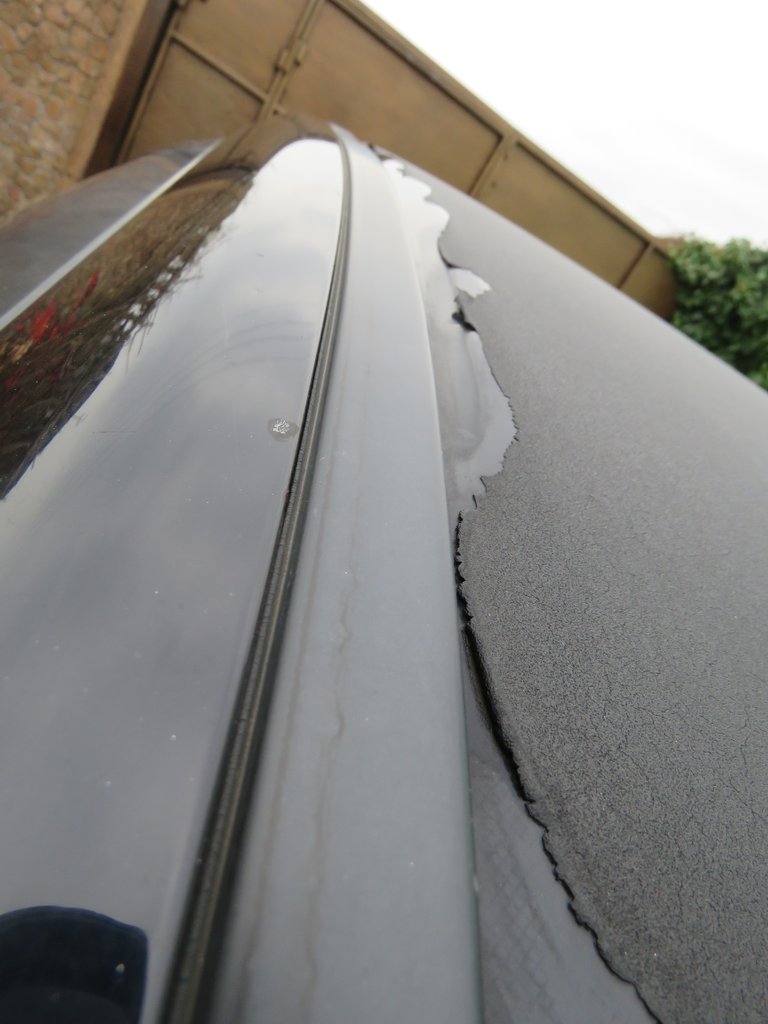 It had a film on the hood, and when it was new it looked great and unique, but when some parts peeled off, it looked awful.
So we decided to try this very method and get.... this result!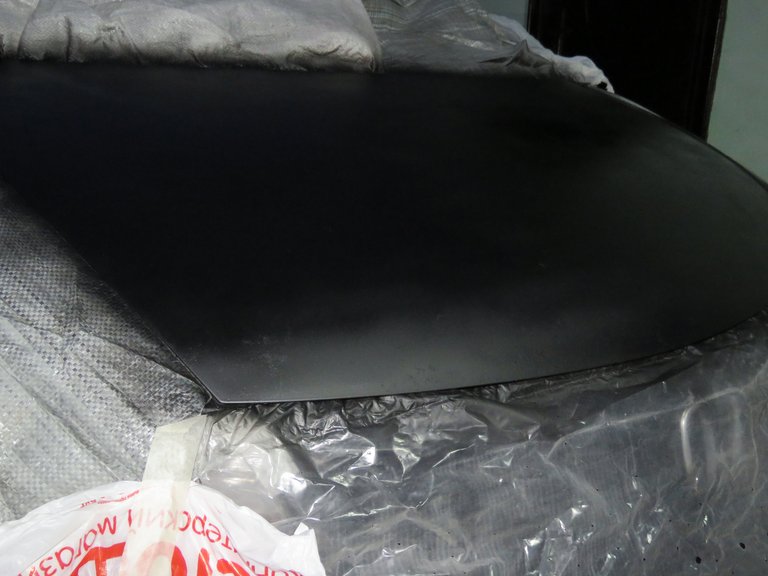 Not bad, yeah?
And now the process....
It took us really long, and all the time was spent because this old film didn't want to be peeled off at all!
We tried many methods, and the best was - warmth! We used a hair dryer to get it off;)
my hubby is working with great patience;)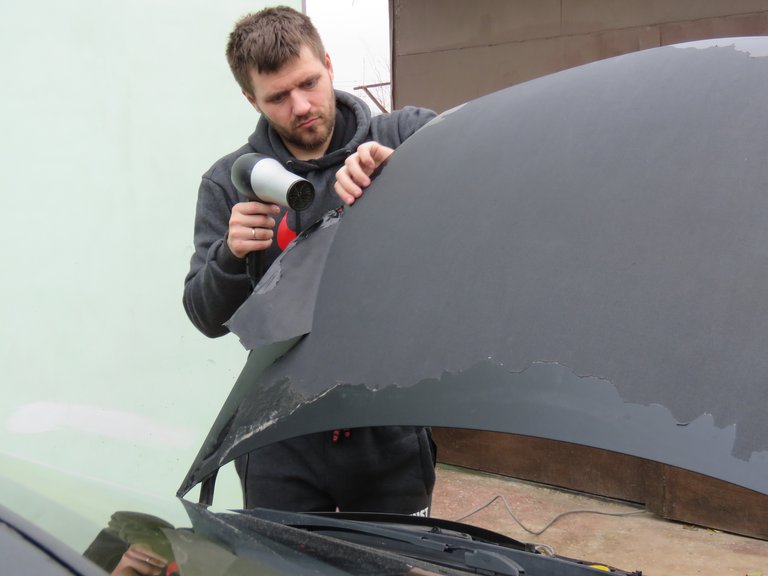 It was really hard and long....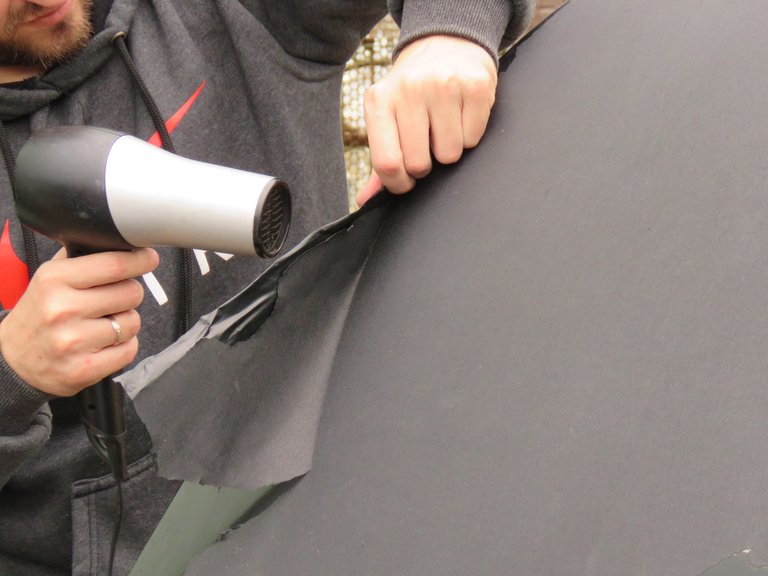 the process is going on....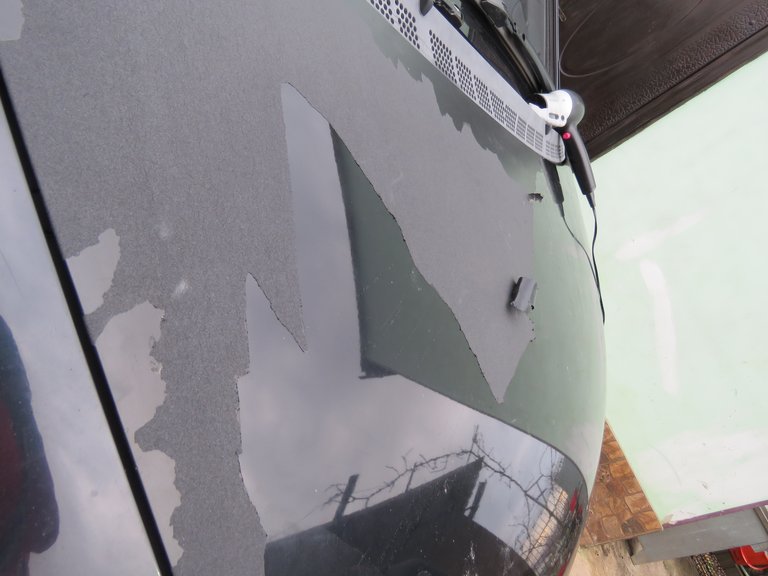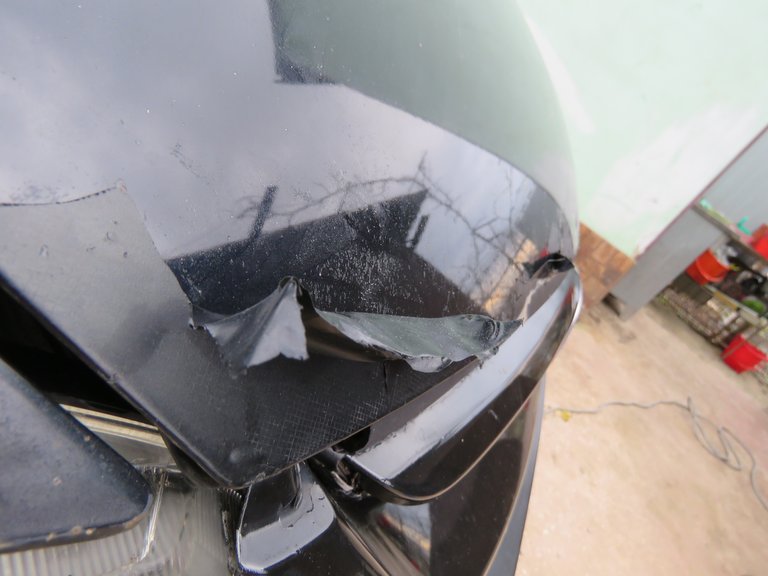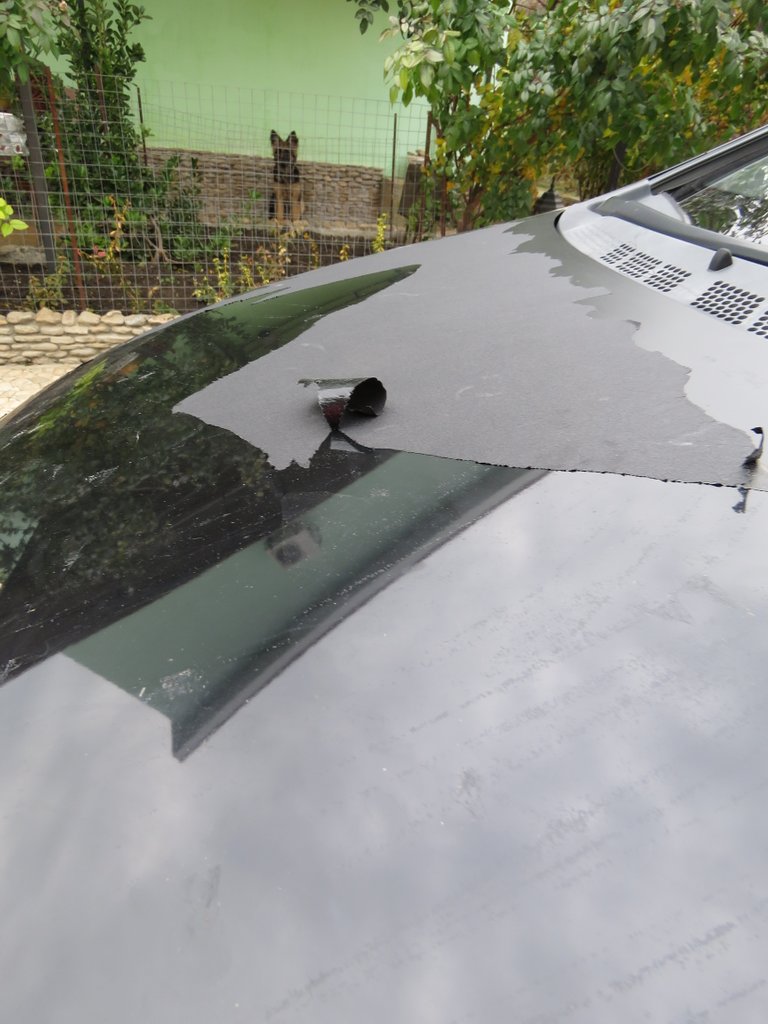 when it was done at last, we used a really magic thing - liquid rubber!🌟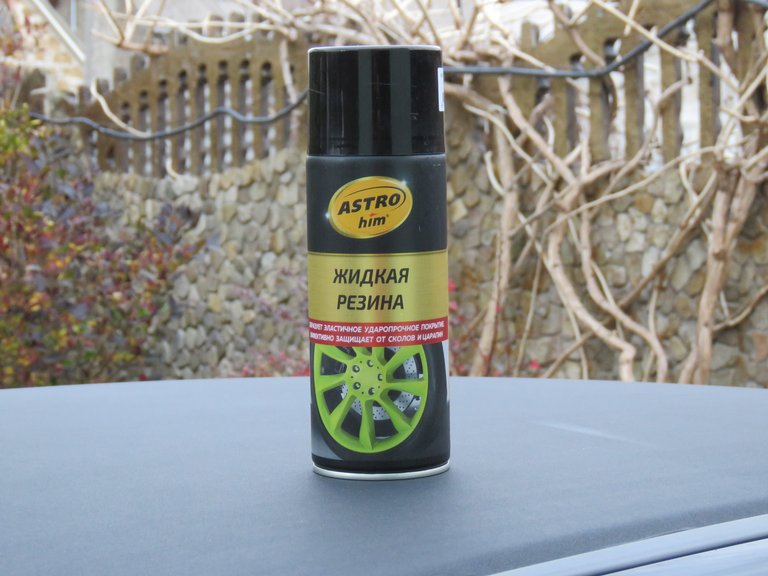 One bottle cost about 6$ at that time, we needed 2 of them.
Colouring was easy and fast! The main is to apply all layers evenly.
And that's what we got as final result!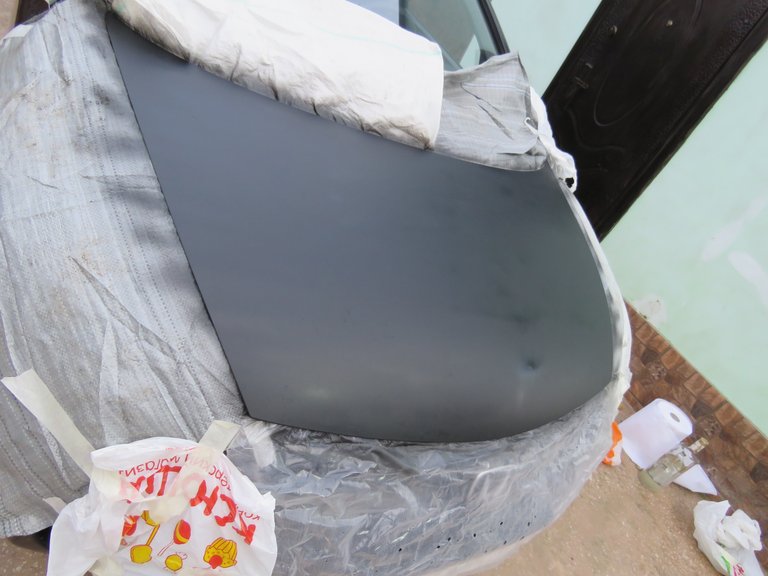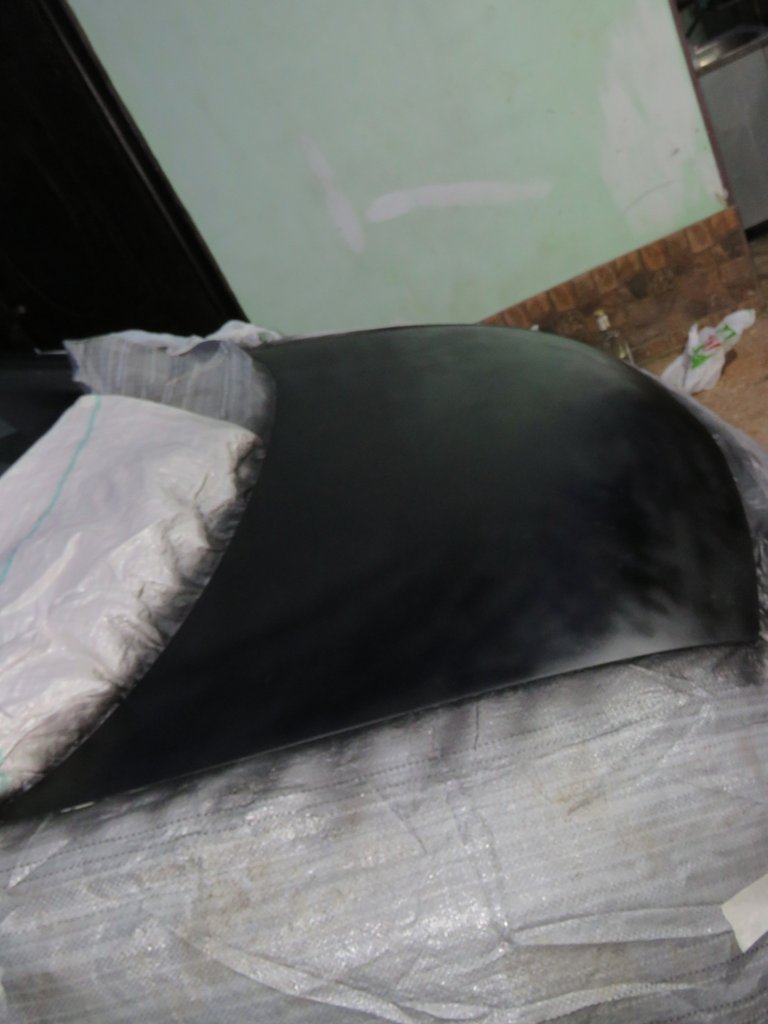 and a wonderful sunset was our bonus for the hard work and patience;)