This happens to be my first encounter with these flower. Growing in bushes and very attractive colour in look.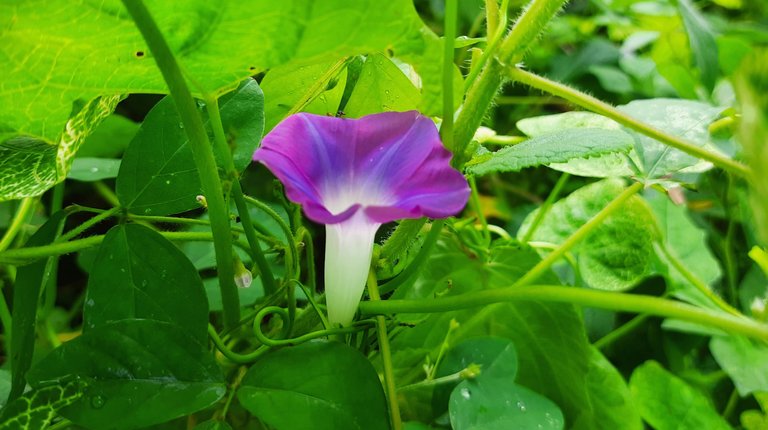 I found them during morning walk, when I saw a single flower growing along the Green bushes. At first I thought it to be some wild flower in my region but then after I come across many of them. The colour found it to be a special one.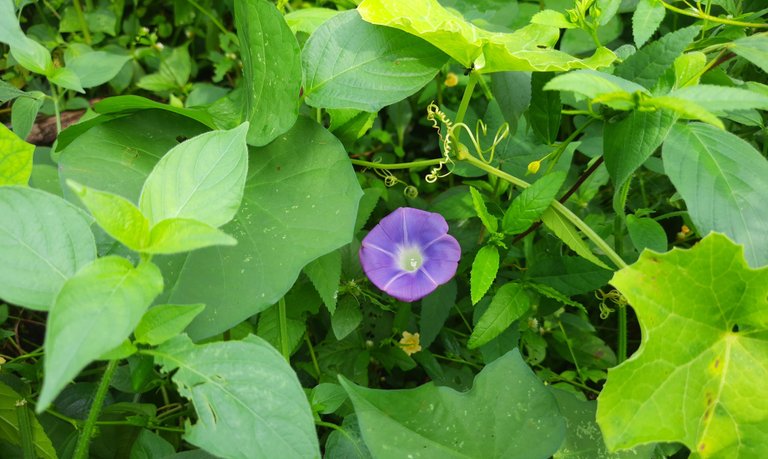 These natural beauty have slender stems and heart-shaped leaves. I found the trumpet-shaped flowers come in Magneta colors, however these grows in pink, purple-blue, or white.
They don't have fragrance, however, colorful flowers are not only attractive to our eyes but also beloved by butterflies and hummingbirds.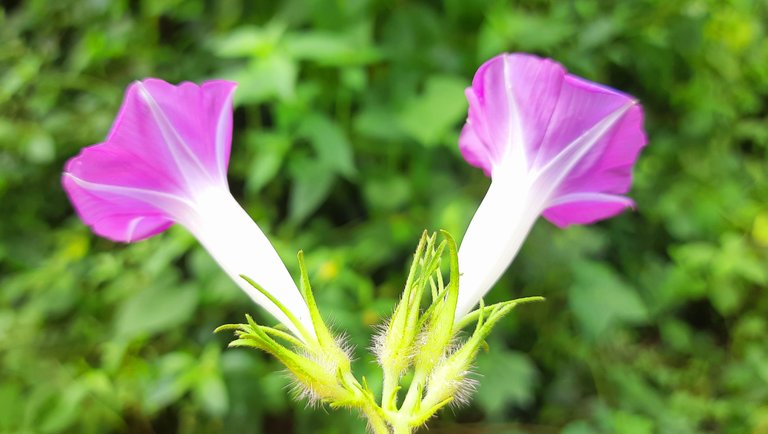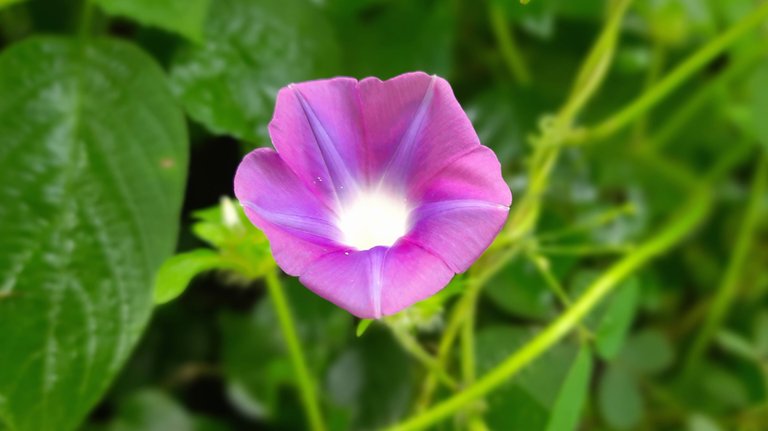 On checking over Internet ,I found that these are called "morning glories". These flower cheerfully blossoms open fresh each and every morning. However, they only last for one day. But the good things is that the vines that they grow off of produces countless blooms every day.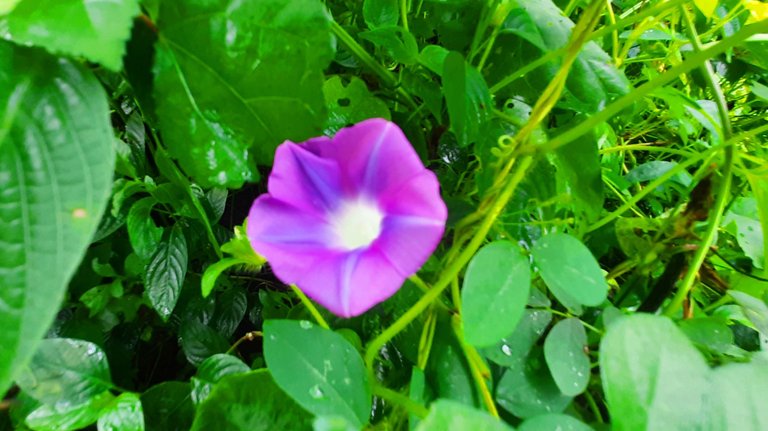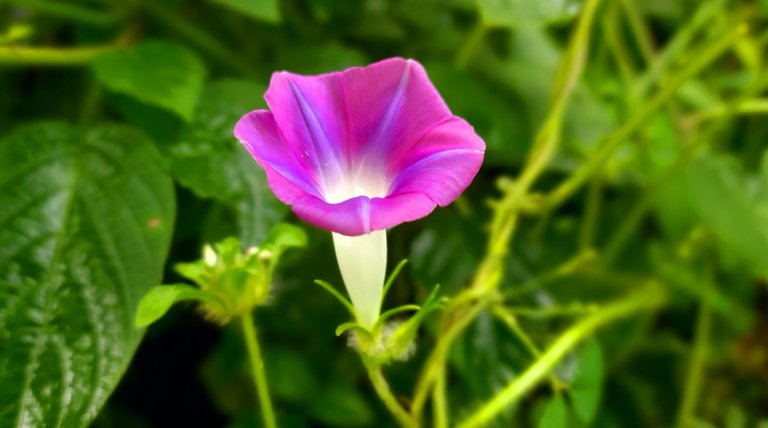 As it appears, they spread rapidly and can quickly crowd out other garden plants.
Morning glory is the common name for over 1,000 species of flowering plants in the family Convolvulaceae, whose current taxonomy and systematics are in flux. Wikipedia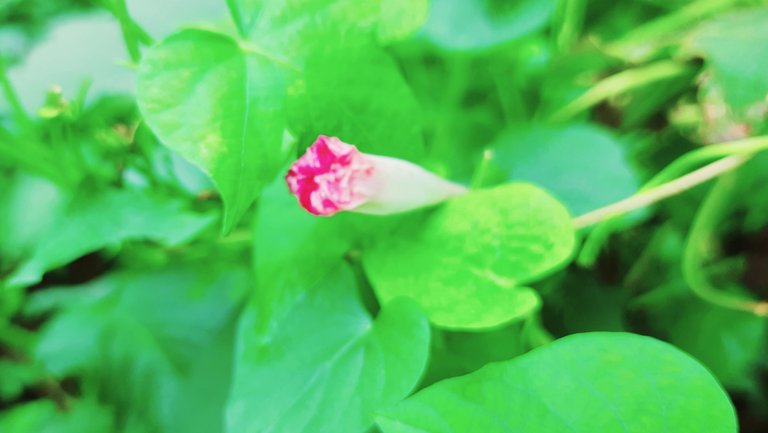 These flowers bloom from early summer to the first frost of fall. They are perennial in warmer, more tropical climates. They reseed and come back year after year on their own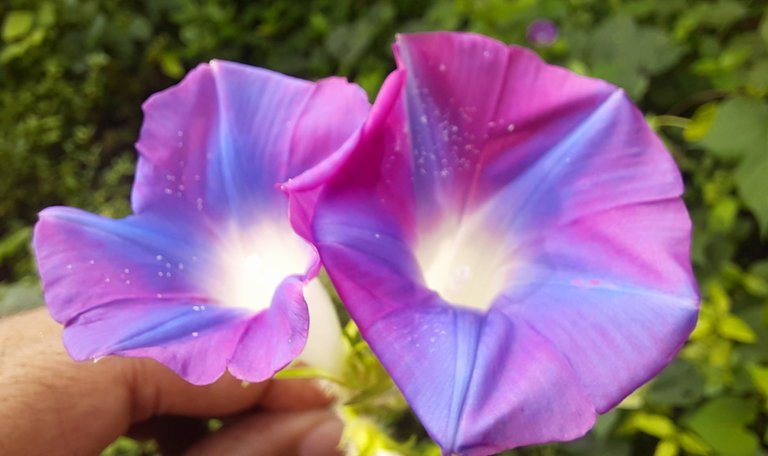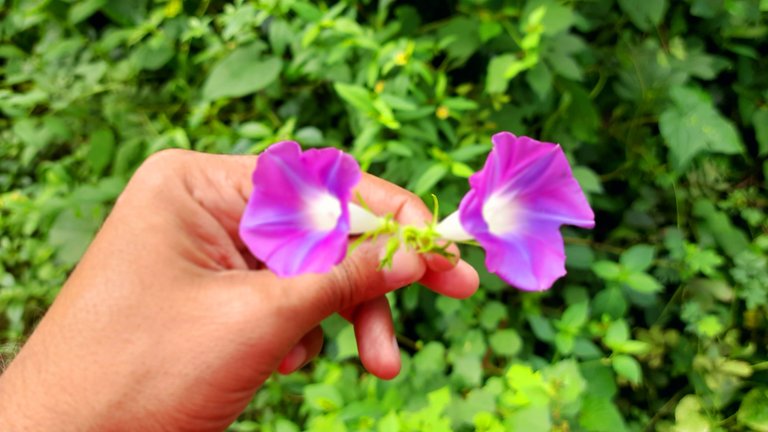 As well said, Beauty doesn't last long, These flowers blossom in the morning and die by mid-afternoon, making it reputedly representative of the beautiful but fleeting nature of love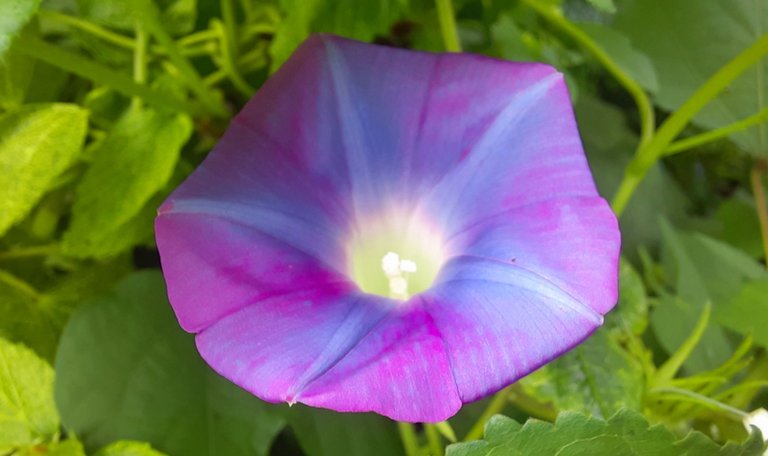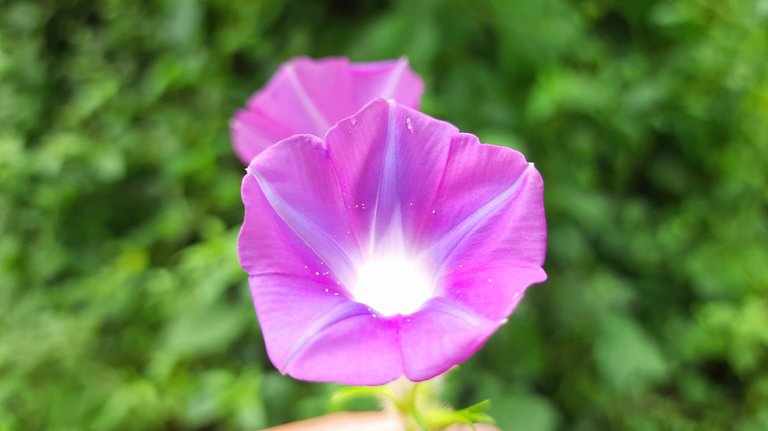 The last interesting that I learned about this beauty is that they are quite poisonous to dogs. Beauty & Beast
When large quantities of seeds are eaten by dogs, it is the many lysergic alkaloids that cause distress.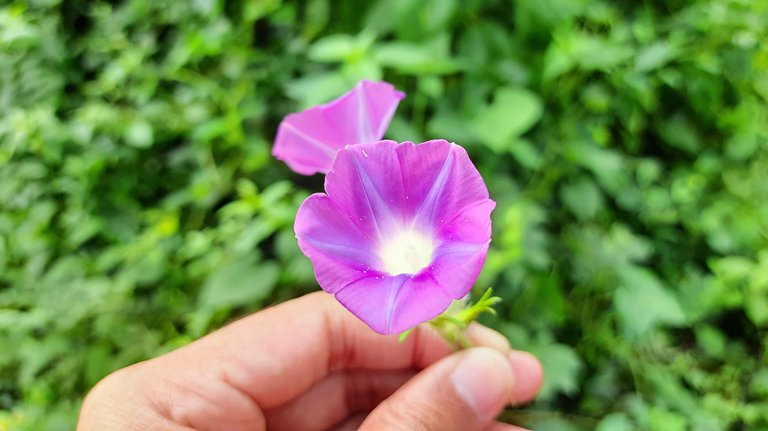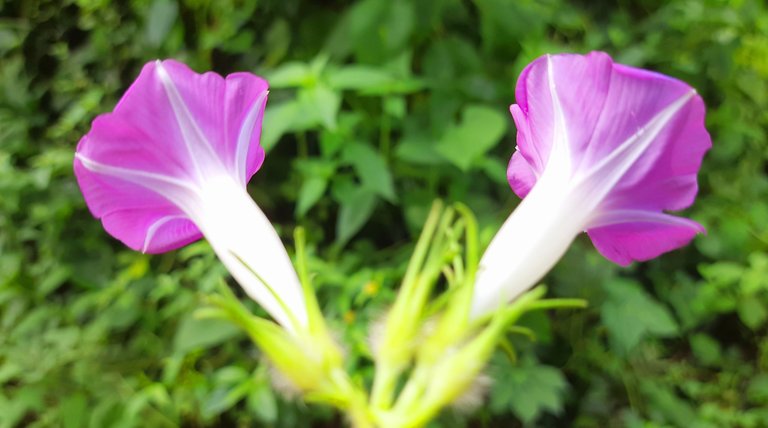 As said these pla t grow rapidly. The only best way to control the unwanted spread of morning glory is best achieved by pulling young vines.
But who gonna remove these beauty with such attractive natural colours. How often we able to see the magic of nature like blooming of this flower.
All images are my original photography with "Samsung Mobile" Here is some interesting Historical tale of this flower.
Ancient Mesoamerican civilizations used the morning glory species Ipomoea alba to convert the latex from the Castilla elastica tree and also the guayule plant to produce bouncing rubber balls.[2] The sulfur in the morning glory's juice served to vulcanize the rubber, a process antedating Charles Goodyear's discovery by at least 3,000 years.[3] Aztec priests in Mexico were also known to use the plant's hallucinogenic properties
src
Strange yet Beautiful
Peace