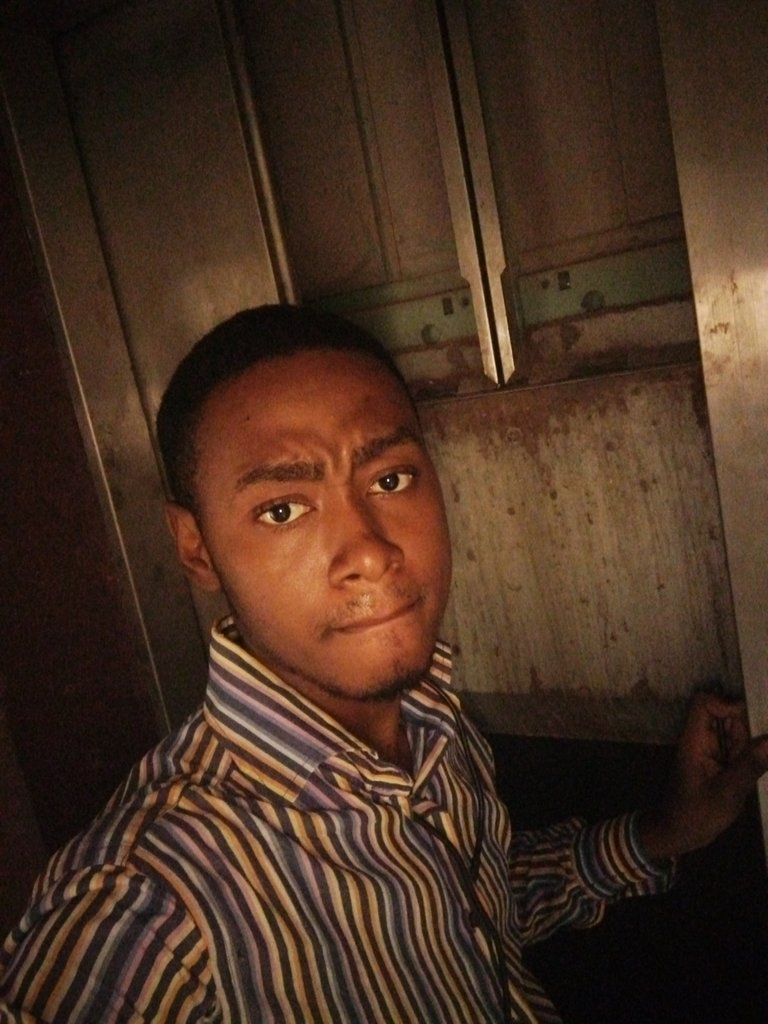 As I had said earlier in my previous post that I visited two sites today. You can check what occured in the first site here here.
The name of the second site is called YMCA. It is actually one of the least places I like visiting for work and that's mainly because they don't pay on time for jobs done and also because of the stress on the Lift which we usually face often.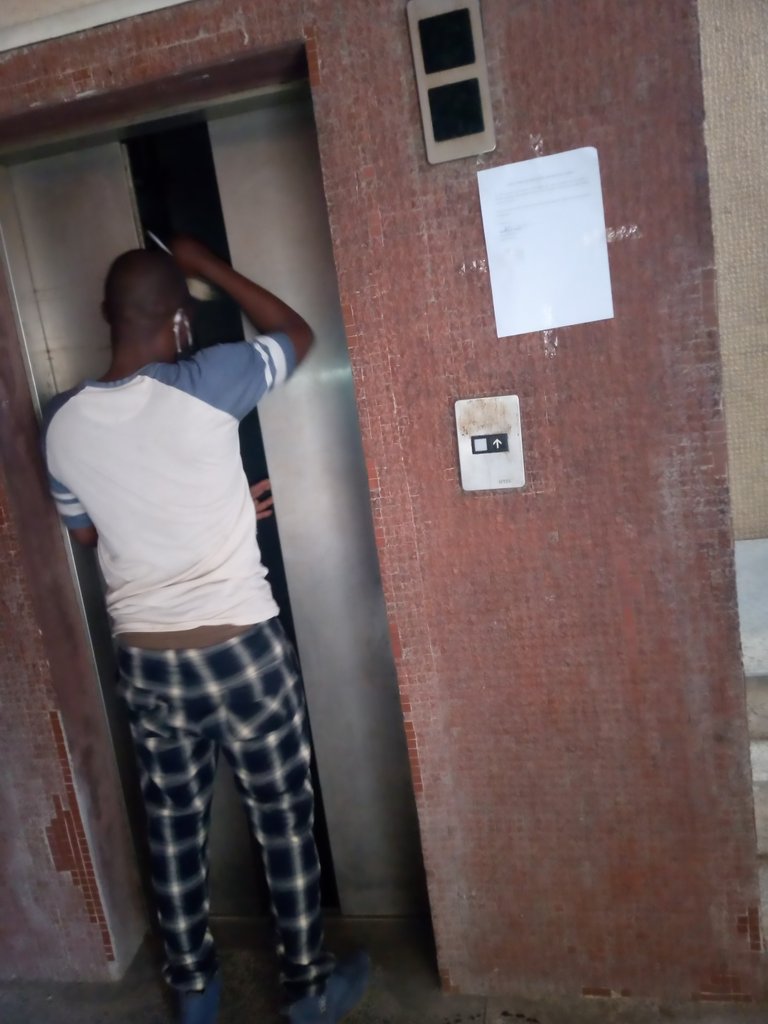 Above is Mr Peter, who is also one of my bosses in this work. In the picture above, we just arrived at the site.
The lift was reported to have over travelled, so we came to check the lift. The reason why we opened the door at the ground floor was to check the position of the counter weight to know which floor the lift is.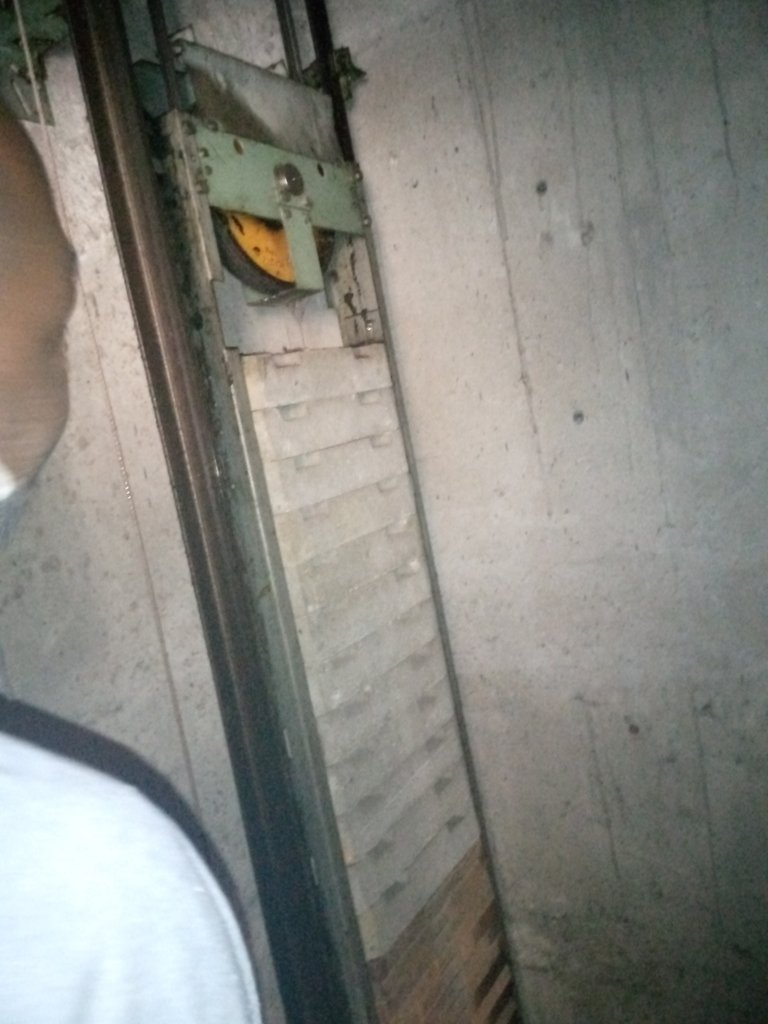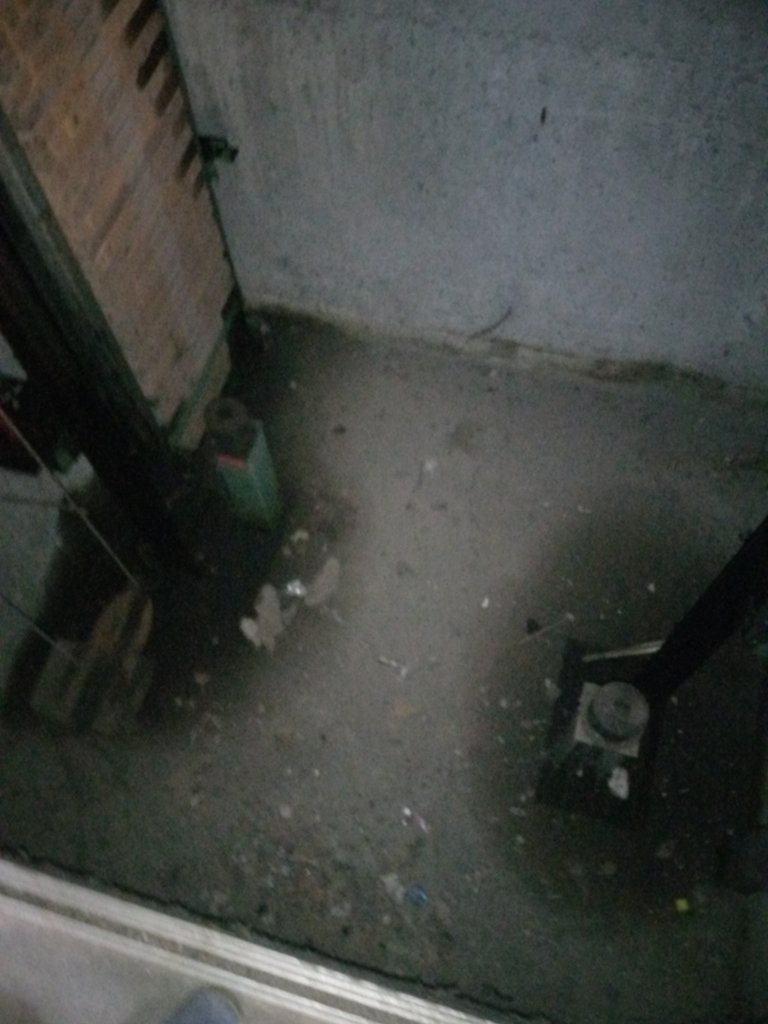 The picture above is what I call the counter weight of a lift. At this point when we saw the position it was, we knew it had really gone far above.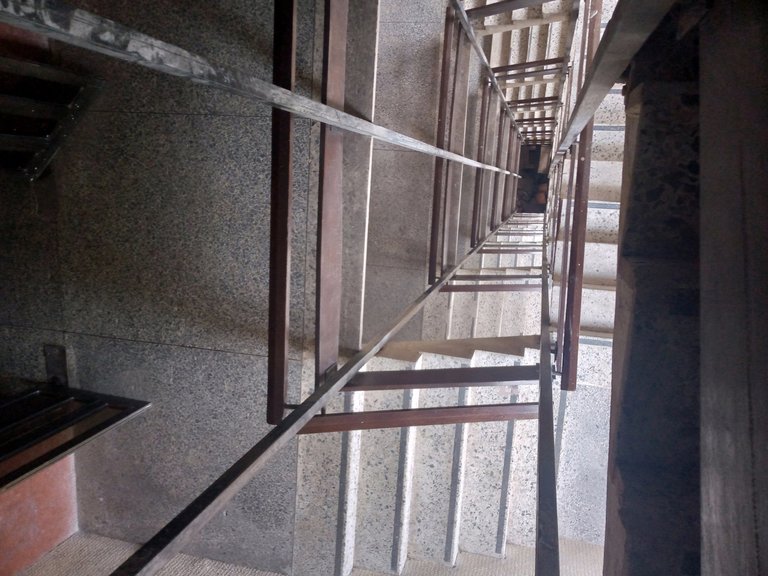 So we took the long stairs up to the seventh floor of the building where the control room of the lift.
On getting to the control panel, we could see that the elevator has really over travelled to hit the cover above.
Anytime a lift over travels, that is always the moment when I am supposed to take the elevator scissors to release the breaks and wind it down to the position it is suppose to be.
In the pictures below, the red item is the elevator scissors releasing the breaks on the motor and the second shows a winding activity to bring down the elevator.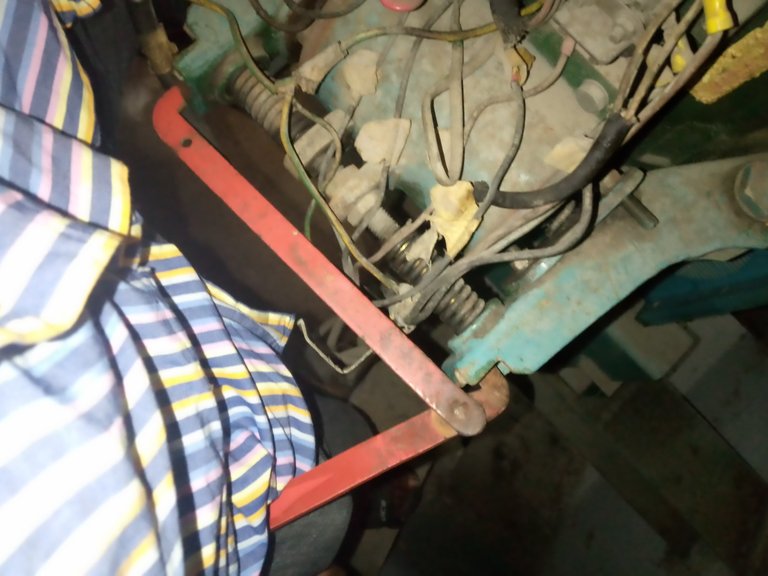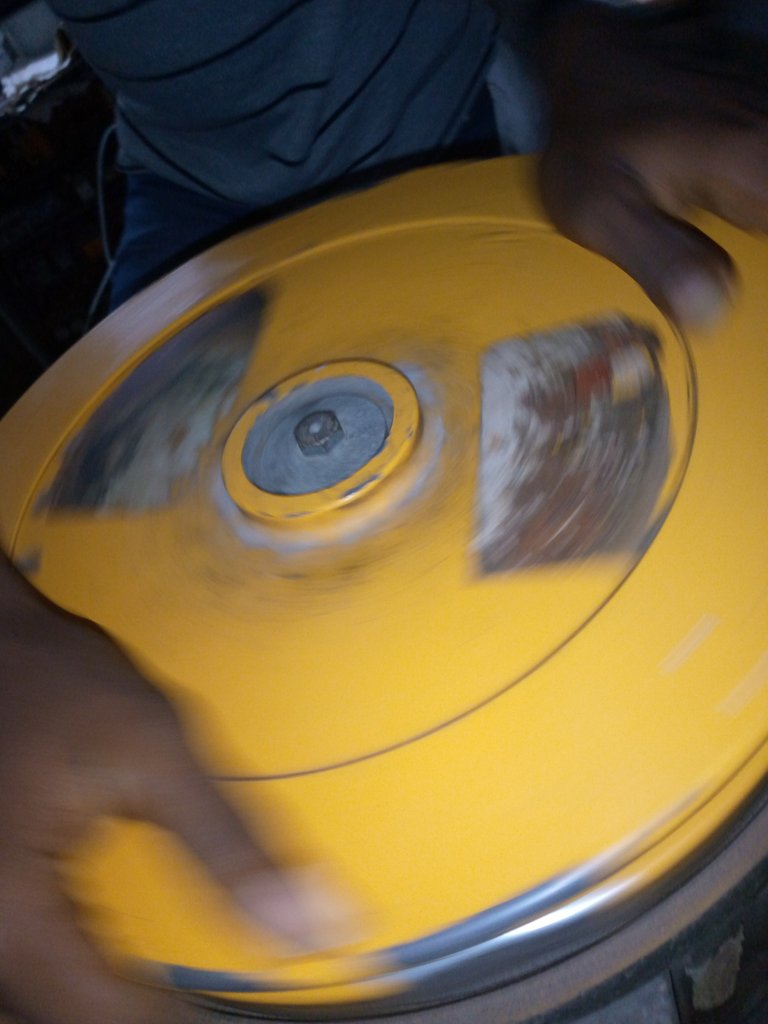 After so much effort, it looked like the elevator had really over travelled and would not wind down even though we released the breaks.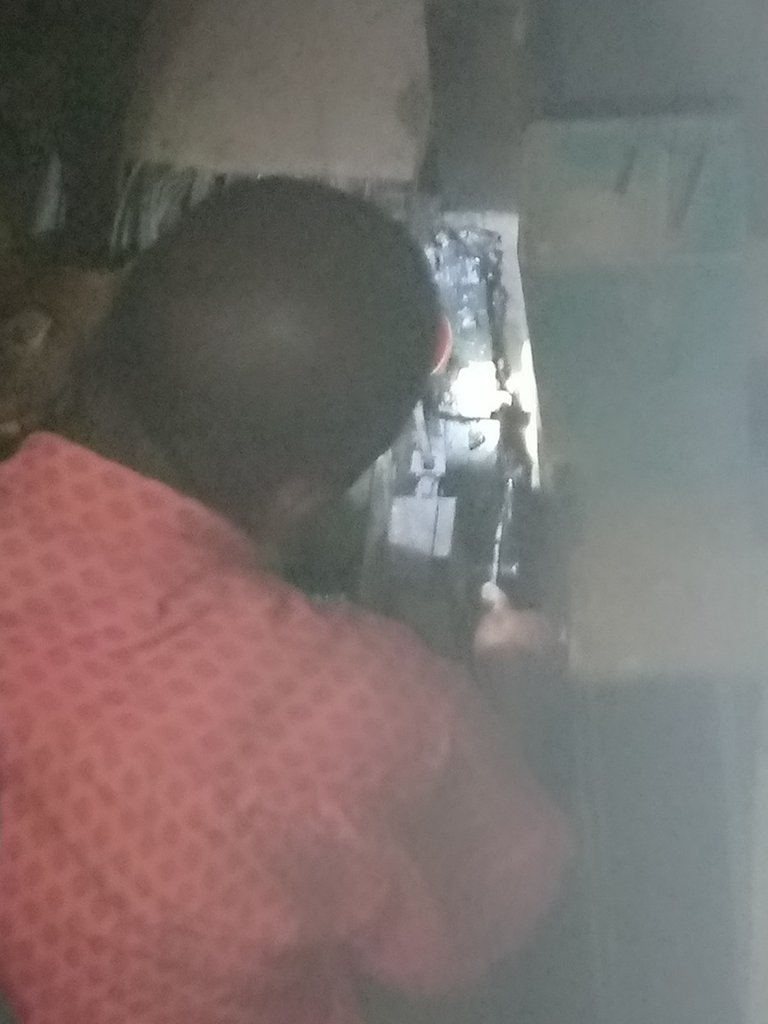 The metal cover below the motor, and above the elevator was removed. Mr Joshua, also a lift engineer who is working with us used an hammer to hit the rails of the lift, while I was winding the lift. There was a lot of activity here and was too serious to take photos. Eventually the lift got free and released.
To prevent such from happening, we had to adjust the elevator governor.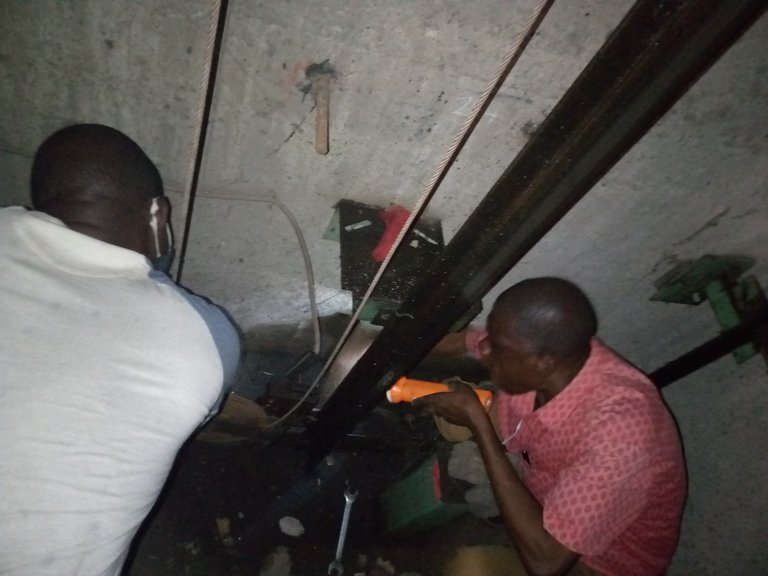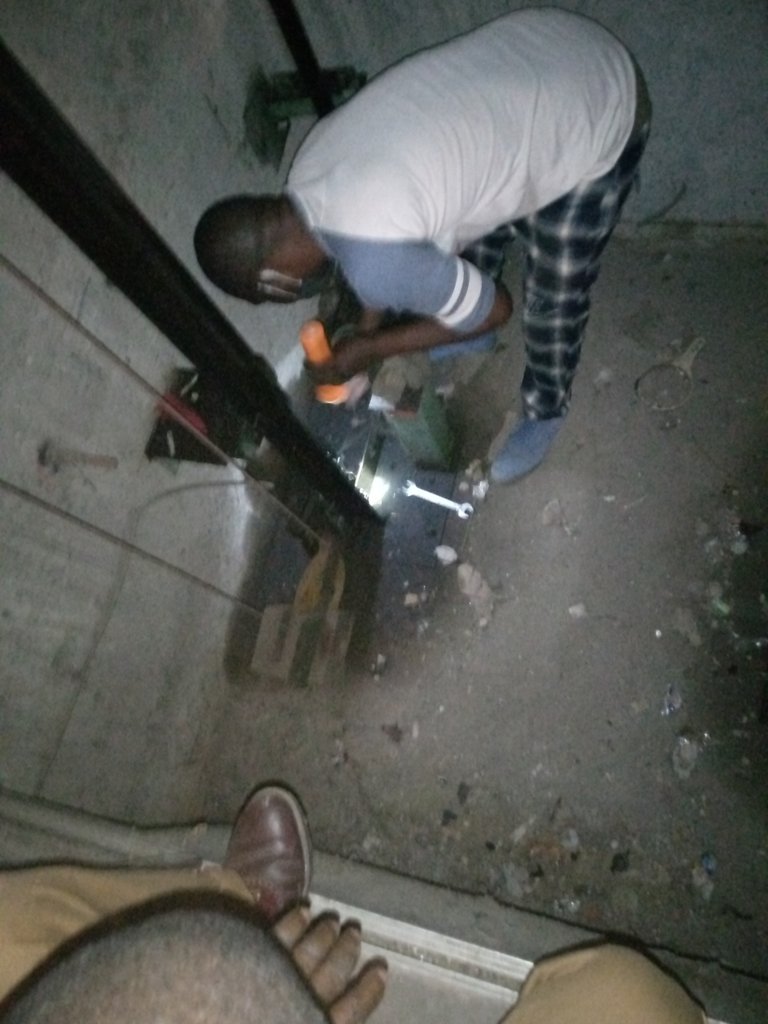 After all this done, the elevator was back to normal. I can say I moved up and down the seventh floor building over 6times which I knew I felt the effects on my legs.

IF YOU LOVE THIS POST, YOU CAN KINDLY SUPPORT BY YOUR COMMENTS, REBLOG AND UPVOTE. IT WOULD BE MUCH APPRECIATED

THANKS FOR VISITING MY BLOG