Tuesday morning was bright, dry and sunny. I woke up early by 4anm to write my Monday diary and then prepare for work. Yeah that's what I do everyday, I make sure I write my diaries early so I can have time for other things during the day. I could get myself busy I would not be able to write it that's why very early morning had always been best for me.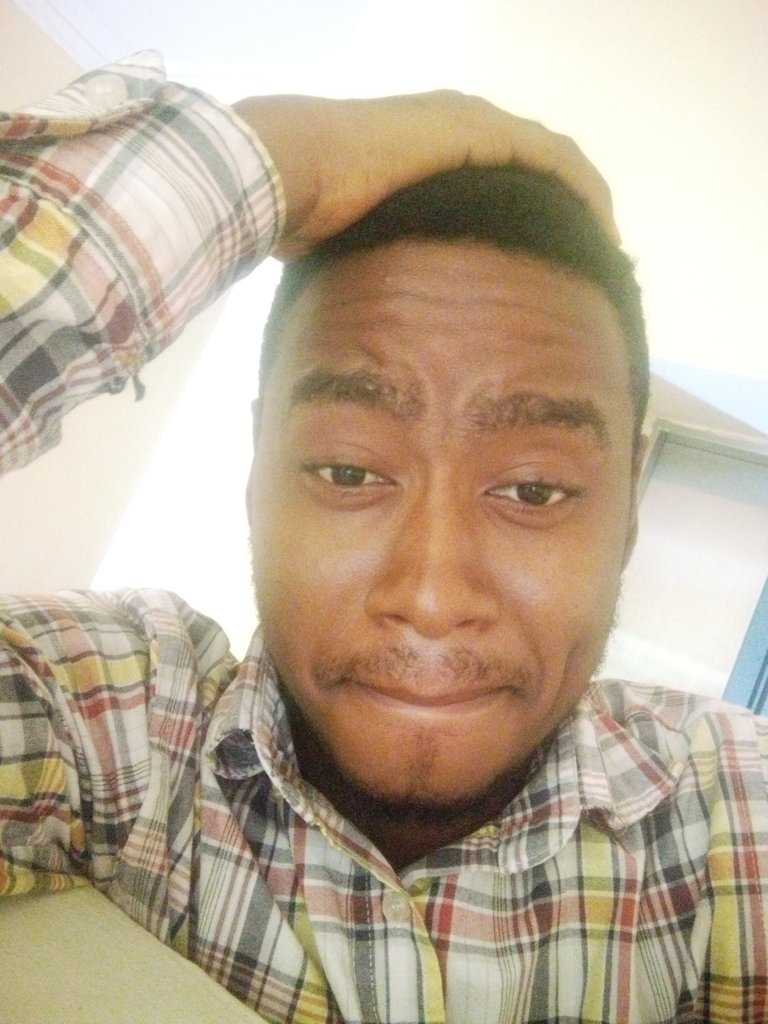 I welcome you to another episode of my daily diary session. So let us go through my day activities. As I said in my monday diary that since it's close to the end of the month, most of the jobs I would be doing at work would be maintenance services.
Tuesday was all about maintenance service also and I visited two sites but in the same location. Both sites were not far from each other. It was just like a stone throw in distance.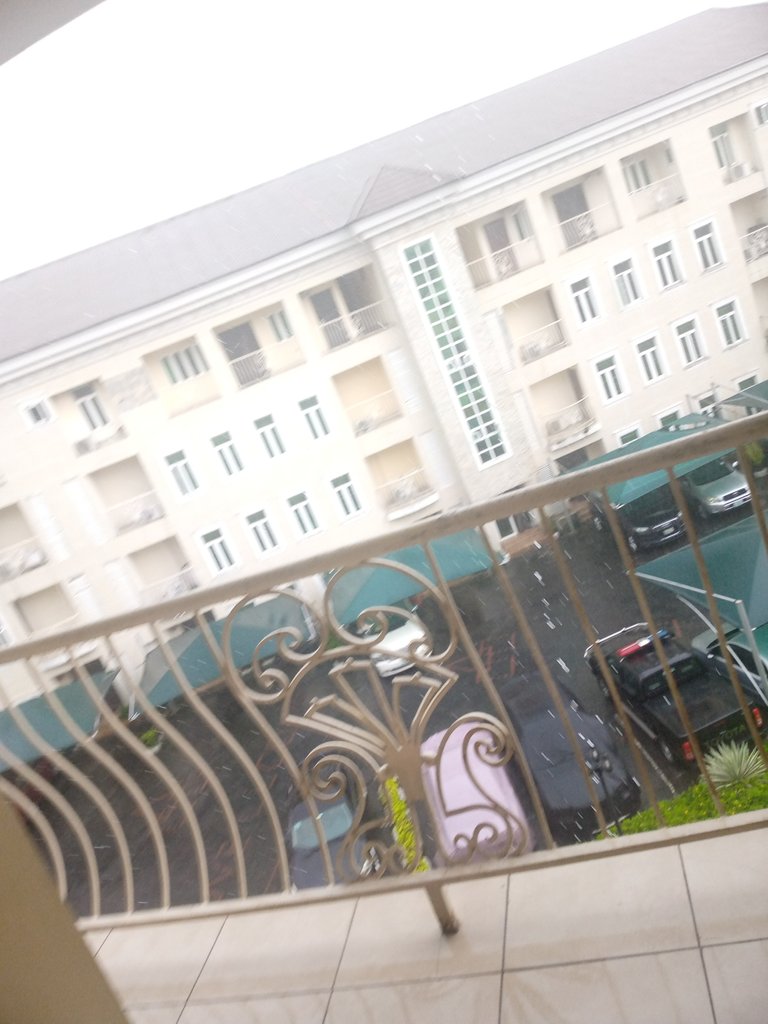 This is the compound of the first site I visited. There have two lifts in the building and we were three. It was easy to split ourselves on it.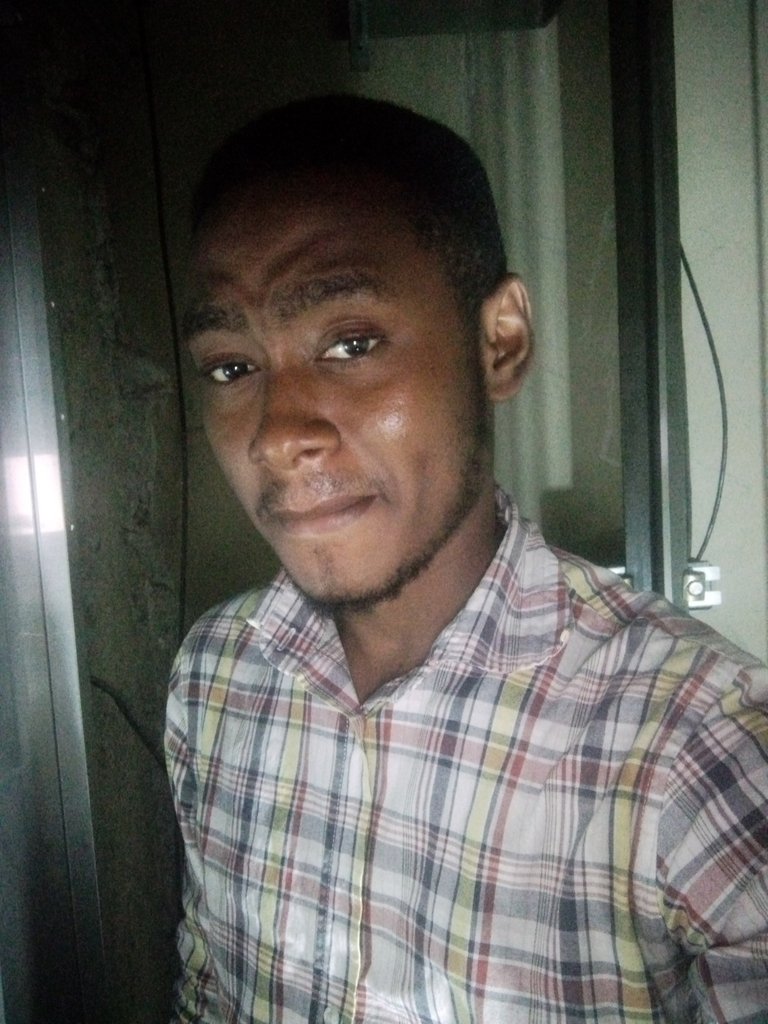 This picture was taken in the shaft of the elevator. I think I love taking shaft pictures 😅😅😅.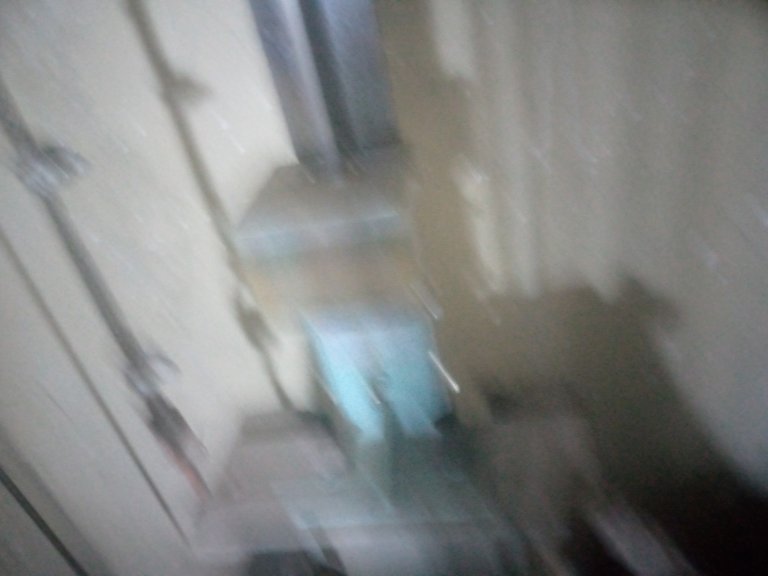 Now I think I have problem either myself or my phone because when I took this picture above the images wasn't blurry but now, I am surprised it is. Anyway, the container above is an oil pot. I made mention of it yesterday in my diary.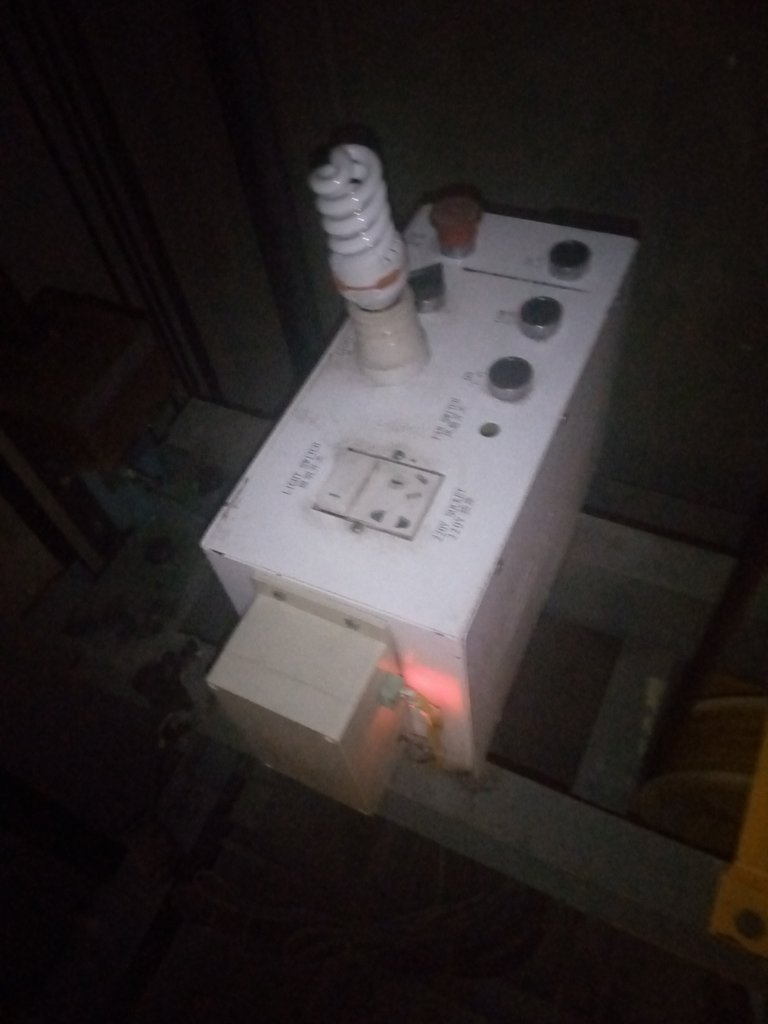 This above is the inspection box. It contains buttons that helps me move the elevator to different floors of the building.
If you see thinking why don't I put on the bulb you see there, you should know that the bulb is burnt which is why it is not on.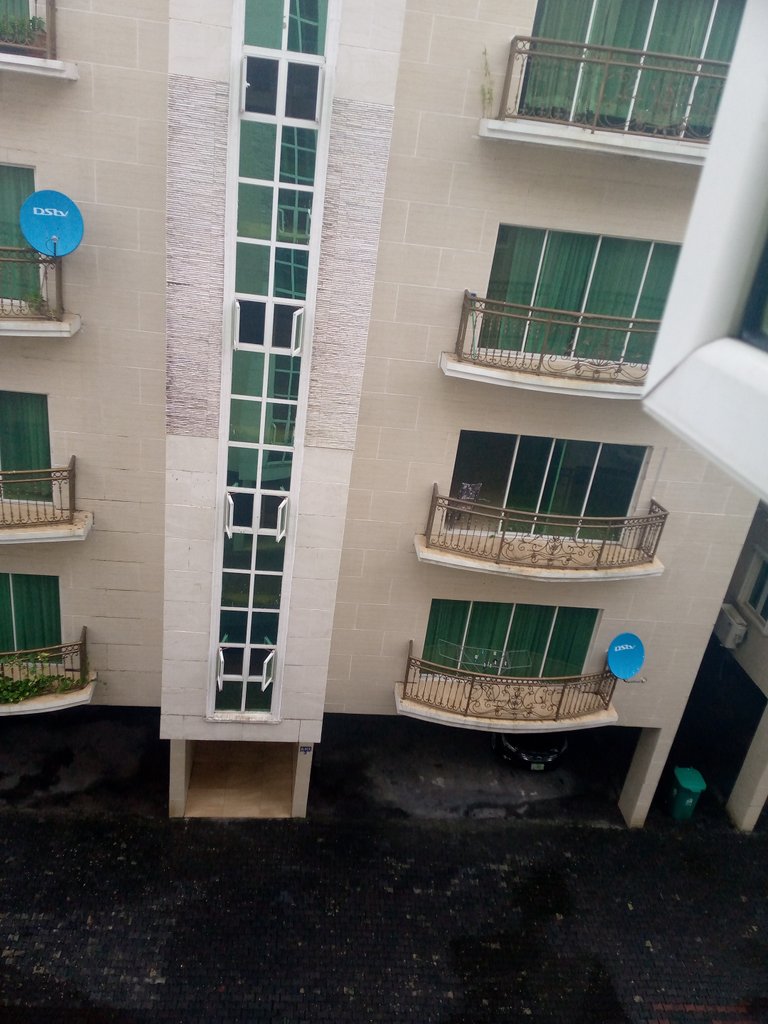 Above is the second site. You can see both buildings alike. That's because it is that kind of buildings that is s little bit common though they are owned by different peoole. A noticeable difference is that the first has a larger compound than this.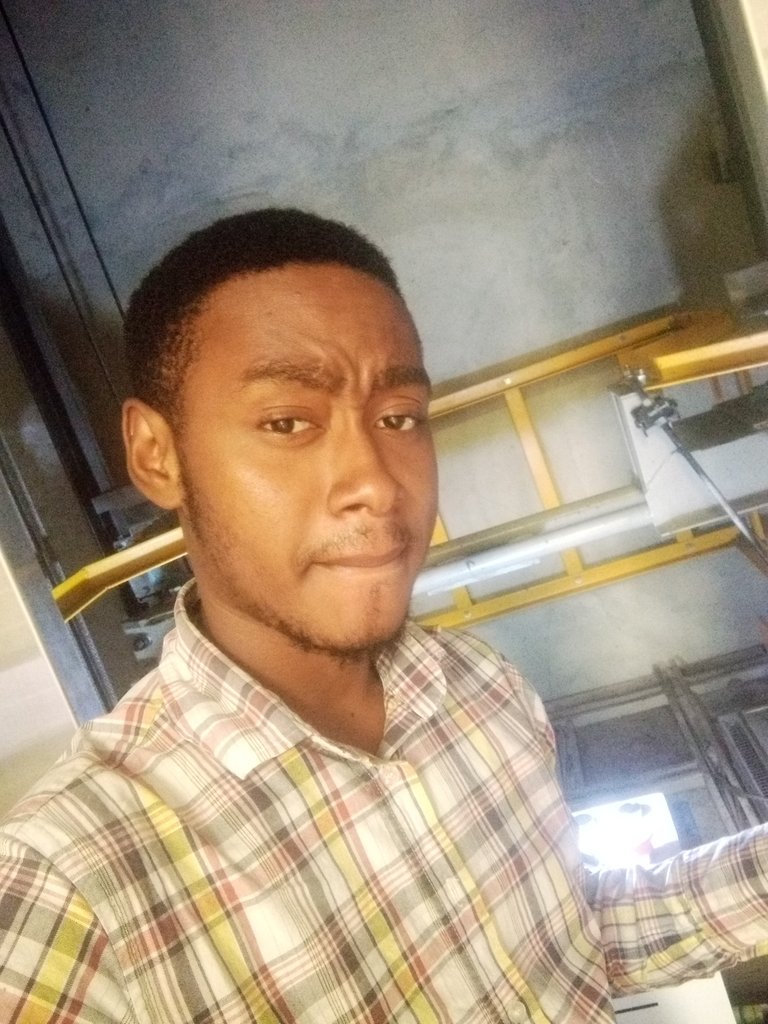 I took this selfie as I was about performing maintenance service on this elevator. It is always necessary to check the amount oil available in the Oil pot before anything else, that what leads to the picture below.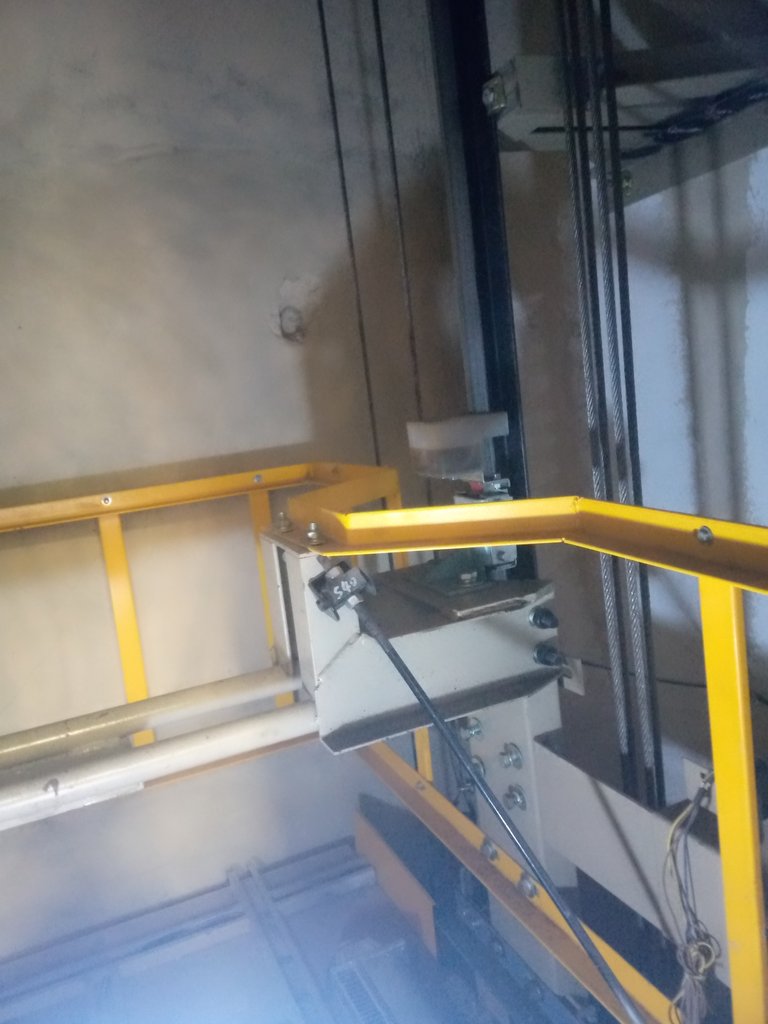 The picture below is a counter weight. It balances the weight of the lift. The counter weight moves in opposite direction of how the elevator moves. More like, the elevator goes up, the counter weight goes down.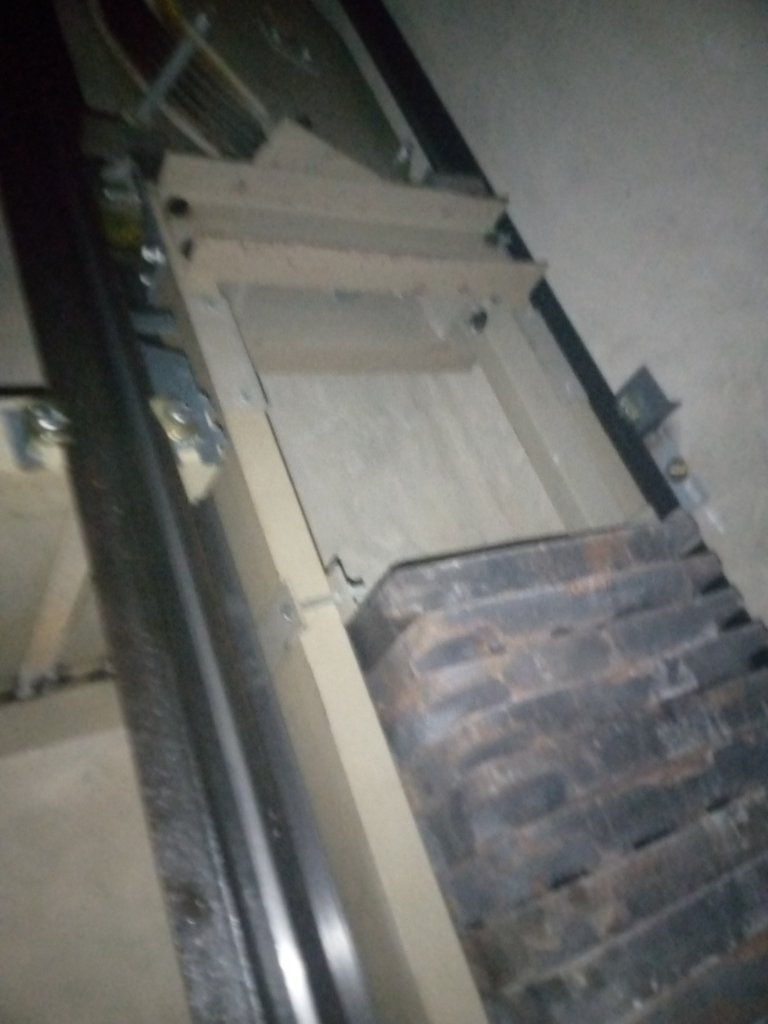 Below is the hanger rollers and belt situated on the landing door of the elevator. It is very necessary to check the condition of those belts and hanger rollers. If any issues is sighted, I would check how it can be solved and if not ask for a replacement.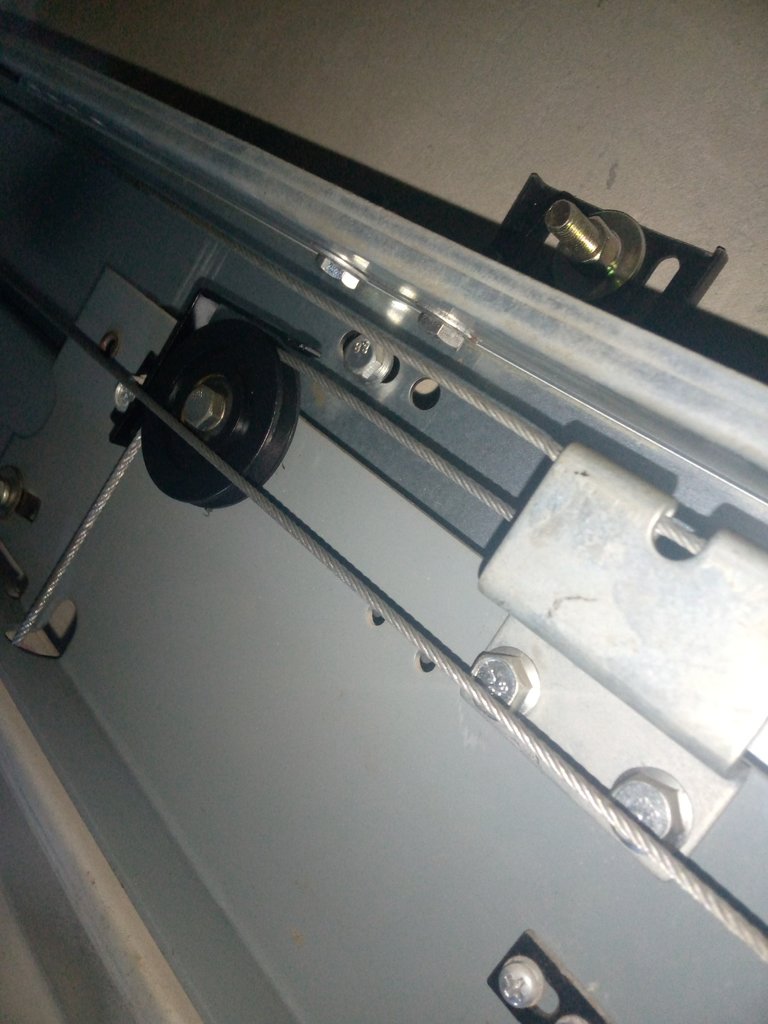 Below is the door contact. It's a sensor that tells the control board of the elevator that the door is closed.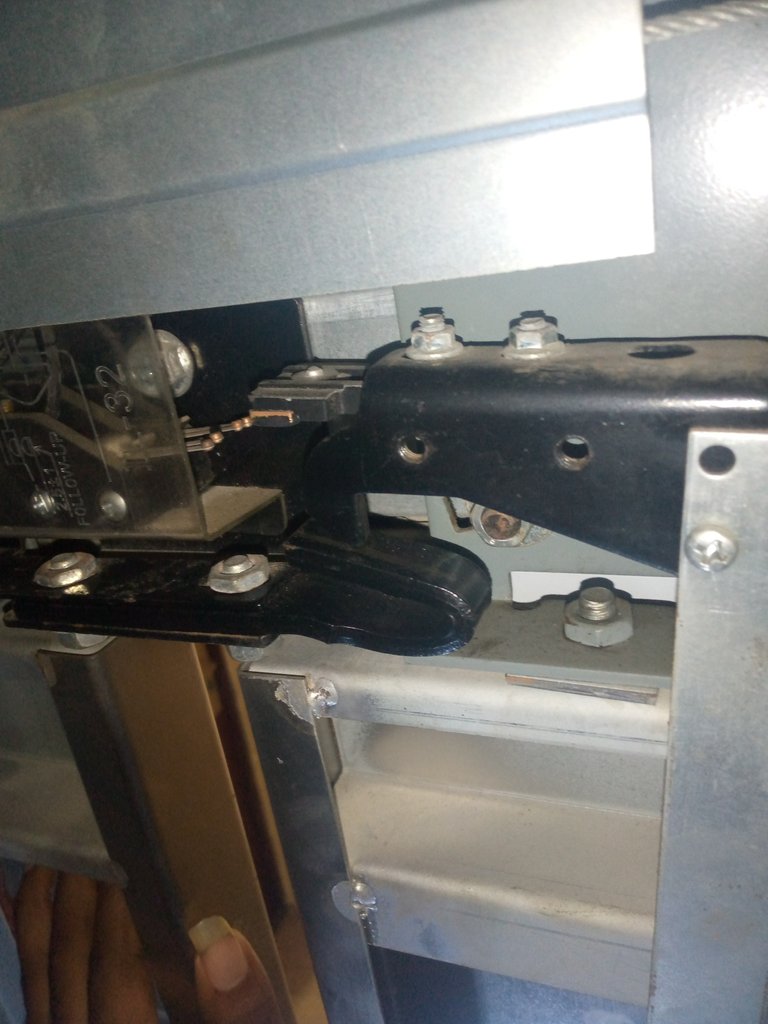 Those are the little things I have to share for today and I hope you had a nice time reading through the blog. I would be here tomorrow to tell you how things would turn out today. I hope you have a nice day.


IF YOU LOVE THIS POST, YOU CAN KINDLY SUPPORT BY YOUR COMMENTS, REBLOG AND UPVOTE. IT WOULD BE MUCH APPRECIATED

THANKS FOR VISITING MY BLOG 😇❣️