Yesterday, I wrote that I would be going for a defense today. Yeah, I am done with the defense and already home now. We were defending a practical which was done in group over a course titled Applied Electricity laboratory. The practical we did was to wire a 13amp socket having two USB ports. Below is a picture I took with some of my group mates.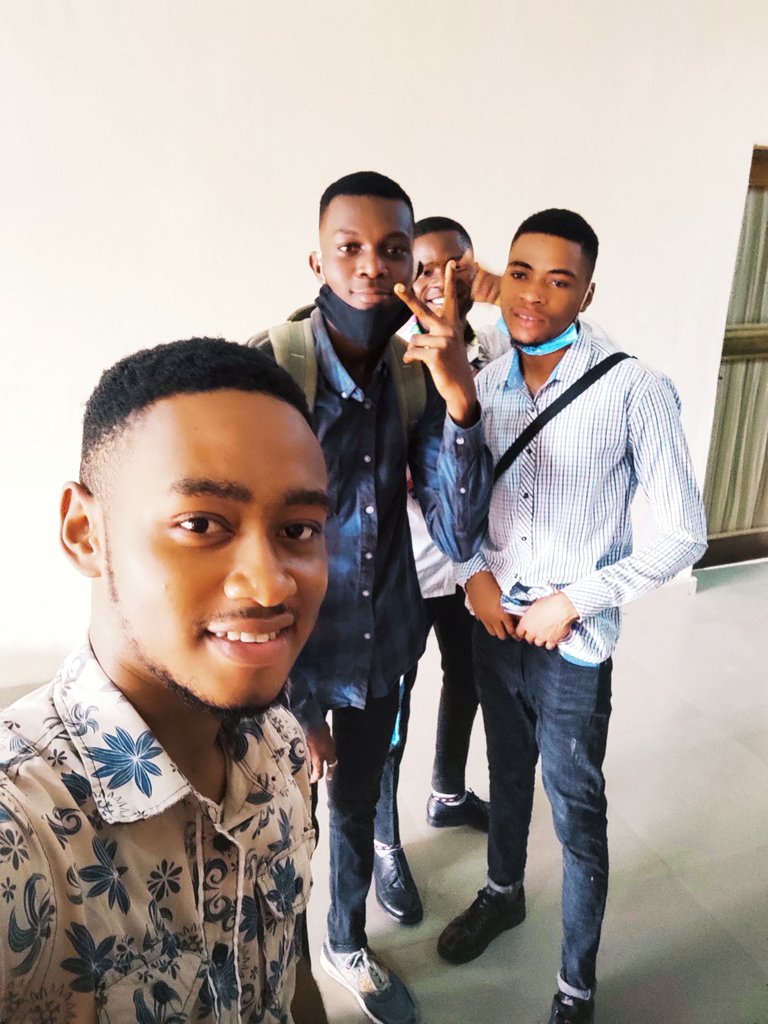 In the group, we are a total of 11 students in which we were combined from different departments. So in my group, we have Agricultural-Bioresource Engineering, Electrical Engineering, Civil Engineering and Mechatronics Engineering which is the department I am from.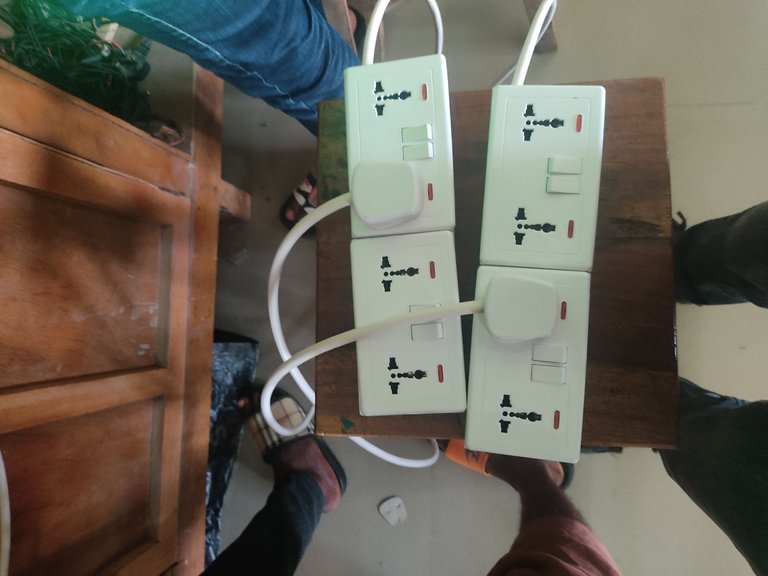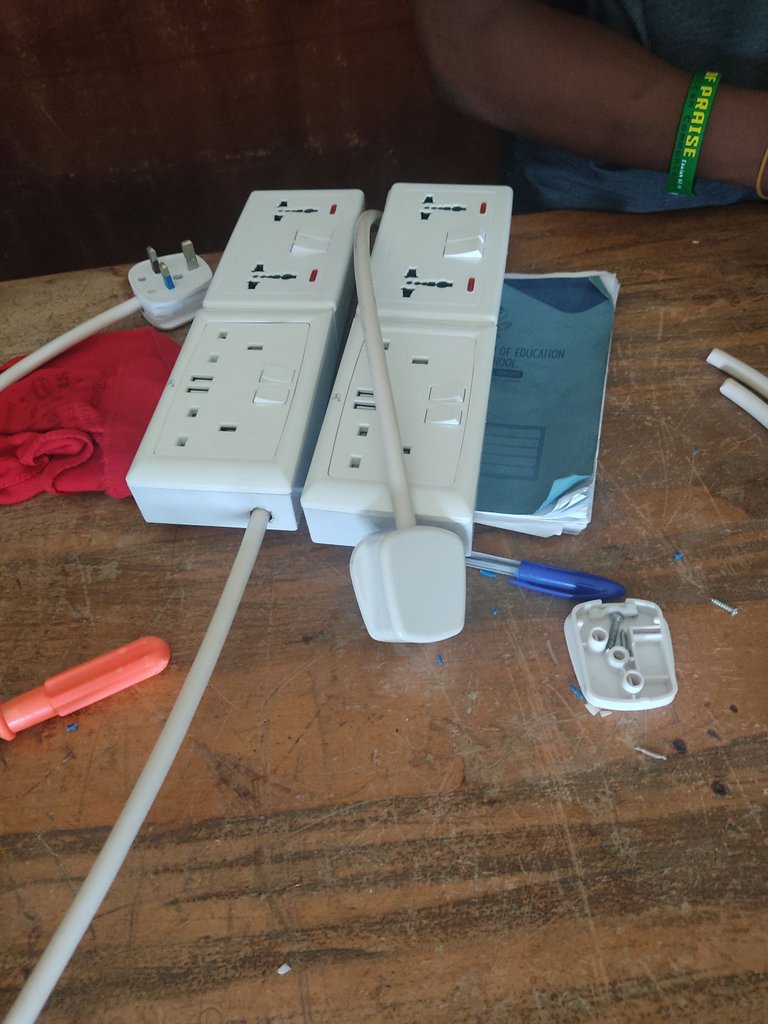 Above is the 13amps socket done by my group. While in the defense, they asked some questions like (i) what is the voltage input in the extension plug. Our reply was 220v, since that's the standard voltage used in the home/office environment.
Other questions like what is the Ampere voltage output of the USB port, what can cause damage to the extension, what type of wiring did we use for the extension and each of our contribution to the project.
For the voltage output of the USB port, it is 5volts 2.0A output. It was clearly written while we were wiring the extension. Though there are some USB charger ports having fast charging with an output of 9v, 12v and 2.4A or 3.0A.
The one thing which I know can damage the extension plug is where is an overload of appliances to the extension. For instance, if a multiplug is connected to the extension and it being connected to a fan, electric cooker, microwave and electric heater. The load from all those appliance on a socket can cause damage to it.
For an extension socket, the kind of wiring used is a parallel wiring whereby when one socket is damaged, the other socket would still be working. A proper explanation of parallel and series connection is for instance, in your home when you put on a switch in your living room, about 2 or more bulbs light up after. If that happens, that means they are in series connection. For parallel connection, if you enter your house, you would have a switch by the door to light up the living room but when you are leaving the living room to your bedroom, there would be another switch close to your bedroom to off the lights In the living room, which means that two switch controls the bulbs in the living room.
Smiles... I hope what I wrote here is understanding. Thanks for reading through this blog and all your support so far.


Click the banner to get redirect to The Newbie Initiative

@aliento initiative by @eddiespino and @grisvisa

Click the banner to get redirect to SMILE server, or: https://discord.gg/wyhVUvt

---
All illustrations made by @tripode in Adobe Illustrator.
---
All images are mine except indicated otherwise
---


IF YOU LOVE THIS POST, YOU CAN KINDLY SUPPORT BY YOUR COMMENTS, REBLOG AND UPVOTE. IT WOULD BE MUCH APPRECIATED

THANKS FOR VISITING MY BLOG 😇💕