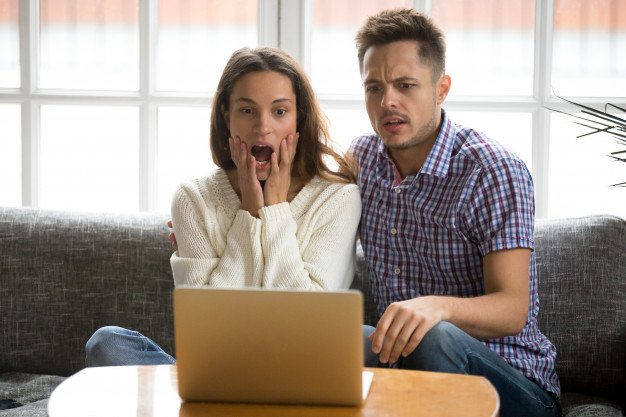 Source
I have resumed school, and online lessons have began for most departments. The online lectures is not a live classrooms but sharing of videos and lecture notes.
He reanudado la escuela, y las lecciones en línea han comenzado para la mayoría de los departamentos. Las conferencias en línea no son aulas en vivo, sino compartir videos y notas de conferencias.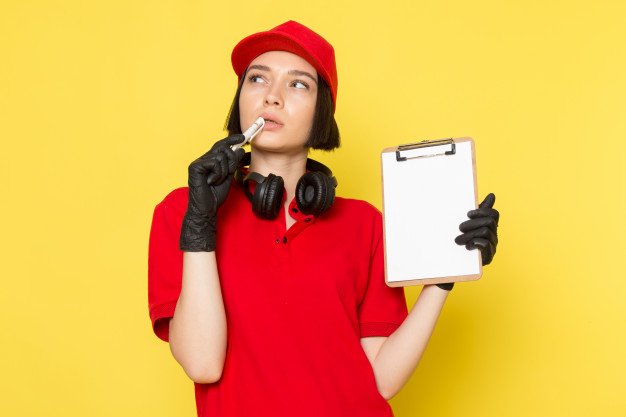 Source
Yesterday, I was told that exams is close by and it got me thinking that I am not settled. I have not ready any course and all the online test I have been doing has been ending us fail for me 😩. I haven't been reading nor do I have a good study time table.
Ayer, me dijeron que los exámenes están cerca y me hizo pensar que no estoy decidido. No he preparado ningún curso y toda la prueba en línea que he estado haciendo ha estado terminando nosotros fallar para mí 😩. No he estado leyendo ni tengo una buena tabla de tiempo de estudio.
Wait, wasn't it not just two weeks ago that I resumed school and now people are talking about exams. 46 days is over a month but looking at it in terms of months may seem it being very far away but it is so close.
Espera, no fue hace sólo dos semanas que reanudé la escuela y ahora la gente está hablando de exámenes. 46 días es más de un mes, pero mirarlo en términos de meses puede parecer que está muy lejos, pero está tan cerca.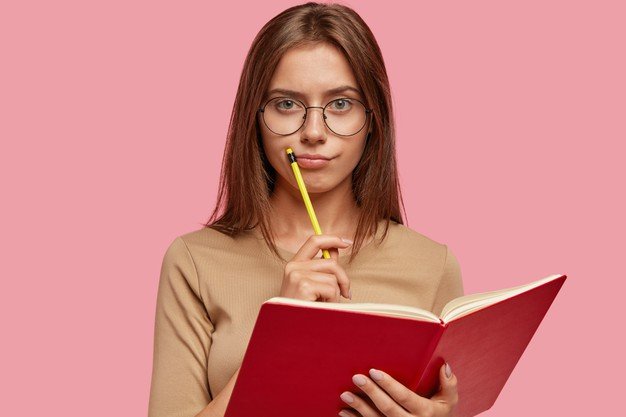 Source
I have to get myself prepared for this coming exam. I definitely know this would drastically reduce my activities on Hive and I won't be able to achieve most of my monthly goals because this exams is much more important to me at the moment.
Tengo que prepararme para este próximo examen. Definitivamente sé que esto reduciría drásticamente mis actividades en Hive y no podré alcanzar la mayoría de mis metas mensuales porque este examen es mucho más importante para mí en este momento.
Yeah, I forgot to say. I am studying Mechatronics engineering which is combination of mechanical, electrical and computer engineering department. They say it is one of the hottest course here but I definitely hope it would be wrong to me side and go easier and smoothly for me.
Sí, olvidé decirlo. Estoy estudiando ingeniería mecatrónica que es la combinación del departamento de ingeniería mecánica, eléctrica e informática. Dicen que es uno de los cursos más calientes aquí, pero definitivamente espero que sería mal para mí lado e ir más fácil y sin problemas para mí.
For this semester, I am studying these courses below/Para este semestre, estoy estudiando estos cursos a continuación: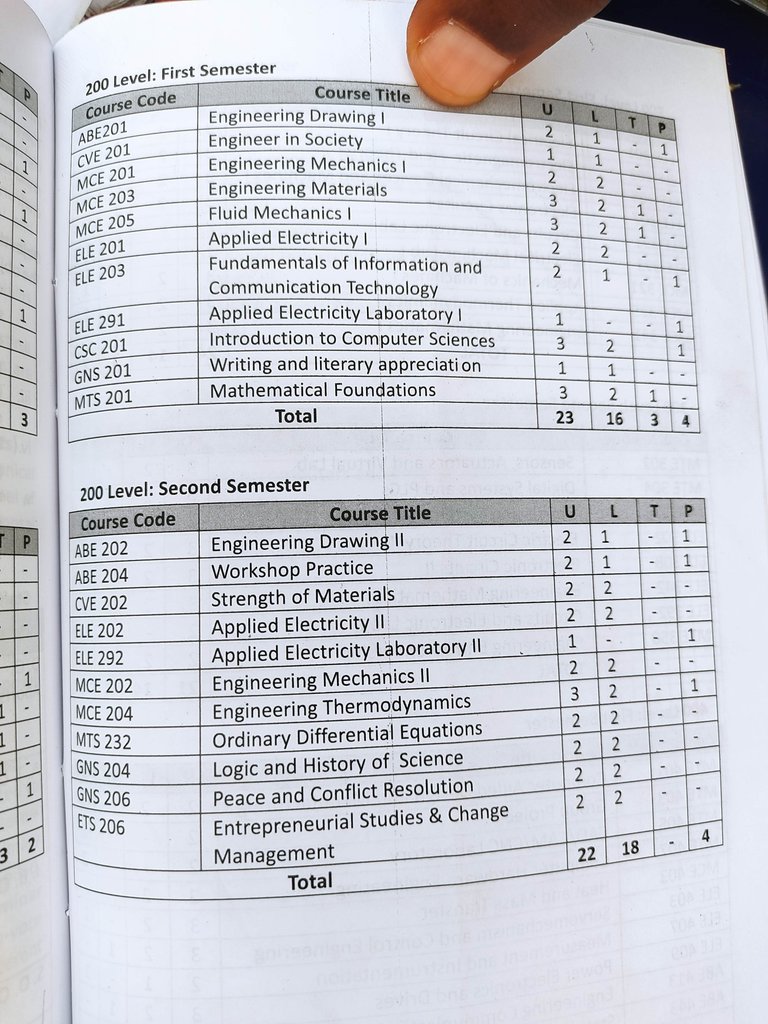 I literally don't have any material especially for Technical drawing and haven't rehearsed those exercises given. So today I went out with a friend of mine in 300 level to check out the prices those materials. I checked prices for Drawimg board, T-square, calculator, Rotary Set, French Curve and A2 with A3 papers. I didn't take their pictures, I totally forgot but I took some selfies on my way when leaving the campus.
Literalmente no tengo ningún material especialmente para el dibujo técnico y no he ensayado esos ejercicios dados. Así que hoy salí con un amigo mío en el nivel 300 para ver los precios de esos materiales. Revisé los precios para el tablero Drawimg, T-cuadrado, calculadora, Rotary Set, curva francesa y A2 con papeles A3. No tomé sus fotos, lo olvidé por completo, pero tomé algunos selfies en mi camino al salir del campus.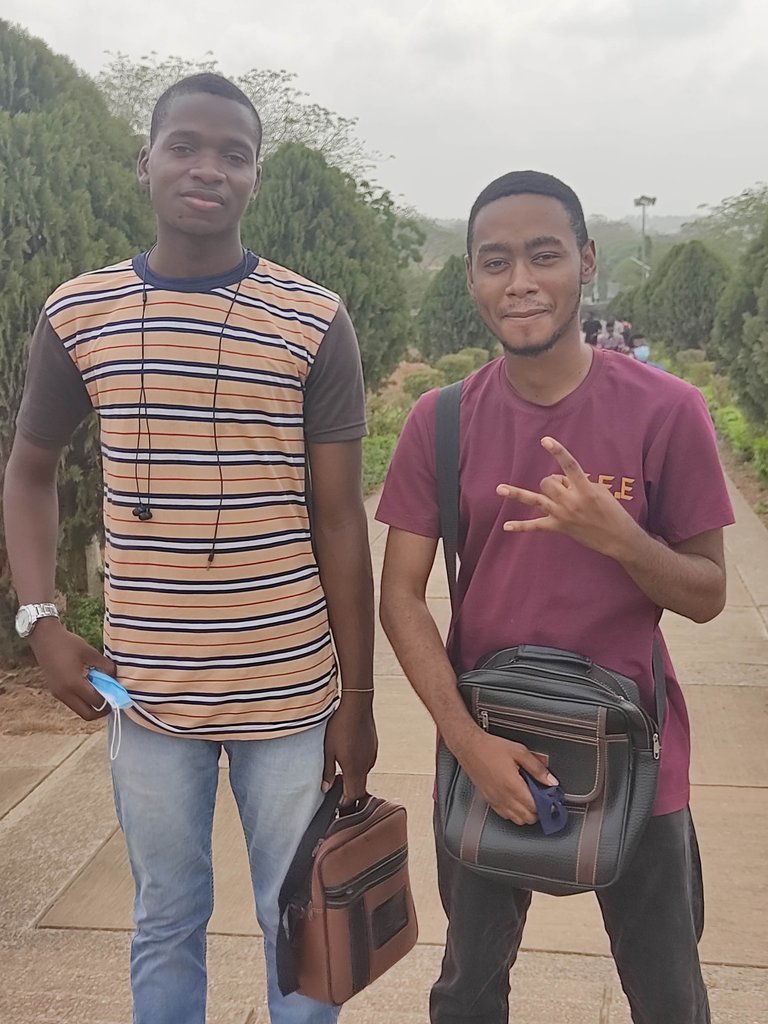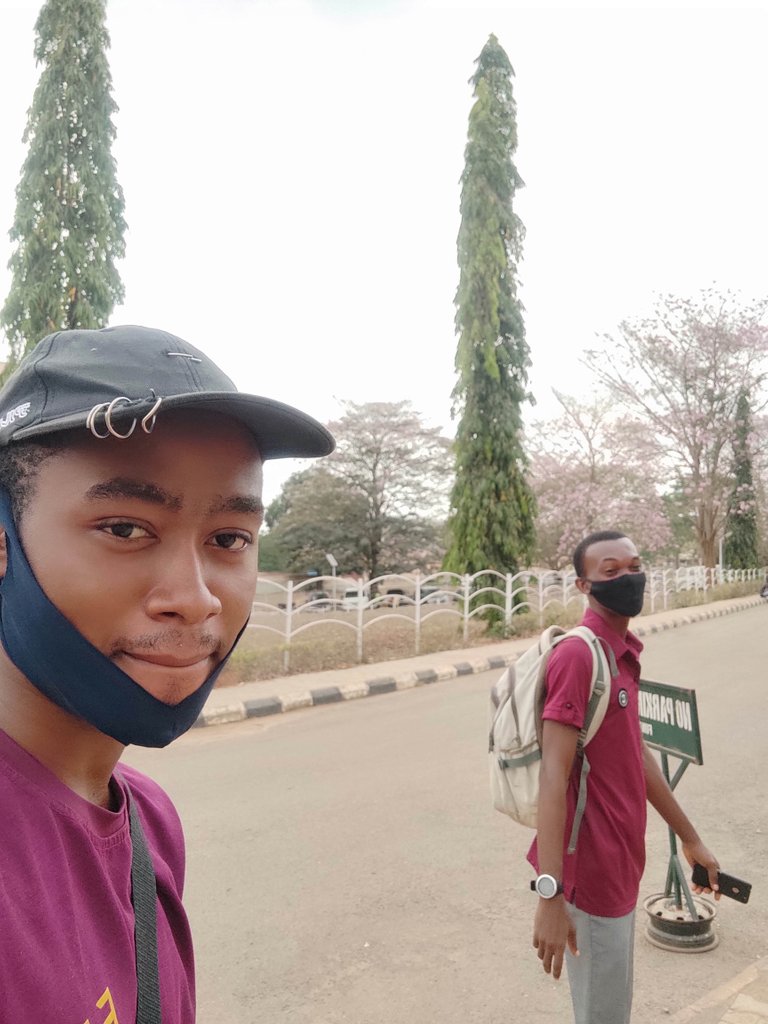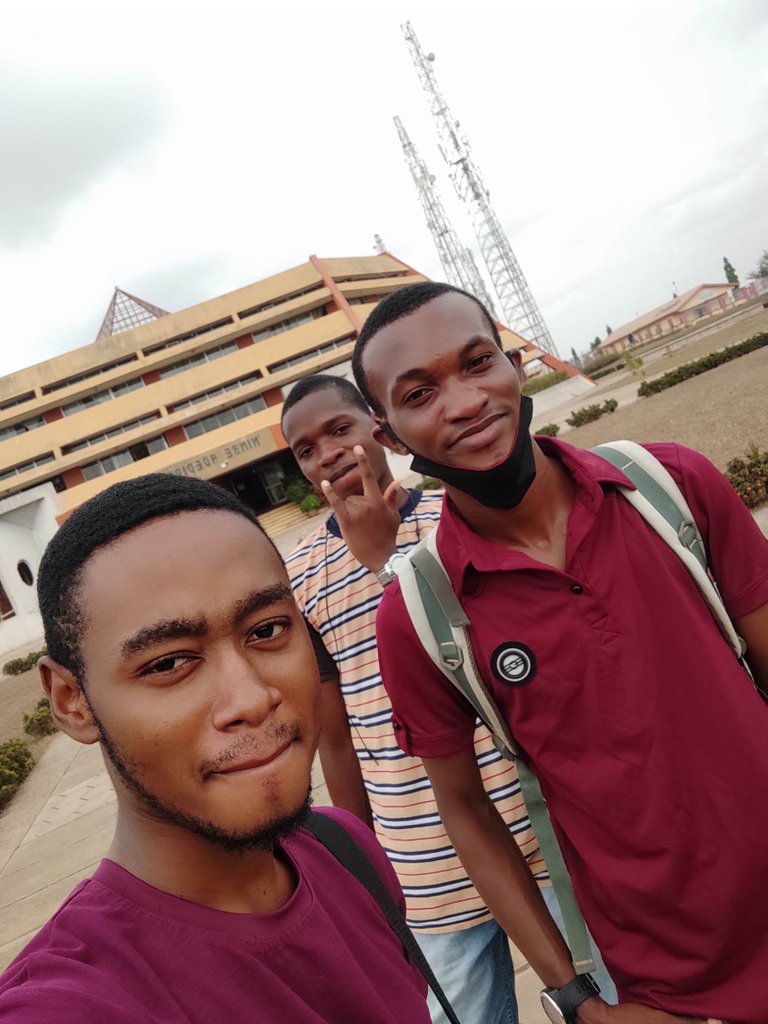 Moreover, they haven't done the light of my side. I walked about the campus with my friend to look for where to charge but we couldn't find. We got tired and started heading home. Presently, I am stressed from today's walking and using this my resting moment to write this blog. Thanks for reading through.
Además, no han hecho la luz de mi lado. Caminé por el campus con mi amigo para buscar dónde cobrar, pero no pudimos encontrar. Nos cansamos y empezamos a casa. En la actualidad, estoy estresado por la marcha de hoy y el uso de este mi momento de descanso para escribir este blog. Gracias por leer.


Click the banner to get redirect to The Newbie Initiative

Click the banner to get redirect to Blogging Challenge Community

Click the banner to get redirect to SMILE server, or: https://discord.gg/wyhVUvt

---
All illustrations made by @tripode in Adobe Illustrator.
---
All images are mine except indicated otherwise
---


IF YOU LOVE THIS POST, YOU CAN KINDLY SUPPORT BY YOUR COMMENTS, REBLOG AND UPVOTE. IT WOULD BE MUCH APPRECIATED

THANKS FOR VISITING MY BLOG 😇💕