Hello guys, I feel happy posting here again, Yeep! This is my first post of the year.I had a wonderful festive break,I travelled to my hometown,paid my grandmother a visit,ate some local delicacy and did some harvesting ( I don't like planting though😄). As an electrical and electronics engineering student, I will be sharing my thoughts on "bedroom lightening guide" I have been to lot of places where the wrong lighting fixtures were used in the bedroom. When it comes to sleep time,the darker the better,but what about the other hours spent in your bedroom? Hours like dressing in the morning, reading, relaxing,romance, bedroom is a busy place even waking hours. Those activities take a well-lit bedroom; one with several light sources layered from ceiling to bedside. Below listed are some lightening fixtures you can use for your bedroom.
(1).PENDANT LIGHT: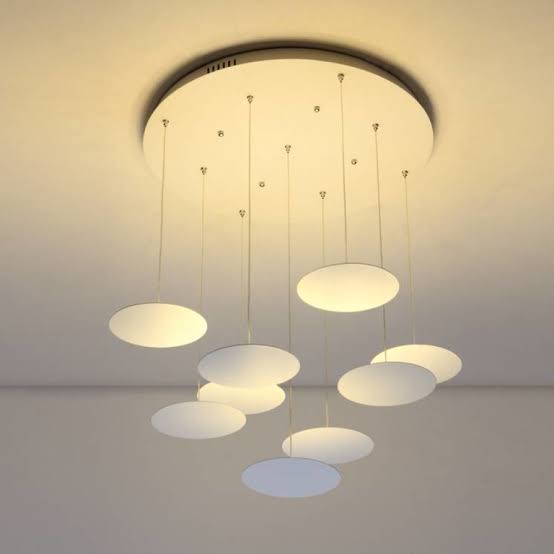 Source
This is a very good lightening fixtures,it has a higher brightness,decorative and safe for the eyes.
It is usually hung down from the ceiling on a chain or a long rod. This is very trendy and versatile light fixture, make a big splash in your bedroom's decor and is especially popular in contemporary bedrooms.You can use pendant lights as beside lighting by dropping them over the nightstands. Just make sure to leave enough space between the nightstand and the bottom of the pendant: at least 12 inches and up to 22 inches.

(2). CHANDELIER: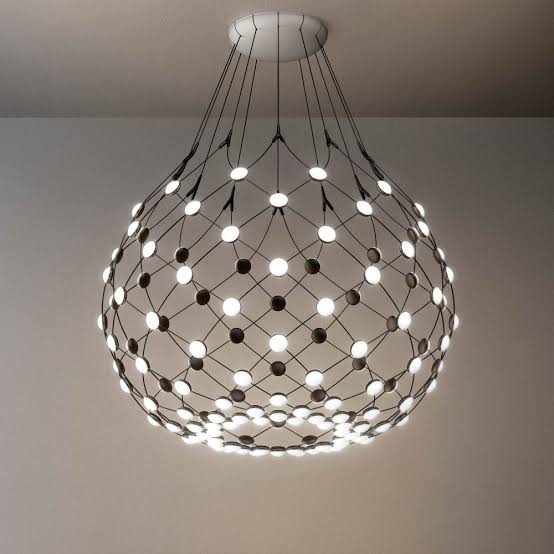 Source
Most people thinks chandelier is meant for the living room only, it's not so, chandelier can also be used in the bedroom. It's decorative and brighter. The most formal style of ceiling fixture, chandeliers add a great choice for bedrooms decorated with a wide range of bedroom styles: art deco,romantic and traditional, to name just a few. Choose a streamlined design, and a chandelier becomes the finishing touch to a comtemporary or even minimalist bedroom. You need high ceilings for a chandelier. If your bedroom has a sitting area, use a chandelier to define the space.

(3). RECESSED LIGHT: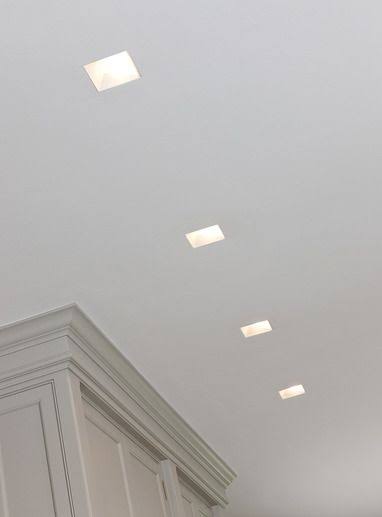 Source
A recessed lights are lighting fixtures installed directly inside a ceiling, wall, or other surface. It's becoming one of the most popular lighting fixtures.
You might think recessed lights also called can lights, downlights or pot lights are only for the living room but they are a very comtemporary choice for the bedroom. In an especially large room, recessed lights work well in combination with other types of ceiling fixtures. Recessed lights are good with any height ceiling and can give the illusion that a low ceiling is higher that it is.

A bedroom with good lighting fixtures is shown below;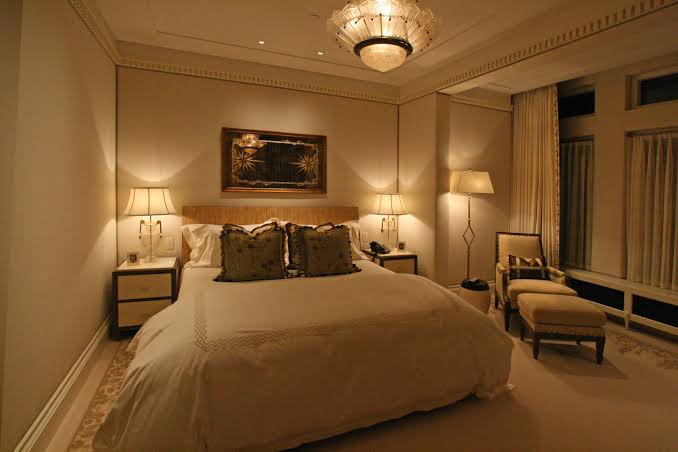 Source
Those are my recommendations for lighting fixtures for a bedroom.

In conclusion, let's make switching off the lights when not in use a habit. Its saves energy and increase the lifespan of the bulbs.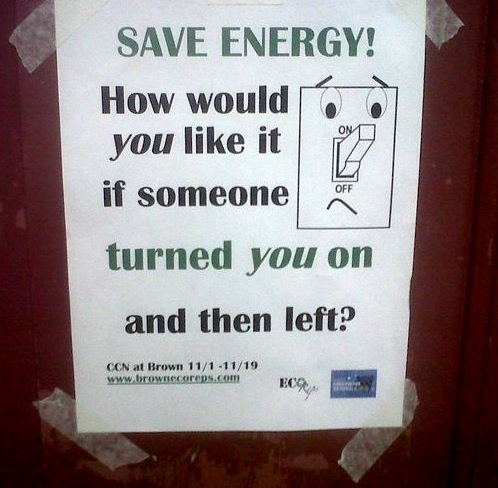 Source
"Let your light shine everyday!!!".