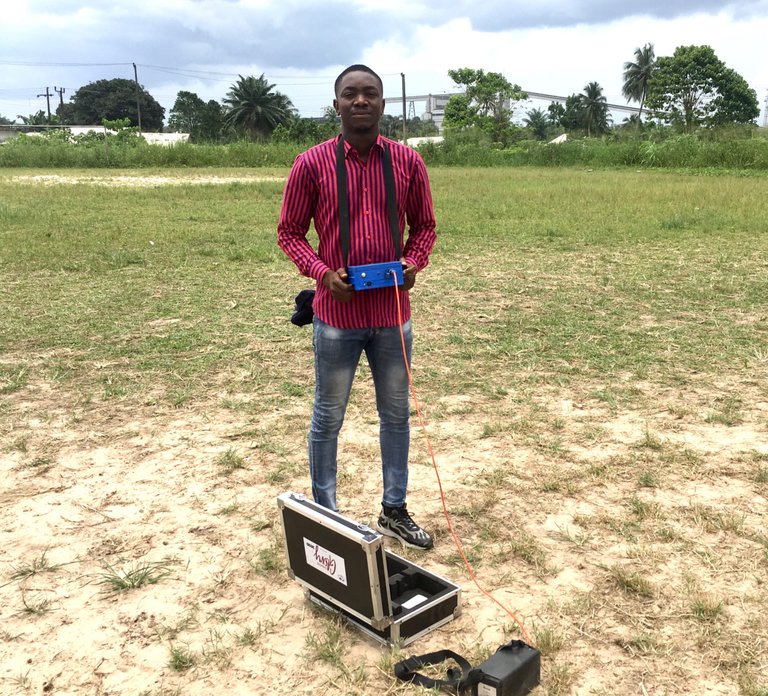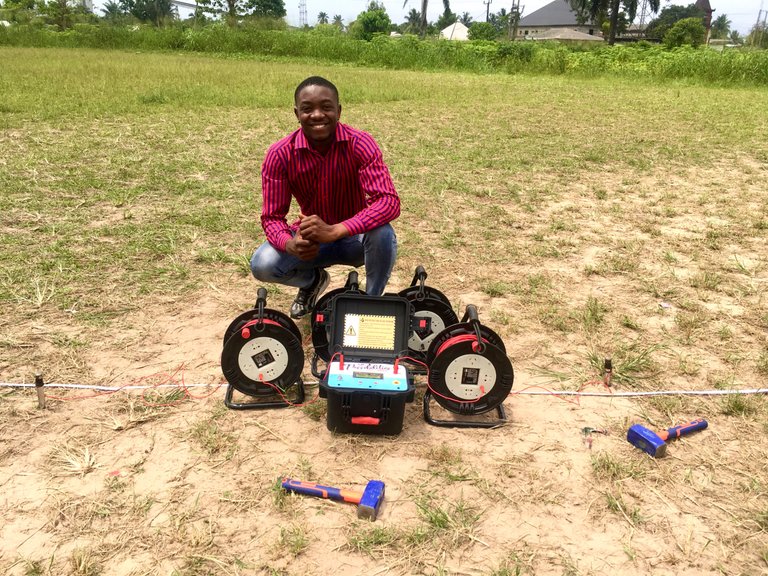 I carried out a VES Study on salt water intrusion in my community to ascertain the depth at which salt water intrudes fresh water in my locality for proper drilling of Boreholes.
What is salt water intrusion: It is simply the encroachment of saline water into fresh water, and could be as a result of tectonic activities, excessive pumping of fresh water due to over population and over exploration via irrigation and other domestic activities.
Equipment used are Abem terrameter, measuring tape, hammers etc
I am an Hydrogeologist(M.sc student).