what happens if nuclear winter comes?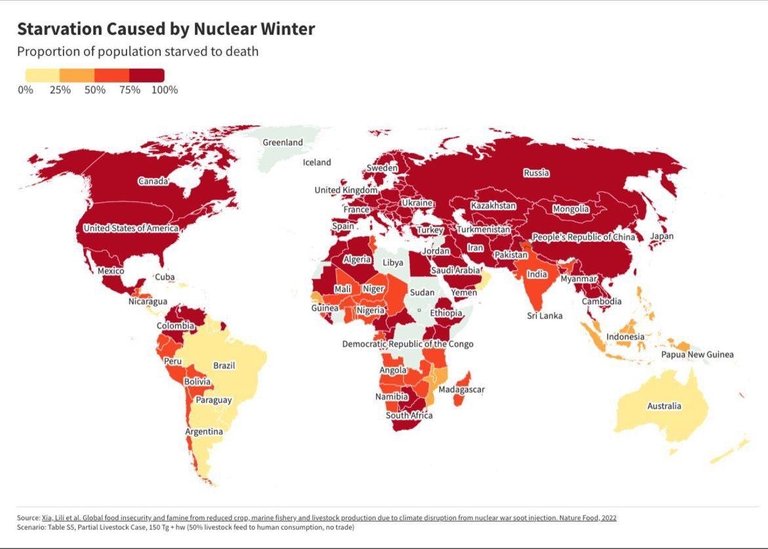 Well, nothing good for my continent, Europe. But let's look closer on the research made by Xia, Global food insecurity and famine from reduced crop, marine fishery and livestock products. It was published in the well known and respected scientific magazine Nature.
We estimate more than 2 billion people could die from nuclear war between India and Pakistan, and more than 5 billion could die from a war between the United States and Russia—underlining the importance of global cooperation in preventing nuclear war.
More about it here
What countries are safe
Only couple of those in South America, Africa, Australia, Iceland and Greenland.
What to do
Everything possible to prevent nuclear war. Or start a new life in Africa.
Peace
---
---