Today I am very anxious to show you my photos, because I have entered the natural reserve of the Mafra park, it is a very large place with a great history! The attraction of this natural reserve is its great biodiversity, we can hopefully find wild javalis, mountain foxes, deer and many other species of exotic animals! the question is??? Capture the beauty of a deer in its wild habitat? don't miss my post!🚩🌄🌄⛲
Hoy estoy muy ansioso para mostrarte mis fotos, porque me he adentrado a la reserva natural del parque de mafra, es un sitio muy grande y con una gran historia! el atractivo de esta reserva natural es su gran biodiversidad, podemos encontar con suerte javalis salvajes, zorros de montaña, venados y muchas otras especies de animales exoticos! la pregunta es??? logre capturar la belleza de un venado en su habitat salvaje? no te pierdas mi post!🐾🐂🦨🦡🐐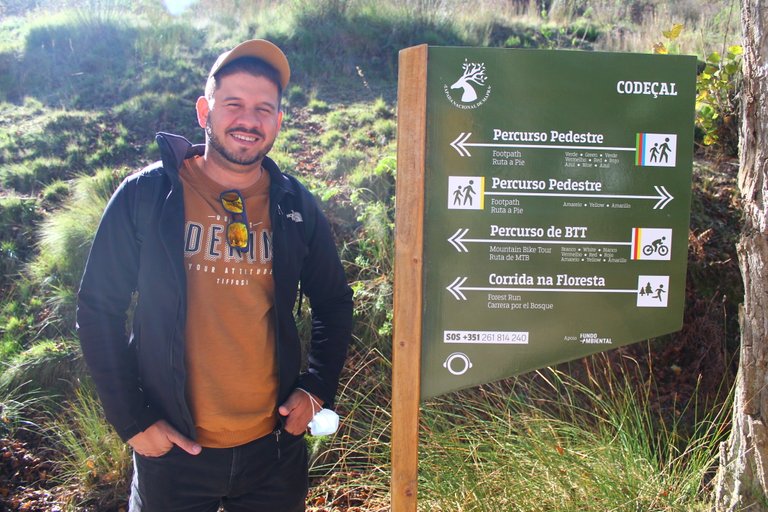 ARRIVAL TO THE PARK🚙🚩/LLEGADA AL PARQUE👨‍🏫🌄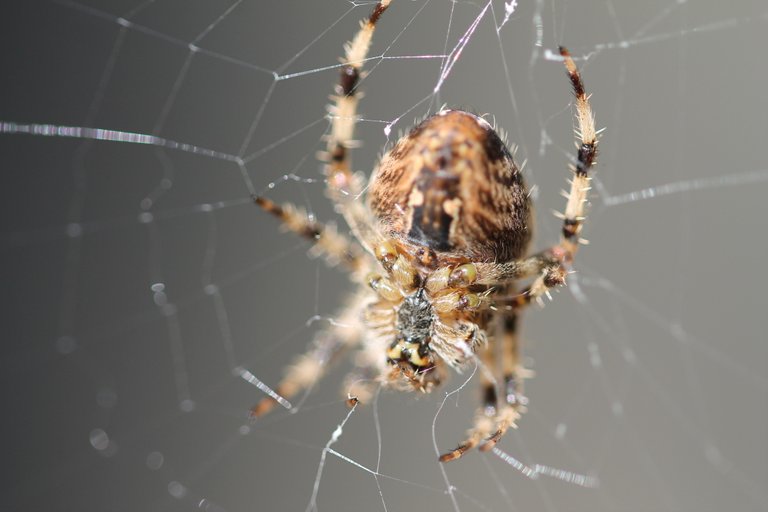 How come I just park my car and you welcome me? I just set foot in the park and I can imagine what awaits me, my first encounter is with this beautiful species of Araneus diadematus, it is a common arachnid from Portugal, it has a large size and is common in bushes, forests! Well to get to the park we must take the road that takes us to the city of Mafra!🤔🤩📸📷📸📷💥💥💥
Como es que recien estacione mi carro y ya me dan la bienvenida? acabo de poner un pie en el parque y ya imagino lo que me espera, mi primer encuentro es con esta hermosa especie de Araneus diadematus es un aracnido comun de Portugal, tiene un gran tamaño y es comun de matorrales, bosques! bien para llegar al parque debemos tomar la carretera que nos lleva a la ciudad de Mafra!🕷🕸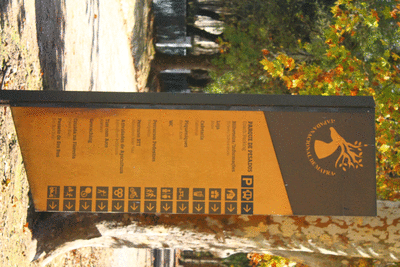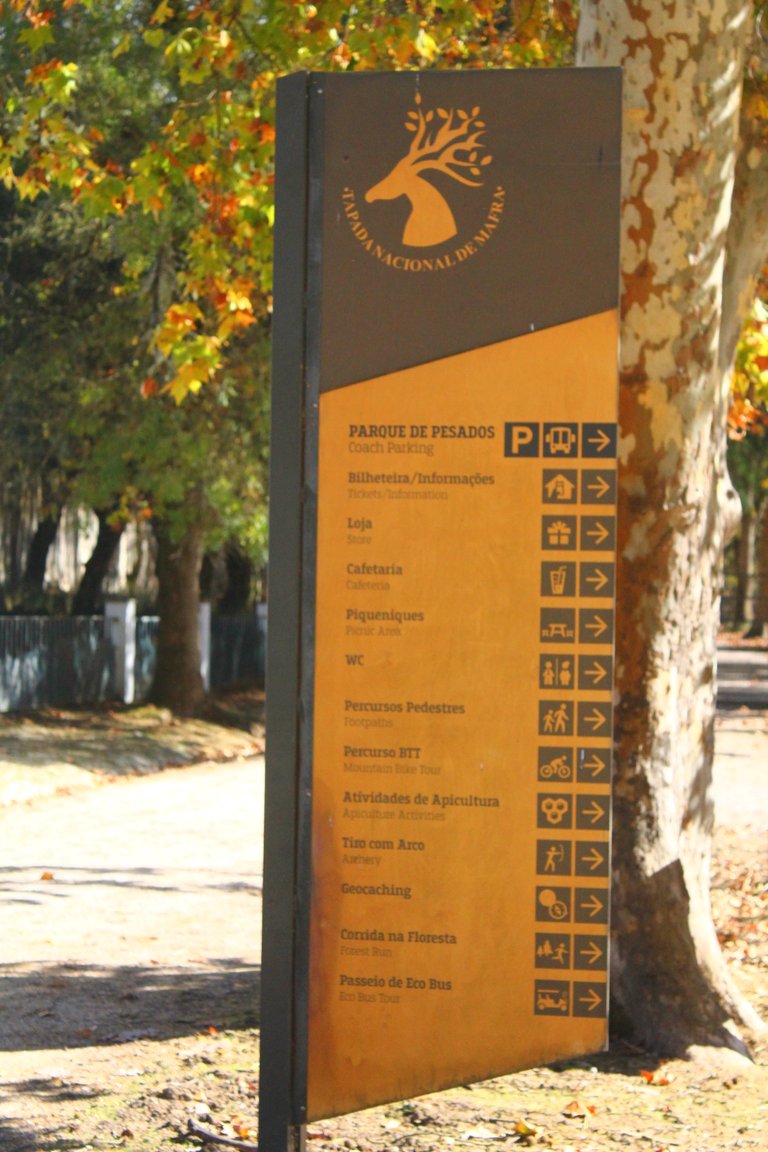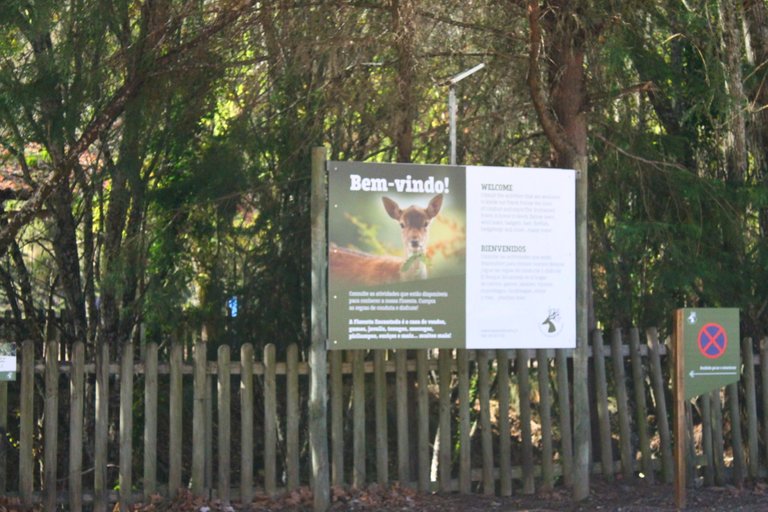 TAPADA DE MAFRA🚙🧭
The park is not exactly in the city we must take a detour on the main road making a detour towards the mountain range! To get there you will need to bring your own vehicle because transportation is a bit difficult, to help maintain this huge establishment we must pay entrance, the price is 4 euros per person if you are an adult!😮🤑🤑😏😳
El parque no queda exactamente en la ciudad debemos tomar un desvio en la carretera principal haciendo un desvio hacia la sierra montañosa! para llegar necesitaras traer un vehiculo propio porque el transporte es un poco dificil, para ayudar a la manutencion de este enorme establecimiento debemos pagar entrada, el precio es 4euros por persona si eres adulto!😊😋🤗😜😜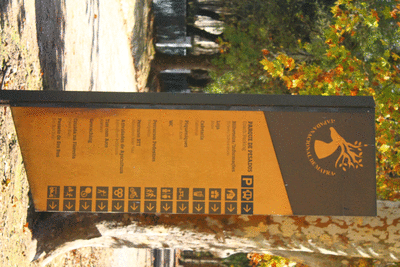 SUGGESTIONS🚙🚩/SUGERENCIAS👨‍🏫🌄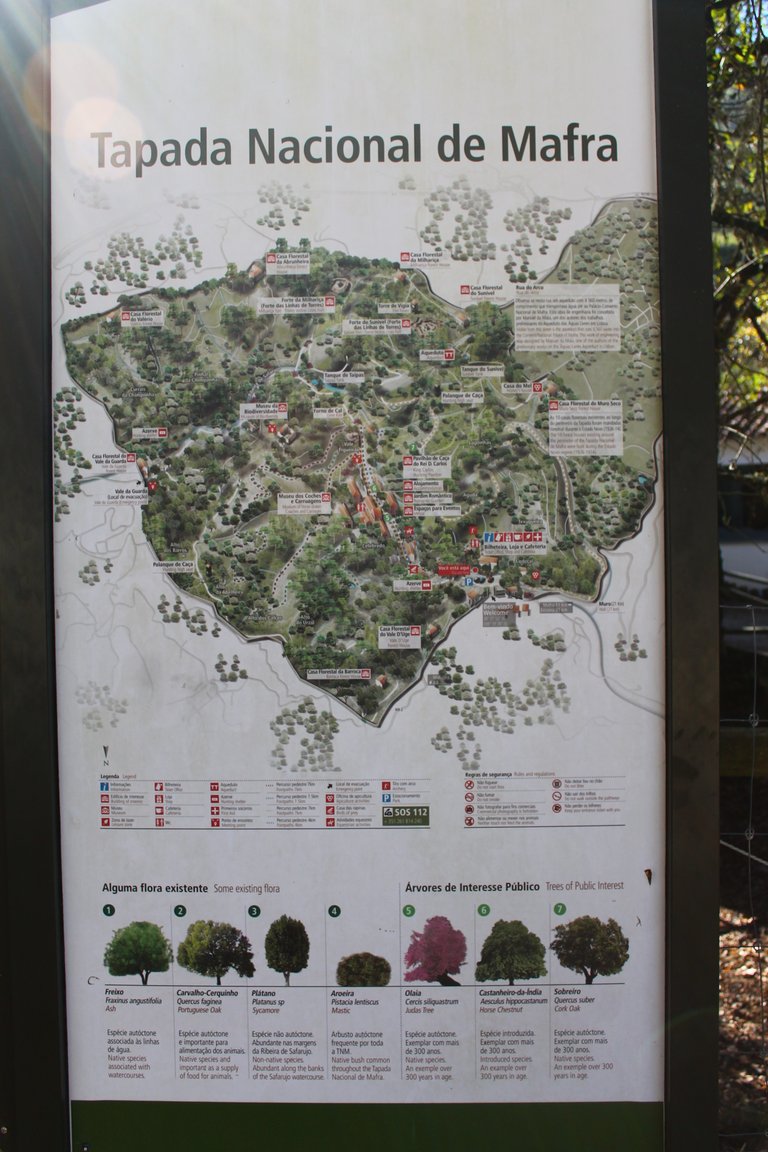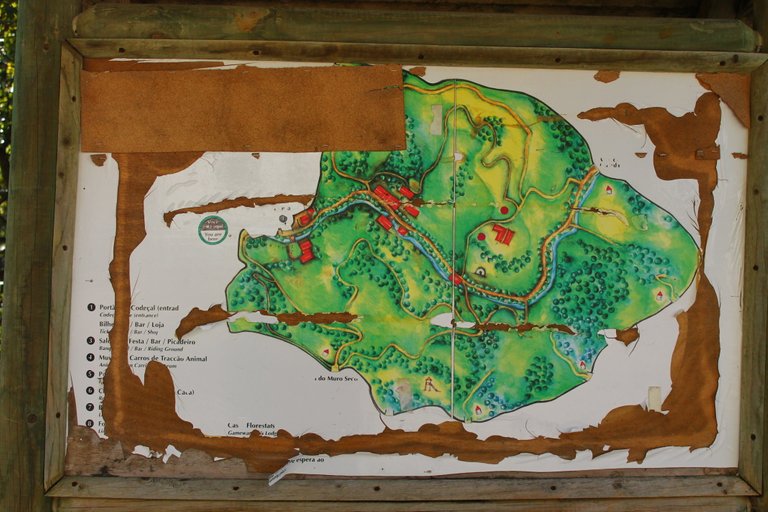 Suggestions should be taken very seriously, you may have 20 years of experience doing adventures and hiking in mountainous areas but the problem is that the park is so big that many people get lost frequently, so when you enter I suggest you take a photo to the maps, or buy one is your decision! When we buy the entrance ticket the lady explains to us that we must take a "walk" this means choosing a color, there are several colors and each one has a different mileage to walk! I chose the red color that has 8km of adventure!😮💖
Las sugerencias deben ser tomado muy en serio, puedes tener 20 años de experiencia en realizar aventuras y caminatas en zonas montañosas pero el problema es que el parque es tan grande que muchas personas se extravian frecuentemente, por lo que cuando entras te sugiero tomar una foto a los mapas, o comprar uno es tu decision! cuando compramos el billete de entrada la señora nos explica que debemos tomar una "caminata" esto significa escoger un color, existen varios colores y cada uno tiene un kilometraje diferente para caminar! yo escogi el color rojo que tiene 8km de aventura!🧗‍♀️🚵‍♂️🚴‍♂️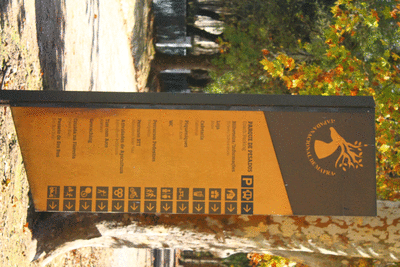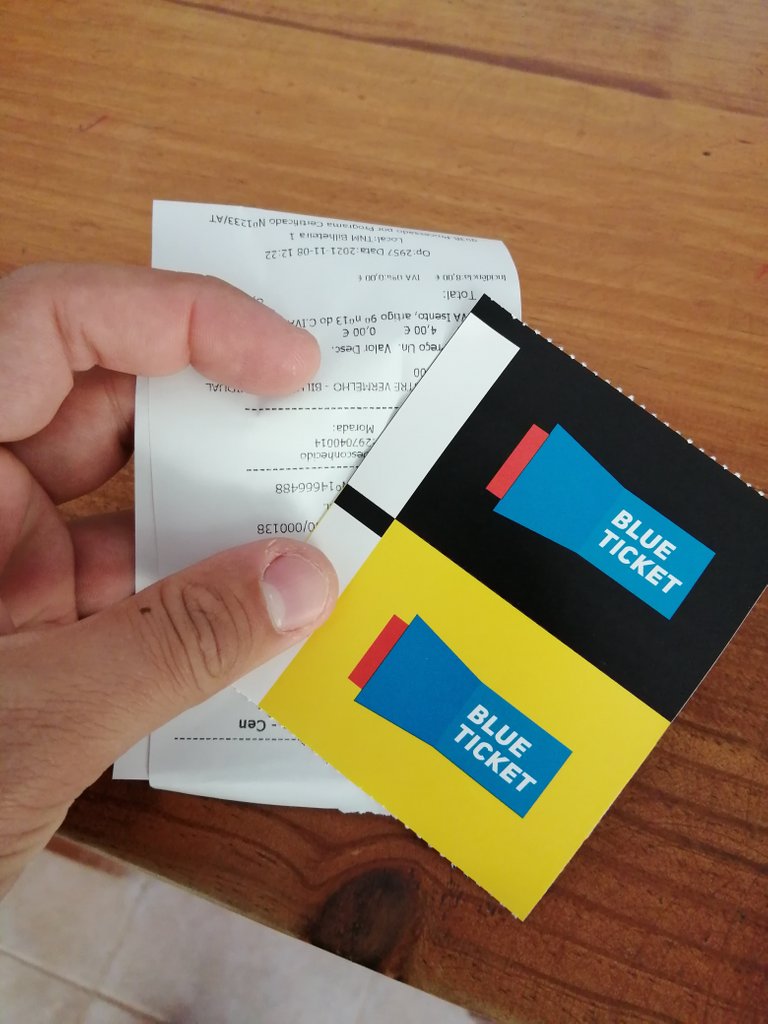 Once we have bought our tickets, it is time to go on our adventure. If you are going to take a "medium" level hike, I recommend bringing water, some snacks or energy bars, a mountaineering shoe because there are routes where the path is slippery, you wear opaque colors no bright colors so as not to scare the animals! And of course your photographic equipment, I recommend a good telephoto lens with a 500mm lens will be enough!🤗🤩
Una vez comprado nuestros billetes es hora de realizar nuestra aventura, si vas a tomar una caminata de nivel "medio" te recomiendo traer agua, algunos aperitivos o barras energeticas, un calzado de montañismo porque hay trayectos que el camino es resbalozo, viste colores opacos nada de colores vivos para no asustar a los animales! y claro tu equipo fotografico, te recomiendo una buena teleobjetiva con unas de 500mm te sera suficiente!📷📸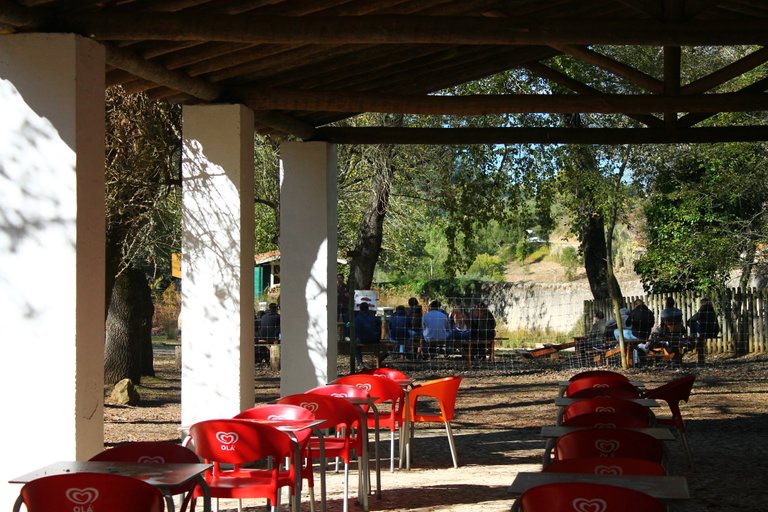 It is too much to tell you that you must respect the rules of the facility do not disturb or feed wild animals, do not make bonfires and you can never get out of your "red" walking line, before starting you must give your phone number and the color and model of your car in case you get lost they can get you! the park is very practical because they constantly carry out natural activities!🌄😮
Esta demas decirte que debes respetar las reglas de la instalacion no molestar ni alimentar a los animales salvajes, no hacer fogatas y nunca puedes salirte de tu linea de caminata "roja", antes de comenzar debes dar tu numero de telefono y el color y modelo de tu carro por si llegas a extraviarte ellos podran conseguirte! el parque es muy practico porque constantemente realizan actividades naturales!⛲🐂🐾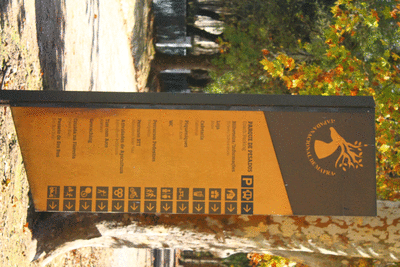 Let's do it!!🚙🚩/Hagamoslo!!👨‍🏫🌄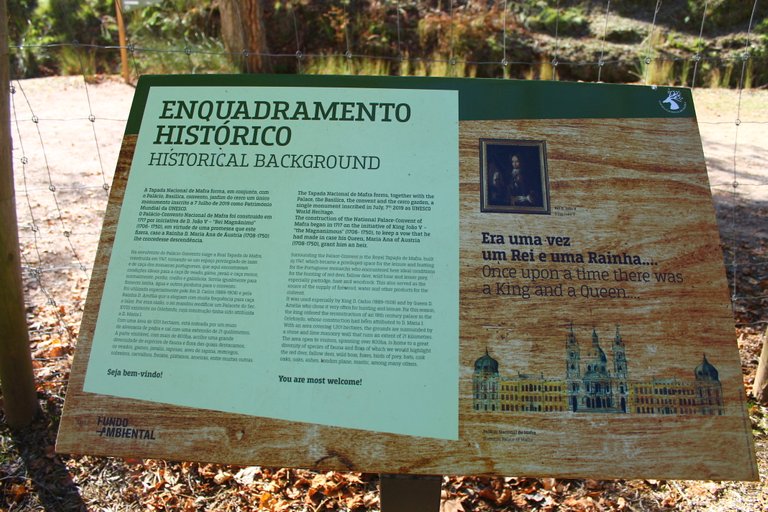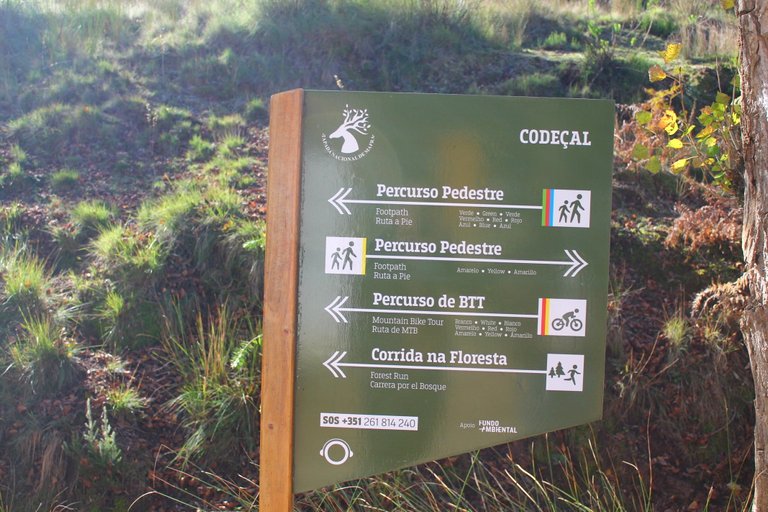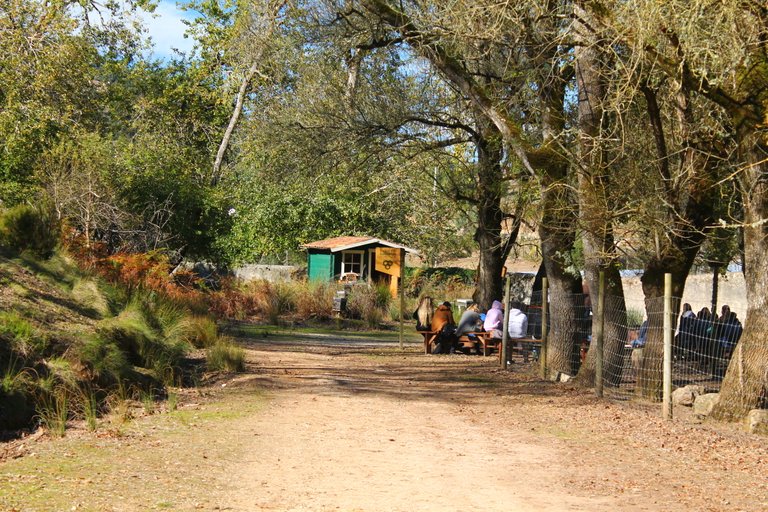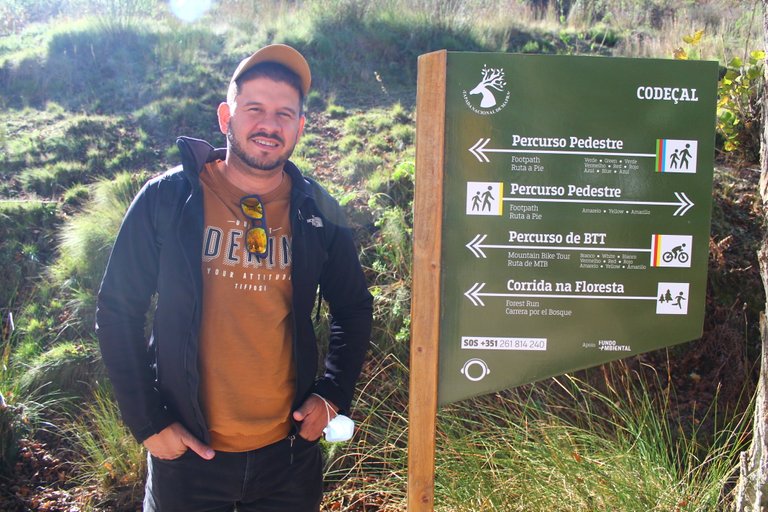 The park is steeped in history, and it was a place of relaxation and sport for the kings of Portugal! They came from Lisbon here to carry out some family activities, for example the HUNT was something that royalty should not be without! It was a way of socializing and talking about the country's political affairs! The park was so important as a recreational site that there are still spaces where the kings commonly hunted "favorite spaces"🤴👸👧🧑👶
El parque esta sumerso de historia, y es que era un sitio de relajacion y deporte de los reyes de Portugal! venian desde Lisboa para aca para realizar algunas actividades familiares por ejemplo la CAZA era algo que no debia faltar en la realeza! era una forma de socializar y platicar de asuntos politicos del pais! el parque fue tan importante como sitio de recreo que aun se conservan espacios donde los reyes conmunmente cazaba "espacios favoritos"🏛💂‍♂️💂‍♀️🏯🏰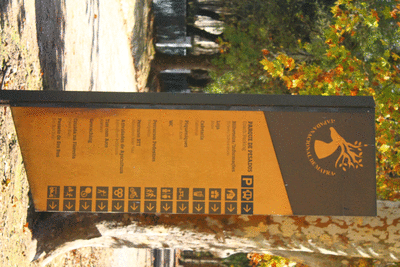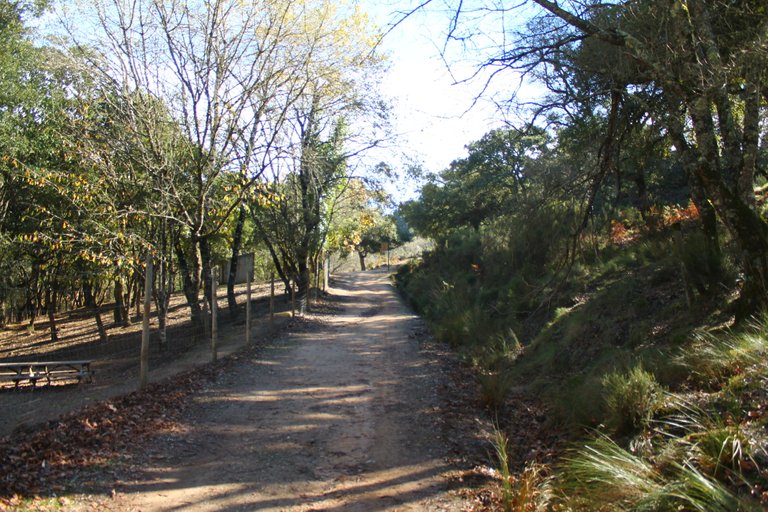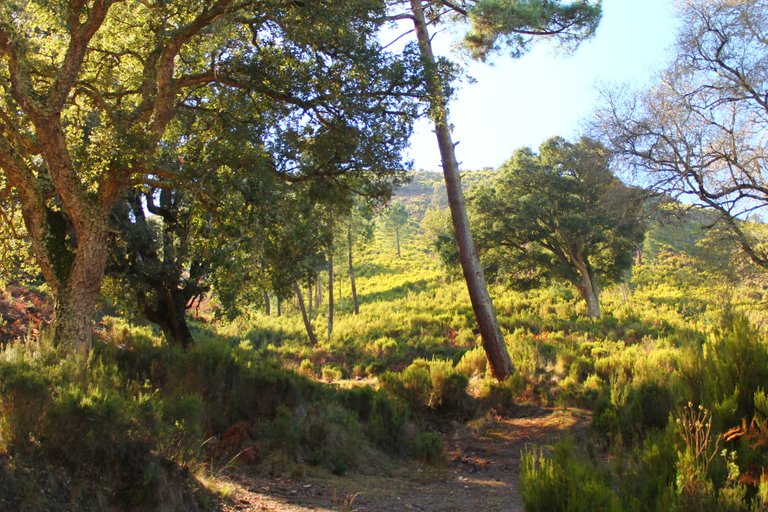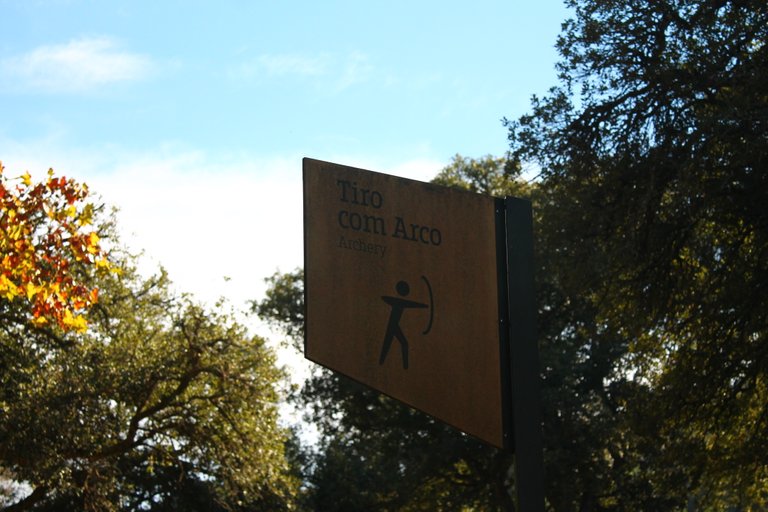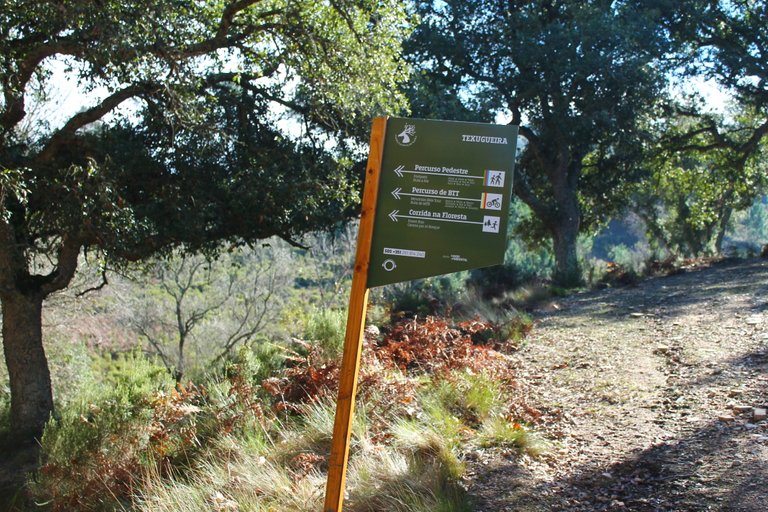 Beautiful landscape🚙🌼🧭
What we will do is basically skirt the mountains and following a course that is marked along our route, every so often you will find an indicator that says which direction you should take according to your "red" color and while you are observing how nature you full of beautiful surprises! I was content to see a deer! let's see if he was lucky! I go at a key time since in October and November the deer reproduce!😮🤑🤑😏😳
Lo que haremos es basicamente bordear las montañas y siguiendo un curso que esta marcado a lo largo de nuestro trayecto, cada cierto momento vas a encontrarte un indicador que dice que direccion debes tomar segun tu color "rojo" y mientras vas observando como la naturaleza te llena de hermosas sorpresas! yo me conformaba con ver un venado! vamos a ver si tenia suerte! voy en una epoca clave ya que en octubre y noviembre los venados se reproducen!😊😋🤗😜😜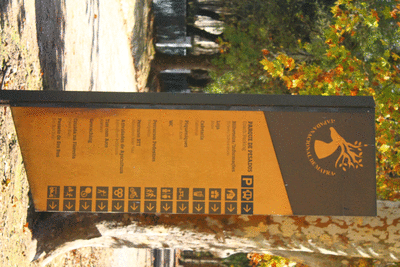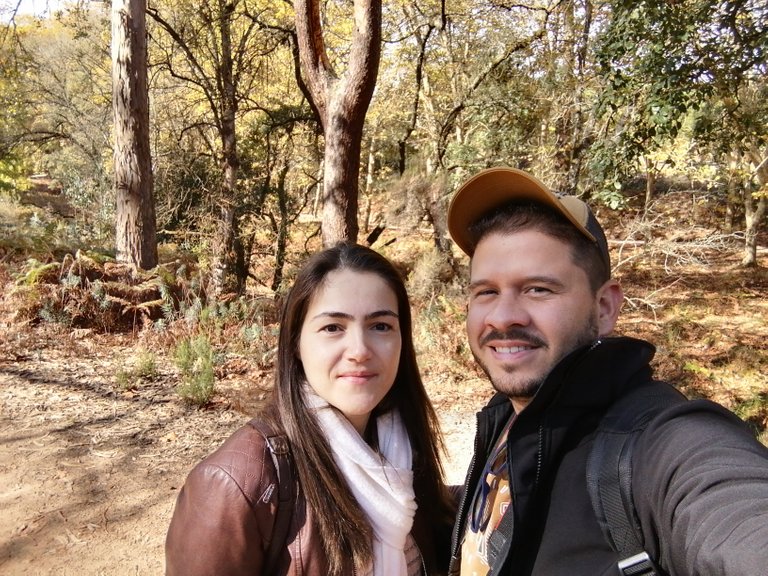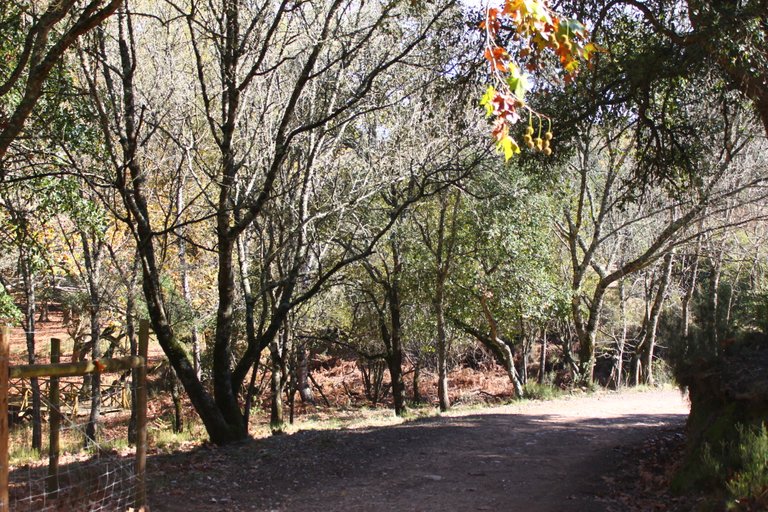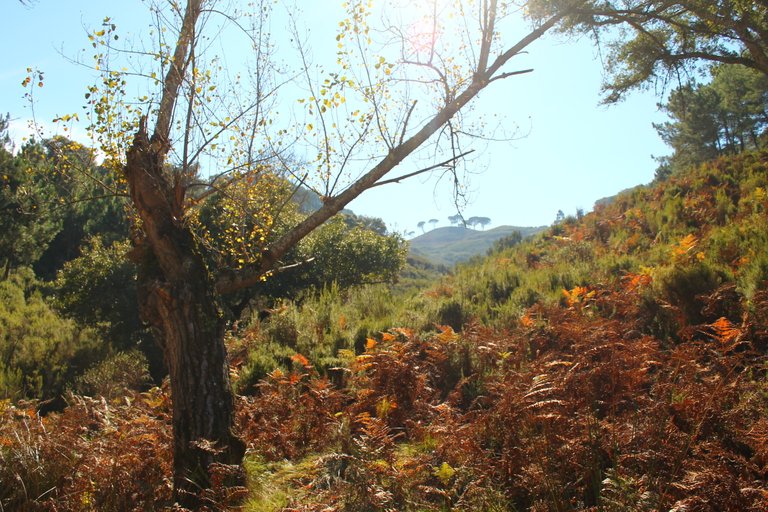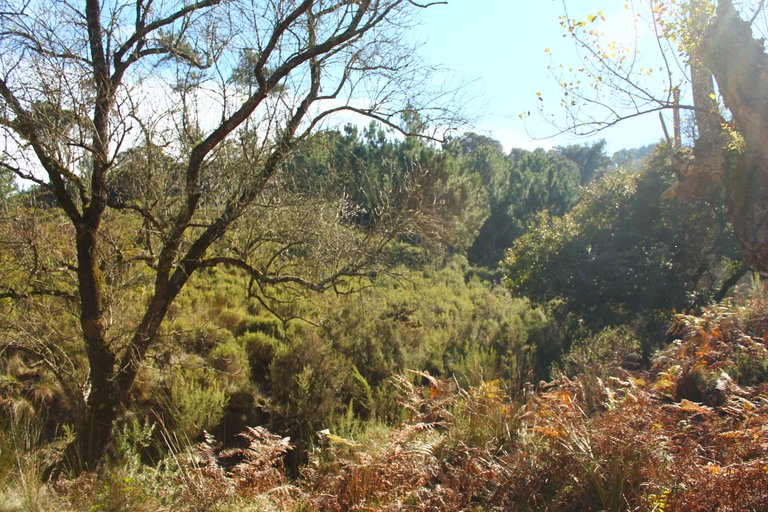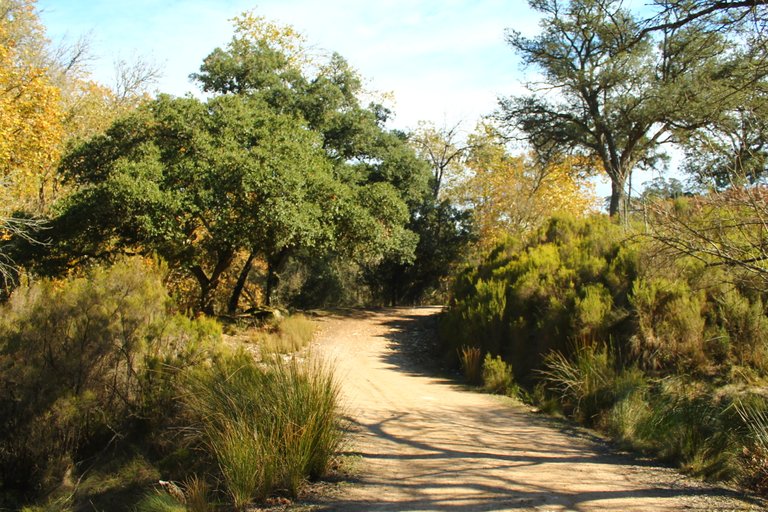 La Tapada De Mafra is a protected area but it also has controlled hunting seasons! Of course not everyone can come here and hunt deer ... Permits are needed and wait for the season! I am not a sympathizer of these activities but I respect whoever practices them! I prefer to see the animal in its wild state and admire its behavior!😯😶
La Tapada De Mafra es una zona protegida pero tambien tiene temporadas de caza controlada! claro no todos pueden venir aqui y cazar venados... Se necesitan permisos y esperar la temporada! yo no soy simpatizante de estas actividades pero respeto a quien la practique! prefiero ver al animal en su estado salvaje y admirar su comportamiento!🙄🤔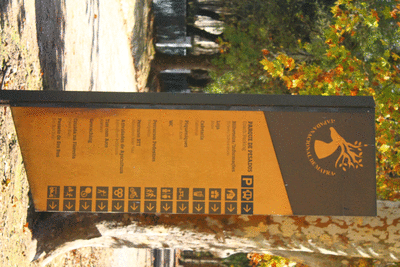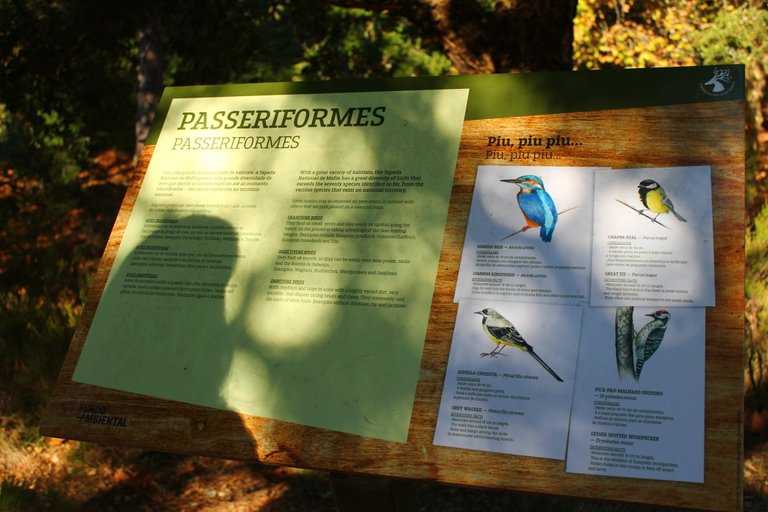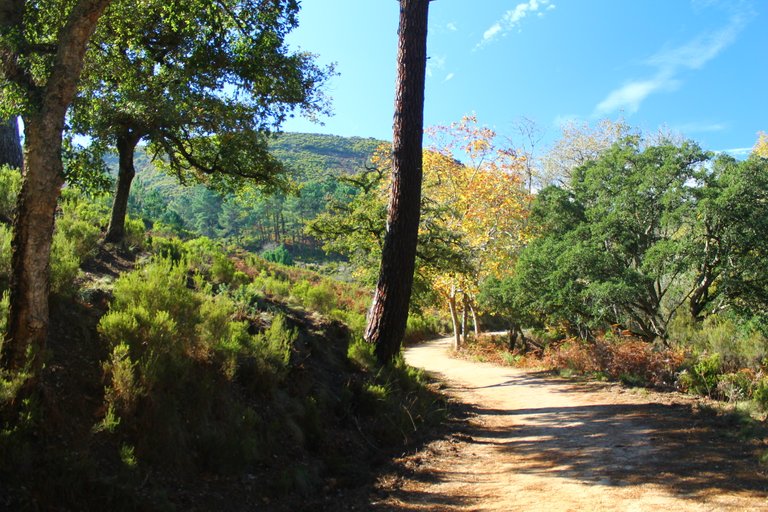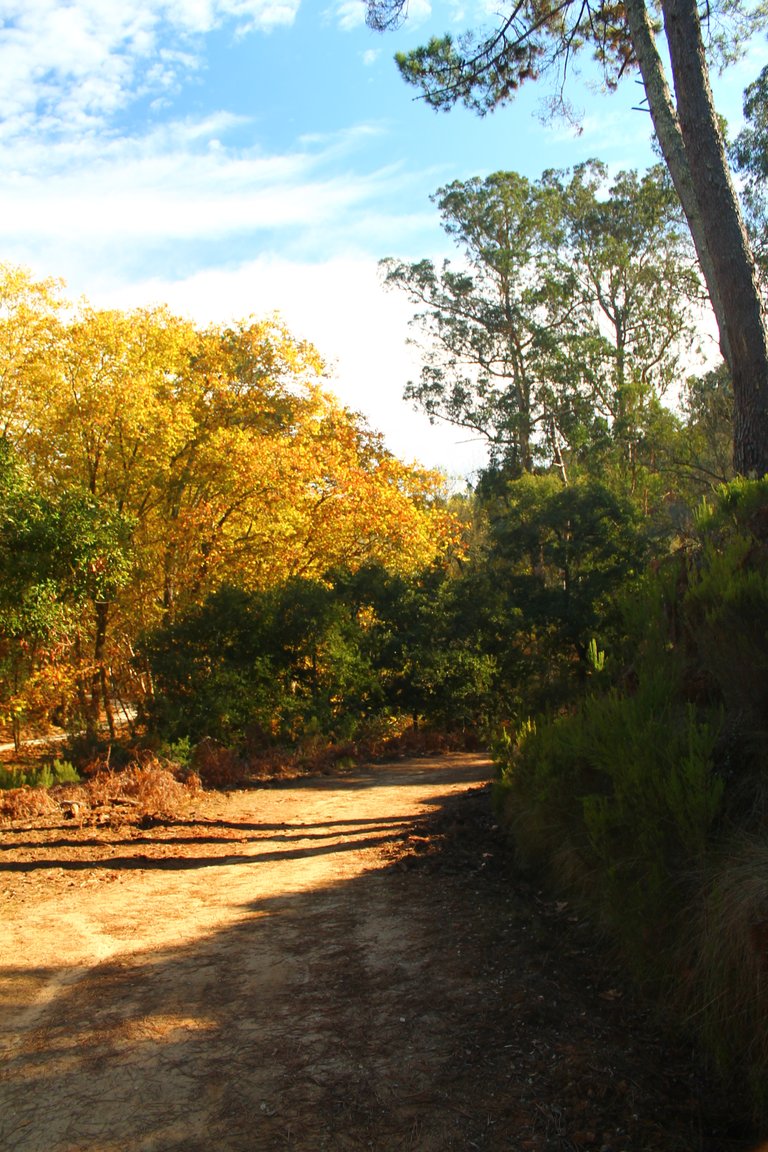 As I mentioned, there is a great biodiversity in this set of ecosystem that also crosses a river which creates a fantastic habitat for many animals, there is a great diversity of birds, which is important for national ornithology! The park is so important and it is like a lung for our great city that was decreed "WORLD HERITAGE OF UNESCO IN 2019". An award that not all parks can choose!😏🤓🦉🐦
Como te mencione hay una gran biodiversidad en este conjunto de ecosistema que tambien atraviesa un rio lo cual crea un habitat fantastico para muchos animales, hay una gran diversidad de aves lo que es importante para la ornitologia nacional! el parque es tan importante y es como un pulmon para nuestra gran ciudad que fue decretada "PATRIMONIO MUNDIAL DE LA UNESCO EN EL 2019". Un premio que no todos los parques pueden optar!🦜🦚🦉🐦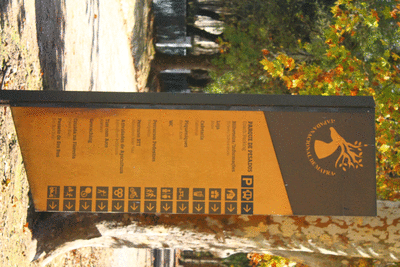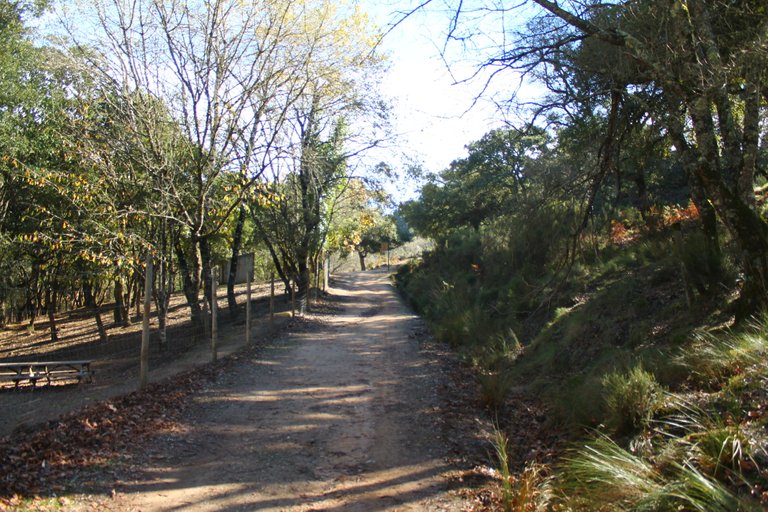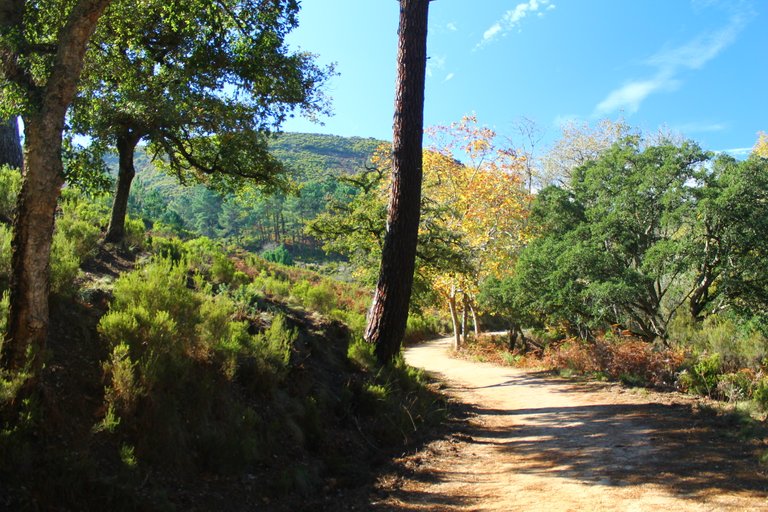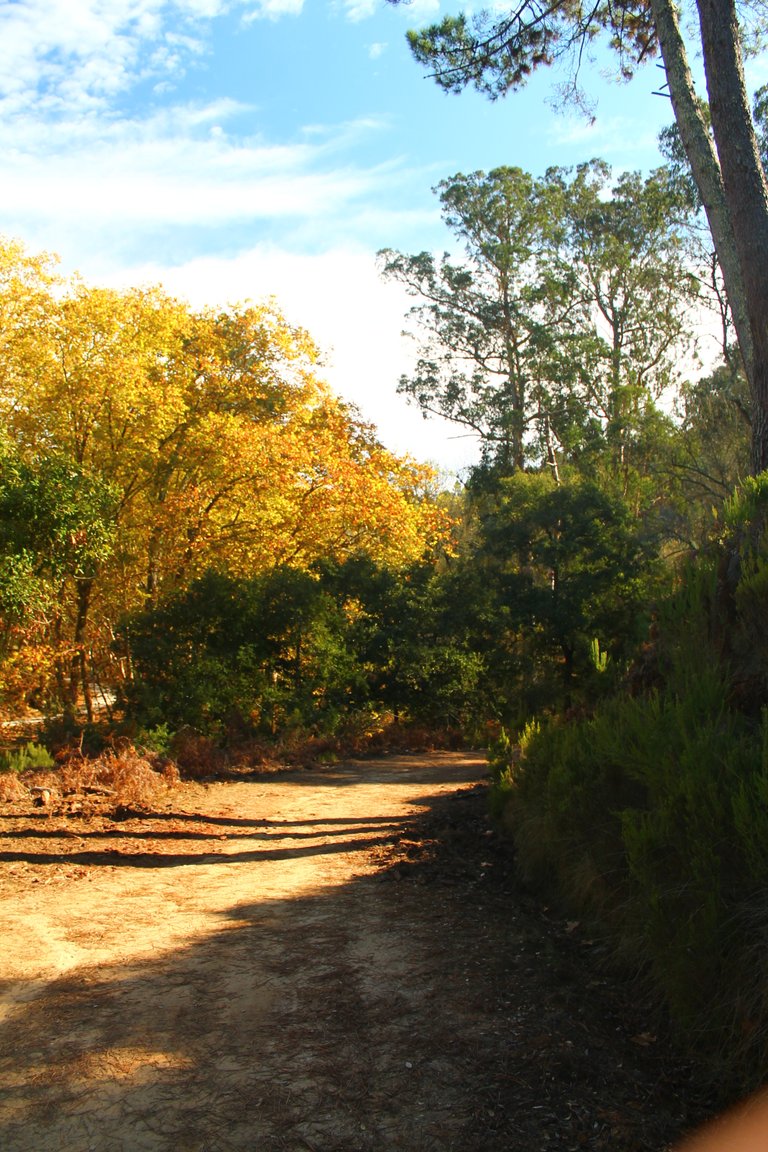 Beautiful landscape🚙🌼🧭
The characteristics of the park are surprising, it has a fence with more than 22 kilometers to surround about 1187 hectares of mountainous forest, in 1828 the park was divided into sections and one of the areas was exclusively for the military reserve! During the post I make mention of the animal biodiversity that is here but we cannot leave aside the plant species that we can also find!😮🌻🌺😏😳
Las caracteristicas del parque son sorprendentes tiene una cerca con mas de 22kilometros para rodear a unas 1187 hectareas de bosque montañoso, en 1828 el parque fue dividio en secciones y una de las areas fueron exclusiva para la reserva militar! durante el post hago mencion de la biodiversidad animal que hay aqui pero no podemos dejar aun lado las especies de plantas que tambien podemos encontrarnos!😊🌳🌴😜😜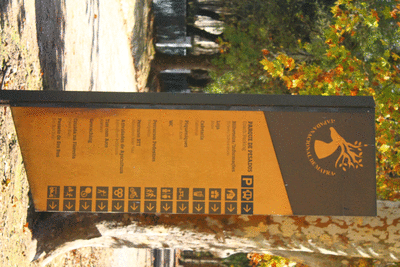 MY FIRST SIGHTING🚙🚩/MI PRIMER AVISTAMIENTO👨‍🏫🌄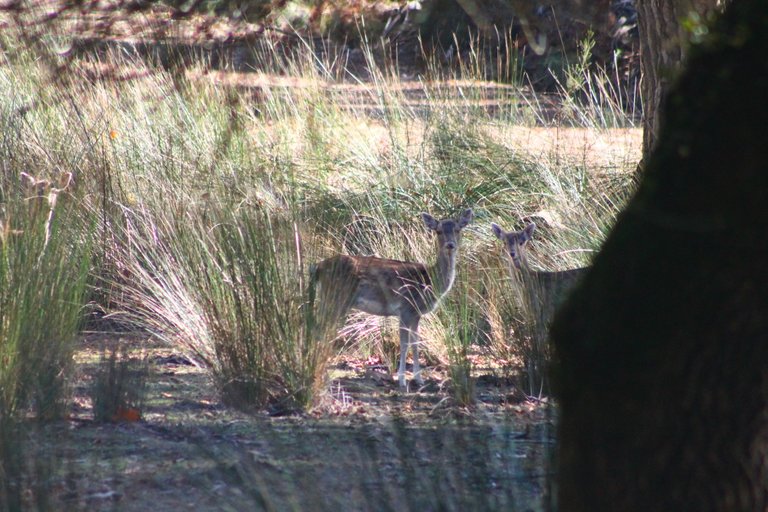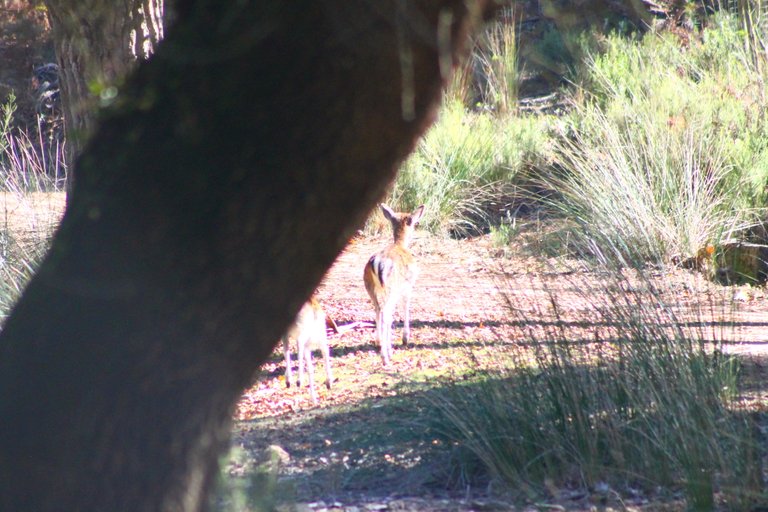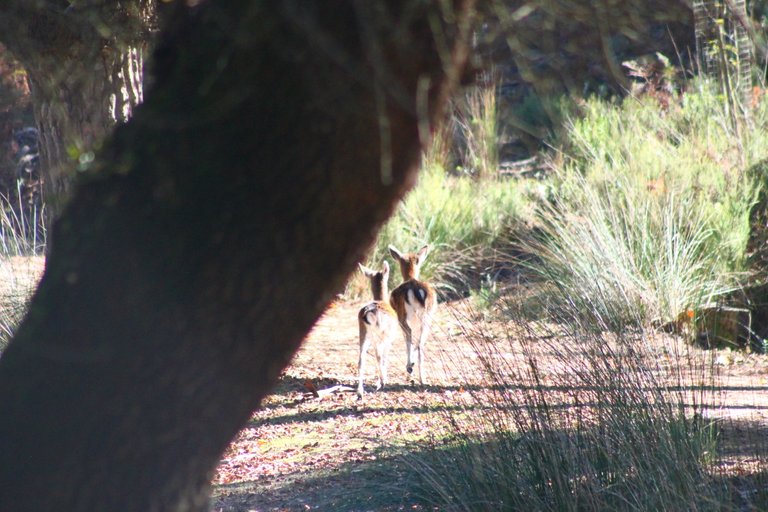 And it happened .... It didn't take long and I already photographed a female deer with her calf at about 600 meters! I think she was also a female, you have to be careful not to confuse the 2 species of deer that are in the park! the deer is (Cervus elaphus) and the other species (Cervus dama) the latter known by the common name of: fallow deer! I'll show you the comparison later!🦌🦌
Y vaya sucedio.... No paso mucho tiempo y ya fotografie a unos 600metros un venado hembra con su cria! creo que tambien era una hembra, hay que tener cuidado con no confundir las 2 especies de venados que hay en el parque! el venado es (Cervus elaphus) y la otra especie (Cervus dama) este ultimo conocido con el nombre comun de: gamo! mas adelante te muestro la comparacion!📸📷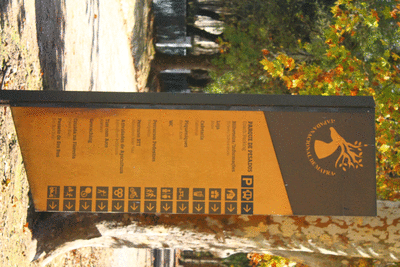 FOLLOW THE FOOTPRINTS🚙🚩/SIGUE LAS HUELLAS👨‍🏫🌄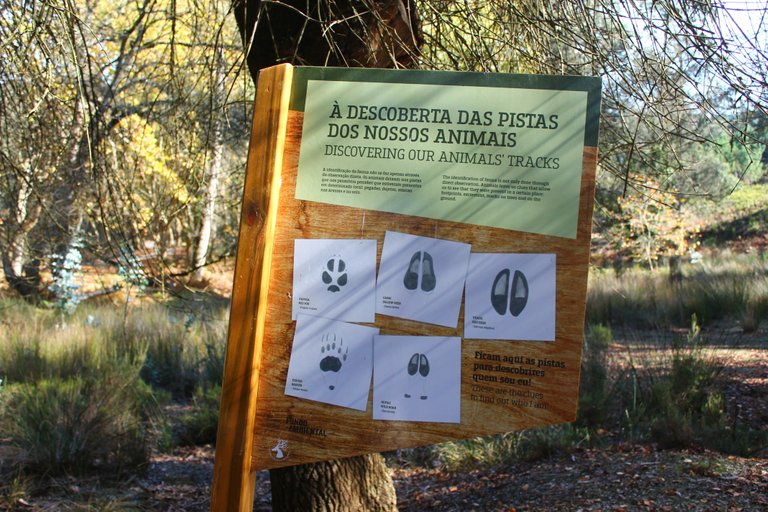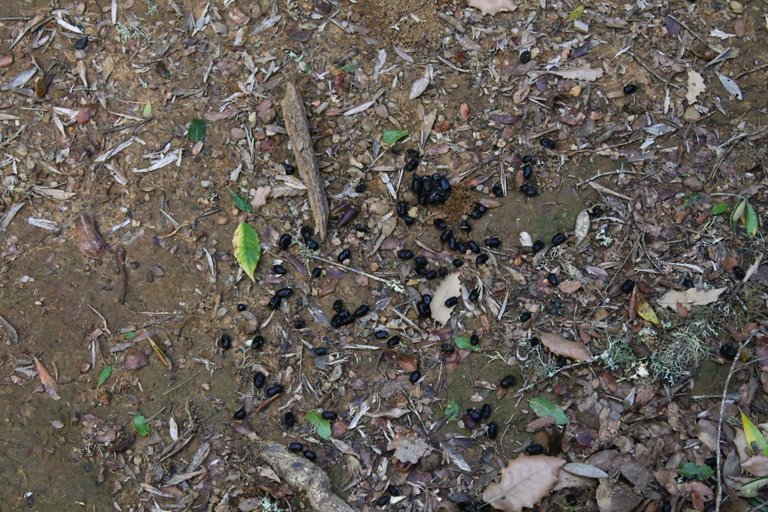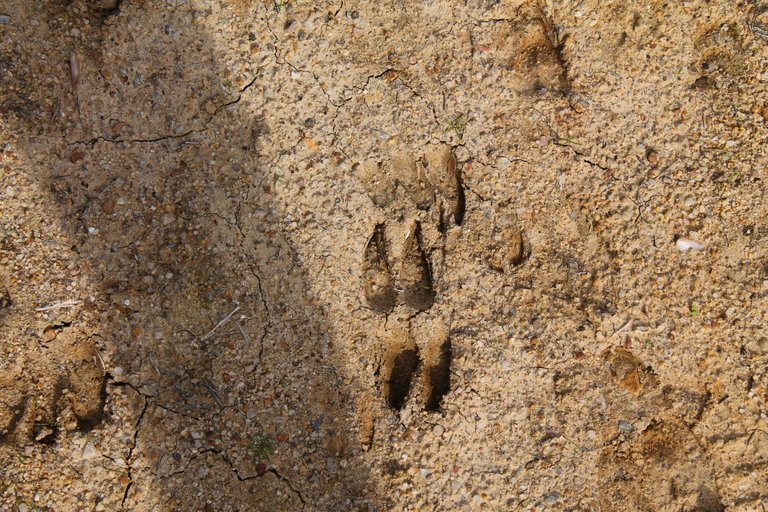 This part is very exciting because entering you are given a guide with bibliographic references to look for deer and other wild animals according to their footprint! all animals always leave traces, over time we become experts recognizing a species just by looking at its footprint! the excrement also tells us if it is a herbivore, predator, omnivore! so you can play detective in this nature reserve!🦌🧐🤓
Esta parte es muy excitante porque entrando te dan una guia con referencias bibliografica para buscar a los venados y otros animales salvajes segun su pisada! todos los animales siempre dejan rastros, con el tiempo nos volvemos expertos reconociendo una especie con tan solo ver su pisada! el excremento tambien nos dice si se trata de un herviboro, depredador, omnivoro! asi que puedes jugar a ser detective en esta reserva natural!🐾🐾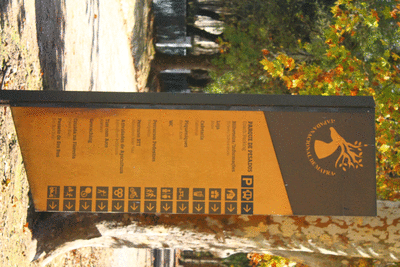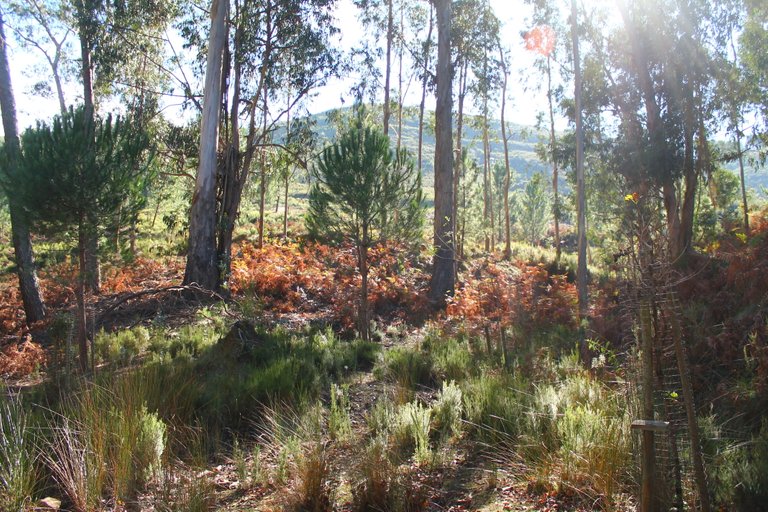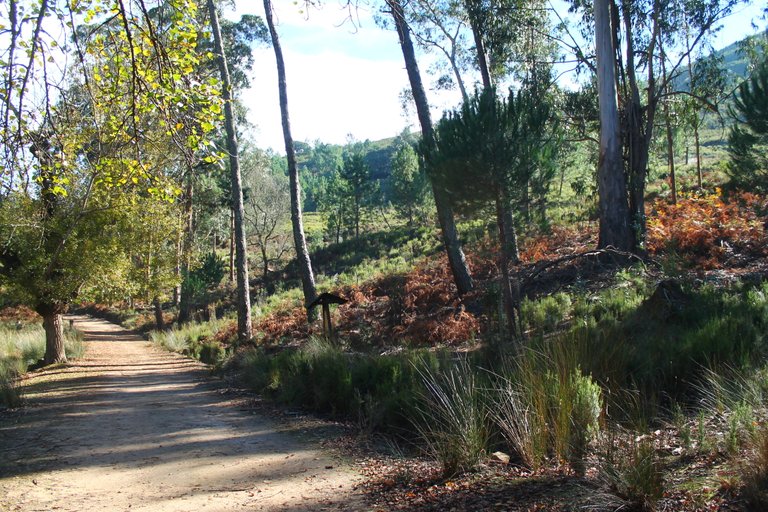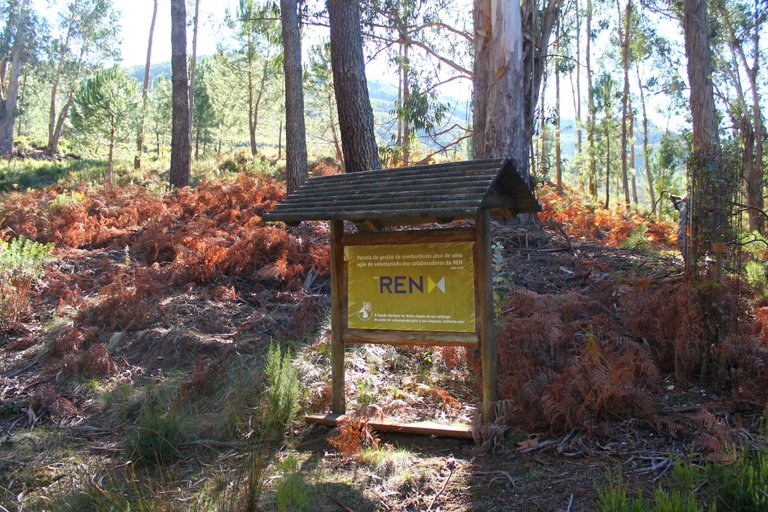 Beautiful landscape🚙🌼🧭
Little by little we are leaving the camping area or the base camp! and we go further into the mountain, and we realize because the landscape begins to change and everything is more natural, it is clearly seen that the institution tries to keep the park as natural as possible, only doing some planting of trees, it is something common in the country because in summer there are many fires!😮🌻🌺😏😳
Poco a poco vamos dejando la zona de camping o el campo base! y nos adentramos mas a la montaña, y nos damos cuenta porque el paisaje comienza a cambiar y todo es mas natural, se ve claramente que la institucion trata de mantener al parque lo mas natural posible, solo realizando algunas siembras de arboles, es algo comun en el pais porque en verano suceden muchos incendios!😊🌻🐦😜😜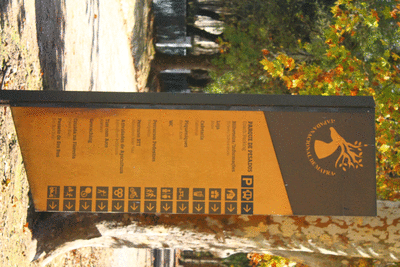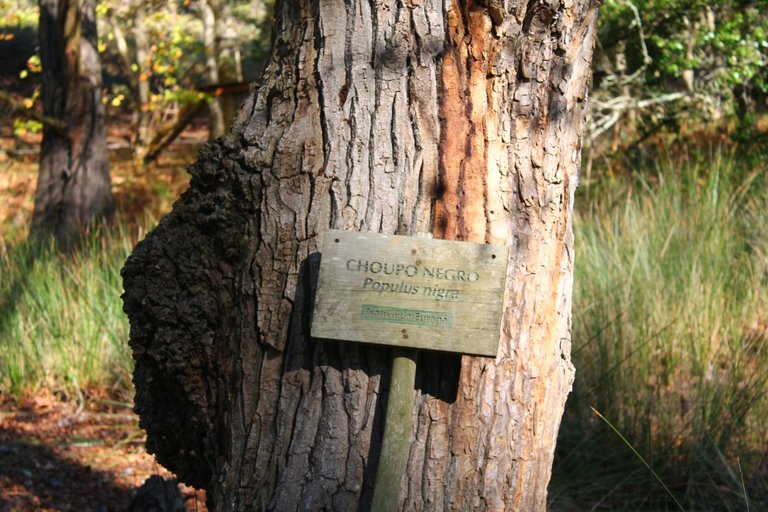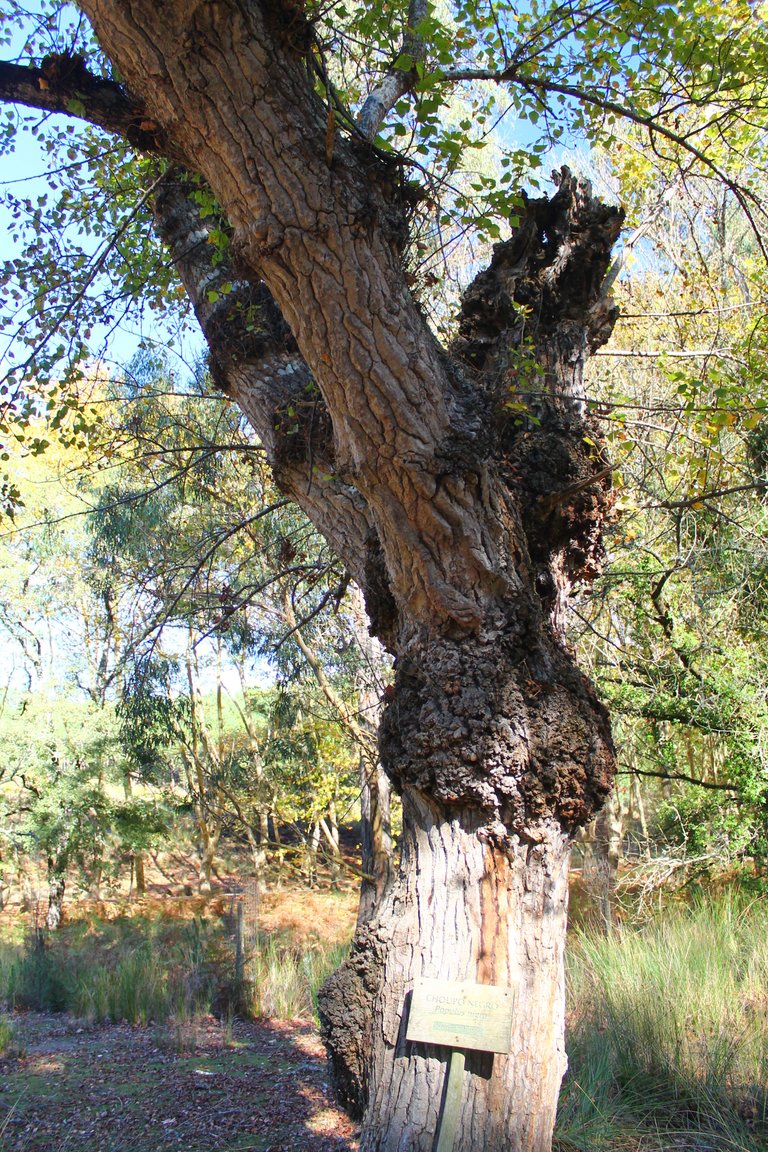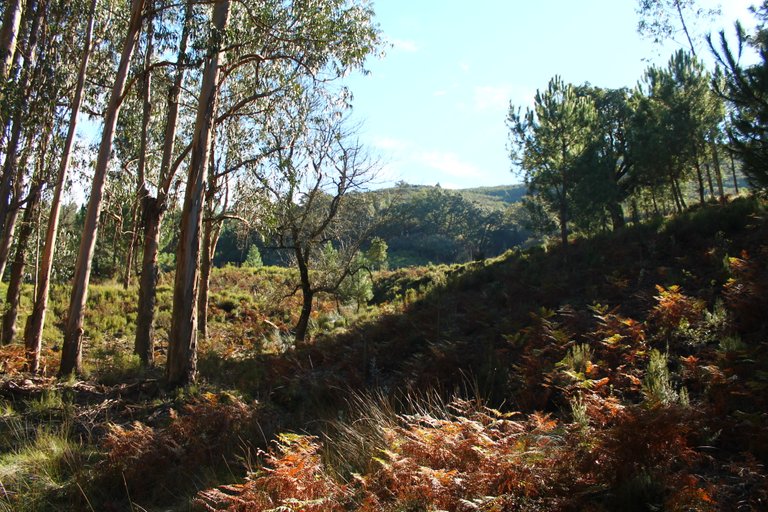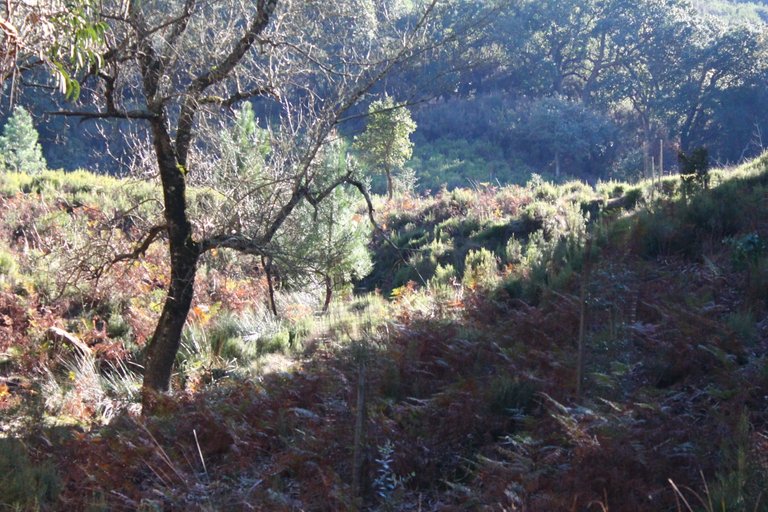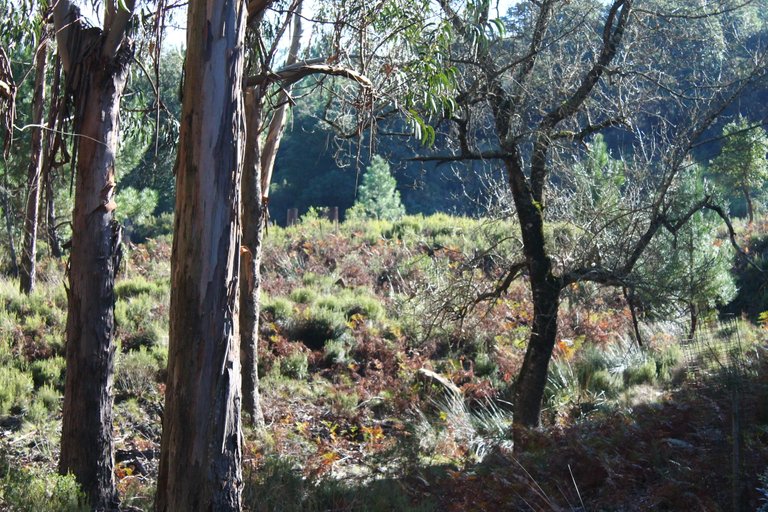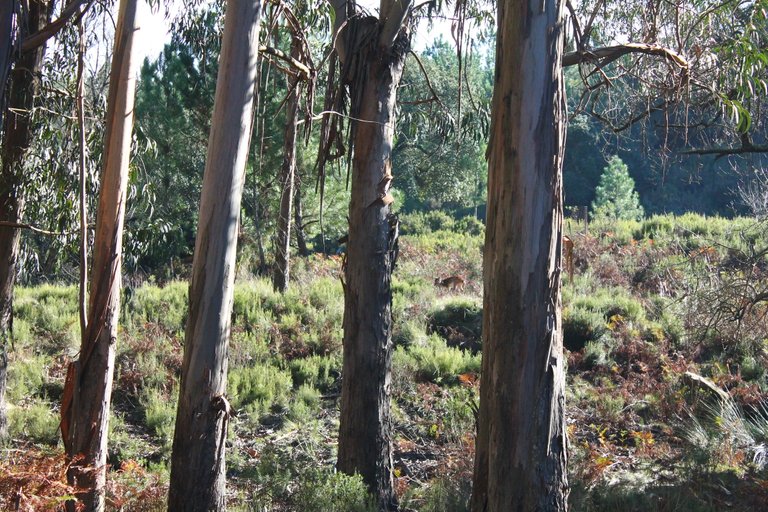 The name as such "Tapada de Mafra" was created in the 17th century, this was when King Joao V was in the crown of Portugal, he was a very active king on a cultural and scientific level! I create many things of important interest in Portugal and if I am not mistaken I also created the Vasco de Gama aquarium, the second oldest in the world!💂‍♂️🏰
El nombre como tal de "Tapada de Mafra" fue creado en el siglo 17, esto fue cuando el Rey Joao V estaba en la corona de Portugal, fue un rey muy activo a nivel cultural y cientifico! creo muchas cosas de interes importante en Portugal y si no me engaño tambien creo el acuario de Vasco de Gama, el segundo mas antiguo del mundo!👸👸🤴🤴🤴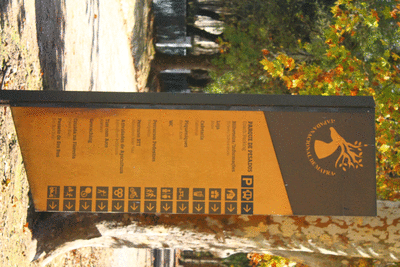 A BEAUTIFUL EXEMPLARY OF (CERVUS DAMA)🚙🚩/UN HERMOSO EJEMPLAR DE (CERVUS DAMA)👨‍🏫🌄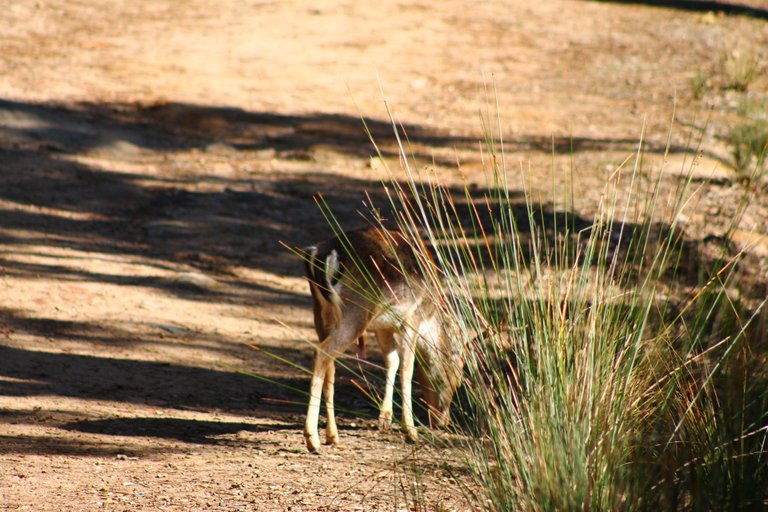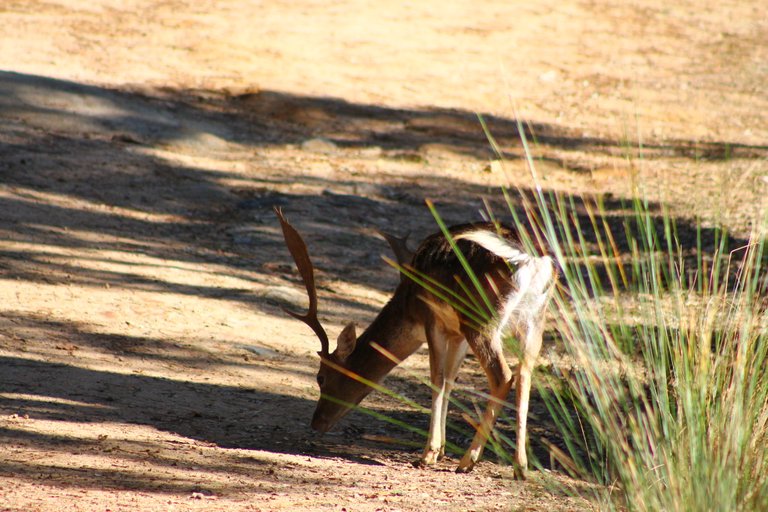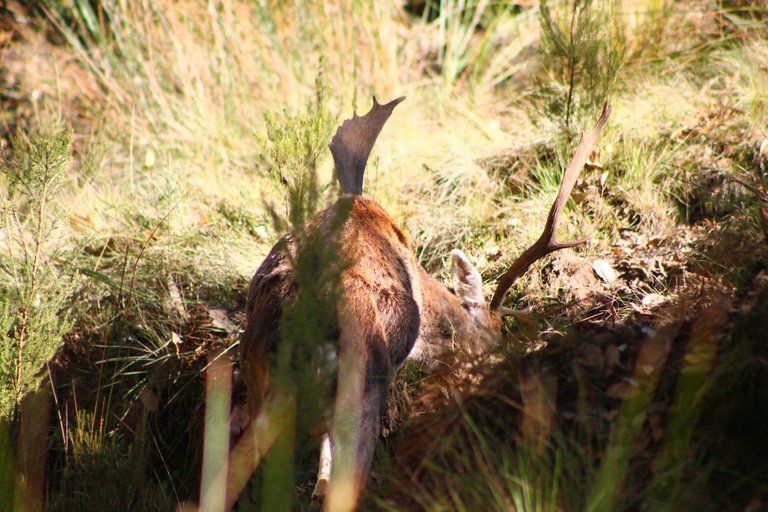 wuowww !! I was very excited when I saw this specimen that he did not care about my presence near him! It is a "Cervus dama" or in Portuguese: "Gamo" is a male I would say adult because of the size of his horns! they annually shed their horns for new ones, they are active in the afternoon and their diet is herbivorous and we can see them normally eating grass or resting with their young, I rarely saw them solitary, they are always in herds!🦌🦌🚹
wuowww!! quede muy excitado cuando vi este ejemplar que no le importaba mi presencia cerca de el! es un "Cervus dama" o en Portugues: "Gamo" es un macho diria que adulto por el tamaño de sus cuernos! ellos anualmente mudan sus cuernos por otros nuevos, son activos de tarde y su dieta es herbivora y podemos verlos normalmente comiendo pasto o descansando con sus crias, raramente los vi solitarios, siempre estan en manadas!💥💥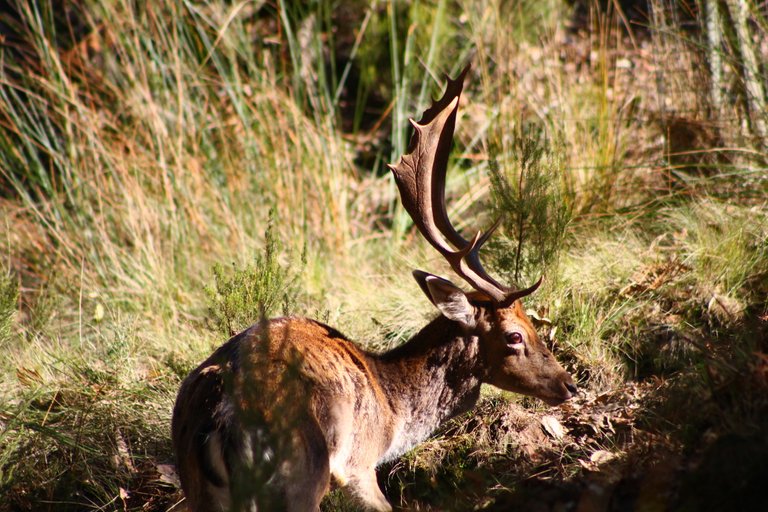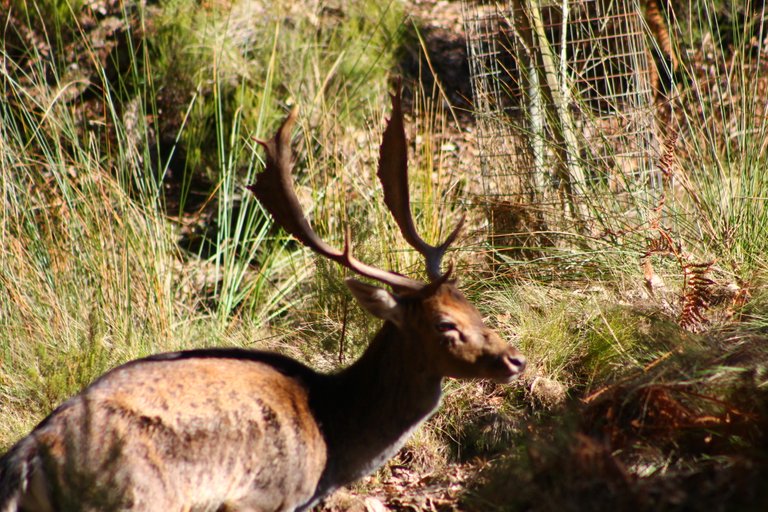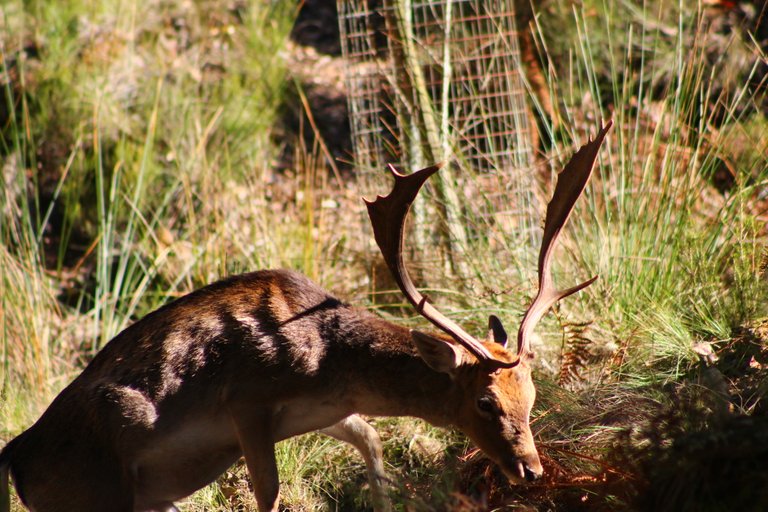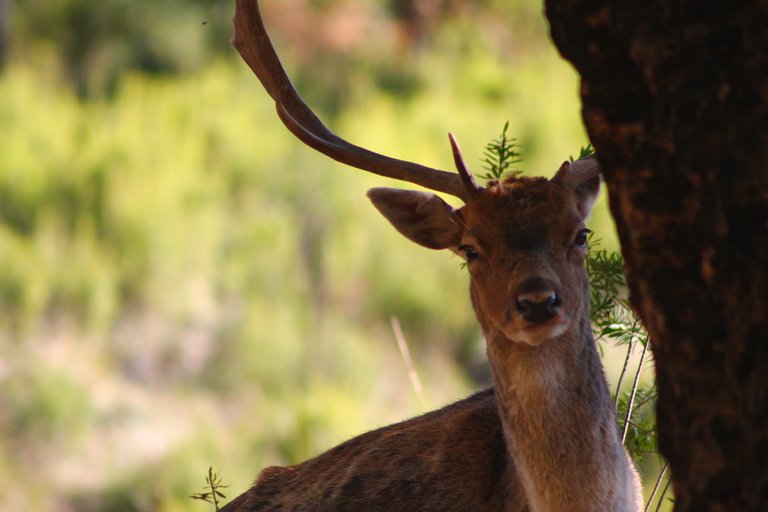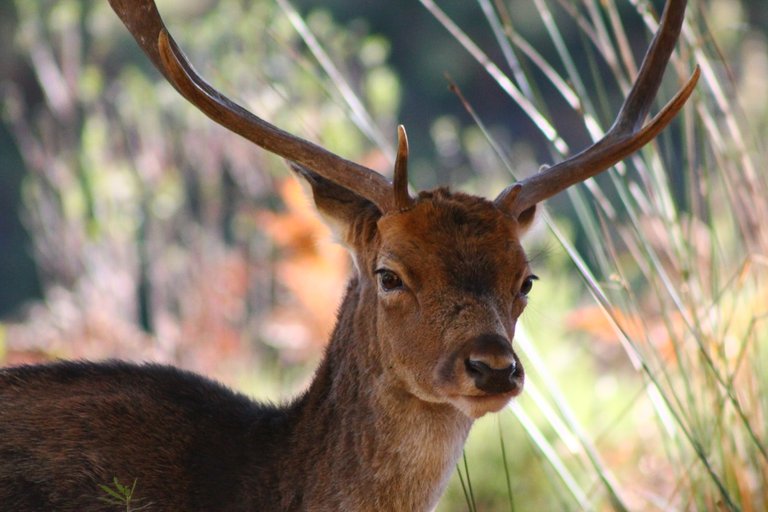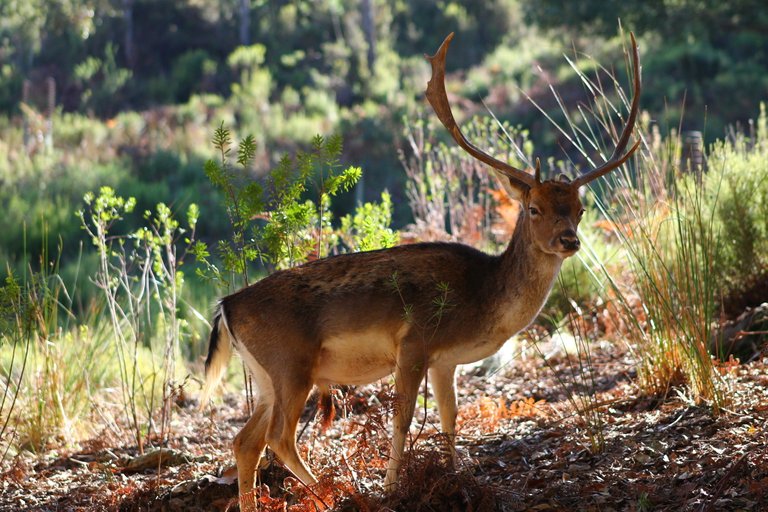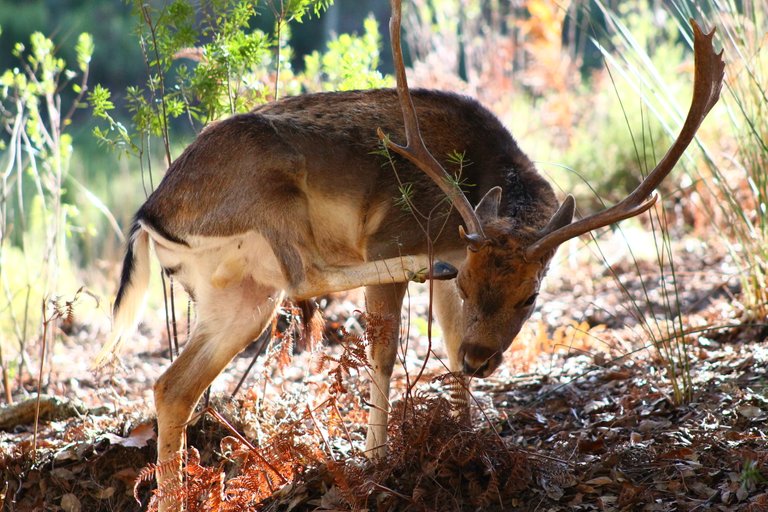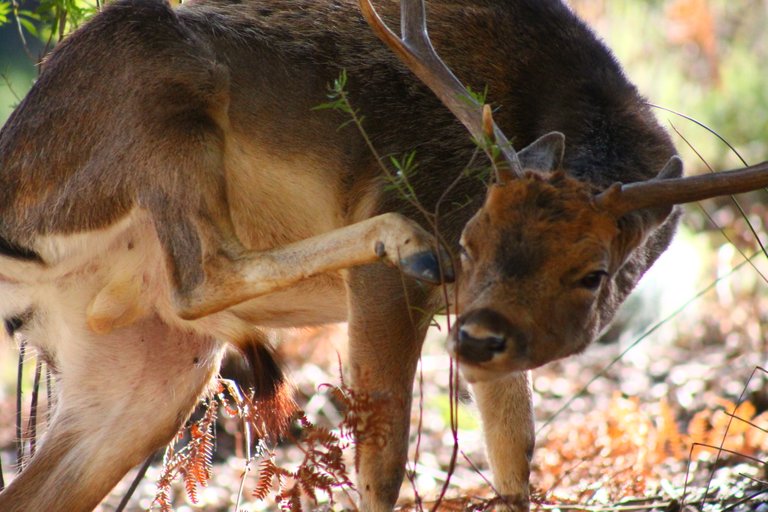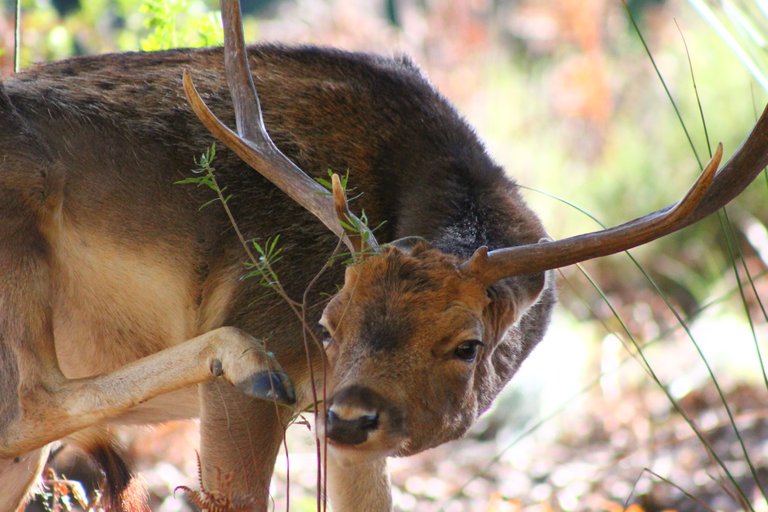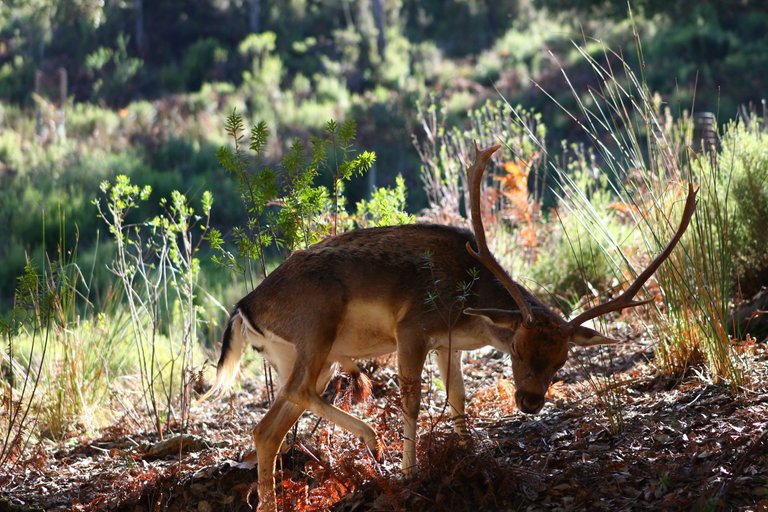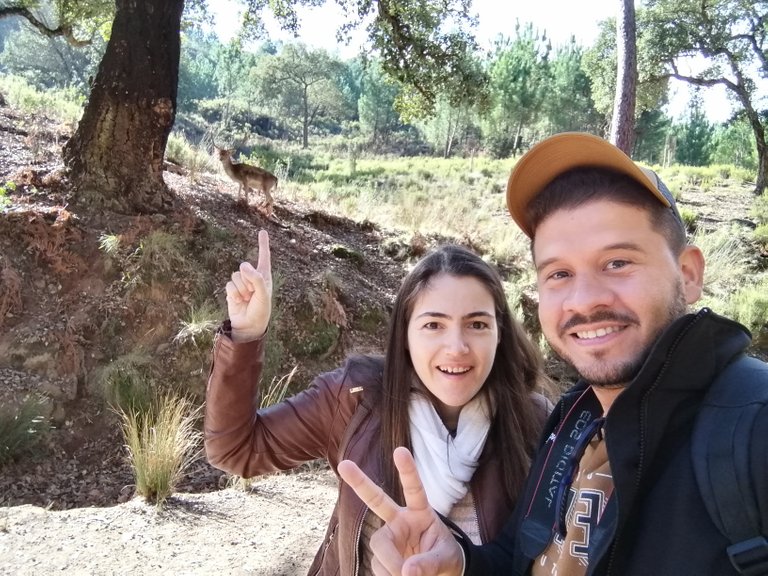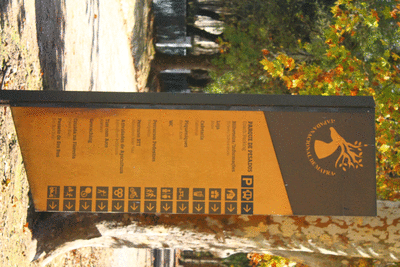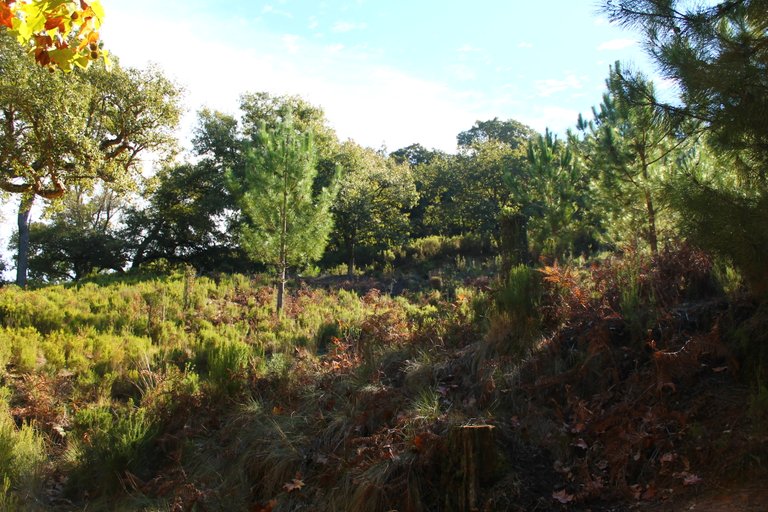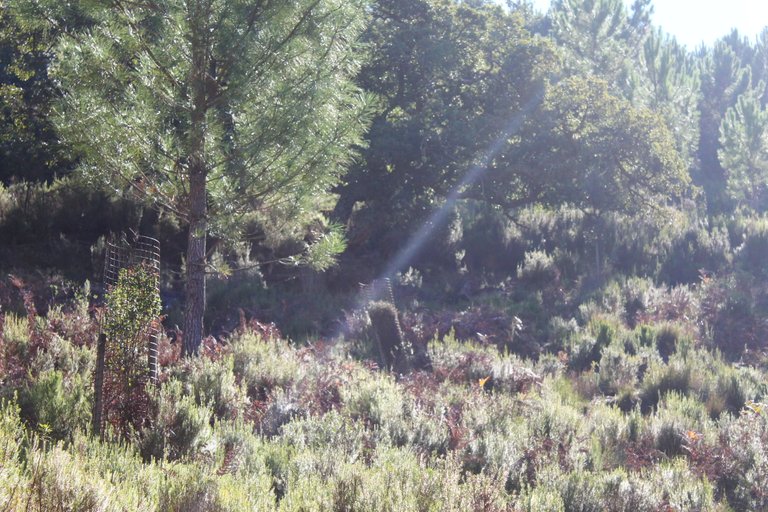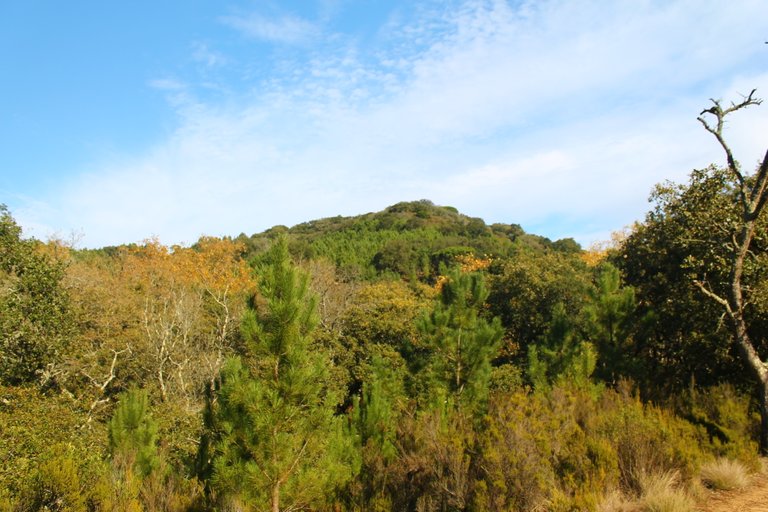 What a great experience it was to see a GAMO up close in the wild, I remember that years ago they were common in the Sierra da Arrabida, but little by little they were displaced by man and tourism and became a relic! and to see them we must go to Tapada da Mafra!😥😣
Que gran experiencia fue ver de cerca un GAMO en habitat salvaje, recuerdo que años atras eran comunes de la sierra da arrabida, pero poco a poco fueron desplazados por el hombre y el turismo y pasaron a ser una reliquia! y para verlos debemos ir a la tapada de mafra!😲😨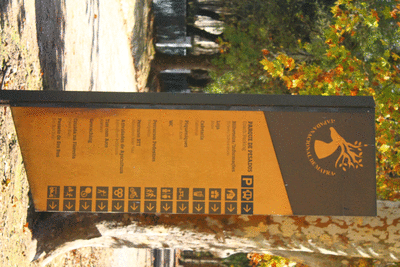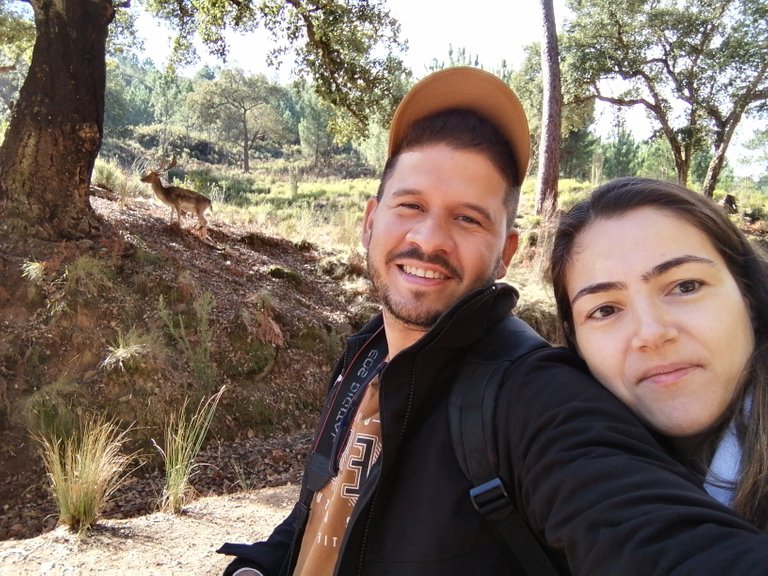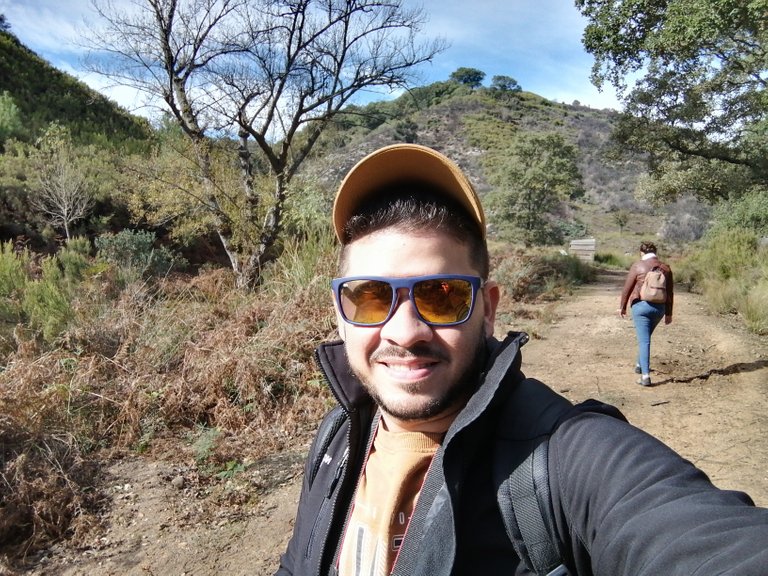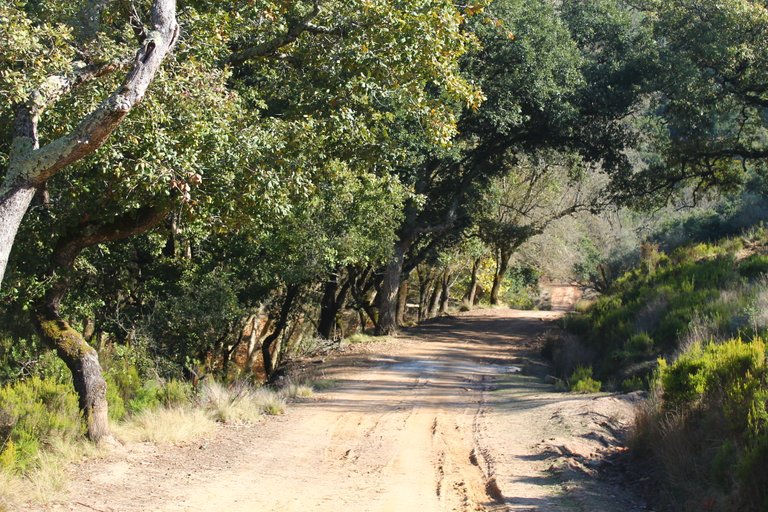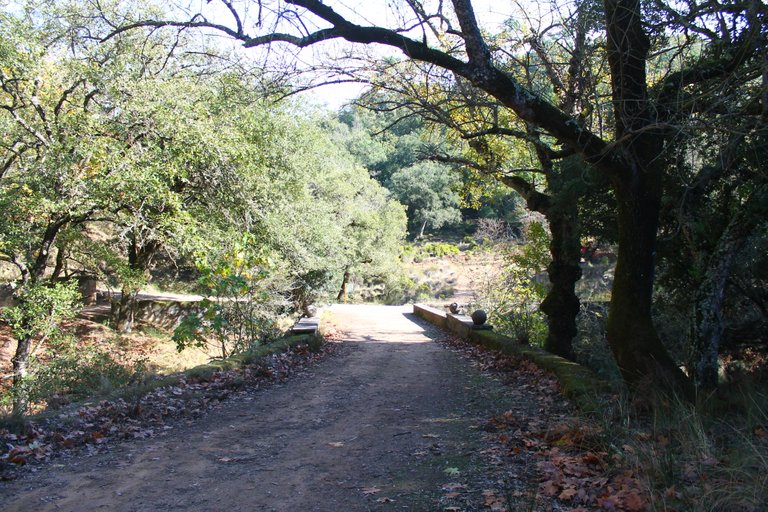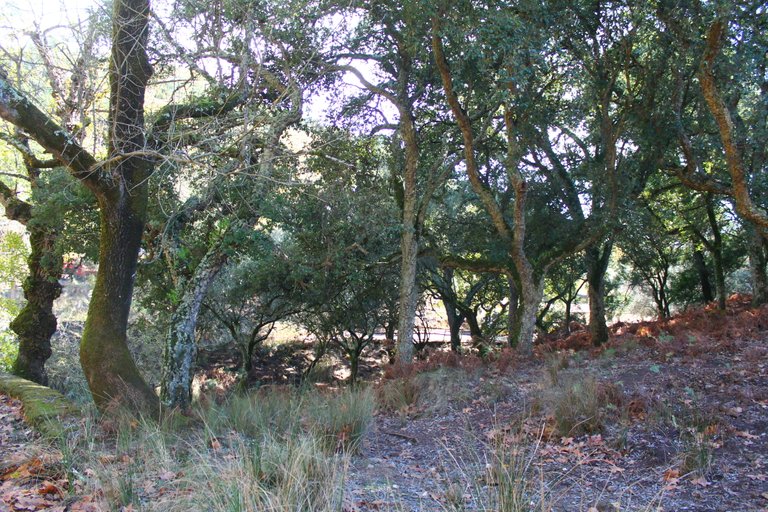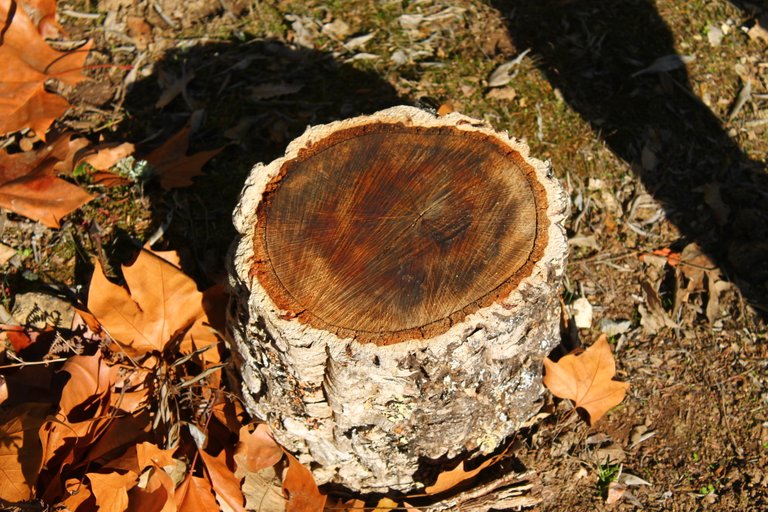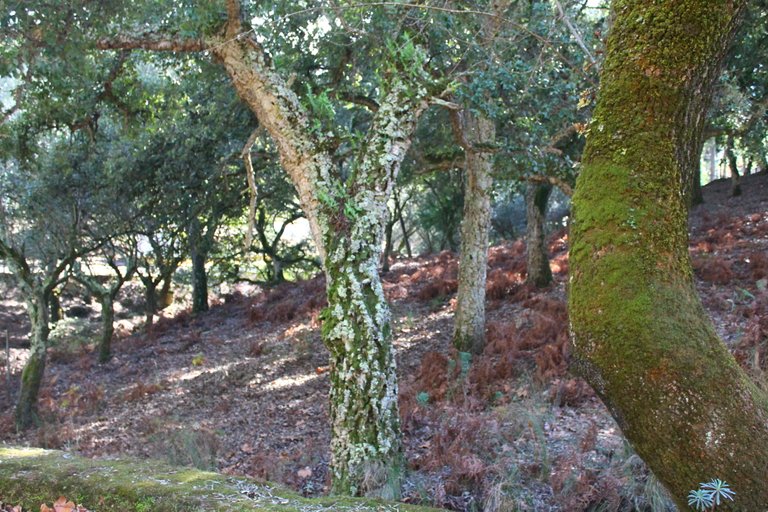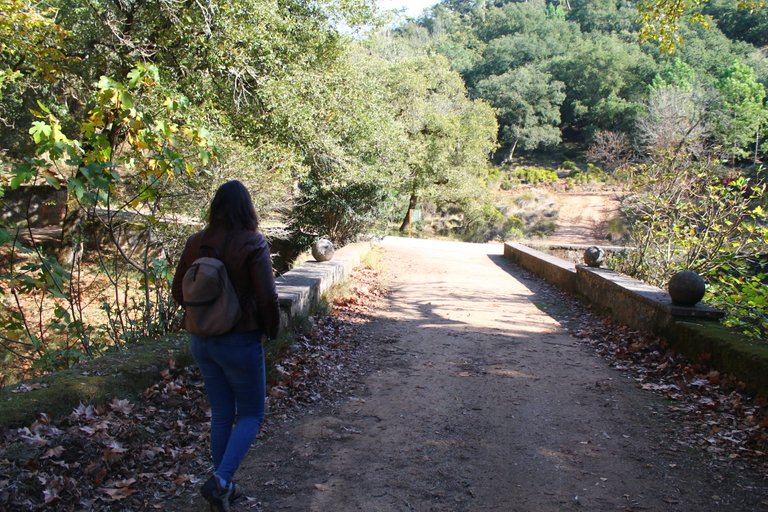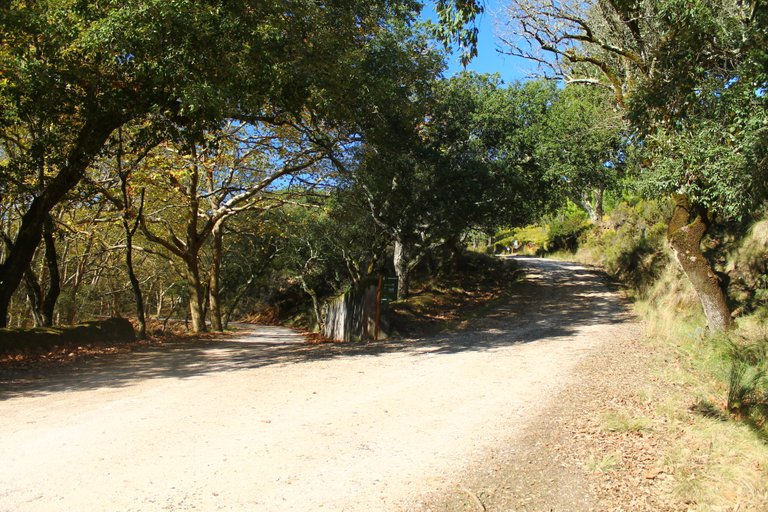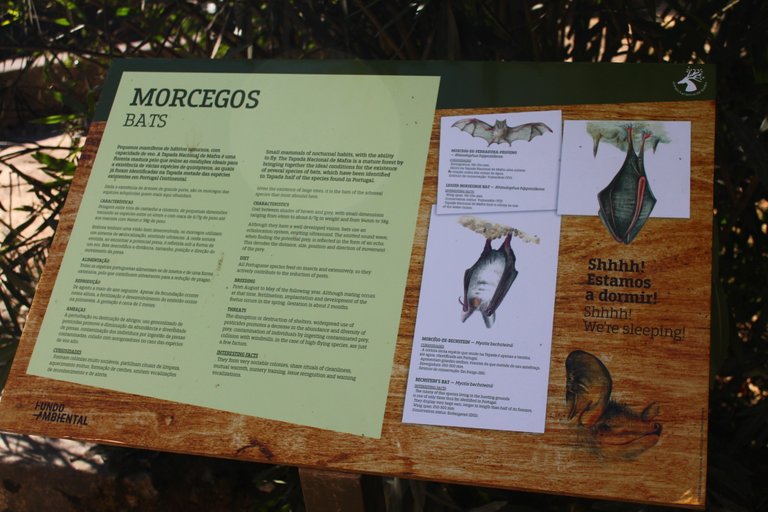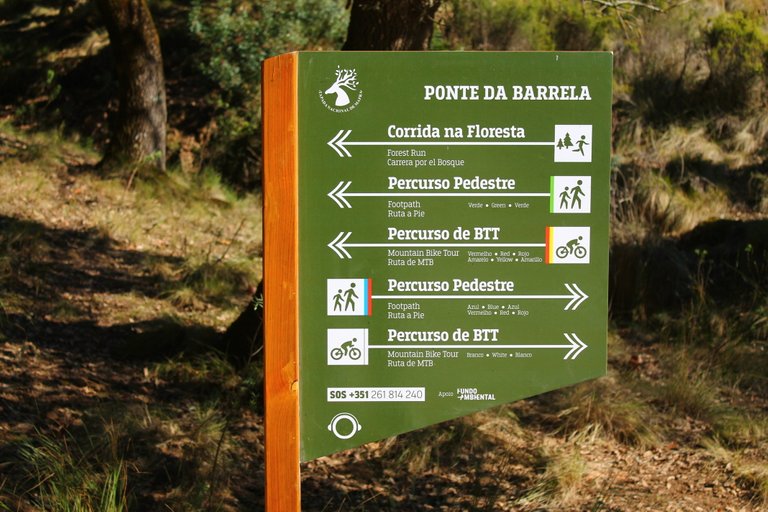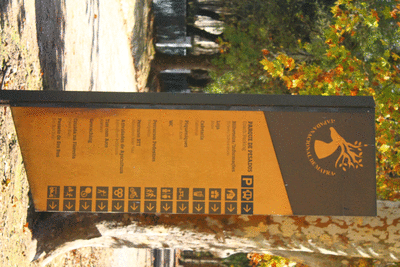 VISIT THE MUSEUM🚙🚩/VISITA AL MUSEO👨‍🏫🌄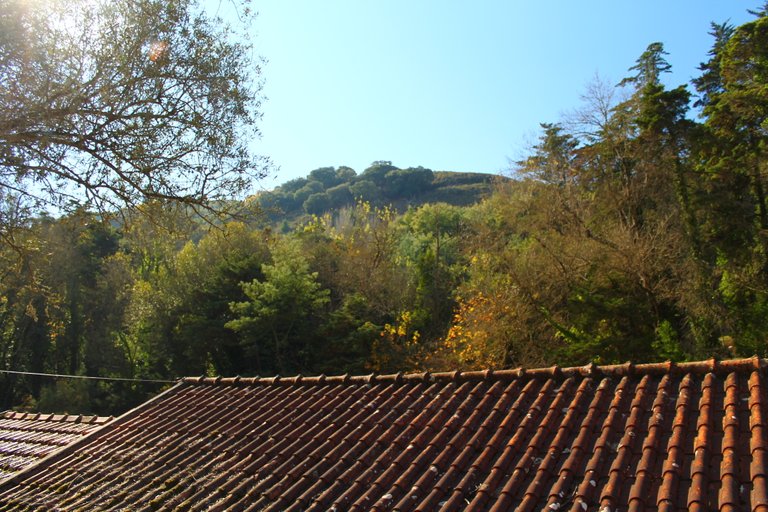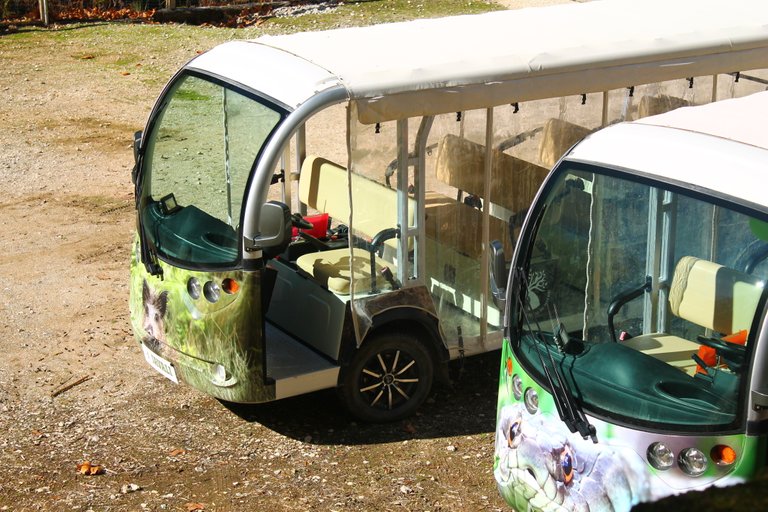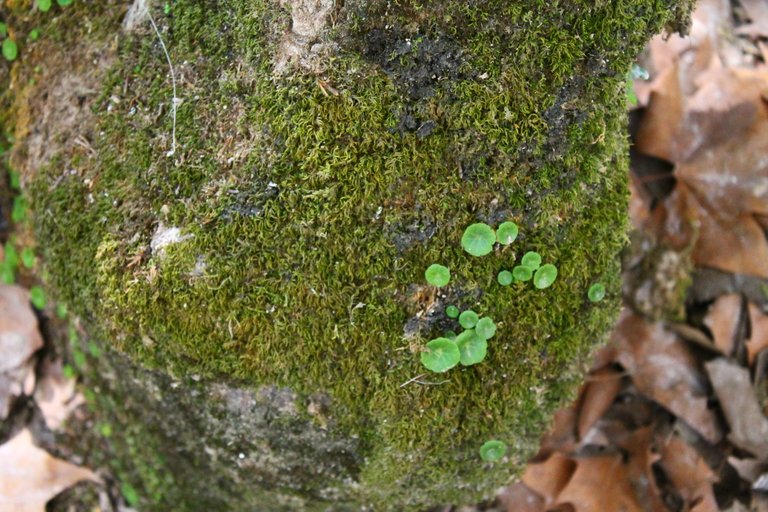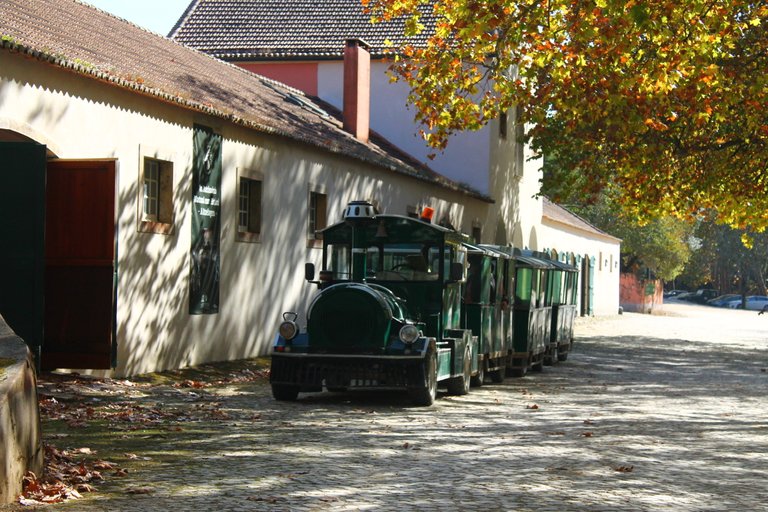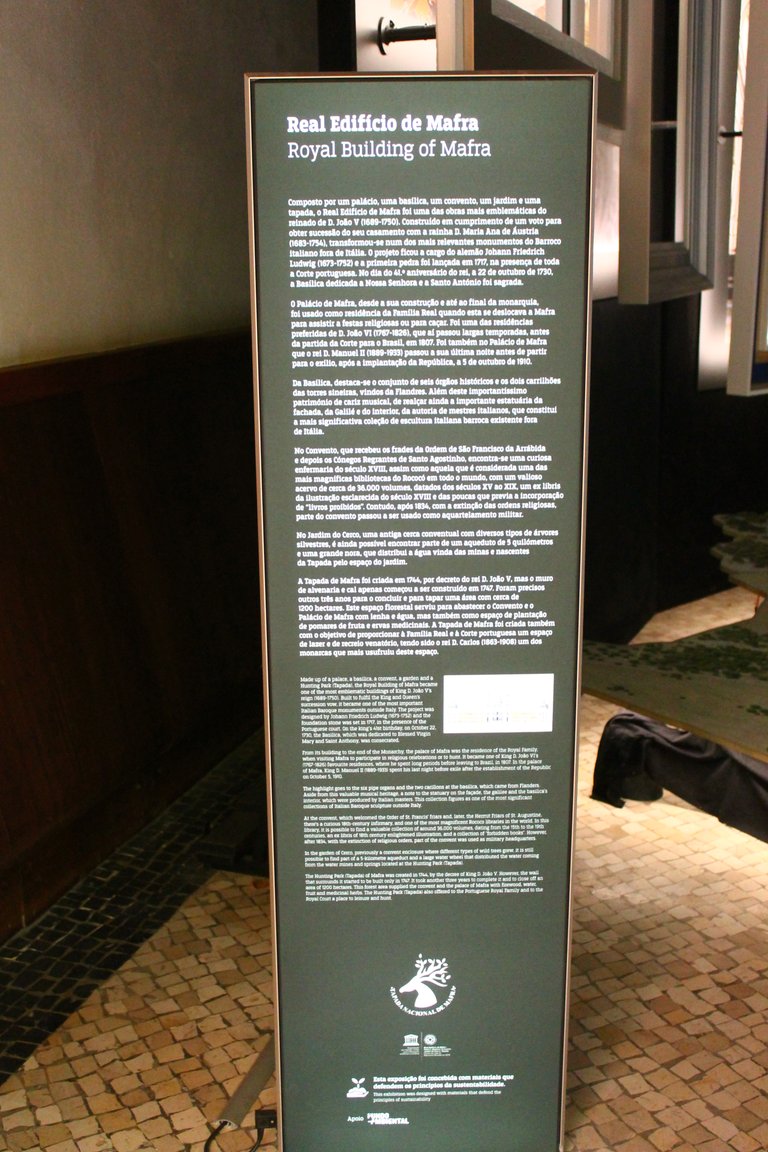 When we pay for our ticket we have free access to a small area where some very old houses are preserved that were where the kings ate after hunting the animals, some of them also slept here since it was a very long trip from Lisbon to Mafra in that epoch! apart we enter the museum where they show us old cars and the map of the natural reserve!🤯😬
Cuando pagamos por nuestro billete tenemos acceso gratis a una pequeña zona donde se preservan unas casas muy antiguas que eran donde comian los reyes luego de cazar los animales, tambien algunos de ellos dormian aqui ya que era un viaje muy largo de Lisboa a Mafra en esa epoca! aparte entramos al museo donde nos exhiben carros antiguos y el mapa de la reserva natural!🏠🏛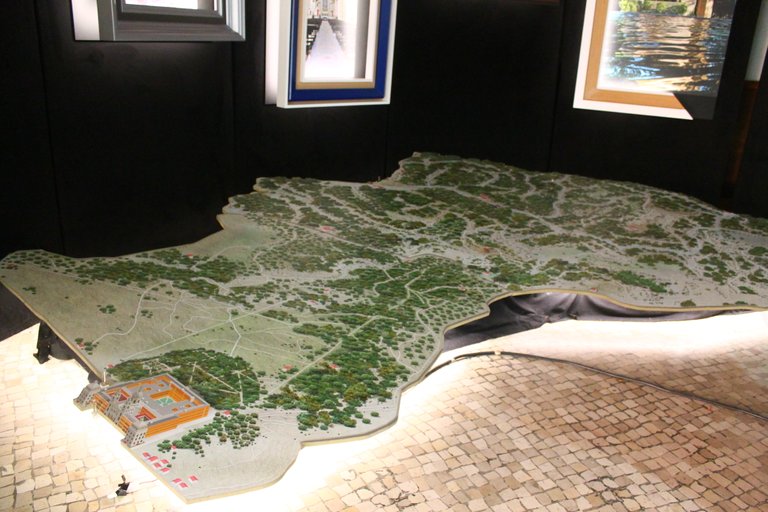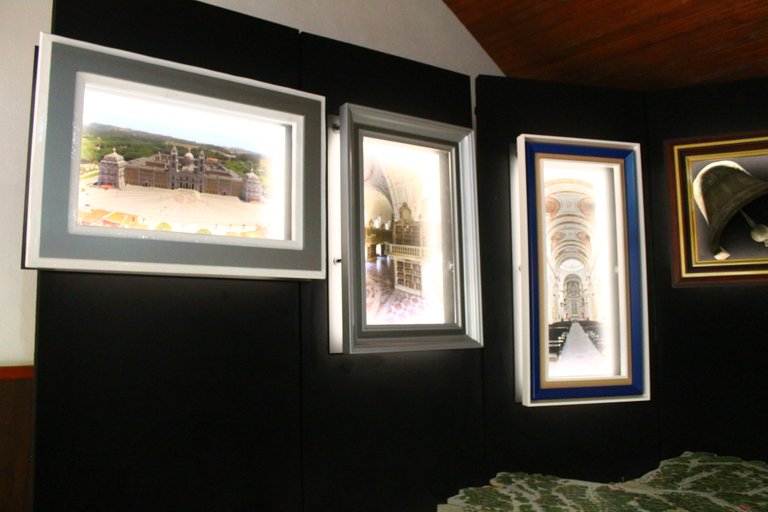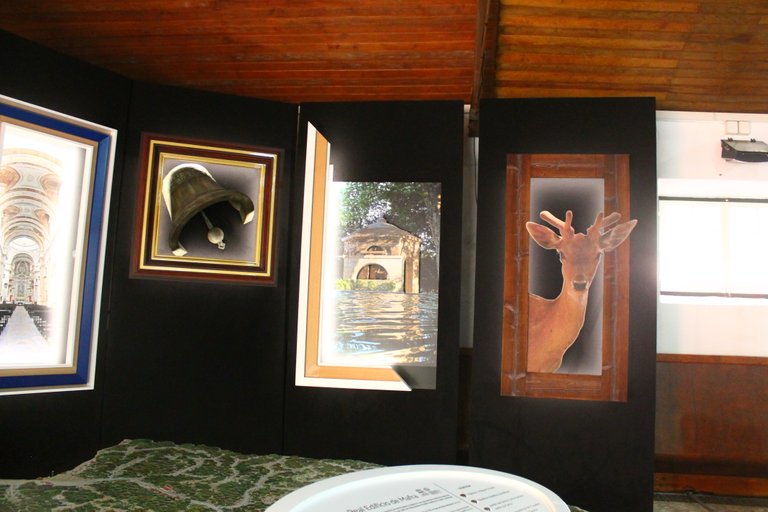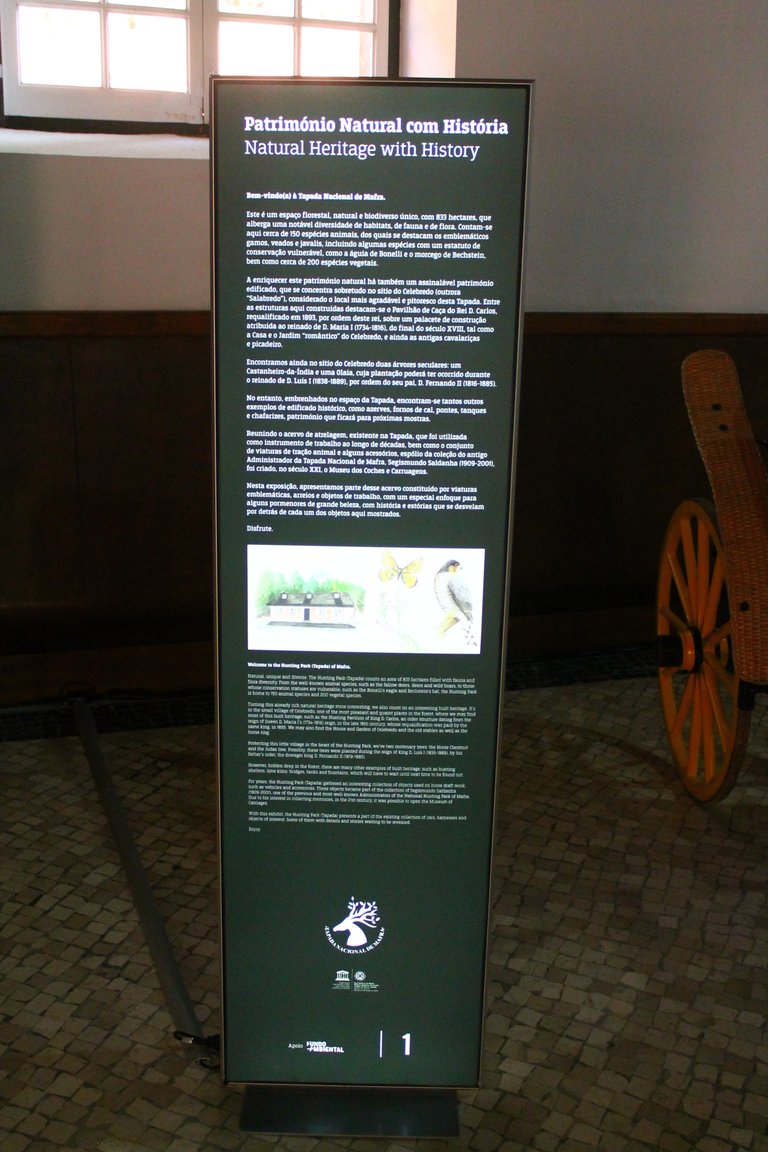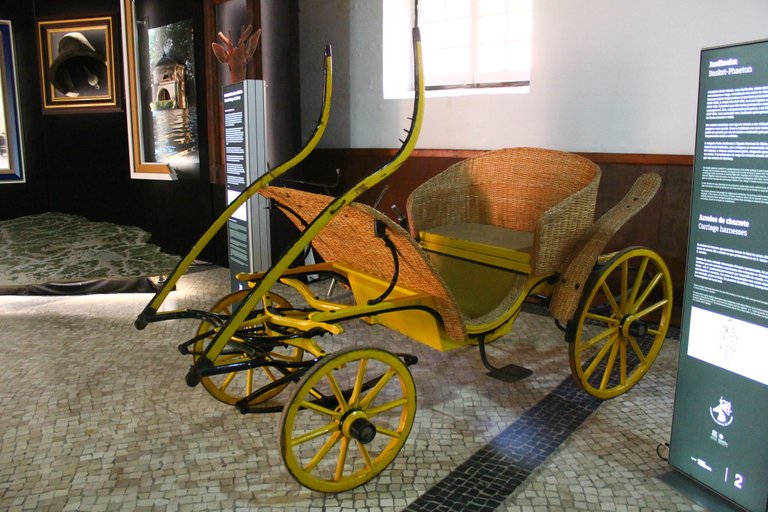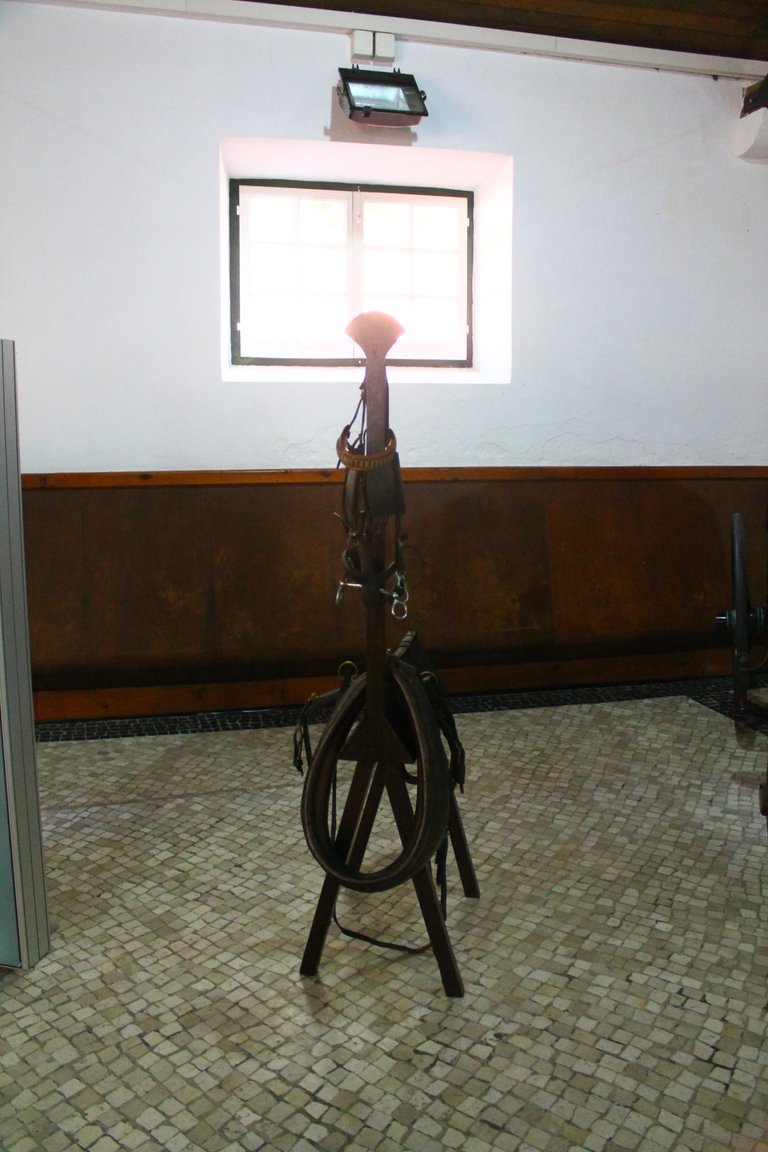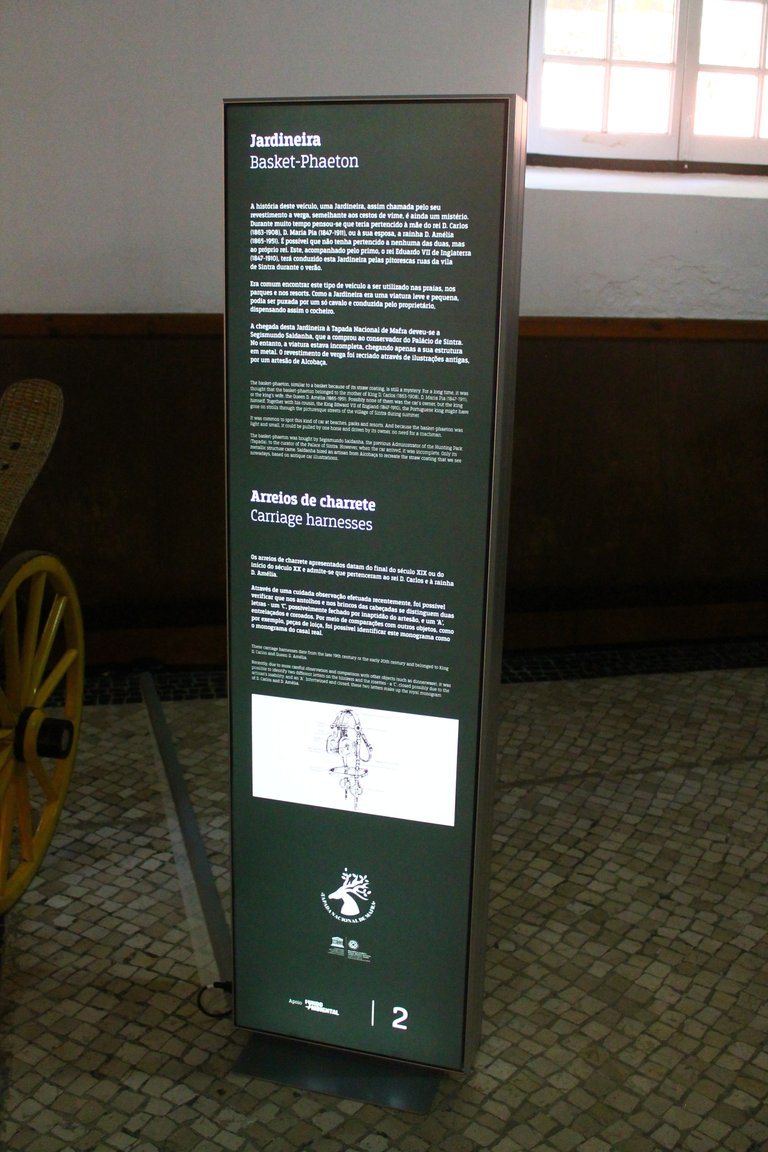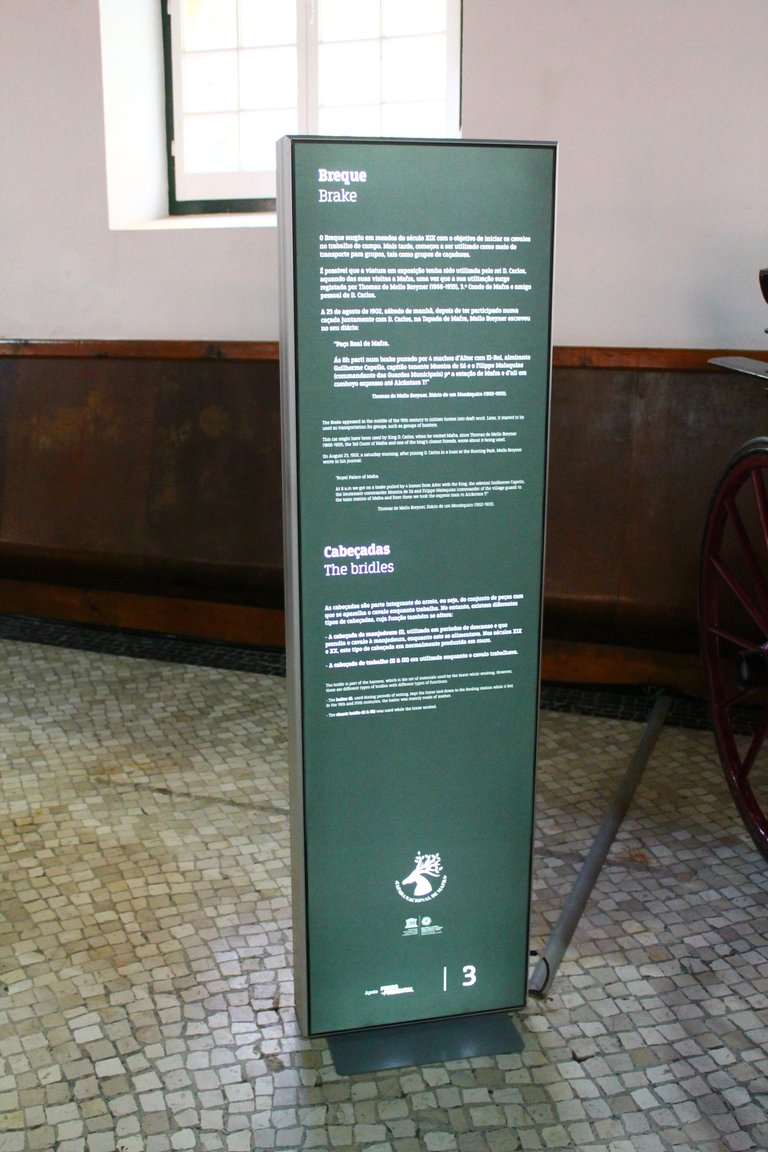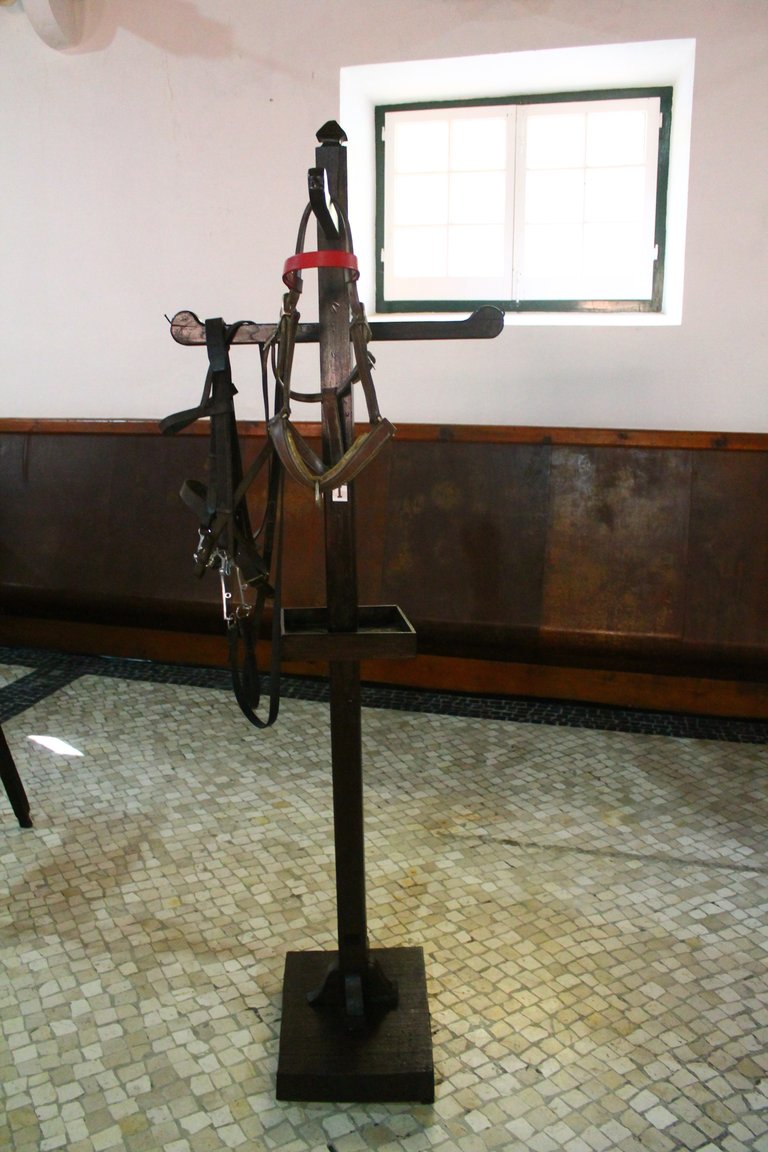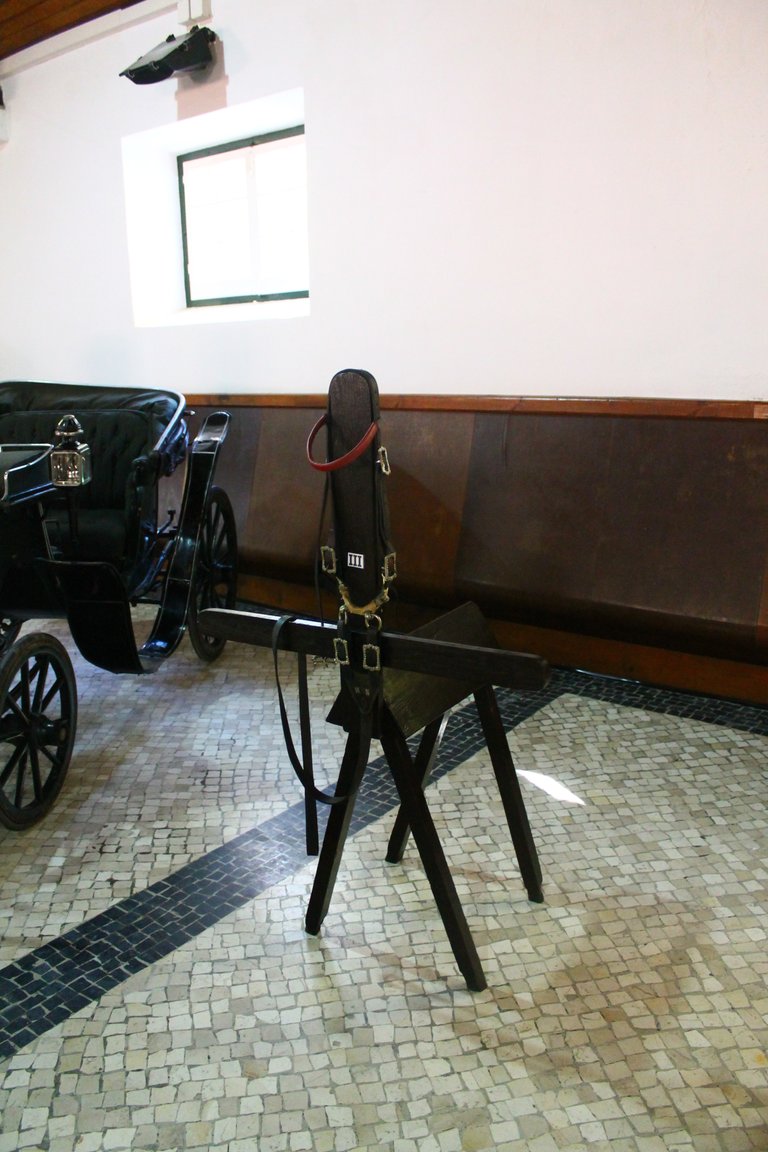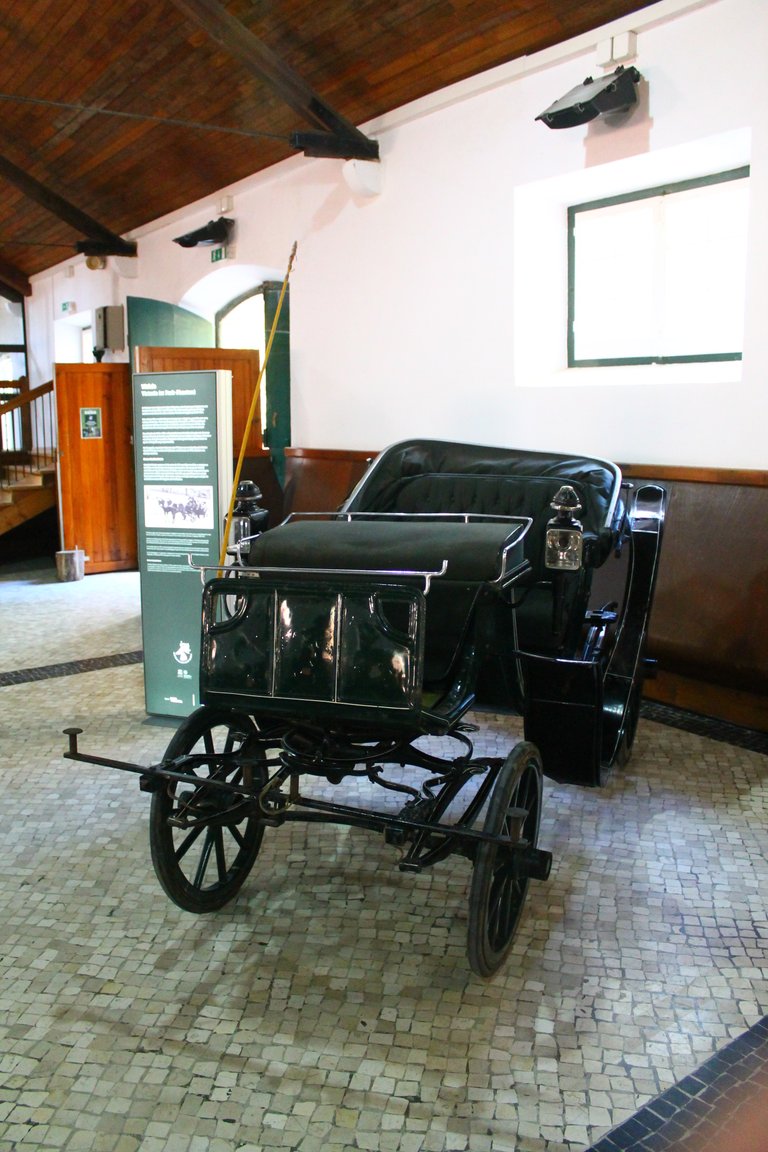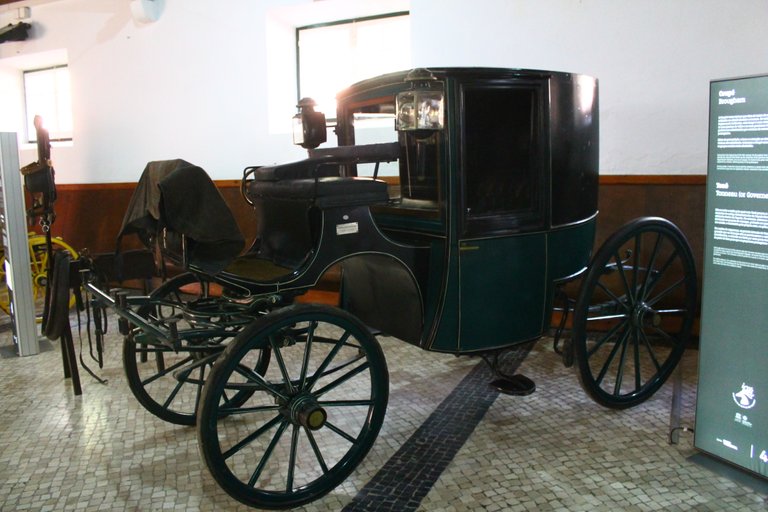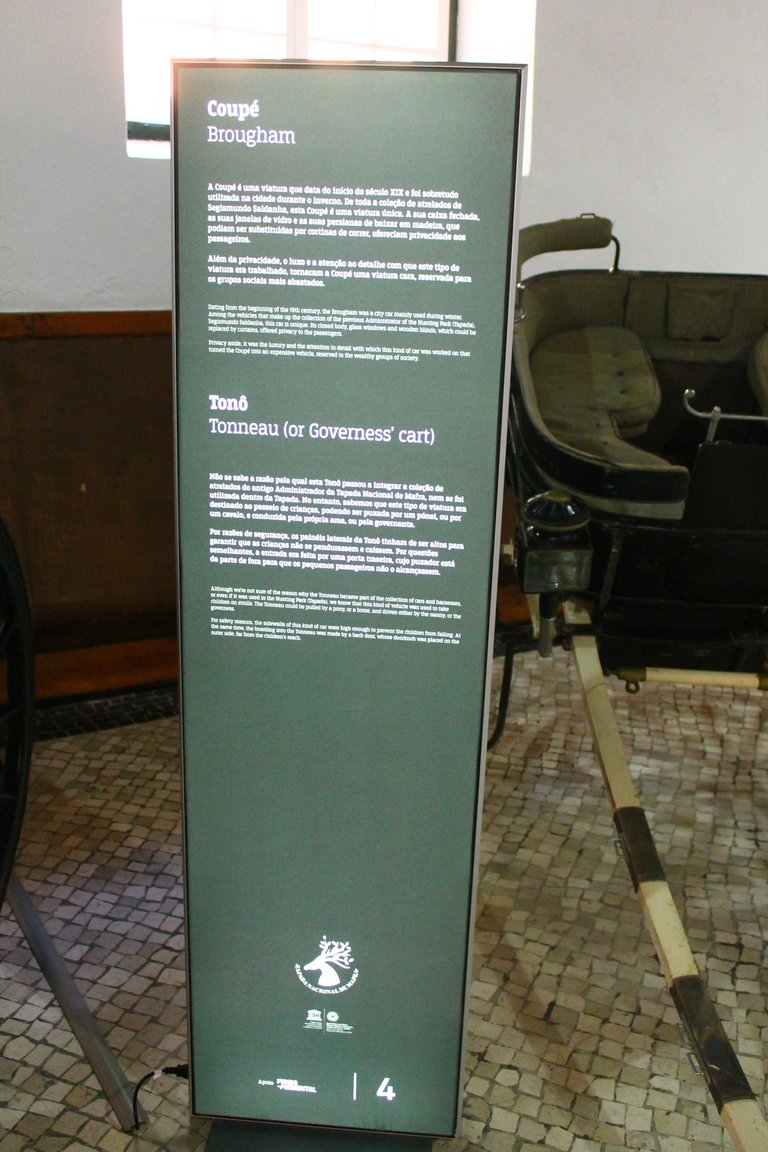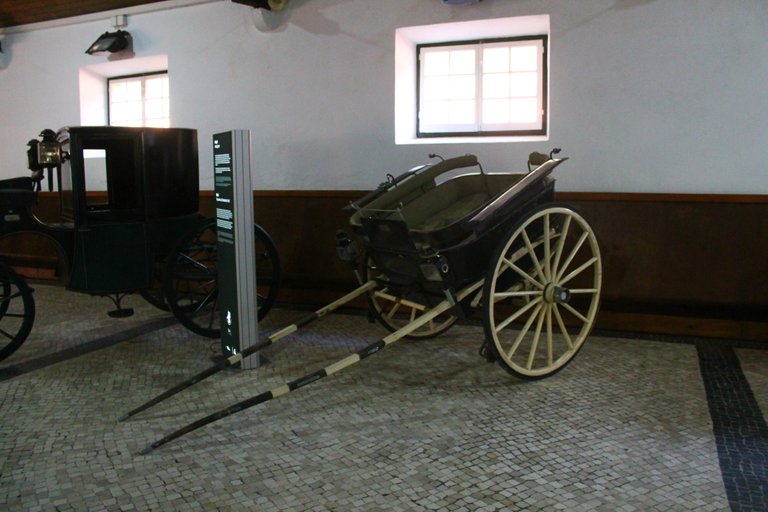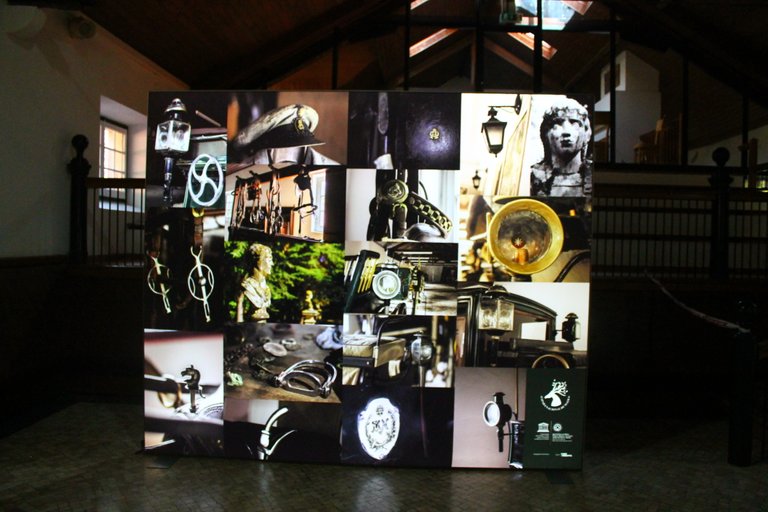 Among the typical fauna of the park we can find the GAMOS, the deer, some mountain foxes, some mustelids, and finally the strangest and most difficult to see for their nocturnal habit the nurseries! birds of all kinds including some large birds of prey!🐴🦌🐆🐅🐈
Entre la fauna tipica del parque podemos encontranos los GAMOS, los venados, algunos zorros de montañas, algunos mustelideos, y por ultimo el mas extraño y dificil de ver por su habito nocturno los viverrideos! aves de todo tipo incluyendo algunas aves de rapiña de porte grande!🐦🦉🦜🦎🐍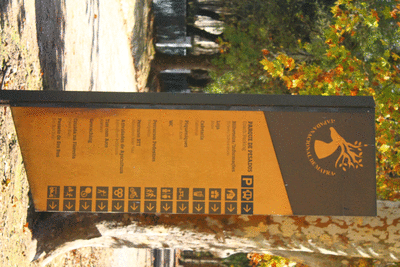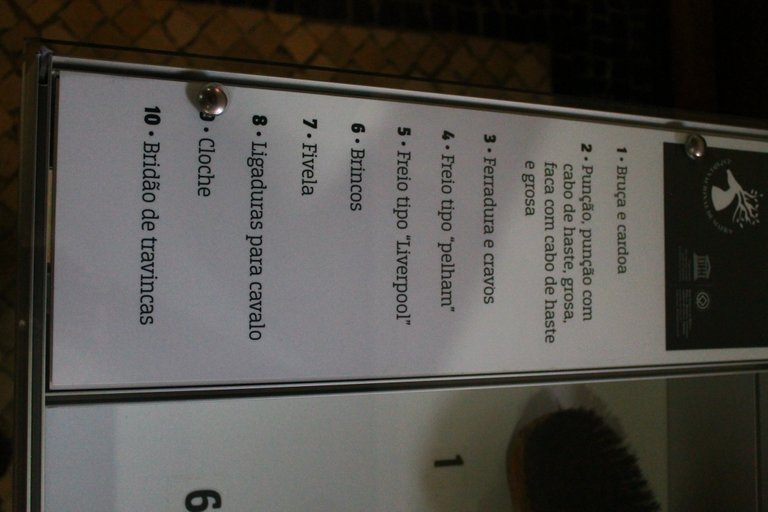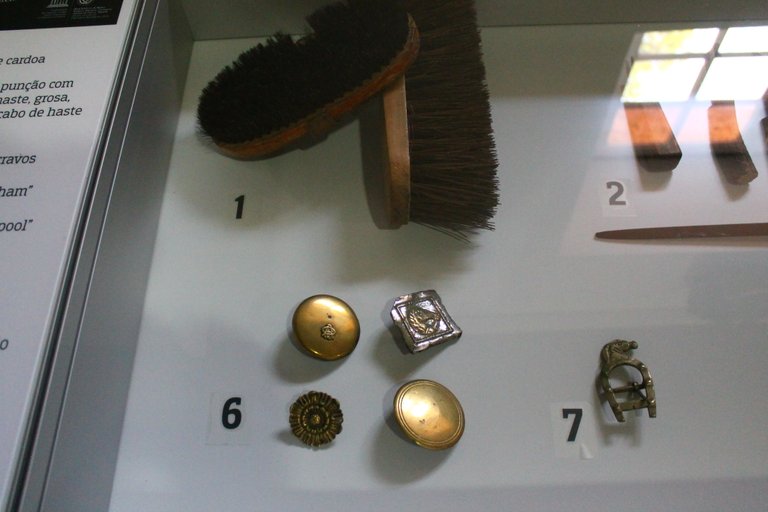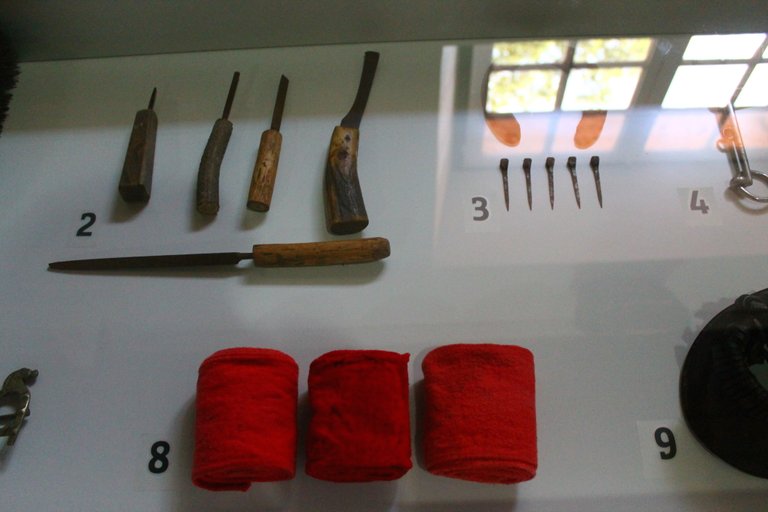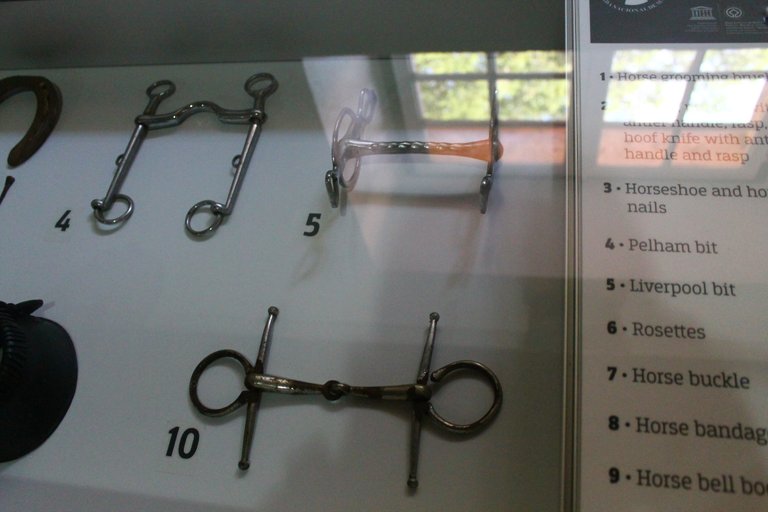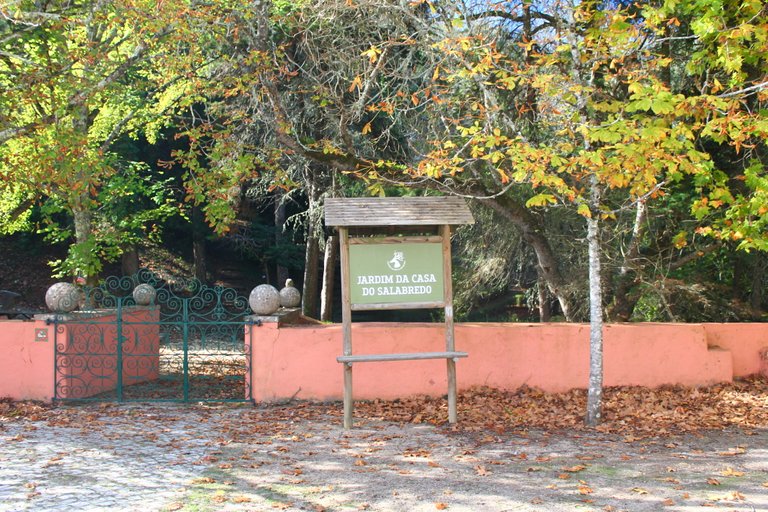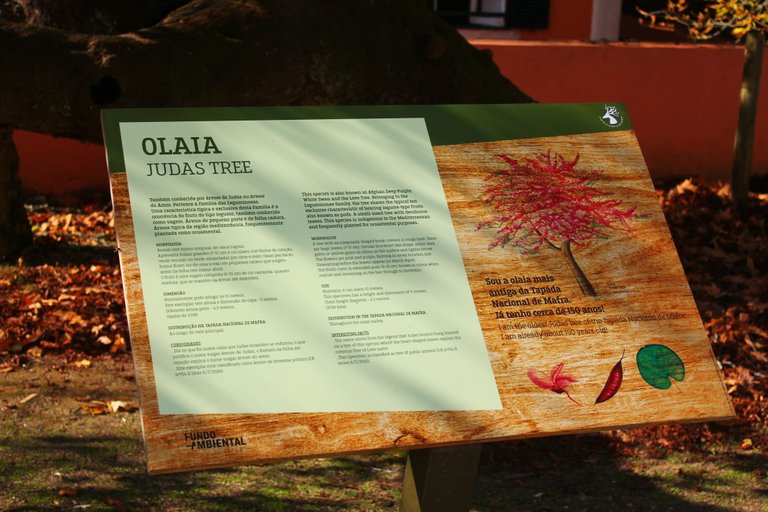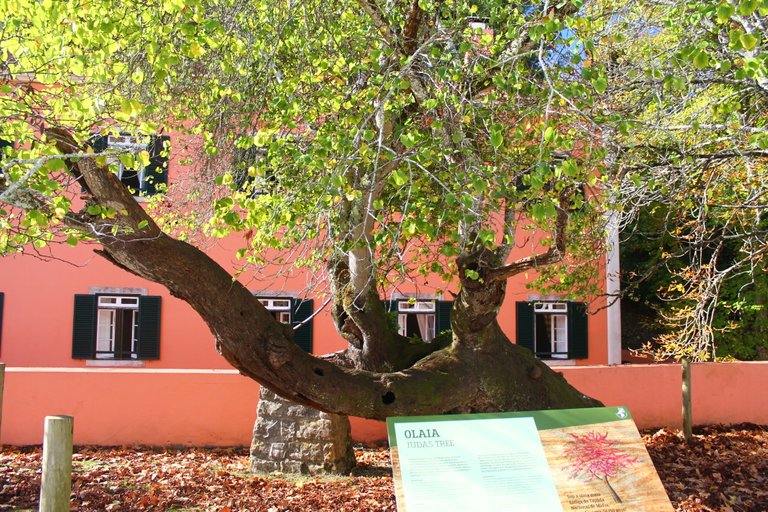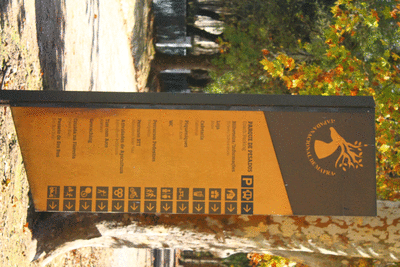 REAL HOME🚙🚩/CASA REAL👨‍🏫🌄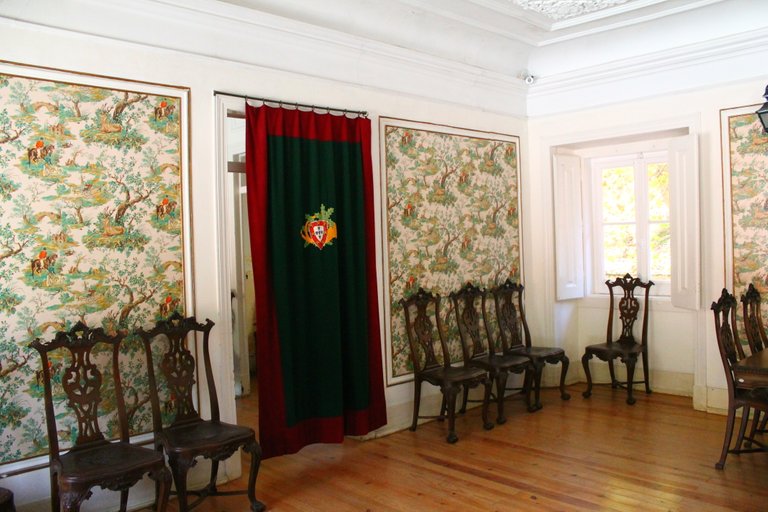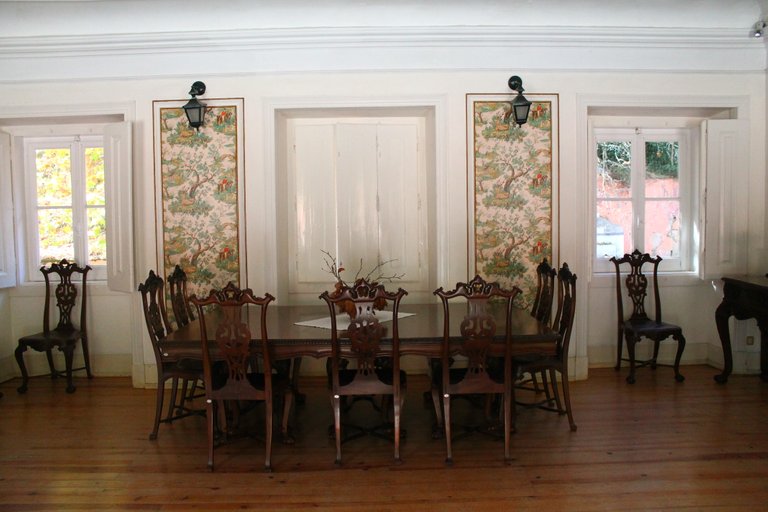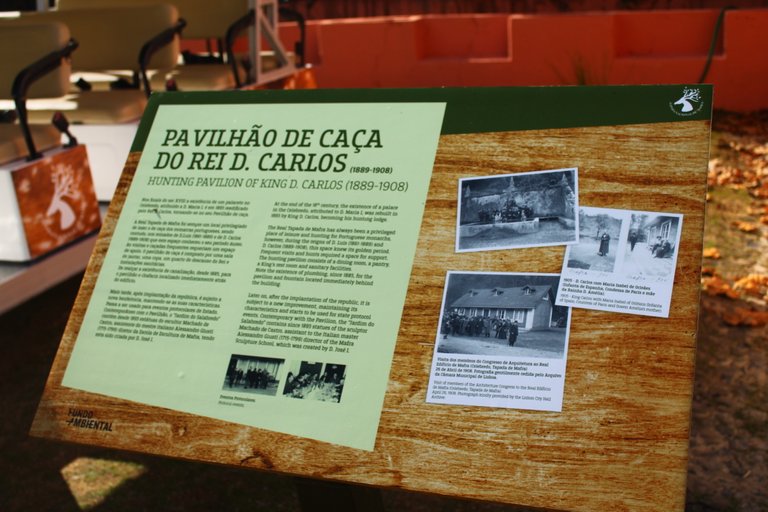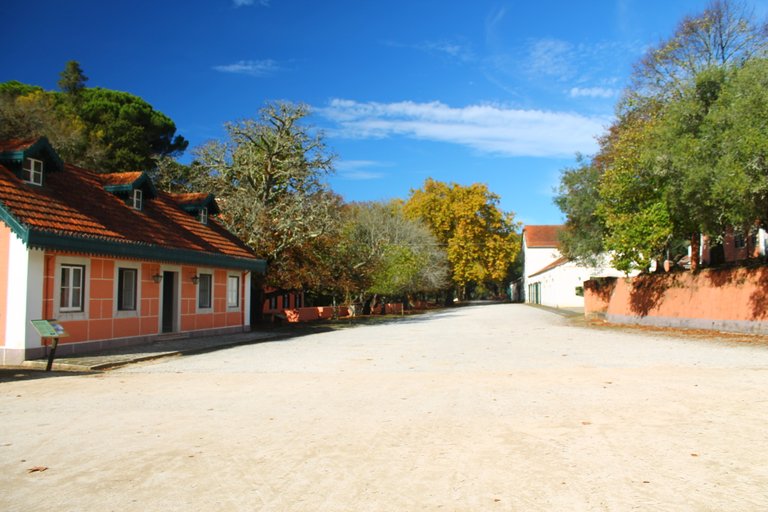 This is the royal house where King Carlos spent as a family after a day of hunting! It is incredible how it is preserved and still has objects from the time we are talking about the end of the 18th century and the beginning of the 19th!🤴👸
Esta es la casa real donde el Rey Carlos pasaba en familia luego de un dia de caza! es increible como esta preservada y aun se conserva objetos de la epoca estamos hablando de finales del siglo 18 y principios del 19!👨‍⚖️👨‍🏫💂‍♂️💂‍♀️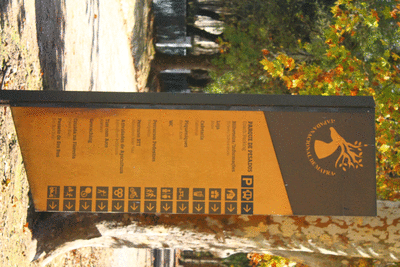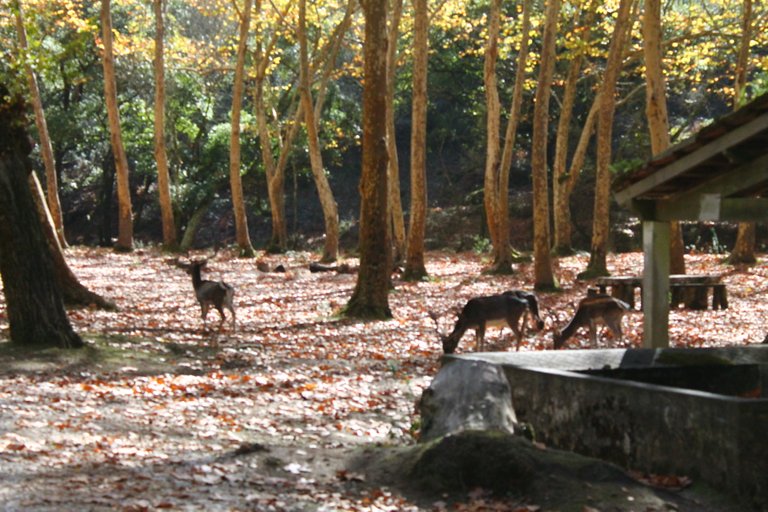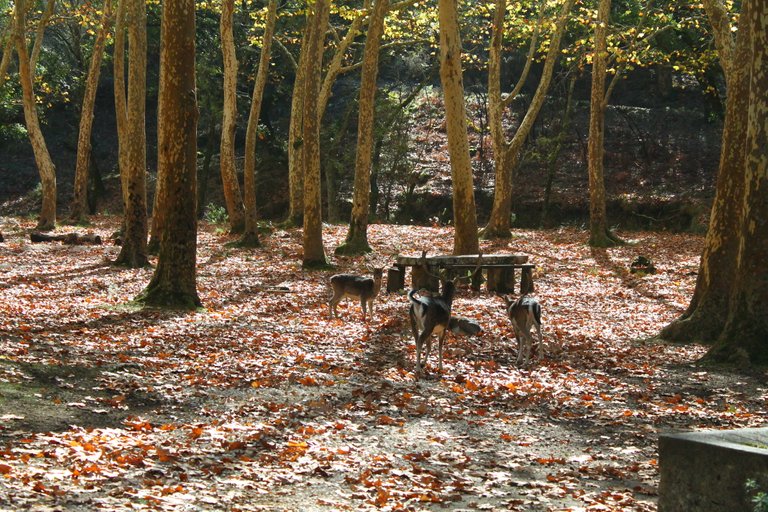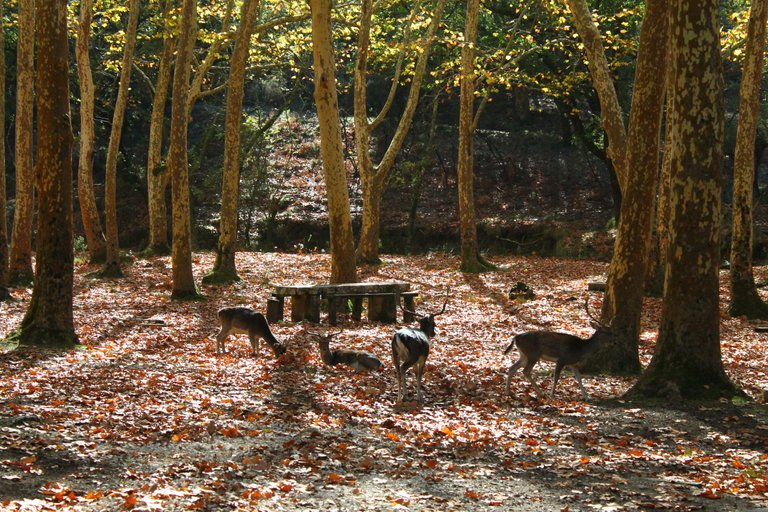 In family💖🦌🦌
Suddenly while walking we got a herd of many fallow deer, here there were juvenile females, adults, babies, young males and adults! had an impressive diversity gave to differentiate all stages of life!😮🌻🌺😏😳
De pronto mientras caminaba nos conseguimos con una manada de muchos Gamos, aqui habian hembras juveniles, adultas, bebes, machos jovenes y adultos! tenia una diversidad impresionante daba para diferenciar todas sus etapas de vida!😊🌻🐦😜😜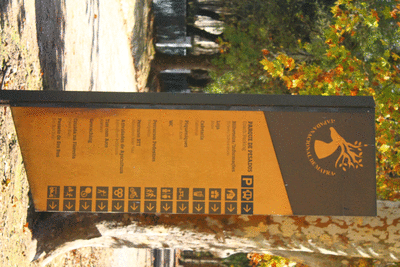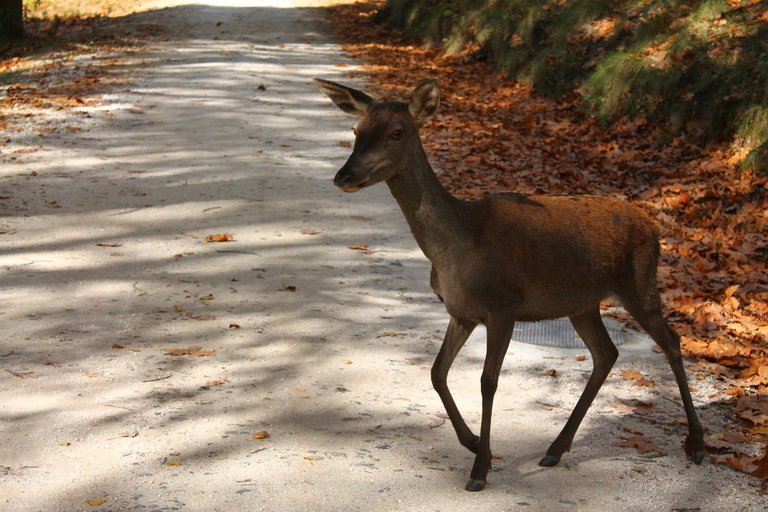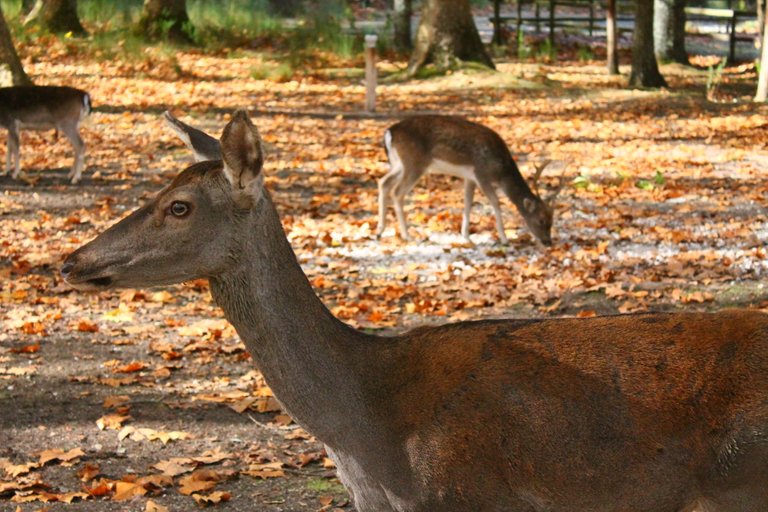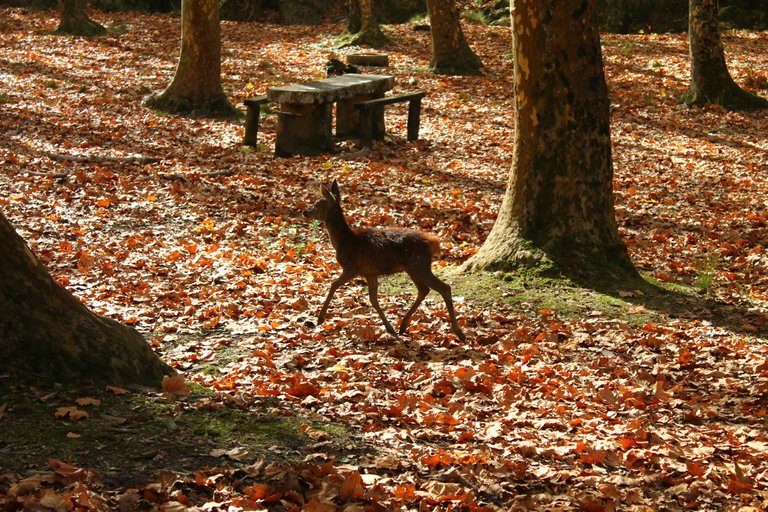 The behavior of these animals was very strange, many were scared just by seeing or hearing me and they fled quickly! others come very close to me! I think some have adapted to seeing people in their day to day! strange thing because they are hunted!😁😁
El comportamiento de estos animales era muy extraño, muchos se asustaban con solo verme o escucharme y huian deprisa! otros se debajan aproximarme mucho! creo que algunos se han adaptado a ver a las personas en su dia a dia! cosa extraña porque son cazados!😎😎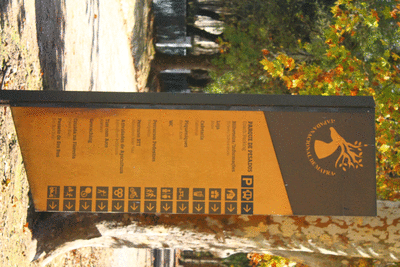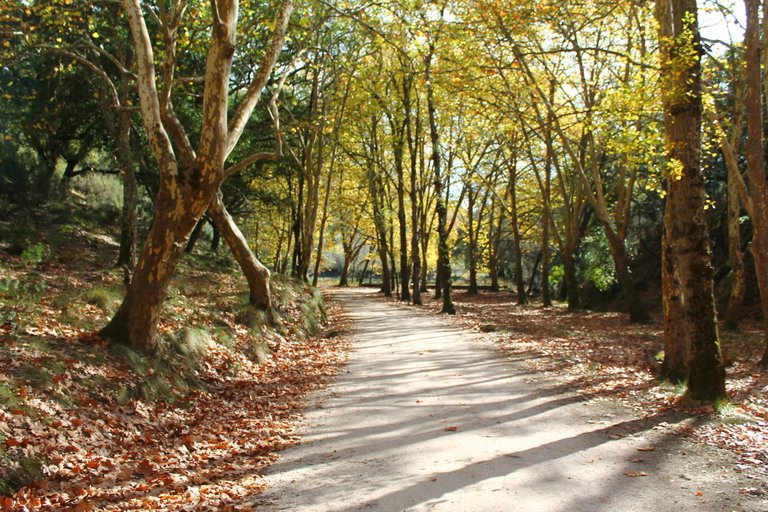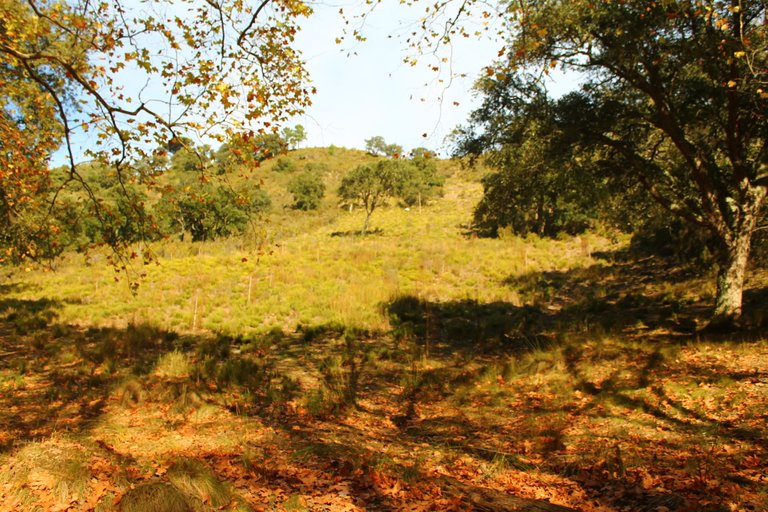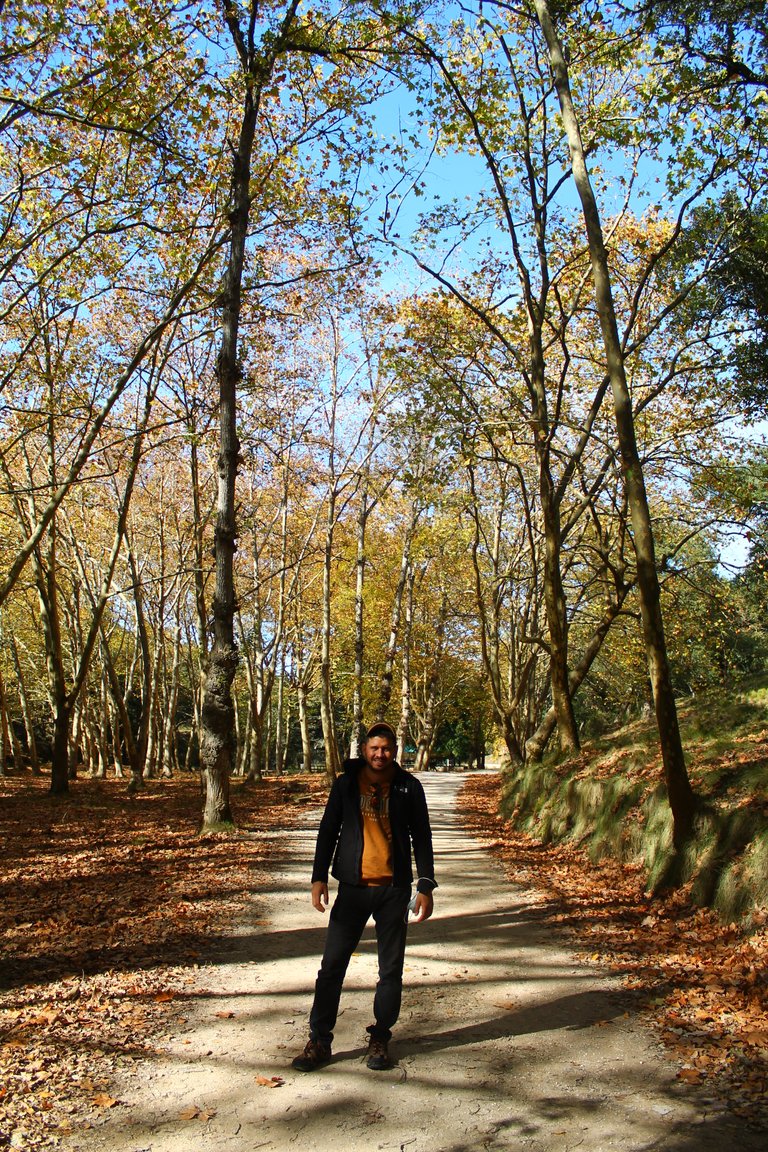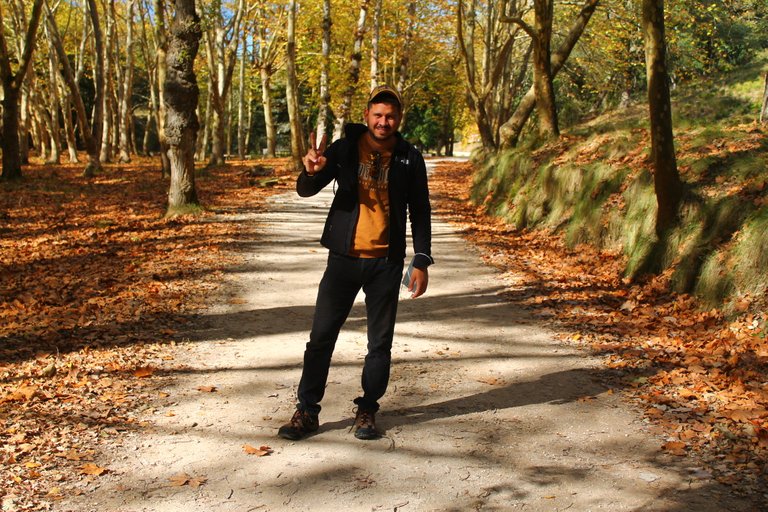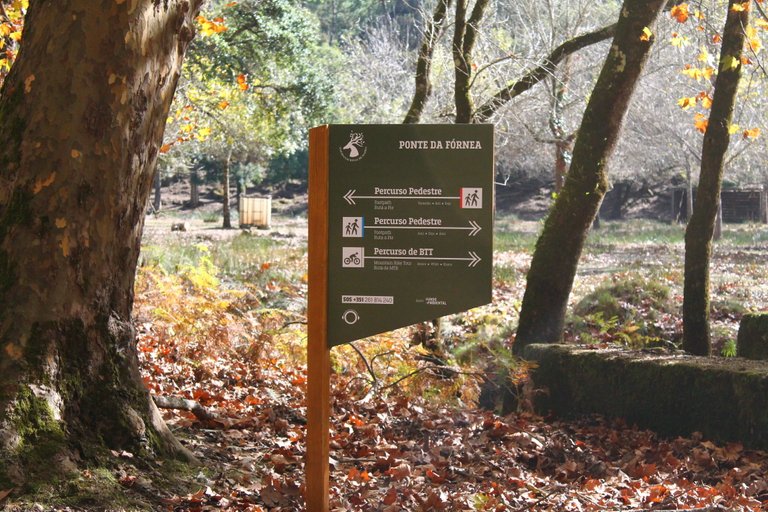 I think I was already about 3 or 4 kilometers of walking and I was missing half, but I still had not entered the difficult path that is when we climb the mountain! I think we climbed to about 300 meters high and there we have a beautiful landscape of the mountains!🌄🌼
Creo que ya estaba a unos 3 o 4 kilometros de caminata y me faltaba la mitad, pero aun no entraba en el camino dificil que es cuando subimos la montaña! creo que subimos a unos 300metros de altura y alli tenemos un hermoso paisaje de la sierra!🌳😜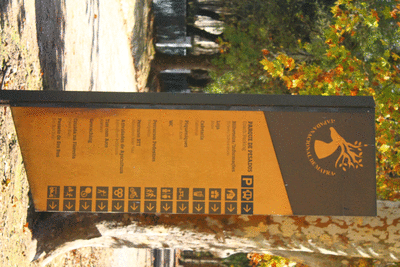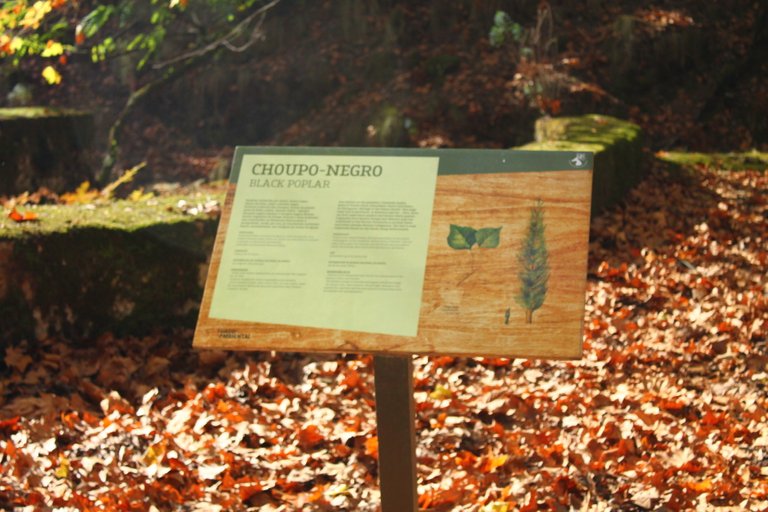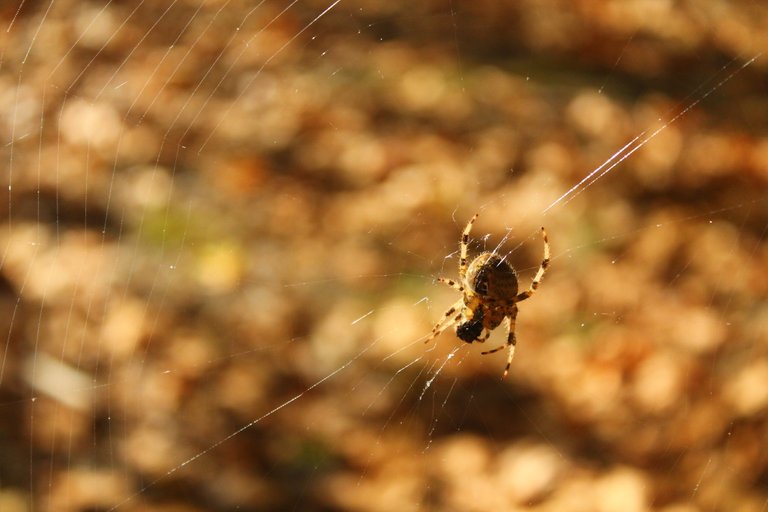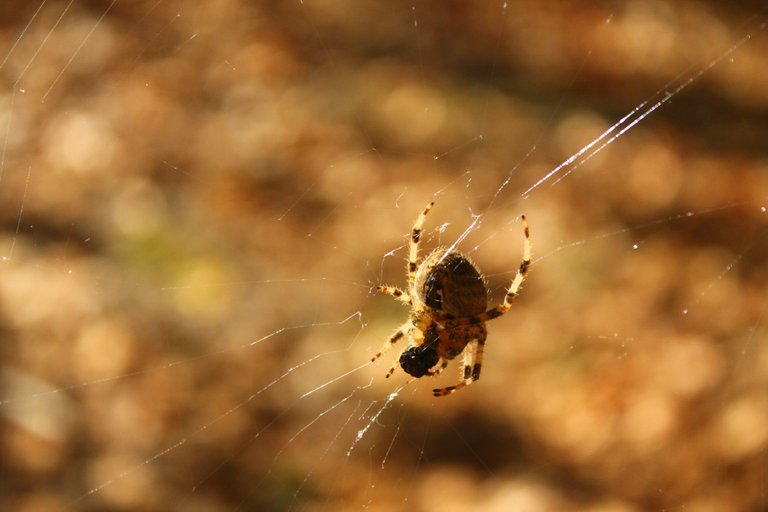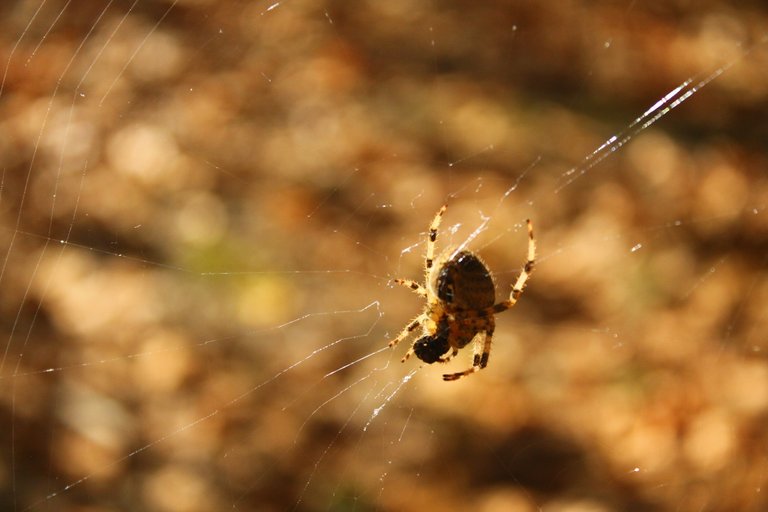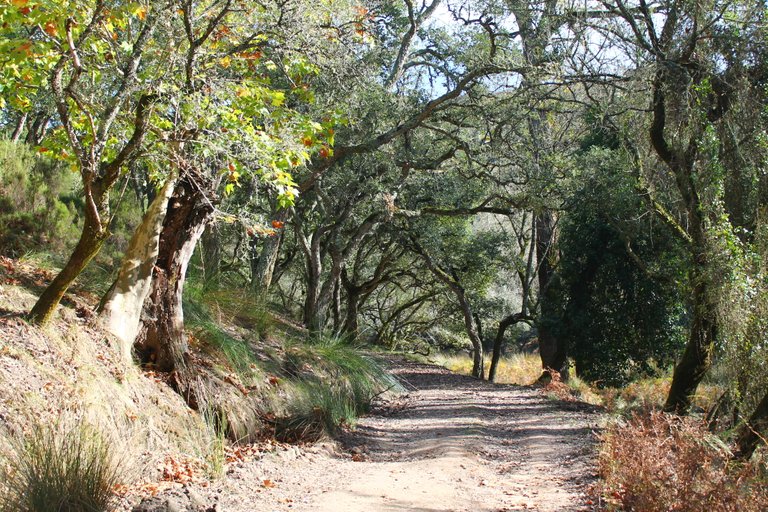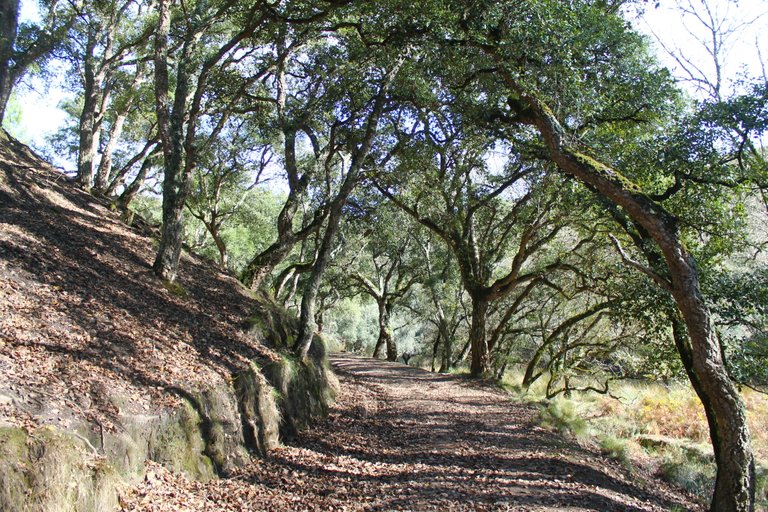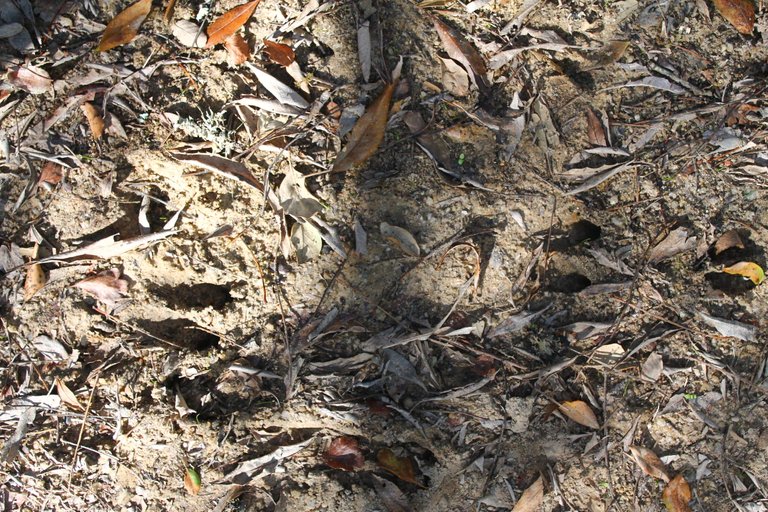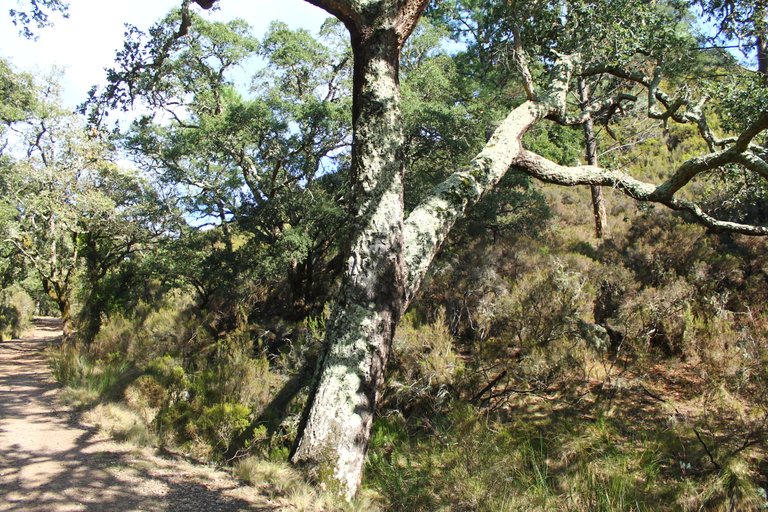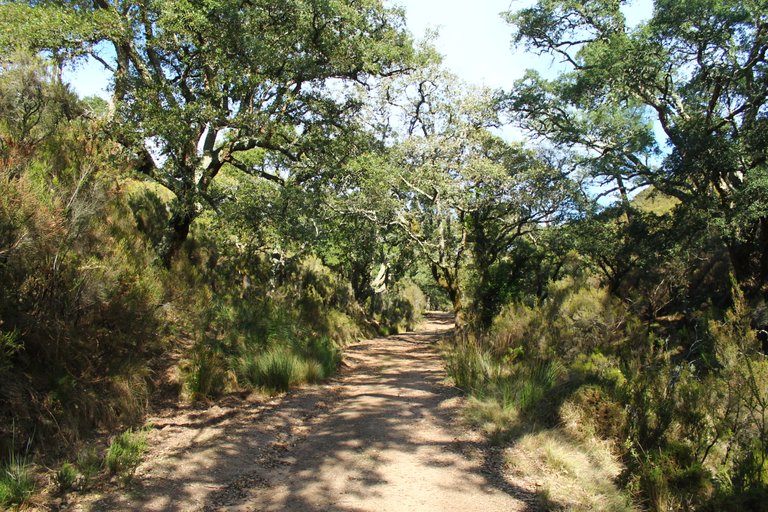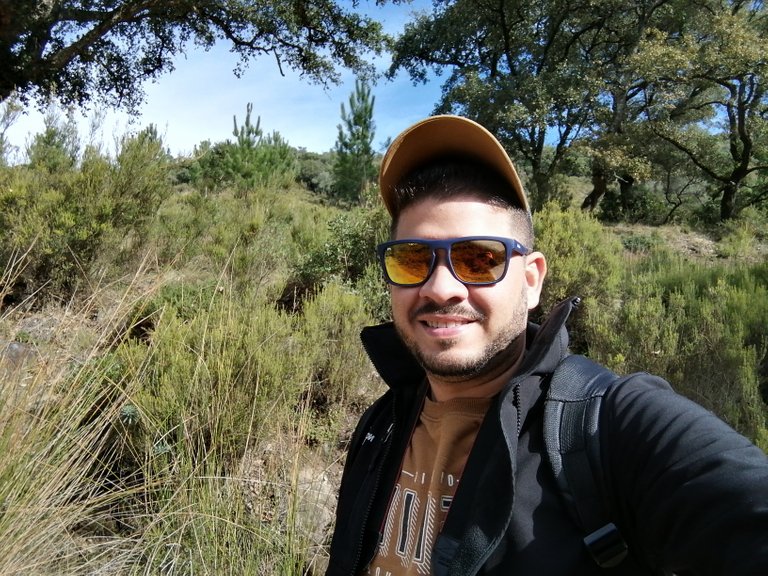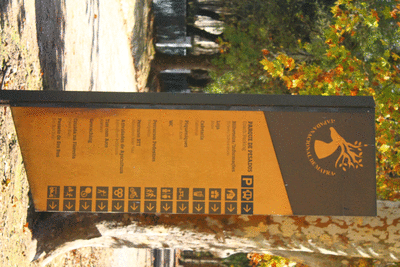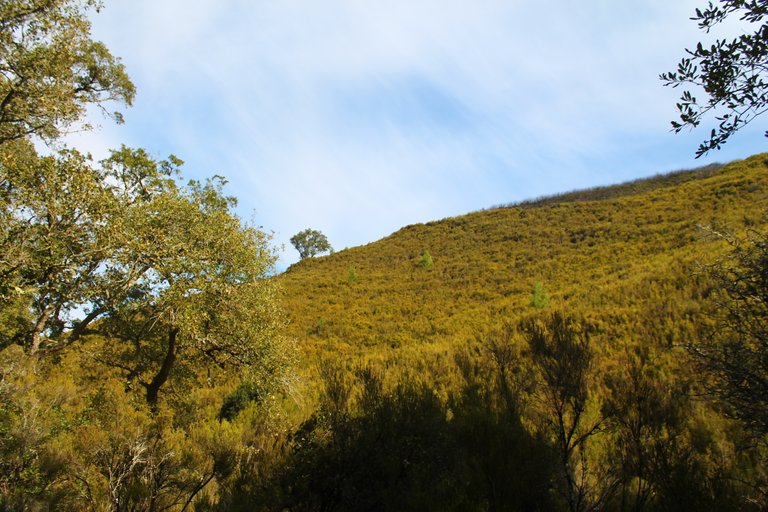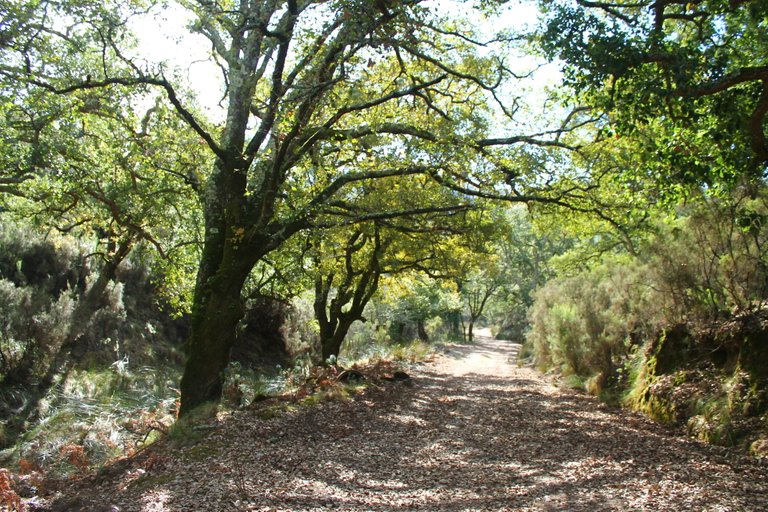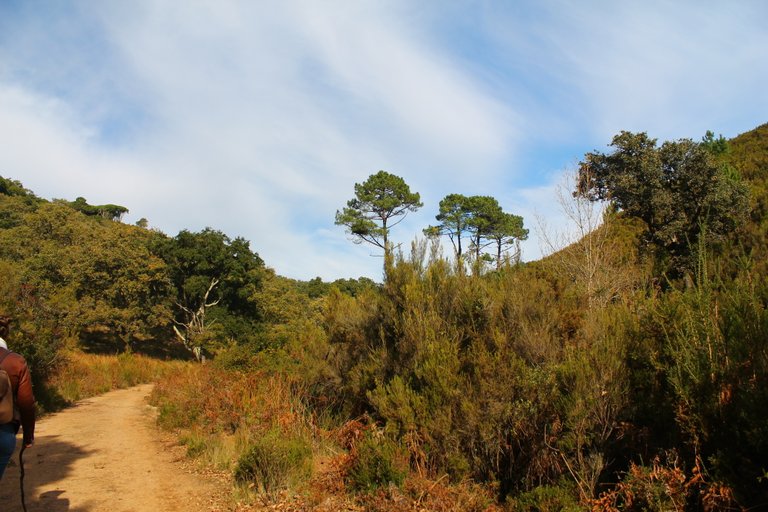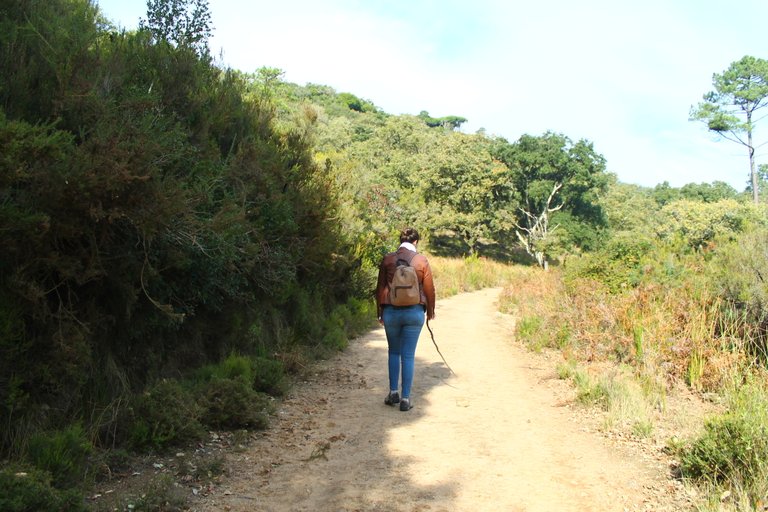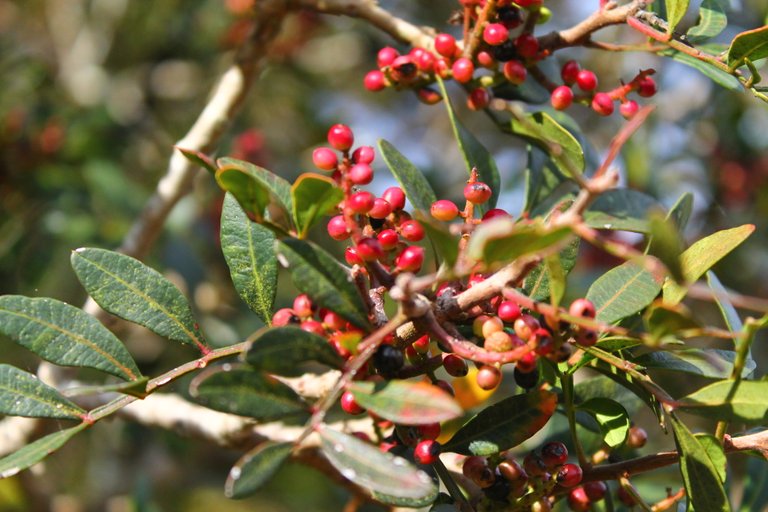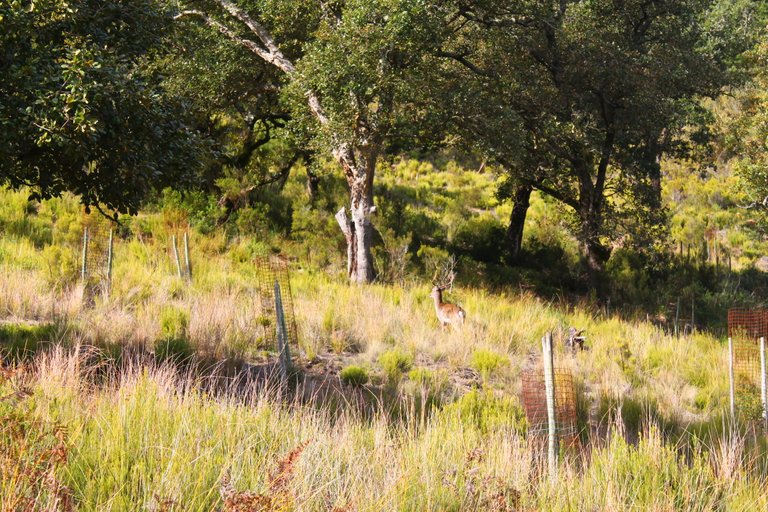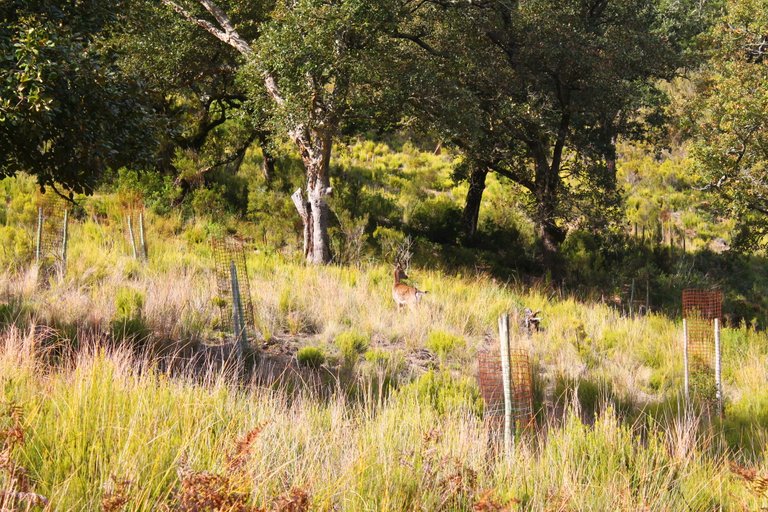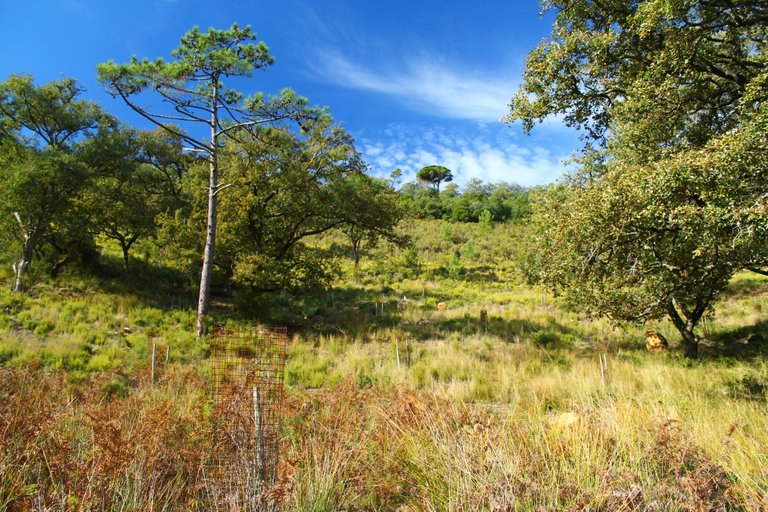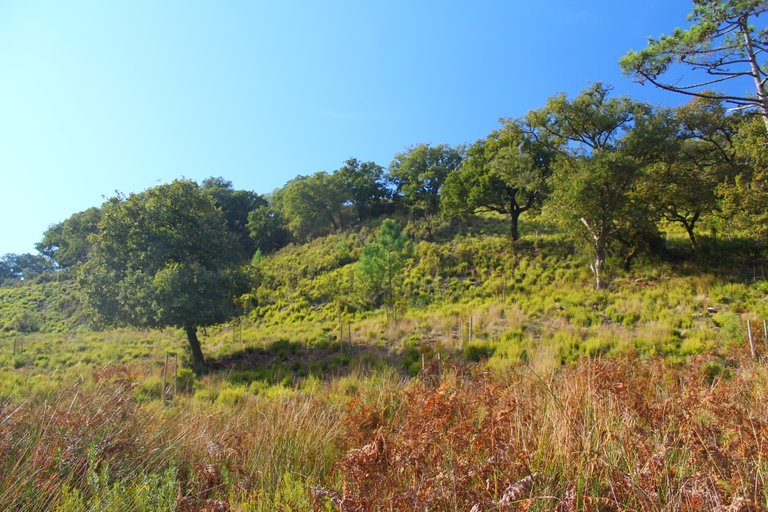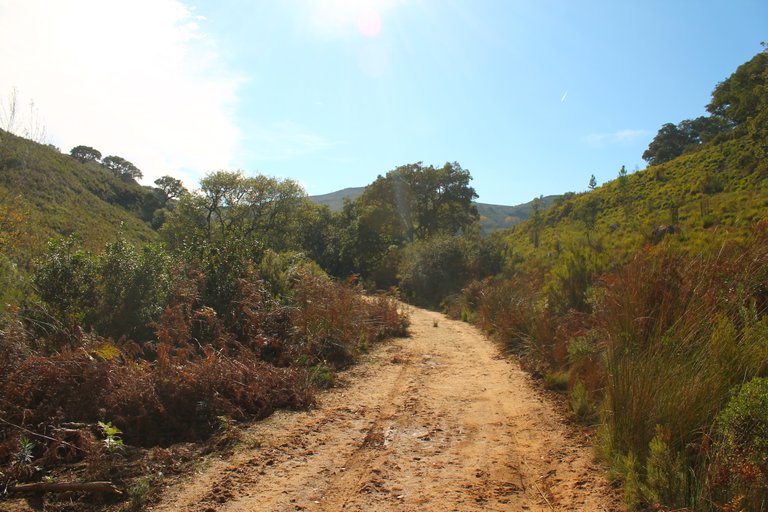 There are some stages of the park where we come across wet areas and small puddles, here many amphibians inhabit and it is also common to see some snakes! for example salamander and the famous horned bivora!😎😁🐍🐊
Hay unas etapas del parque donde nos topamos con zonas humedas y pequeños charcos aqui habitan muchos anfibios y tambien es comun ver algunas serpientes! por ejemplo salamandra y la famosa bivora cornuda!🦎🦎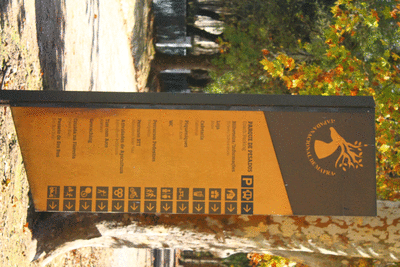 sus scrofa🚙🚩/sus scrofa👨‍🏫🌄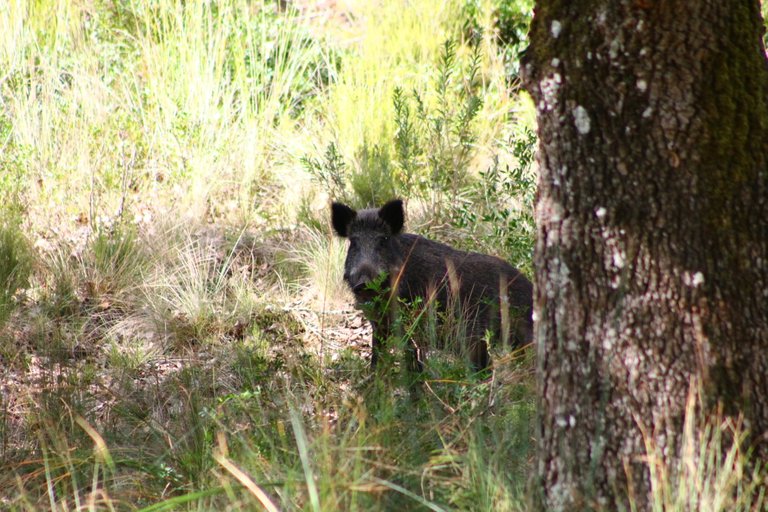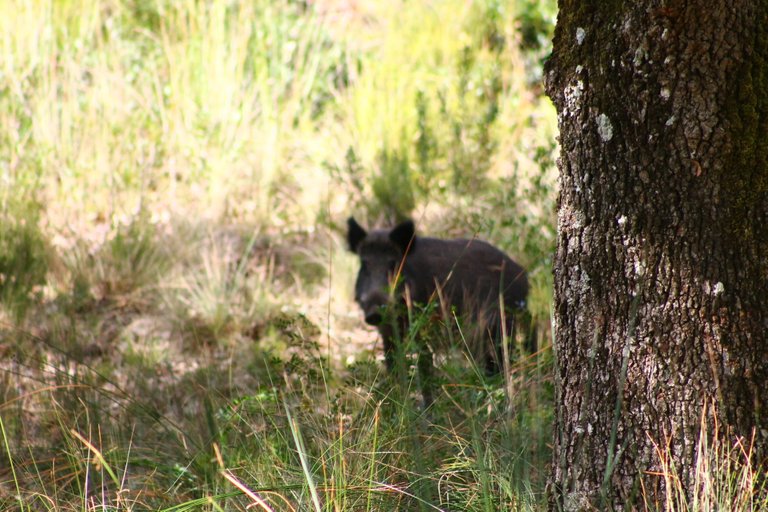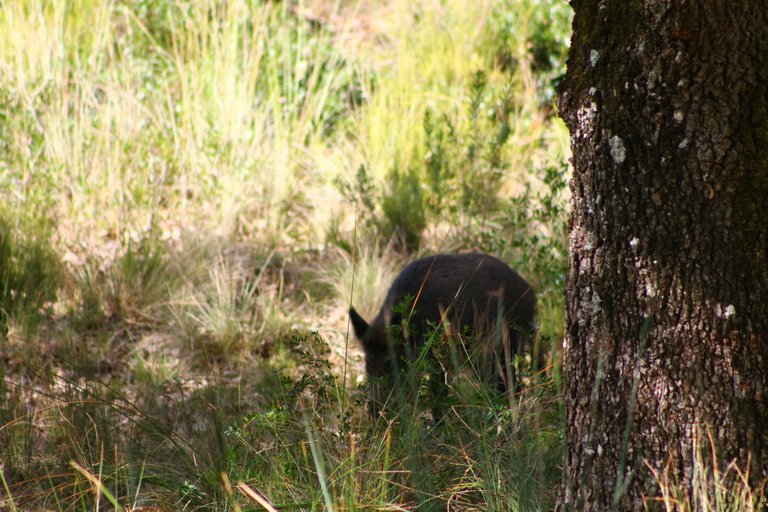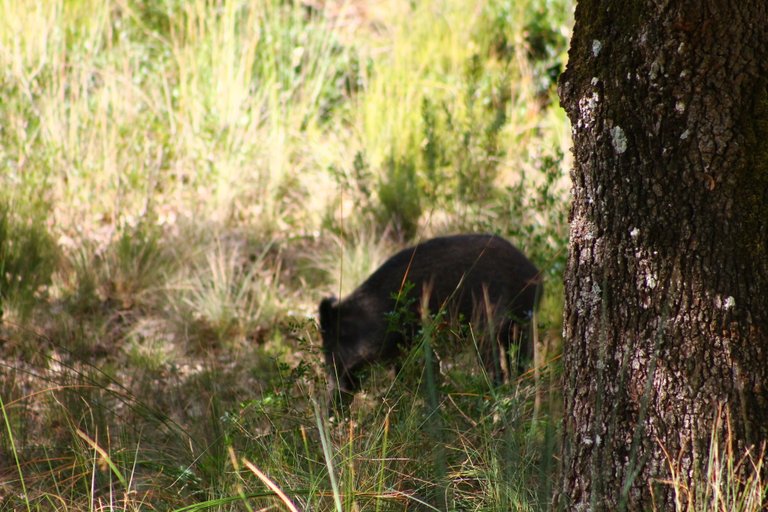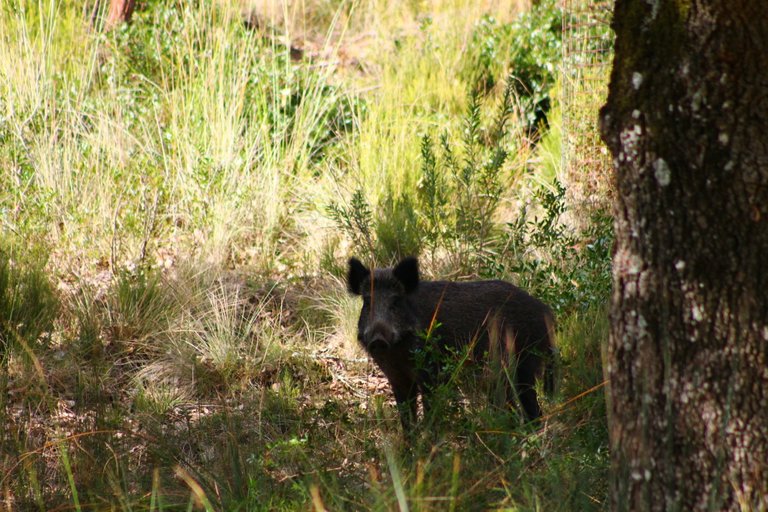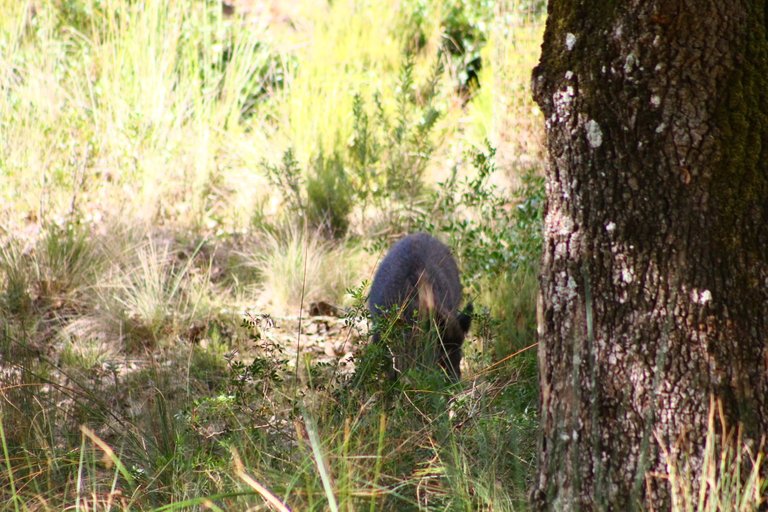 BOOOMMM !!!! and I managed to photograph two wild boars, these are difficult to see because they are very shy and they are also extremely aggressive species, it seemed to me that it was a female with her offspring because I did not see the powerful fangs of the male! when they detected my presence they escaped very quickly!😨🤯
BOOOMMM!!!! y logre fotografiar dos jabalis salvajes, estos si son dificil de verlos porque son muy timidos y tambien son especies extremadamente agresivas, me parecio que era una hembra con su cria porque no vi los poderosos colmillos del macho! cuando detectaron mi presencia escaparon muy rapido!🐃🦛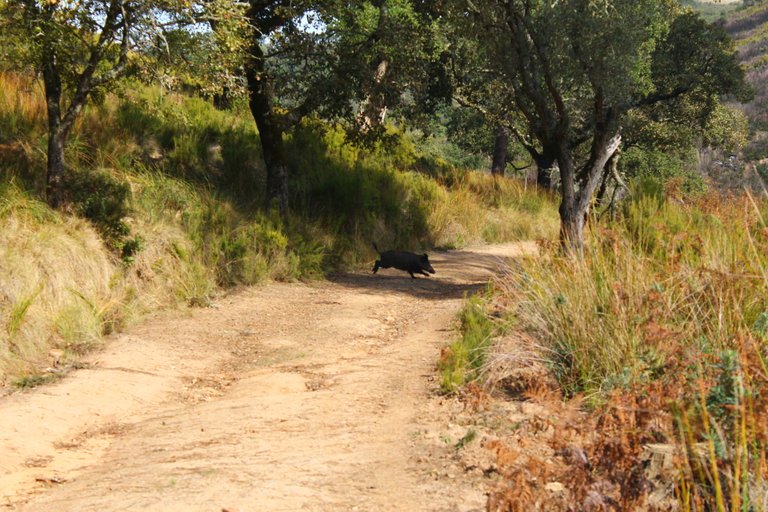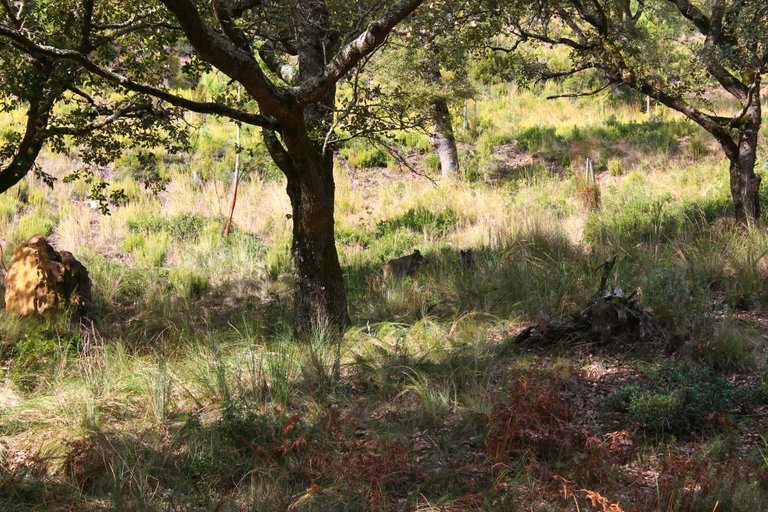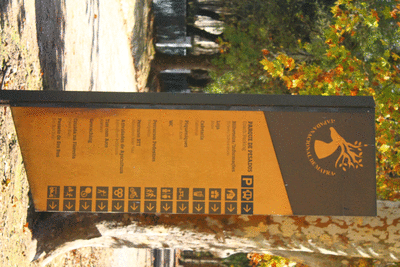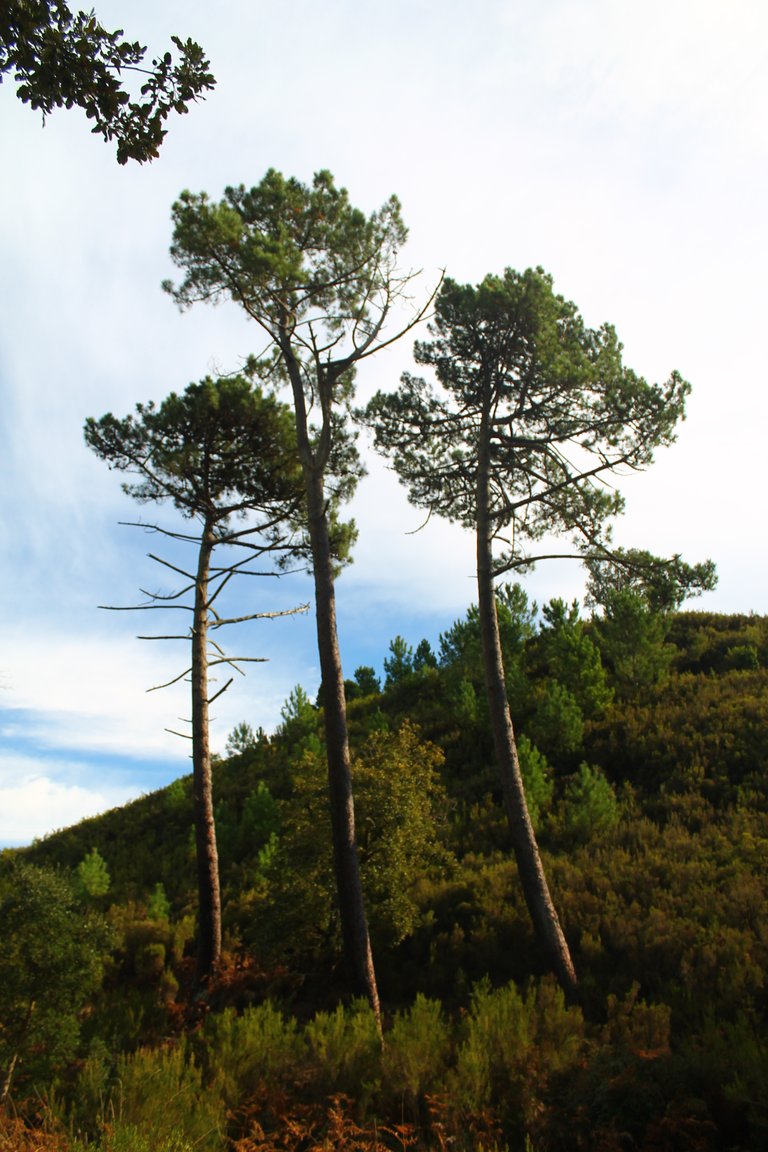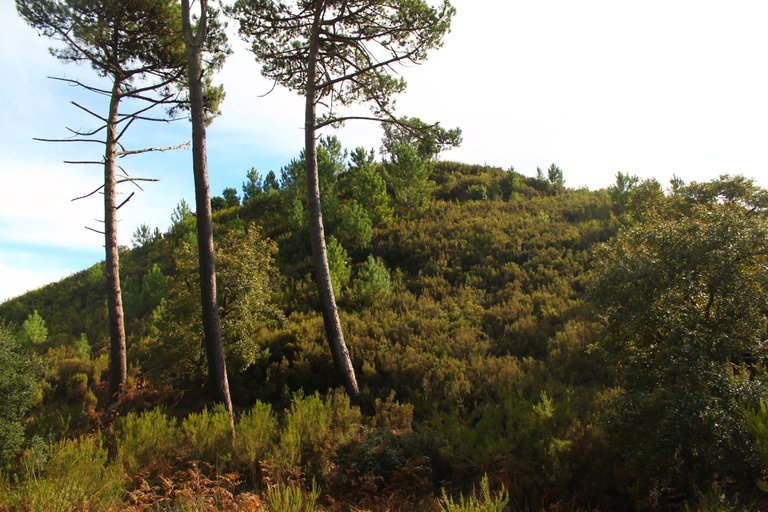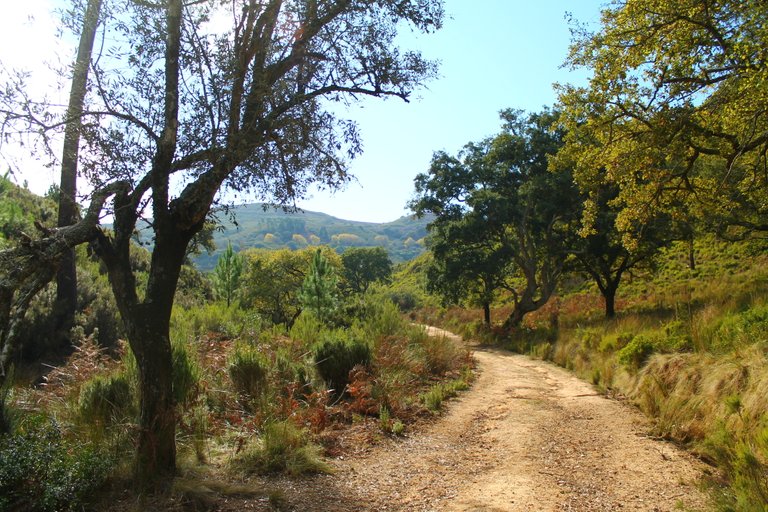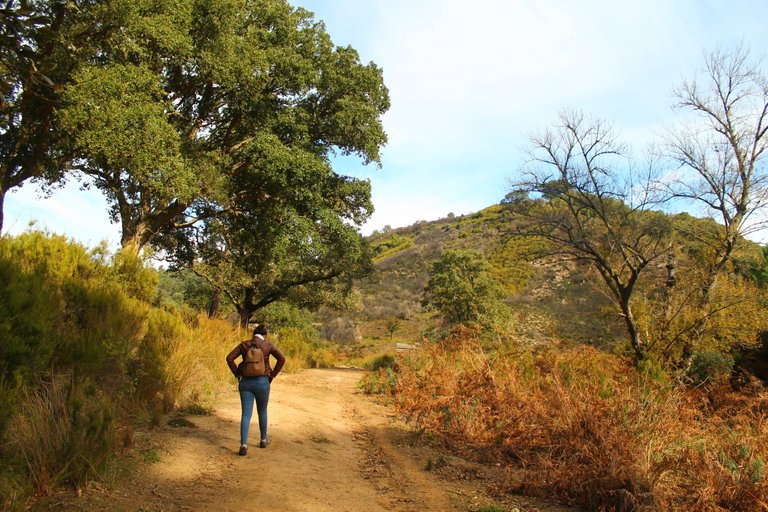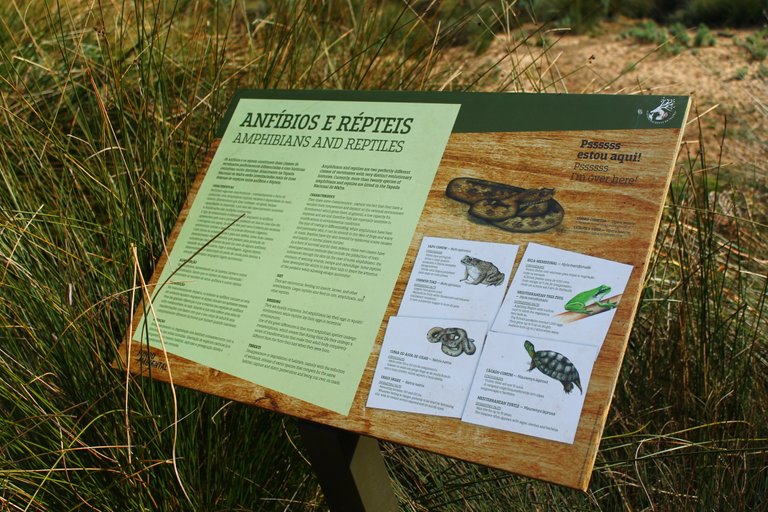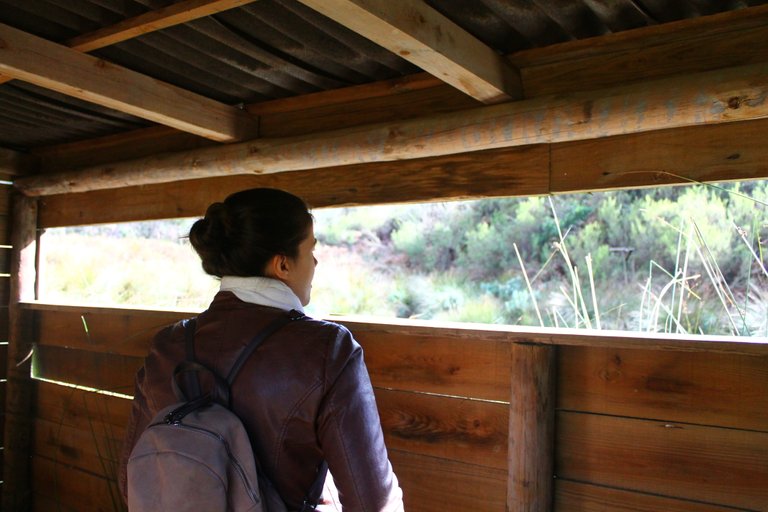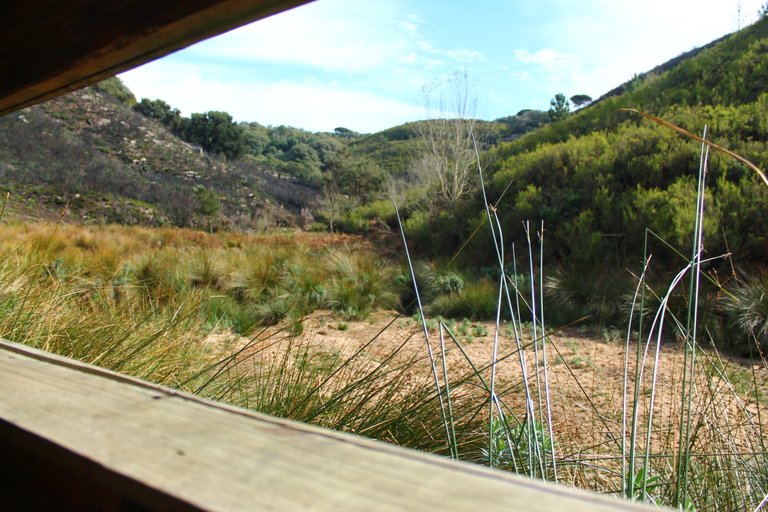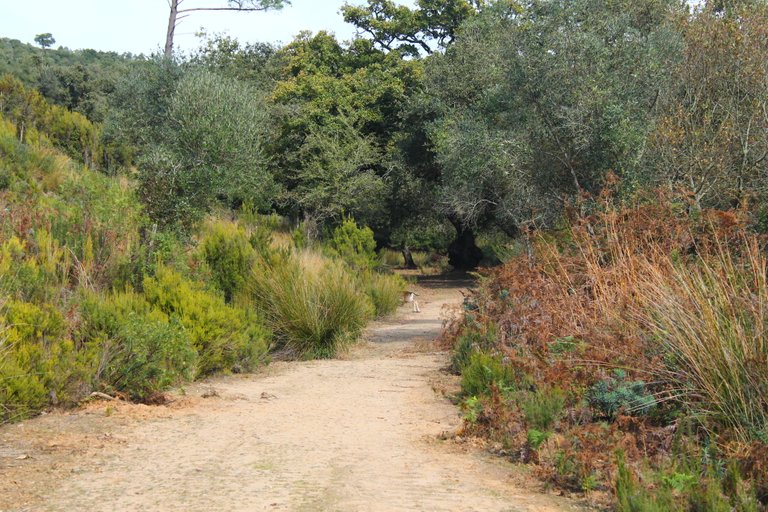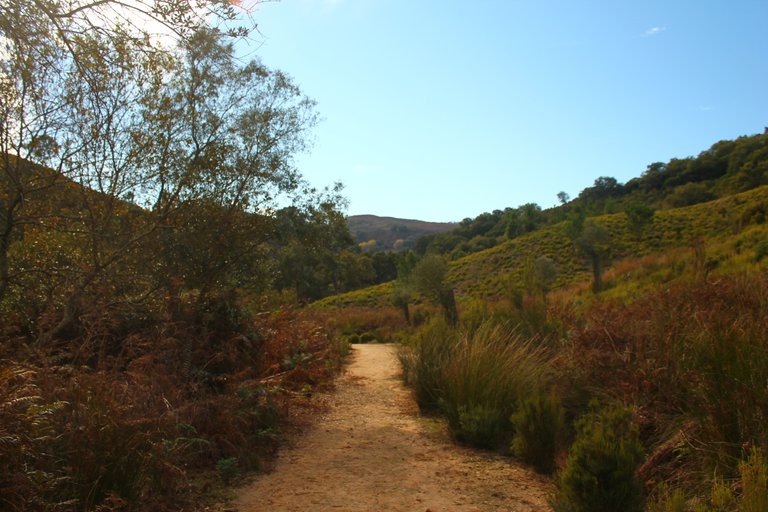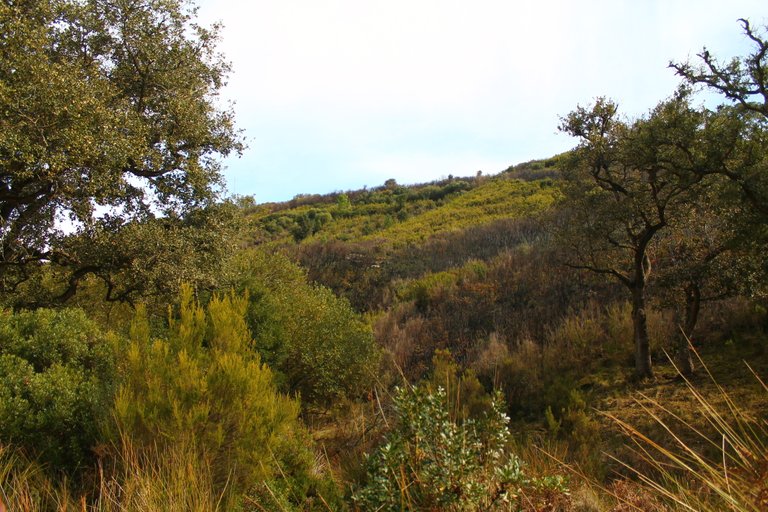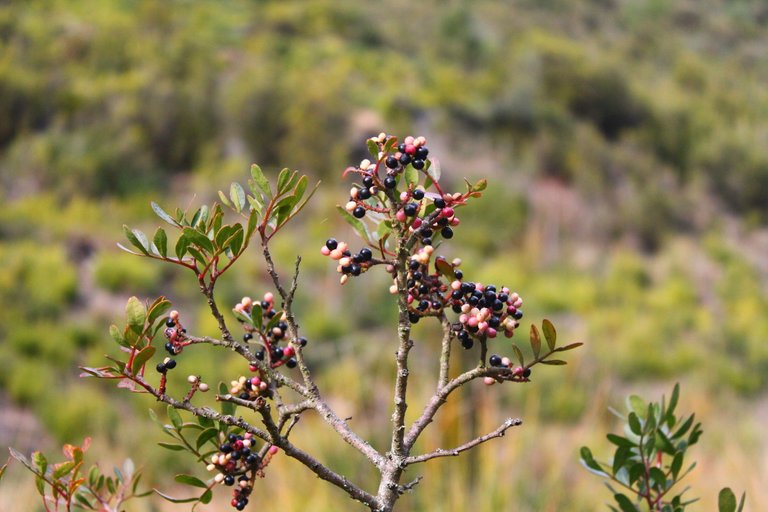 I am a fan of this type of park because of what they teach us, from a very young age we can create values and become familiar with nature, I always ask parents to bring their children to recreational activities in nature so that from an early age they learn to respect our environment!😏😏
Yo soy fan de este tipo de parques por lo que nos enseñan, desde muy pequeños podemos crear valores y familiarizarnos con la naturaleza, siempre pido a los padres a traer a sus hijos a actividades recreacionales en la naturaleza para que desde temprana edad aprendan a respetar nuestro entorno!👦👧👶🧒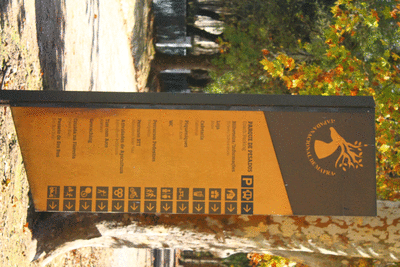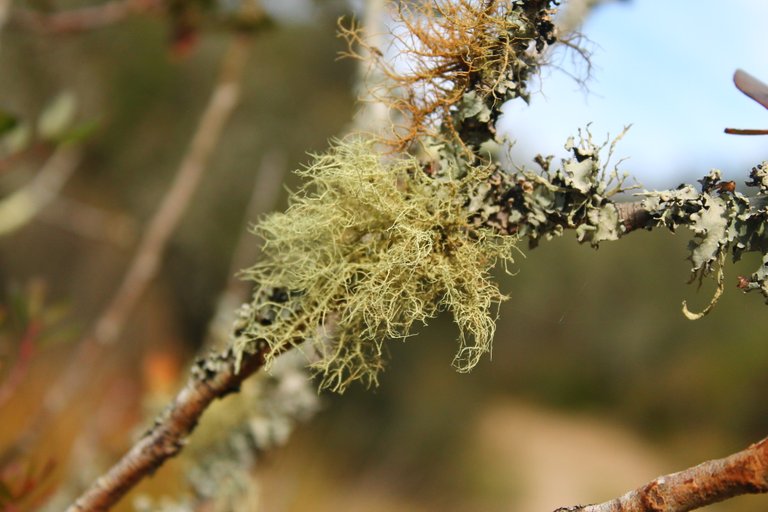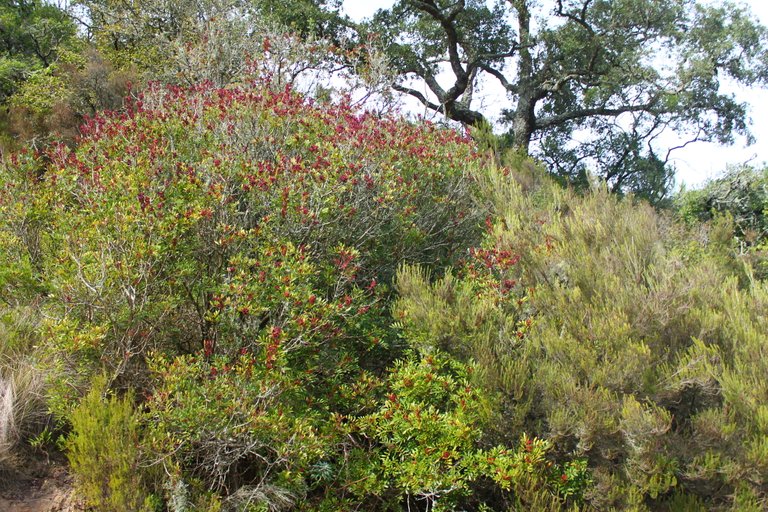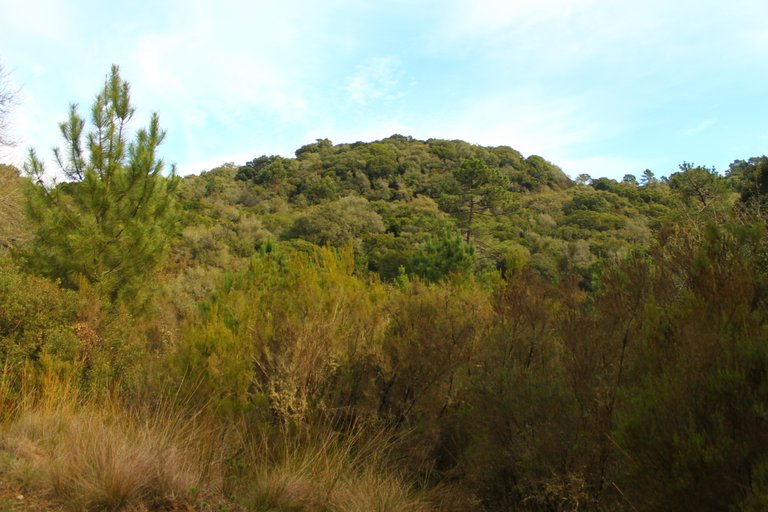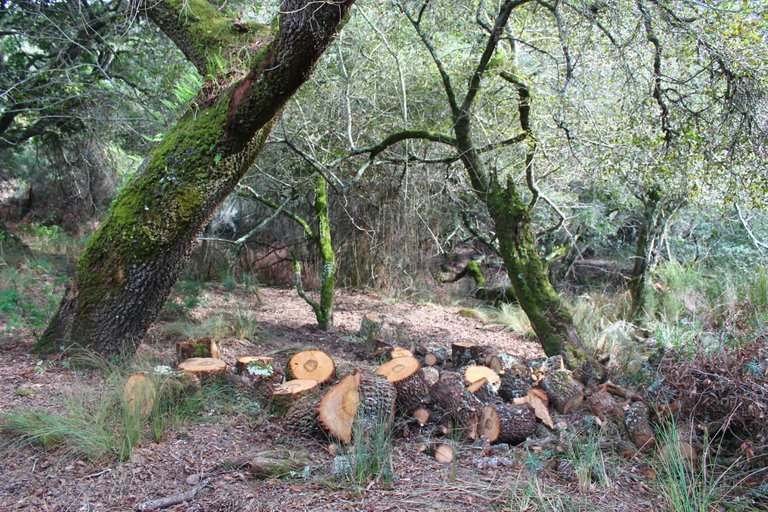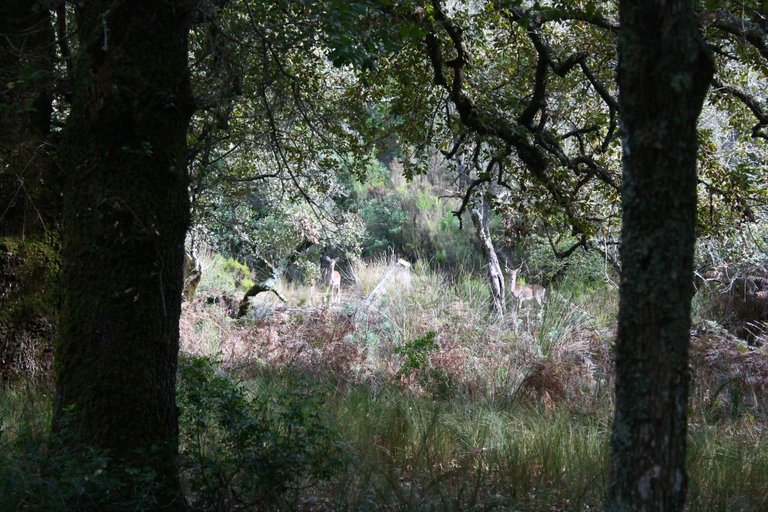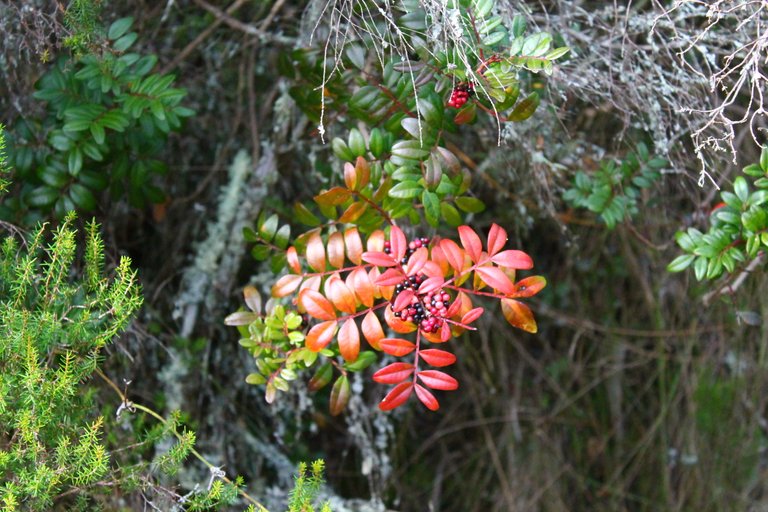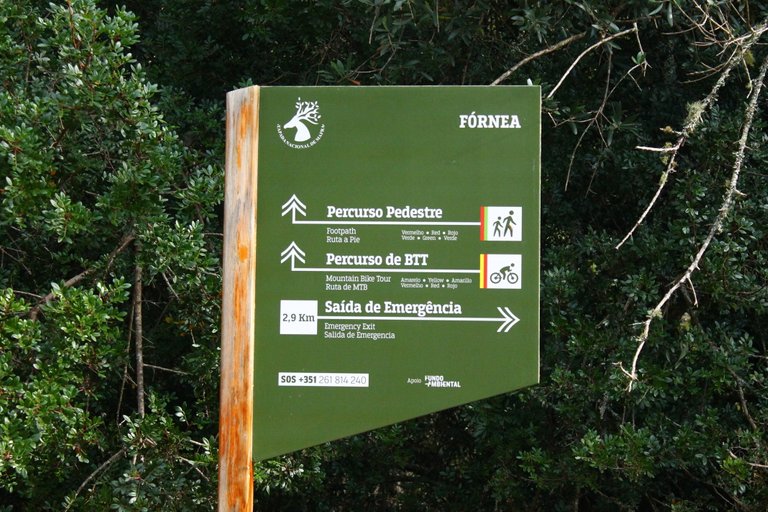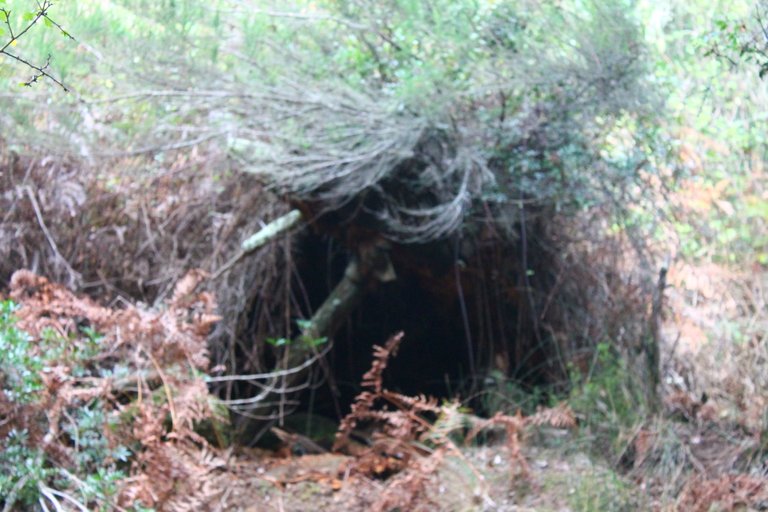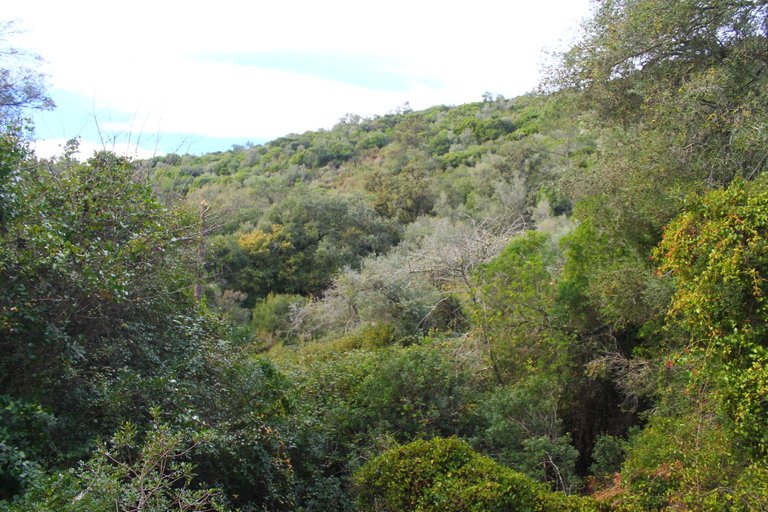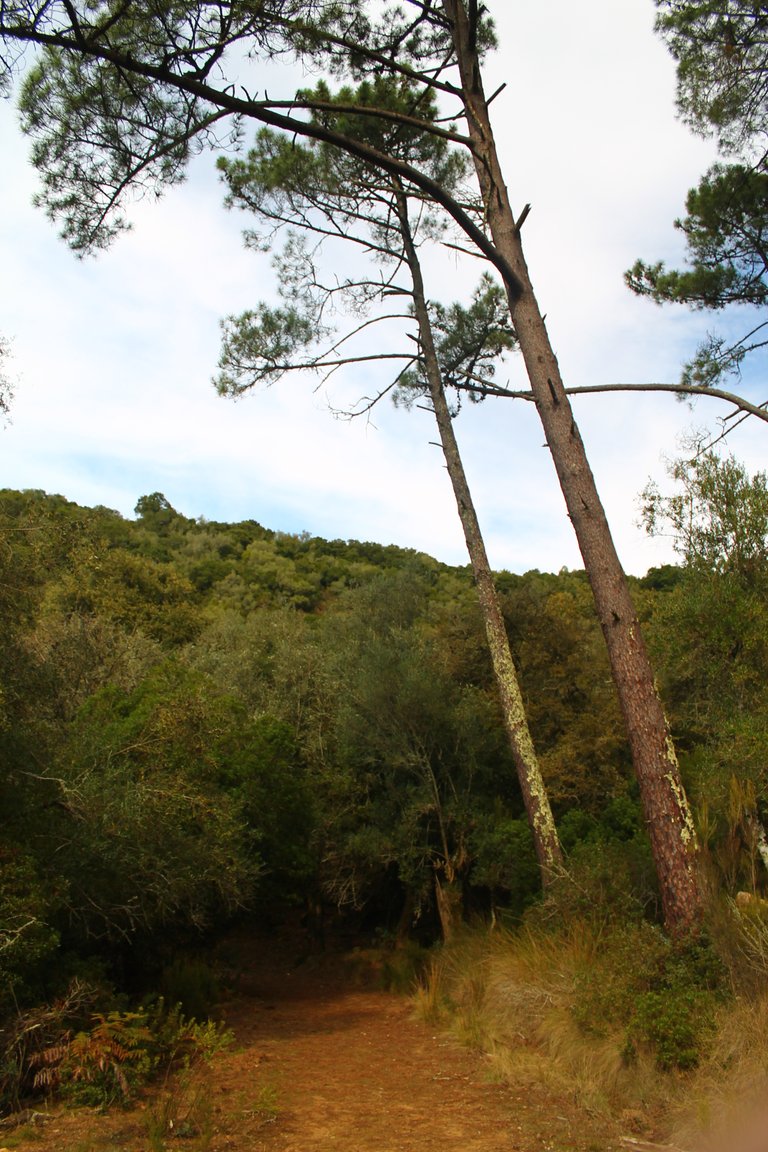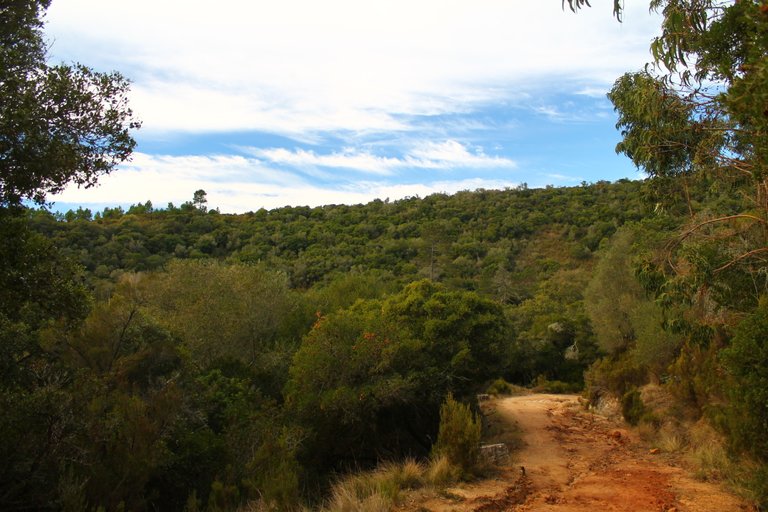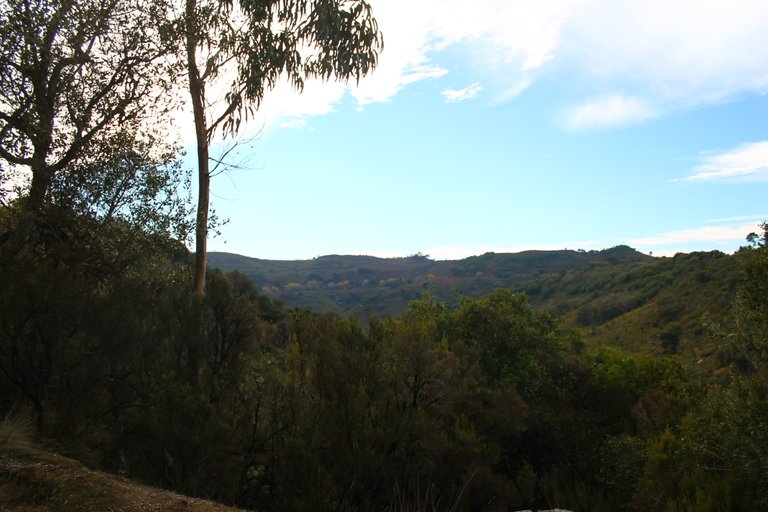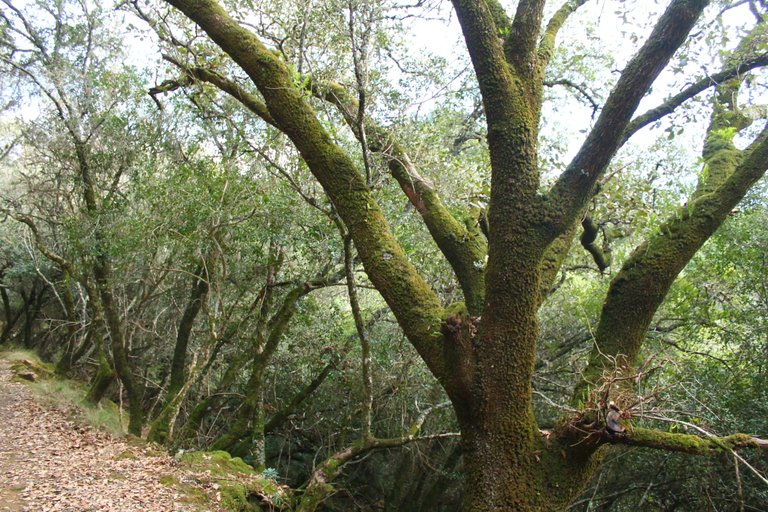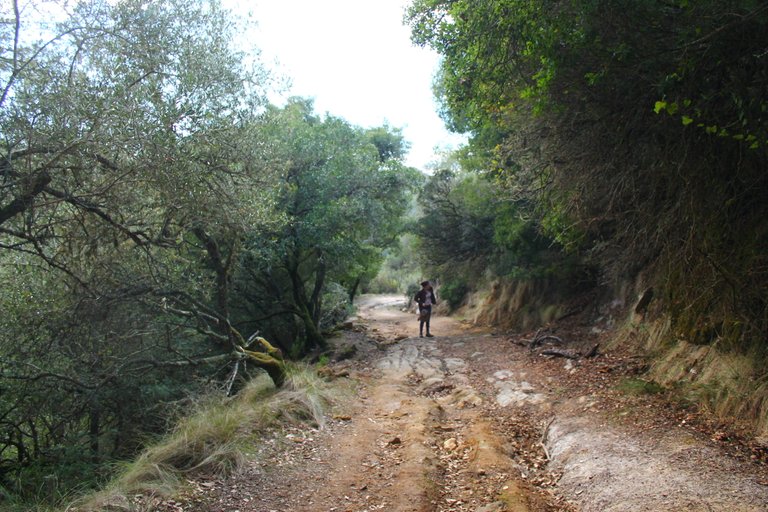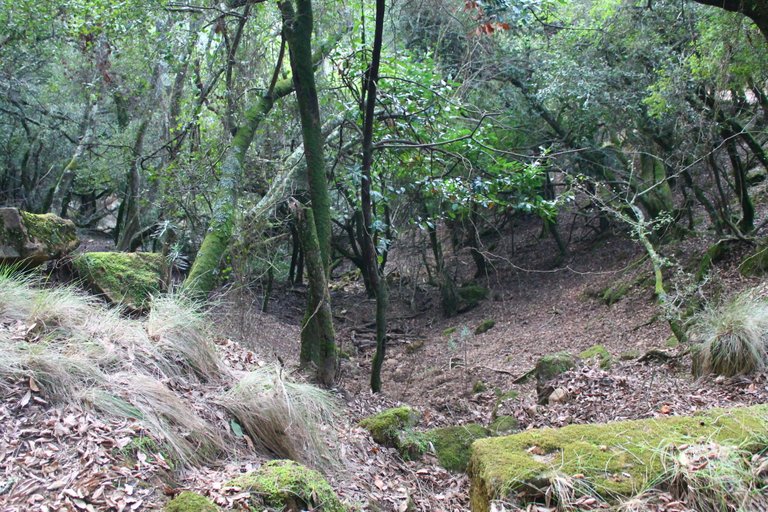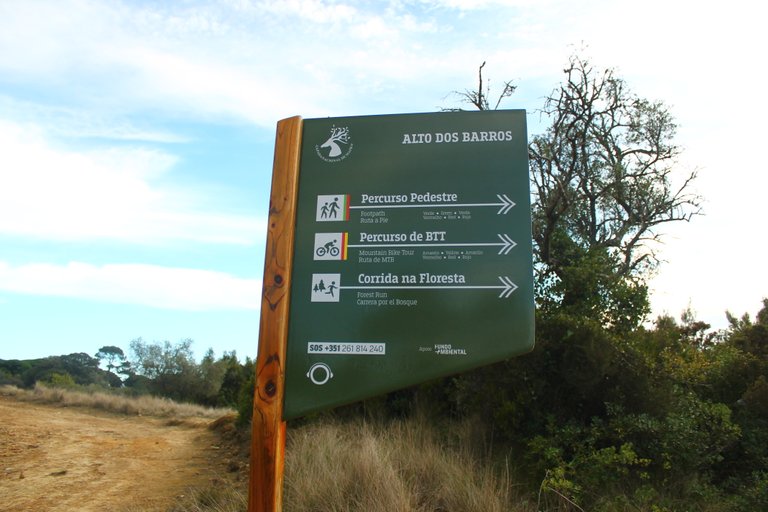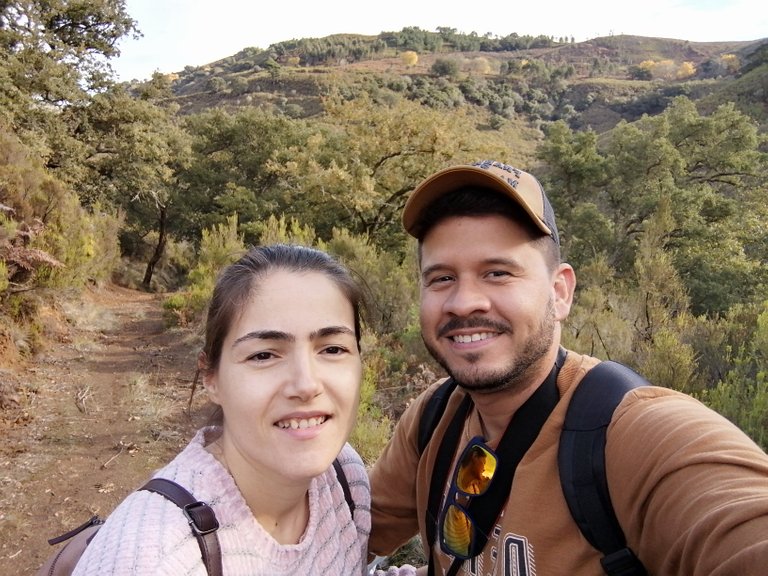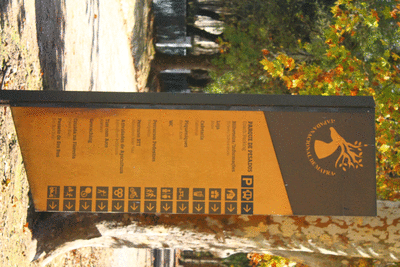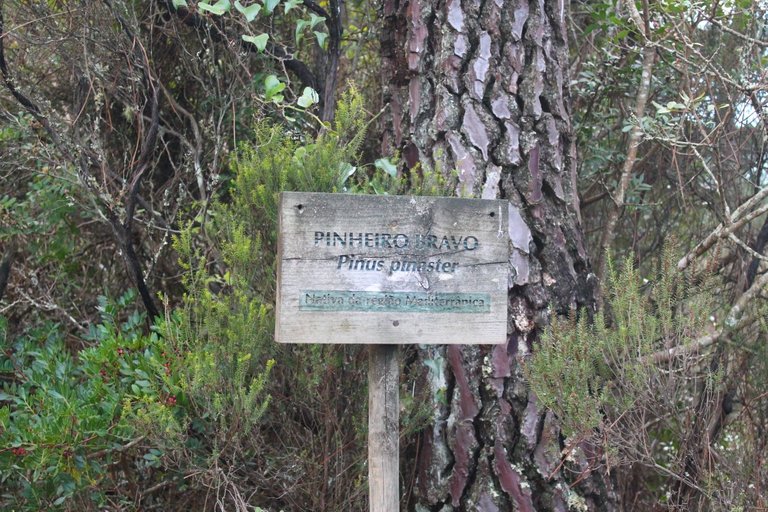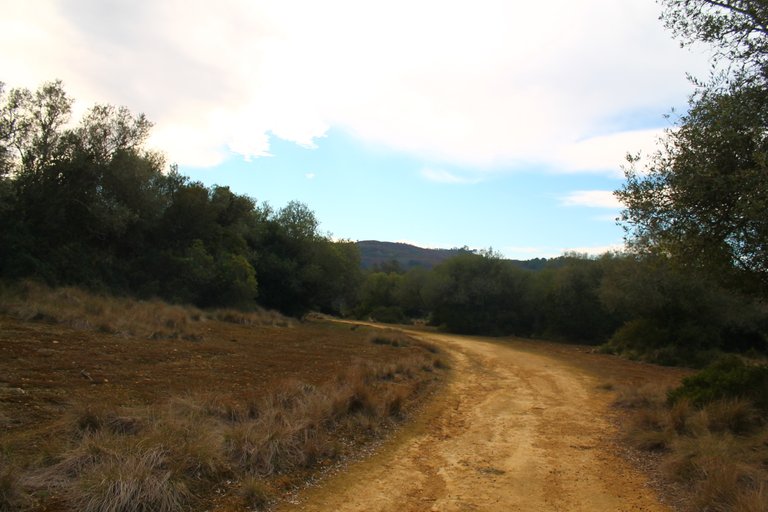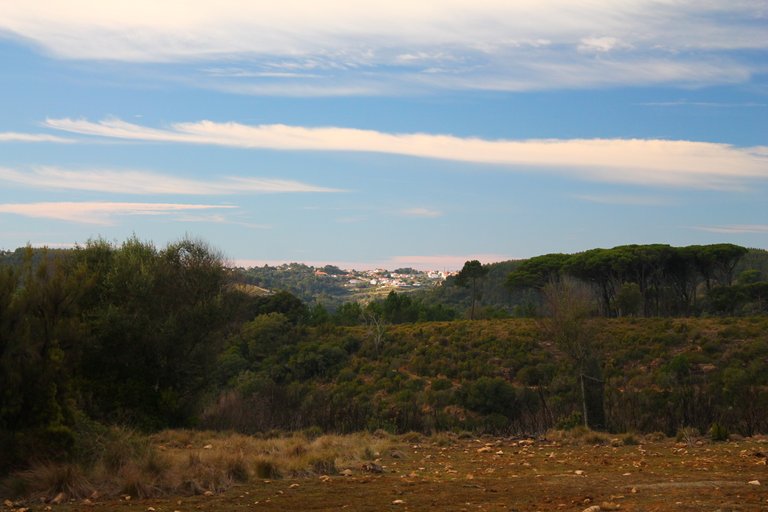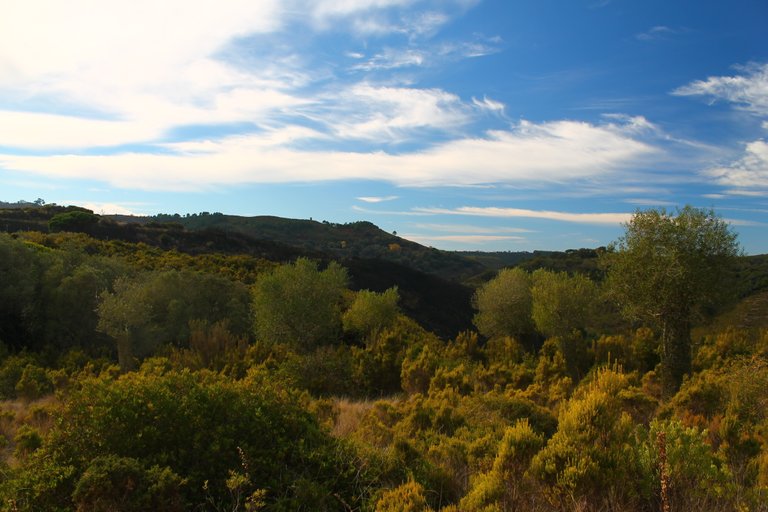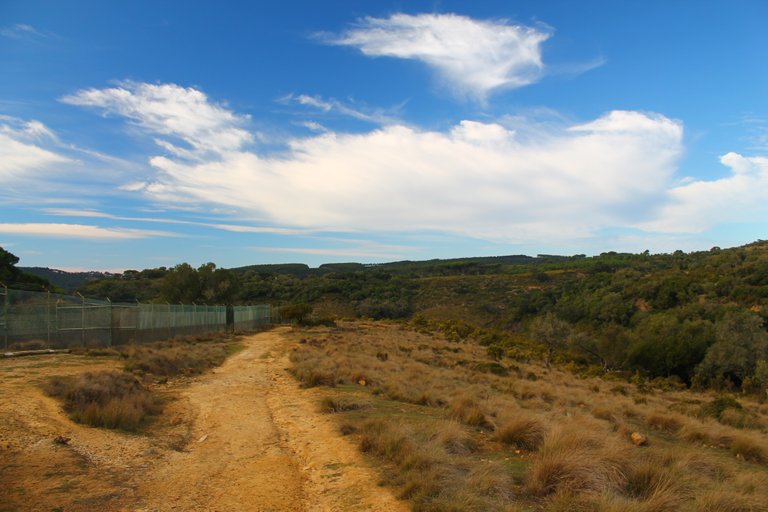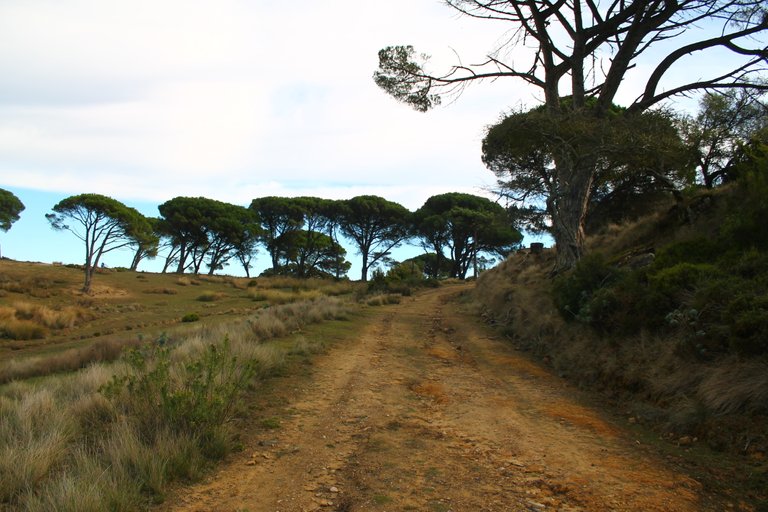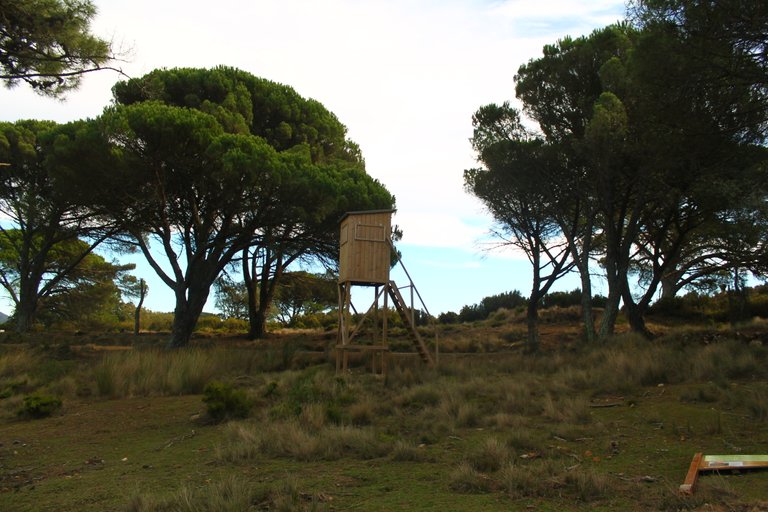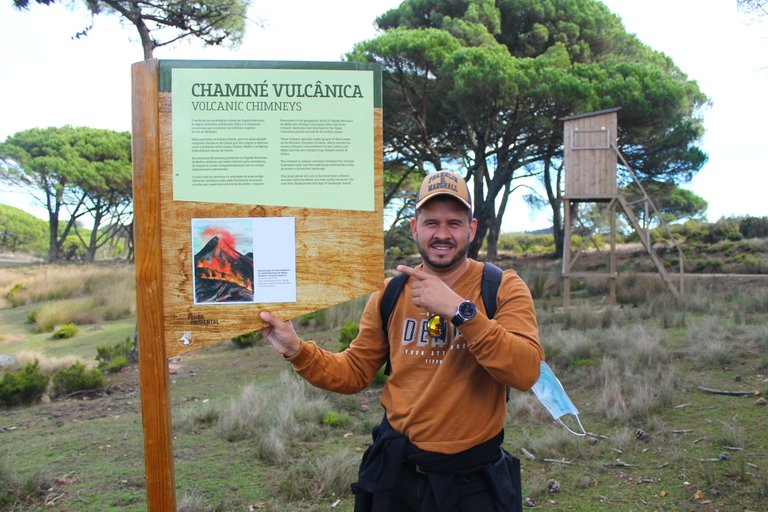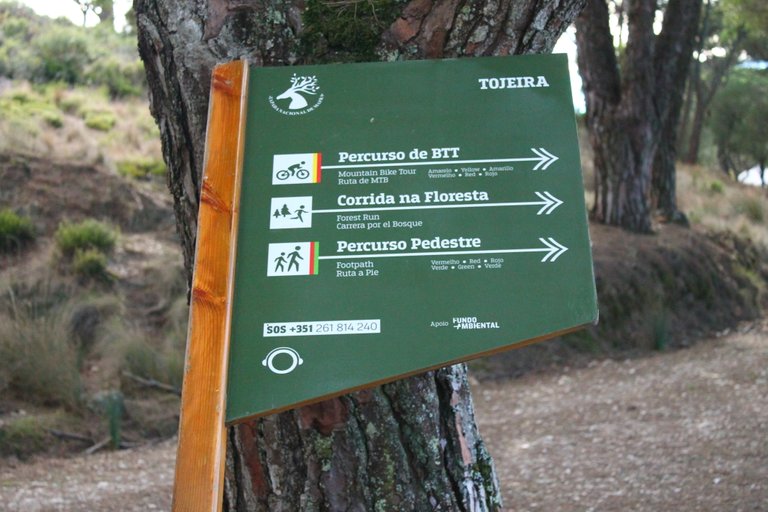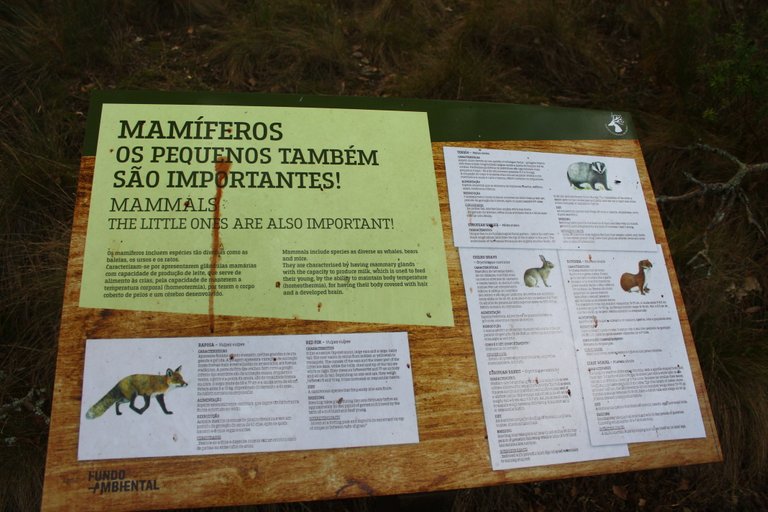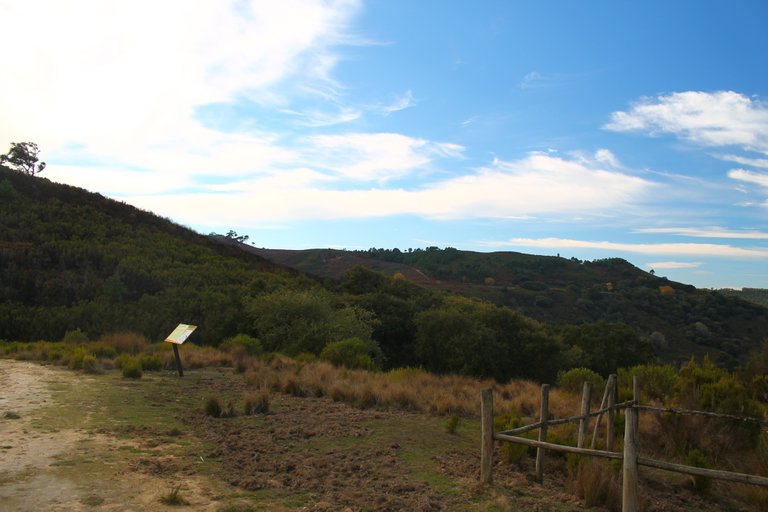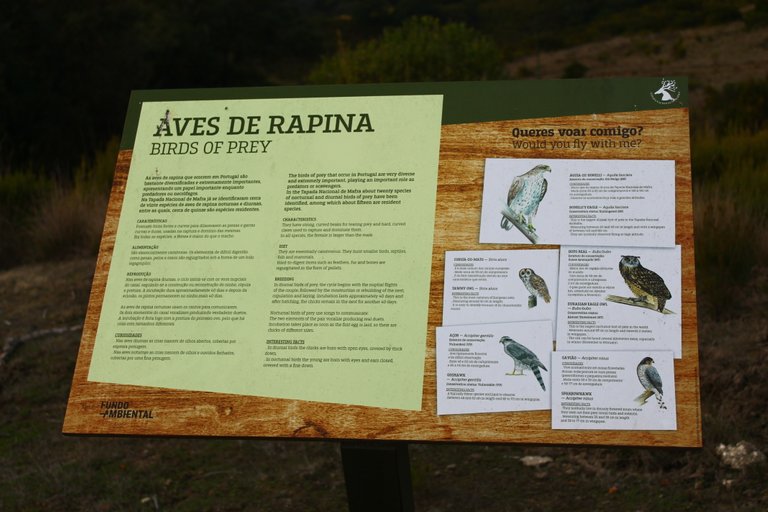 This is our final stage of our fantastic journey, I cannot complain for my effort, nature rewards me by showing me very beautiful wild animals, I am already at the top of the mountains and I take the opportunity to enjoy the landscape with my wife and breathe clean air!🕵️‍♀️🕵️‍♂️
Esta es nuetra etapa final de nuestro fantastico recorrido, no puedo quejarme por mi esfuerzo la naturaleza me recompenso mostrandome animales salvajes muy hermosos, ya estoy en lo mas alto de las montañas y aprovecho en disfrutar del paisaje con mi esposa y respirar aire limpio!🌄🌄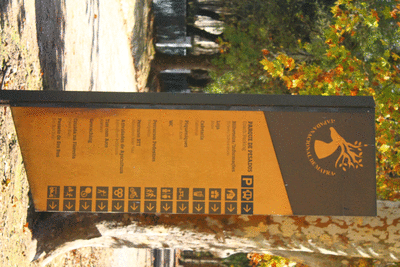 MY FINAL KILOMETERS🚙🚩/MIS KILOMETROS FINALES👨‍🏫🌄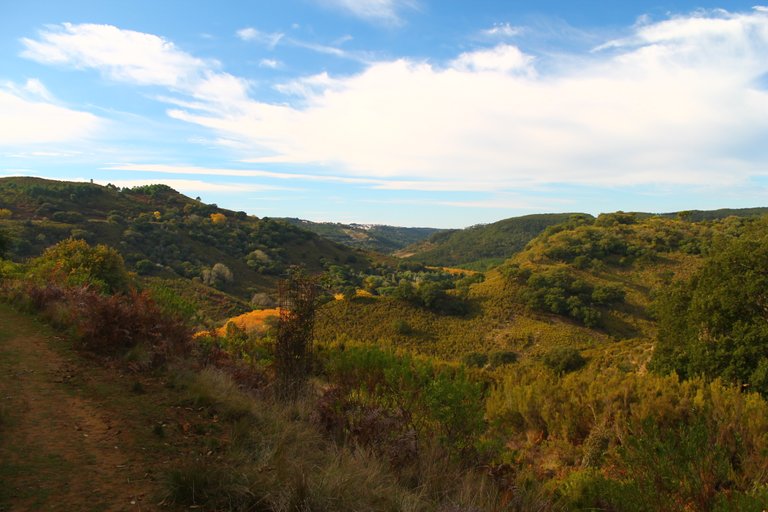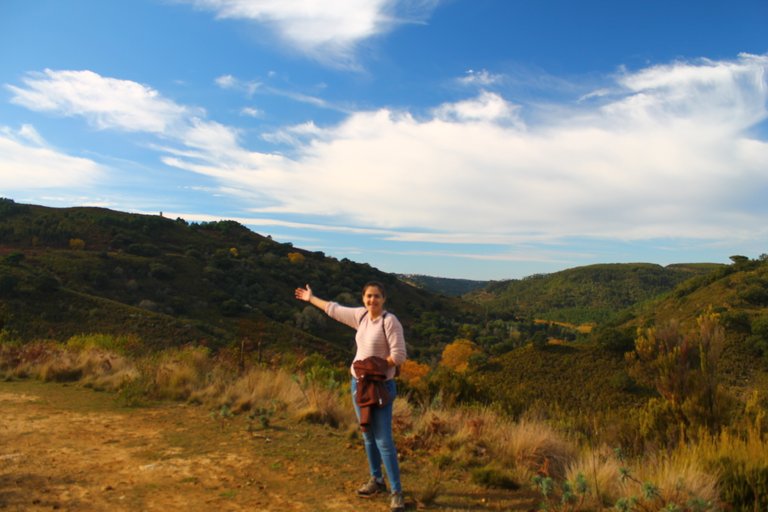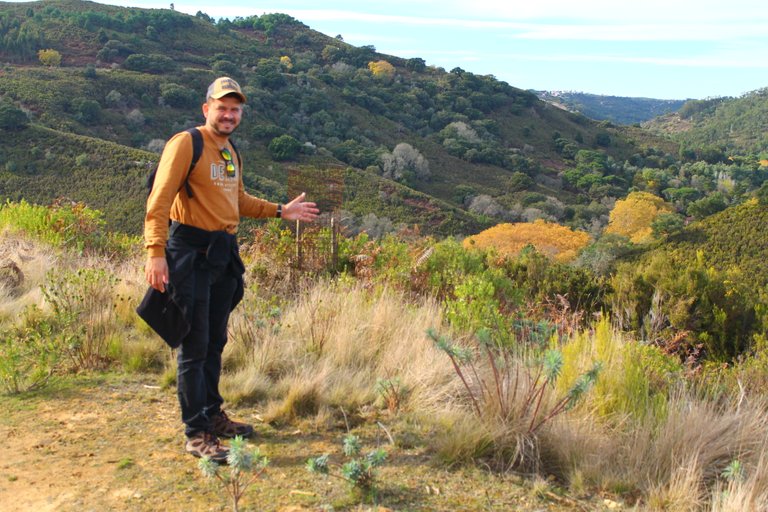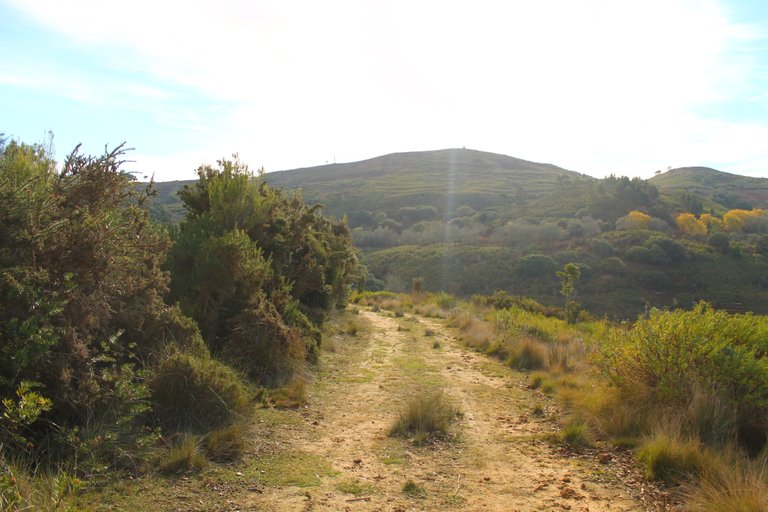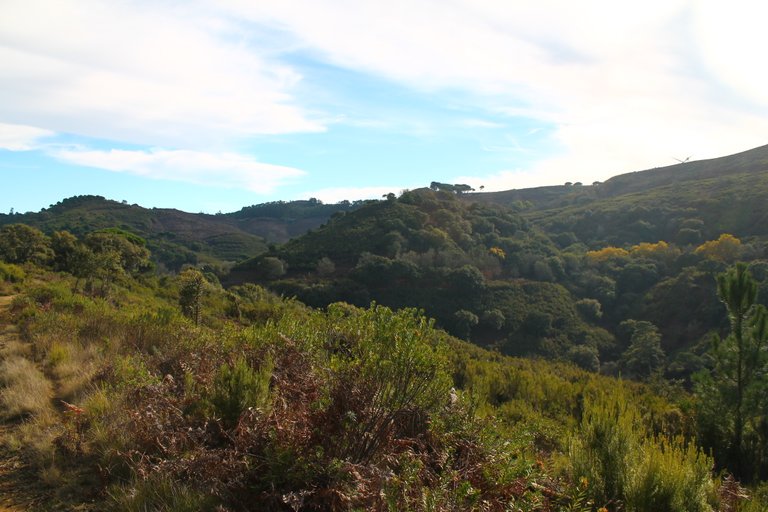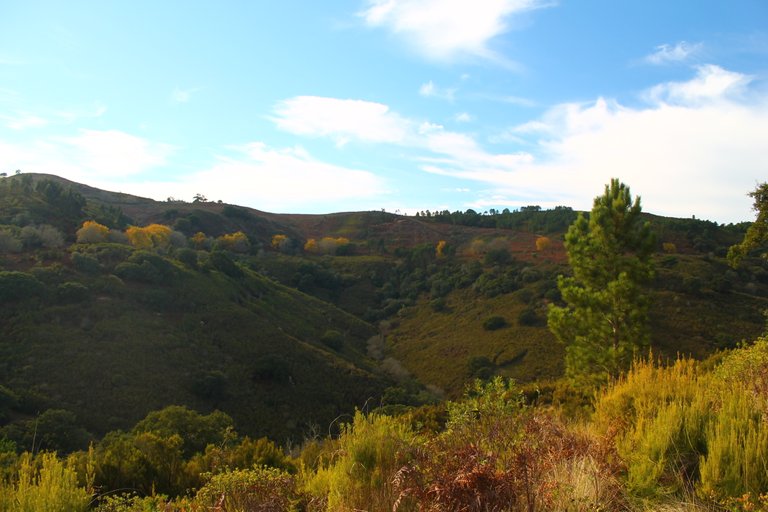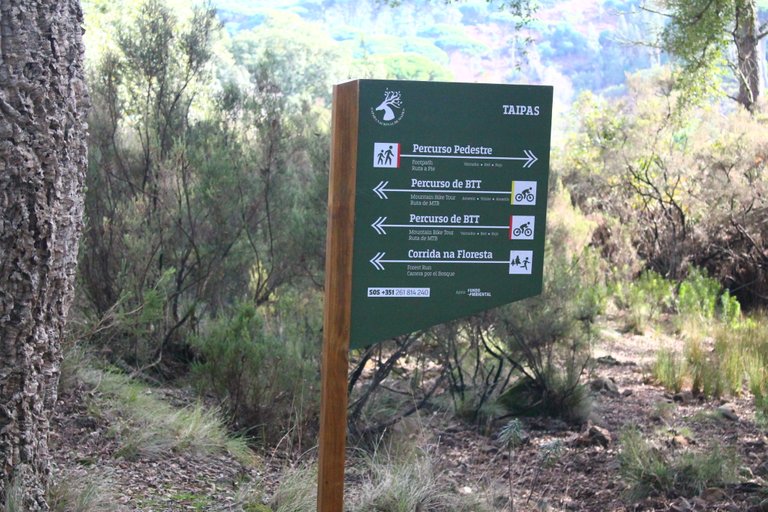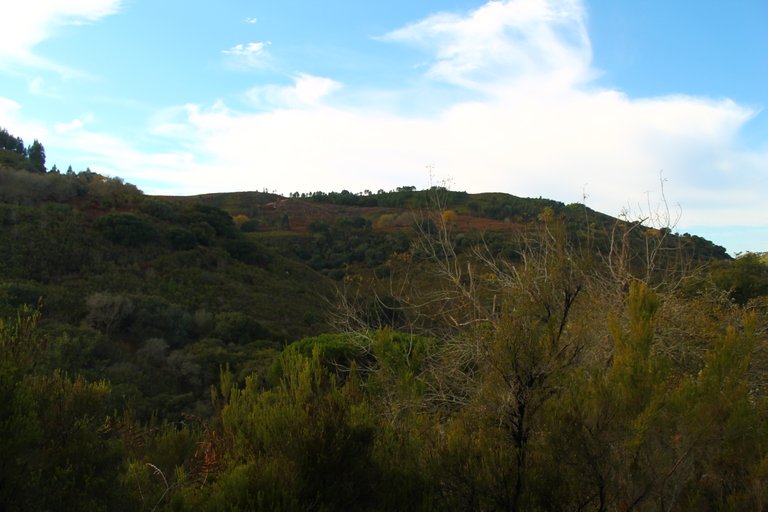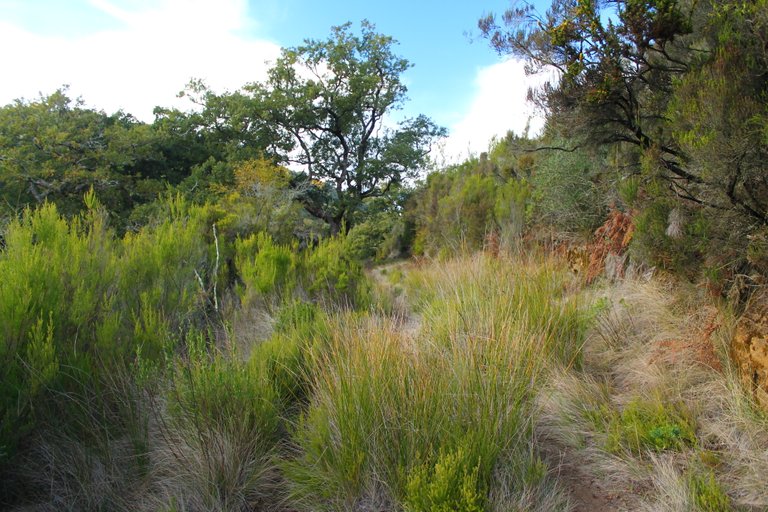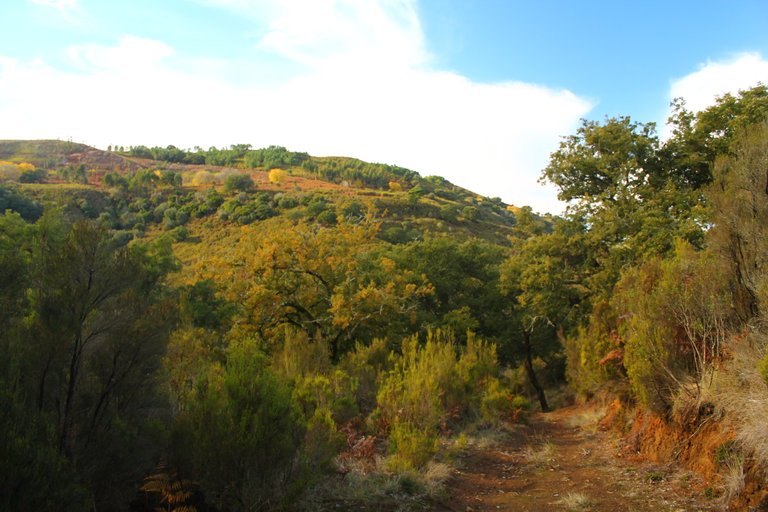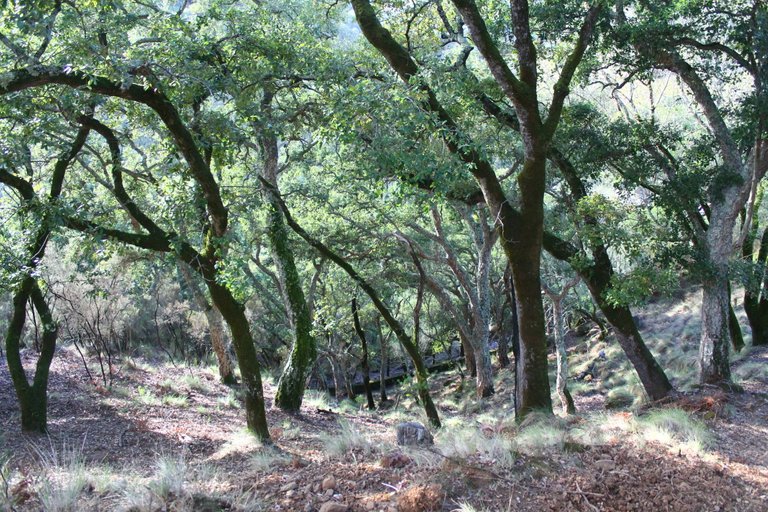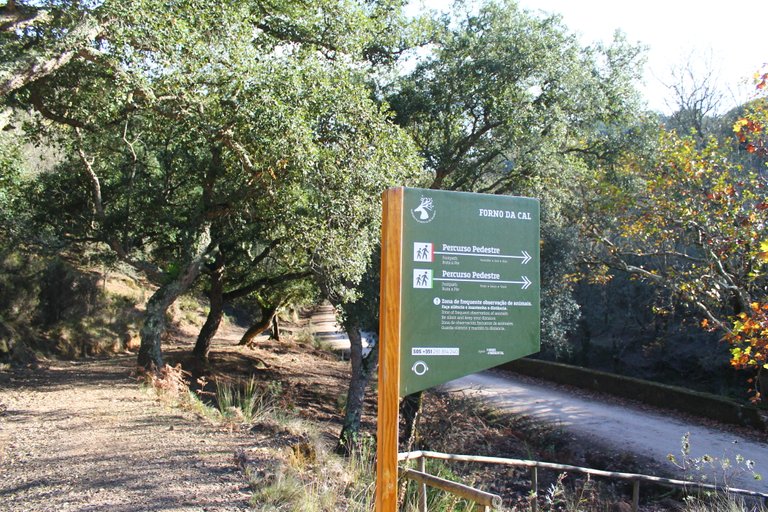 I am almost there and I have not seen a deer yet but it is normal because they are more active at night and at sunset, unlike their brothers the GAMOS!😎😜😥
Estoy casi llegando y aun no he visto un venado pero es algo normal porque ellos son mas activos en las noches y en el ocaso, a diferencia de sus hermanos los GAMOS!😞😞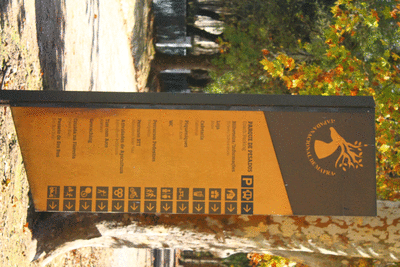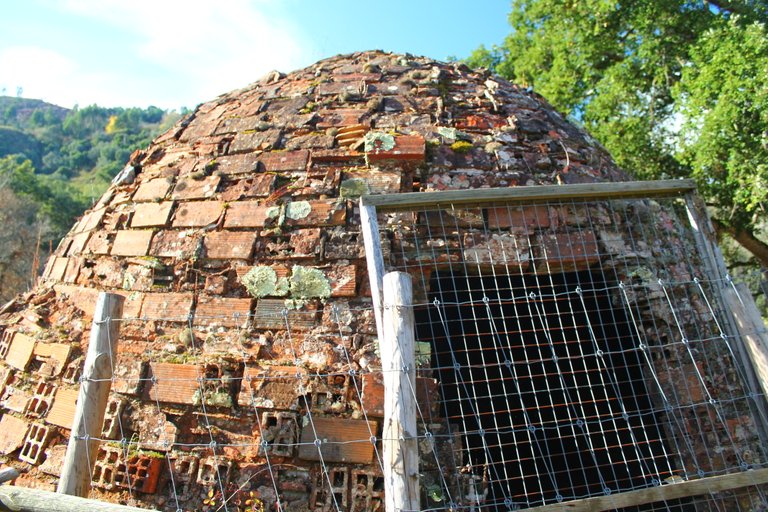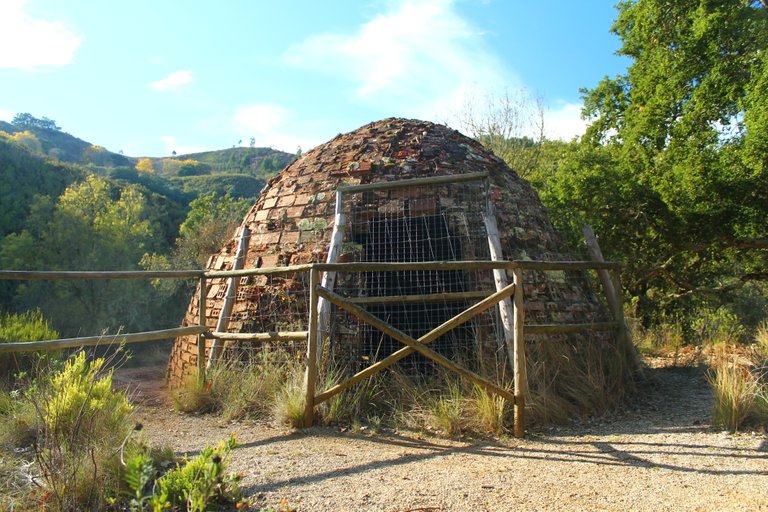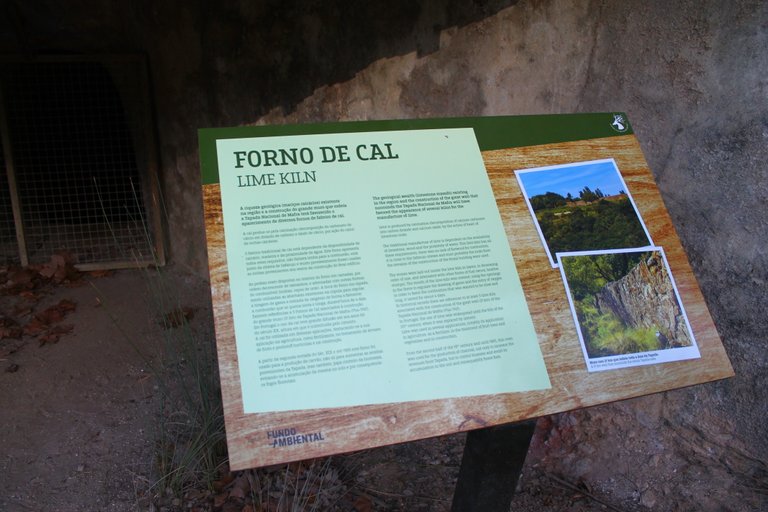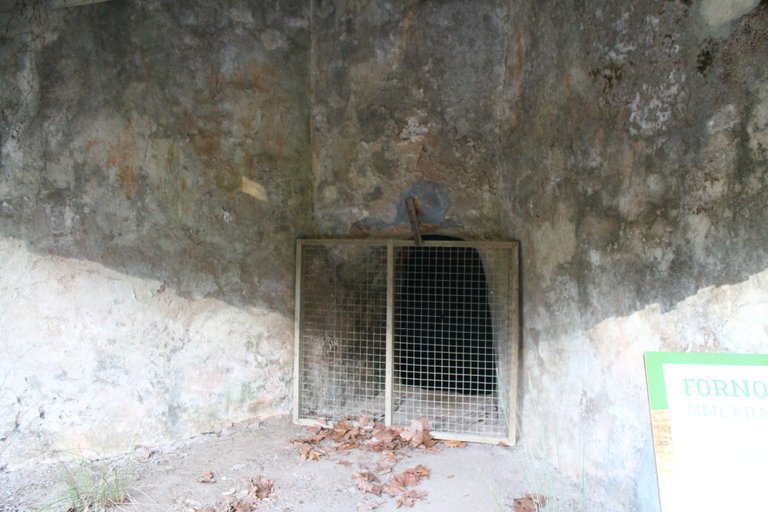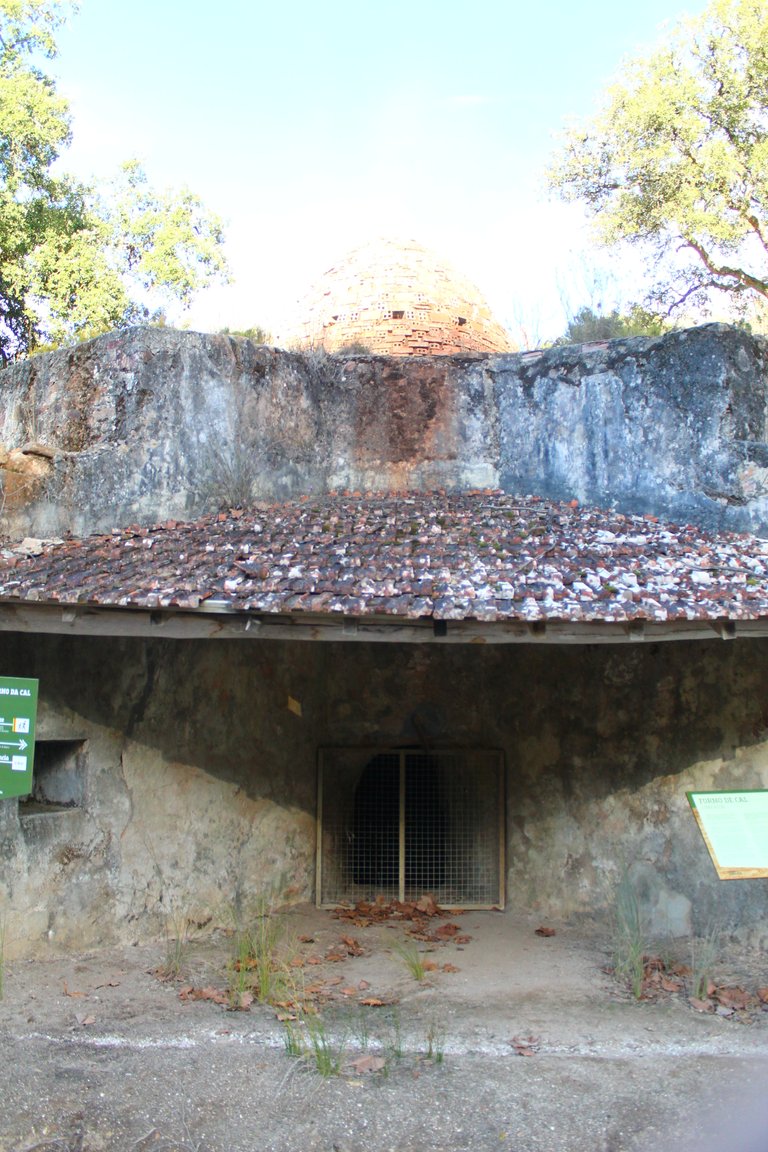 Inside the park this lime kiln is preserved, it was used long before the kings appeared!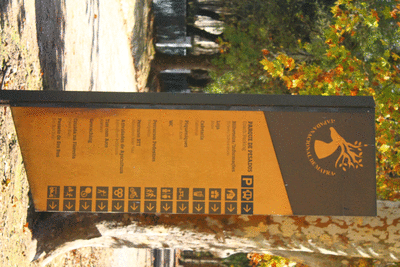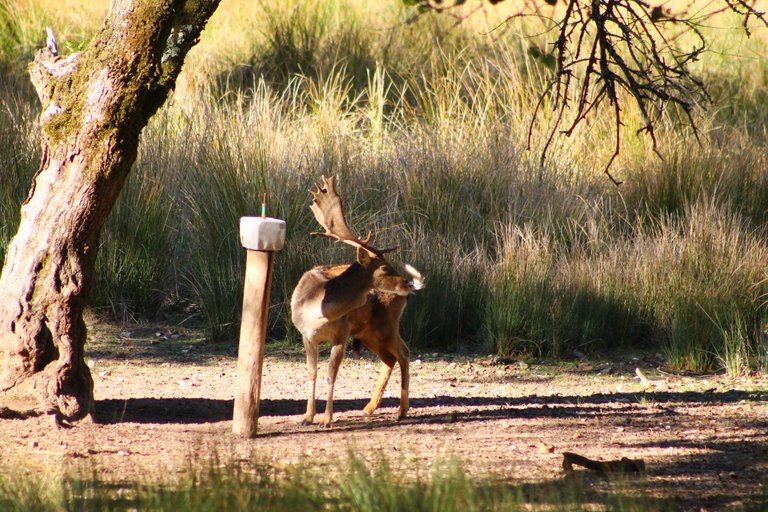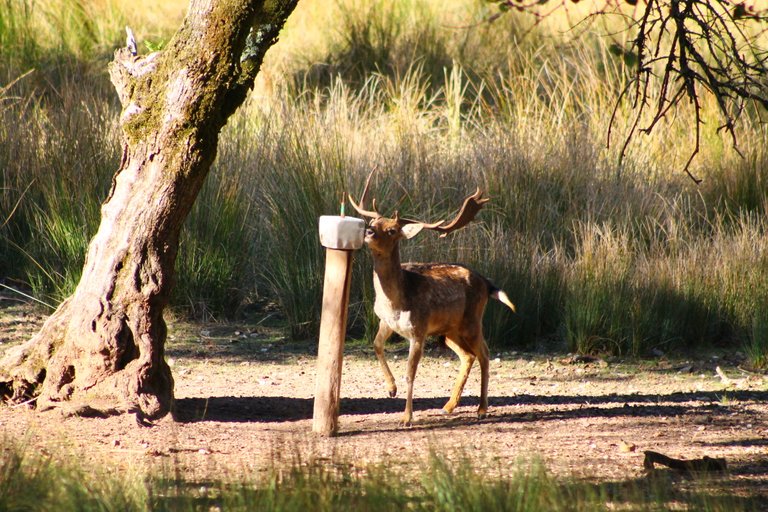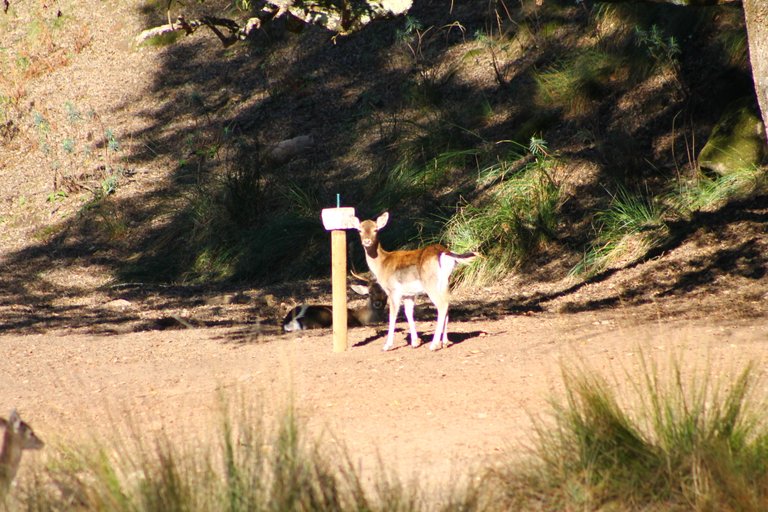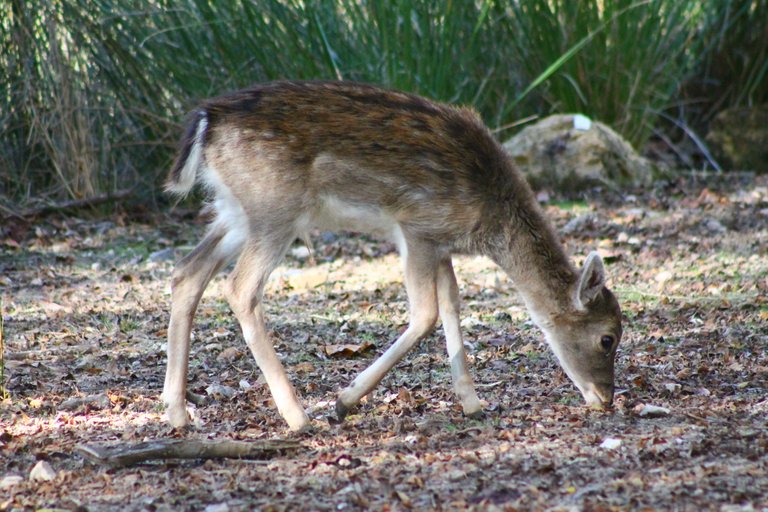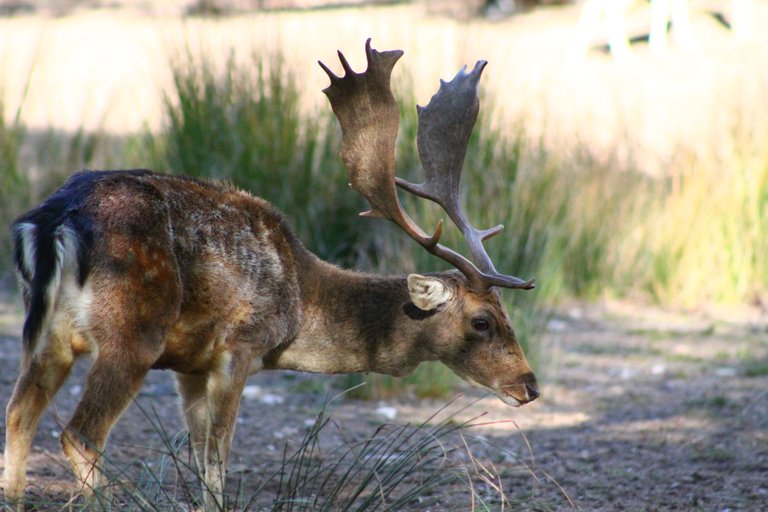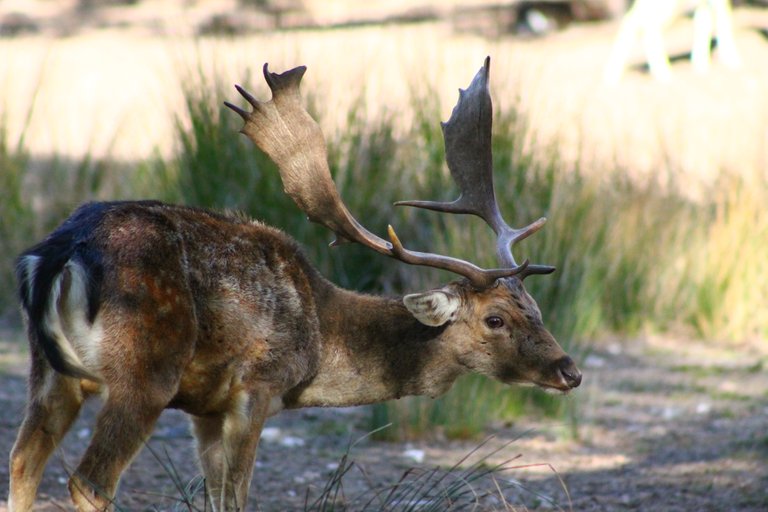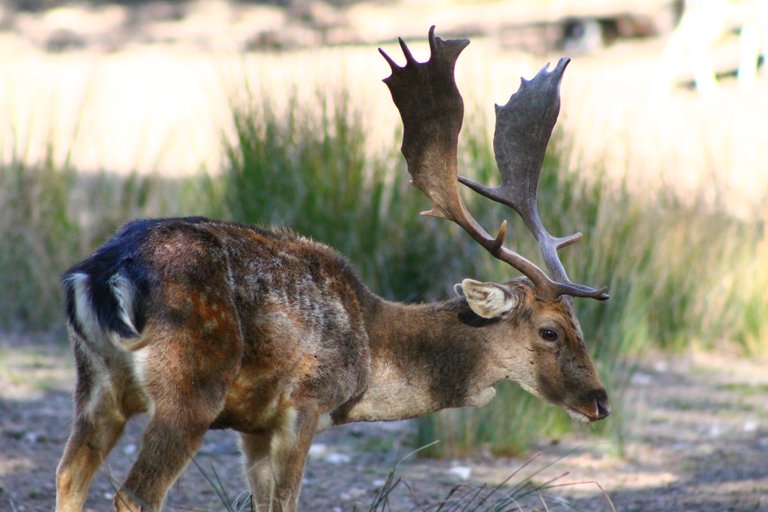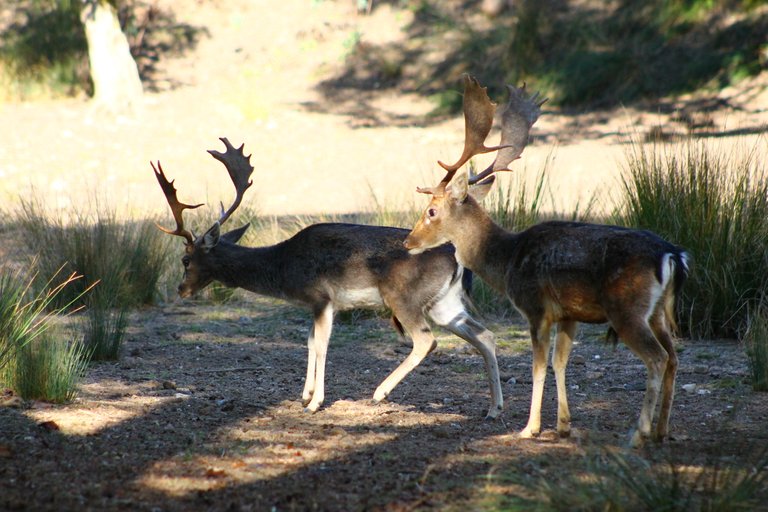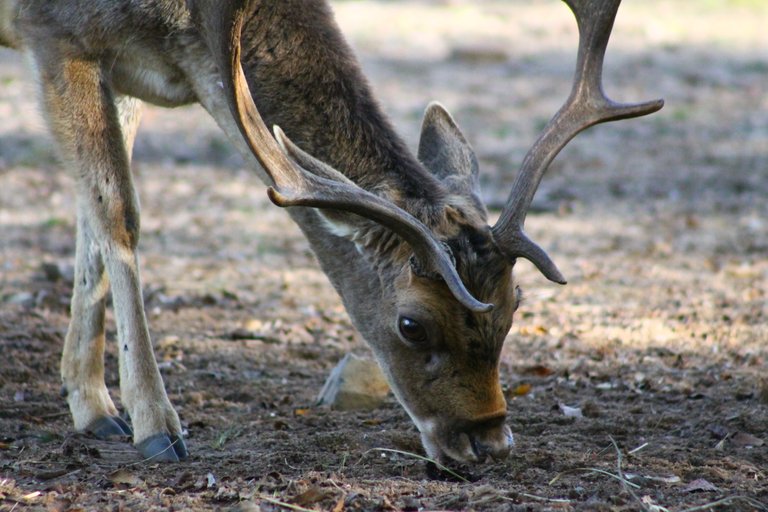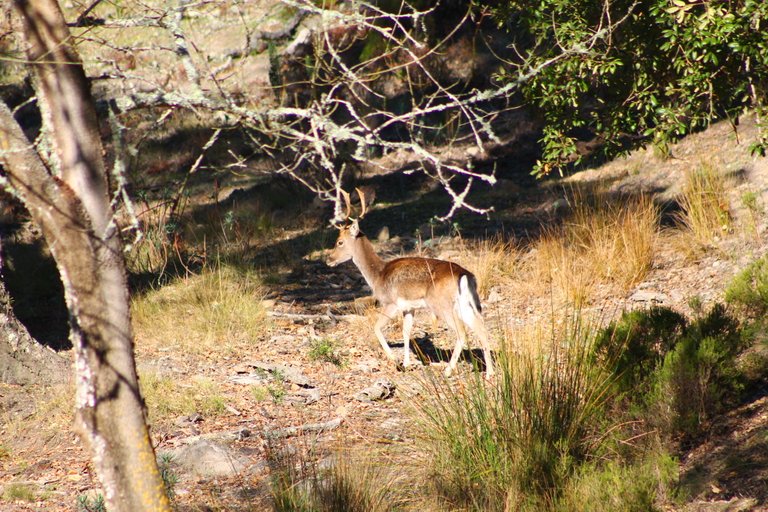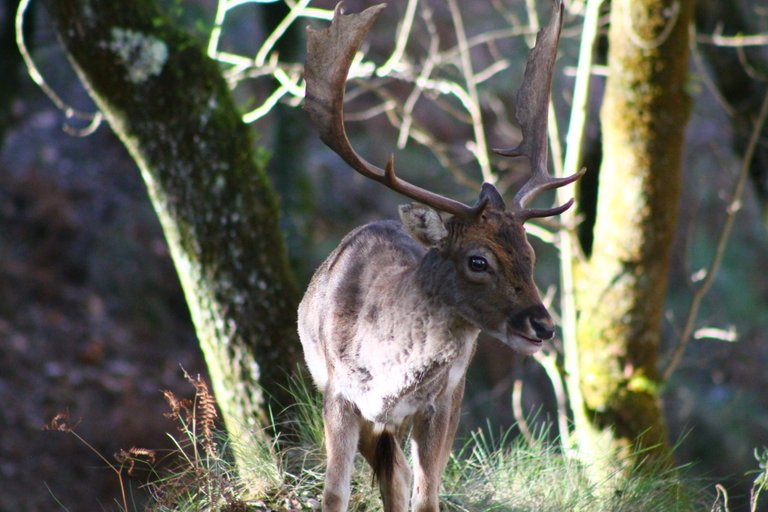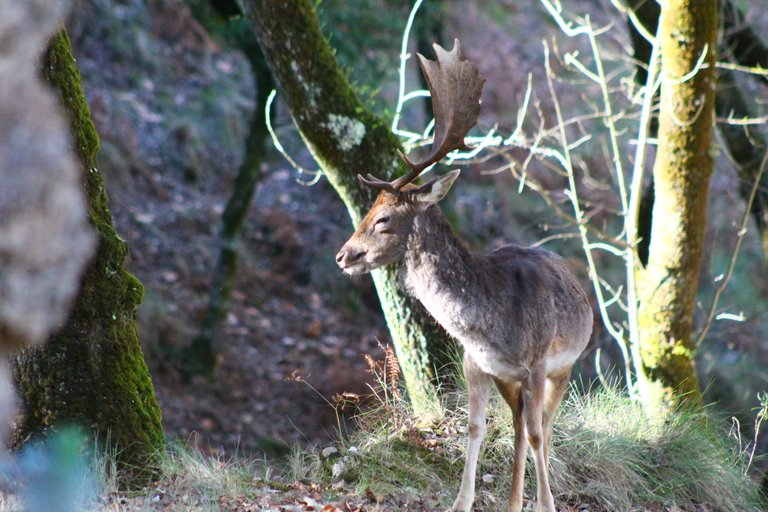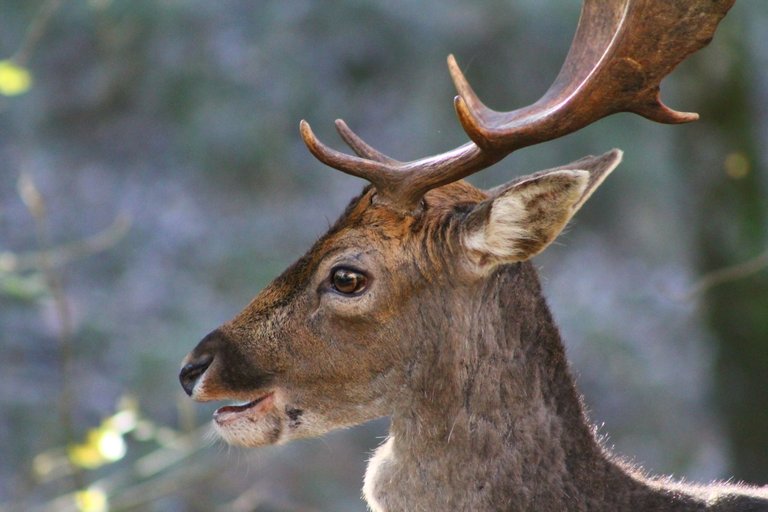 A DEER IS NOT YET APPEARED😭
AUN NO APARECE UN VENADO😭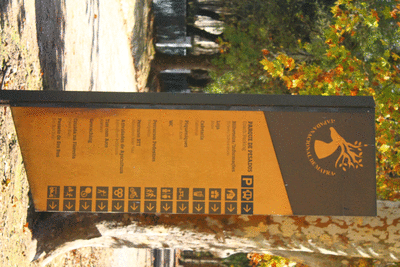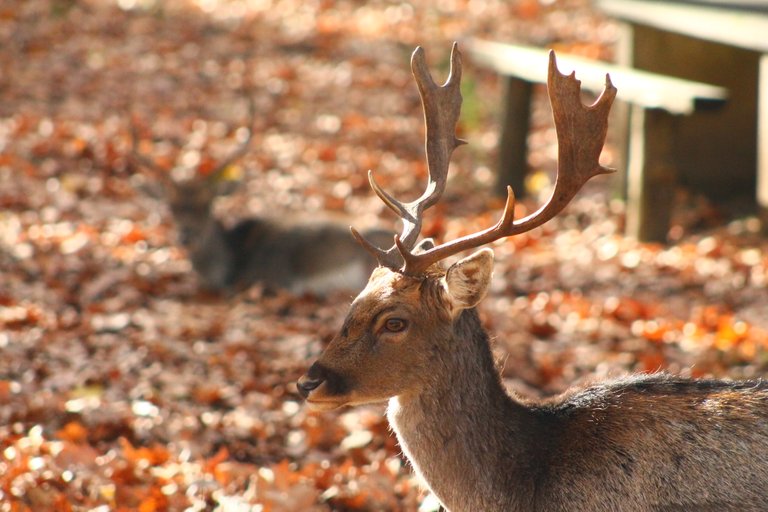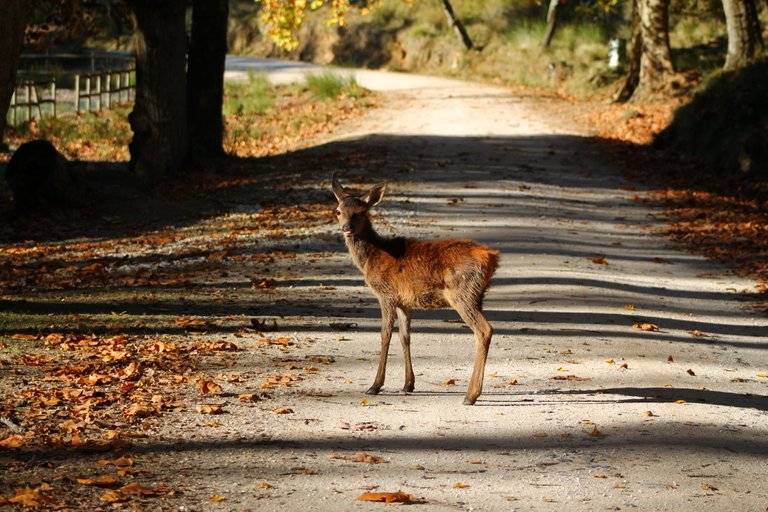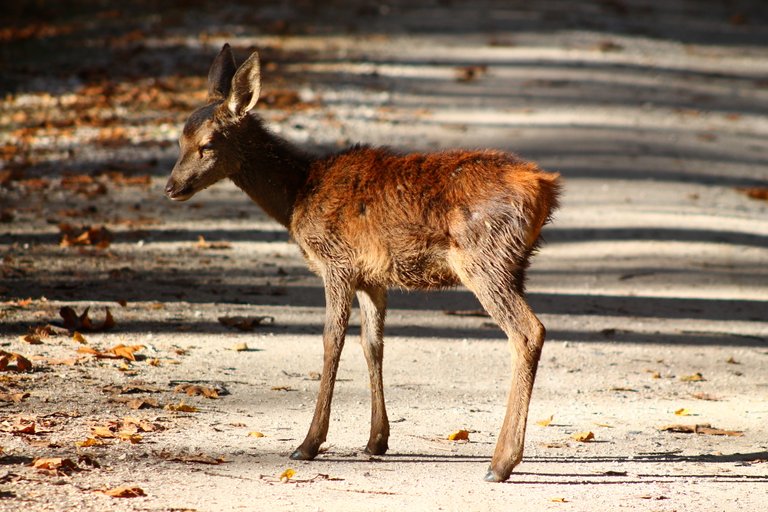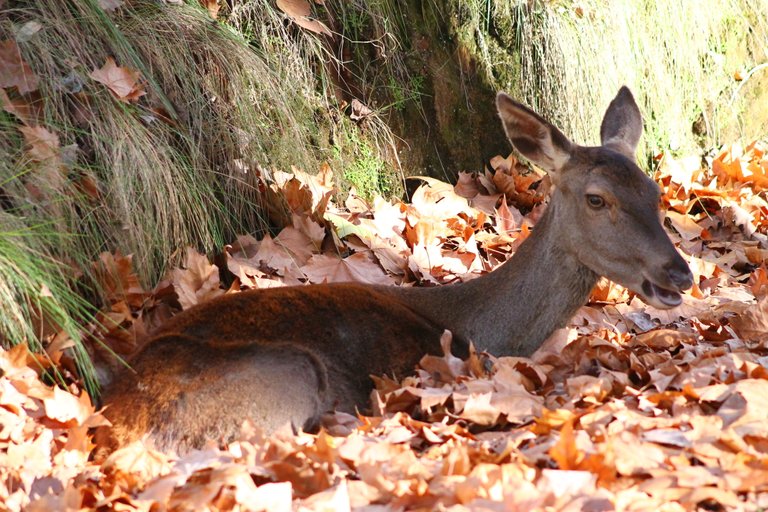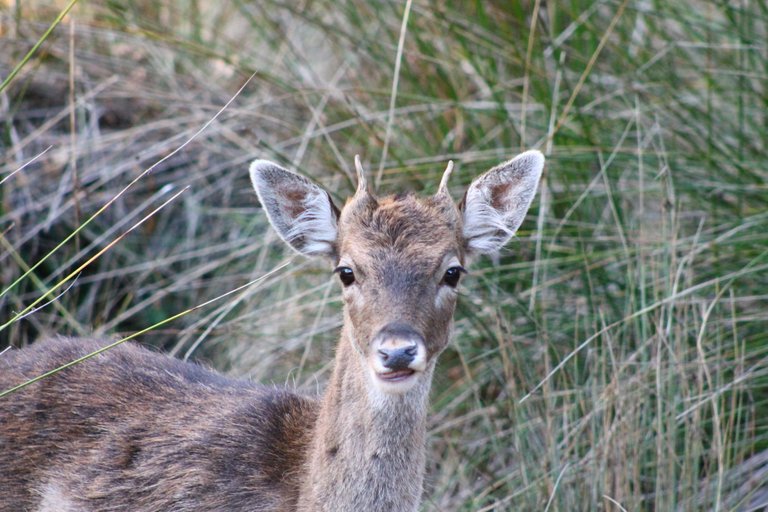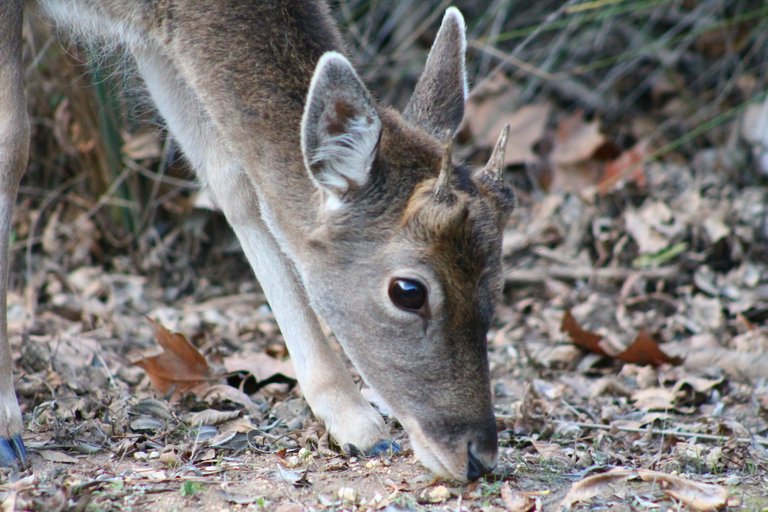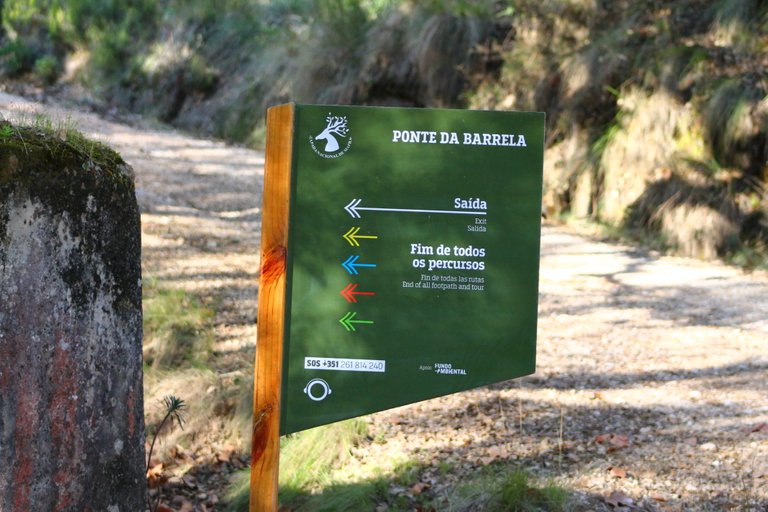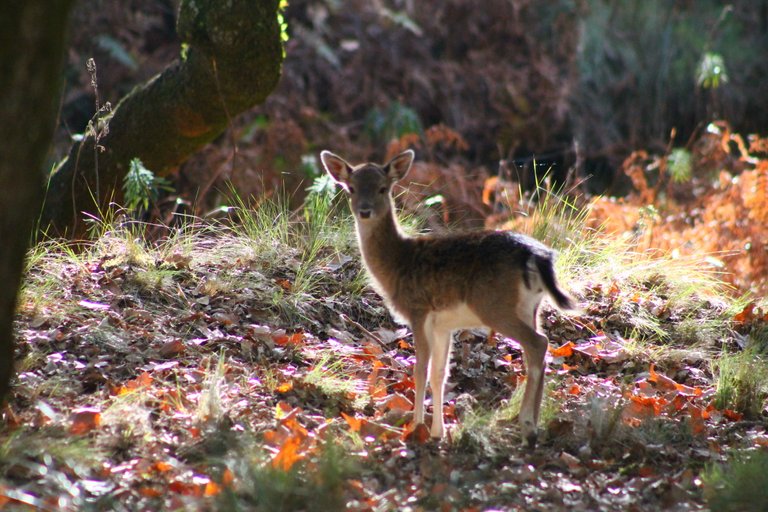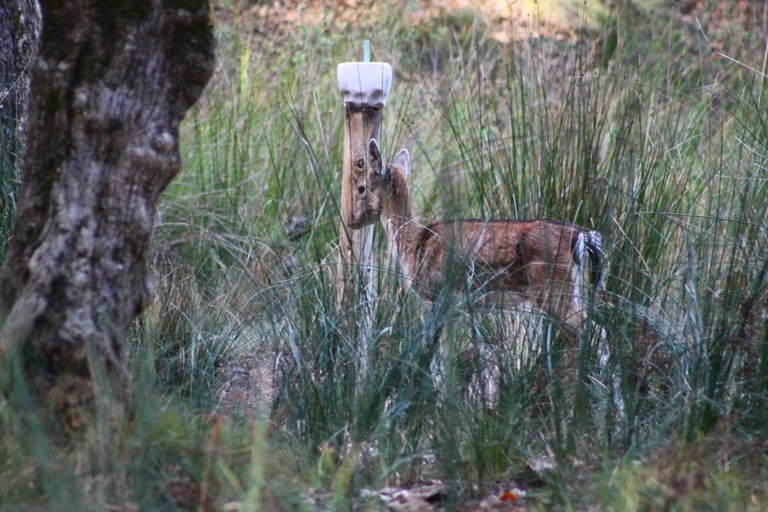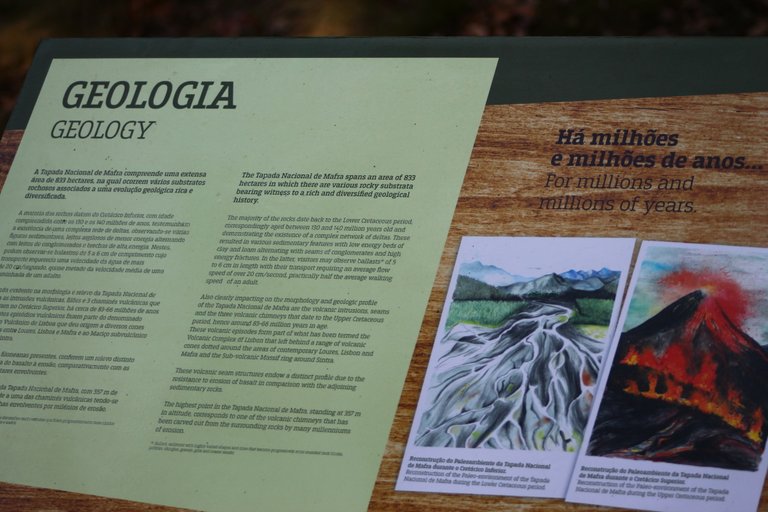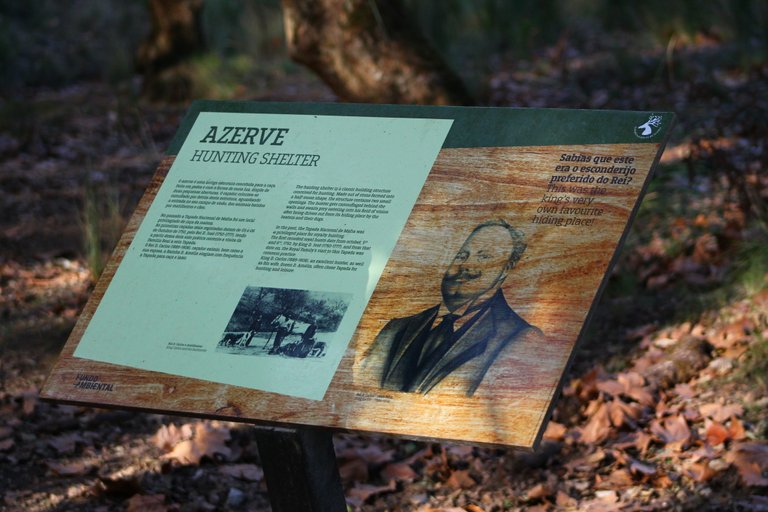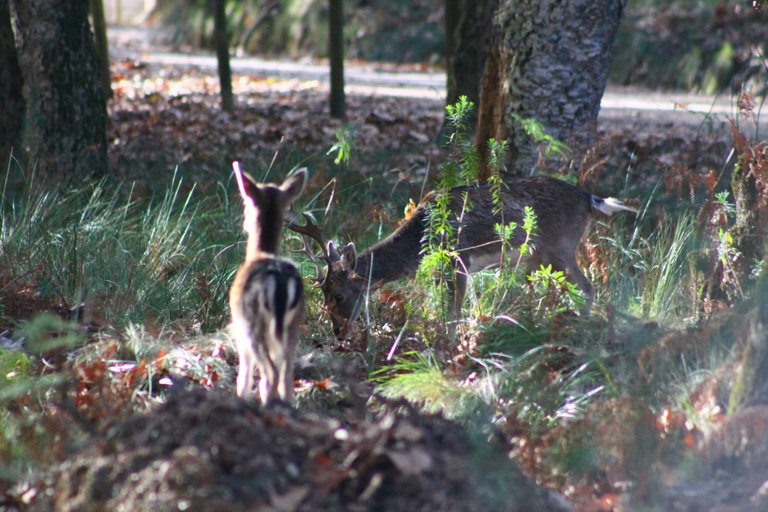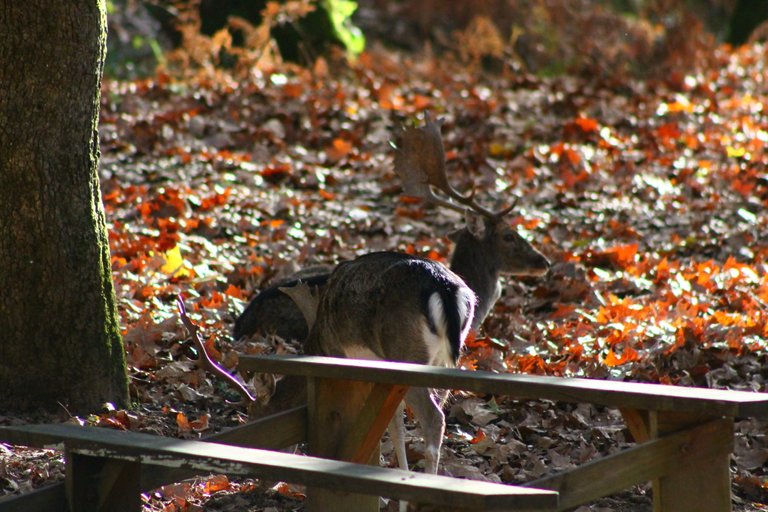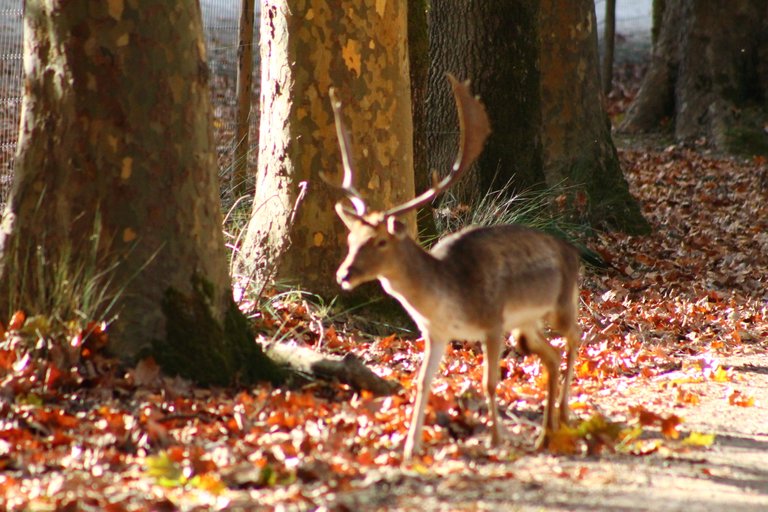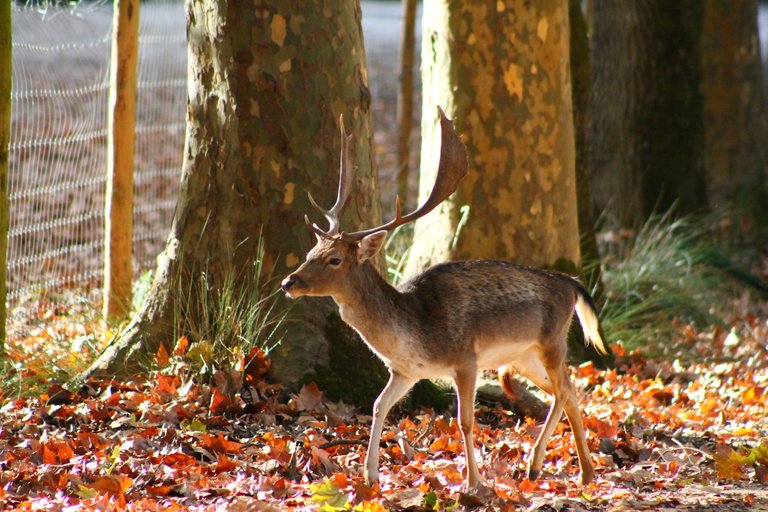 AND THE CRAZY HAPPENED🚙🚩/SUCEDIO LO MAS LOCO👨‍🏫🌄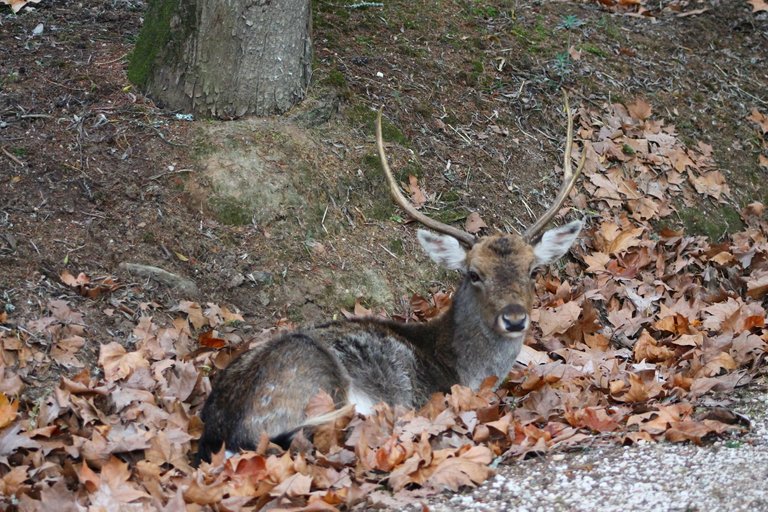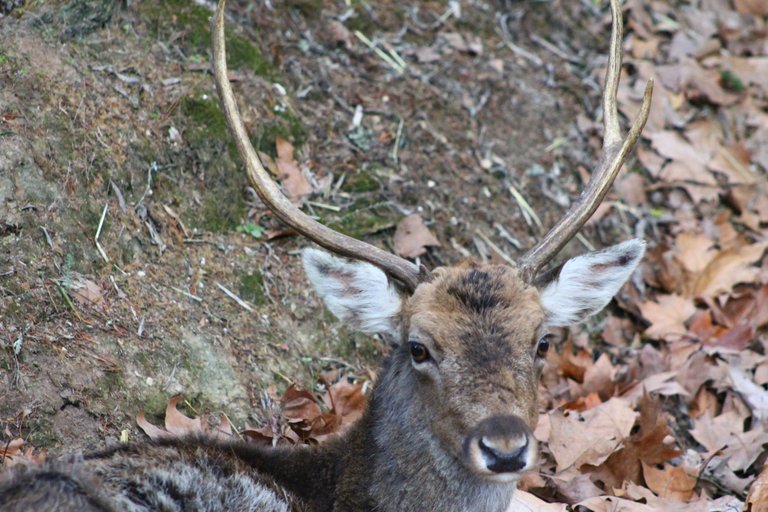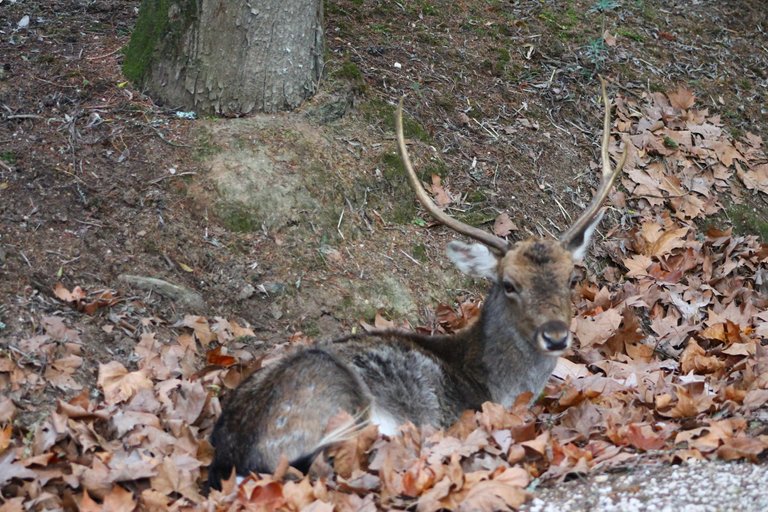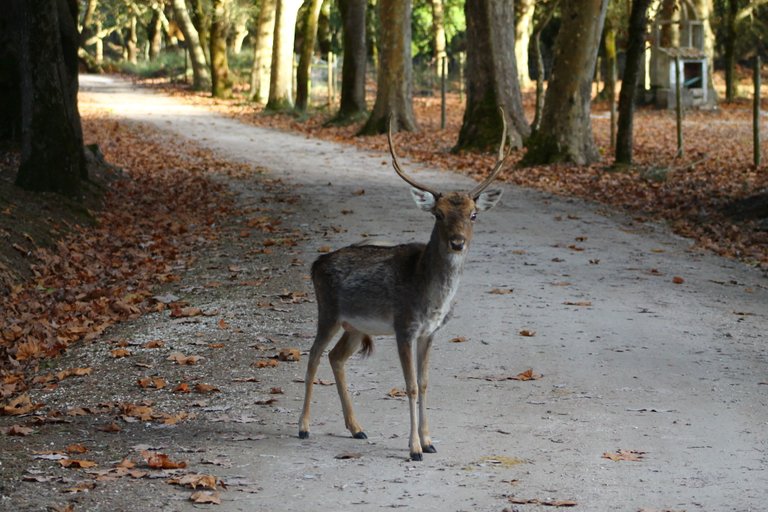 Incredibly before leaving the park a deer finally appeared! and my adventure was a total success! It is a male specimen of Cervus elaphus, and to make the story more crazy when we left the park the animal escaped xD and all the workers ran after him!🤣😂
Increiblemente antes de salir del parque aparecio un venado por fin! y mi aventura fue un total exito! es un ejemplar macho de Cervus elaphus, y para hacer la historia mas loca cuando salimos del parque el animal escapo xD y todos los trabajadores corrian atras de el!😁🤣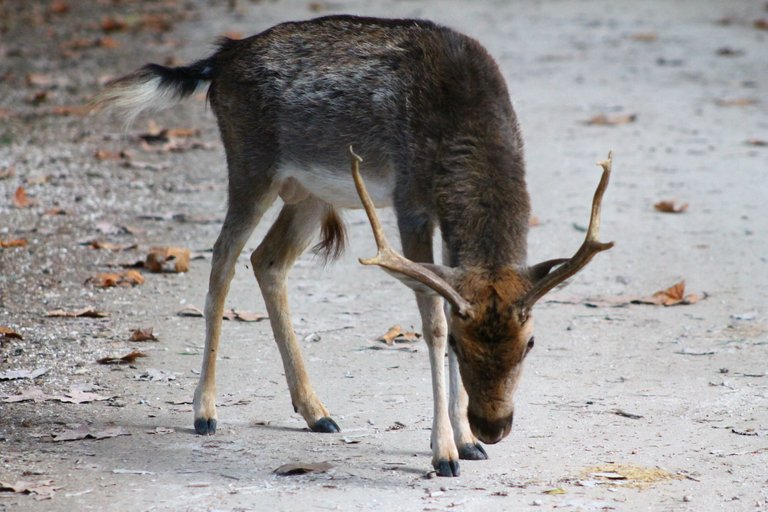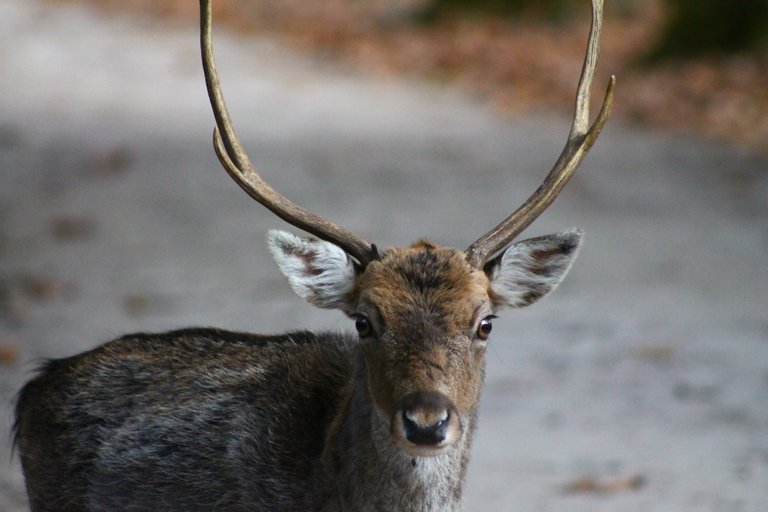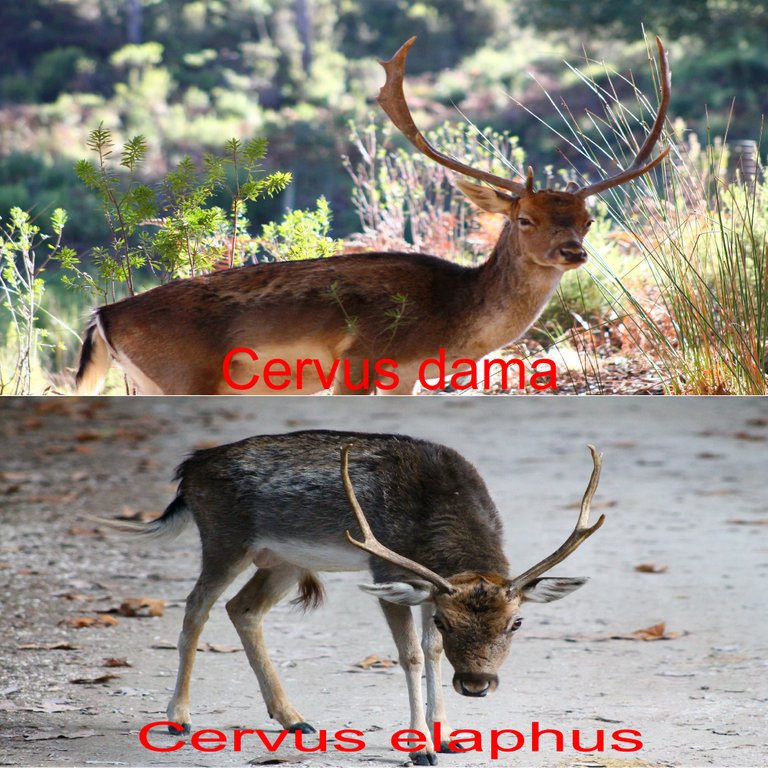 Here I leave you a comparative photograph so you can see the differences in both species of deer! I always saw the GAMOS but I had not seen the Common Deer until the end of my tour! I identify it by the horns!😍😍
Aqui te dejo una fotografia comparativa para que veas las diferencias en ambas especies de venados! siempre vi los GAMOS pero no habia visto el Venado comun hasta el final de mi recorrido! yo lo identifico por los cuernos!⛔💯✅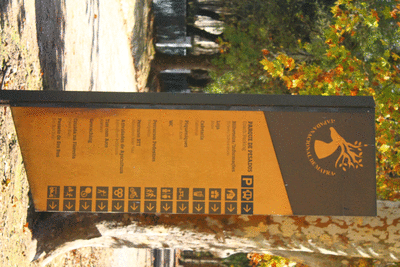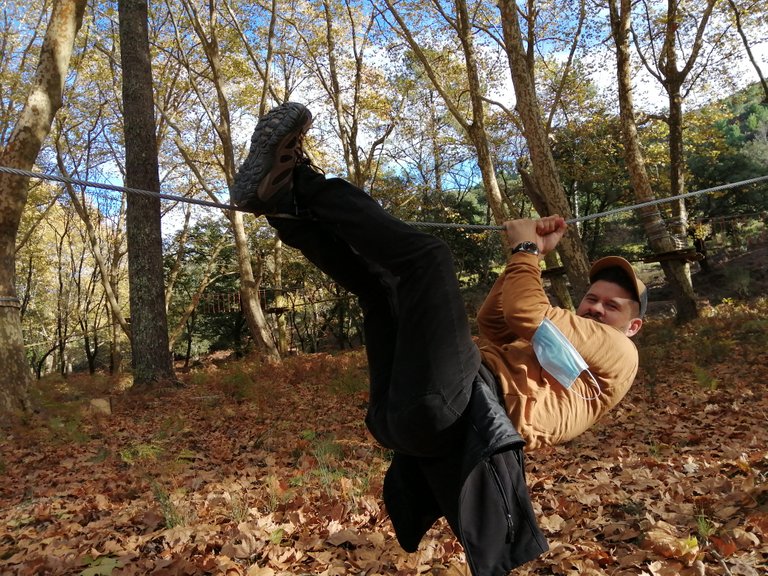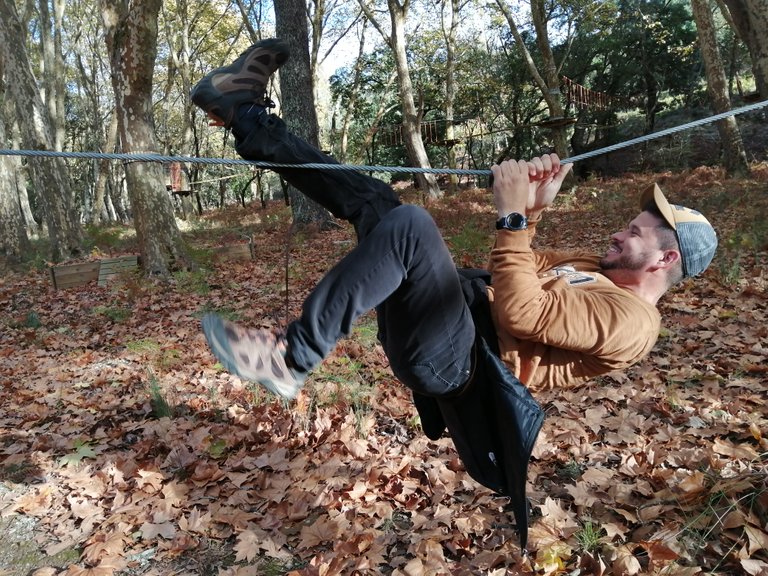 Life is a single old man! enjoy it!🤣😂
La vida es una sola viejo! disfrutala!😅😆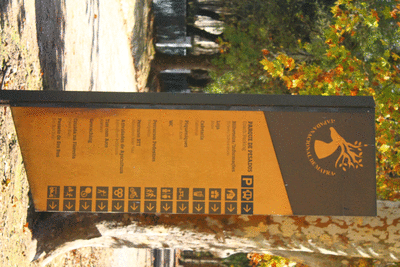 DNA is an organization to foster and DENSIFY NATURE-APPRECIATION which aims to establish REPORTS OF BIODIVERSITY DATA that is contributed by all of us Hiveans and subsequently cataloged.
Therefore DNA searches for HIGH-QUALITY posts that aim to DESCRIBE and determine the BIODIVERSITY AROUND YOU with added EXPLANATIONS and INFORMATION. For these informative posts they offer a CURATION SERVICE using the @dna.org account. It is also a CURATION TRAIL. Just add the #dna TAG if you think that any of your posts is what they are looking for.

THANKS FOR READING ME (PHOTOS OF MY PROPERTY)🙂🧠🦾👍
If you want to know more about the nature reserve:
https://pt.wikipedia.org/wiki/Tapada_Nacional_de_Mafra
https://www.visitportugal.com/es/NR/exeres/125F943F-DA02-4920-B603-D5B978264FF0