An Unexpected Find in Mississippi
While on one of our long road trips we used to take in the pre-Covid days, we came across this little gem off the side of the highway. I posted about this trip a few years back, but it only got like 5 views so I thought it was worth re-posting with a bit more context.
We in the middle of driving from Florida to Los Angeles when we reached a point that we just had to stop. With no rest area in site, we noticed a sign for the Infinity Science Center.
Neither of us had heard of it before, so we thought perhaps it was a great place to stop. Besides, I don't know how many other interesting places that we would pass by driving through rural Mississippi.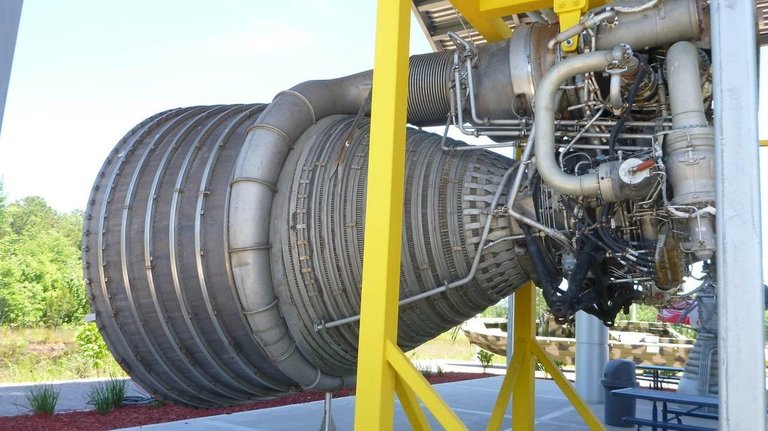 It's crazy to me all of the intricate cables and conduits that are required to make these things work. I always think about this when I am thousands of feet in the air in a plane. I just like to make things feel a bit more precarious, I suppose. It seems like there is a delicate layer of technology between me and certain death!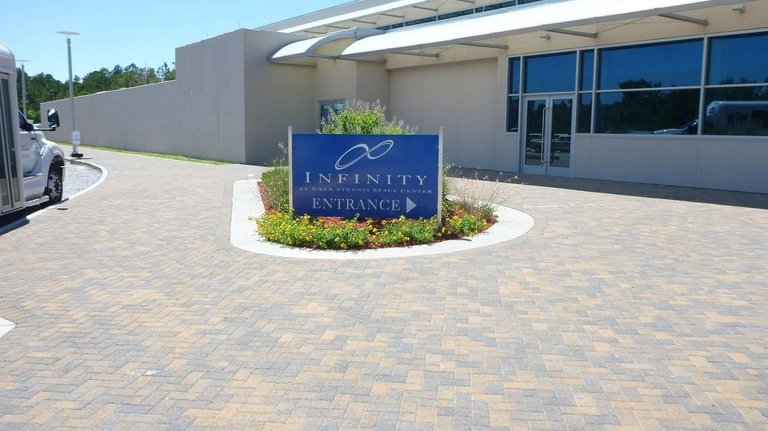 Sadly, we were so tired and rushed that we really didn't have the time nor energy to tour the inside, but there were quite a few interesting items on display outside.
There were a lot of tour buses coming and going. They were generally filled with elderly folks. I don't know where they were coming from exactly, but there were quite a few of them! I get the feeling that they were a group arriving at different times.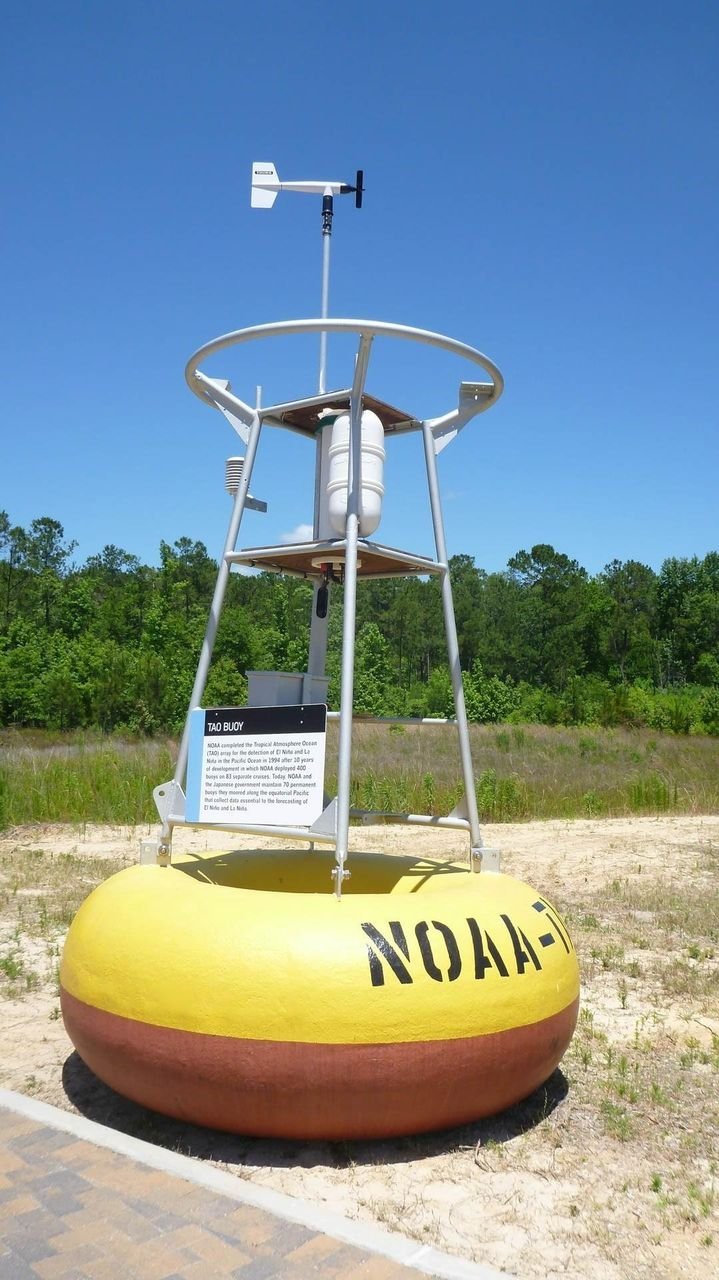 My eyes were almost completely dysfunctional after the long drive, so I couldn't bring myself to read most of the plaques attached to the many interesting objects outside.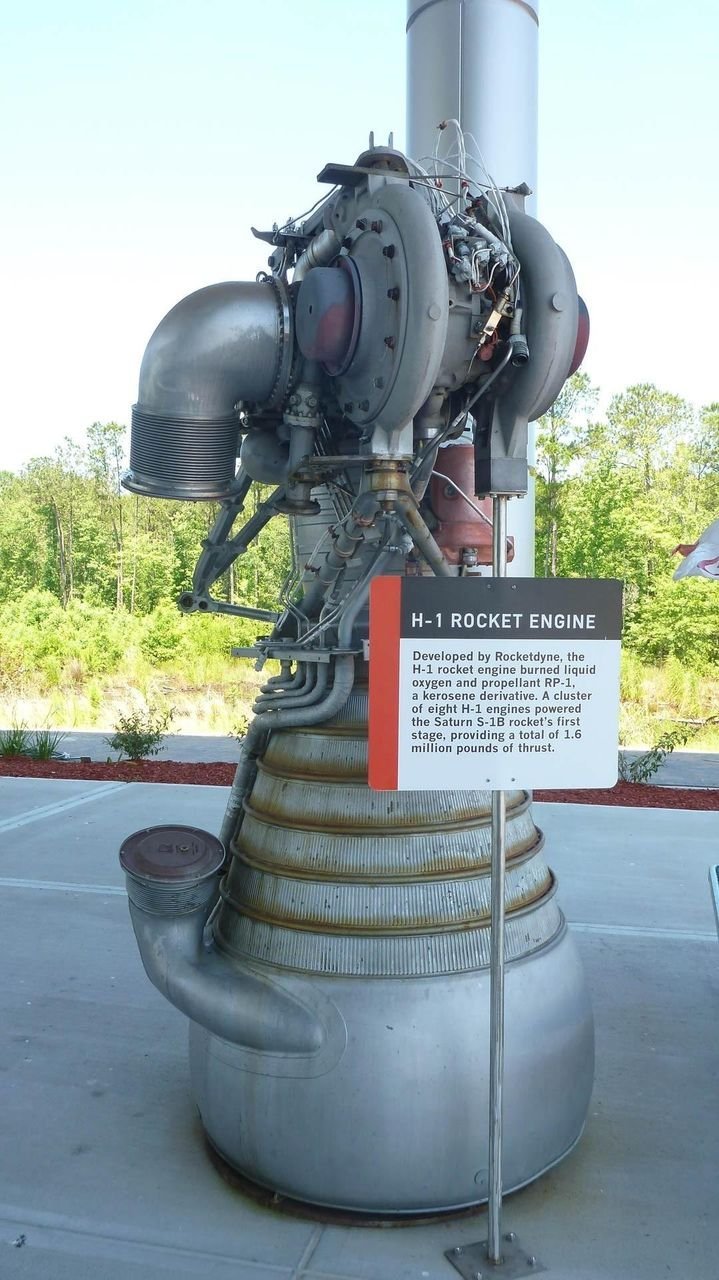 To me, some of these things look like something that came out of a steam punk mad scientist lab. How of trial and error went into making all of this stuff work? Being born in Dayton, Ohio it was kind of beaten into us the wonders and genius of human flight. Well, it isn't a surprise once you know that Dayton among other things is the birthplace of the Wright Brothers and aviation.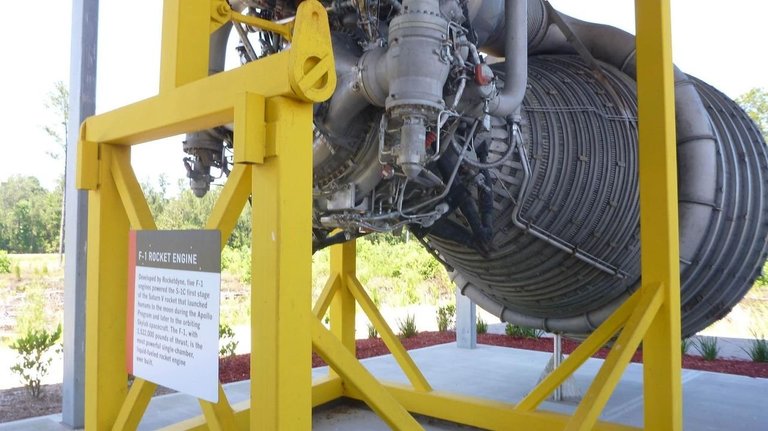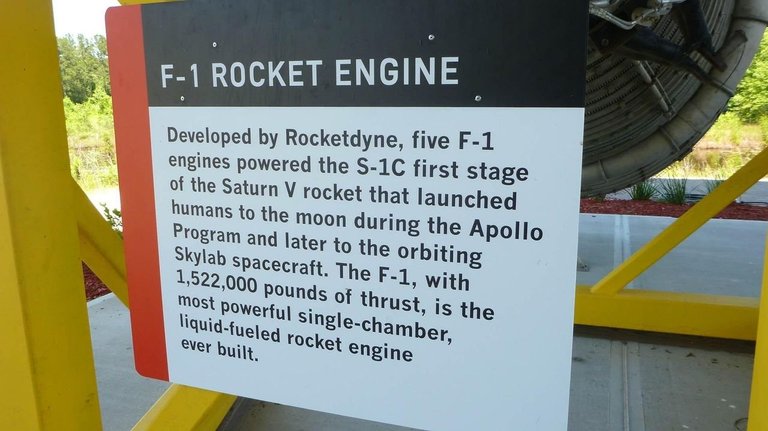 There were quite a few rocket engines on display when we visited. I kind of wish that we had gone inside, as I imagine there was a lot more to see.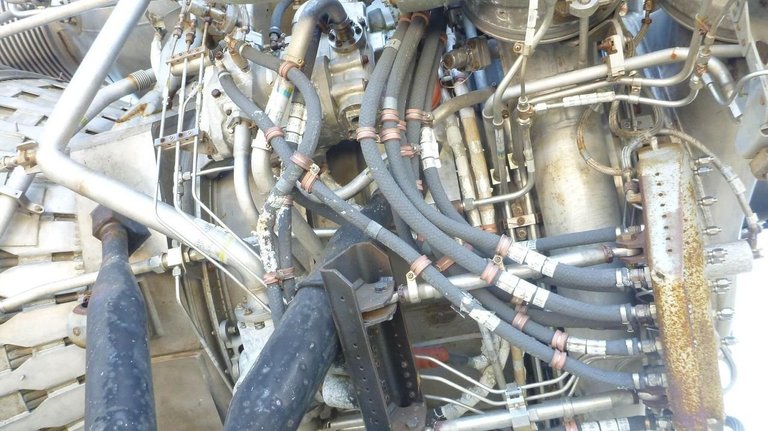 Can you imagine mounting one of these bad boys into your old Caddy? I bet you could break some land speed records... Well, your corpse would at least. That would not be a pretty sight at all.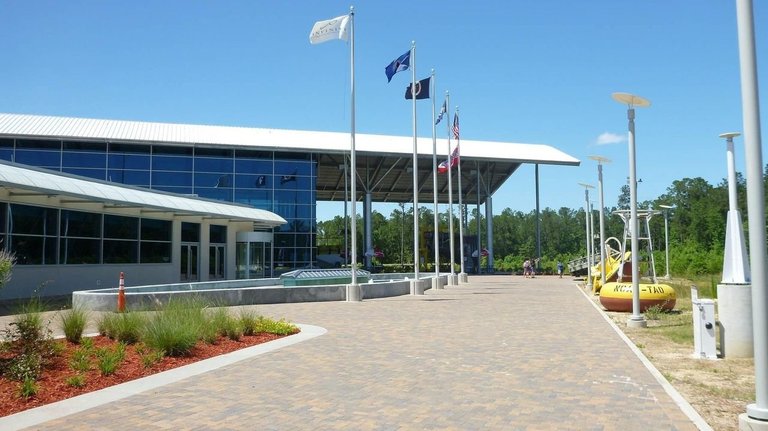 Other than the tour buses, there was no one here at all. In fact, when we first arrived we assumed that the place was closed. I get a feeling that we arrived at a kind of random time. The area was very well kept and clean, even though it looked deserted.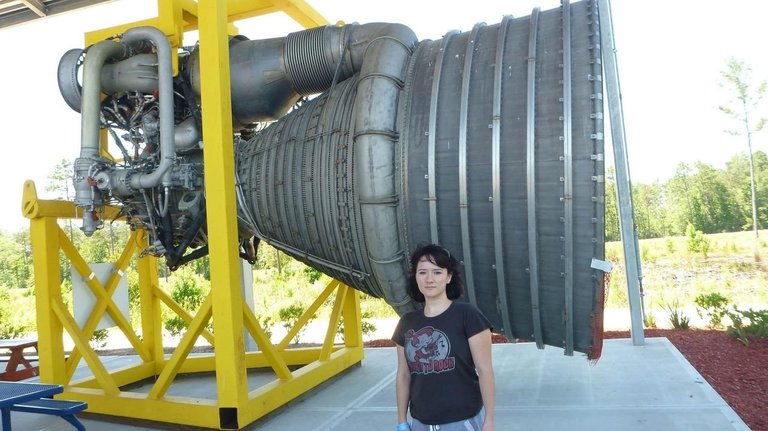 With Amanda standing next to the rocket you can see the scale of it. I'd hate to be anywhere near this thing once it starts spewing out fire. The amount of fuel that these things burn is just incredible!
It will be amazing once we can find more efficient ways to get people and things into space. But for now, what a marvel of technology!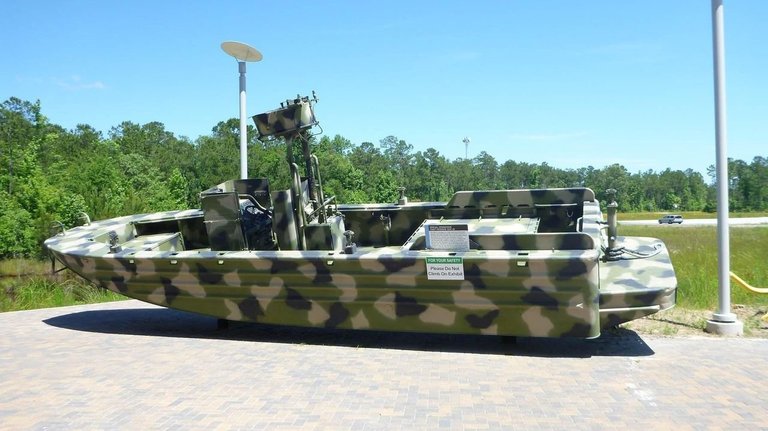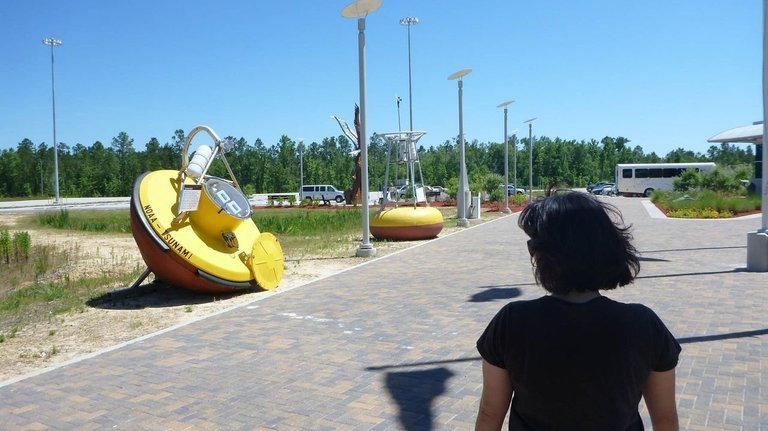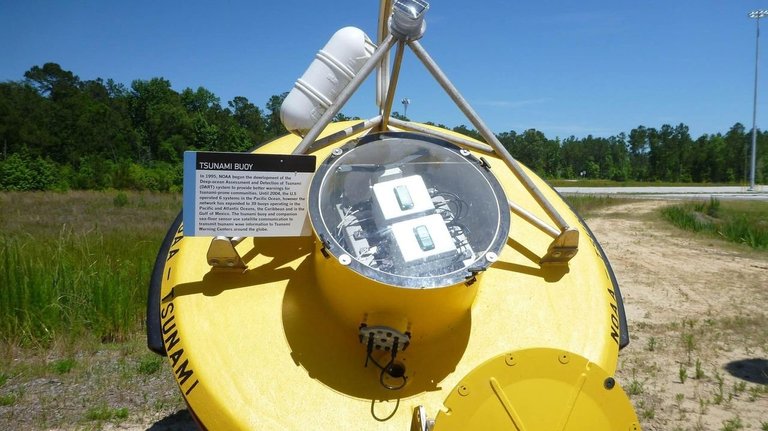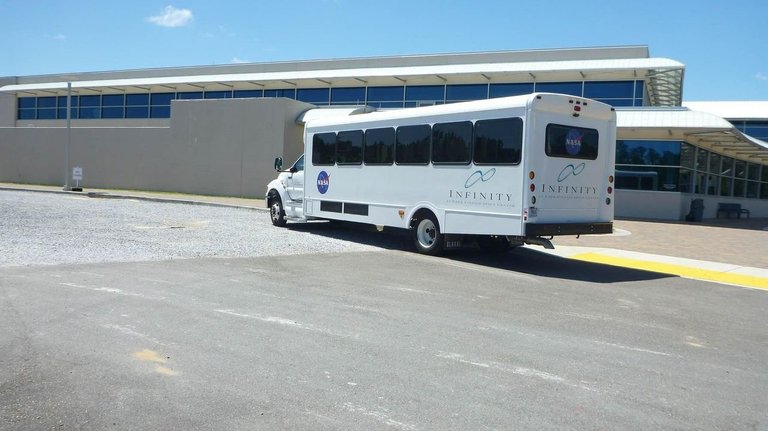 We noticed this bus pull up while we were walking around. This wasn't like the other tour buses that we saw, as this one was branded with the company logo. There must be a central place where they pick people up and bring them here, or else there are more Nasa places nearby that it takes them too. We really had no idea since we were just driving through the state.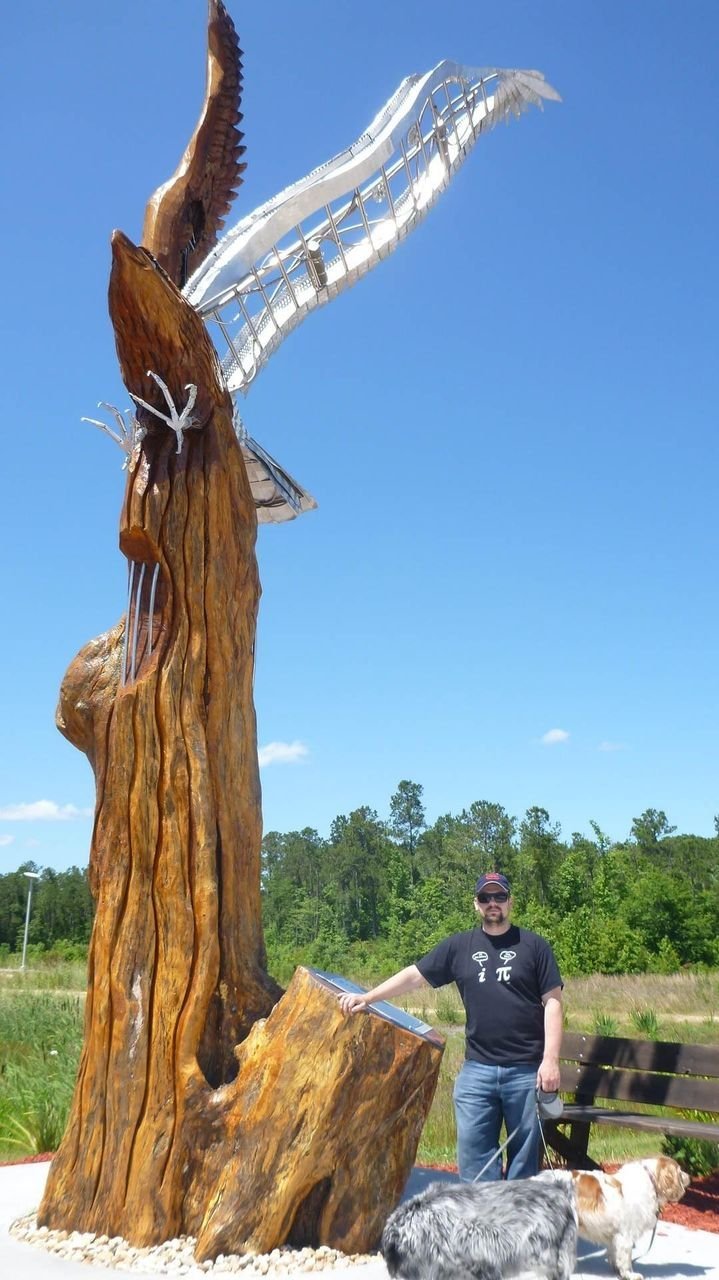 So that was a fun little stop. Completely unexpected and mostly just for a rest but actually quite interesting. I think we must have been there for about 45 minutes. This might be a worthwhile place to check out if you are ever passing through Pearlington, Mississippi for whatever reason.
If you've been inside before, please leave a comment and tell me about it!