---
Hello dear Hivers!
Today I'm here to show you a selection of some of the best pictures of the 2 projects that my partner (Ender Louis) and I created: Aquelarre Photography and Figuras Anónimas, and thus ask for your kind support.
Saludos amigos de Hive!

Hoy vengo a mostrarles una selección de algunas de las mejores fotografías de los 2 proyectos que creamos mi pareja (Ender Louis) y yo: Aquelarre Photography y Figuras Anónimas, para así solicitar su amable apoyo.
Our most "powerful" PC, the one we use for photographic and audiovisual editing, has just been damaged in the power supply part, due to the constant power interruptions we experience in Venezuela.
Nuestra PC más "potente", la que utilizamos para la edición fotográfica y audiovisual, acaba de dañarse en la parte de la fuente de poder, debido a los constantes bajones de luz que vivimos en Venezuela.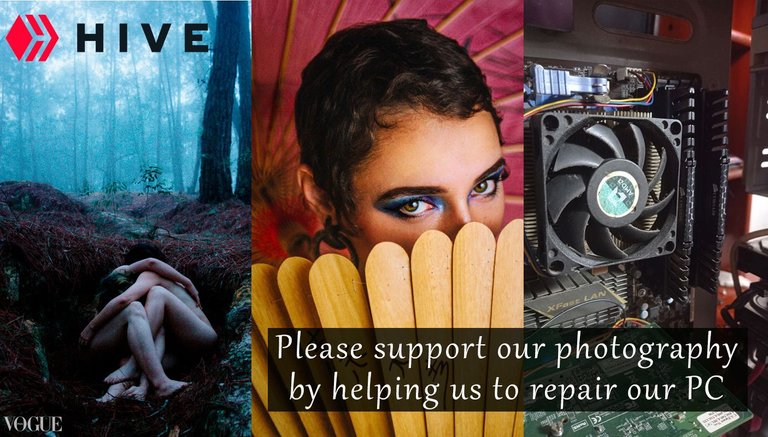 For some time we have been considering that our PC was becoming obsolete with respect to the technological demands of the work we do, so we have been buying individual parts to build a new one, but now the old one got damaged before we could buy the remaining parts, and that leaves us without a source of income.
Hace tiempo que consideramos que nuestra PC se estaba quedando obsoleta respecto a las exigencias tecnológicas del trabajo que hacemos, por lo que estuvimos comprando piezas individuales para armar una nueva, pero ahora vino a dañarse la vieja antes de poder comprar las piezas que faltaban, y eso nos deja sin fuente de ingreso económico.
Below I show you what we do, the projects that we have carried out with effort and love, and for which we strongly need to repair our old computer or (if miraculously possible) buy the necessary parts for the new one.
A continuación les muestro lo que hacemos, los proyectos que hemos sacado adelante con esfuerzo y amor, y para los cuales necesitamos encarecidamente reparar nuestra vieja computadora o (si fuera milagrosamente posible) comprar las piezas faltantes para la nueva.
By voting and reblogging this post you already provide us with a great help! However, at the end of each project I leave you other means of support such as our Paypal and Patreon...
Thank you very much!!
Con votar y rebloguear este post ya nos ofrecen una gran ayuda!! Sin embargo, al final de cada proyecto les dejo otros medios de apoyo como nuestro Paypal y Patreon...

¡Un millón de gracias!
---
Aquelarre Photography
---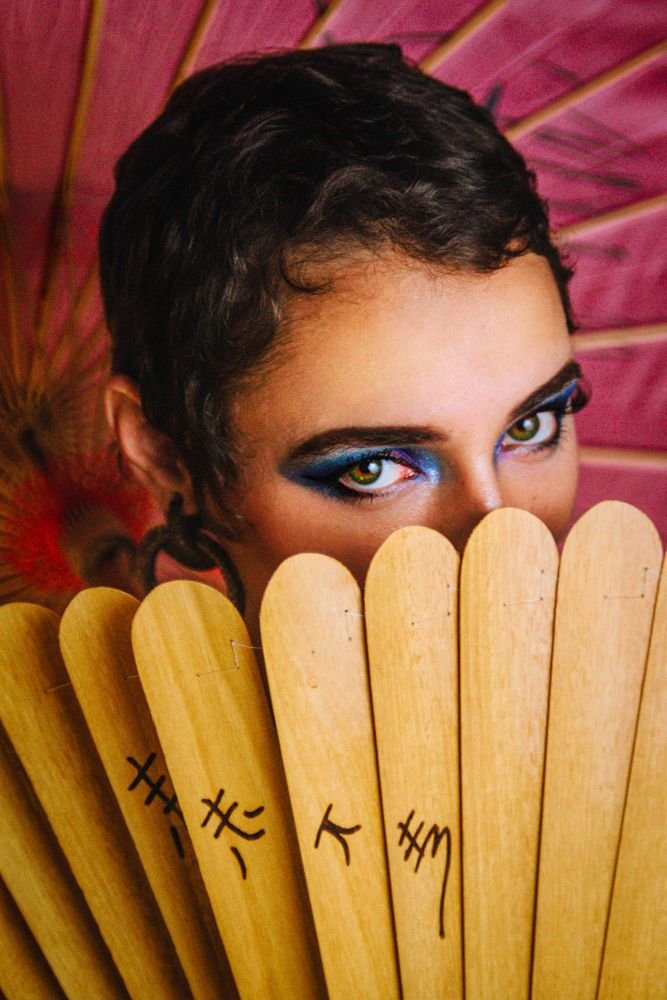 Model: Daphne Osuna
---
Aquelarre is a project dedicated to portraits with commercial aesthetic edition.
Aquelarre es un proyecto dedicado a los retratos con edición estética comercial.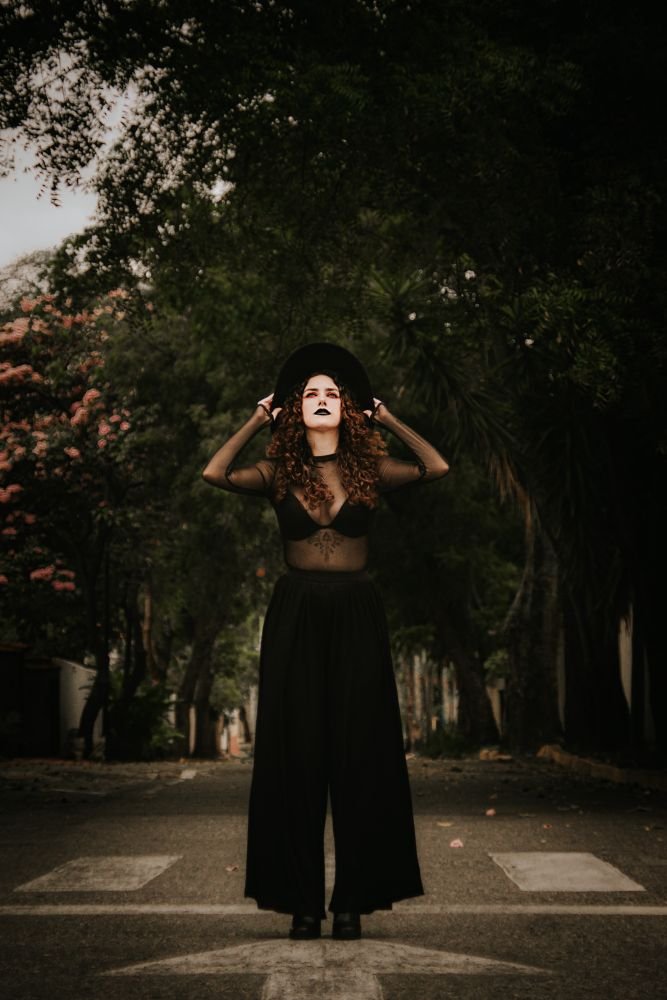 Model: Arianne Contreras
---
We seek to achieve perfection in composition, color palette and lighting without losing the authenticity of the models' features, that is, preserving the real proportions and texture of the skin.
Buscamos alcanzar la perfección en la composición, paleta de colores e iluminación sin perder la autenticidad de los rasgos de las/os modelos, es decir, conservando las proporciones reales y la textura de la piel.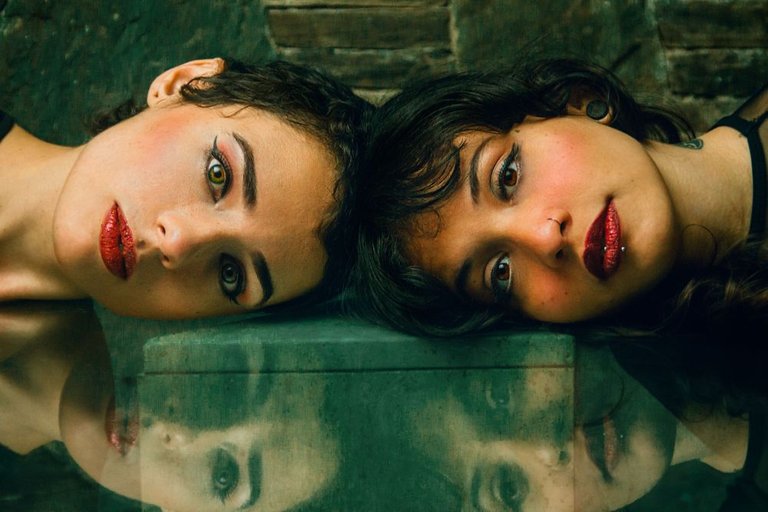 Models: Daphne Osuna and Niobe Rojas
---
This project is also our nascent company, since we offer the service of photo sessions at affordable prices to anyone living in the city of Caracas and its surroundings.
Este proyecto es también nuestra naciente empresa, ya que ofrecemos el servicio de sesiones de fotos a precios solidarios a cualquiera que resida en la ciudad de Caracas y sus alrededores.
More in Instagram: @aquelarrephotography
Available paypal: [email protected]
Más en Instagram: @aquelarrephotography
Paypal disponible: [email protected]
---
Figuras Anónimas
---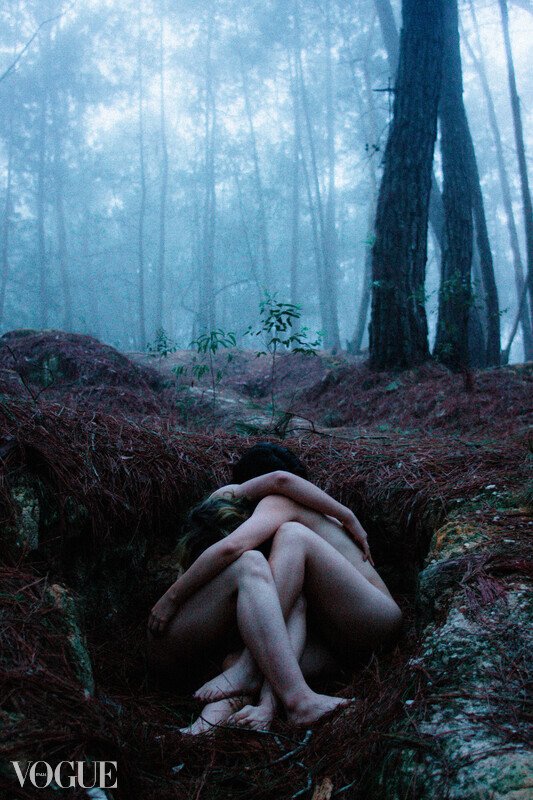 Photograph selected in Vogue gallery
---
Figuras Anónimas is a non-erotic artistic nude project.
It is focused on creating photographs that look like "paintings" through the human nude, stripping it of identity to simply highlight the cohesion between the body, its context (either real or fantastic) and its environment.
Figuras Anónimas es un proyecto de desnudo artístico no erótico.

Está enfocado en crear fotografías que parezcan "cuadros" a través del desnudo humano, despojándolo de la identidad para simplemente resaltar la cohesión entre el cuerpo, su contexto (bien sea real o fantástico) y su entorno.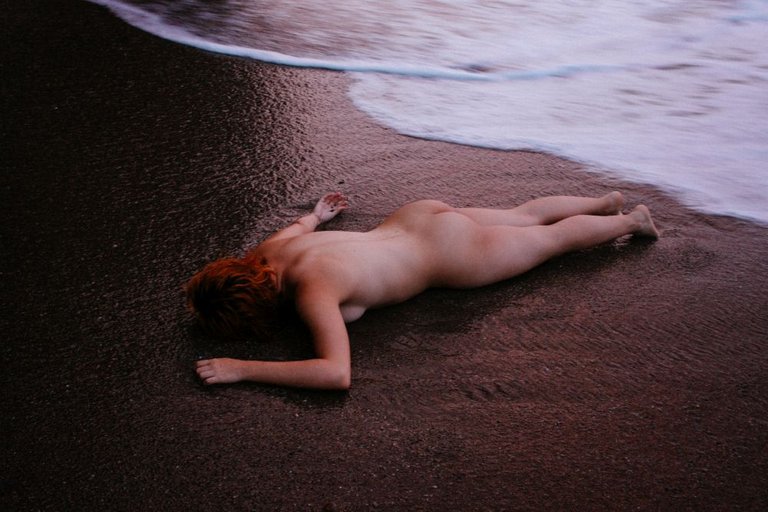 Photograph exhibited at Kalos Du Venezuela exhibition, Paris, France
---
This is a project that has brought together models from different parts of Venezuela, of different ages, receiving their participation in a voluntary and TOTALLY FREE way, with the only condition of being of legal age.
Se trata de un proyecto que ha reunido modelos de diversas partes de Venezuela, de diferentes edades, recibiendo su participación de manera voluntaria y TOTALMENTE GRATUITA, con la única condición de ser mayor de edad.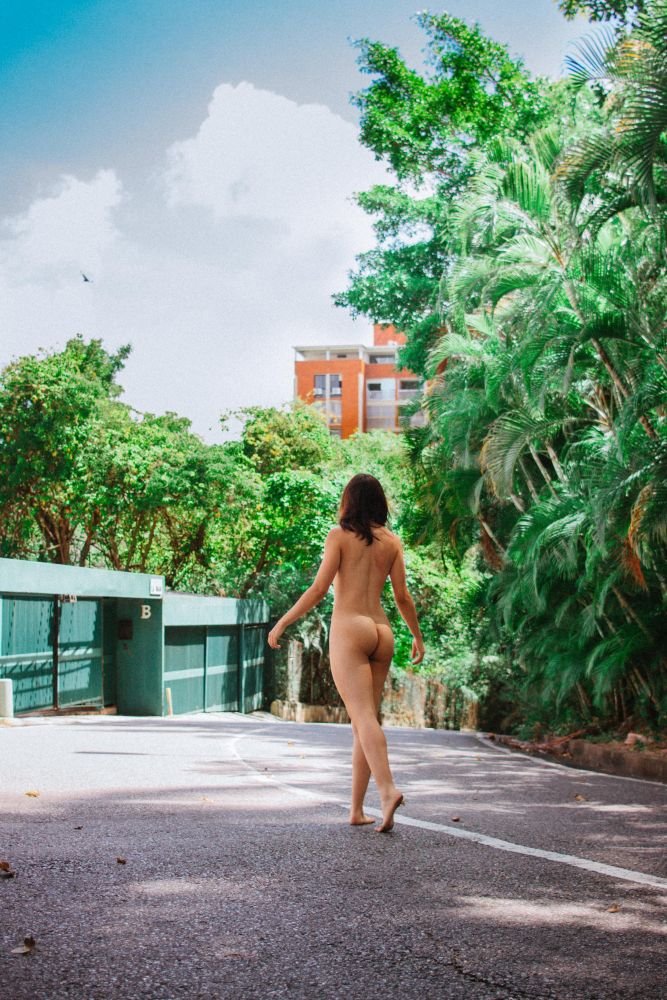 We were reviewed 2 times in the Venezuelan newspaper "El Universal"; 2 of our photographs were selected for the gallery of the VOGUE page, and 4 of our photos were part of the artistic and photographic exhibition Kalos du Venezuela that took place in Paris in December 2019, by the hand of the "Venezuela sin fronteras" foundation.
Fuimos reseñados 2 veces en el diario venezolano "El Universal"; 2 de nuestras fotografías fueron seleccionadas para la galería de la página VOGUE, y 4 de nuestras fotos fueron parte de la exposición artística y fotográfica Kalos du Venezuela que se realizó en París en diciembre del 2019, de la mano de la fundación "Venezuela sin fronteras".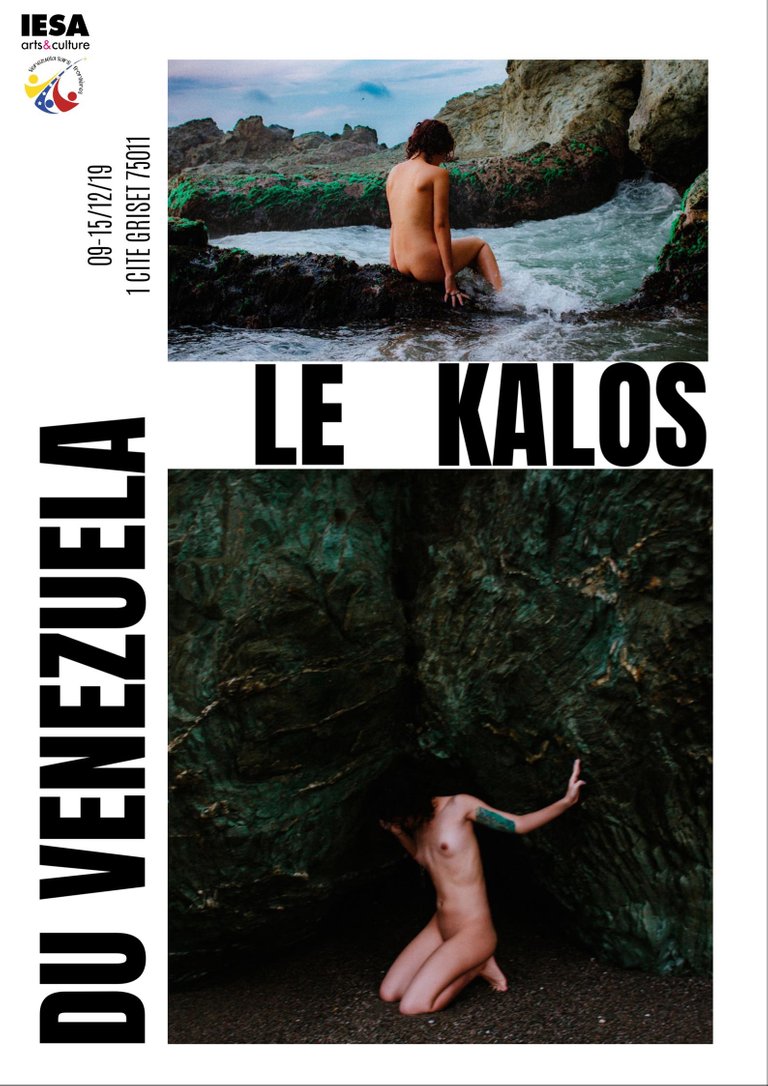 Kalos du Venezuela exhibition flyer, with Figuras Anónimas photographs
---
This project did not provide us with any source of income, but it has been so successful that to date we have done a total of 71 photo shoots with the participation of 60 models, requiring the use of our time and the wear and tear of our equipment.
Este proyecto no nos proporcionaba ninguna fuente de ingreso, pero ha gustado tanto que hasta la fecha hemos realizado un total de 71 sesiones de fotos con la participación de 60 modelos, requiriendo el uso de nuestro tiempo y el desgaste de nuestros equipos.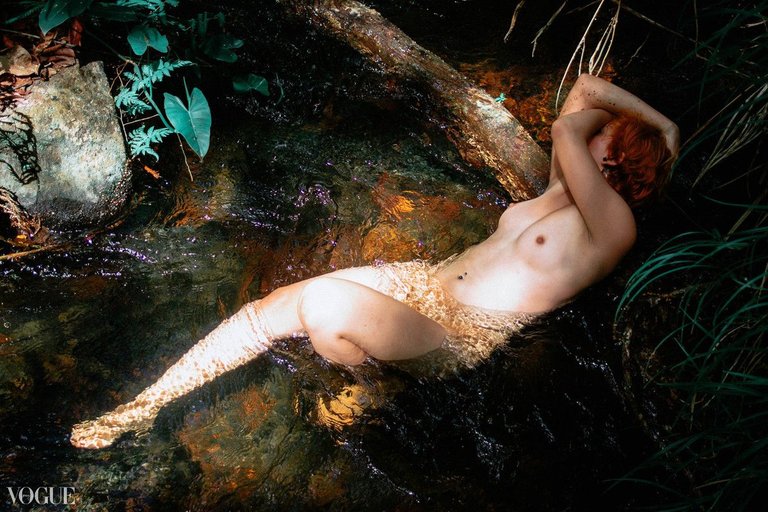 Photograph selected in Vogue gallery
---
That's why we decided to open a Patreon, to finance new photo shoots and equipment upgrades. There we have been uploading since last year all the uncensored photos, and sharing behind the scenes material (similar to the one I show you below) and unpublished/unselected photos.
Por eso decidimos abrirle un Patreon, para costear las nuevas sesiones de fotos y la mejora de los equipos. Allí hemos venido subiendo desde el año pasado todas las fotografías sin censura, y compartiendo material detrás de cámaras (similares al que les muestro a continuación) y fotografías no-seleccionadas e inéditas.
---
However, so far we only have 5 subscribers, so it is still difficult to get ahead.
No obstante, hasta ahora solo contamos con 5 suscriptores, por lo que sigue siendo difícil salir adelante.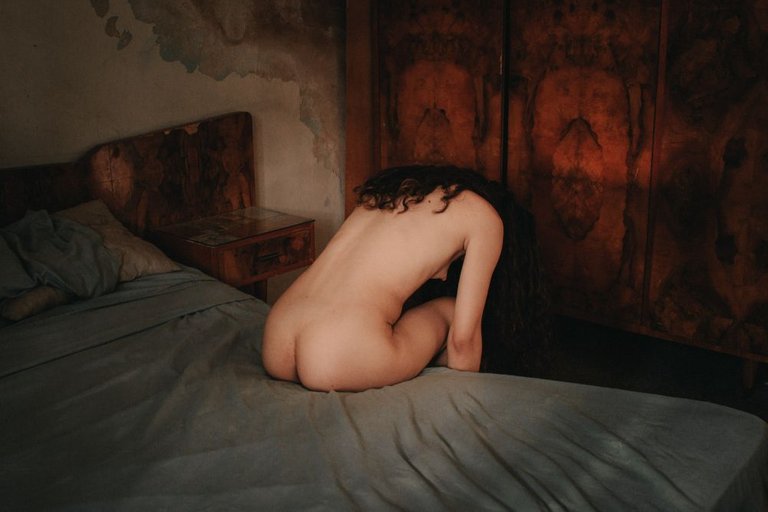 We invite you to take a look at it and be part of it, to support us both with the continuation of this beautiful project and with the repair of the computer, which is the main reason for this post.
Les invitamos a echarle un vistazo y formar parte, para que nos apoyen tanto con la continuación de este hermoso proyecto como con la reparación de la computadora, que es el principal motivo de este post.
Patreon: patreon.com/figurasanonimas
---
About the PC
Respecto a la computadora
---
These are the specifications of our current editing computer:
Estas son las especificaciones de nuestra computadora de edición actual:
Amd Phenom II x4 965 BE
Corsair 8GB (2x4GB) 1600 MHz DDR3
GeForce 9500 GT 1GB
AsRock 970 Extreme 3
Power suply Nycetek 600 W (damaged!)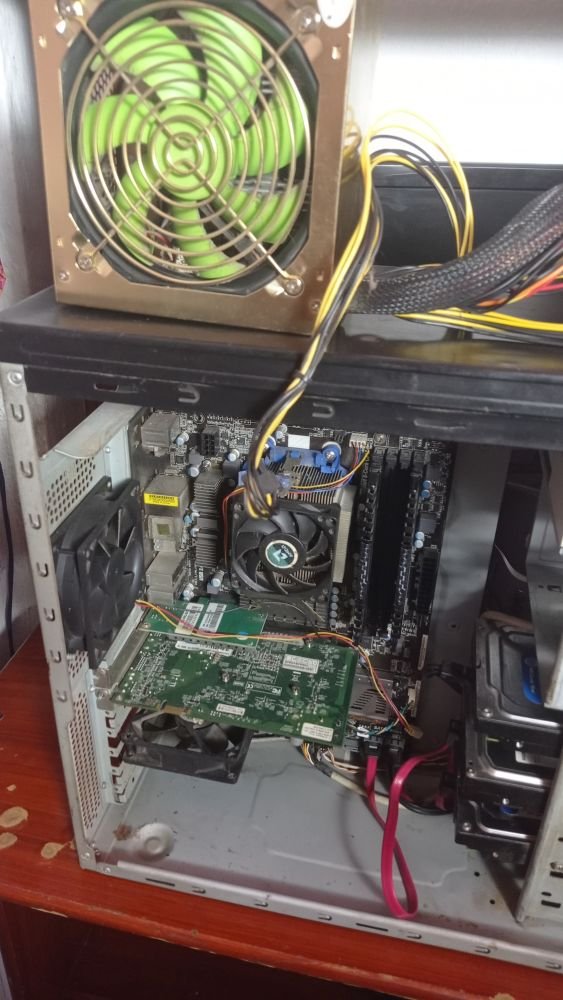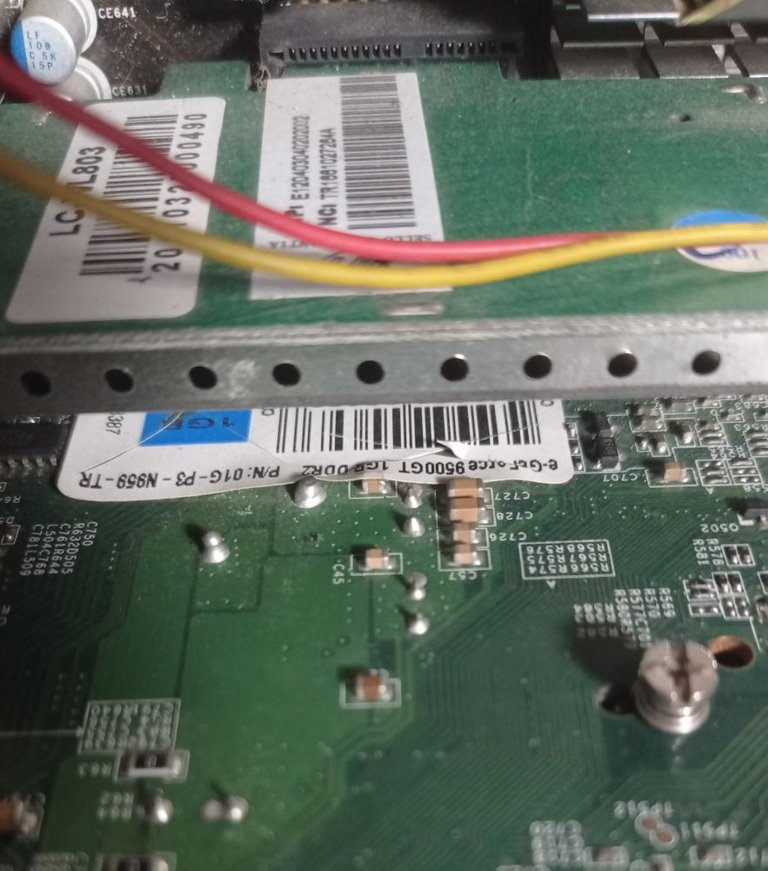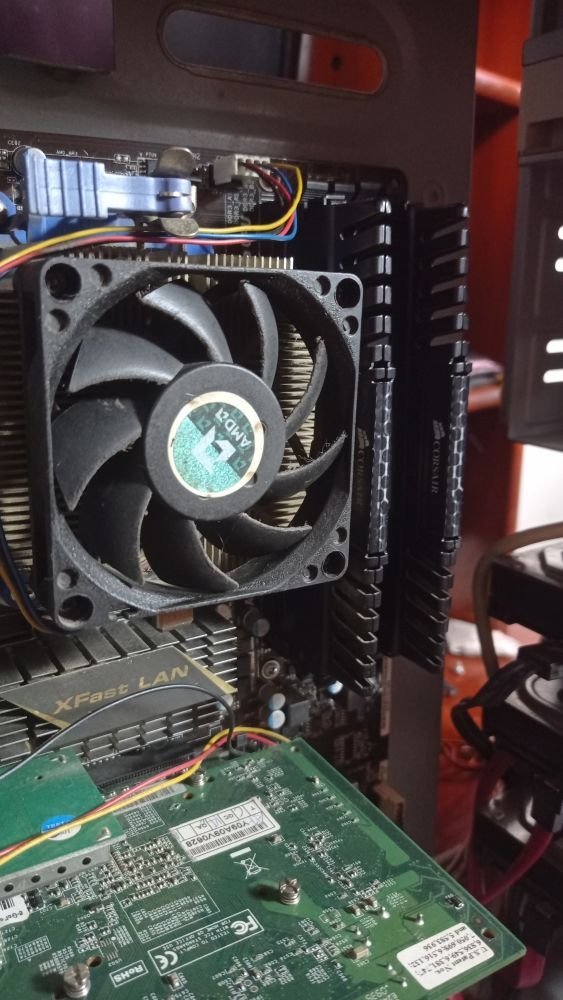 As you can see, we've been working with our fingernails. And in case you're curious, the pictures are taken with a Canon Rebel T3, a model from Canon's most basic line, launched a decade ago.
Como pueden ver, hemos estado trabajando con las uñas. Y porsi les da curiosidad, las fotografías las hacemos con una Canon Rebel T3, un modelo de la línea más básica de Canon, lanzado hace ya una década.
---
Attempts of building a new PC
Intentos de construir una nueva computadora
---
A few months ago we set out to build a new -albeit humble- computer that would be useful for our editing processes.
This is what we have managed to buy:
Hace algunos meses nos propusimos armar una nueva -aunque humilde- computadora que nos sirviera para nuestros procesos de edición.

Esto es lo que hemos logrado comprar:
AMD Ryzen 3 3200 G
Corsair Vengeance LPX DDR4 16GB (2x8GB) MHz
And this is what we lack:
Y esto es lo que nos falta:
Motherboard - Tarjeta madre
Power Supply - Fuente de poder
Case
UPS (so we can really protect our machine from the constant Power outages) - (Para que realmente podamos proteger nuestra máquina de los constantes cortes de luz)
---
Thank you very much for all your support, votes and reblogs.
We just need a push to get out of this ditch and get back to the hard work, which, by the way, we already have shared with you (here) and will continue to bring to this wonderful community!
Muchísimas gracias por todo su apoyo, votos y reblogs.
Tan sólo necesitamos un empujón para salir de este atolladero y volver al trabajo duro, el cual, por cierto, ya hemos compartido con ustedes (aquí) y seguiremos trayendo a esta maravillosa comunidad!
---