El contenido de esta publicación es un poco distinto al contenido que suelo compartir normalmente en esta plataforma, pero es algo de lo que quería hablar hace ya algún tiempo y bueno pues el momento finalmente ha llegado.
Si observas mi blog la mayor parte del contenido que comparto trata sobre recetas de comida, maquillaje y arte en collage…pero estos son sólo mis hobbies. Más allá de la cocina, el maquillaje y los collages soy estudiante de los últimos semestres de la Licenciatura de Química…sí, Química pura.
The content of this publication is a little different from the content I usually share on this platform, but it is something I wanted to talk about some time ago and well, the moment has finally arrived.
If you look at my blog most of the content I share is about food recipes, makeup and collage art...but these are just my hobbies. Beyond cooking, makeup and collages I am a student of the last semesters of the Chemistry Degree...yes, pure chemistry.
Las personas se impresionan bastante cuando les comento que esta fue la carrera que elegí cursar en la universidad, pues al menos en mi país esta no es una carrera que a muchos les gustaría escoger para estudiar. De hecho, en mi opinión, las ciencias puras (como Matemática, Física, Química, Biología) increíblemente suelen ser áreas bastante estigmatizadas y sí, puede ser cierto que no a todas las personas les llame la atención todo lo relacionado a la ciencia, pero creo que todo esto surge a raíz de ese pensamiento colectivo de que las ciencias puras "son muy difíciles de comprender" y el cual ha logrado que los estudiantes, y las personas en general, sientan miedo y decidan simplemente ignorar algo que es tan natural y que forma parte de nuestro día a día.
Desde niña siempre mostré un gran interés por el mundo que nos rodea y vivía constantemente detrás de un "¿por qué?": ¿por qué el cielo es azul?, ¿por qué cuando corto la cebolla lloro?, ¿por qué los pasteles "crecen" gracias al polvo para hornear?, ¿por qué la leche se corta si le añado jugo de limón?...estas eran una de las tantas preguntas que cruzaban por mi mente y que me llevaban siempre en la búsqueda de información. Mi papá también jugó un papel indispensable en mi interés por tratar de comprender (aunque fuese un poquito) el mundo que nos rodea… él es un gran amante de la Física, y al igual que yo, le encanta perseguir las respuestas a un "¿por qué?". Su hermano (mi tío) también estudió Licenciatura en Química, al igual que una de las hermanas de mi madre…así que, no lo sé, pero tal vez ese interés por la Ciencia sea algo que está en mi genética, pero lo que sí sé es que cuando cursé el tercer año de la secundaria (en el cual te encuentras por primera vez con la materia de Química), fue ahí donde puedo decir que quedé completamente maravillada… un mundo nuevo se abría paso ante mis ojos y fue entonces cuando tomé la decisión de cuál sería la carrera que estudiaría en la Universidad.
People are quite impressed when I tell them that this was the career I chose to study at the university, because at least in my country this is not a career that many would like to choose to study. In fact, in my opinion, the pure sciences (like Mathematics, Physics, Chemistry, Biology) incredibly tend to be quite stigmatized areas and yes, it may be true that not all people are attracted by everything related to science, but I think that all this arises from that collective thought that the pure sciences "are very difficult to understand" and which has made students, and people in general, feel afraid and decide to simply ignore something that is so natural and that is part of our daily lives.
Since I was a child, I always showed a great interest in the world around us and lived constantly behind a "why": why is the sky blue, why do I cry when I cut the onions, why do the cakes "grow" thanks to the baking powder, why does the milk get cut if I add lemon juice to it... these were one of the many questions that crossed my mind and always led me in the search for information. My dad also played an indispensable role in my interest in trying to understand (even just a little) the world around us... he is a great lover of Physics, and like me, he loves to chase the answers to a "why". His brother (my uncle) also studied a degree in Chemistry, as did one of my mother's sisters... so, I don't know, but maybe that interest in Science is something that is in my genetics, but what I do know is that when I was in my third year of high school (in which you first encountered the subject of Chemistry), it was there that I can say that I was completely amazed... a new world was opening up before my eyes and it was then that I made the decision of what would be the career that I would study in the University.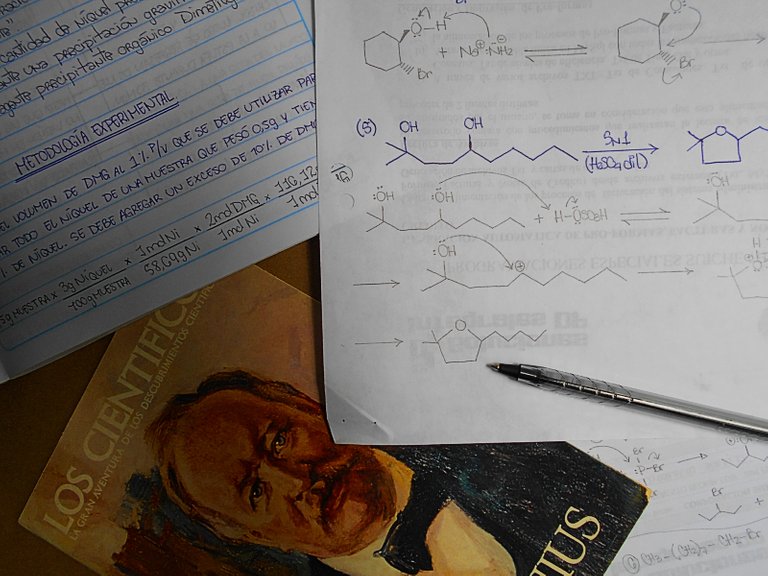 Mi papá y mis tíos siempre apoyaron con absoluta emoción esta decisión y aunque siempre existieron algunas personas que compartían conmigo su opinión personal diciéndome: "no estudies esa carrera, sólo te traerá dolores de cabeza y al final no llegarás a nada", mi decisión de estudiar Química Pura se mantuvo firme hasta finalizar la secundaria.
Y aunque es cierto que es una disciplina bastante compleja, que me ha robado bastantes horas de sueño…considero que cuando te dedicas a algo por más difícil que sea, siempre que lo hagas con pasión y amor el nivel de complejidad será muchísimo menor. Probablemente yo no sea una mente brillante y tampoco ayuda el hecho de practicar la ciencia en un país sumergido en una crisis tan profunda, pero en mí siempre existirán esas ganas de querer aprender más sobre lo que nos rodea, investigar y encontrar respuestas a ciertos fenómenos…creo que esta es mi forma de aportar un granito de arena a este mundo en el cual vivimos, porque sí amigos…aunque ustedes no lo crean la Química está en absolutamente todo lo que nos rodea y tiene una gran influencia sobre nuestra vida cotidiana, por lo que tratar de comprenderla aunque sea a un nivel básico es algo realmente asombroso.
My dad and uncles always supported this decision with absolute emotion and although there were always some people who shared with me their personal opinion saying: "don't study that career, it will only bring you headaches and in the end you won't get anywhere", my decision to study Pure Chemistry remained firm until I finished high school.
And although it is true that it is a rather complex discipline, which has robbed me of many hours of sleep... I believe that when you dedicate yourself to something, no matter how difficult it is, as long as you do it with passion and love, the level of complexity will be much lower. I am probably not a brilliant mind and it doesn't help either to practice science in a country immersed in such a deep crisis, but in me there is always going to be this desire to want to learn more about what surrounds us, to investigate and to find answers to certain phenomena... I believe that this is my way of contributing a grain of sand to this world in which we live, because yes friends... although you don't believe it, chemistry is in absolutely everything that surrounds us and has a great influence on our daily life, so trying to understand it even at a basic level is something really amazing.
---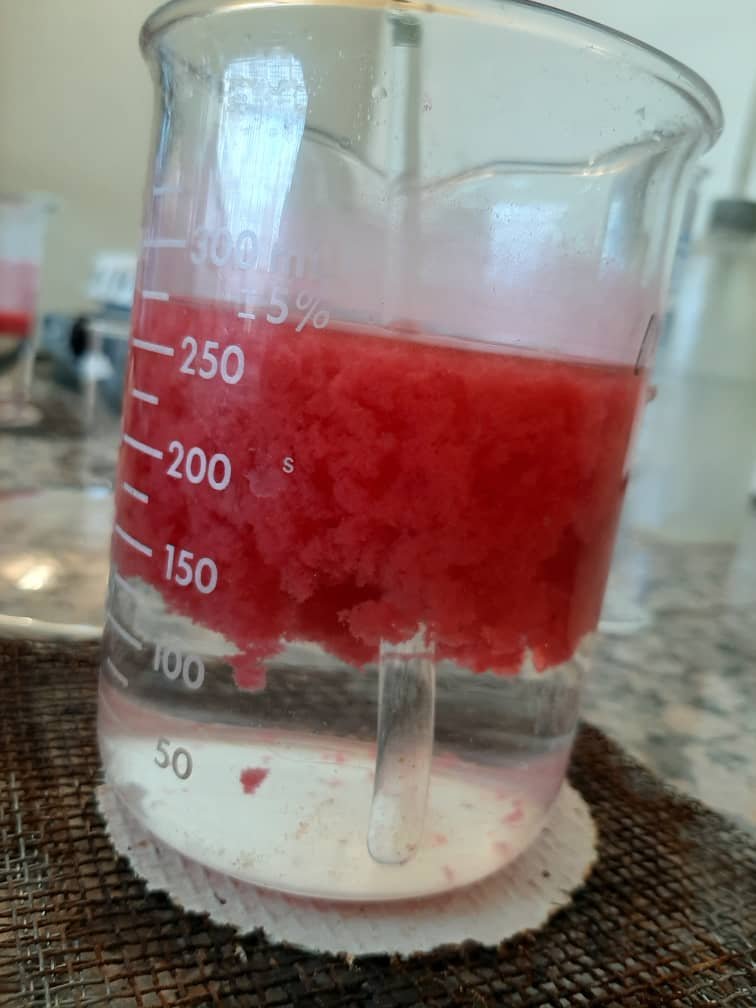 Determinación de Níquel en una muestra de acero | Determination of Nickel in a steel sample.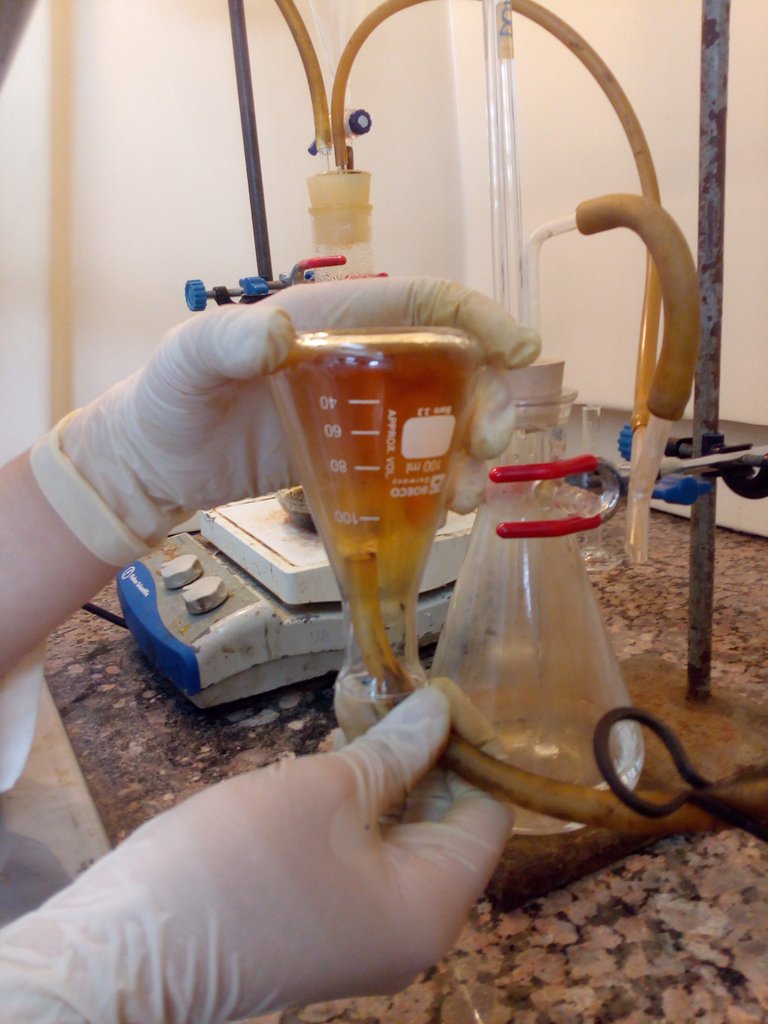 Dióxido de Nitrógeno. Práctica de laboratorio sobre los Óxidos de Nitrógeno | Nitrogen Dioxide. Laboratory practice about Nitrogen Oxides.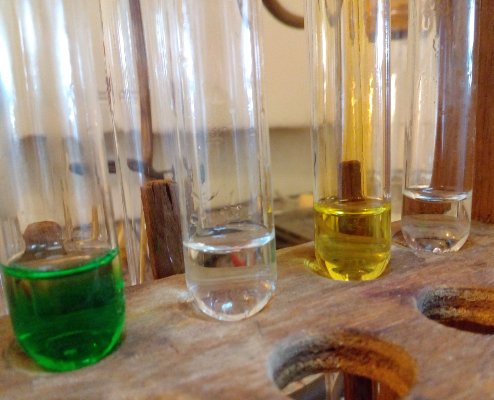 Reacciones de oxido-reducción | Oxidation-reduction reactions.
---
Con esta publicación quiero dar inicio a un nuevo espacio dentro de mi Blog en el cual compartiré contenido relacionado al área de la Química. Mi intención es transmitir información interesante, de una manera bastante sencilla de comprender, sobre fenómenos que solemos ver en nuestra vida diaria y que muchos no saben exactamente por qué ocurren.
Si llegaste hasta aquí debo agradecerte por tomar tiempo en leer esta publicación ¡nos leemos pronto!
With this publication I want to start a new space within my Blog in which I will share content related to the area of Chemistry. My intention is to transmit interesting information, in a quite simple way to understand, about phenomena that we usually see in our daily life and that many people do not know exactly why they happen.
If you got here I must thank you for taking the time to read this publication, we will read it soon!
---
📷 Fotografía por | Photography by: @maryed CON Nikon Coolpix S2800 y Blu Dash X | @maryed WITH Nikon Coolpix S2800 & Blu Dash X.
✎ Edición por | Edition by: @maryed, Pixlr Photo Editor – Canva.
✂ Separador | Separator: cryptosharon
Translated with www.DeepL.com/Translator (free version)