Hola hivers, hoy quiero hablarles de mi otra versión de mi, dentro de esa chica que tanto se maquilla hay una pequeña nerd que le olvida hasta depilarse las cejas, y no... No tengo un transtorno de personalidad, pero intento unir mis dos pasiones y en un futuro darlo por hecho, dedicándome a la industria cosmética a partir de la creación de productos, pero... Eso es otro tema jajaja aún me falta camino por recorrer y me lo disfruto. Hoy les hablaré sobre mI primer laboratorio y el reconocimiento general de macromoléculas, además de dos pruebas que tienen gran importancia en el laboratorio clínico❤️
Hi hivers, today I want to talk to you about my other version of me, inside that girl who puts on so much makeup there is a little nerd who forgets to pluck her eyebrows, and no.... I don't have a personality disorder, but I try to unite my two passions and in the future take it for granted, dedicating myself to the cosmetic industry from the creation of products, but.... That's another topic hahaha I still have a long way to go and I enjoy it. Today I will tell you about my first laboratory and the general recognition of macromolecules, plus two tests that have great importance in the clinical laboratory❤️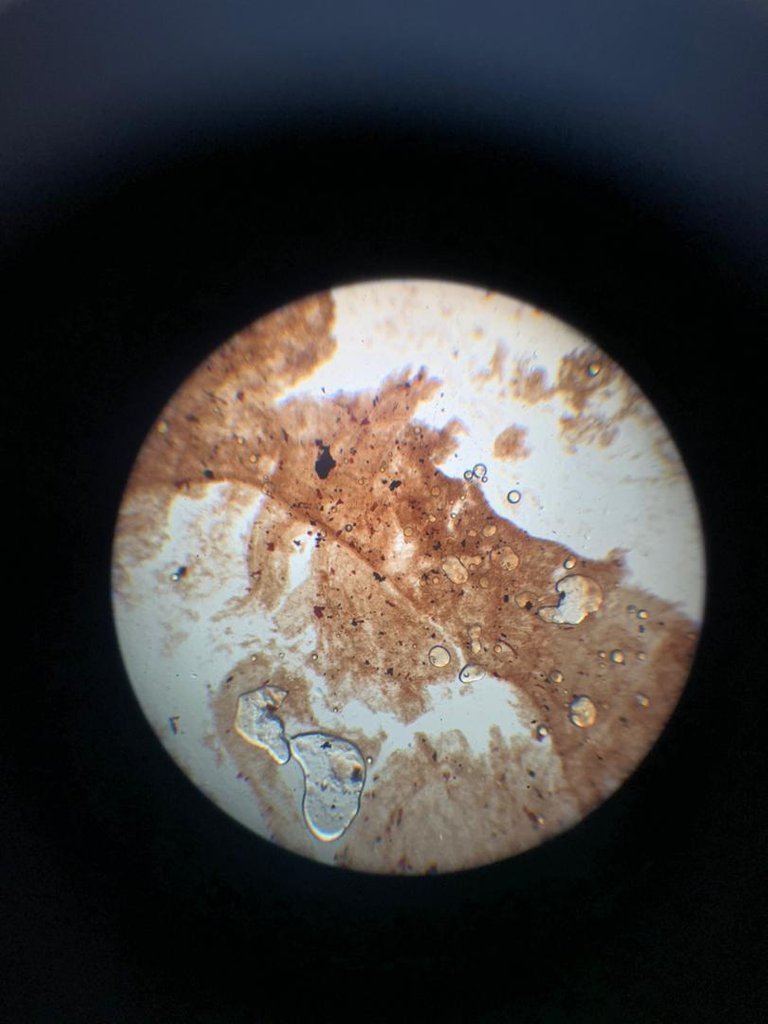 Sudan III Test

Para comenzar les cuento que tengo una compañera en mi mesón de trabajo, somos como uña y carne para realizar todo, mejor compañera de estudios no pude encontrar.
To begin with, I have a partner at my work desk, we are like fingernail and flesh to do everything, I could not find a better study partner.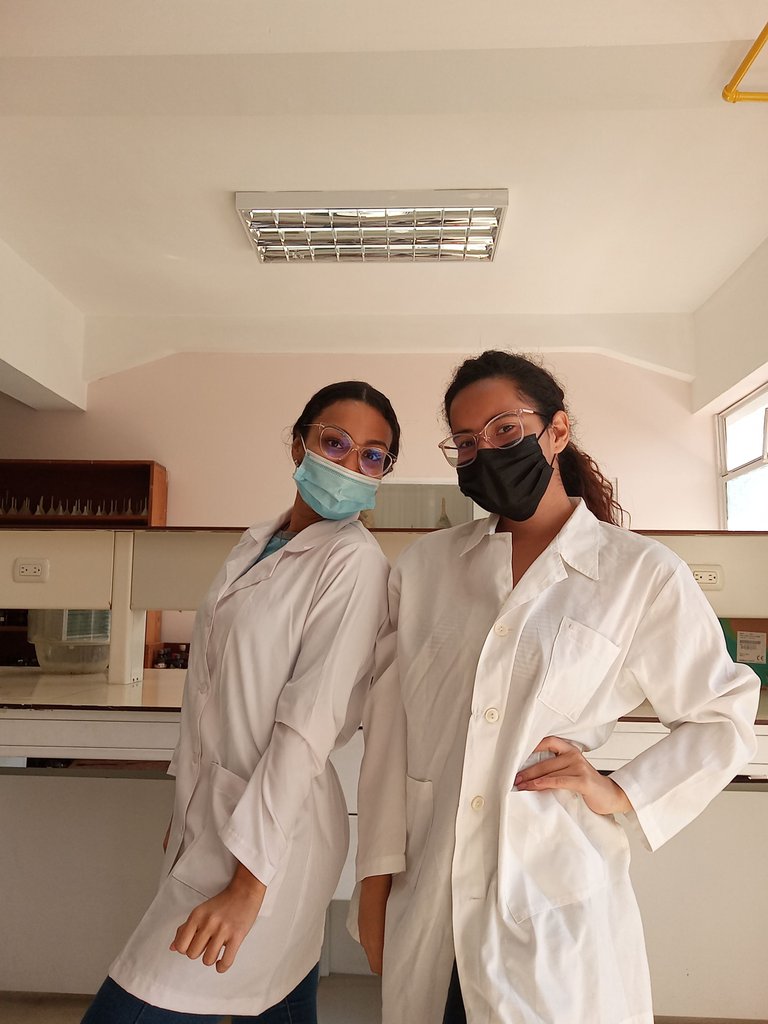 | Las Macromoléculas, son estructuras (moléculas) de gran tamaño, las cuales pueden polimerizarse en varias subunidades pequeñas llamadas átomos. La Macromolécula a estudiar en esta ocasión son las Proteínas | Macromolecules are large structures (molecules), which can polymerize into several small subunits called atoms. The Macromolecule to study in this occasion are the Proteins. |
| --- | --- |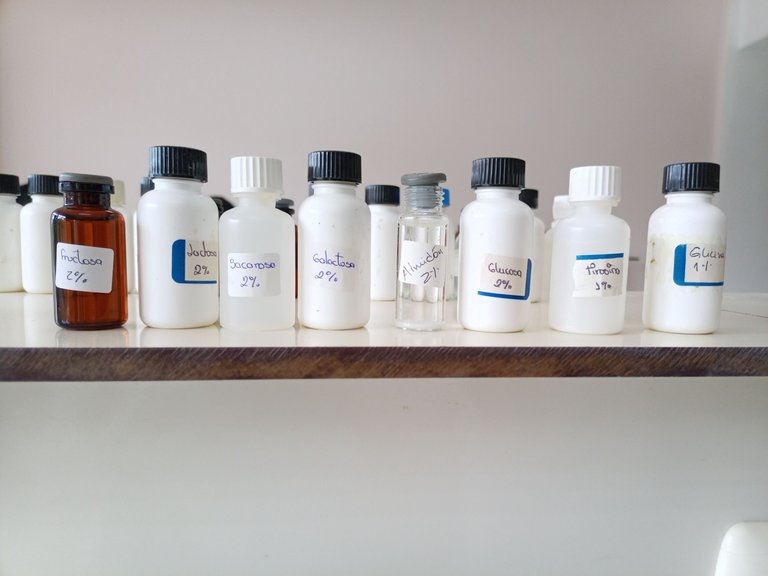 | Otro concepto importante que tienen que saber para entender las pruebas que vienen es que estás Reacciones generales nos permiten envidenciar que tipo de macromoléculas se encuentra en cada muestra | Another important concept you need to know in order to understand the tests that are coming up is that these general reactions allow us to evaluate what type of macromolecules are found in each sample. |
| --- | --- |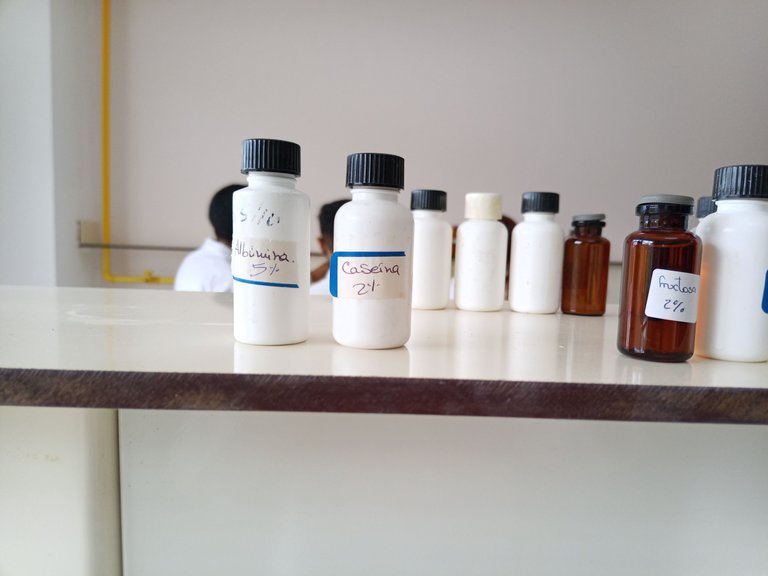 PROTEINAS| PROTEINS
| Estan constituidas por secuencia de aminoácidos unidos por enlaces péptidos; entre sus funciones dentro del cuerpo se puede encontrar el transporte y mecanismo de defensa | They are made up of amino acid sequences linked by peptide bonds; their functions within the body include transport and defense mechanisms. |
| --- | --- |
Reacción de Biuret |Biuret's reaction
| Fundamento: el reactivo reacciona con compuestos que contengan 2 o más enlaces peptidicos la muestra se torna con una coloración violeta/púrpura. En este caso van a dar positivo las proteínas, más no los aminoácidos | Rationale: the reagent reacts with compounds containing 2 or more peptide bonds and the sample turns violet/purple. In this case proteins will be positive, but not amino acids. |
| --- | --- |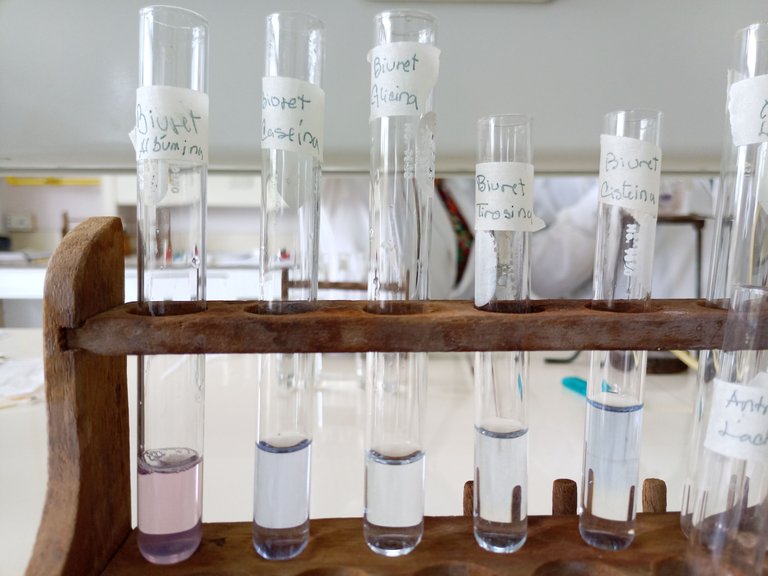 Reacción de Ninhidrina | Ninhydrin Reaction
| Fundamento: esta indica una reacción positiva en proteínas, peptonas, peptidos y aminoácidos que tengan un grupo carboxilo y amino libre. Es una reacción oxidante, da una coloración púrpura o azul | Rationale: This indicates a positive reaction in proteins, peptones, peptides and amino acids that have a free carboxyl and amino group. It is an oxidative reaction, giving a purple or blue coloration. |
| --- | --- |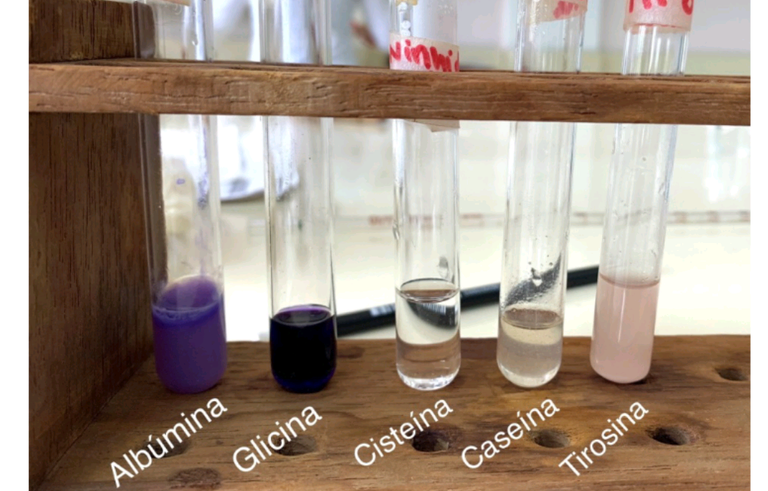 Pruebas en nuestras Biológicas|Testing in our Biologicals
| Pandy: está prueba se realiza al Líquido Cefalorraquideo (LCR) para ver si hay presencia de proteínas en el mismo. En esta prueba se forman sales insolubles al mezclar la muestra con el reactivo de pandy. El líquido Cefalorraquideo es un líquido transparente incoloro, si hay presencia de proteínas en el mismo al colocar el reactivo la solución se vuelve turbia, como agua sucia, les muestro la diferencia | Pandy: This test is performed on cerebrospinal fluid (CSF) to check for the presence of proteins in the CSF. In this test, insoluble salts are formed when the sample is mixed with pandy's reagent. The cerebrospinal fluid is a colorless transparent liquid, if there is presence of proteins in it when placing the reagent the solution becomes cloudy, like dirty water, I show you the difference. |
| --- | --- |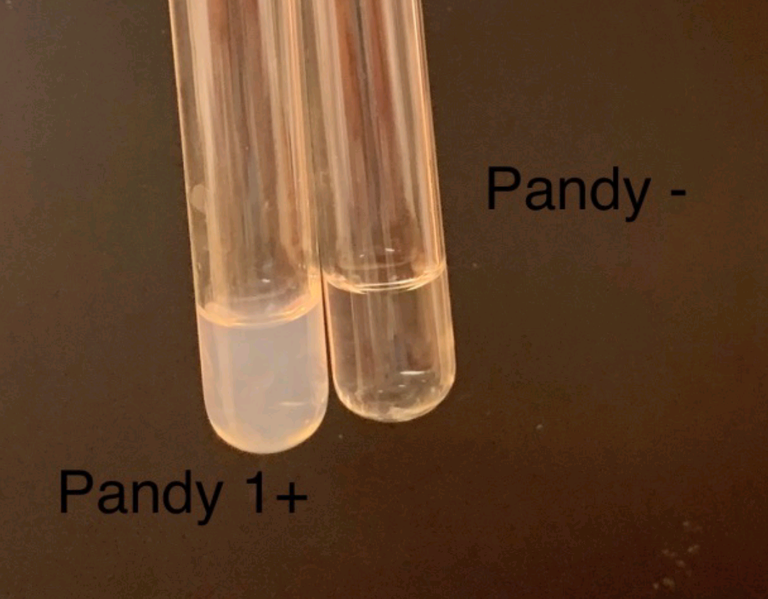 | Rivalta: en esta ocasión lo realizamos con líquido pleural, en esta reacciona también se forman sales insolubles pero, en una interfase, es decir, entre las dos sustancias se puede ver un anillo blanquecino dando positivo para proteína | Rivalta: on this occasion we performed it with pleural fluid, in this reaction insoluble salts are also formed but, at an interface, i.e., between the two substances a whitish ring can be seen, giving positive results for protein. |
| --- | --- |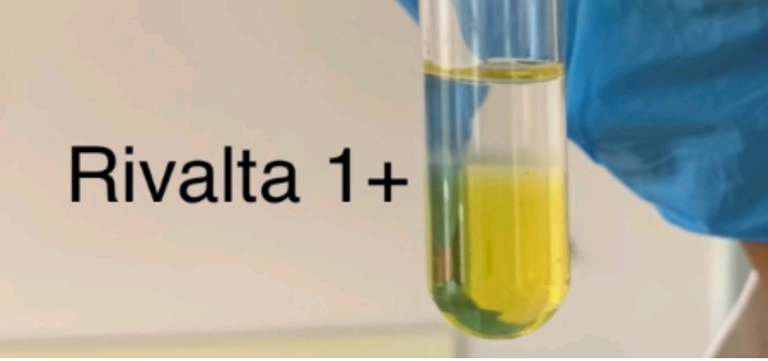 Si quieren parte dos de este post dejenmelo saber en los comentarios 🔬|If you want part two of this post let me know in the comments 🔬.
Recuerden que nada es imposible, los límites los colocas tu♥️ nos vemos en un próximo post
Remember that nothing is impossible, the limits are set by you♥️ see you in a future post

Gifs made on Canva.com
Translator DeepL.com
Text by myself, bibliography consulted [Guide to Biochemistry A, School of Bioanalysis, Faculty of Medicine UCV, Unit I proteins].
Photos of my property until proven otherwise.