¡Hola comunidad Hive!
Hello Hive Community!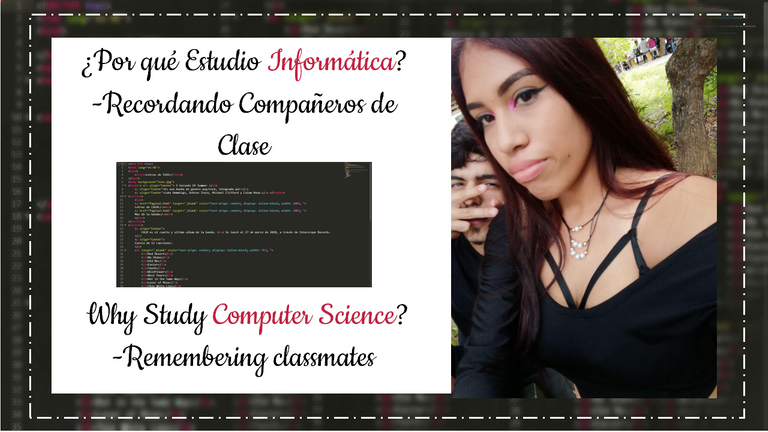 ---
Hoy me encuentro un tanto nostálgica y al mismo tiempo con ganas de hablar mucho, (como siempre😂), ya que estaba viendo mis publicaciones en Hive y me di cuenta que no había escrito aun sobre mi amor por la informática, más que un breve párrafo en mi presentación. Esto me hizo recordar a mis compañeros de clase, los cuales no he podido ver en un largo tiempo debido a la cuarentena.
Today I feel a bit nostalgic and at the same time eager to talk a lot, (as always😂), since I was watching my publications on Hive and I realized that I hadn't written about my love for computers yet, just a short paragraph in my presentation. This reminded me of my classmates, which I haven't been able to see for a long time due to the quarantine.

Como todo tiene un origen, lo mejor es empezar por el principio.
Since everything has an origin, it is best to start at the beginning.

---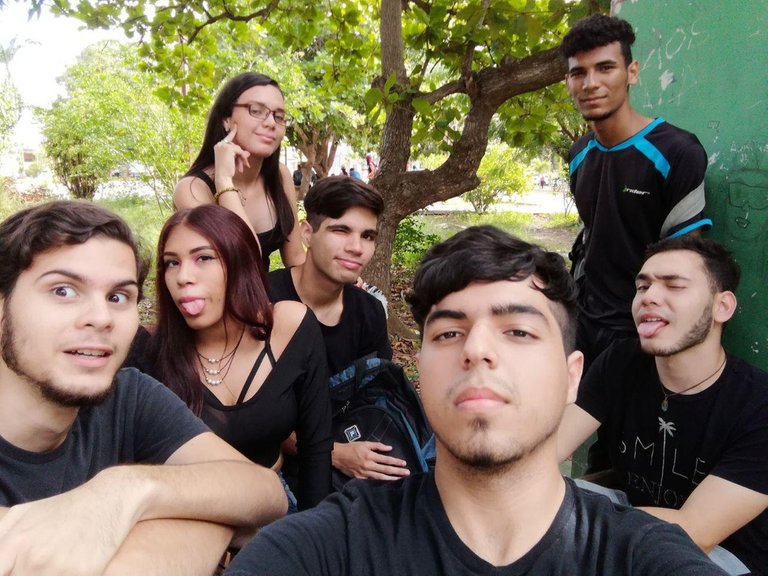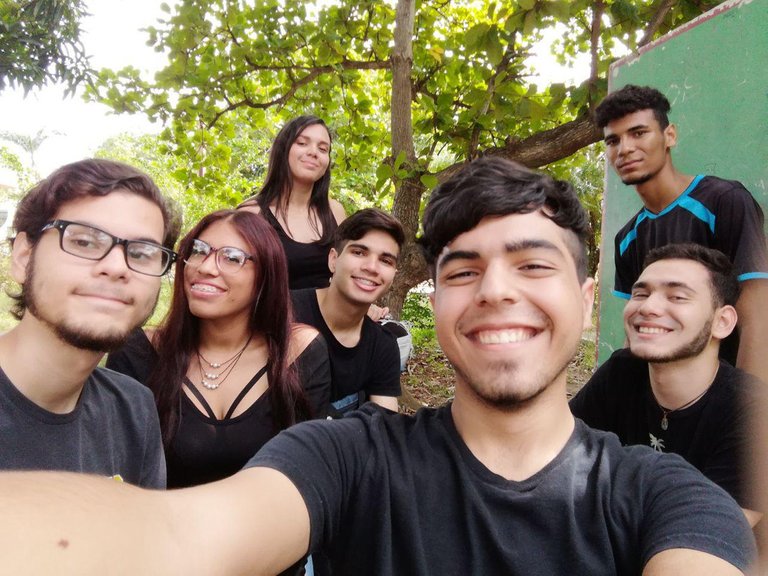 ---
Mi amor por la informática y la tecnología comenzaron cuando estaba pequeña, ya que siempre estuve rodeada de estos temas, puesto que mis padres son graduados de esta carrera. Me fui interesando poco a poco en ella y me di cuenta que al mismo tiempo no se me hacia nada complicado entender ciertos aspectos lógicos de esta misma. Cuando me gradué de bachillerato me fui directo a estudiar ingeniería en informática, con los ojos cerrados ya que era lo que más me gustaba.
My love for computers and technology began when I was a child, as I was always surrounded by these subjects, since my parents are graduates of this career. I became interested in it little by little and I realized that at the same time it was not difficult for me to understand certain logical aspects of it. When I graduated from high school, I went straight to study computer engineering, with my eyes closed because that was what I liked best.
---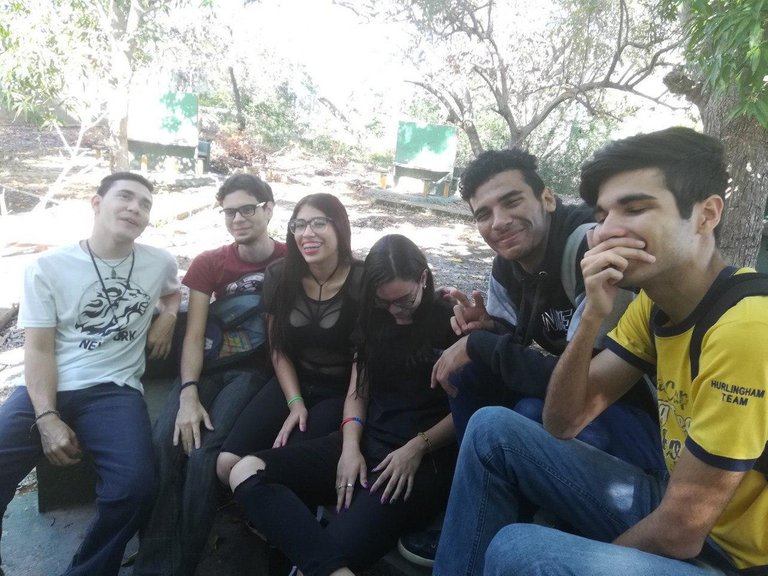 ---
Actualmente estudio Ingeniería en Informática y Técnico Superior Universitario (TSU) en Mantenimiento de Sistemas Informáticos, ambos en universidades distintas.
I'm currently studying Computer Engineering and Higher University Technician in Computer Systems Maintenance, both at different universities.
---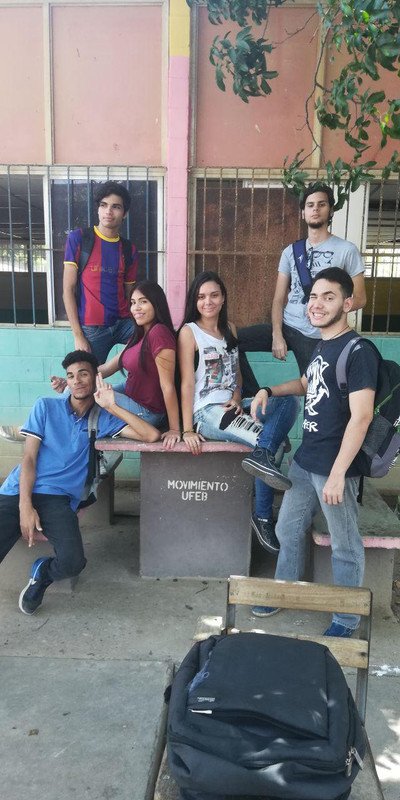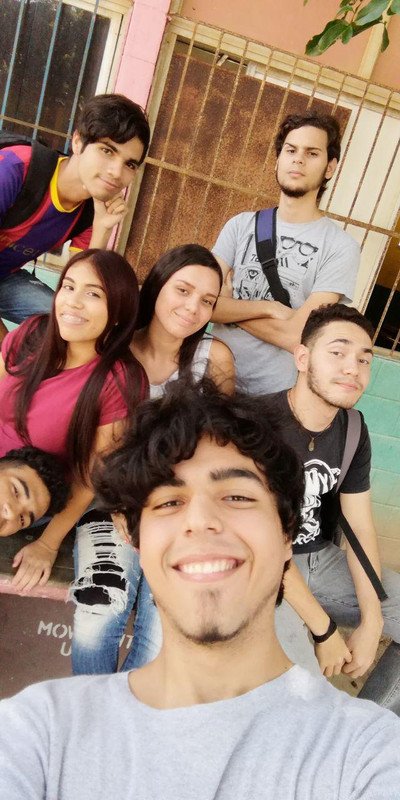 ---
Después de pasar el curso introductorio de la universidad y entrar en carrera sentí emoción, por fin podría aprender cosas que no sabia sobre la tecnología. Aunque me siento un poco decepcionada porque mi experiencia no ha sido la mejor en cuanto a avanzar en mis estudios para obtener un titulo, si he aprendido muchísimas cosas por cuenta propia y en el transcurso de 3 años en la universidad he aprendido valores (aunque sigo estudiando el mismo semestre desde que empece), he vivido muchas cosas y encontré grandes amigos a los cuales se que puedo acudir si tengo alguna duda, aunque si de programación se trata suelo responder muchas dudas.
After passing the introductory course at the university and entering the career I felt excited, I could finally learn things I didn't know about technology. Although I feel a little disappointed because my experience has not been the best in terms of advancing in my studies to get a degree, if I have learned many things on my own and in the course of 3 years in college I have learned values (although I still study the same semester since I started), I have lived many things and found great friends to whom I know I can go if I have any questions, although if it is about programming I usually answer many questions.

Una vez me preguntaron que cosa era lo que más me gustaba de la informática y en que área me quería especializar, tenia que escoger una porque "si aprendes varias cosas entonces no te especializaras en nada". La verdad considero que no es así, puesto que hay personas que si tienen la capacidad para aprender de verdad varios temas y explotar toda esa creatividad, en la informática hay que mantenerse siempre actualizados, todos los días aparecen nuevas tecnologías.
Once they asked me what I liked most about computers and in what area I wanted to specialize, I had to choose one because "if you learn several things then you won't specialize in anything". The truth is that I don't think so, since there are people who have the ability to really learn several subjects and exploit all that creativity, in computing you have to keep up to date, every day new technologies appear.
---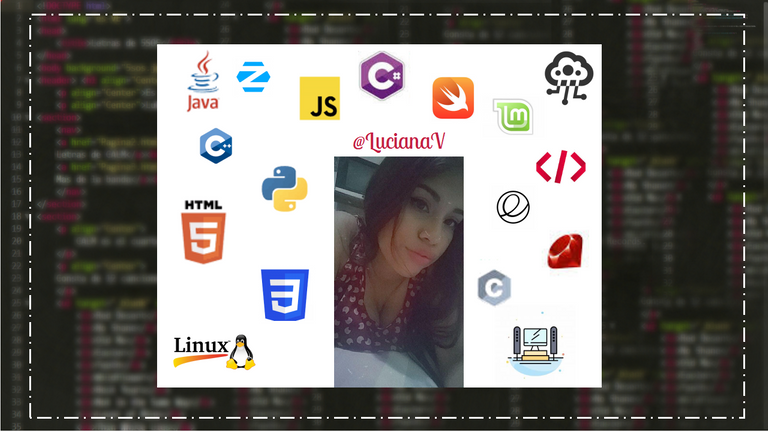 ---
En lo personal considero que si soy de esas personas que pueden aprender varios temas sin problema a la hora de aplicarlos. Principalmente porque me apasiona lo que hago, me encanta programar pequeños sistemas, puesto que no soy muy experta, también resolver problemas usando la lógica, indagar en los diferentes paradigmas de la programación, probar cual lenguaje de programación se adapta a mi estilo y que cosas puedo lograr con cada uno.
Explotar mi creatividad maquetando paginas web con HTML y un poco de CSS. Armar, desarmar, formatear y limpiar computadoras/laptos. Y mi favorito: Probar distribuciones Linux! esta es una de las cosas que más me gusta hacer, me encanta ese sistema operativo, aunque Windows tampoco esta nada mal, siempre hay un favorito.
Personally, I think I am one of those people who can learn several subjects without any problem when applying them. Mainly because I love what I do, I love to program small systems, since I am not very expert, also to solve problems using logic, to investigate in the different programming paradigms, to test which programming language adapts to my style and what things I can achieve with each one.
Exploit my creativity by mocking up web pages with HTML and a bit of CSS. Assemble, disassemble, format and clean up computers/laptops. And my favorite: Testing Linux distributions! This is one of the things I like to do the most, I love that operating system, although Windows is not bad either, there is always a favorite.

Después de todo siempre hay que actualizar los conocimientos, y que mejor manera de hacerlo mediante Hive, he encontrado muy buena información para mantenerme actualizada en el mundo de la tecnología a través de grandes usuarios y sus distintas comunidades. Y sobretodo, Hive forma parte de la tan revolucionaria Web 3.0 una maravilla!
After all you always have to update your knowledge, and what better way to do it through Hive, I have found very good information to keep myself updated in the world of technology through great users and their different communities. And above all, Hive is part of the so revolutionary Web 3.0 a wonder!
¡Gracias por leer mi post! ¡Espero que les haya gustado!
Fotos de mi propiedad.
Camara: Huawei Mate 10 Lite.
Thanks for reading my post! I hope you enjoyed it!
Pictures of my property.
Camera: Huawei Mate 10 Lite.