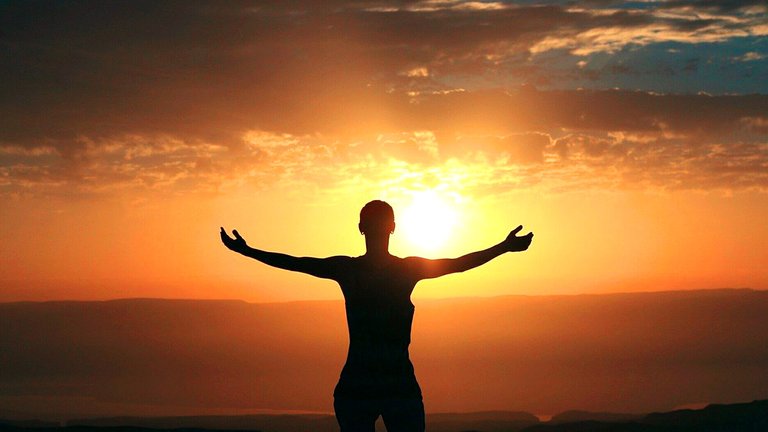 Welcome to my Blog appreciated friends of Hive.
I am Zulay Pulido, student of the extraordinary Philosophical Doctrine Spiritism Light and Truth.
"When the power of love surpasses love to power, the world will know peace. - Jimi Hendrix.
Featured Photography by Avi Chomotovski from Pixabay
Today is Monday, May 25, 2020.

Cuándo Viviremos en Paz y Amor (Español - English)
Bienvenidos a mi Blog, apreciados amigos de Hive.
Soy Zulay Pulido, estudiante de la extraordinaria Doctrina Filosófica Espiritismo Luz y Verdad.
"Cuando el poder del amor sobrepase el amor al poder, el mundo conocerá la paz." — Jimi Hendrix.
La Fotografía destacada es cortesía de Avi Chomotovski from Pixabay
Hoy es lunes 25 de mayo de 2020.

The dozens of Social Manifestations, the Mortality from the COVID-19 Virus Pandemic, the demonstrations of contempt between the rulers of different countries, the number of wars silenced by the media, the enormous rates of Immigration and Emigration, the uncontrollable depravity of many, and all the misadventures we are seeing worldwide, are not Coincidences of Destiny.
Since the Light shone in our World at the beginning of the 20th century, the Awakening of Human Beings has been accelerating, one by one, according to our work and Degree of Spiritual Progress.
Human Beings are rejecting the Supremacy and Manipulation of those who believe they own the planet and of us, and we are realizing, for the most part, the strategies they use to lull us to sleep and remain silent (that is, to continue doing their own thing) , which is to get rich at the cost of the work of others, regardless of hunger, misery and the Disincarnations they cause.
The promises of a better life, in Peace and Love, are part of our daily conversations and represent the Hope that we anticipate, but that we sometimes doubt will happen.
The misinterpreted or invented Prophecies revealed the end of the World for 2012. It did not happen like this, and now what will happen?
At this moment, we are a little more than 7,700 million inhabitants on the planet, of which, a large percentage do not want to open themselves to the Awakening of their Consciousnesses. The Light blinds them and they fear him, that is why they hide in their misdeeds. The Gold God has them fascinated, and they believe that by doing the impossible, they can delay or avoid Progress (which they call backwardness to confuse the naive who listen to them).
You can see the web Worldometer on the internet, which has in Real Time the number of inhabitants of Planet Earth.
At the same time, the Collective Debt Balance, coming from the deeds of the Spirits of this World in past lives, is in red, but very red, and is so superior to the positive side of the scale, that we are one step away from overflow, due to the imbalance generated.
Will the world end then?
No, the World will not end, but just as when Atlantis sank due to its tremendous degeneration, so we will see events, which will cause the Disincarnation of two-thirds of the members of the total population, spread throughout all latitudes.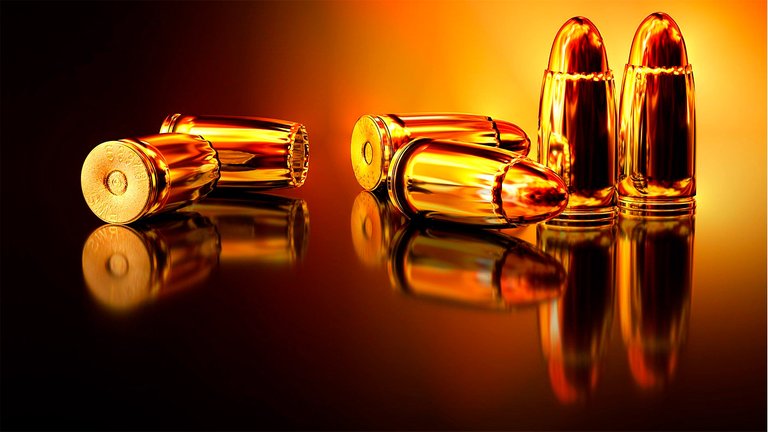 Photography by MasterTux from Pixabay
Thus, we will observe how diseases, new plagues and other types of calamities will appear, more absurd wars will be waged with an increasing level of hatred and lethality, and finally, telluric movements, tsunamis, floods, volcanoes and tornadoes will be unleashed, which will change the face of the earth. Entire continents will sink and new ones will be created, with such beauty and productivity, that they will be the prize of those that remain.
The most Evil Spirits of those who knowingly destroy our planet, our animals and our families with their criminal industries of Vice and Pollution, as well as those who mock the population, by forcing them, out of fear, to believe in Dogmas and Rituals Hypocrites, they will be cast into Lower Worlds where they can regenerate.
The Creator Father does not disinherit any of his children. Our house (The Universe) has many rooms and there will always be some that are at the level of their misbehaving suckers, to give them correction.
Once regenerated, one by one, and in due course, they will return to our home, where they will Incarnate as beloved children, to continue the process of improvements that is taking place. Hence, the Parable of the Prodigal Son.
The group that remains will have to, with their work, rise from the recent catastrophe and strengthen the Commune of Love and Law, true promise of the Creator Father, to turn this World into a Paradise of beauties, Peace and overcoming, just like it occurs in all the worlds of Cosmogony, with a higher Degree of Progress than Earth.
The Commune of Love and Law is not an utopia or another theory, it is the prize for the work of the previous six days in which Humanity has had to suffer and live all possible evils, because only by knowing evil, can appreciate good.
Only by understanding Darkness can Light be enjoyed.
The advance of events, of course, will be progressive, there will be no sudden end to those designated, nor will the Commune of Love and Law be implanted abruptly, nor will its benefits be obtained at once.
The countries, one by one, will be added to the Commune of Love and Law, the money will gradually end, so that, gradually, man possesses and keeps forever, the highest value on the scale of Creation.
There will be no more false Gods, Weapons, Money, Religions, Borders, Inequality, Discrimination, Poverty, Social Classes, Parasites, Prostitution, or more Hecatombs. The Earth will be more illuminated with the birth of a second Moon. The war will be so crude and cruel that it will never exist again, because
War Will Kill War.
Illnesses will disappear, as will evil, crimes and spiritual debts.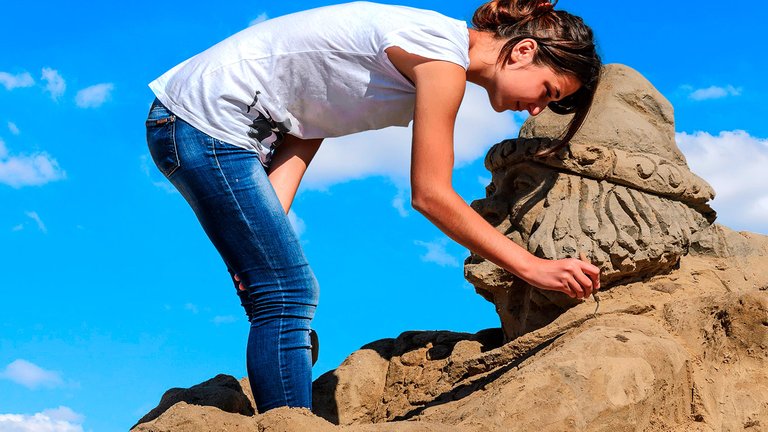 Photography by ds_30 from Pixabay
We will all study, work, investigate. The Arts and Sciences will evolve rapidly, and We live the longest period of Peace known to Humanity, as true brothers that we are. There will be 250 centuries in which, with Solidarity, participation and the effort of all, we will become Masters of Creation, so, in the end, when we no longer have anything to learn from this planet, we will move as a whole family to a new World, where we will begin in the exact Degree of Spiritual Progress that we leave in this beautiful Earth.
If this is what we want, then: Why do we put up so much resistance to it happening?

Las decenas de Manifestaciones Sociales, la Mortalidad derivada de la Pandemia del Virus COVID-19, las demostraciones de desprecio entre gobernantes de distintos países, la cantidad de Guerras calladas por los medios de comunicación, las enormes tasas de Inmigración y Emigración, la depravación incontrolable de muchos, y todas las desventuras que estamos viendo a nivel mundial, no son Casualidades del Destino.
Desde que resplandeció la Luz en nuestro Mundo, a principios del siglo XX, el Despertar de los Seres Humanos se ha ido acelerando, uno por uno, de acuerdo a nuestro trabajo y Grado de Progreso Espiritual.
Los Seres Humanos rechazamos la Supremacía y la Manipulación de los que se creen dueños del planeta y de nosotros, y nos estamos dando cuenta, en mayoría, de las estrategias que usan para adormecernos y mantenernos silenciados (es decir, para seguir haciendo lo suyo, que es enriquecerse a costa del trabajo de otros, sin importar el hambre, la miseria y las Desencarnaciones que provocan).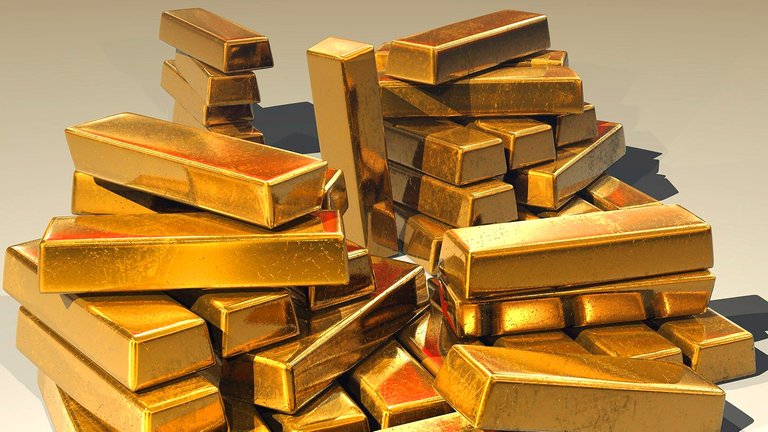 Fotografía de Steve Bidmead desde Pixabay
Las promesas de una vida mejor, en Paz y Amor, forman parte de nuestras conversaciones diarias y representan la Esperanza que presentimos, pero que a veces dudamos que ocurra.
Las Profecías mal interpretadas o inventadas revelaban el fin del Mundo para el 2012. No ocurrió así, y ahora ¿qué pasará?
En este momento, somos un poco más de 7700 millones de habitantes en el planeta, de los cuales, un gran porcentaje no quiere abrirse al Despertar de sus Consciencias. La Luz los ciega y le temen, por eso se esconden en sus fechorías. El Dios Oro los tiene fascinados, y creen que haciendo lo imposible, pueden retrasar o evitar el Progreso (que ellos llaman Atraso para confundir a los ingenuos que les escuchan).
Puedes ver en internet la web Worldometer, la cual lleva en Tiempo Real la cantidad de habitantes del Planeta Tierra.
A la par, el Saldo Colectivo de Deudas, proveniente de los hechos de los Espíritus de este Mundo en vidas pasadas, está en rojo, pero muy en rojo, y es tan superior al lado positivo de la escala, que estamos a un paso del desborde, por el desequilibrio generado.
¿Se acabará el Mundo, entonces?
No, no se acabará el Mundo, pero al igual que cuando la Atlántida se hundió por causa de su tremenda degeneración, así veremos propagarse, por todas las latitudes, acontecimientos que ocasionarán la Desencarnación de dos tercios de los miembros de la población total.
Así, observaremos cómo aparecerán enfermedades, pestes nuevas y otro tipo de calamidades, se gestarán más guerras absurdas con un creciente nivel de odio y letalidad, y, por último, se desencadenarán movimientos telúricos, tsunamis, inundaciones, volcanes y tornados, que cambiarán la faz de la tierra. Continentes enteros se hundirán y otros nuevos se crearán, con tal belleza y productividad, que serán el premio de los que queden.
Los Espíritus más perversos de aquellos que destruyen a sabiendas nuestro planeta, nuestros animales y nuestras familias con sus industrias criminales de Vicio y Contaminación, así como los que se burlan de la población, al obligarlos, por el miedo, a creer en Dogmas y Rituales hipócritas, serán expulsados a Mundos Inferiores donde puedan regenerarse.
El Padre Creador no deshereda a ninguno de sus hijos. Nuestra casa (El Universo) tiene muchas habitaciones y siempre habrá alguna que esté al nivel de sus retoños de mal comportamiento, para darles corrección.
Una vez regenerados, uno por uno, y en su momento, regresarán a nuestro hogar, donde Encarnarán como hijos amados, para continuar el proceso de mejoras que se esté llevando a cabo. De allí, la parábola del Hijo Pródigo.
El grupo que se quede tendrá que, con su trabajo, levantarse de la hecatombe reciente y afianzar la Comuna de Amor y Ley, verdadera promesa del Padre Creador, para convertir a este Mundo en un Paraíso de bellezas, Paz y superación, al igual que ocurre en todos los mundos de la Cosmogonía, con grado superior de Progreso al de la Tierra.
La Comuna de Amor y Ley no es una utopía ni una teoría más, es el premio por el trabajo de los seis días anteriores en los cuales la Humanidad ha tenido que sufrir y vivir todos los males posibles, pues sólo conociendo el mal, se puede apreciar el bien.
Sólo entendiendo la Oscuridad, se puede disfrutar de la Luz.
El avance de los acontecimientos, por supuesto, será progresivo, no vendrá un fin repentino para los designados, tampoco la Comuna de Amor y Ley será implantada bruscamente, ni sus beneficios se obtendrán de golpe.
Los países, uno por uno, se irán sumando a la Comuna de Amor y Ley, el dinero se irá acabando progresivamente, para que, paulatinamente, el hombre posea y conserve para siempre, el valor superior en la escala de la Creación.
Ya no habrán más falsos Dioses, Armas, Dinero, Religiones, Fronteras, Desigualdad, Discriminación, Pobreza, Clases Sociales, Parásitos, Prostitución, ni más Hecatombes. La Tierra estará más iluminada con el nacimiento de una segunda Luna. La Guerra será tan cruda y cruel que más nunca volverá a existir, pues
La Guerra Matará a la Guerra.
Las Enfermedades irán desapareciendo, así como la maldad, los crímenes y las deudas espirituales.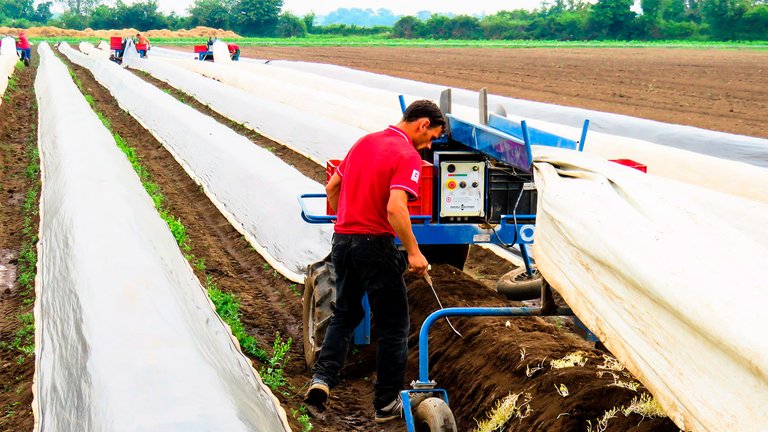 Fotografía de Gerhard Gellinger desde Pixabay
Todos estudiaremos, trabajaremos e investigaremos. Las Artes y las Ciencias evolucionarán rápidamente, y viviremos el más largo período de Paz que haya conocido la Humanidad, como verdaderos hermanos que somos. Serán 250 siglos en los cuales, con la Solidaridad, la participación y el esfuerzo de todos nos convertiremos en Maestros de la Creación, para, al final, cuando ya no tengamos más nada que aprender de este planeta, nos mudaremos en familia completa a un nuevo Mundo, donde comenzaremos en el exacto Grado de Progreso Espiritual que dejaremos en esta Tierra bella.
Si esto es lo que queremos, entonces: ¿Por qué ponemos tanta resistencia a que suceda?

This information is based on the knowledge obtained from the Philosophical Doctrine "Spiritism Light and Truth", which is taught in the "Magnetic Spiritual School of the Universal Commune (EMECU)", founded on September 20, 1911, by the Master Judge, Joaquín Trincado.

Esta información está basada en los conocimientos obtenidos de la Doctrina Filosófica "Espiritismo Luz y Verdad", que se imparte en la "Escuela Magnético Espiritual de la Comuna Universal (EMECU)", fundada el 20 de septiembre de 1911, por el Maestro Juez, Joaquín Trincado.

Mis Redes Sociales personales son:
Facebook: https://www.facebook.com/zupulido,
y Twitter: https://twitter.com/zupulido, pero no las uso con frecuencia.
Sin embargo, las de la FAVTachira,
Facebook: https://www.facebook.com/FAVTachira/,
Twiiter: https://twitter.com/favtachira
e Instagram: https://www.instagram.com/favtachira/,
sí se actualizan constantemente.

If you liked this post, I thank you for leaving your kind comment and some recommendations to improve my work.
Remember, you can find me at https://peakd.com/@librepensadora
Greetings from Venezuela, a country with very Beautiful People.

Si te gustó esta publicación, te agradezco dejar tu gentil comentario y algunas recomendaciones para mejorar mi trabajo.
Recuerda, puedes encontrarme en https://peakd.com/@librepensadora
Un saludo desde Venezuela, un país con Gente muy Hermosa.