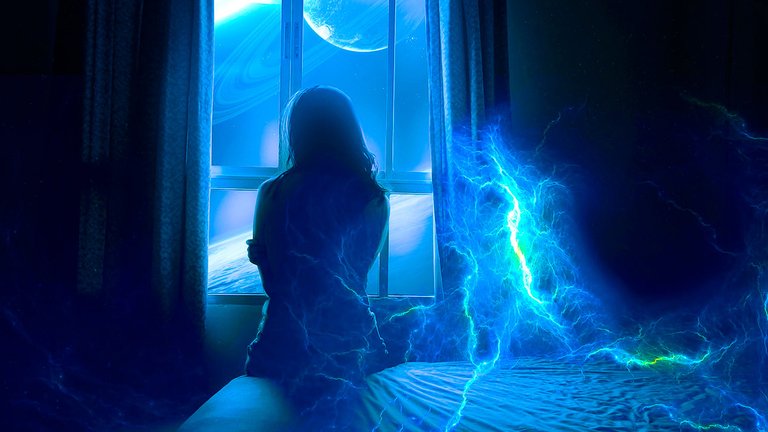 Hi again friends of Hive.
I am Zulay Pulido, student of the extraordinary Philosophical Doctrine Spiritism Light and Truth.
" What use is it to man to gain the world if he loses his soul?" - Blaise Pascal (1623-1662) French scientist, philosopher, and writer.
Featured Photography by Ajay kumar Singh from Pixabay
Today is Friday, June 5, 2020.

¿Podemos ver el Alma? (Español - English)
Hola, de nuevo, amigos de Hive.
Soy Zulay Pulido, estudiante de la extraordinaria Doctrina Filosófica Espiritismo Luz y Verdad.
" ¿De qué le sirve al hombre ganar el mundo si pierde su alma?" — Blaise Pascal (1623-1662) Científico, filósofo y escritor francés.
La Fotografía destacada es de Ajay kumar Singh desde Pixabay
Hoy es viernes 5 de junio de 2020.

There is evidence of the image of the Soul. Some Doctors and Researchers, since the 20th century, have managed to photograph using some devices, such as the Kirlian camera, invented in 1939, by the Soviet engineer Semyon Davidovich Kirlian, which you can read from Wikipedia, or the Bioelectrographic Camera designed by Konstantin Korotkov from this article, an advanced successor to the Kirlian chamber, what they called the person's Life Force, during the gradual time when the Spirit left the Body, at the time of Death.
Indeed, the Soul can be photographed. Many call it the Aura and consider it as a manifestation of the Soul, our Spiritual counterpart and as a Supernatural or Paranormal fact. Others say that it is just a remnant of the person's magnetism and that it doesn't mean anything.
Many people comment that they have seen ghosts and others claim to have the ability to perceive the Aura of other people. There are those who are dedicated to capturing images of ghosts in abandoned houses.
In "Spiritism Light and Truth", we know that
Every Consequence has a Cause
nothing is given by Miracle or Chance, nor is there the Supernatural or the Paranormal.
This series of fantastic beliefs will be cleared as Science advances, and Scientists recognize the Trinity of the Human Being, composed of Body, Soul and Spirit; of which, the Spirit is the one who governs, directs and is responsible for everything.
The truth is that there is no such miraculous thing, but the ignorance that the Soul is Matter and, therefore, has a density of mass that makes it visible, with the shape of the Body that it amalgamates and retains. All Material has the form that the Soul gives it, and therefore, it has weight, measurements and time.
This is very important to mention, because it is not that the Body that shapes the Soul, but that without the Soul, the Body would have no form, since it could not build on its own, it would fall apart if it tried , because the Soul is the binder of the Body. Then, the Soul is the Cause of the Body to give it Shape, Life and Movement and to work and enjoy its victories, or suffer with its defeats.
And what does the Soul look like in the photographs?
Well, it looks like a Light, that stands out from the Body a few centimeters, and that has different colors, depending on the state of mind and the type of thought that the person has at each moment.
Photography by Doreen Sawitza from Pixabay
And why does that happen?
At this point I must make a clarification. As I have said before, in other articles, the Body and the Soul are Matter, but the density of the Body is much greater than that of the Soul, so the Body does not allow any Light to pass through. The Soul, being the quintessence of Matter, is more purified, and therefore, it allows Light to shine through, allowing it to be detected.
And where does that Light come from?
That Light is nothing but the Light of the Spirit, which is enclosed in the Soul of that Body.
The Spirit is Light and the Light is an exclusive property of the Spirit. The Spirit will always be Light, no matter how cloudy it is, and Matter will always be Matter, no matter how enlightened it looks.
Imagine an immense flower, which had many petals, and that to discover its center, we should separate each petal, one by one. The complete flower would be the Human Being, the outer petals would be the Body, the innermost petals, the Soul and, the center of the flower, the Spirit.
Leafing off each petal would correspond to working on each Instinct, turned into Vice or Passion, that accompany the Soul since the creation of the Human Being, to transform, one by one, into Virtues.
As we become more pure on a Moral level, product of Voluntary Work and Effort, we will remove the petals, and the time will come when all Human Beings will have the faculty to see the Soul, both ours and that of our fellow men.
This will happen, because the Bodies, like the Soul, will become less and less dense, they will be lighter, clearer and more beautiful.
Likewise, the measure of our Spiritual Progress will allow the Spirit to shine brighter, with the passage of time.

Existen evidencias de la imagen del Alma. Algunos Médicos e Investigadores, desde el siglo XX, han logrado fotografiar por medio de algunos dispositivos, como la Cámara Kirlian, inventada en 1939, por el ingeniero soviético Semyon Davidovich Kirlian, que puedes leer desde Wikipedia, o la Cámara Bioelectrográfica diseñada por Konstantin Korotkov desde este artículo, una sucesora avanzada de la Cámara Kirlian, lo que ellos llamaron la Fuerza Vital de la persona, durante el tiempo gradual, en que el Espíritu abandonaba el Cuerpo, al momento de la Muerte.
Efectivamente, el Alma se puede fotografiar. Muchos la denominan el Aura y la consideran como una manifestación del Alma, nuestra contraparte Espiritual y como un hecho Sobrenatural o Paranormal. Otros dicen que es solo un remanente del magnetismo de la persona y que no significa nada.
Muchas personas comentan que han visto Fantasmas y otros aseguran tener la facultad de percibir el Aura de otras personas. Hay quienes se dedican a captar imágenes de Fantasmas en casas abandonadas.
En el Espiritismo Luz y Verdad, sabemos que
Toda Consecuencia tiene una Causa
nada se da por Azar, Milagro o Casualidad, ni tampoco existe lo Sobrenatural o lo Paranormal.
Esta serie de fantásticas creencias se irán despejando en la medida en que la Ciencia avance, y los Científicos reconozcan la Trinidad del Ser Humano, compuesta de Cuerpo, Alma y Espíritu; de los cuales, el Espíritu es quien gobierna, dirige y es responsable de todo.
Lo cierto es que no hay tal cosa milagrosa, sino el desconocimiento de que el Alma es Materia y, por lo tanto, tiene una densidad de masa que la hace visible, con la forma del Cuerpo que ella amalgama y retiene. Todo lo Material tiene la forma que el Alma le da, y por lo tanto, tiene peso, medidas y tiempo.
Esto es muy importante de mencionar, debido a que no es que el Cuerpo el que le da la forma al Alma, sino que sin el Alma, el Cuerpo no tendría forma, pues no podría construirse por su propia cuenta, se desbarataría si lo intentara, pues el Alma es el aglutinante del Cuerpo. Luego, el Alma es Causa del Cuerpo para darle forma, Vida y Movimiento y trabajar y disfrutar de sus victorias, o sufrir con sus derrotas.
¿Y cómo se ve el Alma en las fotografías?
Pues, se ve como una Luz, que sobresale del Cuerpo unos cuantos centímetros, y que tiene diferentes colores, dependiendo del estado de ánimo y del tipo de pensamiento que posea la persona en cada momento.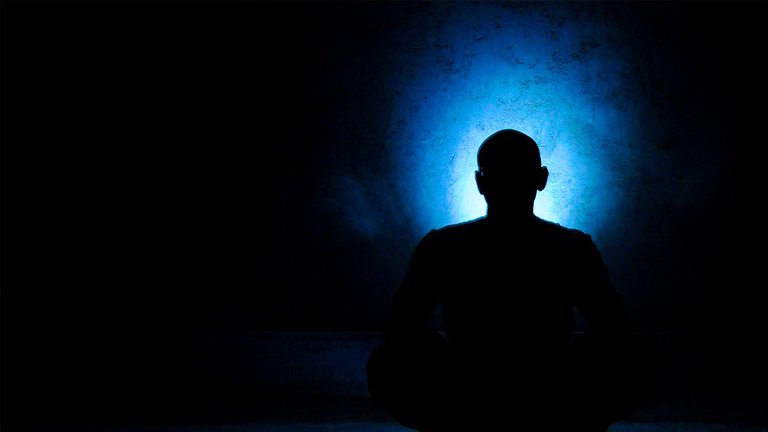 Fotografía por Ambroo from Pixabay
¿Y por qué ocurre eso?
En este punto debo hacer una aclaratoria. Como ya he dicho antes, en otros artículos, el Cuerpo y el Alma son Materia, pero la densidad del Cuerpo es mucho mayor que la del Alma, por lo que el Cuerpo no deja traspasar ninguna Luz. El Alma, al ser la quintaesencia de la Materia está más purificada, y por eso, deja traslucir la luminosidad, que le permite ser detectada.
¿Y esa Luz de dónde proviene?
Esa Luz, no es más que la Luz del Espíritu, que se encierra en el Alma de ese Cuerpo.
El Espíritu es Luz y la Luz es una propiedad exclusiva del Espíritu. El Espíritu siempre será Luz, por muy nublado que esté, y la Materia, siempre será Materia, por muy iluminada que se vea.
Imagina una inmensa flor, que tuviese muchos pétalos, y que para descubrir su centro, debiéramos ir apartando cada pétalo, uno por uno. La flor completa sería el Ser Humano, los pétalos exteriores serían el Cuerpo, los pétalos más internos, el Alma y, el centro de la flor, el Espíritu.
Deshojar cada pétalo correspondería a trabajar en cada Instinto, convertido en Vicio o Pasión, que acompañan al Alma desde la creación del Ser Humano, para transformar, uno a uno, en Virtudes.
En la medida en que nos hagamos más puros a nivel Moral, producto del Trabajo y el Esfuerzo Voluntarios, iremos deshojando los pétalos, y llegará el momento en que todos los Seres Humanos, tendremos la facultad de ver el Alma, tanto la nuestra, como la de nuestros semejantes.
Esto ocurrirá, porque los Cuerpos, al igual que el Alma, se harán cada vez menos densos, serán más livianos, más claros y más bellos.
Así mismo, la medida de nuestro Progreso Espiritual, permitirá que el Espíritu brille con más fulgor, con el paso del tiempo.

This information is based on the knowledge obtained from the Philosophical Doctrine "Spiritism Light and Truth", which is taught in the "Magnetic Spiritual School of the Universal Commune (EMECU)", founded on September 20, 1911, by the Master Judge, Joaquín Trincado.

Esta información está basada en los conocimientos obtenidos de la Doctrina Filosófica "Espiritismo Luz y Verdad", que se imparte en la "Escuela Magnético Espiritual de la Comuna Universal (EMECU)", fundada el 20 de septiembre de 1911, por el Maestro Juez, Joaquín Trincado.

Mis Redes Sociales personales son:
Facebook: https://www.facebook.com/zupulido,
y Twitter: https://twitter.com/zupulido, pero no las uso con frecuencia.
Sin embargo, las de la FAVTachira,
Facebook: https://www.facebook.com/FAVTachira/,
Twiiter: https://twitter.com/favtachira
e Instagram: https://www.instagram.com/favtachira/,
sí se actualizan constantemente.

If you liked this post, I thank you for leaving your kind comment and some recommendations to improve my work.
Remember, you can find me at https://hive.com/@librepensadora
A big hug from Venezuela, a country with a strong Spiritual Work.

Si te gustó esta publicación, te agradezco dejar tu gentil comentario y algunas recomendaciones para mejorar mi trabajo.
Recuerda, puedes encontrarme en https://hive.com/@librepensadora
Un gran abrazo desde Venezuela, un país con un fuerte Trabajo Espiritual.