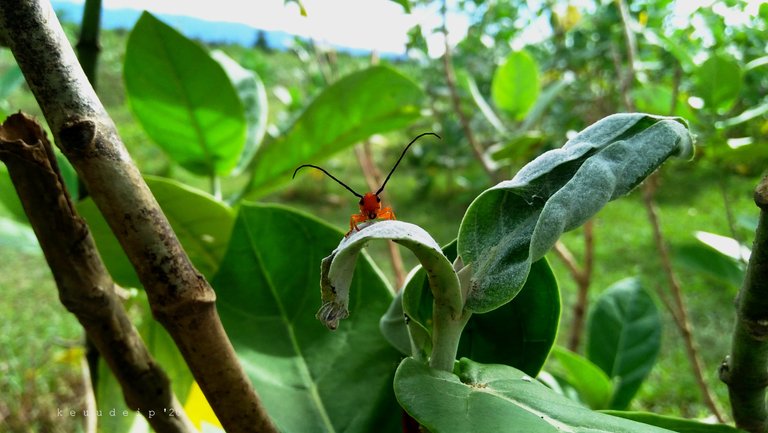 It is the Cerambycidae family, The longhorn beetles.
The beetles are characterized by their oblong body shapes and their long antennae. The species feeds on pollen or sap oozing from trees. (Source)
I shot these longhorn beetles when I was observing various things near a water flow in Aceh, Sumatra (I need to mention the name of the place where I found it, for knowledge about distribution). They look abundant in this place, among flowering plants. Several times I tried to shoot them, but always failed, until then I followed where a beetle flew, and it turned out to go near another, that I was sure, was a female because it looked bigger. The female is like sheltering from the sun under a leaf. I shoot them. Meanwhile the female moves up onto the leaf, and it looks at me! (first picture). After comparing my pictures with the pictures exposed in the source I quoted above, I saw that it was similar to Rhamnusium bicolor.