Hola que tal amigos de Hive, un placer saludarles!!🤗 Para esta oportunidad les voy a compartir un tema de la otra parte de vida (Mis Estudios)
Hello, how are you friends of Hive, a pleasure to greet you !! 🤗 For this opportunity I am going to share a topic from the other part of life (My Studies)



Anteriormente he dicho que estudio Ingenieria Electrica y hace algunos dias en una materia llamada "Maquinas Electricas" me asignaron realizar un video donde explicara la sincronizacion de una maquina sincrona o generador.
Previously I have said that I study Electrical Engineering and a few days ago in a subject called "Electrical Machines" I was assigned to make a video where I will explain the synchronization of a synchronous machine or generator.

Para los que no saben del tema les dejare por aca unas imagenes, fuentes de informacion y algunos ejemplos ⬇⬇
For those who do not know about the subject, I will leave you here some images, sources of information and some examples ⬇⬇
Motor Sincrono/Motor Sincrono: Transforma de Energia Electrica a Mecanica
Transforma de Energia Electrica a Mecanica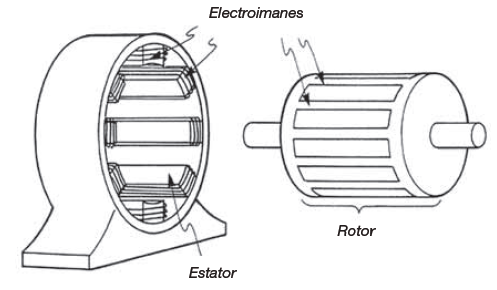 FUENTE/SOURCE
Para Mas Informacion/For more information


➡ EJEMPLOS: Los motores con que trabaja tu lavadora, secadora o las bombas de agua.....
➡ EXAMPLES: The motors that your washing machine, dryer or water pumps work with .....

Generador Sincrono/Generador Sincrono: Transforma de Energia Mecanica a Electrica.
Transformation from Mechanical to Electric Energy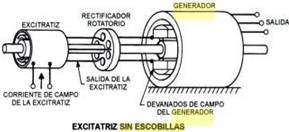 FUENTE
Mas Informacion


➡ EJEMPLOS: Los que nos generan la electricidad (gracias a los existentes en las centrales electricas) o tambien las plantas electricas.
➡ EXAMPLES: Those that generate electricity for us (thanks to those in power plants) or also power plants.

Sincronizacion de un Generador / Synchronization of a Generator: Se sincroniza para que este pueda suministrar la energia necesaria para las cargas electricas.
It is synchronized so that it can supply the energy necessary for electrical loads.

Esta es una breve explicancion, el video esta en español y tuve el material de apoyo que fue el Simulador Lab Volt , si deseas preguntar algo hazlo saber!
This is a brief explanation, the video is in Spanish and I had the support material that was the Lab Volt Simulator, if you want to ask something let him know!

Espero que les guste este post y muchas gracias por leerlo😉

I hope you like this post and thank you very much for reading it😉