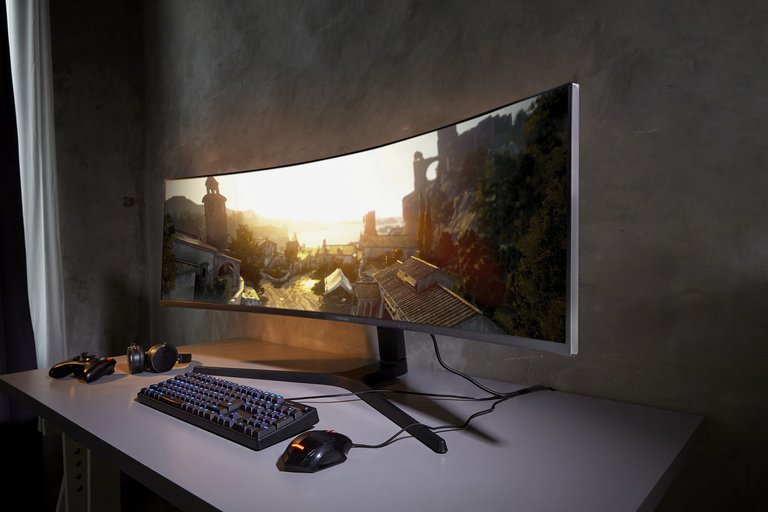 LINK
Monitors exist long before computer equipment exists, these are basically the output peripherals in computer use, from those integrated models, the cathode ray monitors that were bulky, heavy, complex and impractical but supplied the need. As technology advances, we obtain new models with more diverse and much more specific features according to their use.
The technology applied to monitors has taken them from being just simple screens to being an integrated multimedia center.
Currently there are some models of monitors that are gradually gaining place in the market, these are curved monitors, these are gaining ground due to their benefits, as their prices become more popular, they become more and more accessible. What is different about these types of monitors?
Curved monitors offer us a great sense of immersion in the image, not even the highest quality flat screens can offer, the curved effect that these monitors have offer a visual field similar to human vision, the representations are more real.
Placing ourselves at an ideal indicated distance will allow us to enjoy an incomparable experience in front of these televisions or curved screens, although there are many models with different characteristics, the most important thing to take into account in these types of monitors is their curvature, their resolution and the speed of soda.
---
ESPAÑOL
---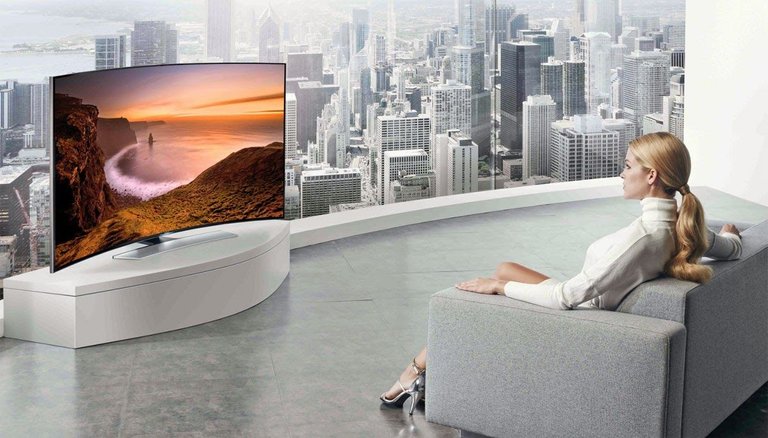 LINK
Desde muchos antes que existan los equipos informáticos existen los monitores, estos básicamente son los periféricos de salida en el uso informático, desde aquellos modelos integrados, los monitores de rayos catódicos que eran voluminosos, pesados, complejos y poco prácticos pero suplian la necesidad. A medida que la tecnología avanza obtenemos nuevos modelos con prestaciones mas diversas y mucho mas específicas conforme a su uso.
La tecnología aplicada a los monitores los ha llevado de ser simplemente unas pantallan simples a ser un centro de multimedia integrado.
Actualmente existen unos modelos de monitores que poco a poco van ganando lugar en el mercado, estos son los monitores curvos, estos ganan lugar debido a sus prestaciones, a medida que se popularizan sus precios se hacen cada vez mas accesibles. ¿Que tienen de diferente estos tipos de monitores?
Los monitores curvos nos ofrecen una gran sensación de inmersión en la imagen, ni siquiera las pantallas planas con la más alta calidad pueden ofrecer, el efecto curvo que tienen estos monitores ofrecen el campo visual similar a la visual humana, las representaciones son más reales.
Colocarnos a una distancia indicada ideal nos permitirá disfrutar una experiencia incomparable frente a estos televisores o pantallas curvas, si bien existen muchísimos modelos con diferentes características lo más importante a tener en cuenta en estos tipos de monitores es su curvatura, su resolución y la velocidad de refresco.
Muchas gracias por visitar mi Blog!