Hello friends, it been quite a while writing up something here. Well being a student is not really easy. Starting my tertiary journey has really kept me busy and stressed out. But school in a way brings a big task in our lives to accomplish. God being soo good I've been able to complete with my degree in BSc Renewable energy engineering. Ending my final year in the tertiary has really been stressful. I had to think of a project to use as my final year project which I suddenly had an idea of building up a smart biogas digester for sensing methane gas leak detection. some materials we used in the project were;
Materials for building the digester were
Bucket
feedstock (Cow dung)
PVC pipe
Valve
Bicycle tire for storing gas
Some electrical components used to build up the sensing part were
Arduino Uno
Buzzer
GSM module
Gas sensor (MQ 4)
Battery
LCD display
Jumper cables

we first had to go pick up some cow dungs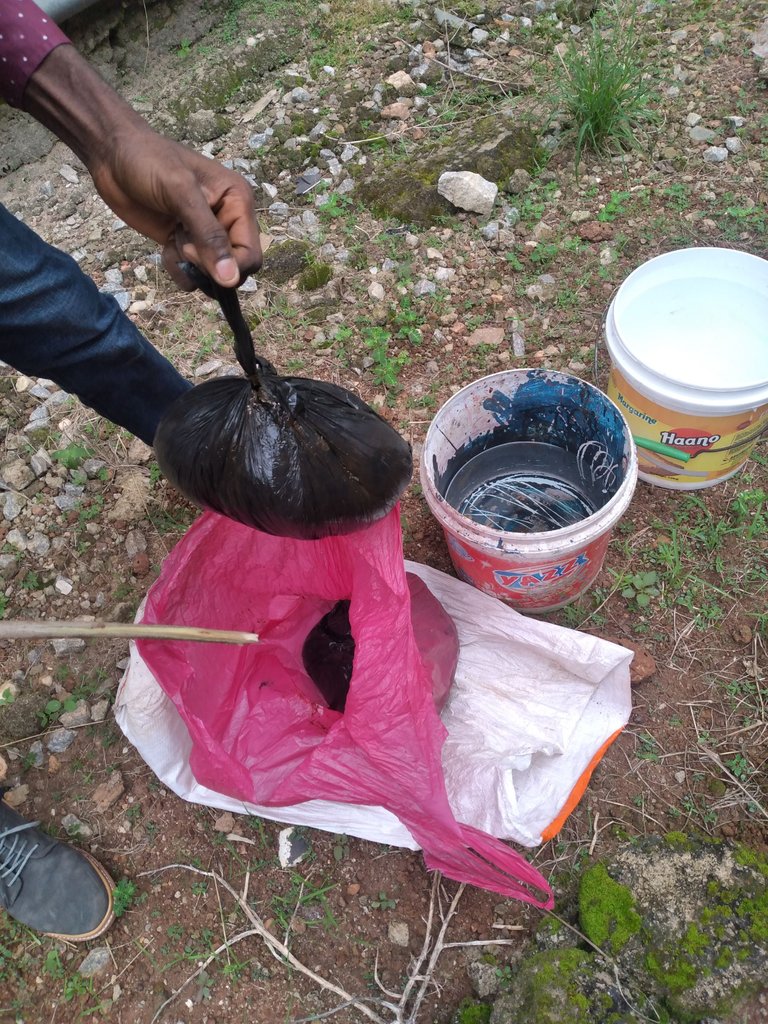 Initially this was the cow dung we were about to mixed the bucket so we could be able to produce some biogas(methane) for the project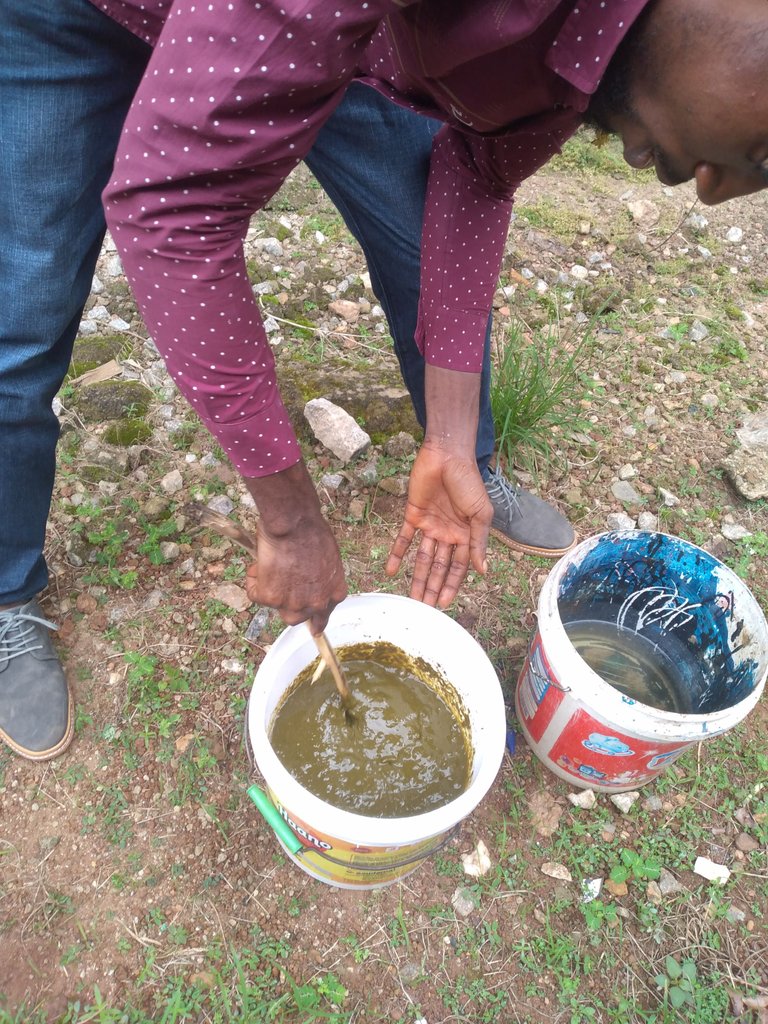 we mixed the cow dung with water in the bucket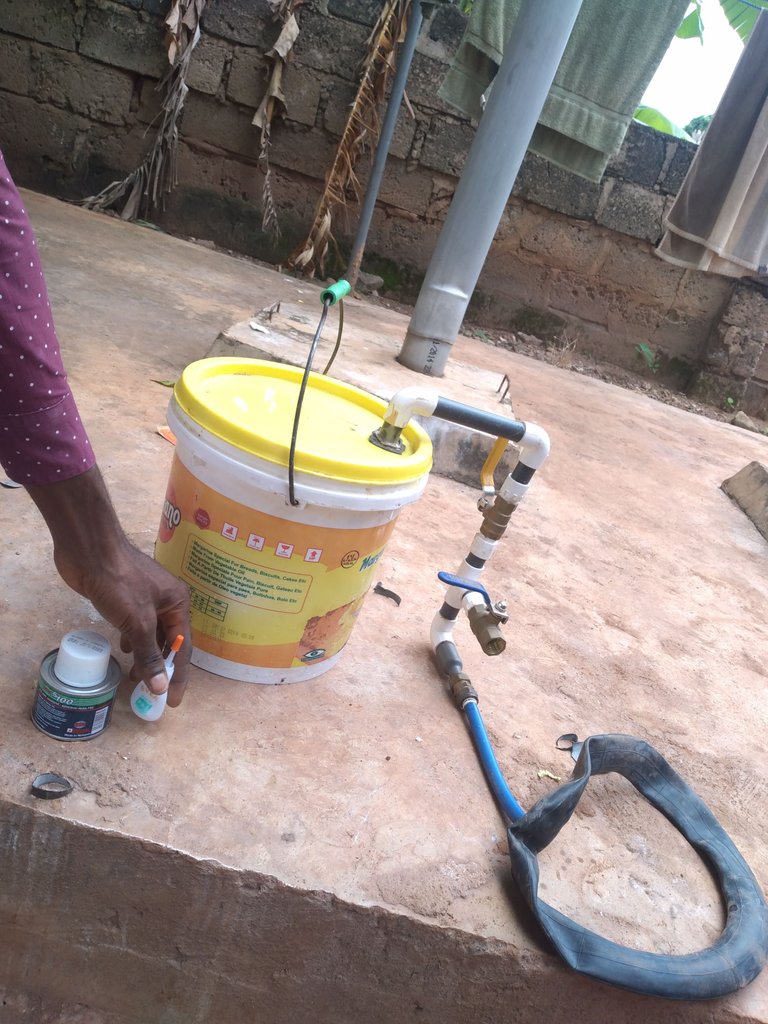 we later covered it and placed it a normal temperature in order to store some biogas in the tube.



Now we hopped on to building the electronic side of the system.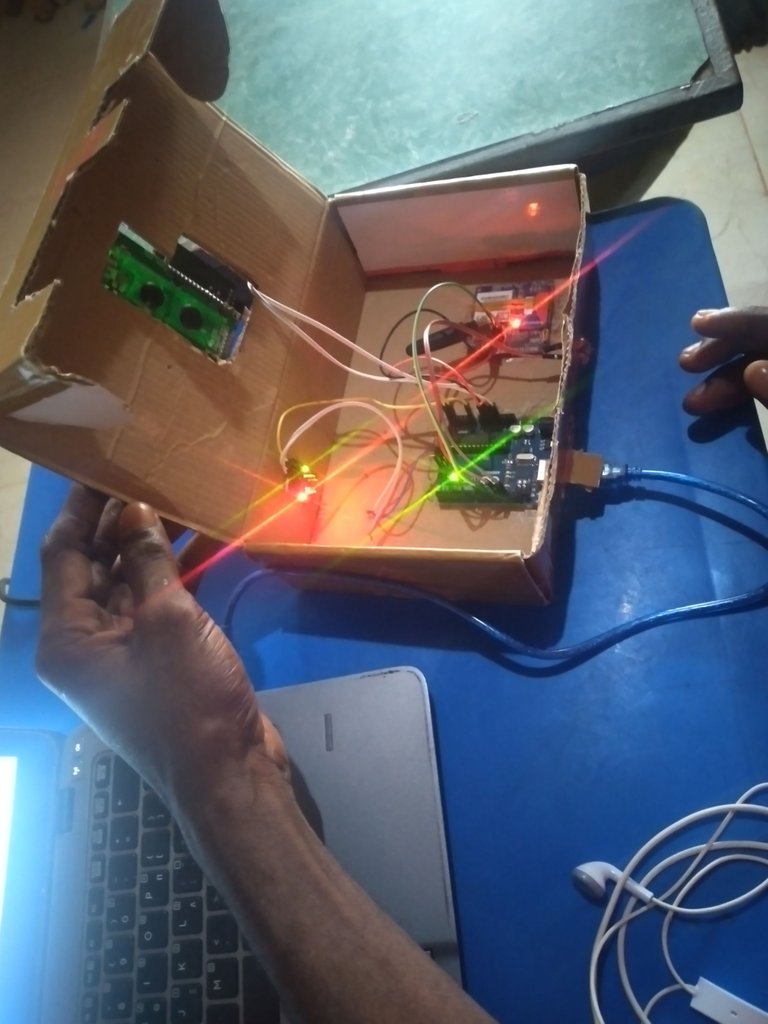 The Arduino board was the main microcontroller board which connected all the orthe components together to convey messages to the user. we help of a coding professional we were able to achieve our aim of the project.



the main aim of our project was to alert the user if theres is any gas leakage by the GSM module.
We happily and success fully made the setup and got it to work perfectly.
Below was the final setup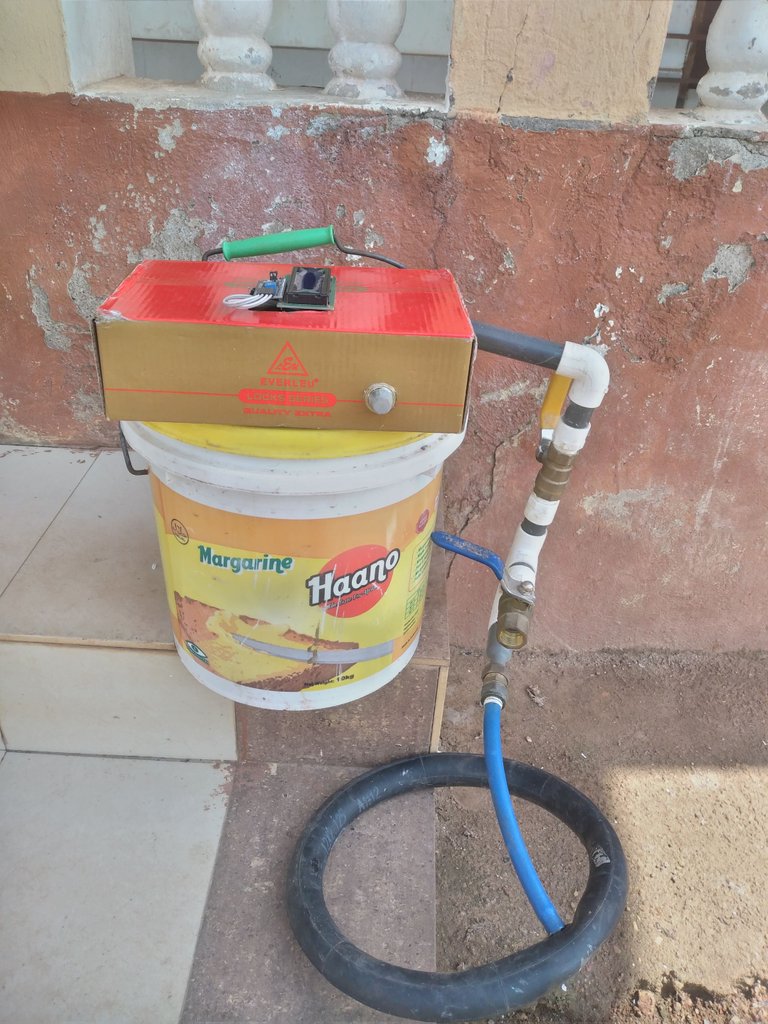 THANK YOU FOR VIEWING
PHOTOGRAPHY BY ME
PHONE USED SAMSUNG GALAXY A20S