Hola a todos en la comunidad. Hoy les traigo la guardia que me tocó hacer el dia de ayer 05/05/2020 en plena cuarentena en el hospital universitario de Coro, Falcon - Venezuela.
Today I bring you the guard that I had to do yesterday 05/05/2020 in full quarantine at the Coro University Hospital, Falcon - Venezuela.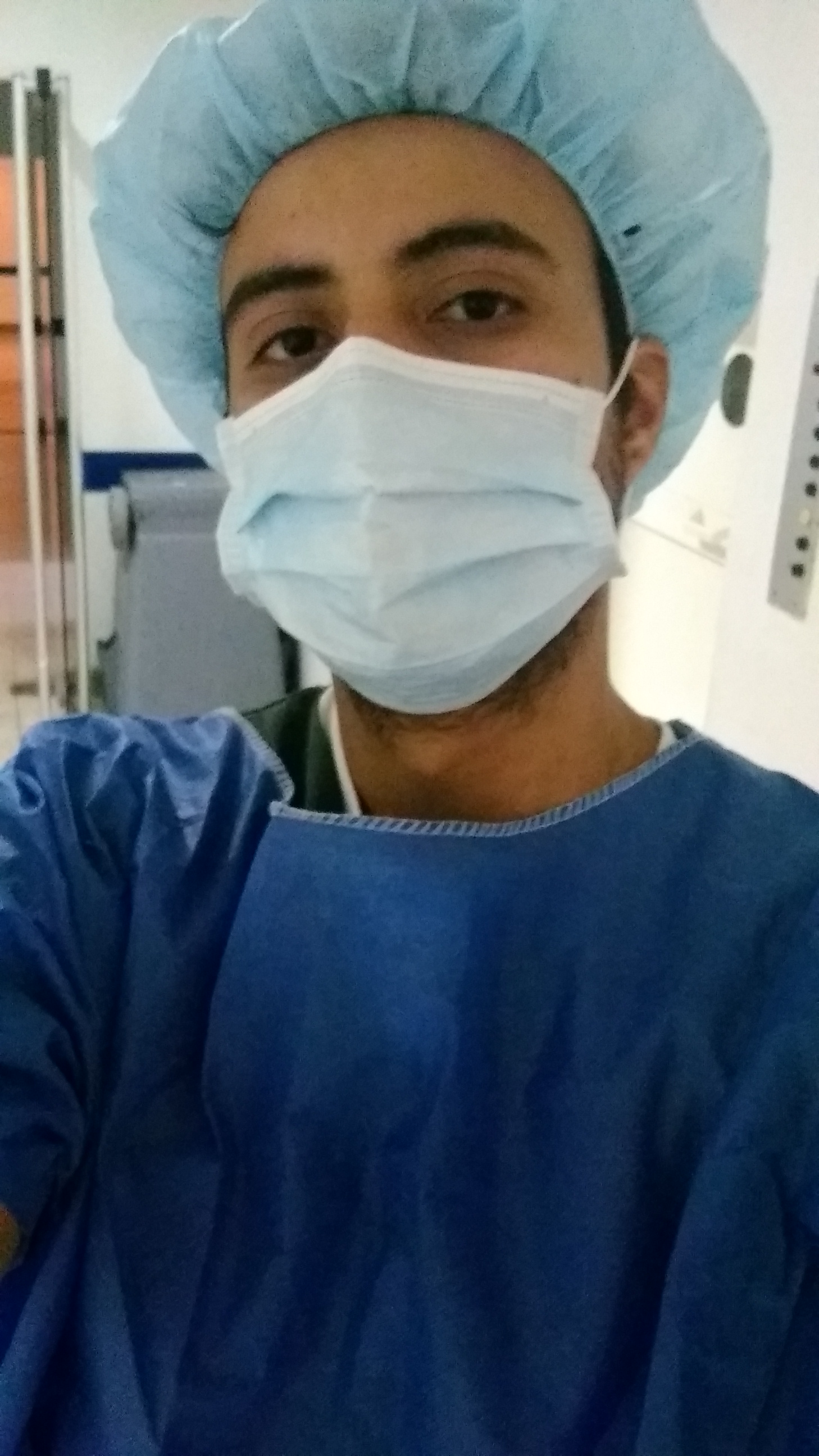 Muchos se preguntaran que sucede en los hospitales durante esta cuarentena, pero al igual que todos los días debemos estar preparados para cualquier eventualidad y poder atender a todos los pacientes que lleguen independientemente si tienen o no el virus COVID-19 positivo.
Lo primero que deben saber es que todo el personal de salud se encuentra bajo medidas de protección, pues nuestra seguridad al igual que la de los pacientes es importante.
Many will wonder what happens in hospitals during this quarantine, but just like every day we must be prepared for any eventuality and be able to attend to all patients who arrive regardless of whether or not they have the positive COVID-19 virus.
The first thing they should know is that all health personnel are under protective measures, since our safety, as well as that of patients, is important.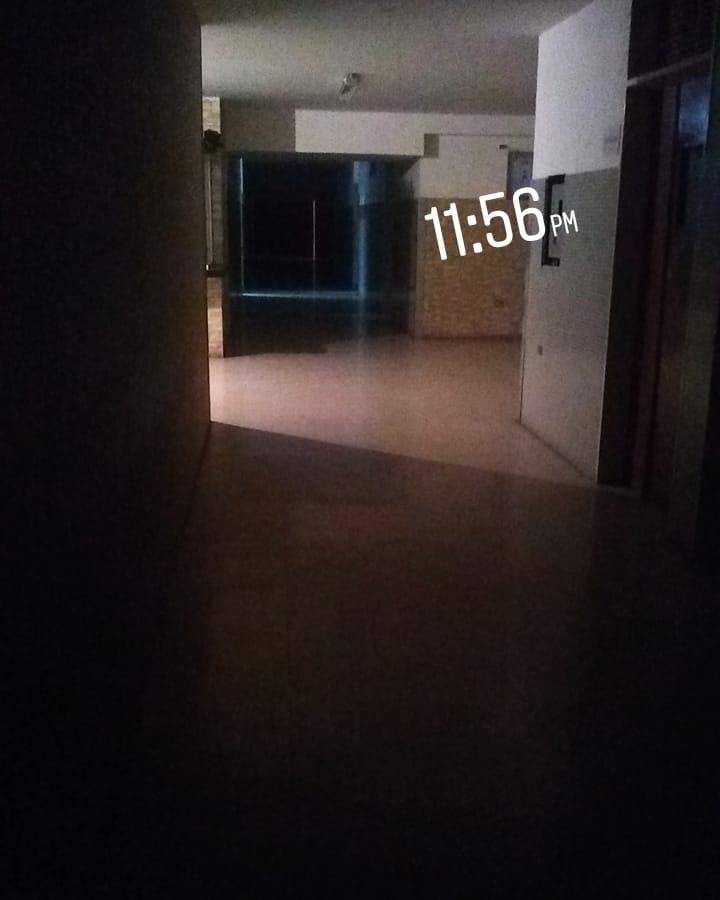 Los pacientes positivos al COVID-19 se encuentran aislados en un piso solo para ellos (el 6to piso en nuestro hospital). De noche no se permite el flujo de personas en los pasillos.
COVID-19 positive patients are isolated in a floor only for them (the 6th floor in our hospital). At night the flow of people is not allowed in the corridors.
El dia de ayer mis compañeros y yo realizamos la cura de 1 pie diabetico (este se encontraba en 5to piso) y la limpieza quirúrgica de una úlcera varicosa.
Yesterday my colleagues and I performed the cure for 1 diabetic foot (this was on 5th floor) and the surgical cleaning of a varicose ulcer.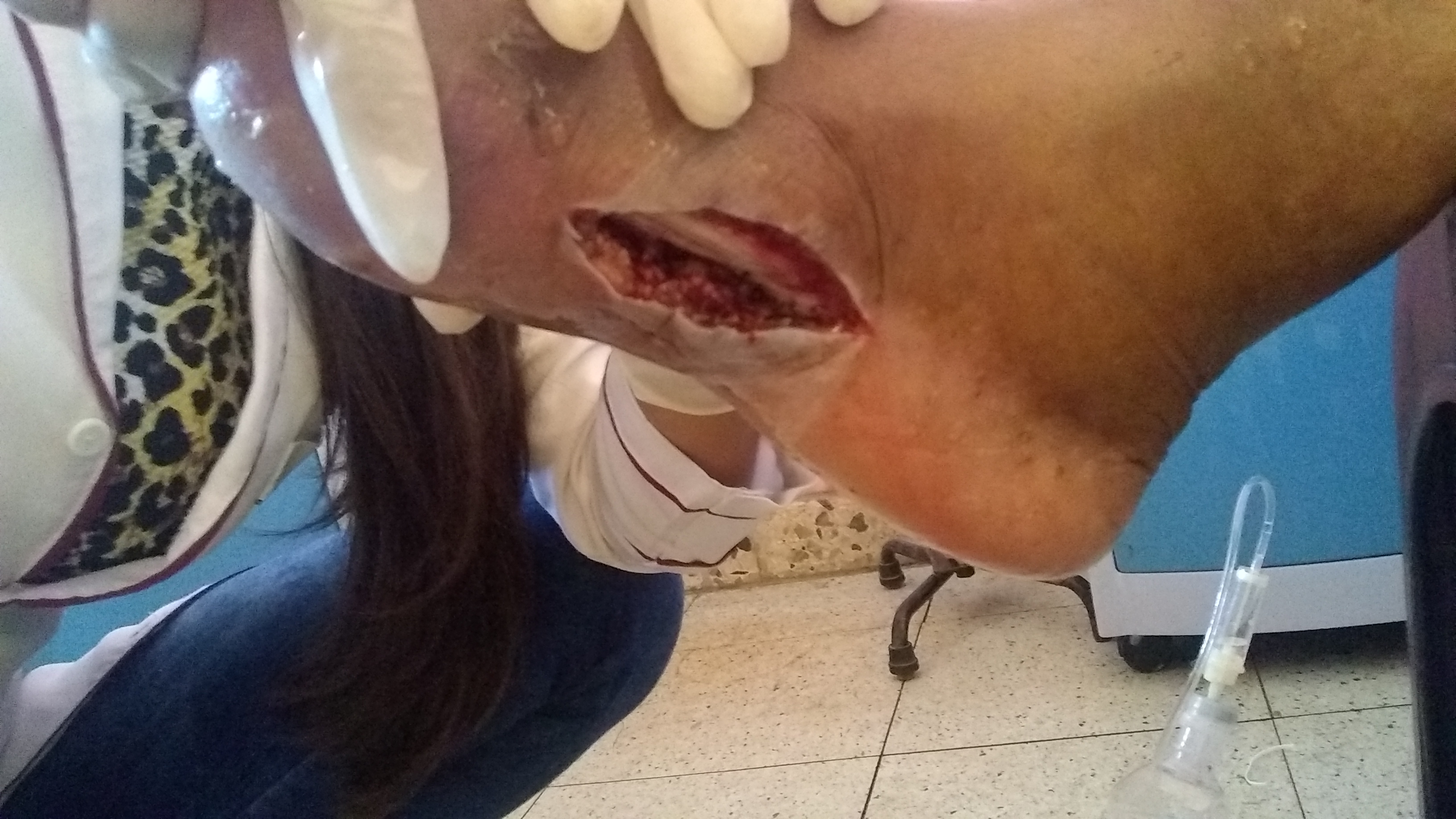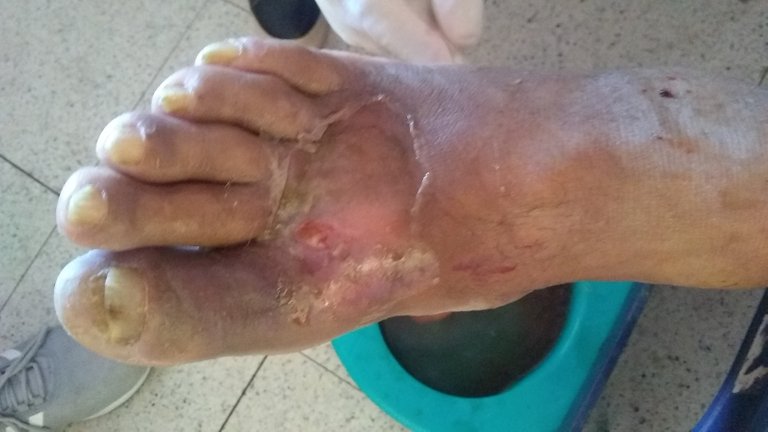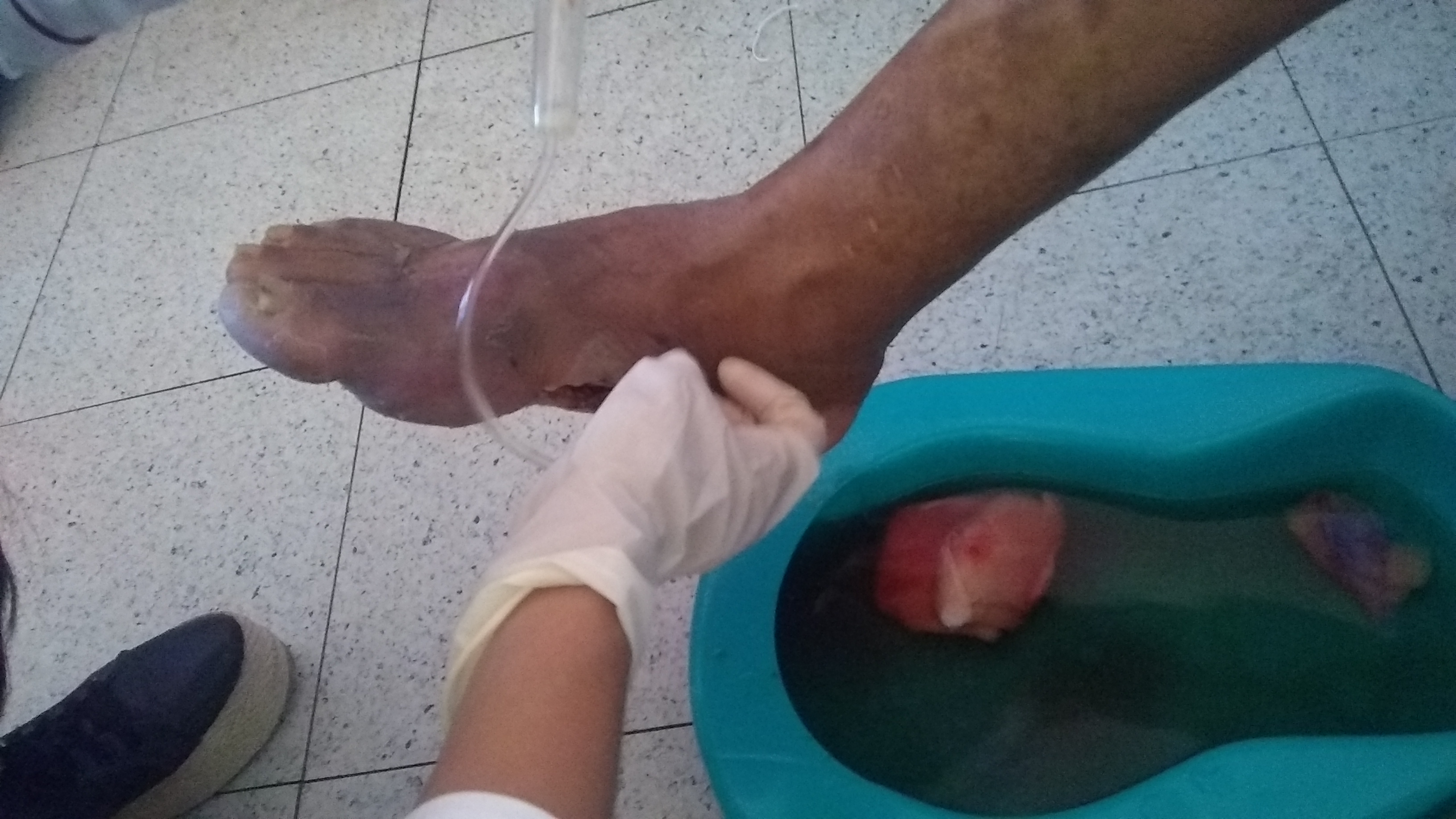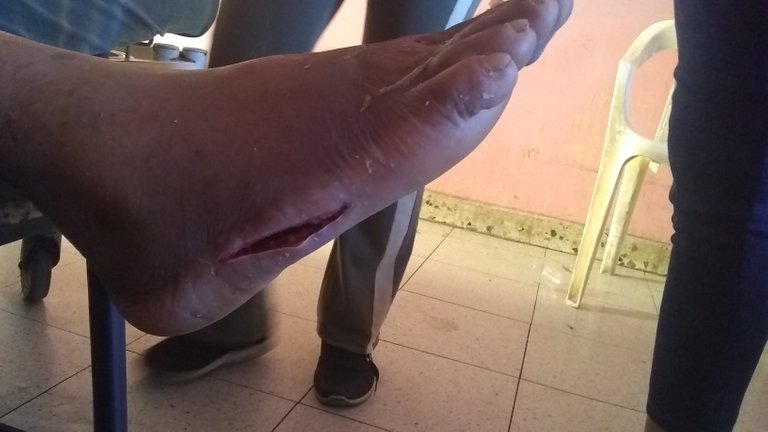 Como se puede observar, estamos frente a un pie diabético grado I en la escala de Wagner, en donde solo hay herida a los laterales de la planta del pie y esta no se encuentra infectada.
As can be seen, we are facing a grade I diabetic foot on the Wagner scale, where there is only a wound on the sides of the sole of the foot and it is not infected.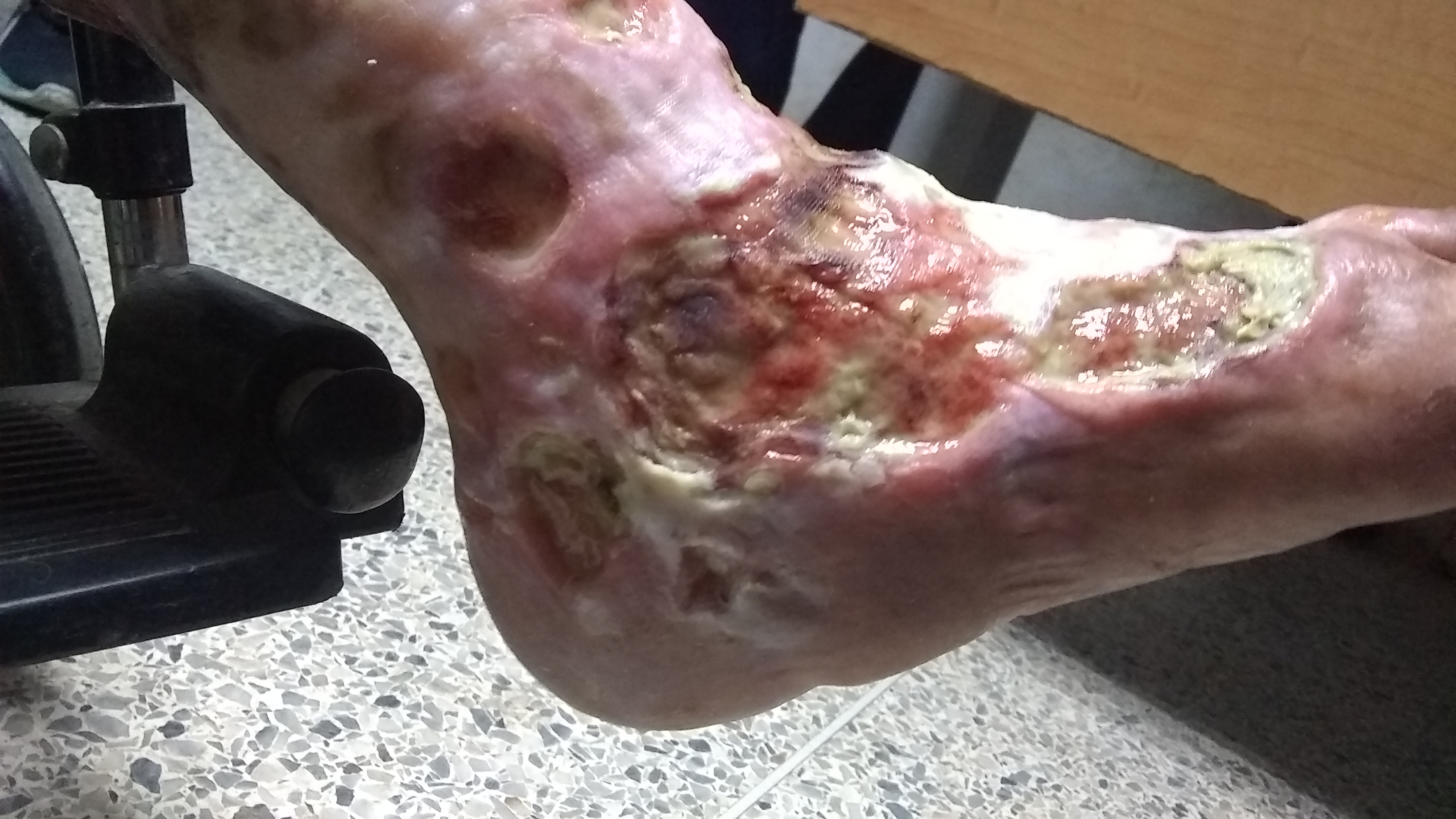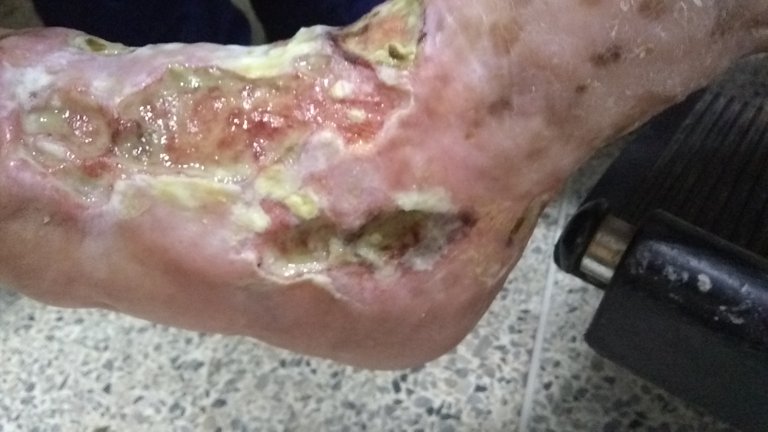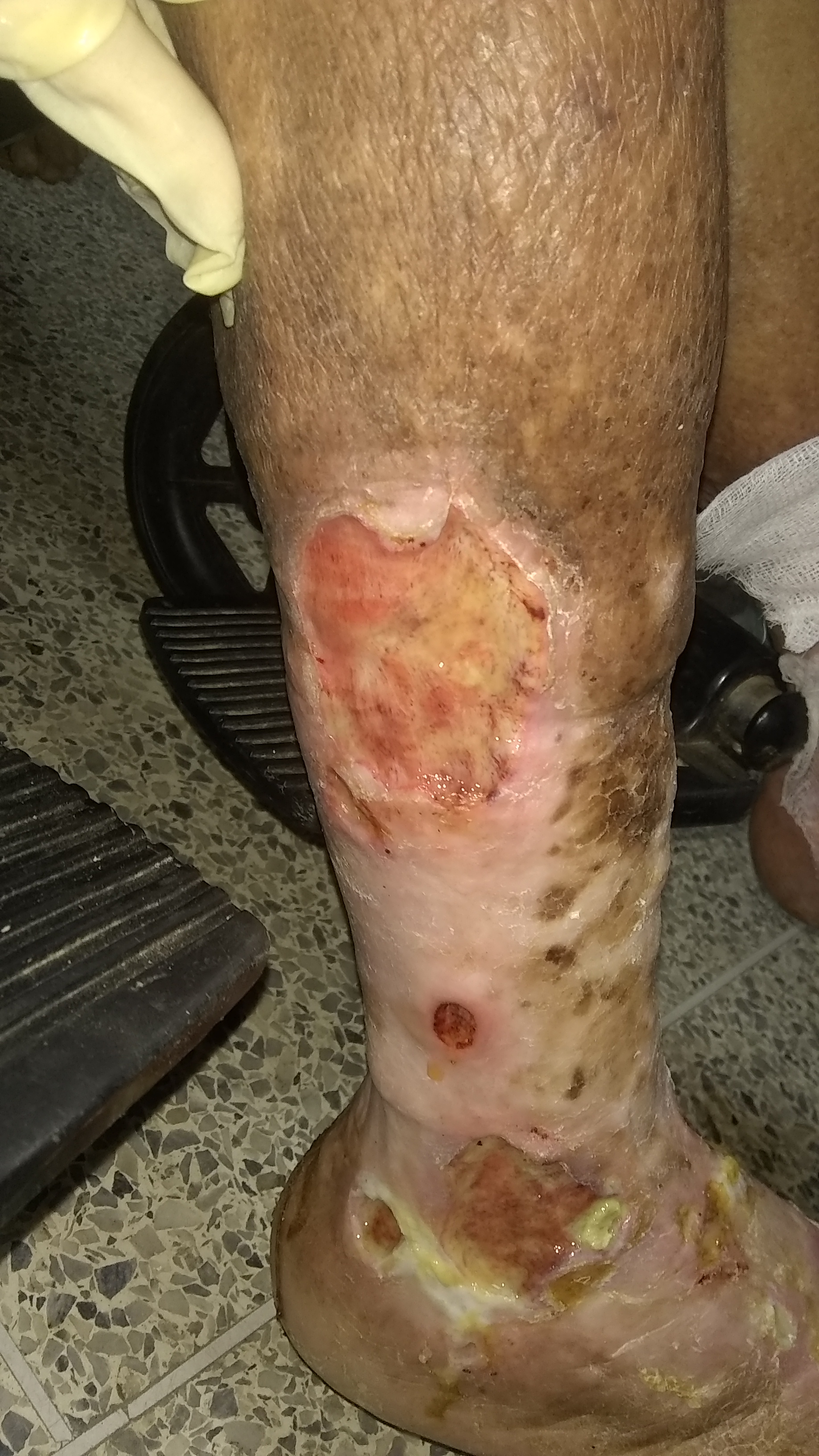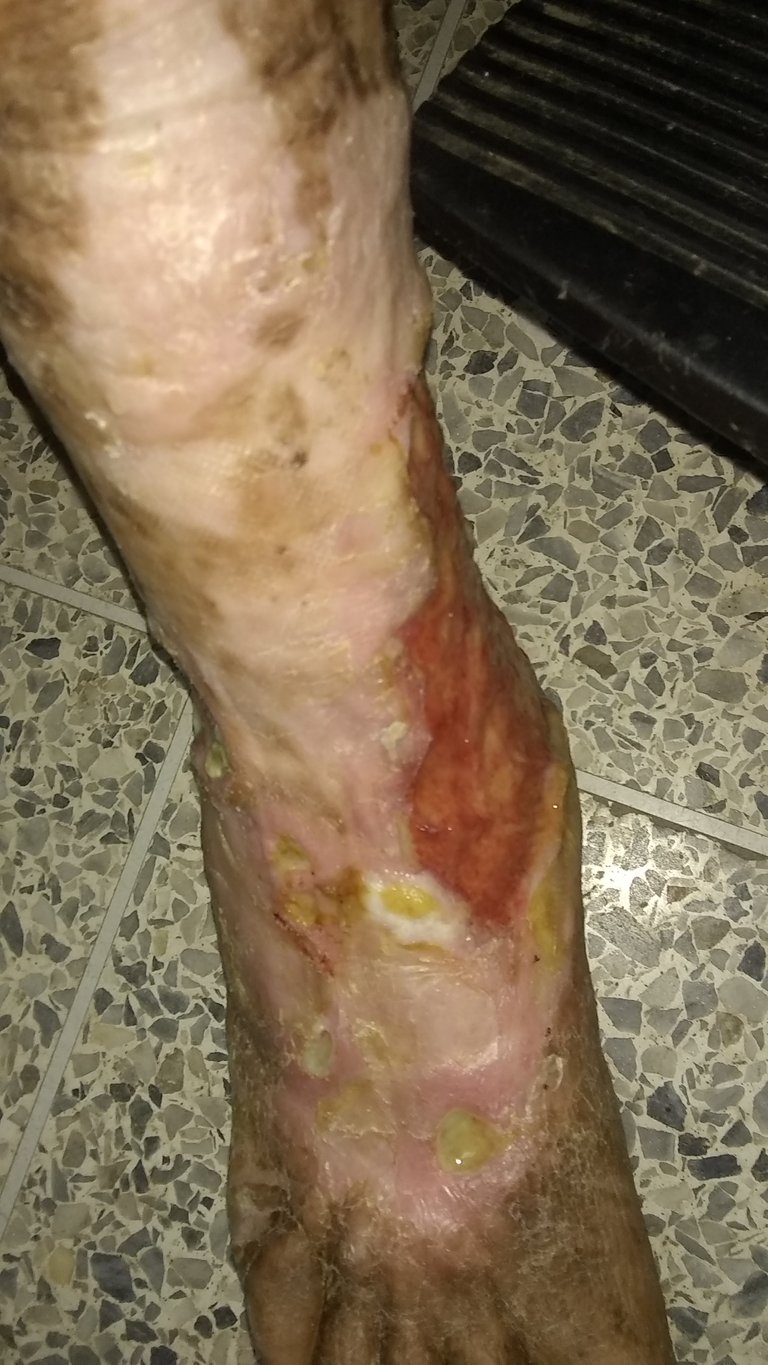 A esta úlcera varicosa se le realizó una limpieza quirúrgica, ya que la paciente refería demasiado dolor como para realizarle la cura directamente en el pabellón de emergencia.
A surgical cleaning was performed on this varicose ulcer, since the patient reported too much pain to cure directly in the emergency ward.
A pesar del alto nivel de contagio que posee el virus COVID-19, tomando las medidas necesarias el hospital puede seguir trabajando de manera normal.
No se debe asistir al hospital de no ser necesario, pues las aglomeraciones pueden causar un mayor número de contagios innecesarios.
Las donaciones de insumos médicos serán bien recibidas en cualquier hospital, pues ahora más que nunca se necesitan.
Despite the high level of infection with the COVID-19 virus, taking the necessary measures, the hospital can continue to work normally.
You should not go to the hospital if not necessary, as crowds can cause a greater number of unnecessary infections.
Donations of medical supplies will be welcome in any hospital, because now more than ever they are needed.
Espero que les haya gustado mi post, me pueden apoyar con su voto y su comentario. Cualquier duda me pueden preguntar, estoy aquí para ayudarlos.
I hope you liked my post, you can support me with your vote and your comment. Any questions you can ask me, I am here to help you.