Quiste sebaceo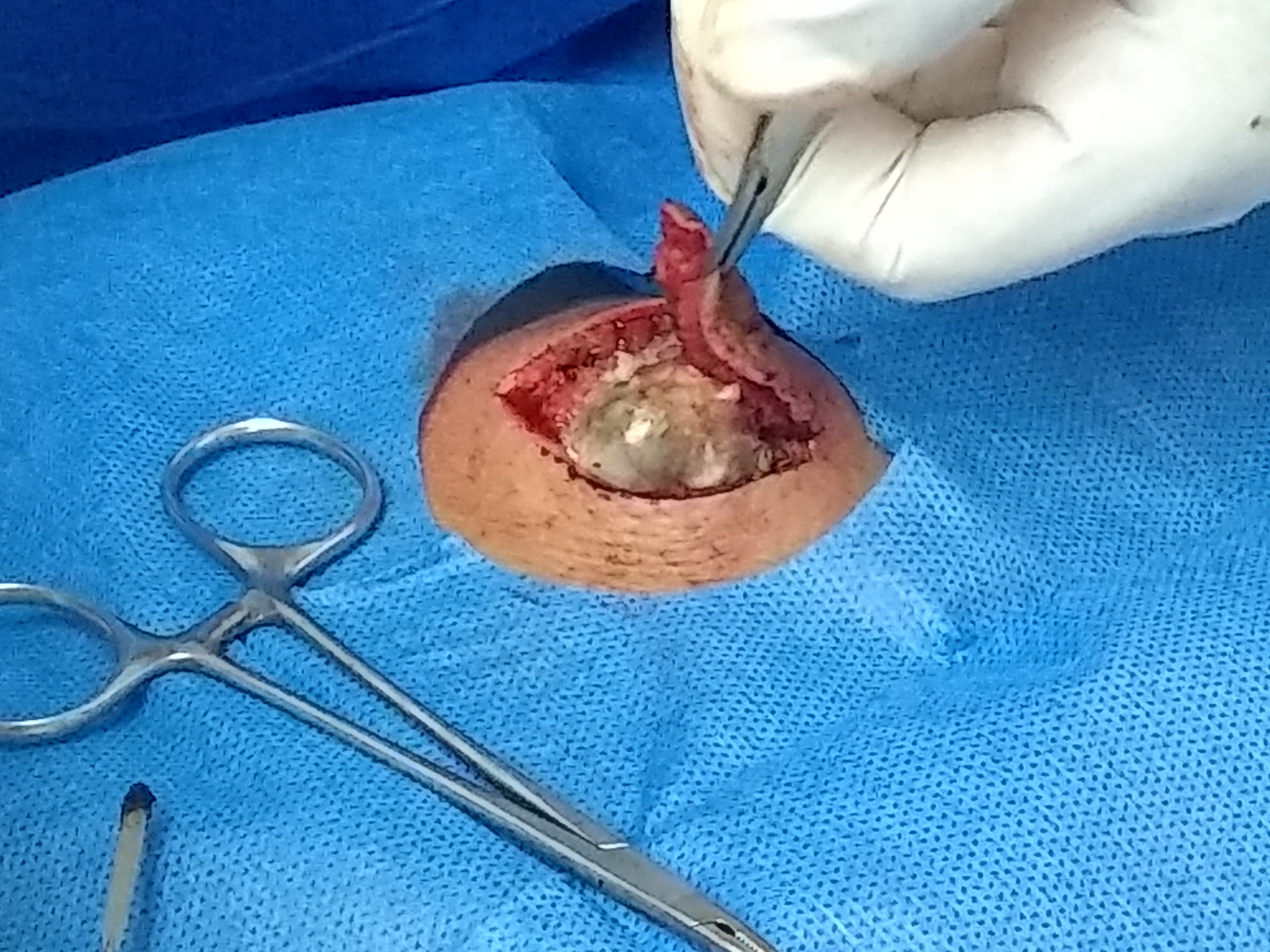 Hola a todos en la comunidad, hoy les hablare acerca de lo divertido que llega a ser entrar a quirofano junto a mis compañeros y nuestro tutor el Dr. Medina (Cirujano General)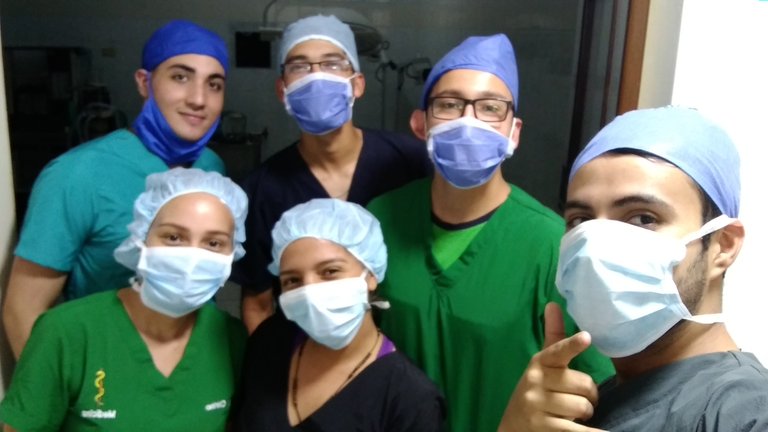 Se trataba de paciente femenina de 37 años de edad, quien acudió al consultorio de nuestro doctor por presentar una protuberancia en la espalda que fue creciendo de manera progresiva, no presentaba dolor ni molestia, pero ella refería que estéticamente no le gustaba por lo que decidió realizar su extirpación.
I decided to give them a story about how much fun it is to enter the operating room with my colleagues and our tutor Dr. Medina (General Surgeon)
She presented herself as a 37-year-old female patient, who came to our doctor's office for presenting a protuberance on her back that grew progressively, had no pain or discomfort, but she reported that aesthetically she did not like what believed he performed his removal.
¿Qué es un quiste sebaceo?
Un quiste sebaceo es una pequeña protuberancia benigna con un crecimiento muy lento y se encuentras por debajo de la piel, estos pueden aparecer como resultado de un traumatismo o la obstrucción de las glándulas sebaceas (Encargadas de sintetizar el sebo que lubrica y protege nuestra piel) ocasionando que se acumule el sebo y posterior empiece su crecimiento.
Los quistes sebaceos no producen dolor, y es importante aclarar que son benignos, esto quiere decir que no son cancerígenos, suelen aparecer en el tronco, cuello y cara.
What is a sebaceous cyst?
A sebaceous cyst is a small benign protuberance with a very slow growth and they are found under the skin, these can appear as a result of trauma or obstruction of the sebaceous glands (Responsible for synthesizing the sebum that lubricates and protects our skin) causing sebum to accumulate and its growth to begin.
Sebaceous cysts do not cause pain, and it is important to clarify that they are benign, this means that they are not carcinogenic, they usually appear on the trunk, neck and face.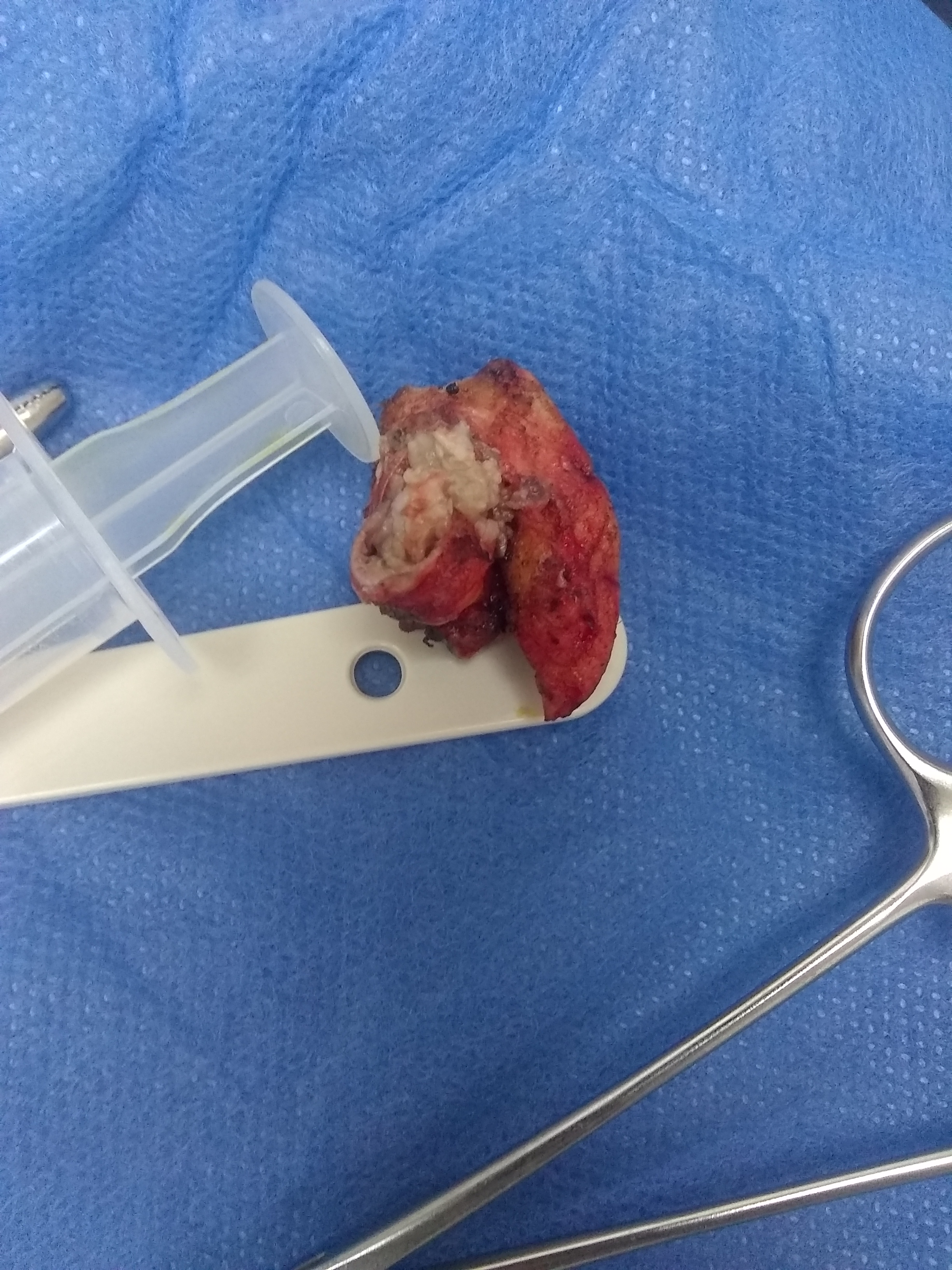 El tratamiento definitivo de los quistes sebaceos es la extirpación de los mismos mediante una cirugía menor con anestesia local, la cual no requiere hospitalización, dicho método no dura mas de 40min (dependiendo del cirujano)
Se realiza una pequeña incisión en donde se ubique el quiste, se procede a su extracción y por ultimo se sutura. Al igual que en otras cirugías menores, los efectos secundarios que podemos conseguir es la formación de cicatrices o hematomas.
Durante el procedimiento, el Dr. Medina nos va explicando todas las técnicas empleadas para una correcta extracción de un quiste. Nos da algunos tips y secretos de cirujano para que la cirugía sea todo un éxito.
The definitive treatment of sebaceous cysts is the removal of them by minor surgery with local anesthesia, which does not require hospitalization, this method does not last more than 40min (depending on the surgeon)
A small incision is made where the cyst is located, it is removed and finally sutured. As in other minor surgeries, the side effects that we can get is the formation of scars or bruises.
During the procedure, Dr. Medina explains to us all the techniques used to correctly remove a cyst. It gives us some tips and secrets of the surgeon so that the surgery is a complete success.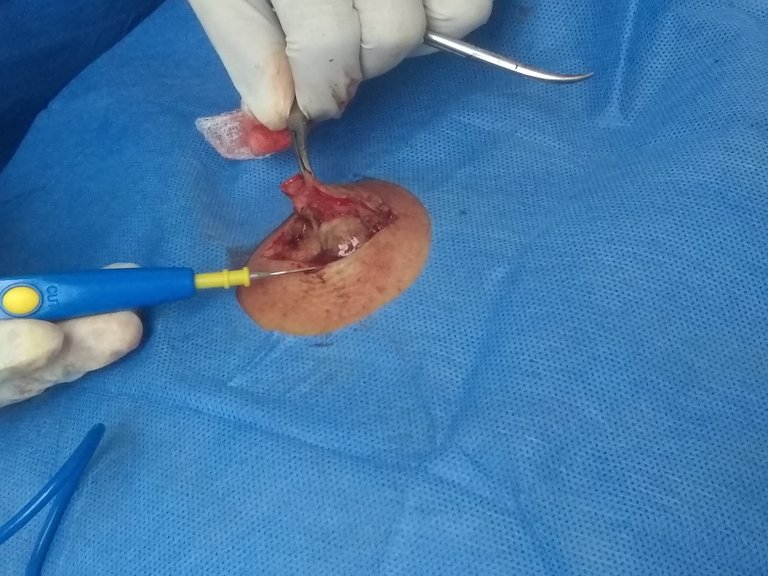 Luego de realizar una primera incisión con un escarpelo, se procede a usar el electrobisturi para cauterizar pequeños vasos y prevenir que sangre
After making a first incision with a scalpel, the electro-scalpel is used to cauterize small vessels and prevent bleeding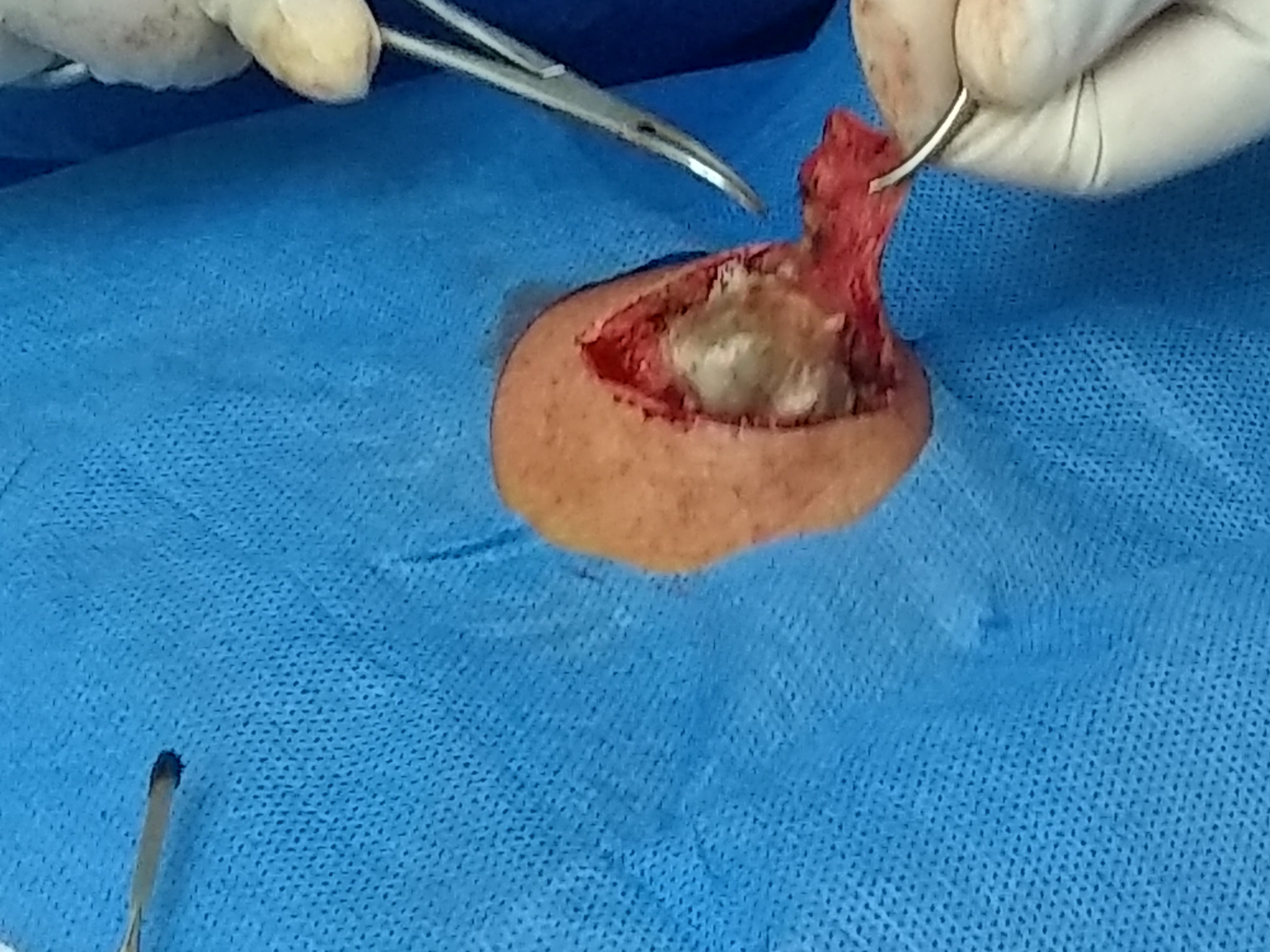 Se abre poco a poco al rededor del quiste para no romperlo, pues, este al ser una acumulación de sebo no es 100% solido
It opens little by little around the cyst so as not to break it, because this being an accumulation of sebum is not 100% solid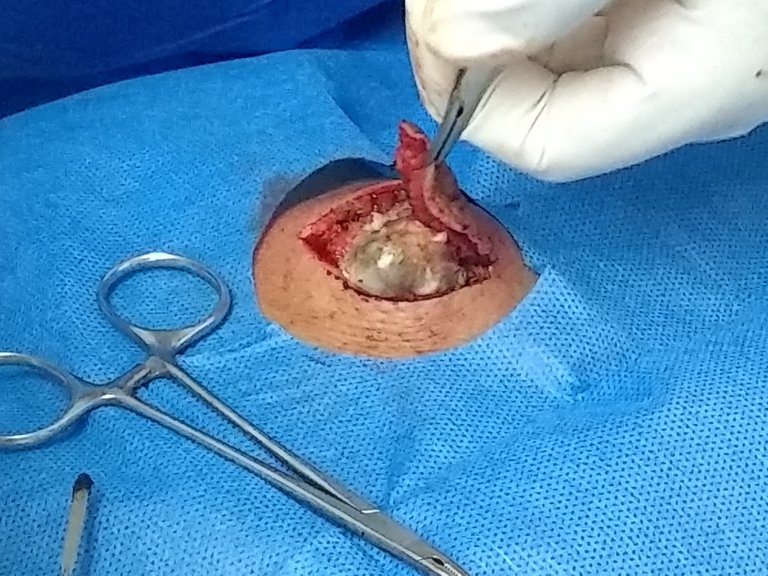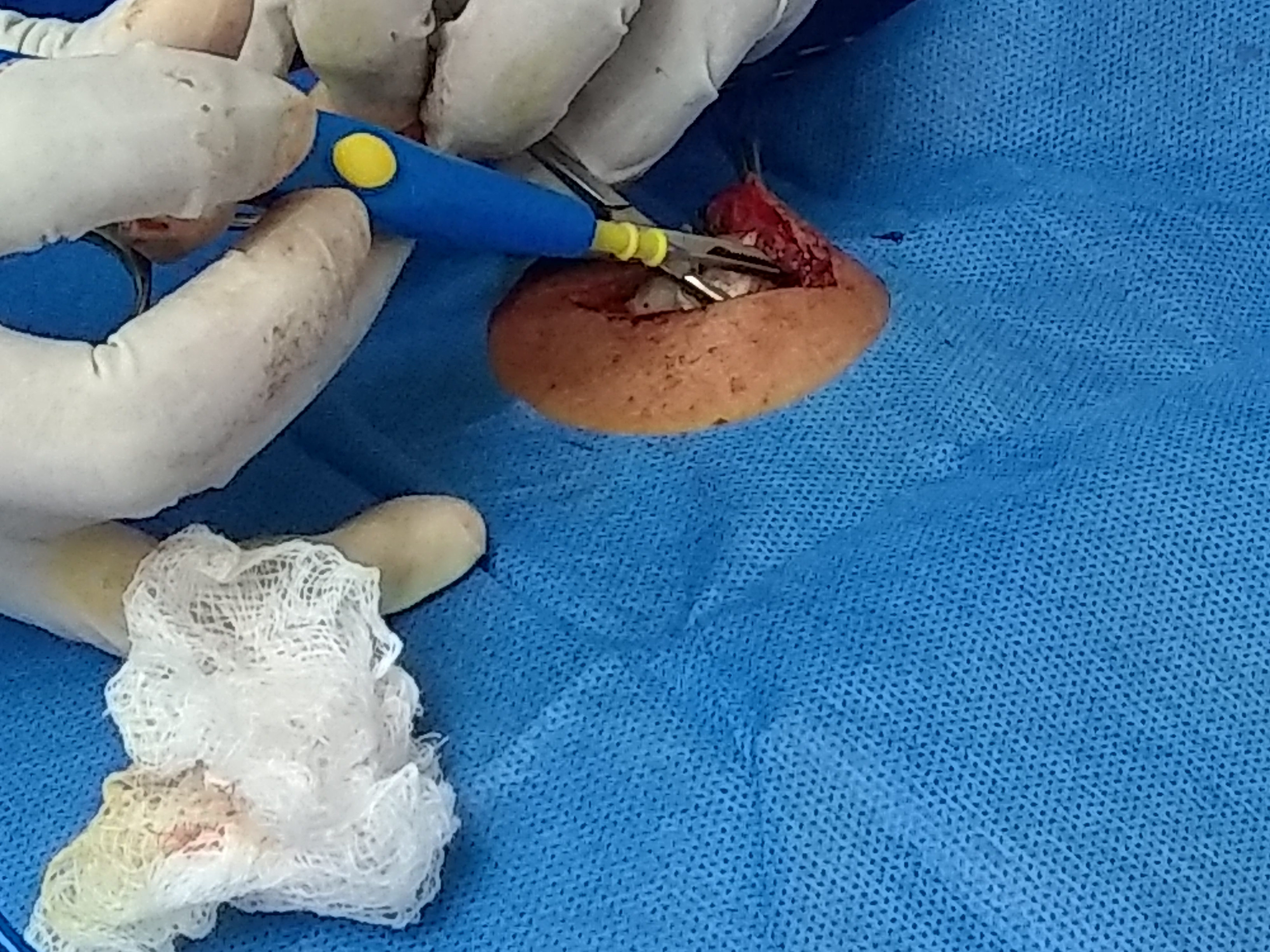 Por ultimo se procede a la extracción del quiste, con ayuda de instrumentos medicos como la tijera metzenbaum y pinzas crile
Finally, the cyst is extracted, with the help of medical instruments such as the metzenbaum scissors and crile forceps.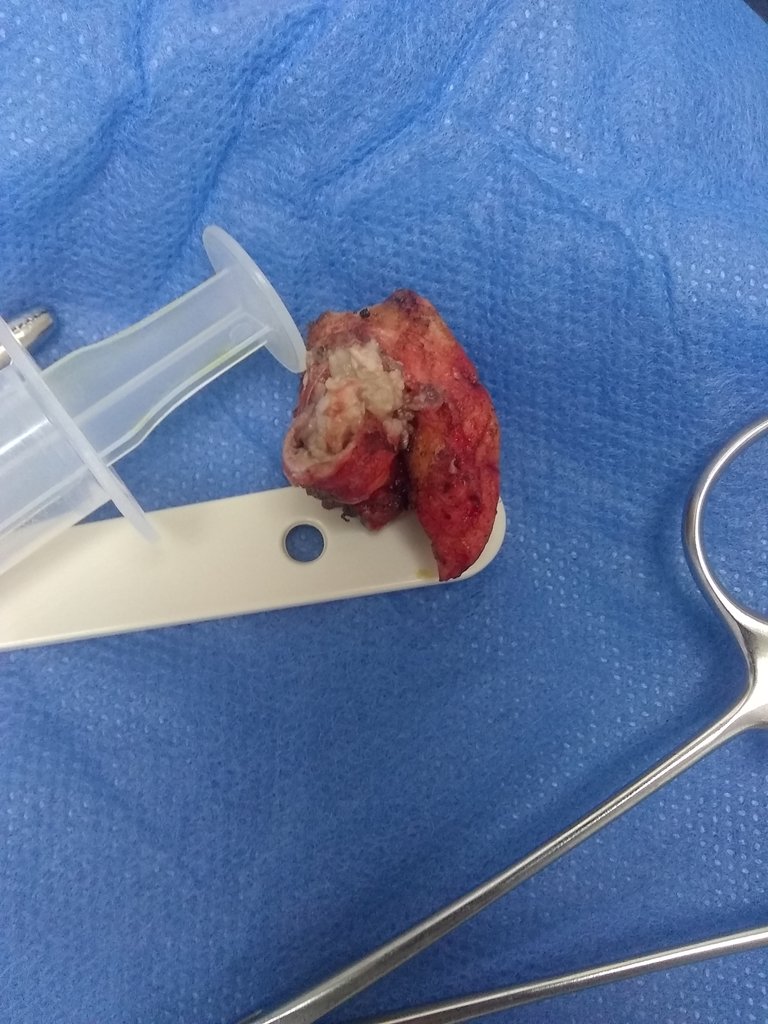 Espero que les haya gustado esta publicación, me pueden apoyar con su voto y su comentario, cualquier duda me pueden preguntar que estoy aquí para ayudarte.