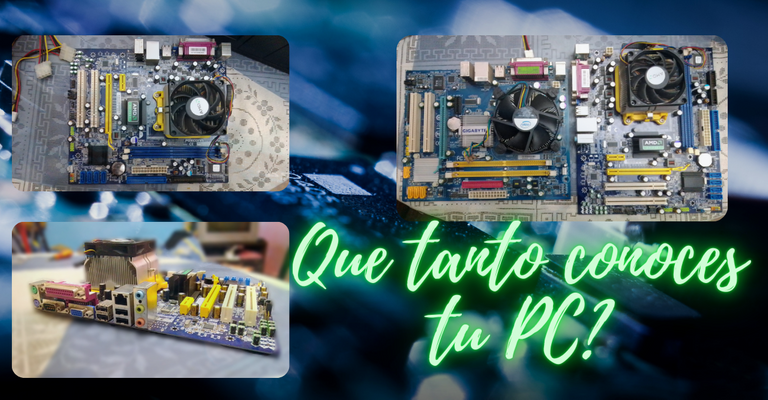 Usas tu computadora diariamente… pero te has preguntado o sabes lo que físicamente la hace funcionar?. En esta ocasión le traigo algunos conceptos de que tiene tu computadora y para que funciona. Además les contare sobre algunos tipos de PC (su hardware) especializados para trabajos específicos y en que componente es mejor invertir al momento de mejorar tu PC.
You use your computer daily ... but have you ever wondered or do you know what physically makes it work? This time I bring you some concepts of what your computer has and what it works for. I will also tell you about some types of PC (its hardware) specialized for specific jobs and in which component it is better to invest when improving your PC.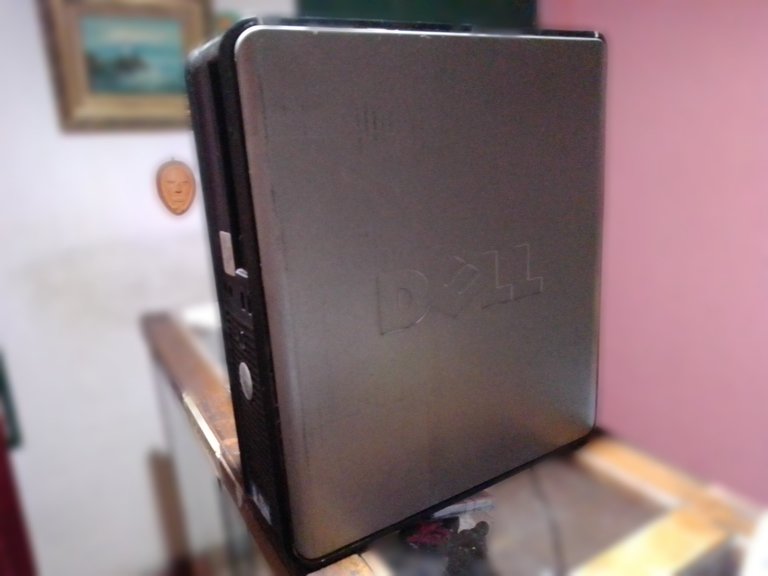 Fuente / Source
Como cualquier electrónico cada componente tiene sus especificaciones, gamas y precios dependiendo del que se quiera, pero en esta ocasión no hablare de eso, ya que me centrare en términos generales de cada componente. Además en los consejos diré cuales son mas importante para algunos trabajos, sin más preámbulos comencemos…
Like any electronic, each component has its specifications, ranges and prices depending on the one you want, but this time I will not talk about that, since I will focus on each component in general terms. Also in the tips I will say which are more important for some jobs, without further ado let's start ...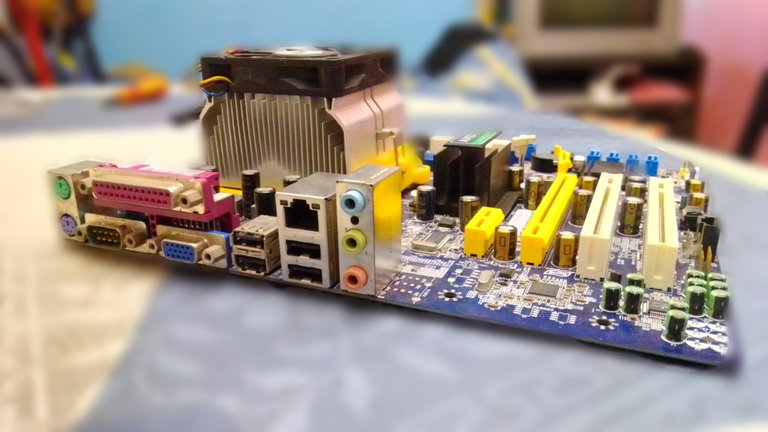 Tarjeta Madre / Motherboard
La tarjeta madre si la comparamos con el cuerpo huma seria como el sistema nervioso central de la computadora es la que se encarga de llevar la información de los diferentes componentes a otros para poder realizar las tareas que se requieran. Estas pueden tener algunas especificaciones adicionales como por ejemplo: como se conecta el almacenamiento ya sea SATA discos duros (tipo HDD o SSD) y/o puertos M.2 (la velocidad de lectura más rápida en la actualidad) en donde se coloca directamente a la tarjeta madre; conexión Wifi y Bluetooth.
The motherboard, if we compare it with the human body, would be like the central nervous system of the computer, which is responsible for carrying the information of the different components to others in order to carry out the tasks that are required. These may have some additional specifications such as: how to connect the storage either SATA hard drives (HDD or SSD type) and / or M.2 ports (currently the fastest reading speed) where it is placed directly to the motherboard; Wifi and Bluetooth connection.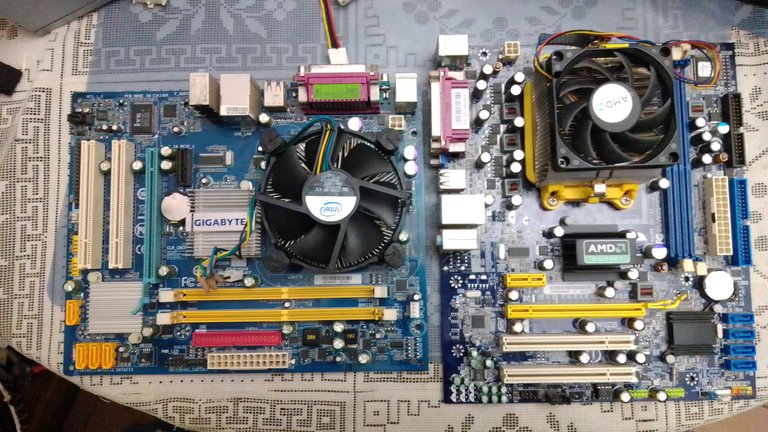 Procesador / CPU
La Unidad de Procesamiento Centras o CPU (por sus siglas en ingles), es el componente que se encarga de interpretar las instrucciones emitidas por el demás hardware haciendo uso de operaciones aritmética y matemáticas. Este podría considerarse la parte lógica del cerebro.
The Centras Processing Unit or CPU (for its acronym in English), is the component that is responsible for interpreting the instructions issued by the other hardware using arithmetic and mathematical operations. This could be considered the logical part of the brain.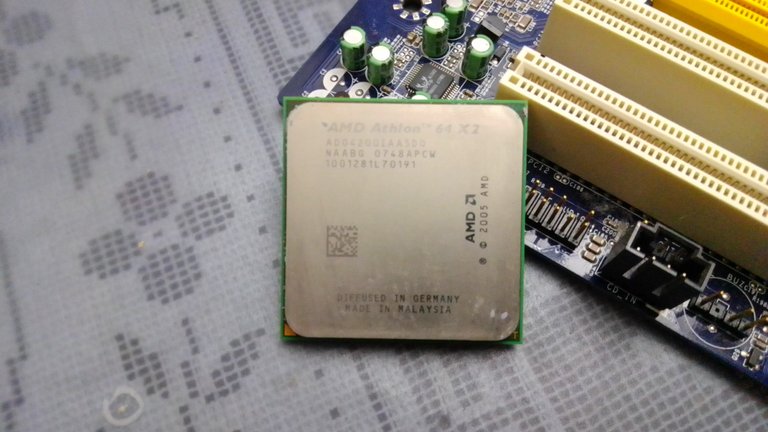 Memoria RAM / Memory
La memoria de acceso aleatorio o mejor conocido como Memoria RAM, como su nombre lo indica es una memoria que se encarga de almacenar de forma temporal datos de los programas utilizados en dicho momento, se podría decir que es con la memoria a corto plazo del ser humano. Para tener un ejemplo de esto, usemos esta página exacta que está usando, mi post abierto a través de un "X" navegador, para mantener las imágenes e interfaz; los datos se mantienen en dicha memoria RAM mientras se mantenga activa, de no ser así se eliminaran.
Random access memory or better known as RAM memory, as its name indicates, is a memory that is responsible for temporarily storing data from the programs used at that time, it could be said that it is with the short-term memory of the being human. To have an example of this, let's use this exact page you are using, my post open through an "X" browser, to keep the images and interface; the data is kept in said RAM memory as long as it is active, otherwise it will be deleted.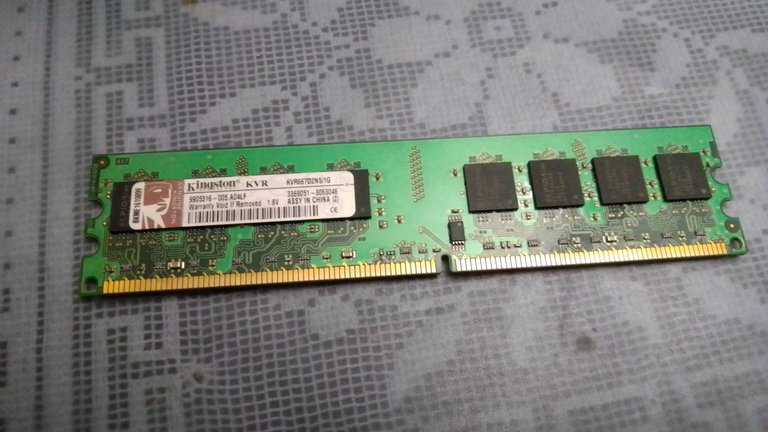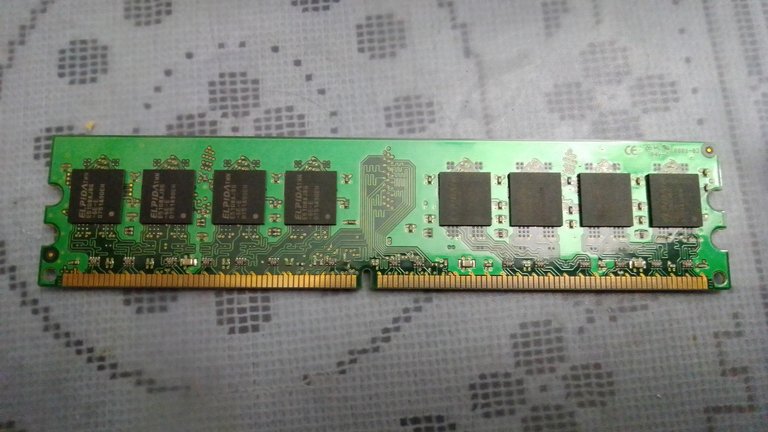 Disco Duro / Storage
El disco Duro es el que se encarga de almacenar datos a largo plazo como por ejemplo: el sistema operativo, los programas instalados, documentos, archivos multimedia y más… se puede considerar la memoria de la computadora. Es el que contiene absolutamente todos los datos que se utilizan al momento de usar la computadora y sus programas. De estos hay de varias capacidades y de velocidad de lectura como lo son los HDD (los más antiguos) y los SSD (los más rápidos actualmente).
The Hard disk is the one that is responsible for storing long-term data such as: the operating system, installed programs, documents, multimedia files and more ... it can be considered the memory of the computer. It is the one that contains absolutely all the data that is used when using the computer and its programs. Of these, there are various capacities and reading speeds such as HDDs (the oldest) and SSDs (currently the fastest).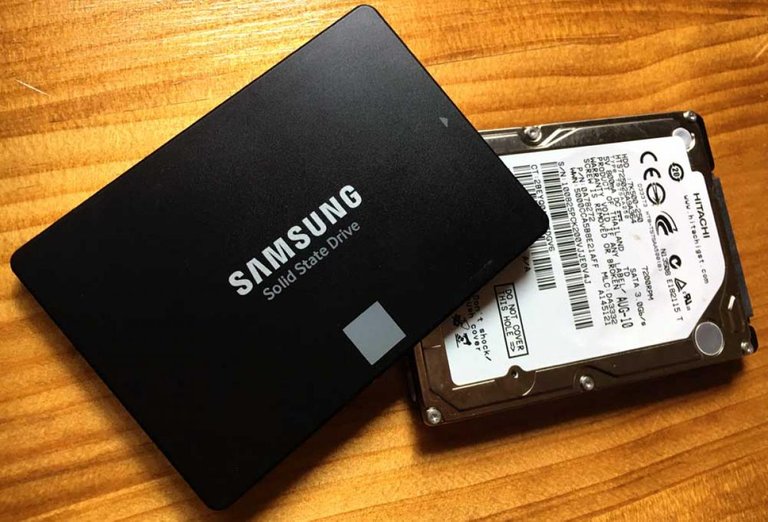 Fuente de Poder / Power Supply
La Fuente de poder es una unidad que se podría decir que es un transformador, es decir, se encarga de adaptar la corriente suministrada de la red eléctrica (110V~220V) a una corriente que soporten los componentes de la computadora (3,3V~12V) para que dichos componentes tengan energía para poder trabajar de manera óptima.
The Power Source is a unit that could be said to be a transformer, that is, it is responsible for adapting the current supplied from the electrical network (110V ~ 220V) to a current that the computer components support (3.3V ~ 12V) so that these components have energy to work optimally.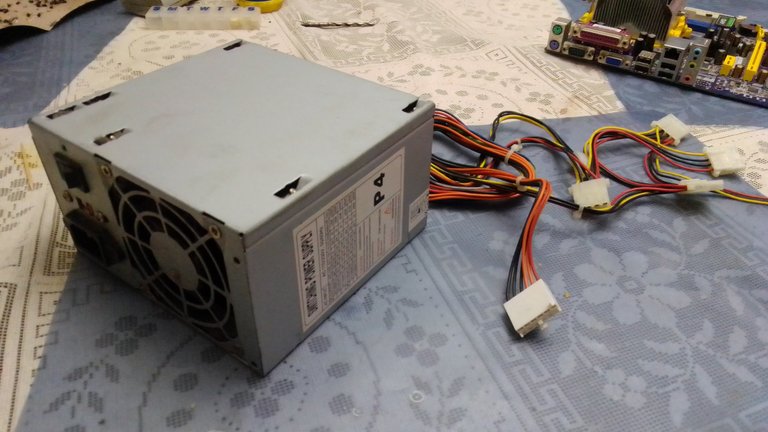 Como un plus se encuentra la tarjeta de video o tarjeta gráfica, está a veces no es esencial, ya que algunos procesadores tiene un área específica para esto, pero al ser la mayoría de corto alcance para algunas tareas demandante, se utiliza la tarjeta de video dedicada, además de ayudar a que el procesador se sobre-exija.
As a plus is the video card or graphics card, it is sometimes not essential, since some processors have a specific area for this, but since most are short-range for some demanding tasks, the video card is used. dedicated, as well as helping the processor to overextend itself.
Tarjeta de Video Dedicada / Dedicated Video Card
La tarjeta de video o tarjeta gráfica es una expansión de la tarjeta madre y del procesador, la cual se encarga de procesar solamente los datos del CPU para transformarlo en información comprensible y visual, la cual es mostrada por el dispositivo de salida (Monitor, Proyector o TV). Se podría considera como un segundo procesador pero este se dedica únicamente al procesamiento de información a datos representativos visualmente (por eso tarjeta dedicada).
The video card or graphic card is an expansion of the motherboard and the processor, which is responsible for processing only the CPU data to transform it into understandable and visual information, which is displayed by the output device (Monitor, Projector or TV). It could be considered as a second processor but this is dedicated solely to the processing of information to visually representative data (therefore dedicated card).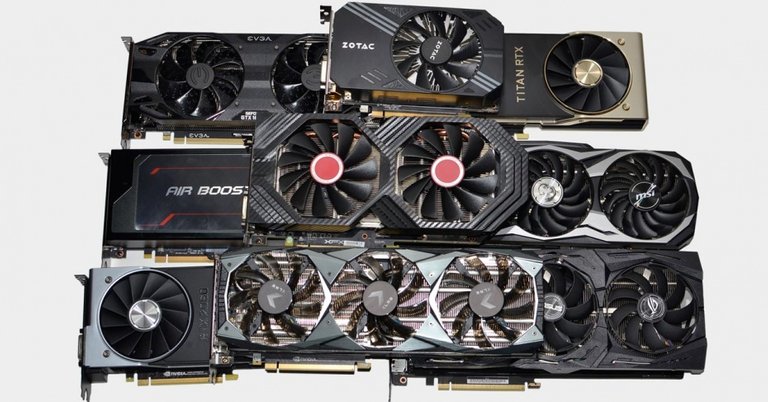 Ahora les contare en que componentes se centran dos trabajos de panera específica y que en cierta forma abarcan a la mayoría de los demás trabajos:
Now I will tell you in which components two specific bread basket jobs are focused and that in a way they encompass most of the other jobs:
Trabajo de oficina común: en este no busca un componente en específico, más que todo se buscan componentes con larga vida útil, ya que en este se dedican más que todo a tareas simples, por lo que los componentes deben tener unas especificaciones suficientes para el trabajo.
Common office work: in this one you do not look for a specific component, more than anything you are looking for components with a long useful life, since in this one they are dedicated more than everything to simple tasks, so the components must have sufficient specifications to the job.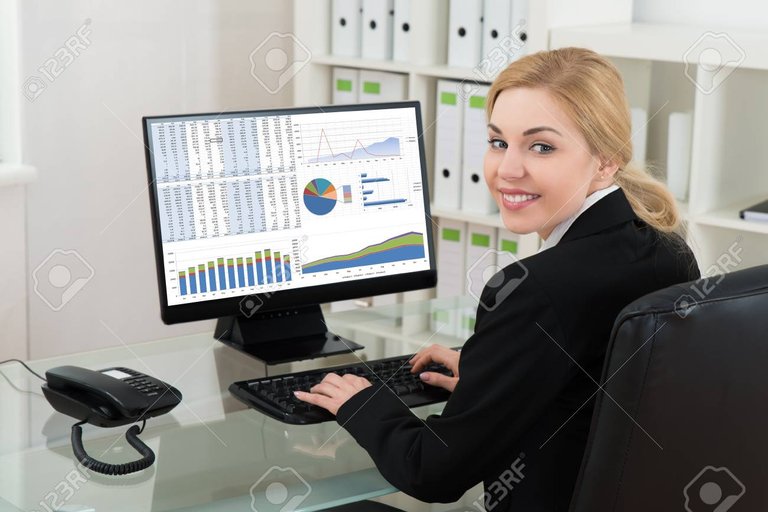 Trabajo de publicista, Diseñador Gráfico o Gamer: en este se enfocan más que todo en lo visual por lo que se busca una Tarjeta dedicada en específica y en base a ella se buscan los demás componente que hagan a una computadora óptima. Además de tener un disco duro (almacenamiento) amplio para guardar los trabajos, proyectos, juegos, entre otros… en algunos casos se usas discos duros extraíbles para algunos archivos.
Work as a publicist, Graphic Designer or Gamer: in this they focus more than everything on the visual, so they look for a specific dedicated Card and based on it they look for the other components that make an optimal computer. In addition to having a large hard drive (storage) to store jobs, projects, games, among others ... in some cases removable hard drives are used for some files.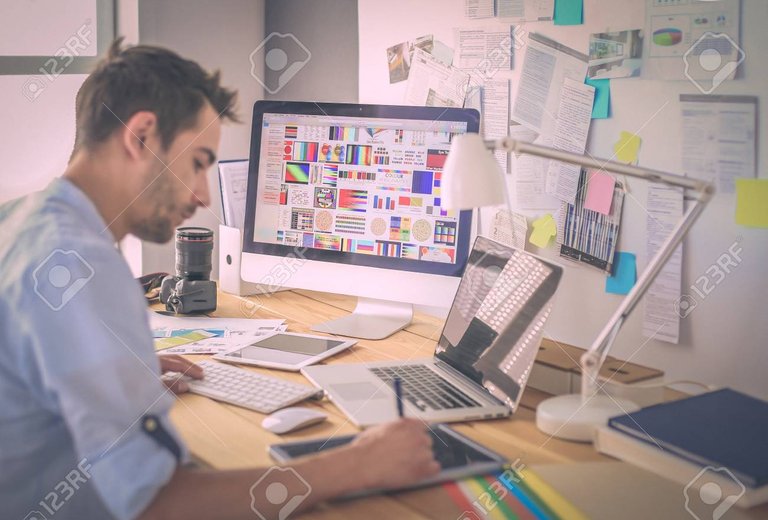 Bueno esto sería todo lo que está en mi conocimiento hasta el momento, si aprendo más cosas al respecto (lo cual si hare) y veo buen apoyo en este post tratare de traer un post dedicado para cada componente. Espero que lo disfrutaran hasta la próxima.
Well this would be all that is in my knowledge so far, if I learn more about it (which I will) and I see good support in this post I will try to bring a dedicated post for each component. I hope you enjoyed it until next time.

Fuentes de Informacion / Information Source
+https://www.xataka.com/basics/memoria-ram-que-sirve-como-mirar-cuanta-tiene-tu-ordenador-movil
Fuentes de Imagenes / Images Source
+https://hardzone.es/2019/04/20/furmark-estabilidad-tarjeta-grafica/
+https://computerhoy.com/reportajes/tecnologia/asi-mejora-pc-viejo-instalar-ssd-247342
+https://es.123rf.com/imagenes-de-archivo/dise%C3%B1ador_grafico.html?imgtype=0&sti=lc58902vte8u0xsstx|&mediapopup=115634688