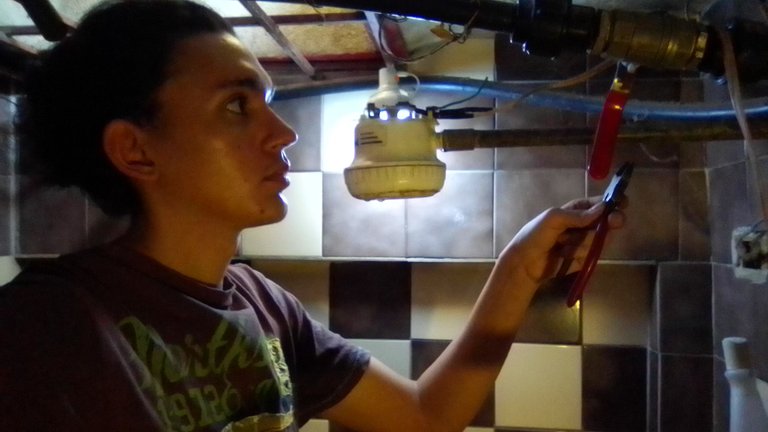 Hola Hiver's, desde hace tiempo el calentador de agua del baño de mi casa ha tenido problemas recurrentes con los cables con los que está conectado, se tuestan y se producen cortos cada cierto tiempo, pero siempre es con un cable medio usado, por lo que en esta ocasión se volvió a dañar y me decidí a cambiarlo pero de una forma diferente.
Hello Hiver's, for a long time my bathroom water heater in my house has had recurring problems with the cables with which it is connected, they get toasted and short from time to time, but it is always with a half used cable, so This time it was damaged again and I decided to change it but in a different way.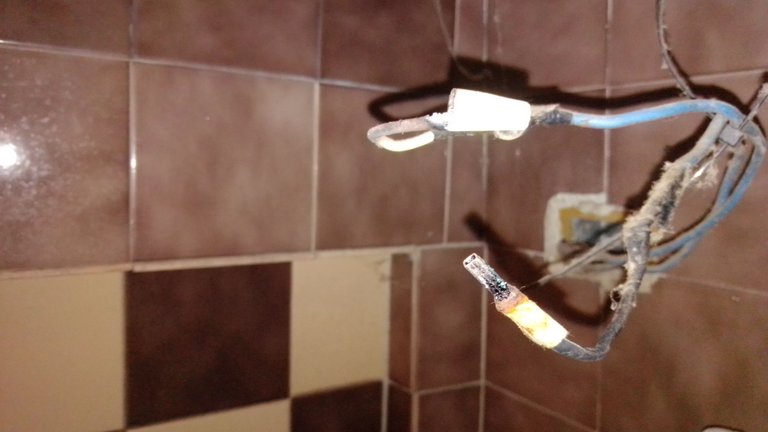 Las conexiones que tienen el cortocircuito
Comencé cortando la corriente del calentador para no electrocutarme, ya que pese a ser una calentador de 110V al hacerlo mientras el piso estaba mojado no me pareció muy buena idea y no iba a correr el riesgo. Me dispuse a desconecta la "conexión" o lo que quedaba de ella ya que en el empalme se tostó y produjo el corto y desenrosque el calentador para poder trabajar en una mesa para poder trabajar mejor.
I started by cutting off the power to the heater so as not to get electrocuted, since despite being a 110V heater when doing it while the floor was wet it didn't seem like a very good idea and I wasn't going to take the risk. I was about to disconnect the "connection" or what was left of it since in the splice it was toasted and produced the short and unscrewed the heater to be able to work on a table to be able to work better.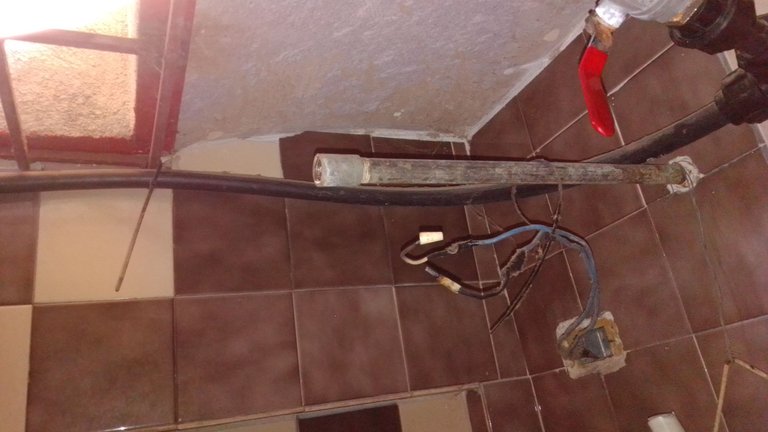 Limpie los cables del calentador de lo quemado y restos de cinta aislante que se tostó en el proceso, utilice un pedazo de cable para 110V una cierta extensión y que los cables no quedaran muy "tirados". Le saque el alambre a los cable, pero deje el aislante del propio cable ya que con ese iba a cubrir el empalme de los cables y darle un mejor aislamiento, ya que al parecer, uno de los motivos del que se produjera el corto diría que fue porque al no estar el empalme lo suficiente mente cubierto le entro humedad del propio calentador y eso hacía que se acumulara el agua y causara el corto circuito.
Clean the heater wires from the burned and traces of insulating tape that was toasted in the process, use a piece of wire for 110V a certain extension and that the wires are not too "pulled". Remove the wire from the cables, but leave the insulation of the cable itself since with that I was going to cover the joint of the cables and give it better insulation, since apparently, one of the reasons for the shorting would say that It was because as the connection was not covered enough, moisture got in from the heater itself and that caused the water to accumulate and cause the short circuit.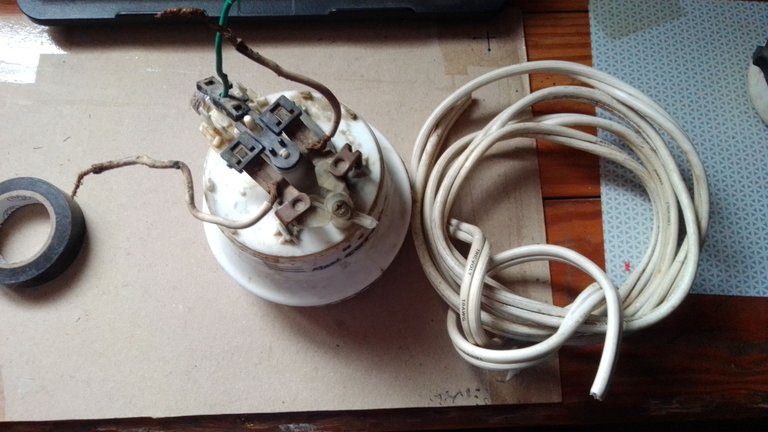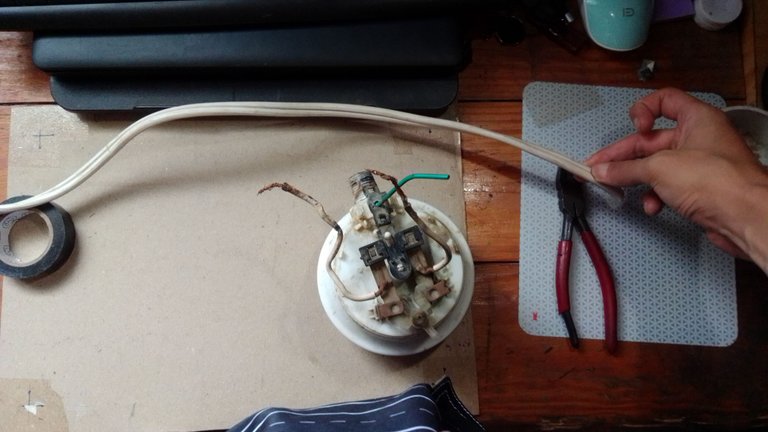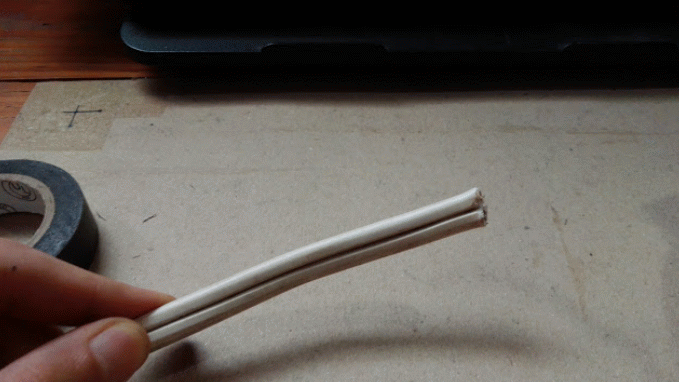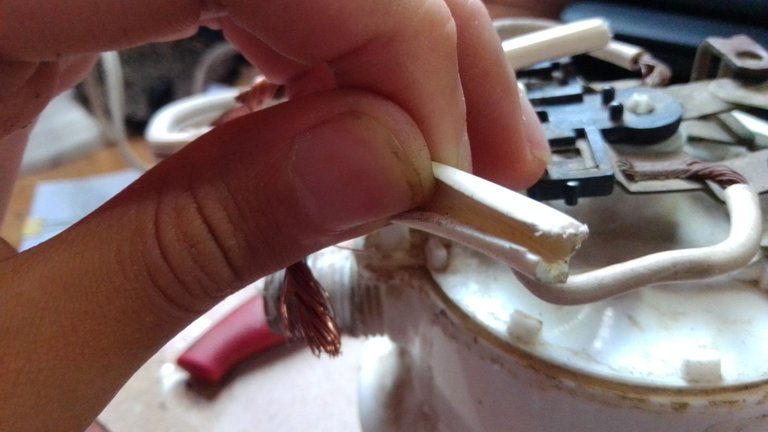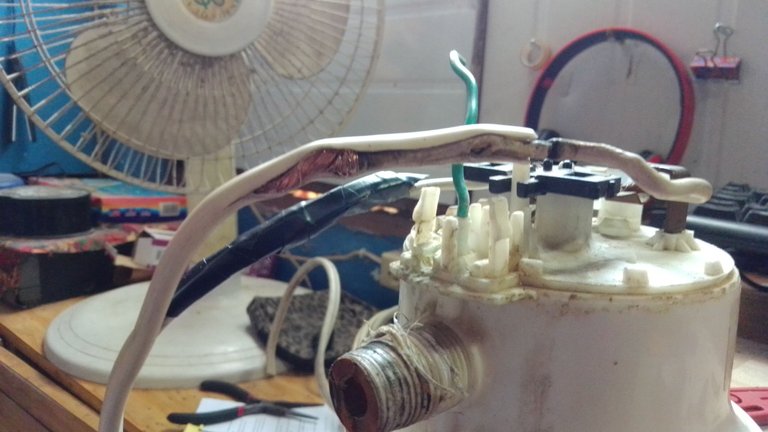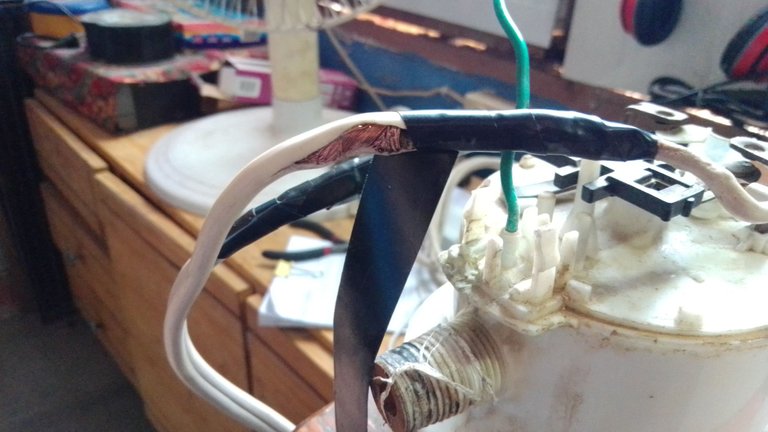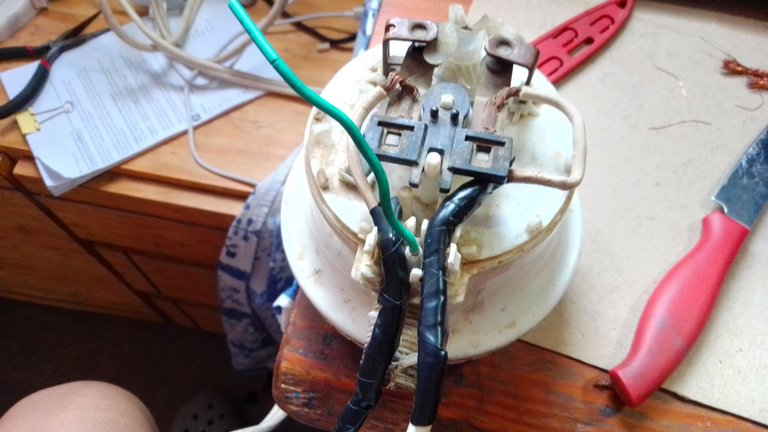 Coloque la conexión que está en el calentador lo más pegada posible y bien aislada para que no tuviera contacto con el vapor cuando está trabajando, me costó un poco el hacer el empalme como quería pero lo logre. Pero resulto que ese cable estaba hecho con aluminio y lo más posible fuese que explotara y lo cambie por un trozo que quedo de un proyecto de mi hermana para el cuarto, el cual si era de cobre completo, aunque tuve que volver a empalmar todo otra ver como ya sabía cómo era lo hice mas rápido.
Place the connection that is in the heater as close as possible and well insulated so that it does not have contact with the steam when it is working, it took me a bit to do the connection as I wanted but I managed to do it. But it turned out that this cable was made with aluminum and as much as possible it would explode and change it for a piece that was left from a project of my sister for the room, which was made of full copper, although I had to re-connect everything else See how I already knew what it was like, I did it faster.
Además, el otro extremo lo coloque de tal forma de que se conectara al cable de la corriente (limpiándolo como lo hice con el otro) lo más pegado posible a la pared, puede que me haya pasado con la cinta aislante en los empalmes pero al menos así es menos probable que estén expuestos. Comprobé que estuviera bien conectado el calentador a la tubería y que no goteara y al comprobarlo procedí a pasar el breker para ver si funcionara y lo hizo.
In addition, the other end was placed in such a way that it was connected to the power cable (cleaning it as I did with the other) as close as possible to the wall, it may have happened to me with the electrical tape on the joints but when less so they are less likely to be exposed. I checked that the heater was well connected to the pipe and that it did not leak and when I checked I proceeded to pass the breker to see if it worked and it did.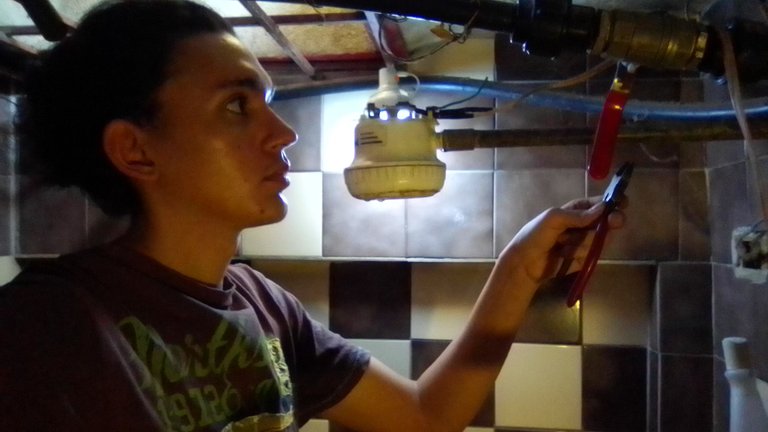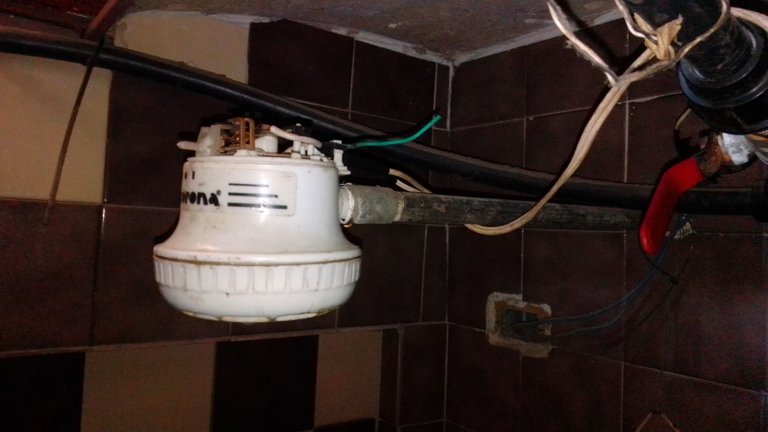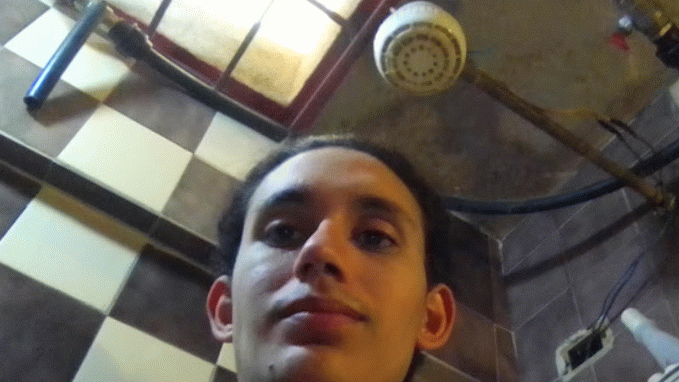 Afortunadamente lo hice a tiempo para que mi hermana pudiera bañarse con agua caliente y pudiera relajarse después de llegar al trabajo. Aunque fue mi primera vez haciendo este tipo de cosas mi familia y yo estamos conformes con lo que hice y espero que dure mucho más que las anteriores veces.
Fortunately I made it in time for my sister to take a hot shower and relax after getting to work. Although it was my first time doing this kind of thing, my family and I are satisfied with what I did and I hope it lasts much longer than the previous times.