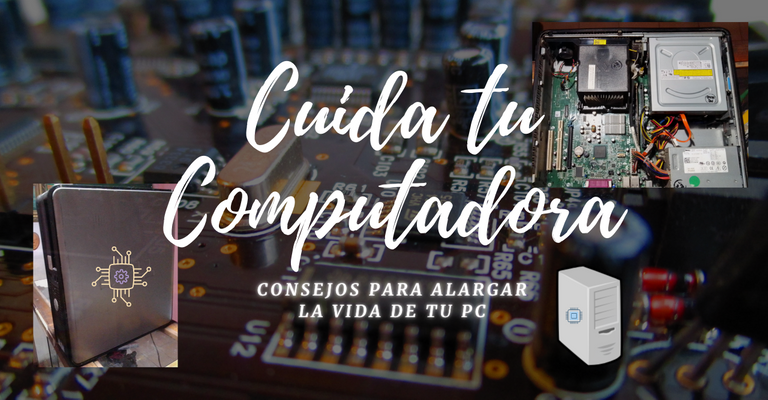 Hola Hiver's, esta vez les traigo algunos consejos sobre el mantenimiento de computadoras (ya que hace poco le hice mantenimiento a la mía y tengo buenas tomas de referencia) y las consideraciones que deben de tener de la regularidad del mantenimiento en mi opinion.
Hi Hiver's, this time I bring you some tips on computer maintenance (since I recently did maintenance on mine, I have good reference shots) and the considerations that they should have regarding the regularity of maintenance in my opinion.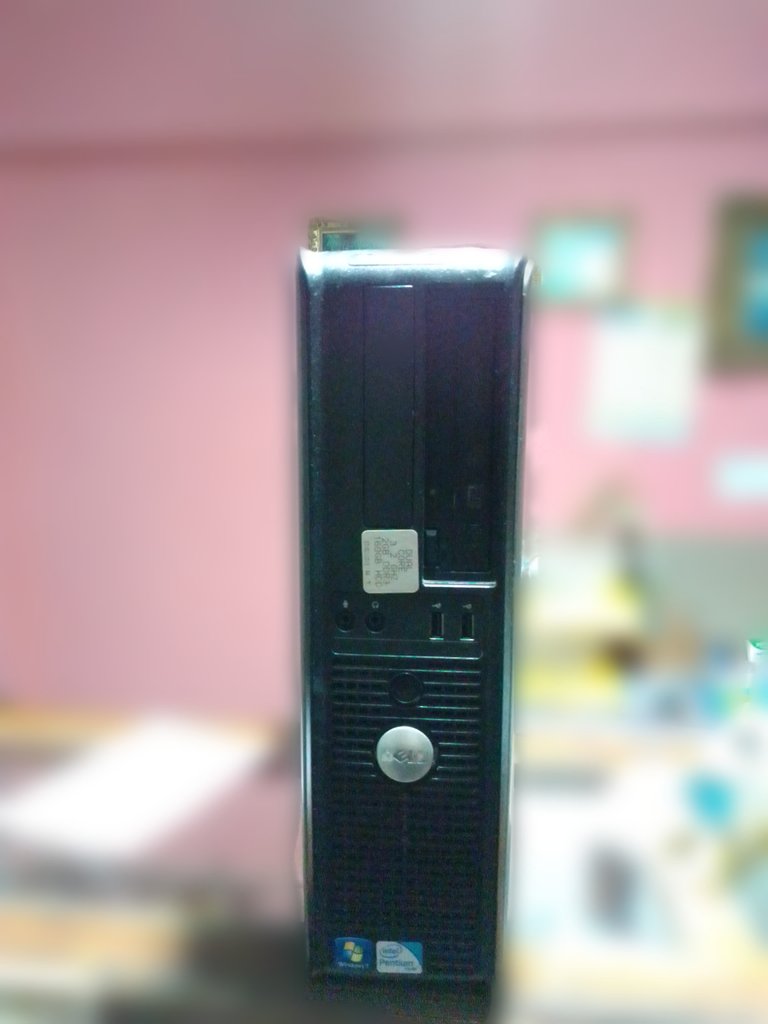 Como cada cierto tiempo hay que hacerle mantenimiento a nuestra computadora para que este en óptimas condiciones, ya que es el computador con el que se trabaja en mi casa, ya que en mi casa se realizan trabajos de computadora (impresiones, transcripciones y algunos trabajos por internet).
As every so often we have to do maintenance to our computer so that it is in optimal conditions, since it is the computer with which one works in my house, since in my house computer works are carried out (printing, transcriptions and some work by Internet).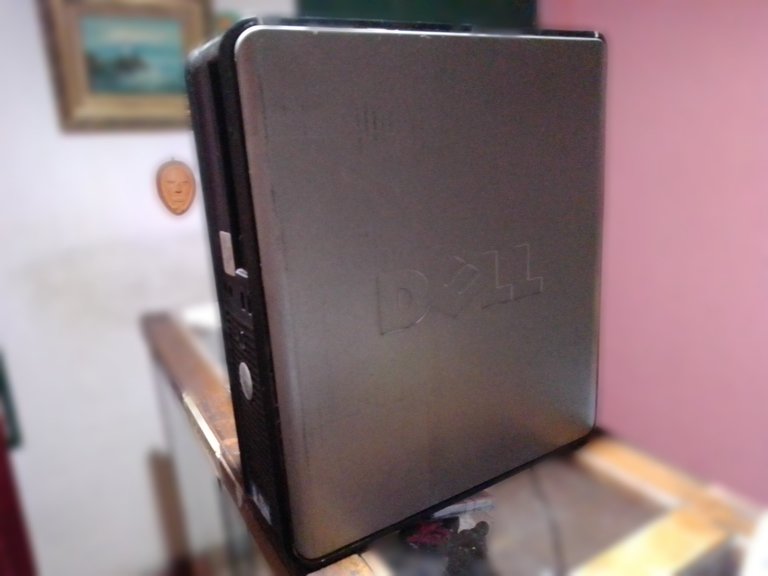 Siempre comienzo con desconectar totalmente el case (apagado por supuesto), la coloco en una superficie estable para que no ocurra algún incidente. La destapo con cuidado para que no le caiga nada encima a los componentes internos.
I always start with completely disconnecting the case (off of course), I place it on a stable surface so that no incident occurs. I uncap it carefully so nothing falls on the internal components.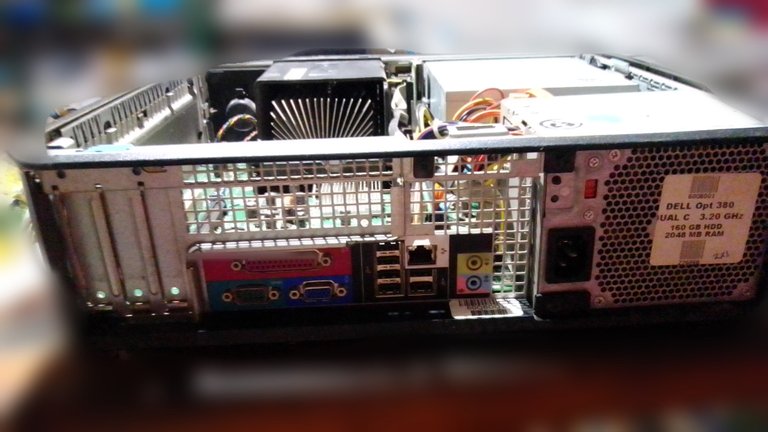 Como es un mantenimiento de rutina en esencia lo que hago es quitarle el polvo con un secador (se puede hacer con un soplador de aire cualquiera), pero en frio para que no comprometa nada de los componentes y con una brocha, ya que como esta en la entrada de mi casa (al lado de la ventana), y como ha mucha brisa se llena constantemente de tierra.
As it is essentially a routine maintenance, what I do is remove the dust with a dryer (it can be done with any air blower), but cold so that it does not compromise any of the components and with a brush, since like this at the entrance of my house (next to the window), and as there is a lot of breeze, it constantly fills with earth.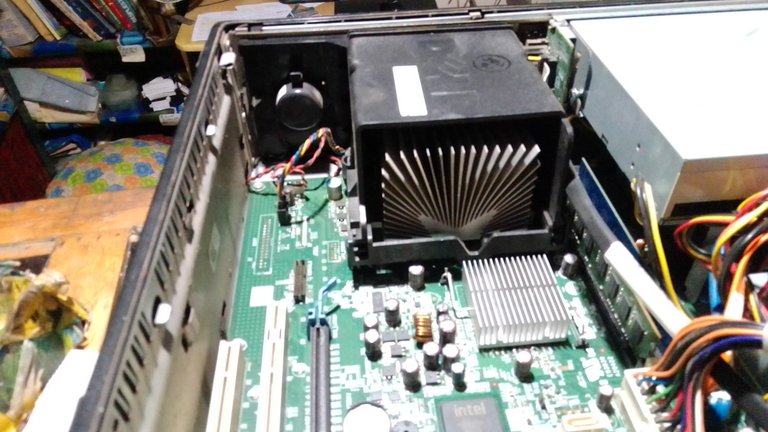 Ahora empezare con algunos consejos que deben de tener en consideración de cuando y como deben de hacerlo, ya que tengo ya varios años que lo hago yo mismo. Empecemos:
Now I will start with some tips that you should take into account when and how you should do it, since I have been doing it myself for several years. Let us begin: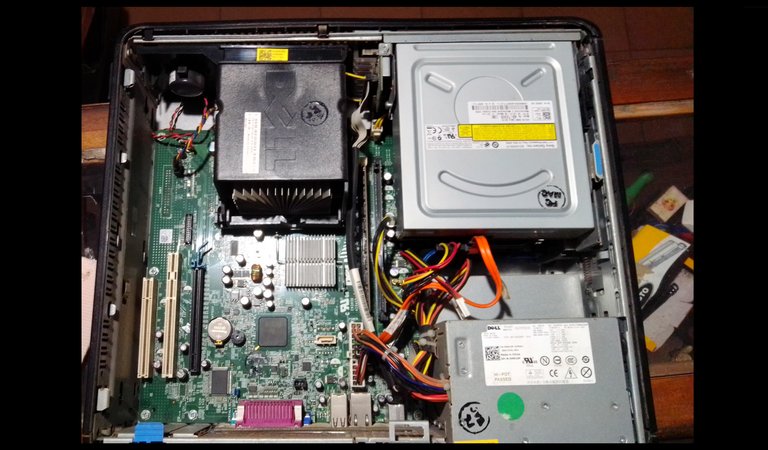 No tenerle miedo a hacer este tipo de mantenimientos, aunque parezcan abrumadores, en algunos casos lo es, si se toma con calma y si pueden tomarle foto a "como" y "donde" estaba conectado cada cosa se hace mucho más fácil si es tu primera vez haciéndolo.
Do not be afraid to do this type of maintenance, even if they seem overwhelming, in some cases it is, if you take it easy and if you can take a picture of "how" and "where" everything was connected. makes it much easier if it is your first time doing it.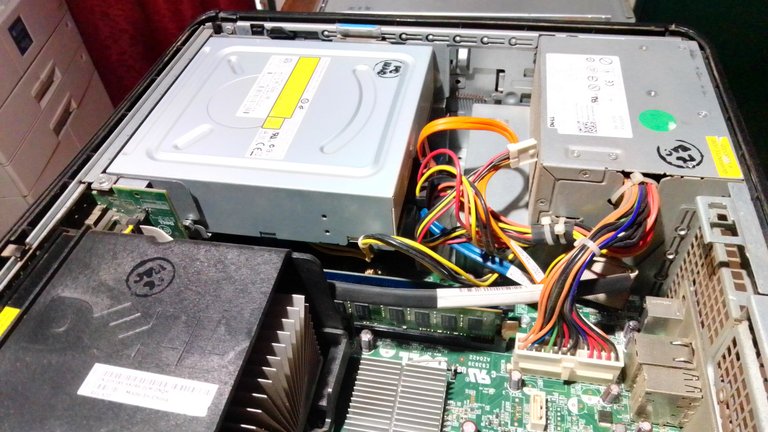 Cuidado si se va a limpiar el procesador, ya que si se desconecta el ventilador que tiene el disipador pegado encima del procesador este lleva una pasta térmica que ayuda a bajar la temperatura del mismo, si lo van a limpiar deben de tener en cuenta que debe de aplicarle otra pasta térmica ya que es de un solo uso, porque si no el procesador se sobrecalentara y la computadora se apagara al poco rato de haberla encendido.
Be careful if the processor is going to be cleaned, because if the fan that has the heatsink stuck on top of the processor is disconnected, it carries a thermal paste that helps lower its temperature, if it is going to be cleaned They should bear in mind that you must apply another thermal paste since it is for single use, otherwise the processor will overheat and the computer will shut down shortly after turning it on.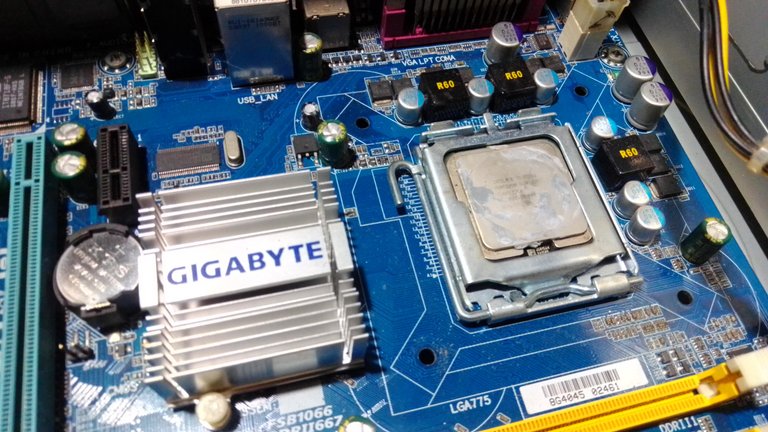 Como un plus si no esta tan sucio por los lados del procesador no lo saquen, ya que los pines que tiene son delicados. En caso de que lo requiera recordar bien (o mejor tomen una foto) como estaba puesto ya que entra de una sola forma.
As a plus if it is not so dirty on the sides of the processor do not remove it, since the pins it has are delicate. In case you require it, remember well (or better take a photo) as it was put since it enters only one way.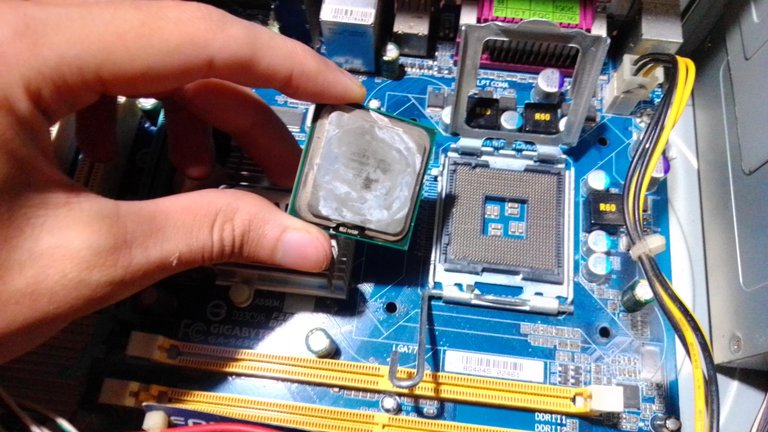 Revisar que todo este correctamente conectado antes de encender el equipo, esto comúnmente pasa y al no prender la computadora nos desesperamos, esto se debe de hacer con calma, además si le toman las fotos que dije anterior podrán ver con todo encaja perfectamente como estaba originalmente.
Check that everything is correctly connected before turning on the equipment, this commonly happens and by not turning on the computer we despair, this must be done calmly, also if you take the photos that I said above you will be able to see yet it fits perfectly as it was originally.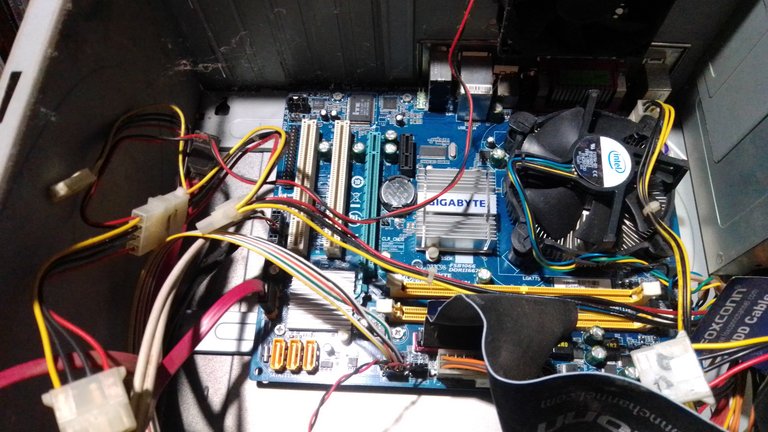 Como un extra no cambien o agreguen un componente sin ver la compatibilidad, hay veces que vemos un componente muy bueno y a excelente precio pero antes ir de lleno a comprarlo debemos ver las especificaciones de nuestro computador ya que puede que por incompatibilidad no funcione o peor aun, que baje el rendimiento que ya tiene.
As an extra, do not change or add a component without seeing the compatibility, there are times that we see a very good component and at an excellent price but before going fully to buy it we must see the specifications of our computer since it may due to incompatibility it does not work or worse, that the performance it already has decreases.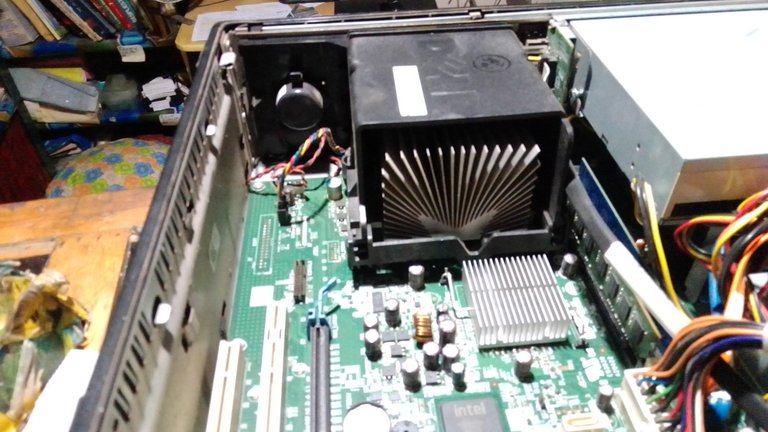 Bueno estos han sido todos los consejos que puedo dar le lo que he aprendido por mi experiencia (de ensayo y error) al hacerle mantenimiento a las computadoras que he tenido, espero que les sea de utilidad hasta el próximo post.
Well these have been all the tips that I can give you, what I have learned from my experience (trial and error) when doing maintenance to the computers I have had, I hope it will be useful until the next post.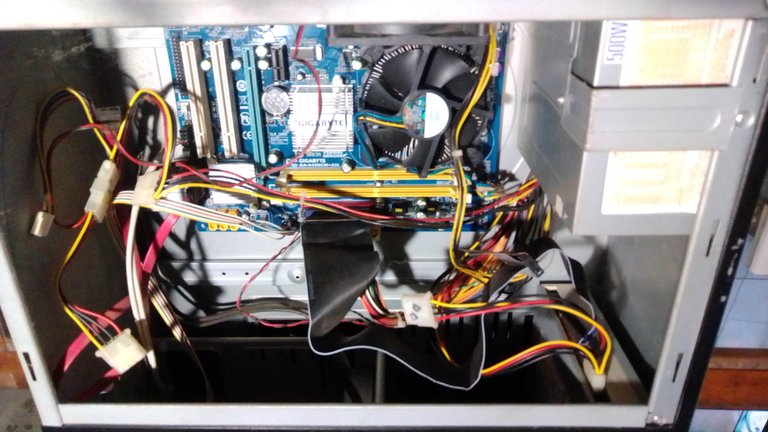 Las Fotos fueron tomadas de mi actual computadora y de la anterior que se daño.
Photos were taken from my current computer and the old one that got damaged.