It's been 3 months since the last time we went to the city (center). Everything that we need for the past months has been delivered to us through errand services that have been increasing in demand since the pandemic began. I guess everyone else also relies on this kind of service to get the supplies they need for their house. In our city, there are more than 10 delivery/errand services that started operating since the lockdown was initiated. Among these companies are 2 multi-national companies (Food Panda & Grab).
I believe that the expansion of delivery services is going to be the start of something innovative. One of these companies will find a way to stand out by developing a new way to provide their services. And in other countries, innovation has begun. Let's look at the advancement that had happened or is happening at the moment: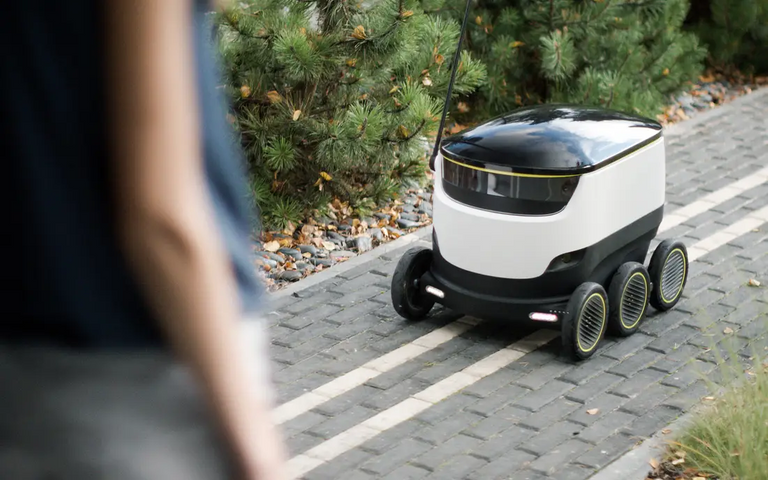 source
DoorDash's #deliveryrobot is designed to make short-distance deliveries of small orders, performing jobs that human delivery personnel doesn't want.
Personally, this robot reminds me of Wal-E since they are very similar in terms of design, especially on the body and wheel design. I can totally understand why this robot was developed, delivery personnel doesn't really deliver at short-distances since it's not worth their time and energy. There's very little commission for this type of delivery jobs. Good thing, this robot doesn't complain about doing this kind of task. Also, the customers will love to have a robot deliver their food especially if they prefer contactless delivery.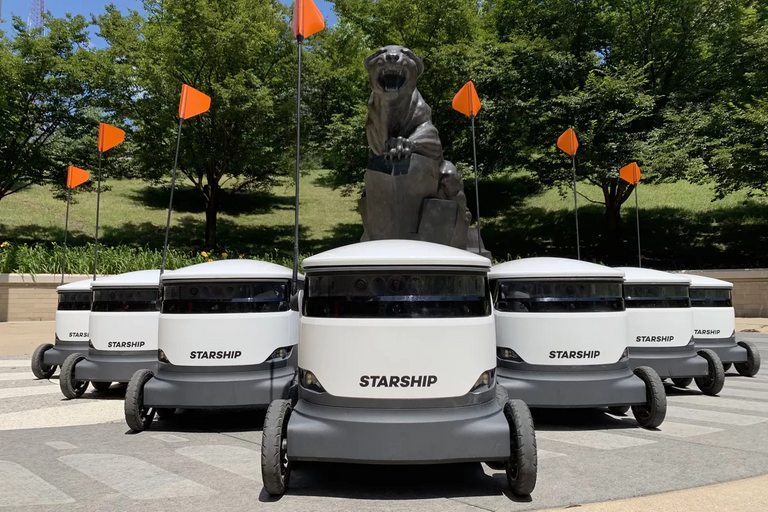 Starship is a company that is developing a way to integrate robot delivery technologies directly to the stores or restaurants to work on local deliveries. Here's what they have to say:
We believe our robots will revolutionize food and package deliveries, offering people convenient new services that improve everyday life.
With a combination of mobile technology, autonomous robots, and partnering with stores and restaurants, we make local delivery faster, smarter and more cost-efficient.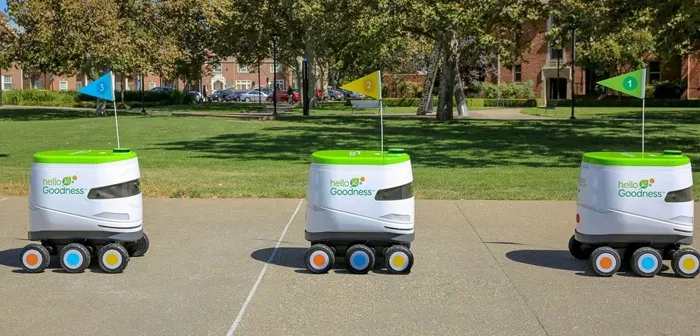 source
Here's a robot delivery that utilizes self-driving technology to perform autonomous delivery. It sounds like Tesla in robot deliveries? Here's what they have to say:
At Robby Technologies, we are developing self-driving technologies to revolutionize how goods are moved around between people and places. Our vision is to improve people's lives through robotics and automation for a more environment-friendly future.
Right now, Robby's Snackbots are scouting the grounds of the University of the Pacific while offering snacks to students. A moving vending machine, how cool!
---
These technologies are pioneering a global innovation that will allow other companies to develop their own version of robot deliveries that will cater to a certain task in a specific location. Who knows, groceries will soon adapt and utilize these robots to deliver goods directly to their customers through these robots. Also, government or private offices will soon utilize these robots to deliver hardcopy documents to their clients so they won't be needing to attend to them and deal with the hassle of processing them personally.
These are just a few options that can be considered in the future of these robot technologies.
We are really at an era of innovation.
---
---