Hello Guys!
Today i would like to write about three most useful online tools and i am sure after reading this blog post you will tell yes these are really useful for all.
Friends! these days we are spending lots of time online such as emailing, sharing audio and video and chatting but many times we need to convert some files format to others, sometimes need to share audio or video, sometimes need to scan the files before opening it. So guys if you use this three online tools then you can complete your work fast mode and those tools are Zamzar, Jotti's and Clyp .
Now i would like to brief all of them one by one..
Zamzar
This online tools has strength to convert files in 1200 different formats such as word to pdf, flv to mp3, MOV to MP4 etc. There is no download option hence you have to work on this website's homepage just upload your file and choose the format in which you want to convert your file then there is download option from where you can download that in your hard drive.You can also avail paid services of it.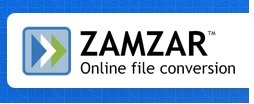 screenshot then edit from
Jotti's malware scan
This online tools helps us to scan file before opening that hence it is very useful. It has one constraint that you can upload only 5 files at a time and that should not be greater than 250 MB. It has paid API there is no limitation. Once again its homepage is the main work area.


screenshot then edit from
Clyp
Share embed and upload audio these are the main function of this online tools. Many times we have to record audio and send it quickly so for that time we need to second third software or apps but this single online tools is enough to record and share audio. You can keep your recorded audio here for 24 hours.


screenshot then edit from
Note : Sign up then use online tools is the best way only if there is option for sign up. Also please visit for more deeply information.
Thanks for concentrating!!
@face2face
#staysafe