Greetings dear friends.
We all know that the development of renewable energy sources is essential to achieve the decarbonization of the electricity system, so the use of wind and solar energy are at the forefront of countless projects that seek to provide clean and sustainable energy to the cities of the future, and just as wind energy took a leap from land to sea to take advantage of offshore winds, photovoltaic technology has not been slow to follow suit, and although it is a technology that is still being tested, several countries have already begun to develop projects of offshore photovoltaic plants.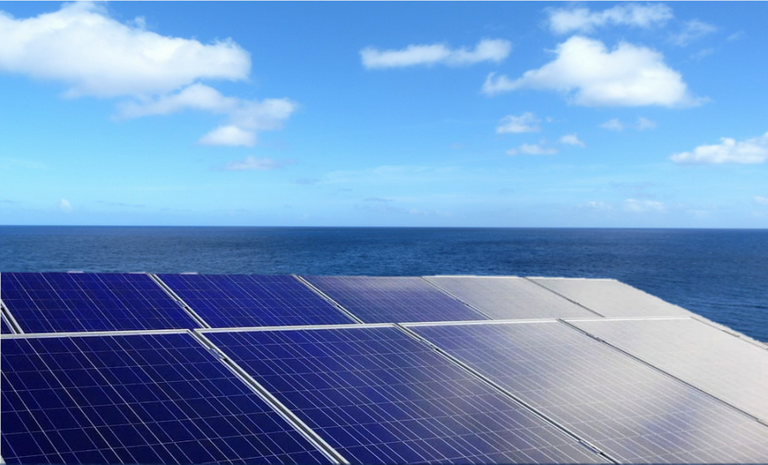 The future of photovoltaic energy could be offshore. Source: image designed in PowerPoint with public domain images: 1, 2.
Initiatives such as this one are presented by governments that see a greater possibility in photovoltaic energy to boost decarbonization. Although it does not seem to be an easy job, developing energy centers at sea requires them to withstand more demanding weather conditions than on land, in addition to the corrosion that can affect all the components of the system, not to mention that they must produce energy that in terms of costs is competitive with traditional sources and that have a minimal environmental impact on the marine ecosystem in which it is installed.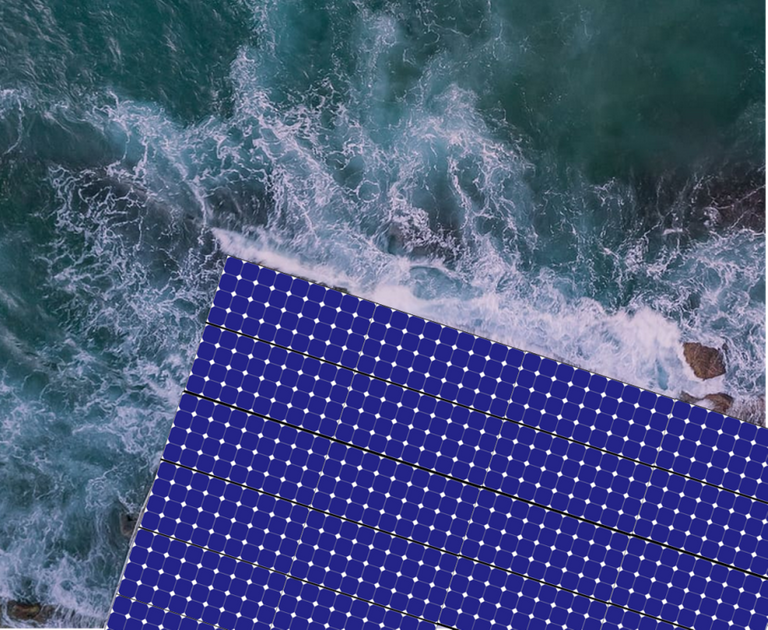 Although very similar to the conventional system, on the high seas this system must be adapted to more severe conditions. Source: edited powerpoint image, original from piqsels.com.
Let's take a look at some of the cities that already have advanced projects in offshore photovoltaic energy.
Singapore: this small Asian city is home to one of the most important projects in this area, building a 5 MW photovoltaic power park in the Strait of Johor, which will be one of the largest floating solar power parks in the world.
This photovoltaic power park has 13,312 panels and more than 30,000 floats that will keep them on the surface, forty companies have been engaged in deploying this power plant that is expected to produce about 6,022,500 kilowatt hours (kWh) of energy per year, which could offset the equivalent of 4,258 tons of carbon dioxide as reviewed prnweswire.co.
On the other hand, leveraging Huawei's expertise in Artificial Intelligence and cloud integration, Huawei was selected to supply smart string inverters to make the solar power park more efficient and reliable, allowing its engineers to perform daily routine checks remotely.
Netherlands: two Dutch companies installed in the North Sea the first solar and seaweed farm, making it possible to produce solar photovoltaic energy and cultivate seaweed in the same space, as part of a project that aims to promote the sustainable and efficient use of ocean resources.
And this is the second project they are carrying out in the North Sea, since in 2019 one of the first solar parks in the world was installed, during the first stage of that project generated clean energy for a year and resisting waves of up to 4 meters and a couple of storms, now the new project, which will be further from the coast, will test the systems in more complex conditions, being built to withstand waves of up to 13 meters, so it was noted in an article in cordis.europa.eu.
Spain: Through the so-called BOOST project, the European Union has funded the testing of a floating photovoltaic power park in the Atlantic Sea off the coast of Gran Canaria. As part of the project, a 0.25 MWp floating solar power unit will be built, in which laboratory tests will be carried out and the behavior of the system in strong winds and waves up to 10 meters high will be explored, in order to measure the limits of the technology, according to the ITC of the Canary Islands.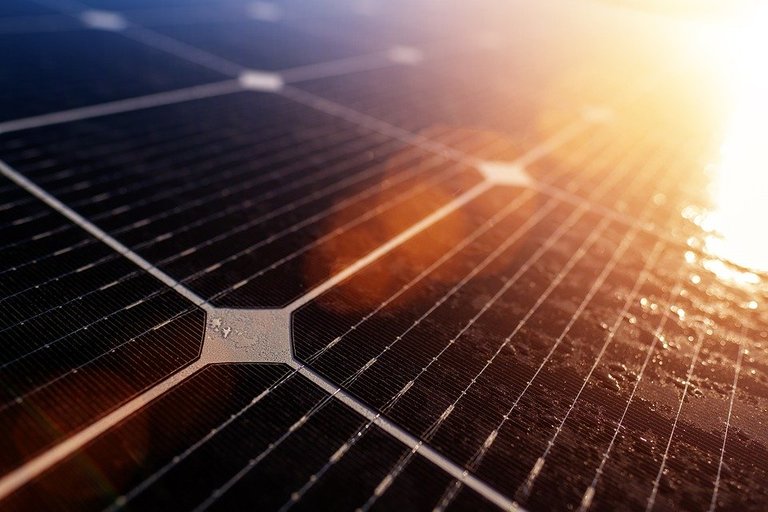 This system could be a great solution for providing clean energy to cities. Source: pixabay.com.
While the technology is intended to overcome strong weather conditions, this system could be a great solution for coastal cities that have very little space on land to develop solar energy projects, and thus take advantage of solar radiation perceived in the high seas. And although the environmental impact of this type of technology has yet to be determined, it is really emerging as a great alternative to drive the race towards the desired goal of zero emissions and the production of clean and renewable energy.
---
Thanks for coming by to read friends, I hope you liked the information. See you next time.
---