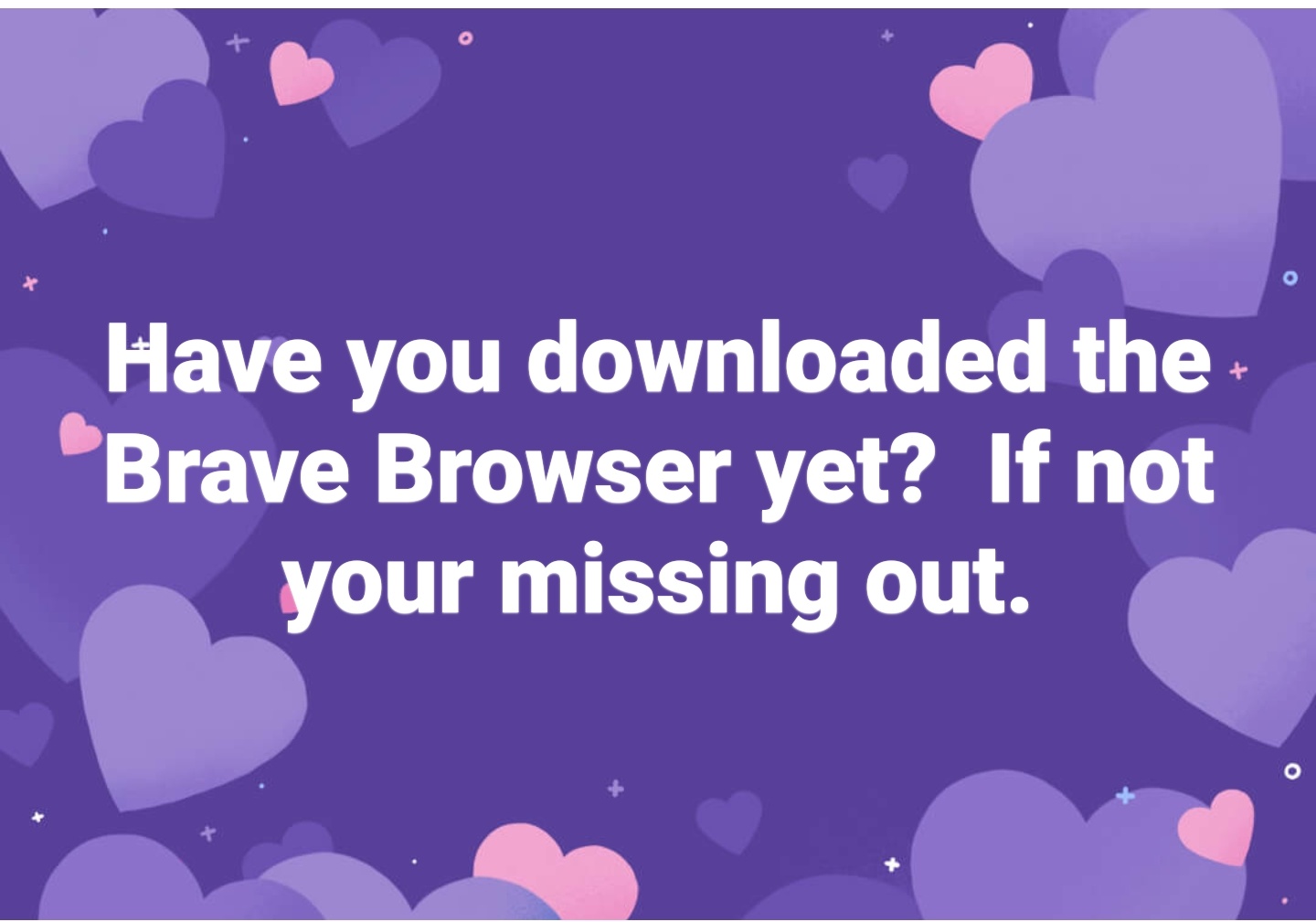 I recently downloaded the brave browser. I have known about the browser for a while now, and it was on my list of to do's. Yet for some reason I just kept forgetting to download it. It's been less than a week since I downloaded the browser. I honestly can say that I wish I would have done it sooner.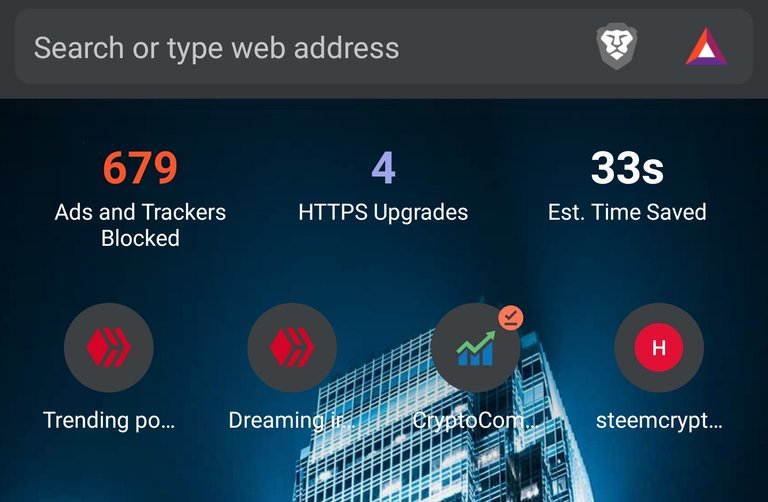 Having just recently reconnected with my blog. I was noticing that hive.blog was taking some time to load on the chrome browser. So when I started using the brave browser, it was noticeable how quickly it loaded. I am in no means an expert in crypto technology. I really can't explain how it works. Though I will say I was pleasantly surprised, at how easy it was to download and use.
My initial concern, that I would have to learn how to use it, quickly diminished. For some reason I just assumed, that because the browser was blockchain technology. It would involve some type of learning, and getting used to. Though I will admit I was wrong. Not only was it easy to use, it's pretty fast.
If it was just easy to use and fast. That would be enough for me to continue using the Brave browser. Yet not only does the brave browser not track you, it blocks other sites from tracking you. Immediately upon using the browser it shows you how many trackers were blocked. With all the shenanigans occurring with "Big tech" lately, the importance of privacy becoming more clear.
So just to recap....
The brave browser is easy to use. It's fast, and it protects your privacy. This aside, there are a couple financial incentives to using the browser.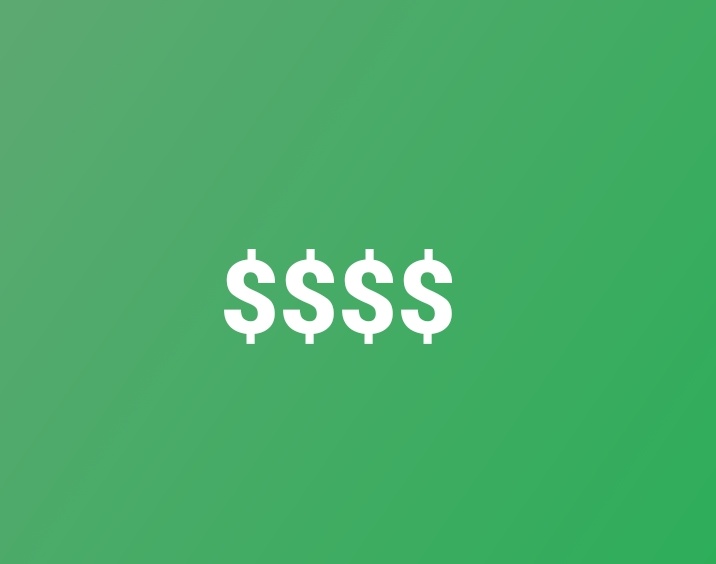 The first financial incentive is that Brave users have the option of earning crypto for viewing paid advertisements. It is surprisingly easy, and completely optional. If you choose, you'll receive notifications on your phone, suggesting the ad. You can click on or swipe it away.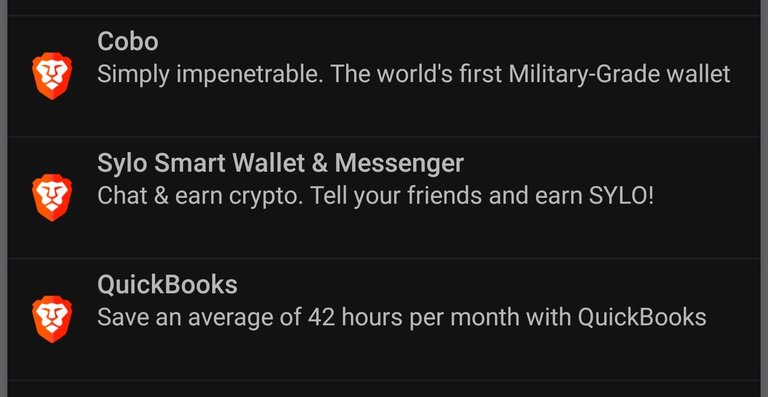 In under a week I've been able to earn a few BAT tokens. I chose to receive my earnings in BAT. But there are several crypto's to choose from, including eth.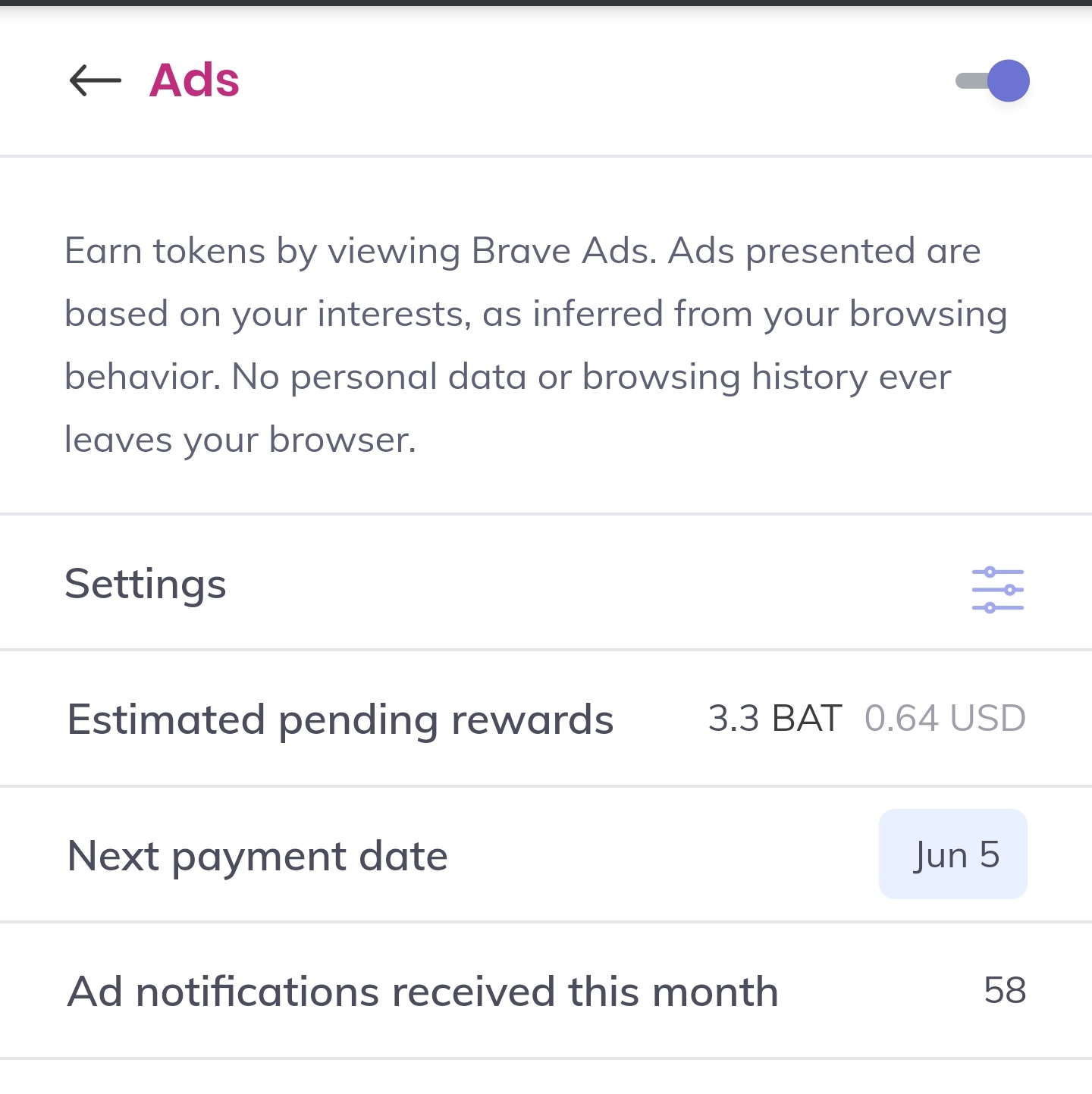 The process is relatively easy, It does require you to set up an account with Uphold. Yet in under a half hour, the whole process was done. Just like that, I had a new source of income.
The second financial incentives available is actually the reason I wrote this blog. The brave browser allows content creators to register their website with Brave. This allows them to receive tips from visitors using Brave.
It isn't uncommon to hear from a content creator, that their videos or blogs were deleted or demonetized. I've heard numerous people speaking out against the censorship. Many of them are speaking out about the hardships that are being forced on them. As the brave browser user base grows, and more and more content creators register. I believe it will become easier individuals to support their favorite content creators. Win-win scenarios are rare. That's why we should take advantage of any that come our way.
I hope you take a moment to research the Brave browser. Thank you for sharing with me.
God Bless. :)