My first computer was an IBM x286 it has 40Mb of drive and 4MB ram, 256 color Vga Monitor.
---


On that, my first computer, I spent as much time as I could. Obviously it had DOS, the process for accessing games was somewhat rudimentary. At least for a 6 year old, but clearly that didn't stop me.
I had my most prized treasures, 5`¼ inch floppy diskettes. These wonders could hold up to 960kb! Almost a megabyte!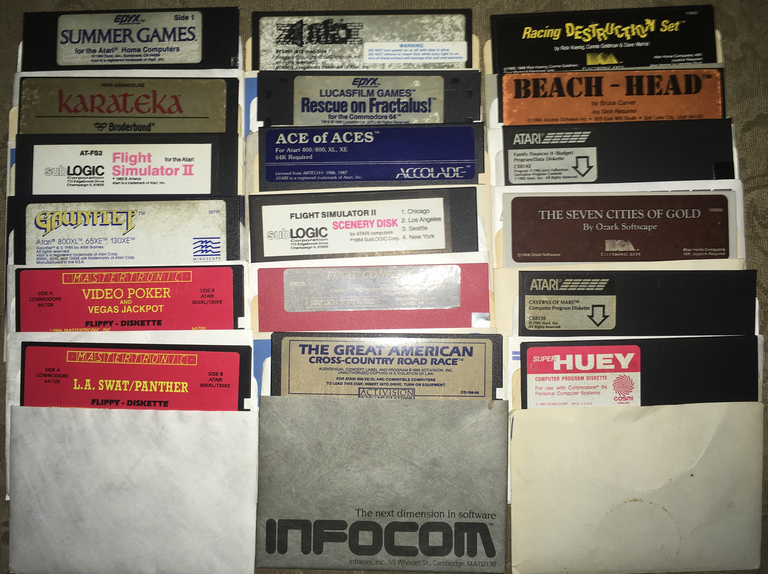 Source of Image Have no photo of my own, i lost everything from that age.
On those floppy diskettes I kept wonderful games. Few, at that time there was no internet (accessible). You could only know the games from magazines or by going to the computer shops directly. But to see a live preview? To know what you were buying? Impossible!
There were no Demo games yet, that started with the smaller, rigid 3'1/2 floppy diskettes with a sliding metal top.
So, the access to games at that time was not simple. At least in Argentina.
---
From that early age, I created a bond with computers and video games that transcends time. Today I can say that gaming is my oldest hobby without a doubt.

Most of the games were visually simple, but no less fun. The sound effects and music came from an internal speaker. The sound was polyphonic.
Maybe I don't remember all of them, I'm already a bit old, sorry. But some are carved in my memory.
Some of them:
"Titus the Fox - To Marrakech and Back"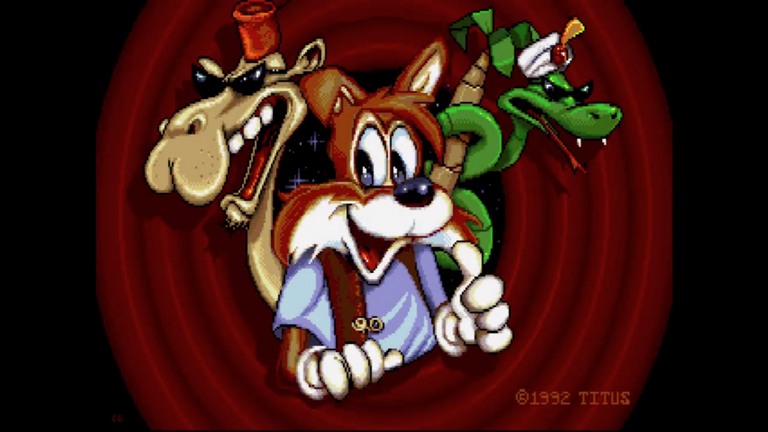 Developer: Titus France SA
Year of release: 1992
You started in a neighborhood, where you had to advance by defeating enemies, dodging projectiles, climbing. With a relatively high difficulty for someone of my age.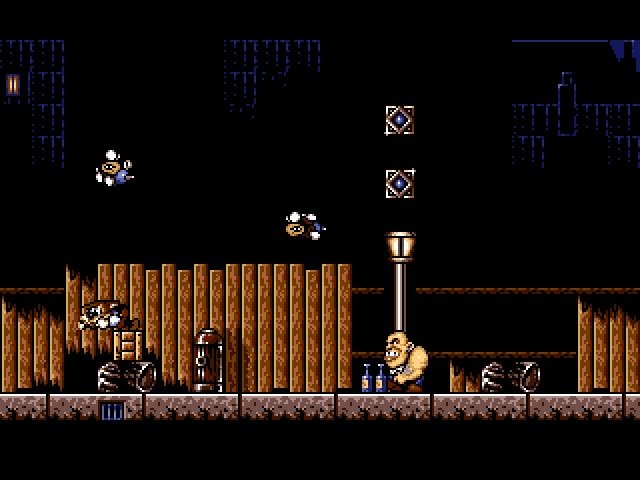 I didn't manage to advance more than the first 3 levels (and I didn't always get there) but I have very good memories of the visual art of this game.
You can play it online for free here
Curiously it's still sold on Steam, looking deeper into it I saw that it had versions for Amiga OS and GAMEBOY!

Prehistorik 2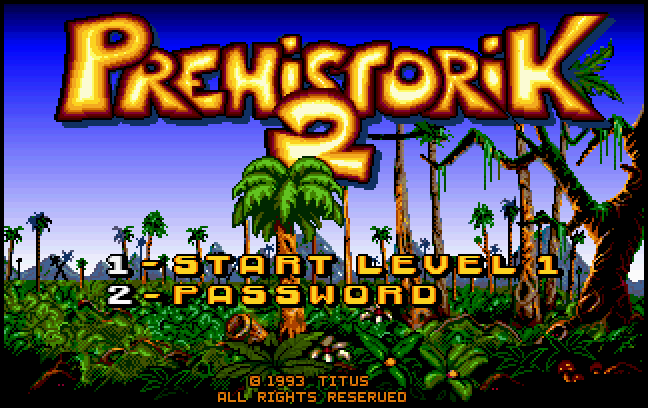 Image Source
Developer: Titus France SA
Release year: 1993
Amazing game, definitely my favorite, I could spend hours and hours glued to the screen playing it.I was so young and dumb that I didn't know I could put codes to jump to the level where I left off (there was no saving).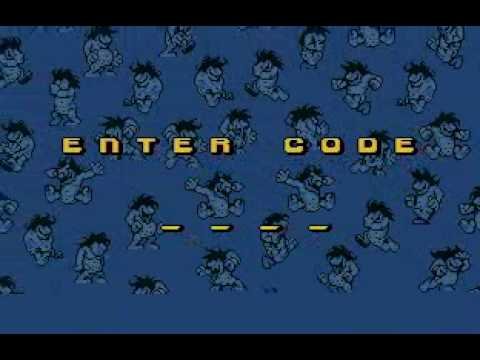 The environment, although it is obvious, was in prehistoric times. The game was full of secret passages! There were tons of them and I don't think I knew them all even though I spent many hours playing and investigating.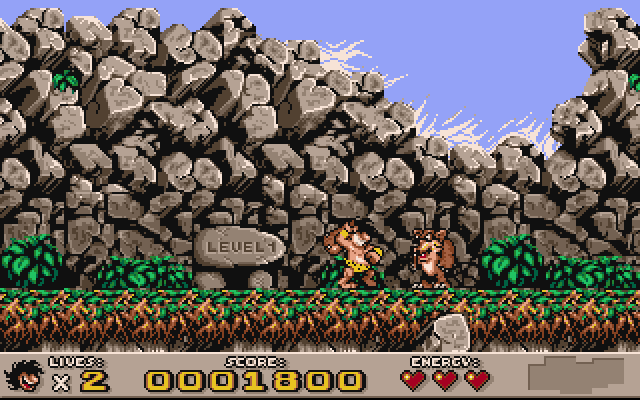 Sadly when I progressed far enough the game inevitably froze. However this always happened to me the few times I reached level 14.
You can play it Online for free Here
The games of before had something in the mobility that feels different from the games of now. Maybe it was the absence of a mouse, which gives me that feeling.

Doom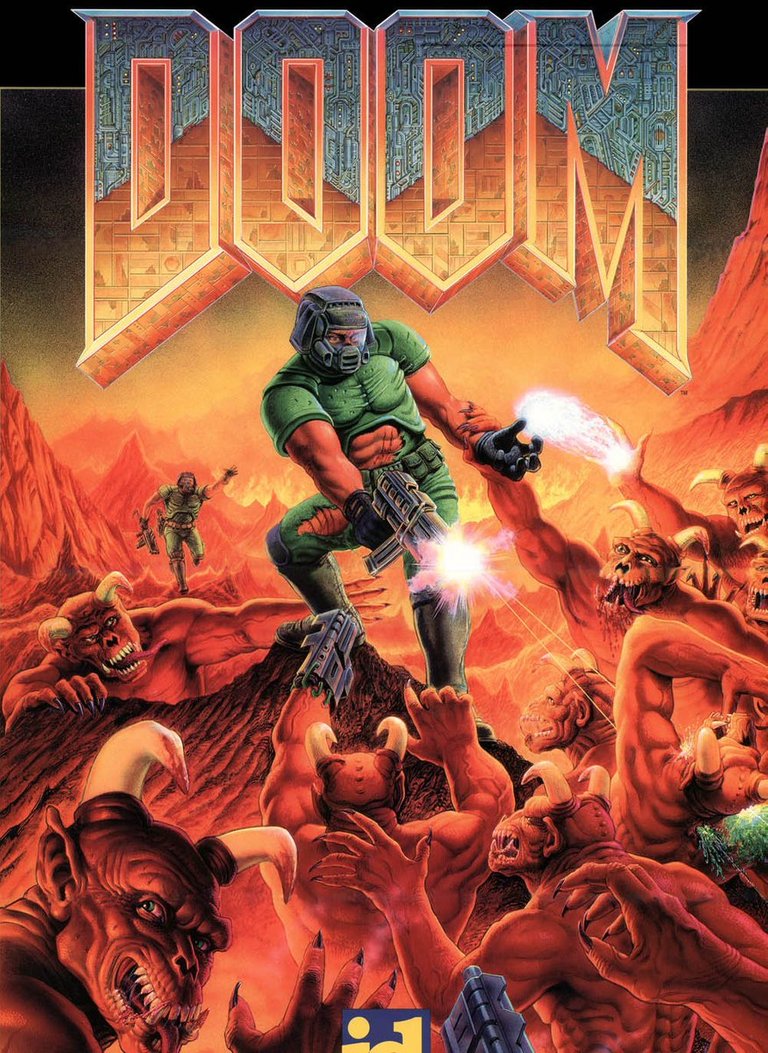 ---
Developer: ID Software INC
Year of release: 1993
One of the first FPS I played. Cult, iconic, known by any 30 year old. A game ahead of its time, very bloody and with a fabulous atmosphere for its time.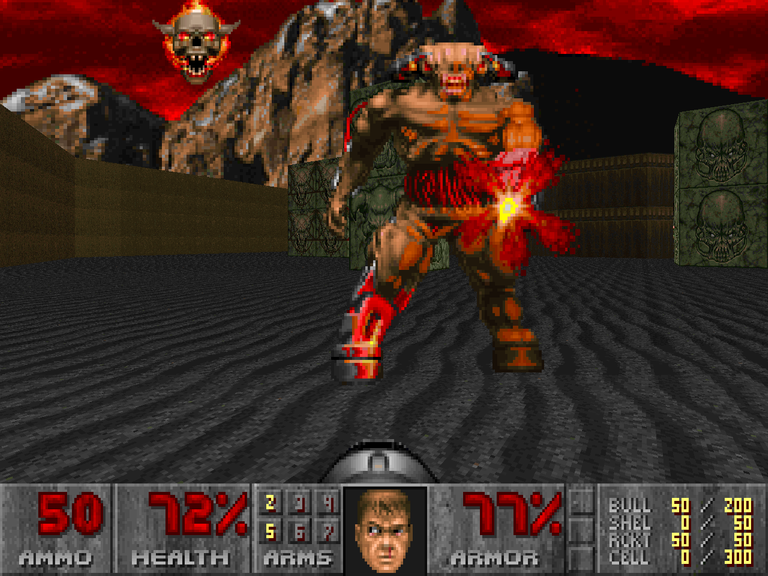 I still remember the Cheats, you had to type "IDDQD" for immortality "IDDKFA" for all weapons and ammo.
Sometimes I played it without cheats to have a challenge and with cheats to have some mindless destruction. The levels were creative, the setting and sound were delightful, the little speaker inside my CPU sounded like never before in its life.
You can play it online for free Here

Wolfeinstein 3D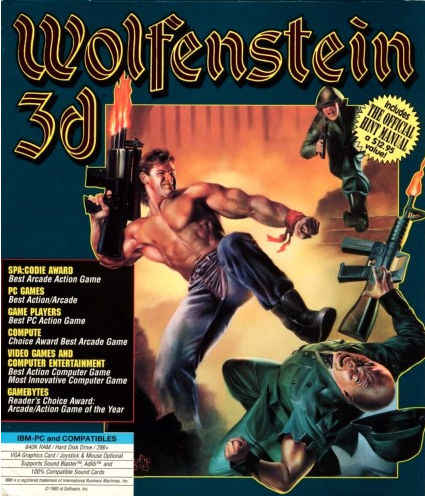 Developer: ID Software INC
Year of release: 1992
It is considered the game that popularized the FPS and paved the way for Doom. Although its graphics were very simple in comparison, it was extremely fun and quite long. The full version had more than 60 levels (I didn't get to know all of them, I don't remember how far I got).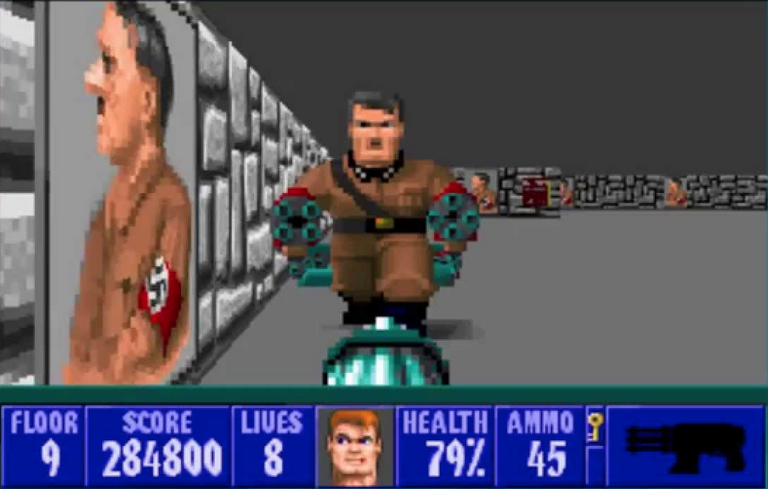 The plot tells the story of an American soldier prisoner who is looking for the exit of a castle full of Nazis with his dogs. The trick was to press the letters M-I-L and it gave you immortality and all the bullets.
You can play it online for free Here
I played many others in that era, bought an Chip&Dale horrible game, some car racing and stuff. But the most valuable for me are the one i published!
Now im a big fan of MOBA games and Overwatch! Im about to buy my new pc for streaming, hope this month or next!