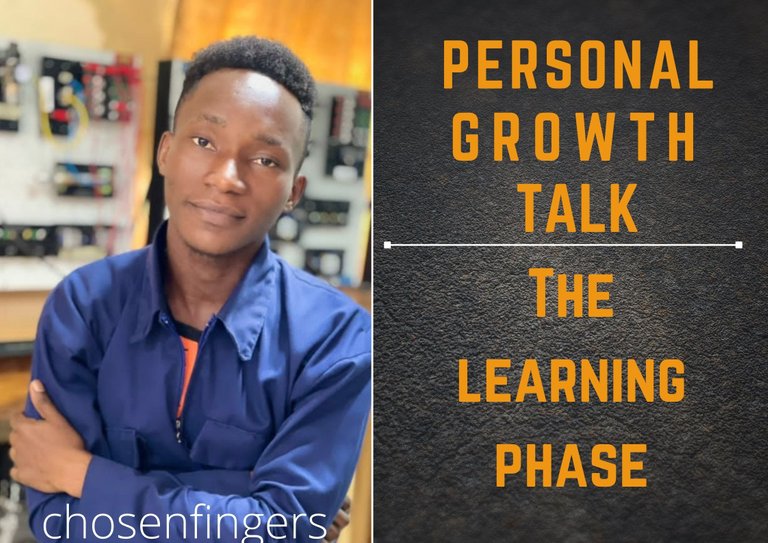 We are in a time where most youth hardly understand the growth process. We ain't patient and contented while growing because we believe it's not worth it. No wonder we have youths indulge in cyber crimes and other bad social vices like armed robbery, kidnapping and the rest.
This is really bad and makes me wonder what the future holds. If we, as the supposed leaders of tomorrow can't be patient enough to pass through various growth levels and stages. Everyone wants to skip the learning process and make quick money. We all just want to earn cool money and want to live the life not minding how or where it comes from.
If this skipping process continues, what do we then pass down to our unborn generation?🤔
What lessons and experiences do we pass down to our children and the world at large?🤔
The truth of the matter is that adequate learning must first take place before long-lasting earnings can be actualized.
Come to think of this? Have you ever wondered why most guys we see get quick rich income from illegal sources doesn't last? I mean, their wealth ends up in the drain in no time and they return to ground zero or they are short-lived.
Do we remember that a house without a foundation will not stand? No matter how beautiful the structure looks like, it will still collapse? This same principle applies to wealth that has no foundation, such wealth won't last and this foundational structure is gotten from an adequate learning process.
So, what's this learning process?
Learning process is a major foundational ingredient required for growth. It helps build wisdom, knowledge, courage, firmness, stability, experience and exposure. All these factors are key to growth.
Without wisdom in a specified/chosen aspect or job, one is bound to loose on the long run. Experience too sharpens us and gives us practical knowledge to pass down to others.
Learning phase of growth can be likened to seeds planted to make a beautiful tree. These seeds at first might not look like the big tree but in it's due time and season, it will grow and spread its root. That's the definition of growth.
What's growth without being an impact and blessing to others? How will others tap from your wealth of knowledge when the knowledge or experience ain't there in the first place?
Shocking but the bitter truth, right?👌
I heard the story of a young man who desperately wanted wealth at all costs. His wise friend, John counselled him to focus on growing by learning a particular skill or job. This handsome young man named Bobby felt his friend was leading him astray and felt he had no time for anything aside from making quick money and living lavishly.
Meanwhile, Bobby and John were skilled artists but still, he felt drawing images won't pay him even if he spent his time and resources developing himself.
Bobby despised his friend for his advise and decided to make new friends that could relate to his get-rich syndrome. He ventured into Cybercrimes and any other illegal means. He and his new friends soon became the live of every party in town where they spent their money lavishly. John, on the other hand went to work as an apprentice in an Art store where he learnt more on art, diversified into various art field and was always following latest trend.
Fast forward to date, John now makes millions from selling his artwork both in his big store and online.
Bobby, on the other hand is nowhere in sight. He is somewhere in prison filled with regrets. He was caught during one of his criminal activity and sentenced to life in prison.
A very Interesting and Educating story, right?
Now, moving on to the way forward. Let's briefly discuss certain factors we must consider while in this learning phase to ensure a smooth learning process and victory at last.
FACTORS TO CONSIDER DURING THE LEARNING PROCESS
The factors discussed below are factors meant to put us in check during our learning phase. These factors are very important as they will help smoothen the journey.
Focus on a particular aim:
I have come to find out that most times, why we become tired and choose to relent and give up learning is because we choose to pick up many things per time. It's good to at least have an idea about some things but the truth is you might not achieve that desired growth if you don't tailor your path based on a particular aim per time.
Know EVERYTHING about SOMETHING and Know SOMETHING about EVERYTHING.
Learn to focus your energy, drive and resources on a particular aim and set deadlines. Having Deadlines will help measure your pace and serve as a growth indicator.
Have a burning desire to learn always. This has proven to rapidly improve growth. Most times, the problem lies in not recognizing opportunities and the willingness to even learn. Avoid having a lackadaisical approach towards learning and be hungry for more.
Research shows that peer pressure is a major factor that affects productivity among youths. Negative Peer pressure has led lots of youth to engage in bad social vices and early graves.
Peer pressure can also be channeled in a good way whereby friends decide to push one another to grow.
Currently here in my University, @starstrings01, @monioluwa and I are departmental mates. We have structured a working system whereby we check each other progress and ginger anyone lagging behind. We attend classes together, go to the library and even discuss hive related issues. Lately, we all registered for a paid diploma degree in Software Engineering which starts next year. This is a perfect example of positive peer pressure.
Greed has never led anyone the right path in the long run. Greed will make one look for sharp, quick corners without the proper vision of what's ahead. Contentment with the understanding that your seeds will yield good fruits is way better and pays more than greed.
We have heard stories of youths indulging in criminal acts because they want more and more without work. They believe scamming others will pay not minding its repercussions.
So my questions to you, my dear friend are:
What are you focusing on primarily that can bring your desired comfort in the long run?

What will you do differently today after reading this?

Do you think you need to redefine your association because of negative peer pressure?

Are you willing to learn more and acquire more knowledge in that your desired field or job?
After sincerely answering all these questions, what's next?🤔
WHAT IS THE NEXT MOVE?
Finally, Yes, I know it might not look like you want it to now and you have insatiable wants and needs.
Yes, I know you sometimes feel like skipping the learning process pays, at least as an instant gratification but why jeopardize all what will come after going through the learning process? Why should we sell our bright future for a pot of porridge?
Keep learning and keep pushing. Your time to shine will come. Build now in silence.
I eagerly look forward to seeing y'all at the top with lots of values to offer. Cheers to brighter days ahead🥂
Much love😍
---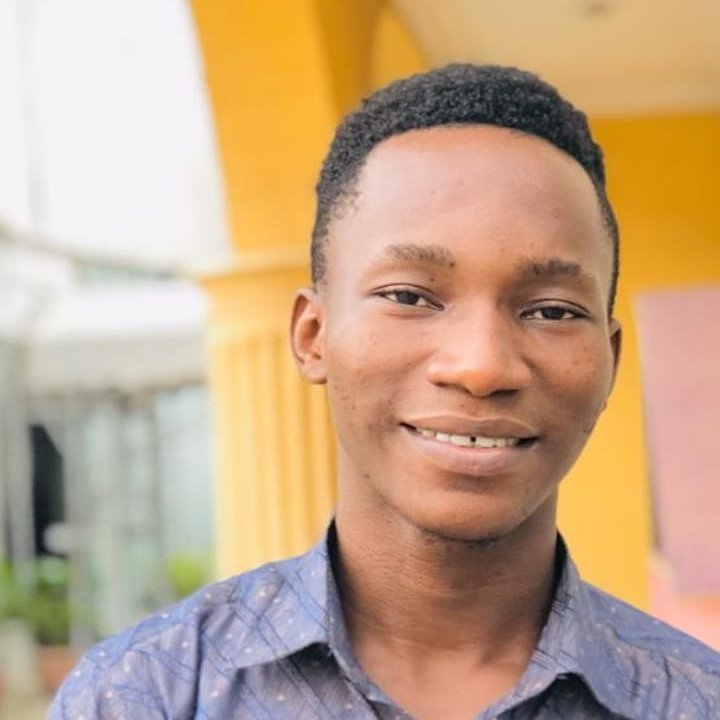 I am @chosenfingers, a young Nigerian studying Mechatronics Engineering, your favourite blogger, content writer, love doctor 🤗 and friend. My main purpose here on Hive is to impact as many as possible with the right knowledge through mind-blowing, educational content. I hope my blog reaches people far and near searching for ways to improve their personal growth.
Please don't forget to share on any platform, upvote and reblog. Much love😍
Discord: chosenfingers#7582