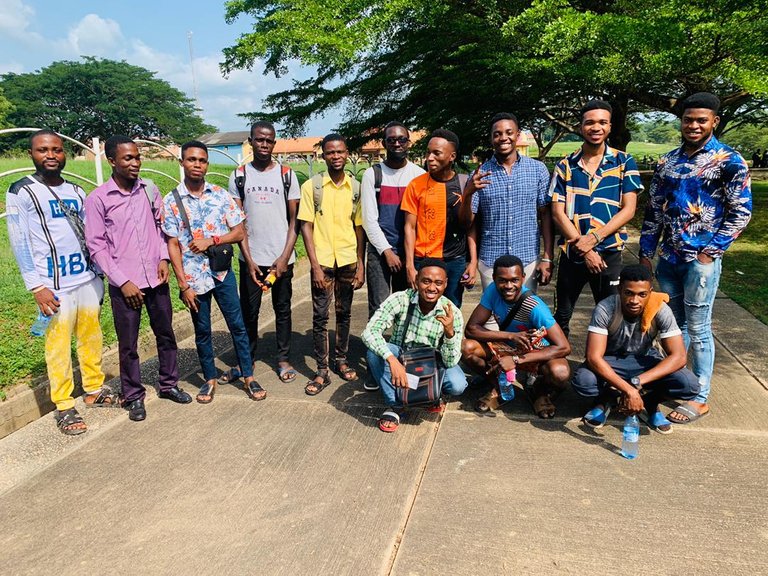 PHOTO: Picture of all hive members here in my school.
Family, they say, are a group of people related by blood and marriage but at this point, I beg to differ because, for me, I believe that a family are a group of people related by a defined purpose.
Yesterday was my happiest day so far for this week.
Guess Why? 🤔
We had our first physical hive meetup here In my school.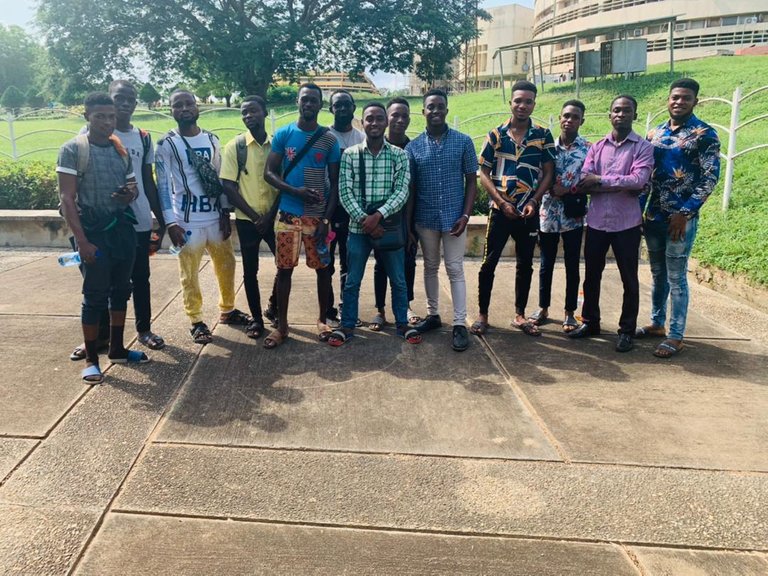 PHOTO CREDIT: Another image of all hive members here in my school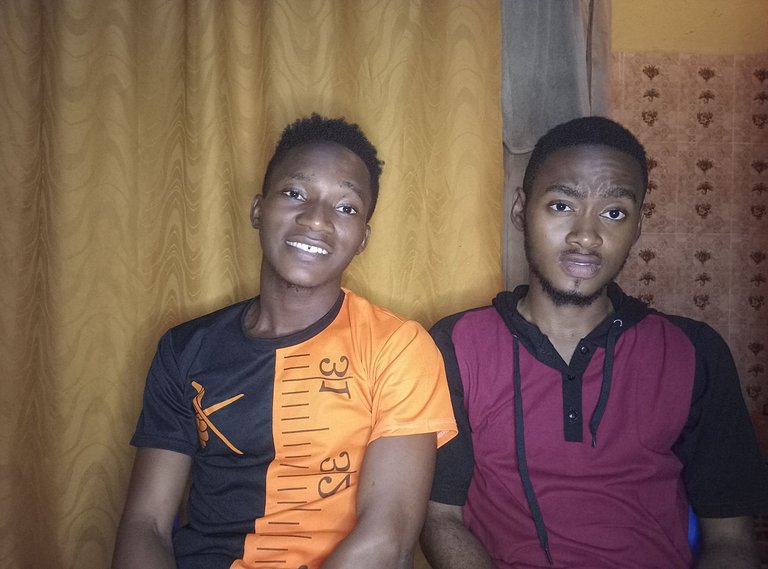 PHOTO CREDIT: L-R: @chosenfingers and @starstrings01
Thanks to @starstrings01 for always being an exceptional leader. This young man not only invited us to this platform but deemed it fit to always check on our progress and encourage us to keep blogging, this is the reason for organizing a physical meeting. @starstrings01 saw the need for a hive community here In my school where every one of us gets to meet each other, support our growth and bond like no other and yesterday's meeting was the first proof of many more of this to happen.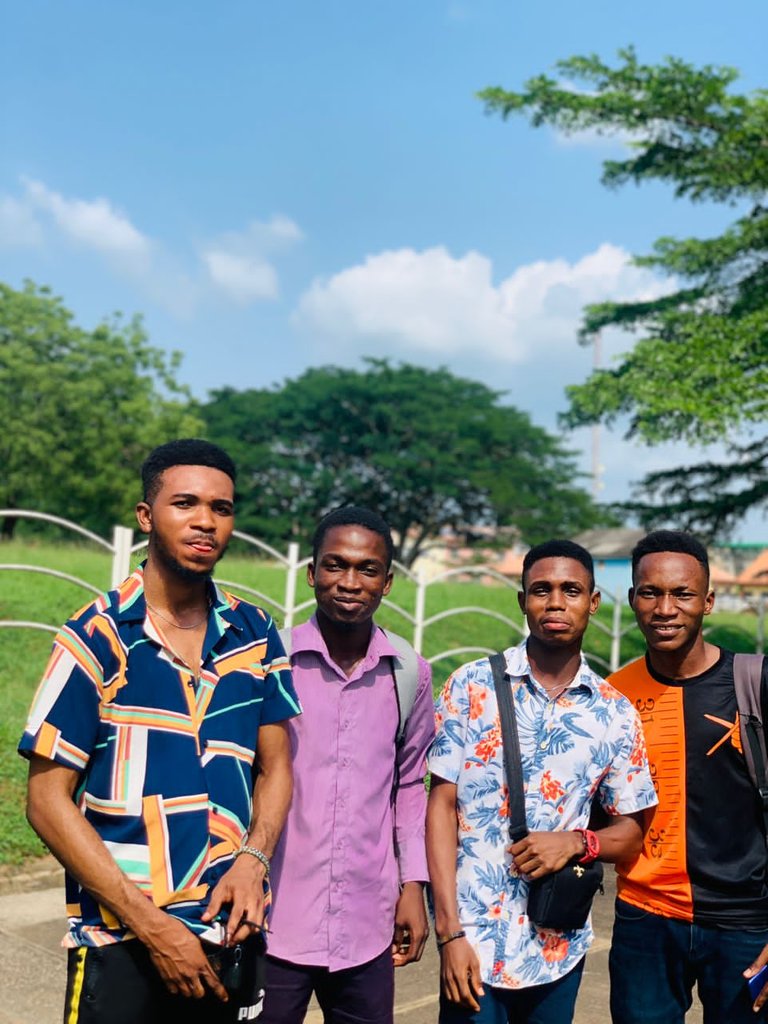 PHOTO CREDIT: L-R: @papaye102, @monioluwa, @ijohnsen and @chosenfingers.
I had the pleasure of meeting with beautiful and great minds like @ijohnsen, @monioluwa, @heskay, @mayorkeys, @anissignature, @code-redex, @papaye102, @pianokills, @hepziba among others. We had a total of 13 people in attendance👌
The meeting was not just aimed at getting to know each other but majorly on providing solutions to individual problems faced here in hive.
Awesome, right?👌
Well, let me share with you the highlights of our meeting.
HIGHLIGHTS OF OUR FIRST PHYSICAL HIVE MEETING
The meeting started around 1 pm at the famous motion ground here in FUNAAB. We started with a brief meet and greet session where we met one another and exchanged pleasantries.
Then @starstrings01 opened the floor with discussions on these important topics and questions;
Personal issues faced here on hive:
This question was thrown at @hepziba who outlined the general problem of time management and sometimes, lack of content to write on. We all aired our views on the stated problem. I remember @ijohnsen gave us a breakdown of how he spends at least 2 hours of his day ensuring he is consistently engaging with fellow hiveans and blogging. No wonder he is a boss😃
We all concluded that if blogging is really important to you, you will definitely need to create time from your busy schedule to drop beautiful content and engage in communities.
You will definitely create time for what matters to you.
sourcing of images to avoid plagiarism:
We also discussed on the importance of sourcing images, text and other materials used to avoid plagiarism and flagged post issues.
It's important to obey this and give credit to the rightful owner of materials used in our blog post.

More engagement and consistency; @starstrings01 shared with us how regular engagement and consistent quality post has helped him connect with more hiveans.
Also, @anissignature told us of his personal experience on Engagement. He clearly outlined that he gets more audience on any post he makes after engaging with people.
This is one part I need to work on more. I have decided to spend more time here engaging with hiveans in different communities and make new friends too.
@starstrings01 also asked us to aim higher and reach out to more communities with quality content and engagement. He shared his dream goals for the Hive Funaab community and asked us to work together and help each other grow.
Finally...
We had a new member in our midst in person of @manny-uncharted. We welcomed him and gave him an explicit breakdown on how to start better. Watch out for quality content from him.
We all agreed to work meticulously in growing our school community here in Funaab by pushing ourselves daily to attain greater heights
@starstings01 crowned it up with light refreshment for everyone and we happily took pictures together.
Photo speaks...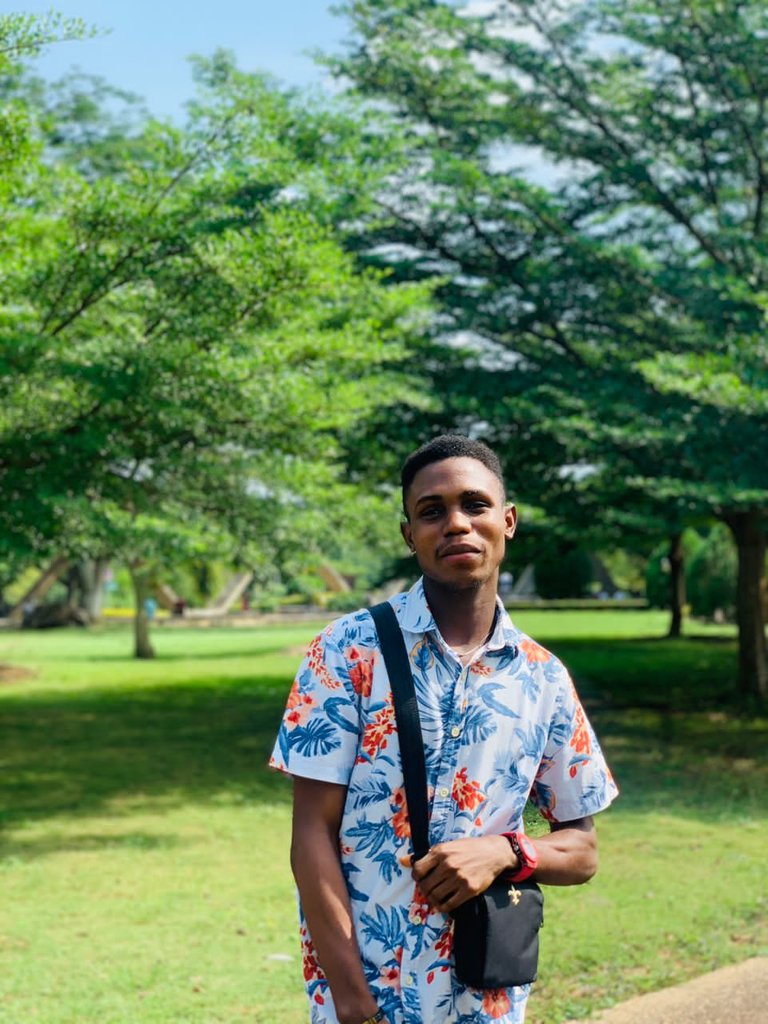 PHOTO CREDIT: @ijohnsen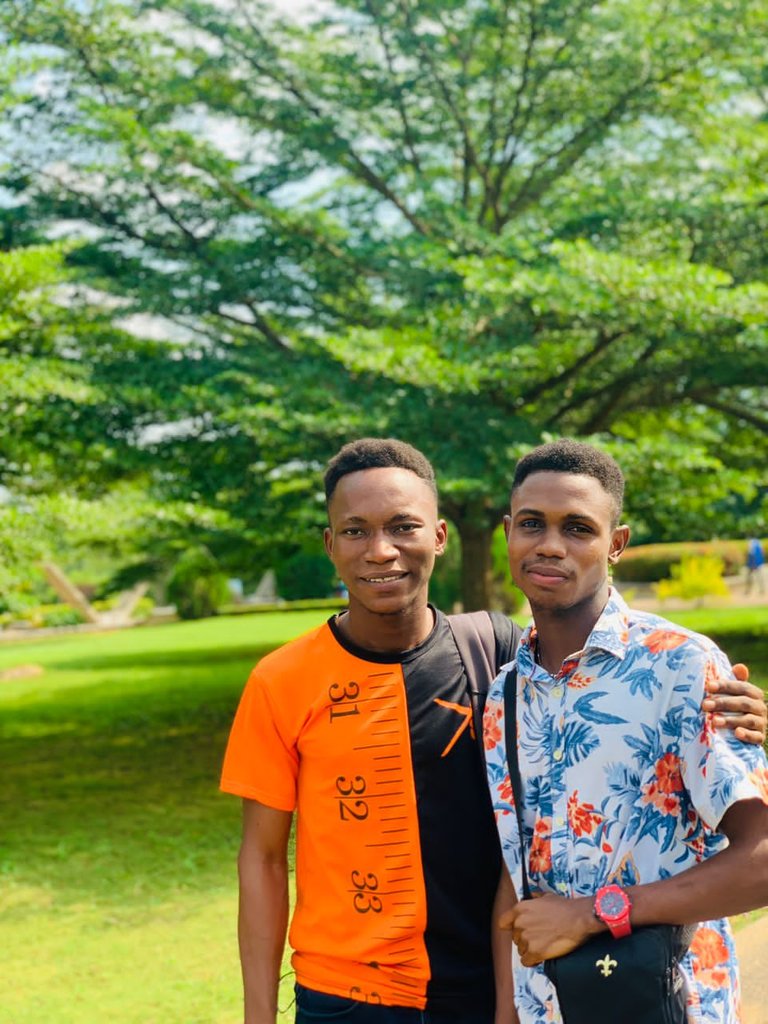 PHOTO CREDIT: L-R: @chosenfingers and @ijohnsen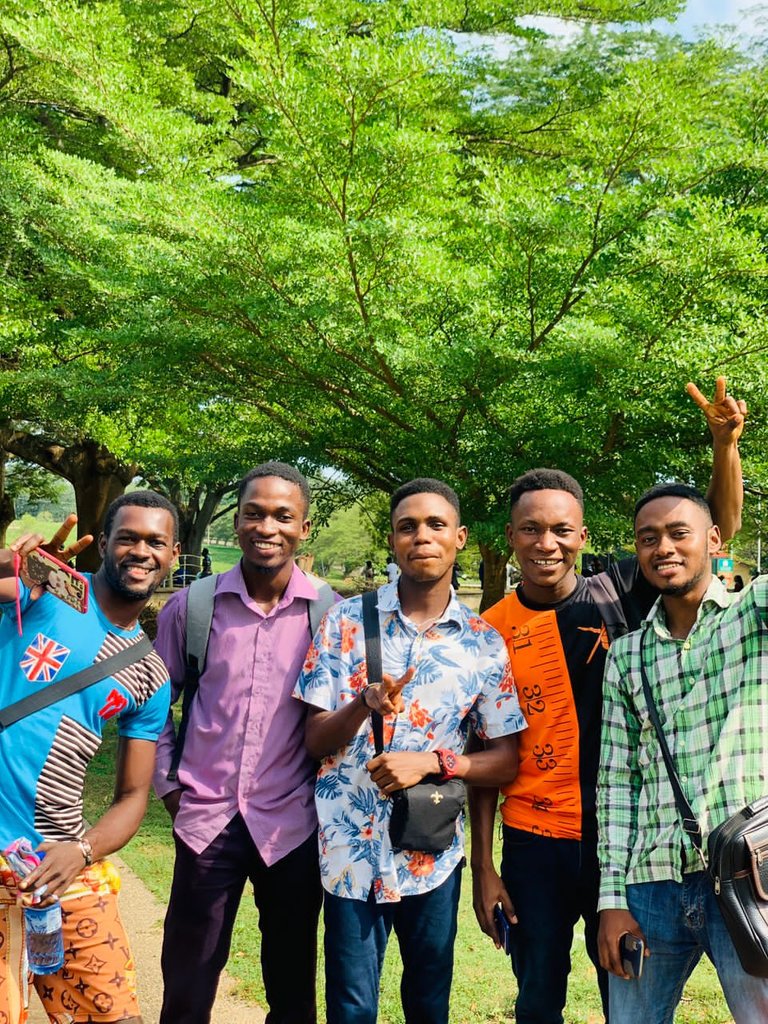 PHOTO CREDIT: L-R: @heskay, @monioluwa, @ijohnsen, @chosenfingers and @starstrings01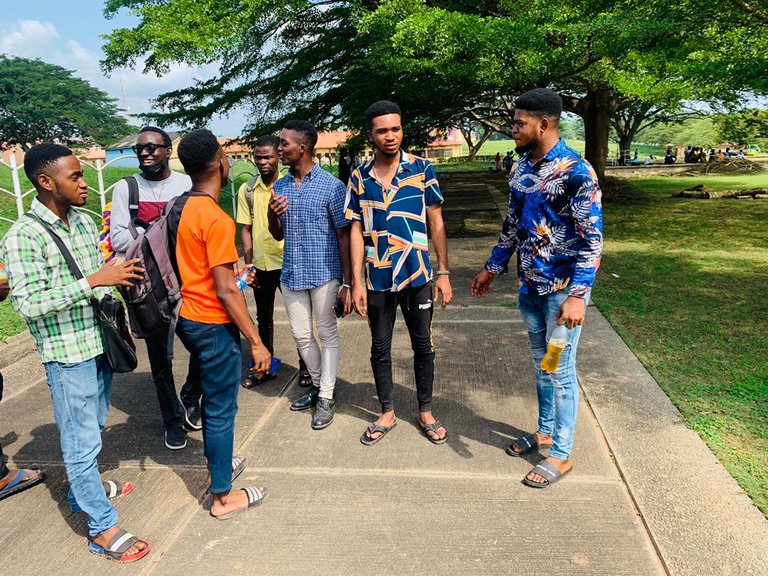 PHOTO CREDIT: Image of some members discussing together.
I learnt a lot and I look forward to our next hive physical meetings where I'll get to meet these great friends and learn from them.
Once again, thanks to @starstrings01 for this wonderful community here in school and all my friends for showing up.
I am glad to call them my family. Much love😍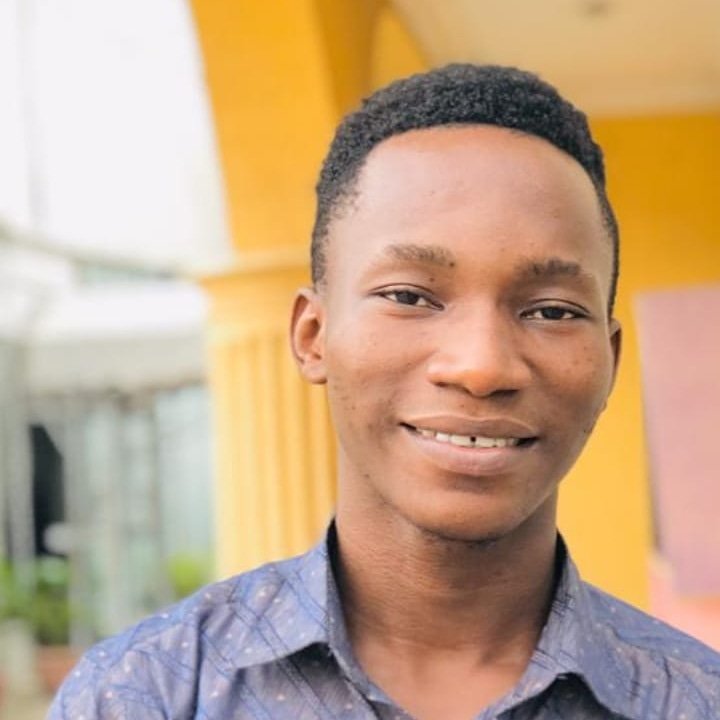 I am @chosenfingers, a young Nigerian studying mechatronics Engineering, your favourite blogger, content writer, love doctor 🤗 and friend. My main purpose here on Hive is to impact as many as possible with the right knowledge through mind-blowing, educational content.
I hope my blog reaches people far and near praying for answers.
Please don't forget to share on any platform and reblog. Much love😍